CleverTap reveals the reason many users delete apps is that it's no longer in use. But one other thing to take away from their study is 11% of participants deleted apps because it was confusing. Mobile app designs can contribute to that confusion and turn users away from finding an alternative app to suit their needs.
That's why it's essential to find excellent UI designers to help get the job done. And you can entrust your UI design work to Penji. All you need to do is sign up and submit your first project! But before we give you a quick tutorial, check out the best 15 mobile app designs to inspire yours.
SoundHound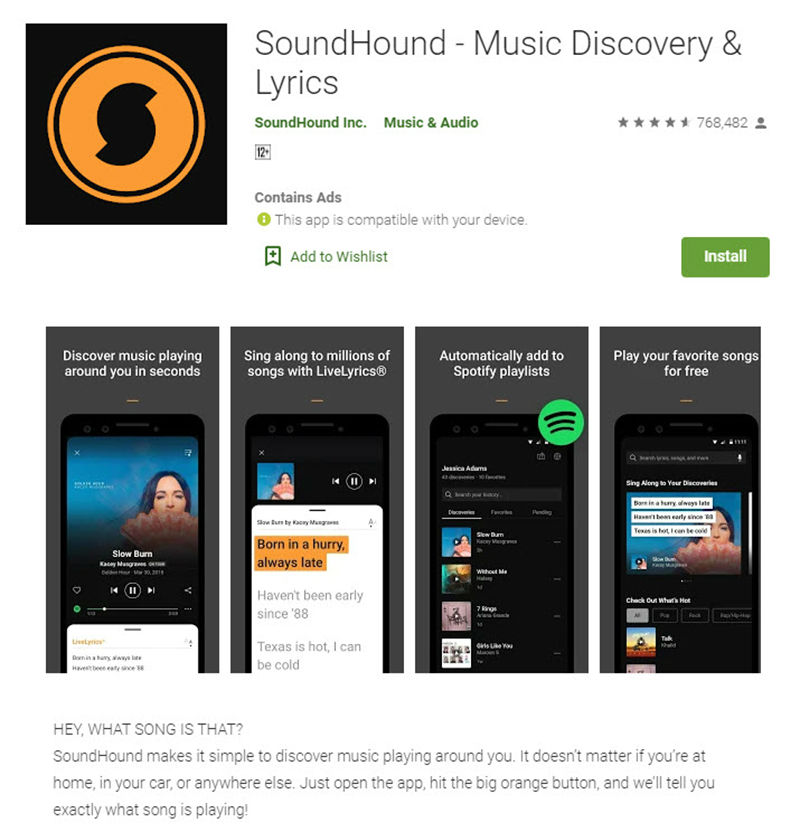 SoundHound is a music-discovery app that uses voice recognition and artificial intelligence to answer queries. When you say "OK, Hound," you can search for and discover new songs and play them hands-free. It allows you to stream for free and get lyrics if you fancy a little karaoke time.
In terms of design, it uses a tab bar to navigate the app. You can check the history tab and the lyrics of a song. Plus, you can also search for a song or use their logo to find a song you've been itching to know the title of. When you want to click on a song to view its lyrics, you can click on the meatball bar menu. A set of options will appear for you to select. Its app icon design, on the other hand, has a distinct design against its competitors. It looks like an old record that relates to music.
Kitchen Stories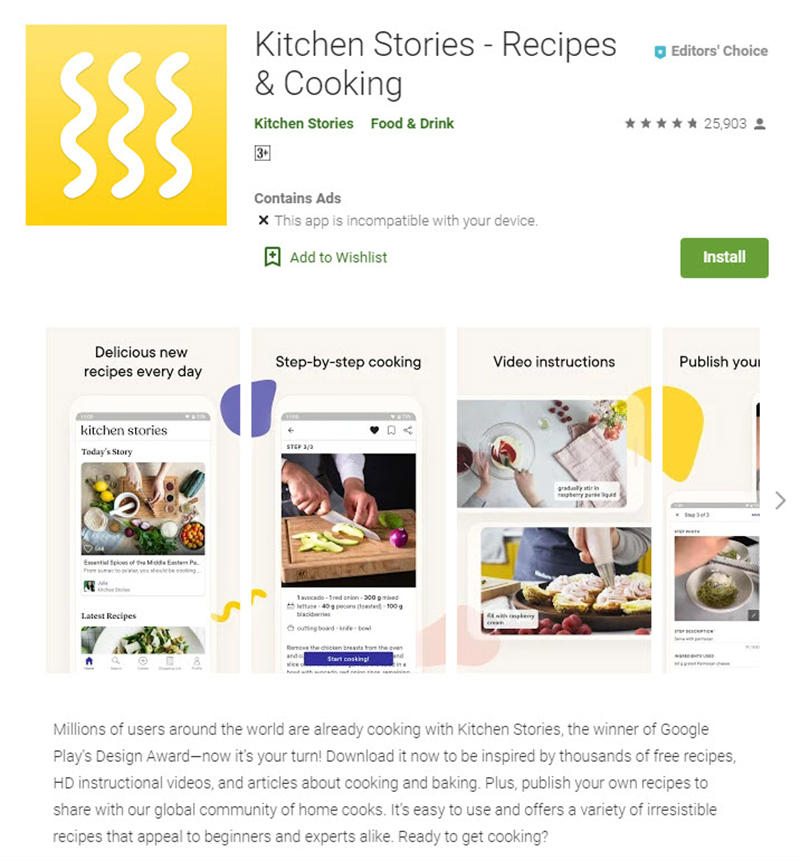 For those who get a kick from culinary images, gifs, and all things food, Kitchen Stories is the app. Logging in with your email or Facebook account will allow you to explore new recipes, stories, and many other food inspirations. Mobile app designs like this uses high-resolution images that provide appealing and mouthwatering visuals.
Other than that, to view a recipe, one can click on any card seen on a category a user would click on. It uses a tab bar allowing users to view their home page and profile, search for recipes, and create a recipe and a shopping list. On the search section, one can see illustrations of food as well to make it more appetizing. And as one cooks, you'll see a progress bar for every step in the recipe. Their app icon design is unique because it seems abstract and will stand out against its competitors in the cooking category.
Check out more mobile app designs on Penji by viewing what Penji designers have created for clients.
Snapseed
Most apps fail in the app store

Don't be one of them. Get app UI design that increases downloads and makes users come back for more. 

Sign up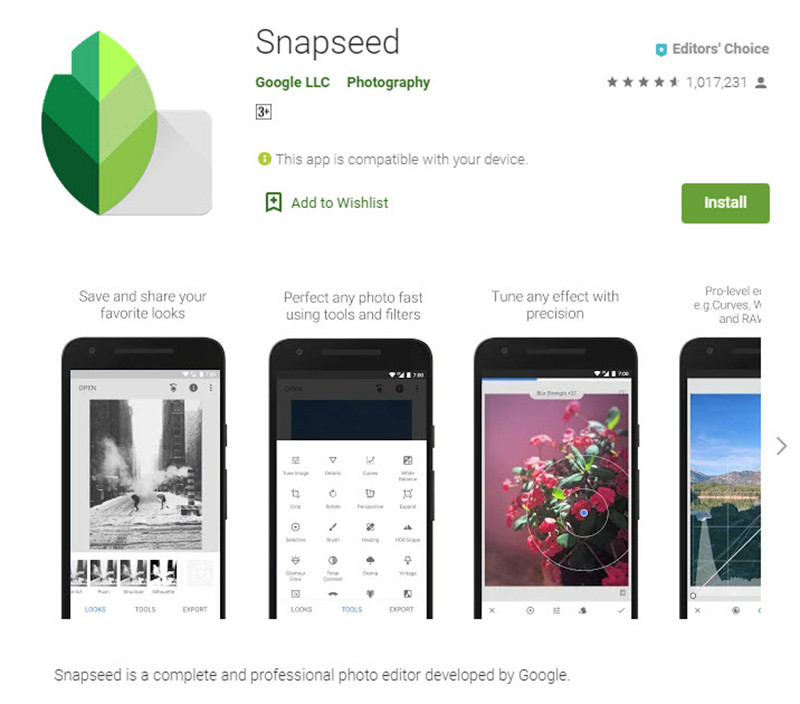 A free photo editing app, Snapseed is loaded with tons of photo manipulation tools as well as presets that are fun and easy to use. It also boasts of other wonderful features to have it land on this mobile app designs list. When using the app, the Looks section uses a slider menu at the bottom of the app to view different filters. For the Tools category, you'll see different icons indicating the use of each tool.
Overall, it uses a minimalistic look that makes it easy for users to edit photos. Its app icon design looks different from other photo editing tools. Most would use a camera or a photo vector; this one uses a leaf, which remains a mystery for most people.
Waze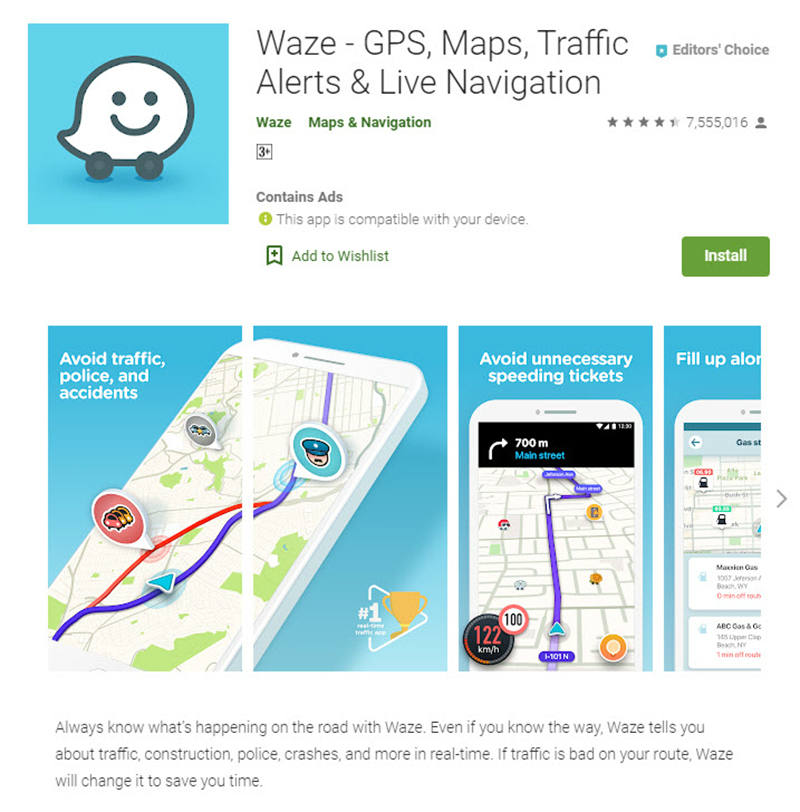 Waze has transformed how we get around by letting us choose the best way to get to a destination.
Its design allows you total focus on it to avoid distraction while on the road. Proper alignment makes the content easily readable, making this app a valuable addition to any driver who wants to outsmart traffic.
In terms of functionality, it uses icons to visualize text. It's a great way to view the map and the app while driving. In addition to that, it uses a card element when providing different routes for the driver. Its app icon design uses a cute smiling face emoji on what looks like a car. It shows that they're a friendly and trustworthy app as you use on your drive.
Current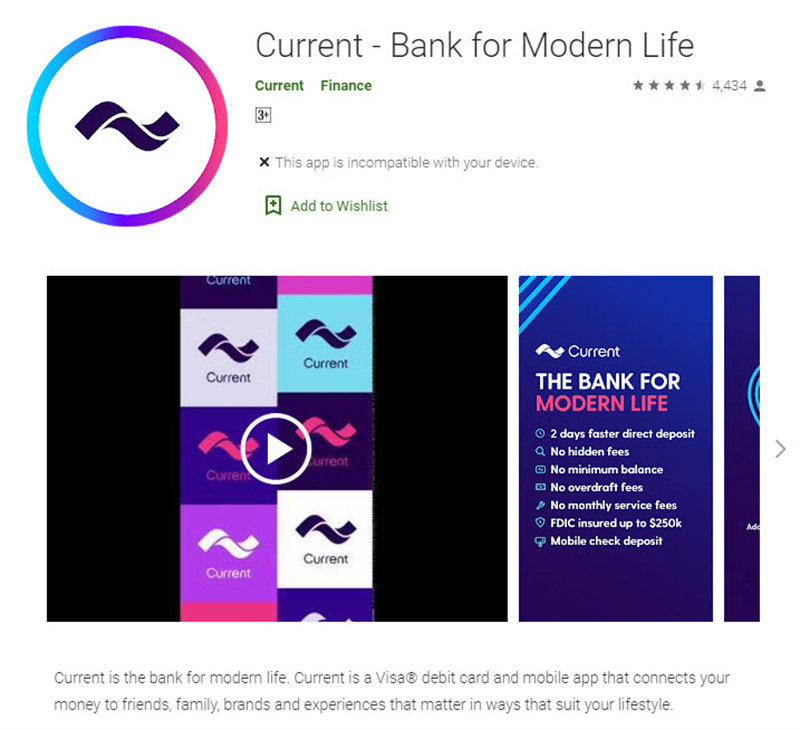 When we hear about financial apps, we think of boring, somber, and dark designs. Current goes the opposite way as they opted for a mobile app design that's filled with bright colors and cool fonts. Since it's geared toward teenagers, the app makes managing money an enjoyable learning experience for them. The bright mobile app design will stimulate the user to spend more time with it much more.
The interface is simple and easy to navigate that it won't be hard for parents to teach their kids about money management. It has a vibrant feel to it that won't bore their target users. Plus, it's stimulating, allowing them to spend more time learning about financial management.
Penji's app designers can also do a similar mobile app design that Current has for your finance app.
Anchor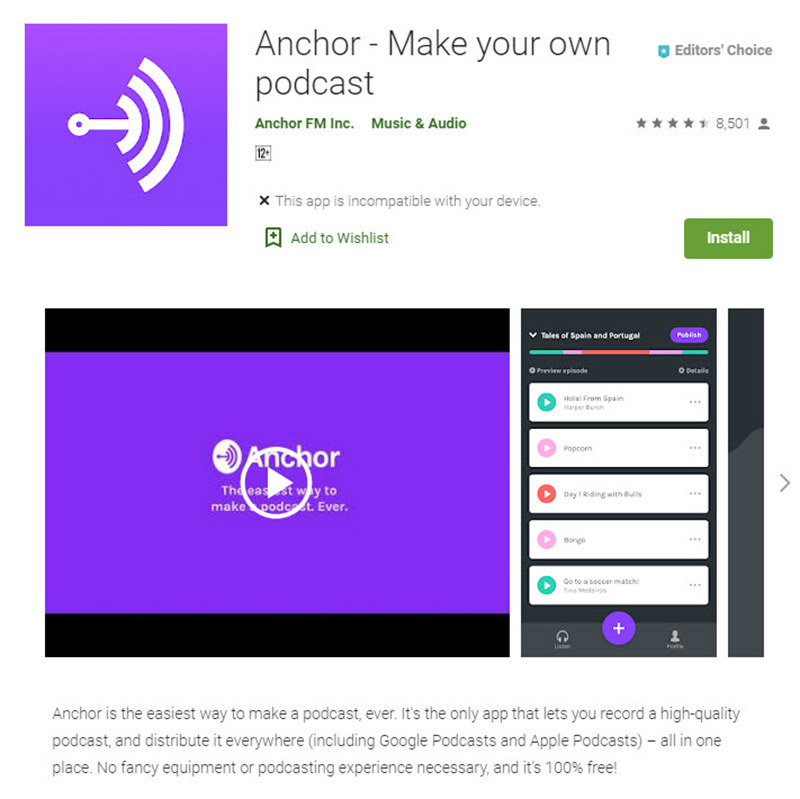 Podcasters will love how Anchor has designed its app. As one browses the app, they can see cards to view the different episodes they recorded. Plus, there's even a hamburger menu on each card to modify an episode you recorded.
Interactive elements make for fun user experience for any app and Anchor has lots of it. Custom icons and emojis bring life to the app which can be a great attraction for people wanting to start their podcasting journey. To add on the icons, they also add a circular background on the icon, which most apps don't commonly use.
WhatsApp Business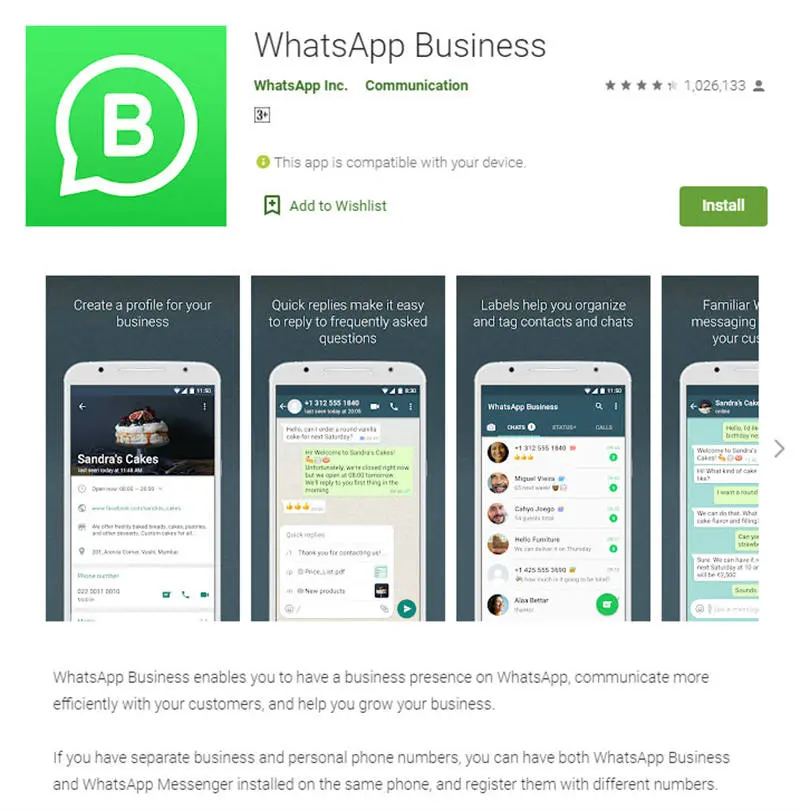 Created with small business owners in mind, WhatsApp Business allows them to exchange messages with potential clients and other businesses. This allows entrepreneurs to showcase their wares and other pertinent information for customers to see. It also provides basic analytics to give them insights on their customers' interaction and behavior.
Its interface is the same as WhatsApp, but business owners can upload high-quality photos of their products to showcase to potential customers. In terms of app icon design, it follows the WhatsApp branding with an added B to signify that it's meant for business.
Alto's Odyssey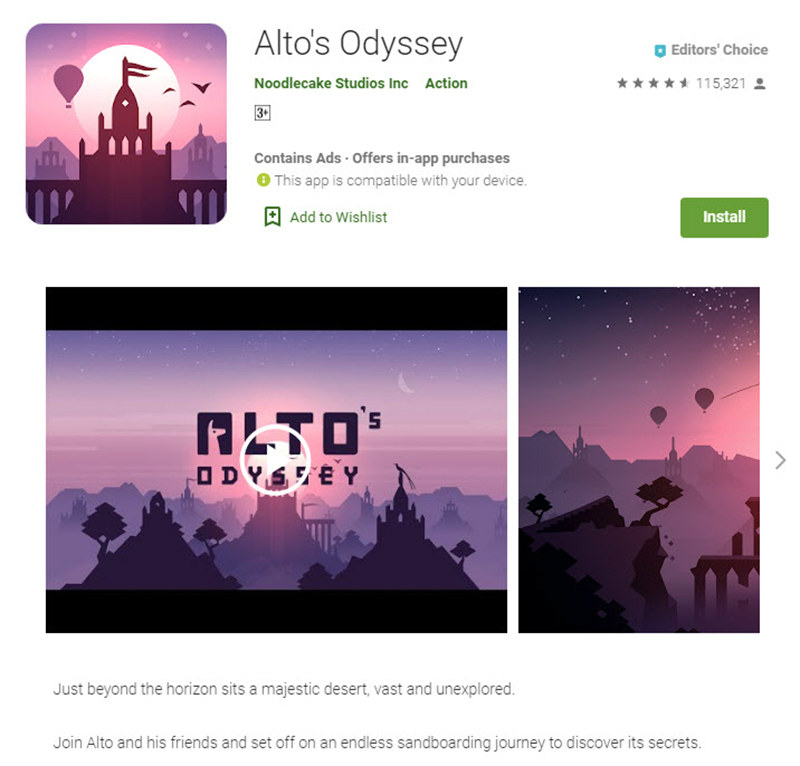 The competition is cutthroat in the gaming category so you need to stand out from the crowd.
Alto's Odyssey has done this with brilliant graphics and impressive UI. Plus, the unique app design icon can intrigue users to know more about the game. Not to forget about the game itself, it's an endless runner that's simple but never boring or shallow.
The app features a tutorial that allows you to familiarize yourself with the controls. It has lots of added components to keep the game from being monotonous. The graphic design is what makes it extraordinary, straightforward yet totally immersive.
Jour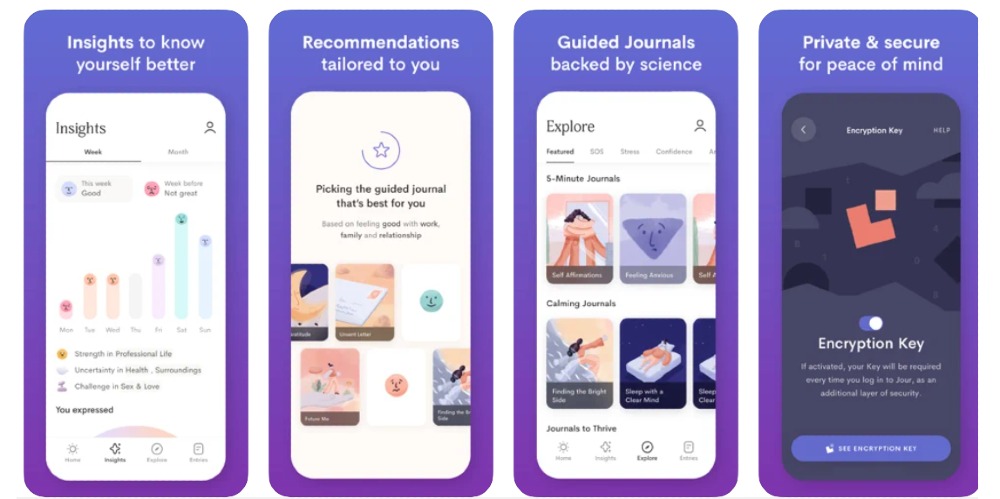 Use a digital journal app like Jour to track your moods and dreams. Get to know yourself more and become more mindful as you use this app daily.
As for design, illustrations are front and center. You'll see it on the onboarding and main pages of the app. They use cards to create different sections, so users can select what they're feeling. In terms of colors, it's nice they use pastel or light colors to brighten the user's mood. The app design icon may even look like a chat app, but the chat bubble icon is appropriate because it signifies what the user wants to say about their day.
The overall design style of Jour is something you can also expect when you request an app design on Penji.
Trips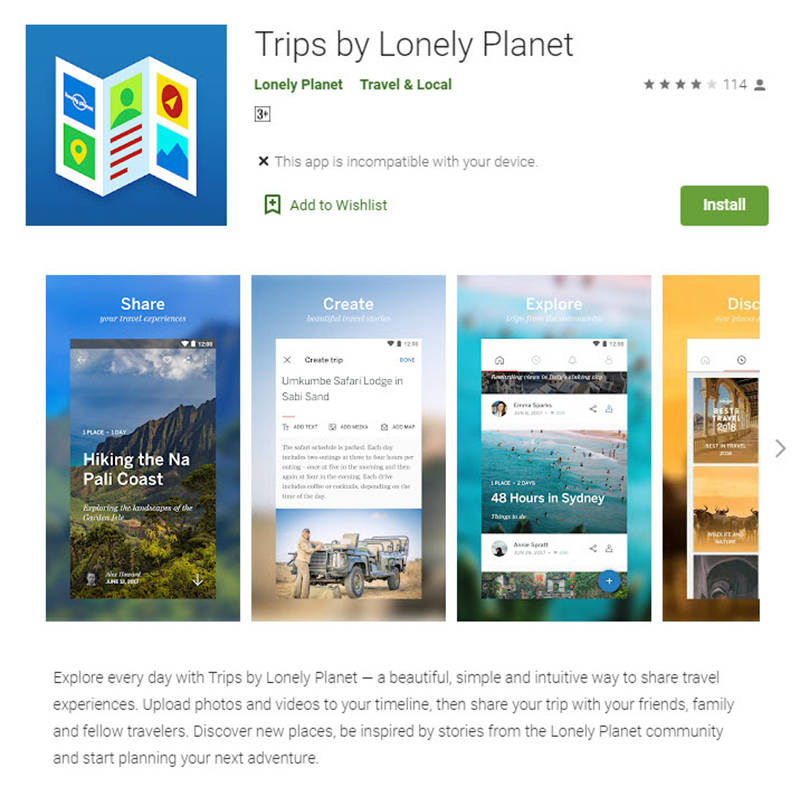 Travel experiences are made more memorable with a mobile app designed for adventurers. Trips by Lonely Planet lets you share your travel adventures with other wanderlusts around the globe. This app will show you cards of the best places to go to next and read about other people's experiences about them. Its interface is similar to Instagram, except the menu appears at the top to allow more space for users to view other people's posts. Not to mention, the app icon design looks like a travel brochure, which seems appropriate considering the content of the app.
For armchair travelers, this is a good way to see the world. Unlike social media apps, this one focuses more on images rather than text so there's little room for engagement. Think of it as your window to the world.
Movr
For those who want to start an active lifestyle and want a reminder, Movr would do just that for users. It's also for those who will restart their fitness journey and stay active once again.
Like most apps, Movr has its taskbar at the bottom, allowing users to navigate to different pages. If the assessment isn't completed, the Home page will show a progress bar. But once done, it will show a modal window and a card for a suggested exercise. The Minis section will show different cards with illustrations for various exercises. The Builder section shows a progress chart and allows users to choose buttons to create their sessions.
As for the app icon design, it seems to be in motion. It serves its purpose because Movr aims to help its users to become fit.
Revolut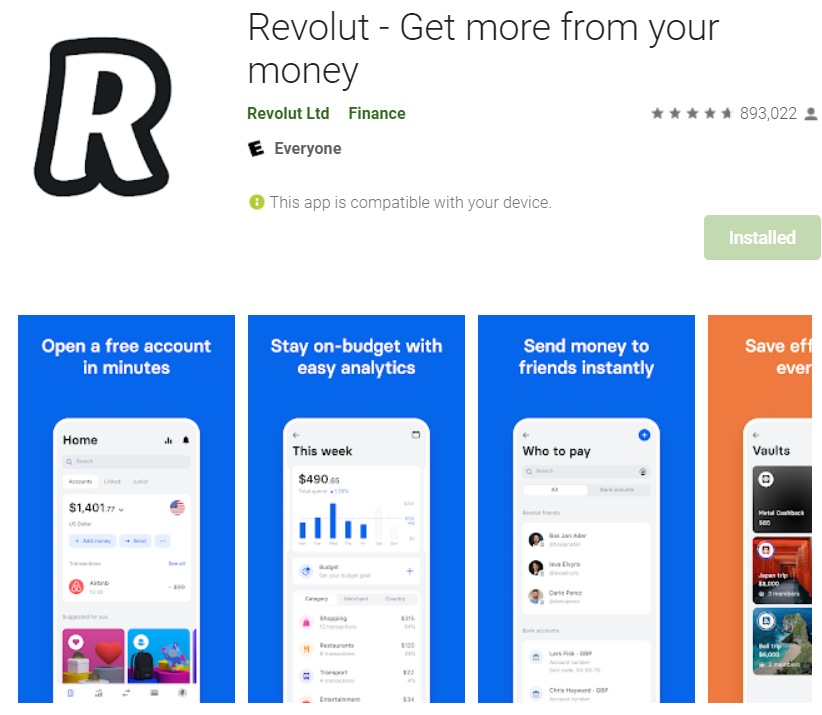 Need help tracking your finances? Revolut will become your guide. It can even provide spending analytics. Other users can even trade and invest in the app.
The app design makes it easy for users to explore the app. It's not overcomplicated and keeps the user in mind at all times. On the home page, users can view account basics. On the other hand, the analytics page shows a chart of all the user's spending habits. There's also the Vaults section, where users can add photos to cards. Plus, it will allow them to save money as well.
Cred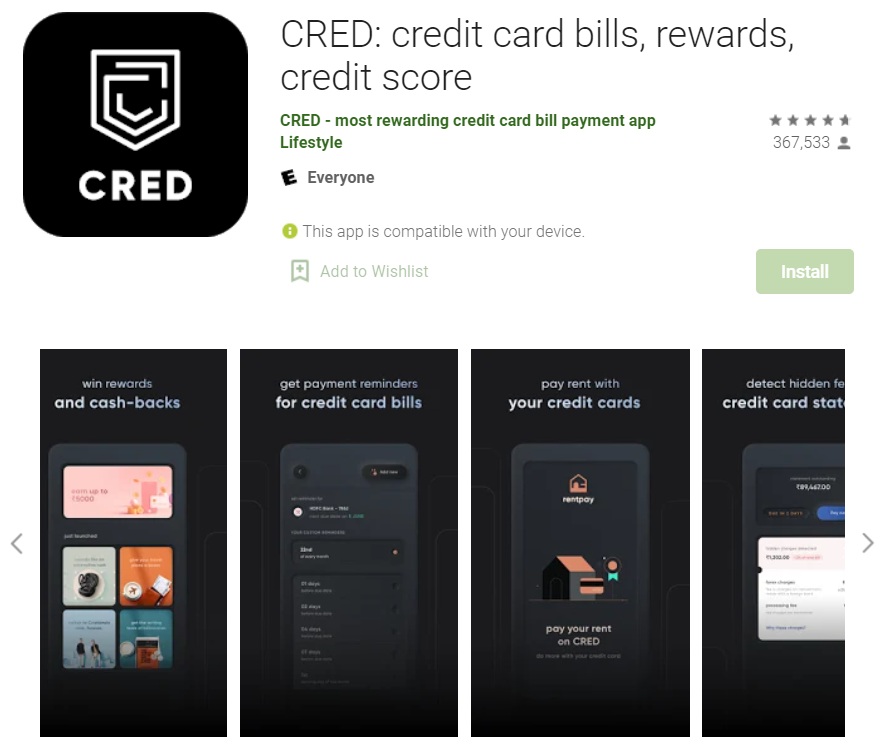 CRED is an app to show users their credit score and pay credit card bills.
To achieve its minimalist look, it uses cards that will unveil more information about a particular topic. Aside from that, the Pay Now button has a different color than other buttons to make it stand out. They also integrated illustrations on the onboarding and Rentpay page.
The Cred app design icon looks intriguing because it seems like an unfinished emblem logo. But that's what could get users to dart their eyes toward the app.
IFTTT
IFTTT (If this, then that) enables users to connect different apps and create different triggers to automate specific processes.
On the homepage, users can see an illustration of a tree with branches, signifying that you can connect different actions to apps. Cards play a huge role in the overall app design. It's where users can access more information about a particular card. For example, on the Create page, users are presented with different conditions or triggers. On the other hand, the Explore page shows a tap to slide action. Or allows a user to connect to a specific app.
Asana
Asana has an app allowing users to become productive while on mobile.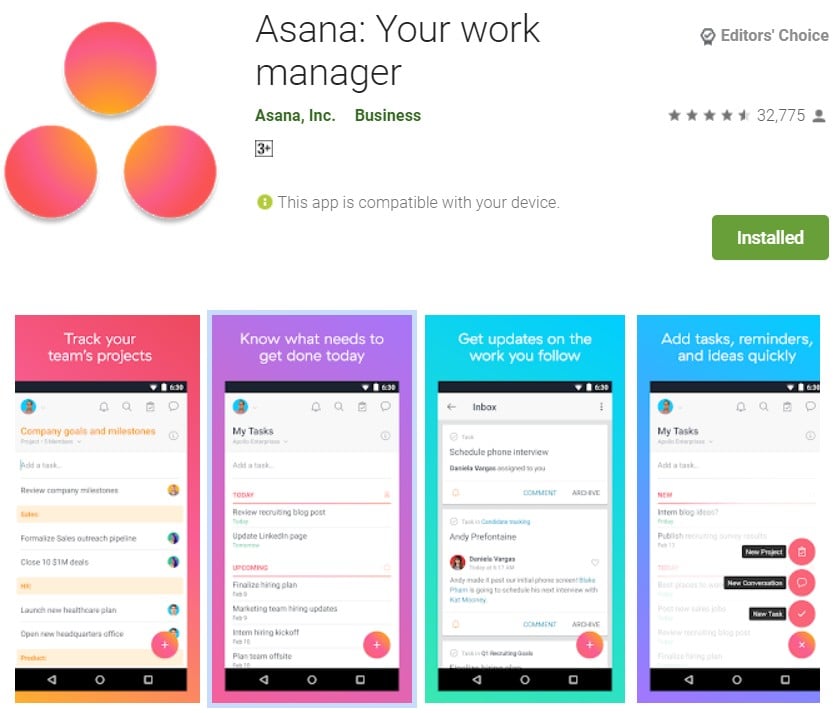 The app doesn't complicate the task and project creation since there's a floating action button on three pages. It's also easy to monitor the tasks on the app, like on the desktop. Users can swipe from left to right to view the progress. Aside from that, they also have the option to toggle between lists and blocks on the menu. Plus, because of its color consistency, users can have a seamless experience browsing and using it.
As for the app icon design, it's from Asana's famous three-circle logo. Regular users of the productivity site won't have a problem recognizing it on their mobile phones.
Examples of Mobile App Designs Penji Created
Check out the mobile app designs that the Penji designers have produced for clients.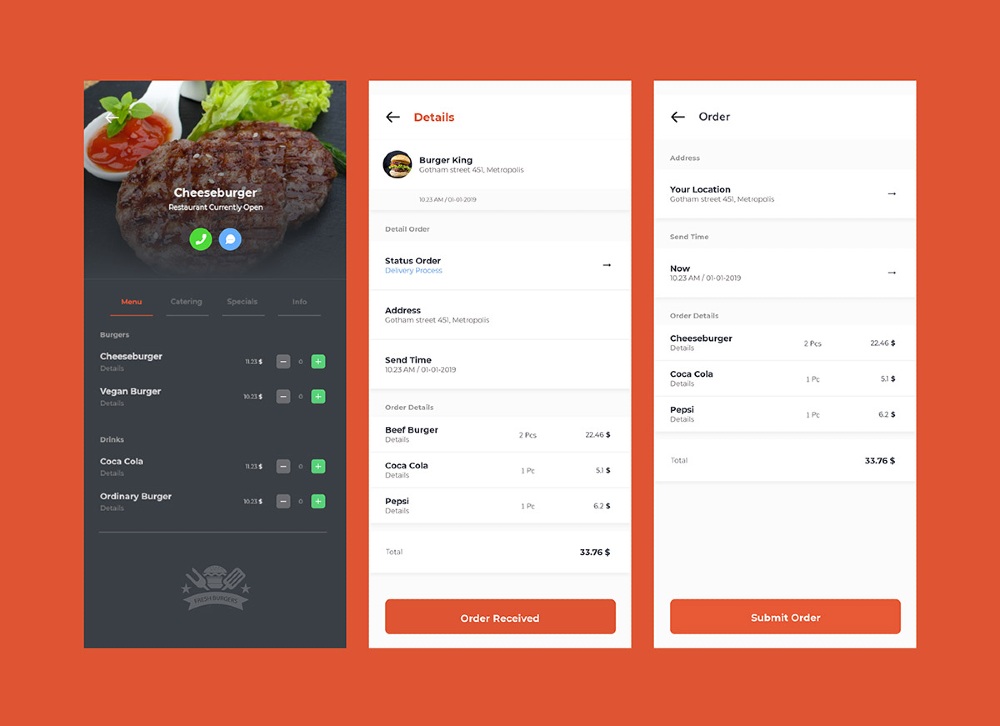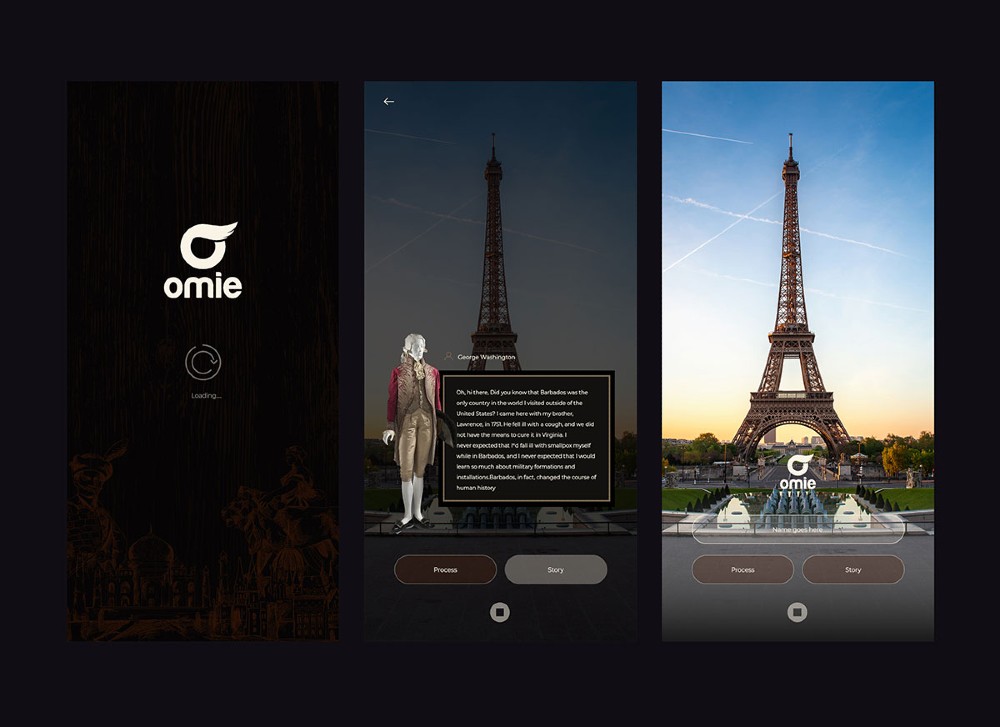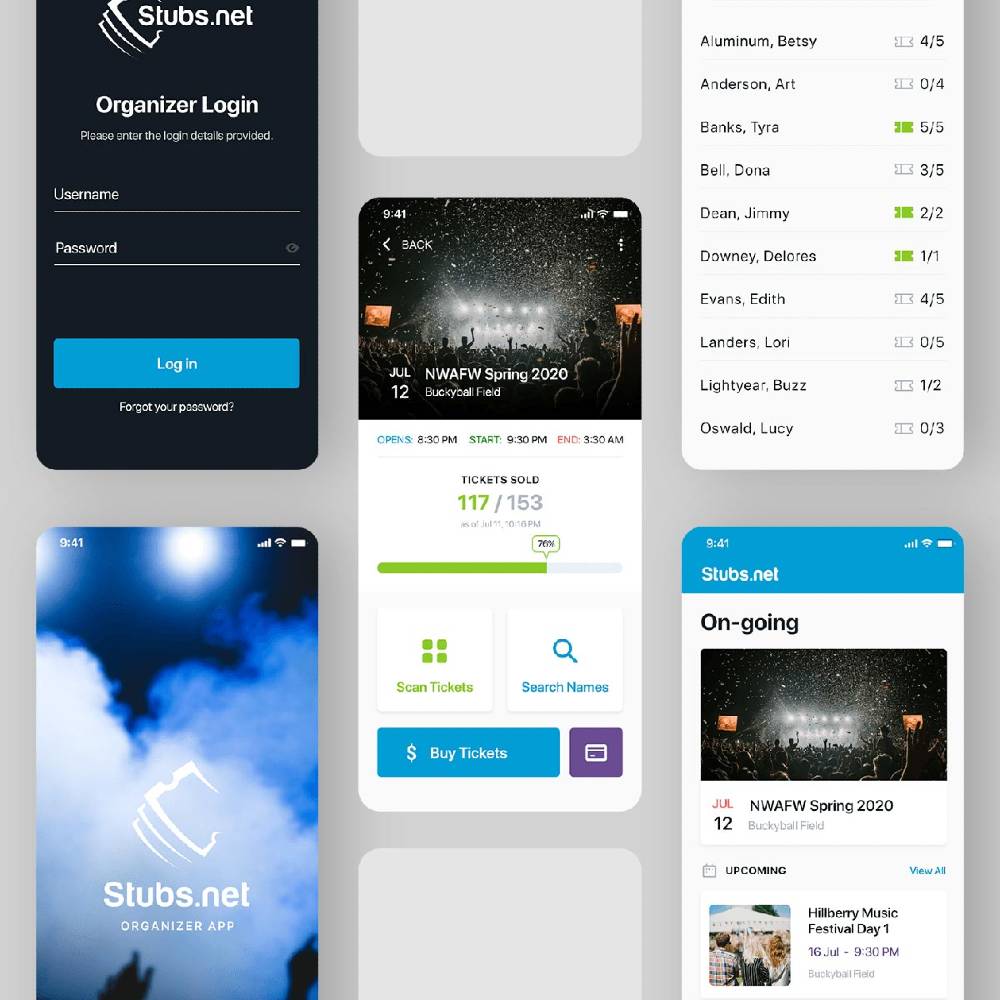 Your Mobile App and Penji
Need more inspiration? Why not get your own mobile app design with Penji. Our team of professional graphic designers can design one for you like the examples you've seen above. But way better! Here's what you need to do to send a design request:
Create
Log in to your account to submit your mobile app design request. Click the +New project button.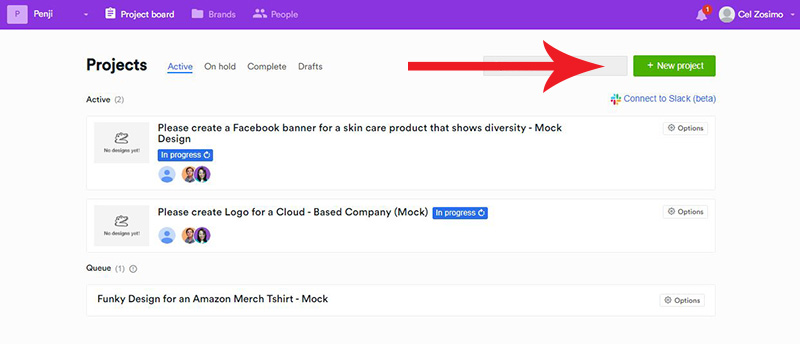 Give your project a suitable title and select the design category. Under UX/UI, select App design. Choose the size you need for your mobile app. You can also add a link if you already have an existing app design. Click Next.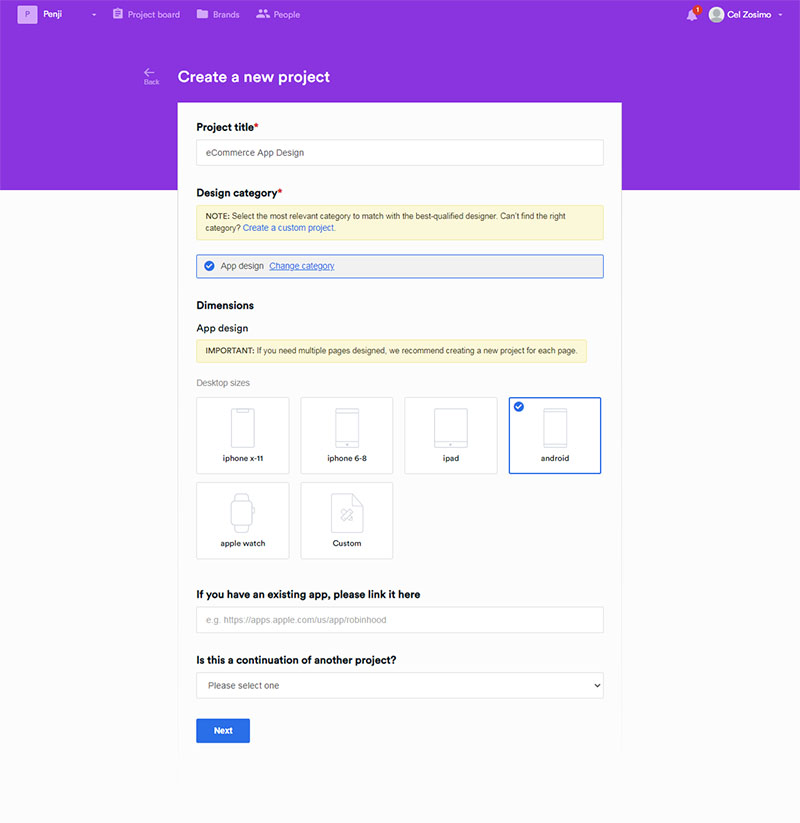 Provide a brief but detailed description of what you need. You may attach files or send links that you think can help the designer create what you have in mind. You can also choose from our selection of royalty-free images. Click Next.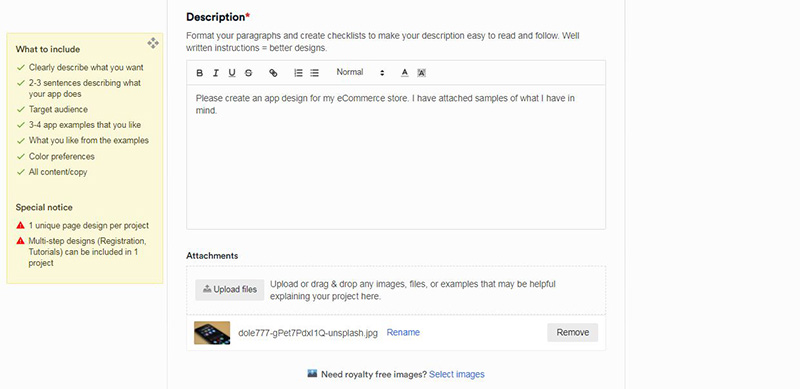 Select the level of customization, the file deliverables, and the Associated brand folder. This folder lets you store your brand guidelines like logos and color schemes for use in your next design requests. Click Create project.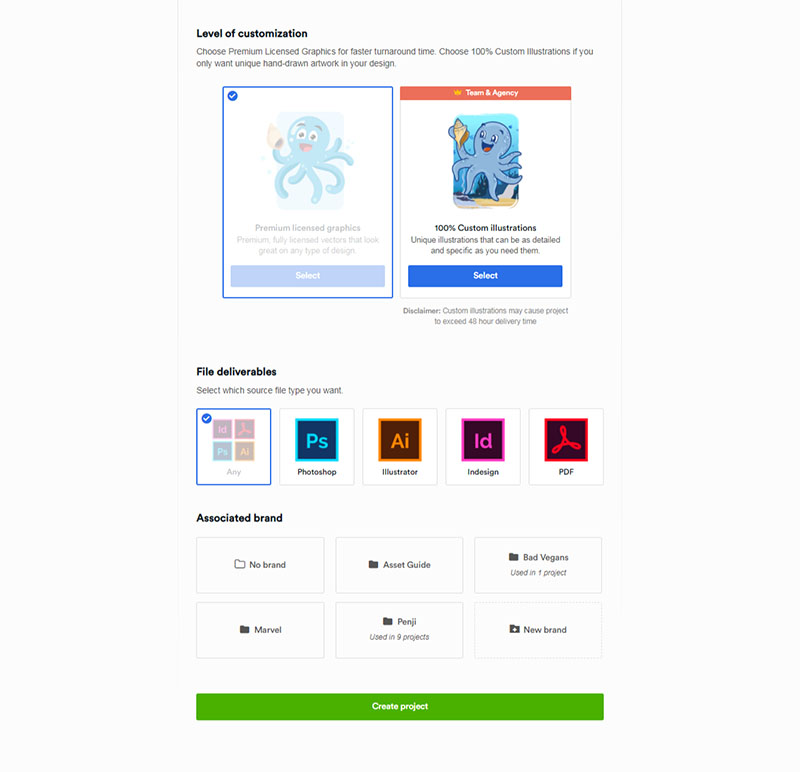 Your mobile app design request is now automatically assigned to our best app designer. You'll receive notifications about the progress of your project through email and via the platform.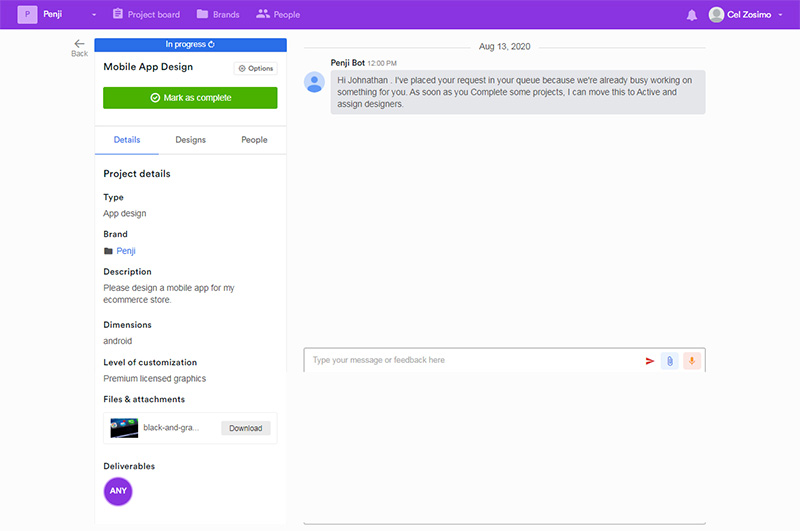 Review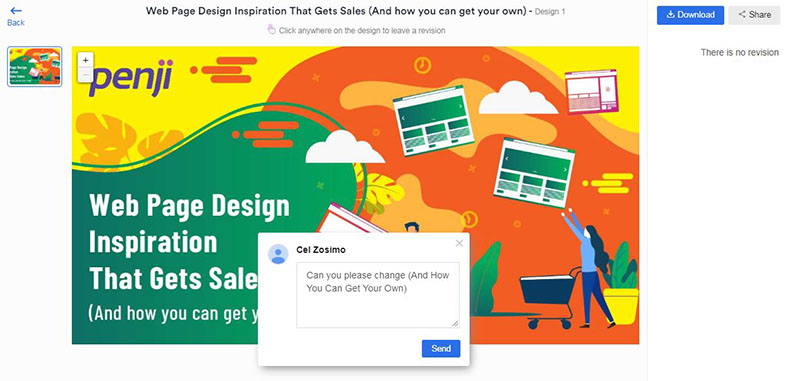 After 24 to 48 hours, you'll receive the first draft. Review it and send revisions if you have any. Click directly on the design and direct the pointer to the part where you want the changes to be done. Type in your instructions and click Send. Your designer will work on it within 12 to 24 hours.
Download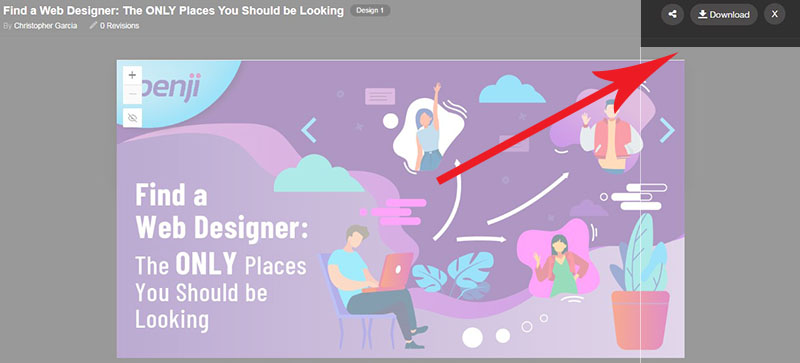 When you're satisfied with the design, you can now download it. You can then send in your next design request. It's as simple as that. And you get more than just mobile app designs, we can create many types of designs for your business.
The Bottomline
Mobile app designs don't focus only on the aesthetic. But it's also the functionality and user experience that makes an app great. And you want to ensure that users keep the app on their smartphone. That's why you need to find a reliable graphic design service like Penji to create a compelling mobile app design.