If you're building an app, you might be wondering how to hire a freelance app designer. Fortunately, there are more professional designers online than ever before. But that can also make the selection process daunting, especially if you're oblivious to how app design works. How do you know if you're choosing a real professional? What if they don't get your brand and create something you don't like?
Having a groundbreaking app idea is exciting. But the process of getting it out of the idea stage and into development can be daunting. This is especially true if you've never contracted a freelance app designer before. In this blog we'll give you all the details you need to successfully hire a designer. And at the end, we'll share an alternative if you're hesitant to work with a random freelancer.
Should You Contribute?
So you have an awesome app idea and now you're looking to hire someone to help you build it. There are several ways you can go about getting your app designed and developed. You can do it yourself or you can hire someone. If you're reading this guide, then obviously you're pretty much set on hiring a freelancer. However, you'll need several individuals to complete your app. You'll need a designer, front-end developer, backend-developer, and project manager at the minimum.
If you have skills that can contribute to the team, you can save a lot of money. But if your skills aren't up to par, I'd recommend hiring someone.
Not All Designers Are The Same
Did you think just any graphic designers can do the job? It's ok, that's often a common misconception. Since you're looking to hire a freelance app design, the right person for the job would be someone with User Experience and User Interface design, UX/UI for short. A graphic designer is generally someone who has experience with digital graphics, which doesn't mean they can design usable Apps. The skills just aren't the same. It's like asking your family doctor to perform your heart surgery instead of an actual heart surgeon. Sure, they're both doctors, but who would you rather perform the surgery? Exactly.
Here's a breakdown of different type of designers:
Packaging Designers
Motion Designers
UX/UI Designers (This is who you want to design your app)
3D Graphic Designers
Art Directors
Logo Designers
Brand Identity Designers
Web Designers (Ideal for designing websites)
So when you're hiring, be sure to specify that you're looking for specifically someone with UX/UI experience, and particular
How To Hire a Freelance App Designer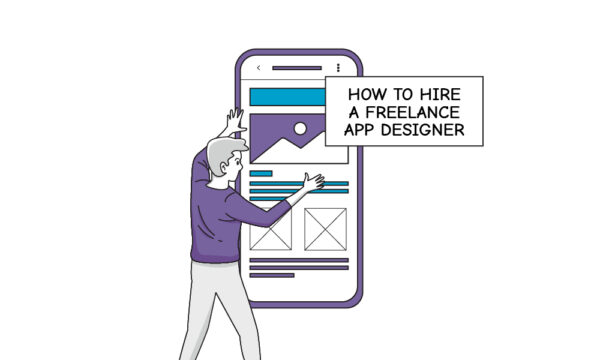 The easiest and most effective way to hiring a freelance app designer is by posting the jobs online. There are many websites you can research to outsource design. However, I've compiled a list of the most reputable websites where you can find the best talents. These are also all free to sign up, so you don't need to pay any sort of monthly premium to have access to their talent pool.
Step 1: Creating an account
Create an account on one or more of the following job posting sites. I recommend signing up and posting to more than one to ensure you have a wide selection of talents to choose from.
Step 2: Creating a job posting
Now you need to write out the job posting detailing your requirements. This is a very important step so make sure to take your time and write a compelling and descriptive job posting to be uploaded on all the job boards. If you need help writing a job posting, check out this article where I detail all the requirements and steps to follow in order to write an award-winning job posting. Go to the article and scroll down a bit to the "Create compelling job posting" section.
Resource: Finding And Hiring The Best Graphic Designers Guide
In your job posting, be sure to specify that you're looking for a UX/UI designer NOT a web designer or general designer. There is a clear difference between them all as mentioned above. Specify this criterion in both the description and title of your posting. This will avoid other types of designers from applying a job that's not the right fit.
Step 3: Vetting designers
Now that your job posting has been published, you'll need to wait a few days (even a few weeks) for the resumes to come in. Then you'll want to go through each resume and review their portfolio to see if they've worked on similar projects before. Don't even bother interviewing someone if their design portfolio doesn't impress you. Chances are if their portfolio fails to impress you, then there's no chance they'll magically do good work for you.
Step 4: Interviewing designers
Now it's time to schedule a date and time for your interview. If your freelancer is in another country with opposite time zones, be mindful of that and communicate the time in the appropriate time zone that works for both of you. I usually prefer Skype video interviews instead of just chatting, but you decide what works best for you. I don't recommend adding them to Facebook or anything that would be too personal, that's just not professional. Stick to Skype, Zoom, or something professional to communicate that this is a serious business meeting, not a hangout.
Make sure to interview at least 5 people. Even if you believe you've found your champion after the second interview, I still encourage following through and finishing 5 interviews before deciding on who to hire.
Step 5: Negotiating payments
After you've decided on who the best candidate is, it's time to negotiate either rate or pay. Personally, I prefer to negotiate a flat rate for the project, especially if it's designed only. In your proposal, also detail how many revisions, deadlines for deliverables, and any penalties/payment changes should they deliver things late (within reason). You'll want to outline these things now so the expectations are set and both you and your freelance app designer are held accountable for deadlines.
More in-depth break-down: If you want a more in-depth breakdown of each section including examples, then read this article – The Complete Guide To Hiring Freelancers Online.
Who Should I Hire?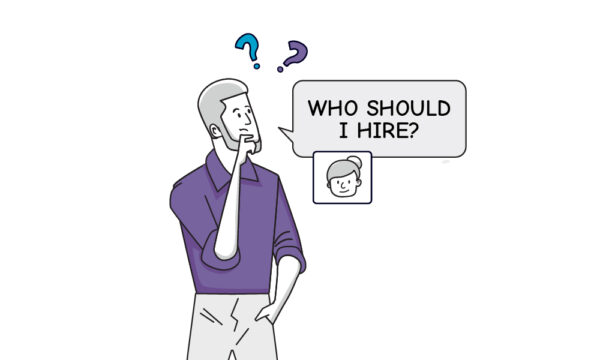 I'd like to dispel a common myth here. Having your app designed isn't the same thing as getting it coded. Hiring a freelance app designer is literally just that. You're hiring someone to help map out and design the entire app. In many cases, they may also possess front-end development capabilities, which is awesome. But more than likely their hourly cost will be much more demanding.
After you have your app designed, you'll need to hire another freelancer or agency to code your app. And here's where things get a bit complicated. To bring your app to 100% completion will require a few talents. I'm breaking down the required talents below. These aren't ALL the talents you'll need, just the most basic talents required to complete a relatively simple App.
UX/UI designer: The main person that will be designing your app.
Front-end developer: Person who will code the front-end (what you visually see) of the app.
Backend developer: Person who will code the backend (how it works, things you can't visually see).
Project manager: Someone experienced with managing a project like yours and can coordinate between all parties and make sure the app is designed and delivered on time. This can be you.
The Planning Process
Before you even begin hiring or designing your app, you need to do some planning. Every app idea is different, therefore the way you approach planning will also vary. I won't go into too much detail on how you should plan your app. Instead, I'll go over a few major key things you should think about and plan in order to have a more fleshed out idea to discuss with your freelance app designer.
Following the tips below, you'll be able to develop a stronger working relationship, establish clearer communication, and have manageable expectations throughout the entire process. This will help ensure everyone is on the same page. And the end result is a more polished product that's delivered on time, and on budget.
Know Your Idea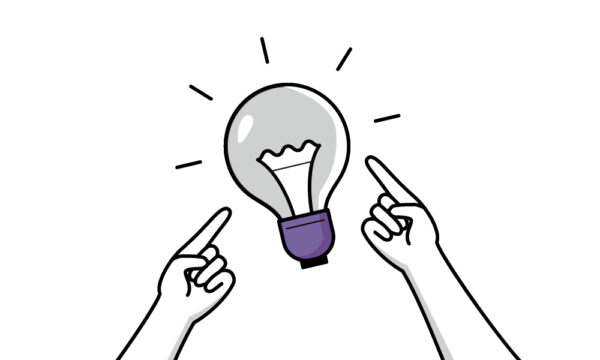 Coming up with the best idea is key to creating the next million-dollar app. All you have to figure out afterward are the finer details. However, those fine details are going to be what makes your app a reality. I've listed several key questions that I typically used as a part of a discovery process for uncovering my client's ideas. You can use these same questions to see further explore your idea. Take your time answering these questions, and feel free to consult others on your response.
You don't need to complete this within a day, as a matter of fact, this discovery process can take as long as several months depending on the complexity of the idea.
Here are a few discovery questions to help you brainstorm and explore your idea:
What does your app do? (Simple enough, but try to answer this in under 3 sentences. Pretty hard right?)
Who is your app for?
What problems do you solve for your users?
How do you solve the problem for your user?
Is it a big enough problem that's worth solving?
Are there existing apps/programs/solutions that solve the same problem?
If so, what makes you different? Why should someone use your app instead?
Do you have any patentable technology?
How will your app generate revenue?
How do you plan to market/distribute your app?
What are the CORE features that your app cannot exist without?
Once you're able to answer these questions, you'll be better equipped to explain your app concept to your newly hired freelance app designer.
Keep It Simple
After hours in a brainstorming session, you're going to find yourself staring at a cluster of ideas, imagery, text, charts, and more. This is great for a brain dump, but it has to be refined. Take everything you have and start breaking it down. Everything that goes into your app has to adhere to your brand guidelines and mission. If it doesn't, then it doesn't make the cut.
If you have too much information on your app, you risk confusing the user. Remember that apps are usually viewed on small screens. You don't have room to spill your entire life story. However, when you use freelance app design professionals, they will be able to tell you the key things you must keep in your app and things you definitely need to get rid of.
Incorporate Familiar Screens
You're going to want your app to be different. But, maintain a sense of familiarity so the user knows how to use your app efficiently. Screens such as "Gettings Started," "What's New" and "Search Results" don't require additional explanation. You will add to the user's experience with a zero learning curve.
It will be a relief and a joy to use the app. If you have screens that are used in many other apps, just incorporate it into your own. You can always update the colors and other small elements so that it fits with your branding. Talk to your designer to help you figure out how to make common screens work aesthetically. That's one of the benefits of freelance app design.
Make It Easy for the Users
Everyone hates filling out really long forms, especially when it's on your phone. You have very little room to work with and can be frustrating. So, if you have forms where the user has to input information, keep it short and sweet. Go the extra mile and add an autocomplete function for your forms. Things like addresses can be a pain to always be typing out, so give the user a hand.
Customize keyboards according to the type of query. Display a numeric keyboard when asking for a phone number, and include the @ button when asking for an email address. In addition, learn where your user may need some assistance. Anticipate their needs and provide information to prevent confusion. Little things like that make a huge difference in user experience and you'll be making the most out of your freelance app design.
Clear Communication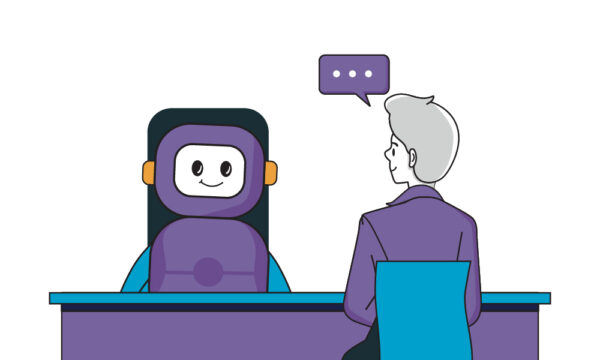 Avoid jargon and slang when you're naming your buttons and menu options. It may be hilarious and fun to you, but it will only confuse the user. Communication should always be clear when it comes to your audience. If they get confused too many times, they might just delete the app.
Do your research to find the appropriate keywords to use based on your industry. For instance, if you are in real estate, your buttons should say "Buy", "Rent", and "Sell", not "Lock It Down", "Stay For A Lil", and "Peace Out". It can be a huge turn off for your audience if it's not a language that they already use.
Consistency
Just because it's freelance app design doesn't mean that it can be all over the place. Make sure your designers understand your branding and are working together to build a cohesive app. If multiple pages look like they were designed by completely different people, then you're failing your audience.
Visual consistency
Typefaces, buttons, and labels need to be consistent across the app.
Functional consistency
Interactive elements should work similarly in all parts of your app.
External consistency
Design should be consistent across multiple platforms. This way, the user can apply prior knowledge when using another product.
There's room for creativity, however, your design should remain cohesive throughout the app. deliver a consistent, unified user experience regardless of where the experience begins, continues, and ends.
Focus on the First Time Experience
The first time someone uses your app determines if they will enjoy it or just delete it altogether. Treat it as a first impression. You want your app to be the best it can be as soon as the user clicks the icon on their phone. However, if you don't impress the user, it could be the last time they'll ever use your app again.
Avoid barriers to entry like a sign in walls. If a user has to sign in just to use your app, they will most likely leave. Only as a user to register if it is truly needed. Allow the user to experience what it feels like to use your app and delay registration as long as you can. If they enjoy it, they will eventually commit. Make sure your app is fast and responsive. There's nothing worse than a slow-loading app. Users are impatient and they need things to happen quickly in order for them to be satisfied. 47% of users expect a page to load in 2 seconds or less.
Get Your App Designed with Penji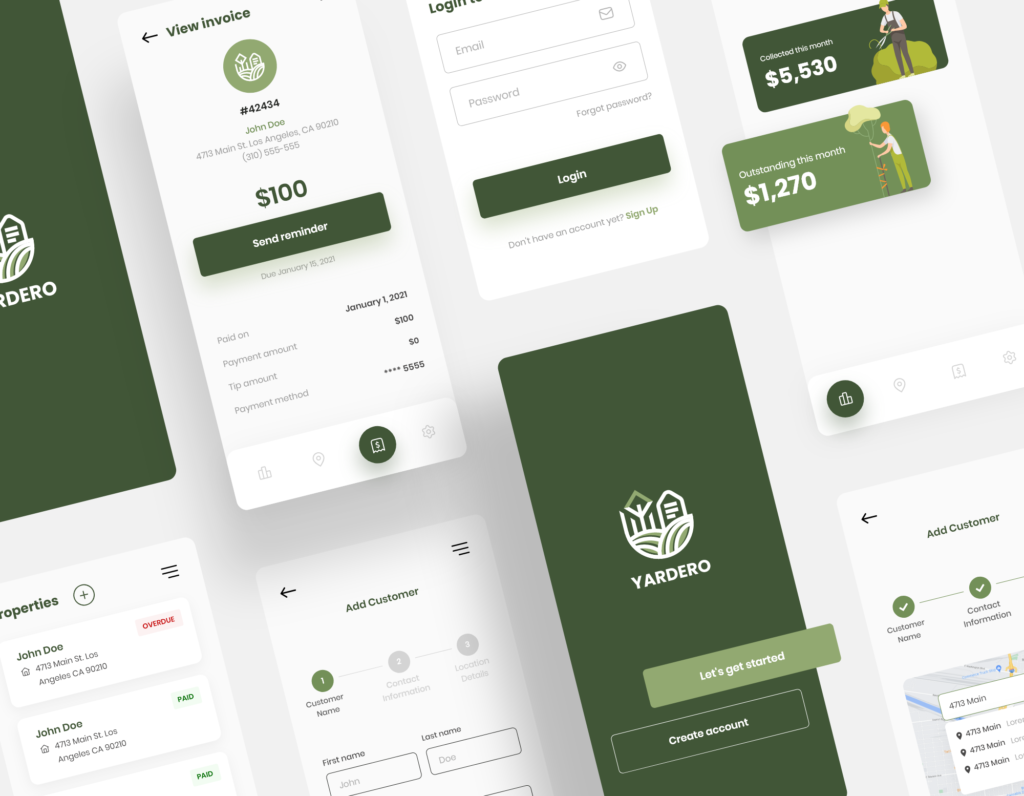 Ready to get unlimited graphic designs (including app designs) for a simple monthly fee? Penji offers businesses 3 custom pricing tiers to get your graphic design needs handled all in one place.
Place design requests via Penji's simple dashboard and speak directly with pro designers to get:
custom illustrations
logos and branded visuals
web and app designs
logos
product packaging designs
ads and flyers
and more
See how you can get your apps designed affordably and professionally – Watch a demo here.