Contrary to what many people think, graphic design isn't a dying industry. Looking closely, however, it's easy to see why some would believe it is. The field is pretty saturated, AI art is taking off, and free graphic design software abounds. It's no secret why some people have assumed graphic design is dead.
But the truth is a resounding no. Recent studies conducted by IBISWorld show that in 2019 alone, the industry generated a revenue of $15 billion with an annual growth rate of 3.5%. It is expected to grow another 2.7% going forward.
Penji is living proof that graphic design is alive and kickin. We've helped thousands of businesses with all their graphic design needs.
Show them how alive your graphics are with Penji! Use code "DESIGNISALIVE15" for 15% Off your first month! Check out our plans and sign-up today for a 15-day risk-free trial.
Why do some people say graphic design is dead?
It may come as a surprise to you that there are people who think that graphic design is already dead. Especially for the graphic designers themselves who have experienced tight competition, it's understandable. As long as there is access to cheap computers and free design software, fake graphic designers will proliferate and compete with more qualified ones.
Also, websites that offer to create a logo for you for just five dollars, and other similar gimmicks, give the impression that graphic design is dead. With these channels, you're sure to get cheap graphic design, nothing else. For your business to stand out, a generic logo or website from a template will probably fall short.
A few business owners are also to blame for graphic design's perceived death. Some entrepreneurs think that graphic design is a one-time thing. After the website, logo, and letterhead have been designed, it's time to let go of the designer. Later, we'll discuss why that's rarely the case.
Why Companies Hire Graphic Designers
Any seasoned entrepreneur can tell you that graphic design is an essential part of business. But factors such as limited finances can make these business owners forego their graphic designers. And some think that after establishing their brand identities, there is no longer a need for a designer.
Graphic designing for your business is a continuous endeavor; here's why:
Consistent Brand Identity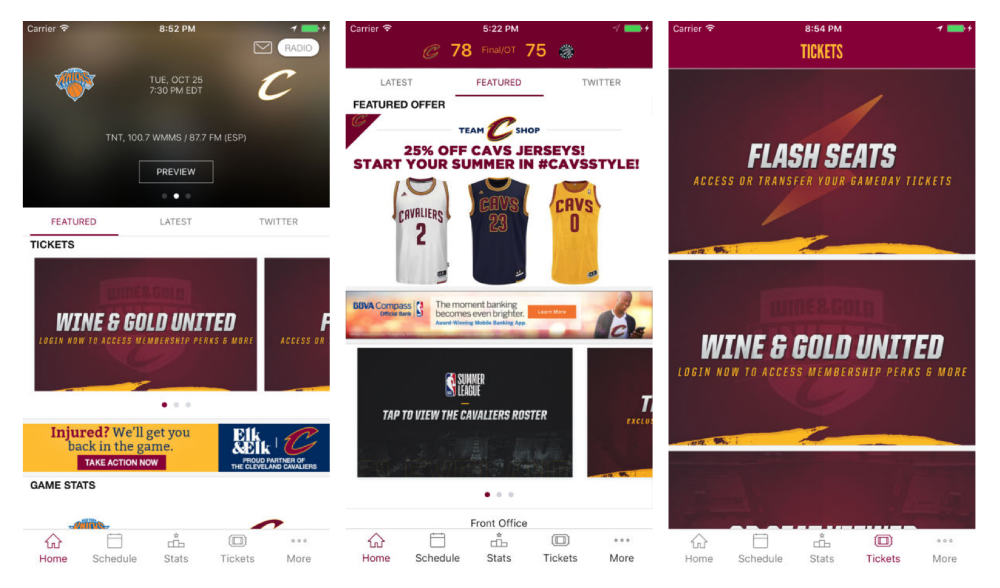 Your brand identity is your main point of communication with your customers. Entrusting the continuity of the scheme to someone who doesn't understand graphic design can be a significant blunder. Your visual identification deserves to keep its integrity, and only a professional can help you achieve this.
Cleveland Cavaliers hired an external graphic designer for their fan engagement platform. The brand identity, as you can see from the photo below, shows that it remained intact and recognizable.
Create smart, effective campaigns efficiently

Meet your conversion goals using visuals that stand out

I need this!
Become an Inspiration
Great design inspires. Your customers, as well as employees, can benefit from this graphic design advantage. Excellent visual design can attract customers and encourage your employees to promote your brand.
Provide Adaptability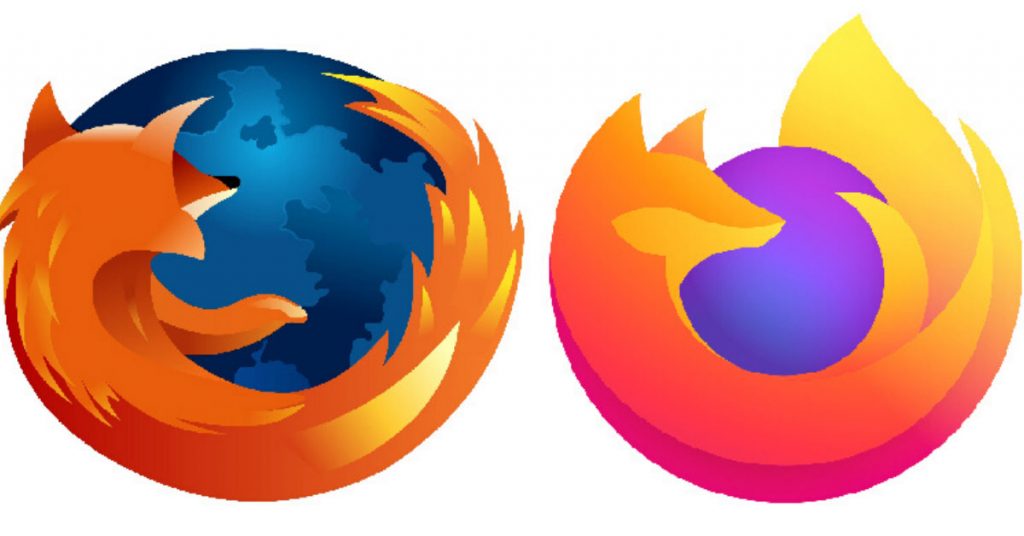 A graphic designer for marketing can prepare your business for the ever-changing digital world. Technology is continually changing, and your brand has to keep up. Good design can ensure that your website and other design materials can be viewed on multiple devices and platforms.
The Firefox logo had been through many redesigns in its history. This image shows the transition from detailed design to something more streamlined. The logo was simplified to fit beyond the normal website browser.
Gain Fresh Perspectives
Graphic design can also become stagnant, and a professional designer can help maintain the freshness. You'll gain new perspectives from someone outside of your business and provide you insights you may have never seen before. A good graphic designer will work with you to create new ideas that will keep your business on its feet.
Creativity Will Love On
Advancements in technology will make us think that AI will replace most of the work humans do. This may be somewhat true, but industries that require creativity will never vanish completely. You may have the most exciting website in your niche, but without innovation and creativity, soon enough, it'll become boring and stale.
Stand Out From the Competition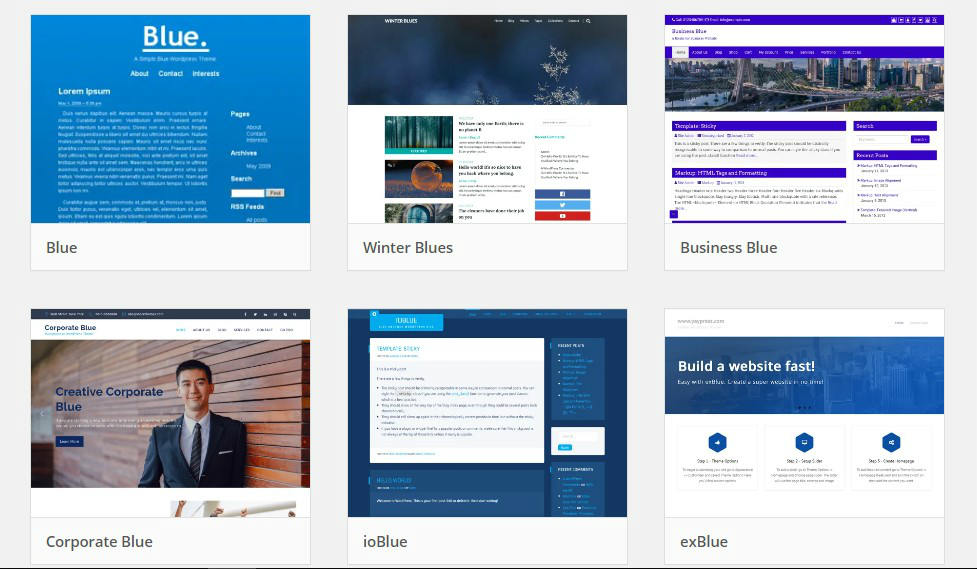 A professional graphic designer can help you stand out from the crowd. The WordPress templates shown above serve a purpose, and sometimes you'll find a website design gem through a template. But don't be surprised if you see some other websites to have that similar look as yours. Your company is unique, and its overall design should show how one-of-a-kind you are.
Saves You Time and Money
Business owners have a lot on their hands. If you leave the design work to a qualified graphic designer, you'll be free from the burden of getting the design right. You'll have more time and energy to focus on what matters most in your business.
Will graphic design ever die?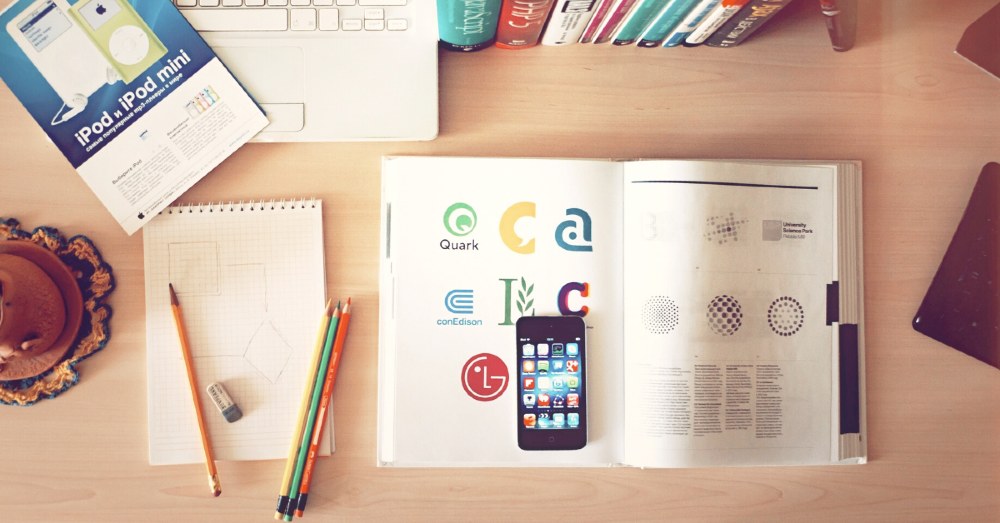 Every aspect of your business will always require graphic design. And not just a one-size-fits-all plan, but a quality graphic design that's uniquely yours. Whether it's your website, promotional paraphernalia, corporate branding, web and print design, it has to include graphic design as an essential component.
In this fast-paced world we live in, is graphic design dead? Not only is it alive and well, but it's also here to stay for good. Graphic designers are integral parts of a business and will contribute to a company's success. Graphic design has become an indispensable asset and investment for a business.
How to Get the Most from Graphic Design
Great graphic design is a business investment that will reap plenty of benefits for your company. If you think that finding the right graphic designer is a difficult task, Penji can help. We have vetted designers that can provide you with all the graphic design you'll need.
For a monthly fixed rate, you can have all the designs, plus all the revisions under one price tag. We'll always make sure that you get the designs you love. Learn more here.