With the global economy trying to bounce back from the economic plunge brought by the coronavirus pandemic, a lot depends on how ventures adapt and market their brand in 2021. And social distancing measures encouraging more people to turn online for their consumer needs, digital branding becomes all the more crucial.
That said, now is the time to create online brand marketing that allows you to stand out from the crowd. Competition is fierce, especially for startups, and Penji can help you create digital branding that gets you ahead of the game.
What is Digital Branding?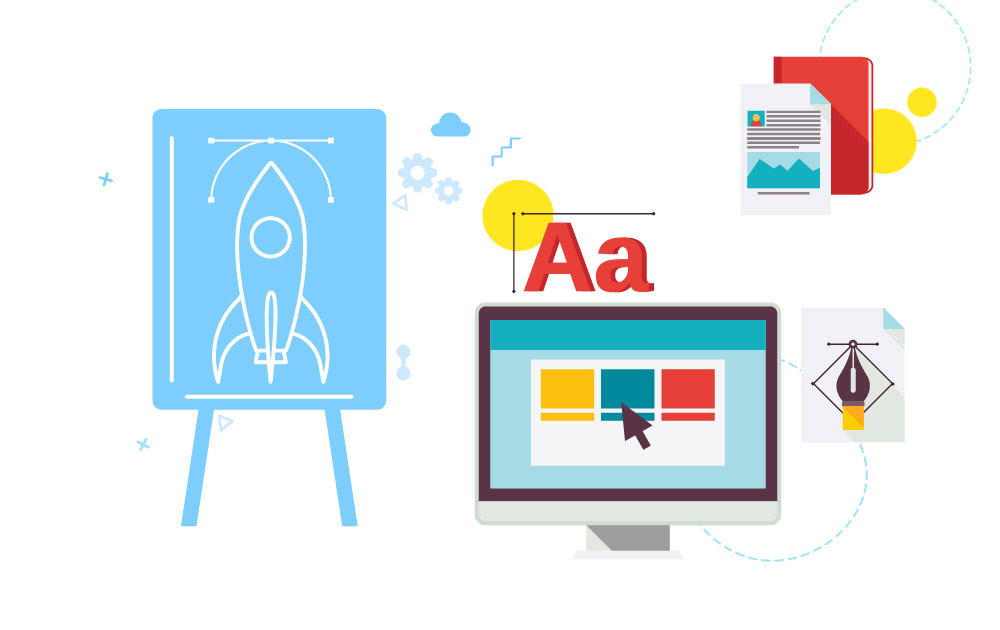 As a business owner, you must have heard a lot about digital marketing. Or you're already reaping the benefits of incorporating it with your other marketing strategies. But what is digital branding? It might be confusing and you may think that they are the one and the same, but they're not.
Digital branding is defined as a management technique for your brand that uses a combination of both internet branding and digital marketing using a variety of digital platforms which include internet-based relationships, device-based software, or media content.
To understand this better, let's look at what digital branding aims to achieve as opposed to digital marketing. While the objective of digital marketing is to attract the attention of prospects and convert them into customers, digital branding is all about putting emphasis on the fundamental values of your company.
Digital marketing is an excellent way to gain new customers, but digital branding goes beyond that. It builds long-lasting relationships and loyalty with your customers. Your branding is what stays in your customers' minds once they purchase your product or use your service. And it's what will come to their minds the next time they will have a need for your product or service again.
Digital branding is creating a lasting impression on your clients and customers. In this technologically advancing world, consumers are constantly bombarded with an immeasurable amount of content and information. It is quite difficult to make yourself stand out in a sea of competitors fiercely fighting for consumers' attention.
Why Startup Success Does Not Happen Instantly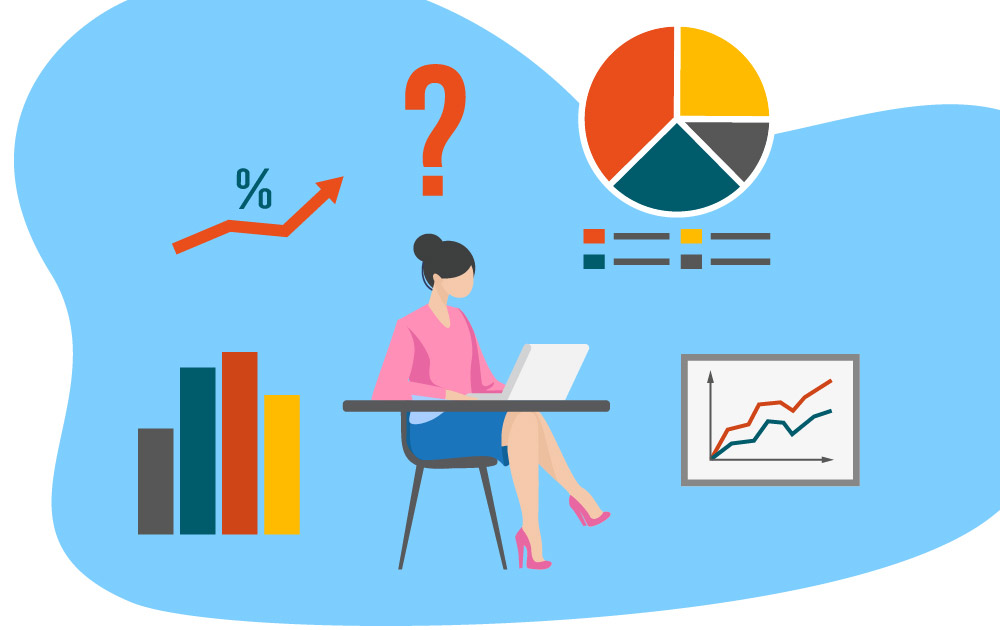 If competition is cutthroat, how can startups manage? Launching one can be easy, but turning it into a business that sells is where the challenge lies. When does success really happen for startups?
Startup success doesn't happen in an instant. As a matter of fact, 90% of startups fail in their first 120 days. But this shouldn't prevent you from starting your own business. You can teach your business to succeed by letting it go through trials and errors. You can also learn your lessons from mistakes often committed by startup owners. All these take time.
One of the major reasons startups fail is because the product doesn't fit a market. But if you have a product or service that disrupts your niche, it will still take time for you to reap success. Change takes a long time to come as you need to make people get used to your idea. Some may even resist change.
There are even a few big business owners who fall into the trap of staying in their comfort zones. This is because they are somewhat afraid that change will compromise their profits, albeit steady and not moving upwards. The bottom line is, a new product has to have the matrix adjust to its existence first before it gets totally embraced, you get the picture.
When you see a novelty product, you'd think that people would want a piece of it. After all, everyone wants something innovative, right? But at the end of the day, most consumers are still afraid of change, especially if it involves a lot of their money. Take Uber as an example, it may seem that they just popped out from nowhere and became an instant success, but when you take a closer look at them, they have been around and been through a lot.
Suffice it to say, a startup that becomes an overnight success probably had 5 to 10 years of hard work, blood, sweat, and tears involved. Plus months, if not years of trying, reinventing, and reinvesting in themselves. Very rarely does anyone gets it right the first time, and the key to success is to never give up.
Importance of Digital Branding for Startups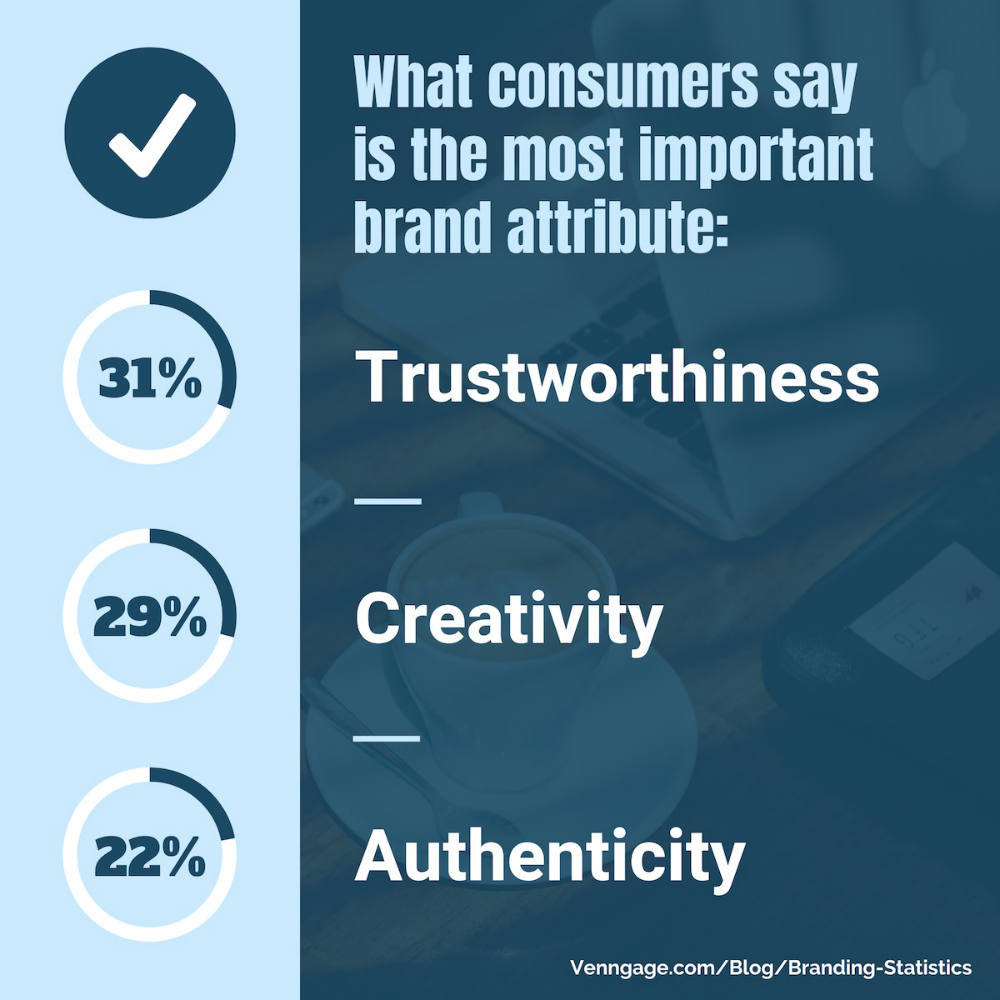 For startups, digital brand management is akin to survival; your very existence depends on it. Introducing your brand to the world of commerce requires a face and name that prospects will remember. Take a cue from established brands with these statistics:
Content Marketing Institute says that a massive 77% of marketers believe that a strong brand is crucial to their growth plans.
89% of marketing leaders prioritize brand awareness.
A Reuters 2014 report states that 82% of investors invest in companies that have a strong brand identity.
With this information, it's safe to conclude that business owners, marketers, and even investors all understand the importance of excellent digital brand design. All the more reason for startups to take action and follow the steps of successful brands. A few more points to ponder on: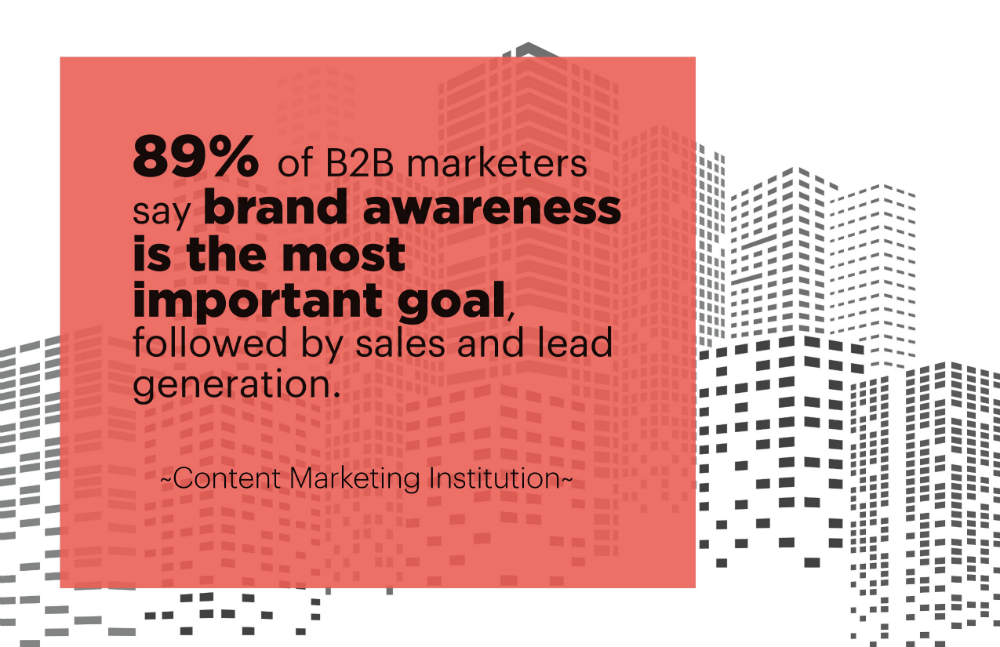 HubSpot says that for 48% of consumers, the most critical time for a brand to gain their loyalty is at their first purchase.
Adweek asserts that according to a study, 91% of consumers look for authenticity in the brands that they buy.
According to Forbes, consistent branding across all channels can increase revenue by 23%.
Again, all the information points to one critical fact: online brand marketing is essential. To make it effective, it has to be remarkable. There isn't a place or excuse for mediocre work. With these in mind, you'll have a better understanding of why you should have a digital brand design that's nothing short of fantastic.
Why Should You Prepare Your Digital Branding?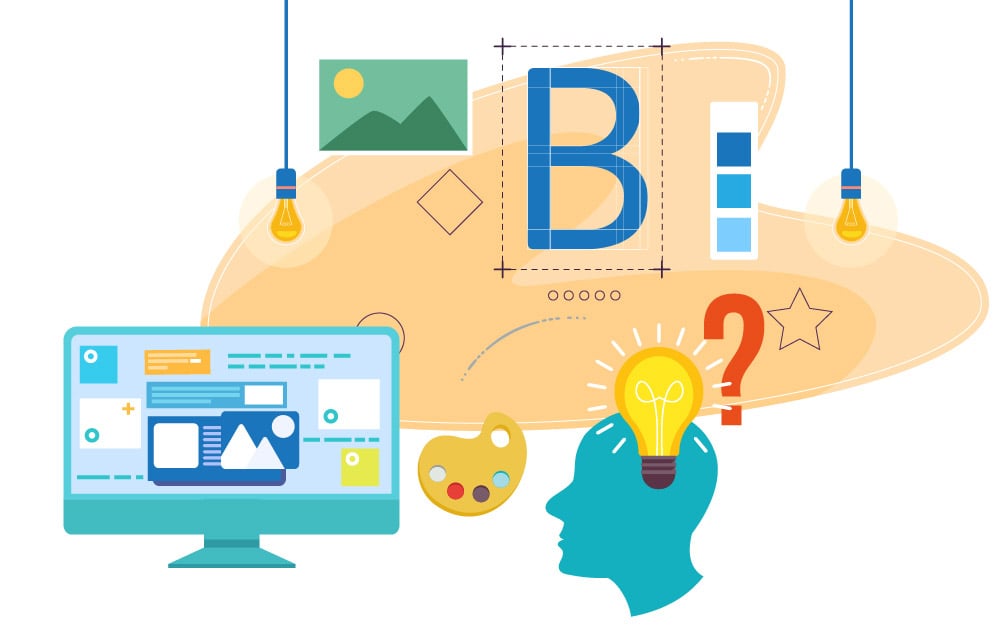 As a startup, you need to get your digital branding planned carefully to ensure its success in the future. This is one of the first things you need to secure before going out and planning everything. Developing and establishing your brand identity through the internet is truly important as it sets you apart from the competition.
Platforms such as social media and online advertisements can spread your story and promote your brand instantly. It can reach people that companies of yore only dreamed about. When you start with digital branding early on in your startup's existence, you're slowly, but surely building trust with your customers and prospects. This gives you the advantage of connecting with them and gaining their trust and loyalty.
Even if your product has been replaced or discontinued, the right branding will make them remember you for a long time. This is where digital marketing and digital branding differs. Marketing is getting a person to buy you, while branding is getting all of them to remember you.
There are many channels you can use to create digital branding strategies that can leave a mark on your customers. Your website, your social media accounts, your blogs, or the advertising platforms that you pay for. You can use content, videos, graphic design, photography, and many more, the choices are varied and you can find some that would help boost your startup into something bigger.
Types of Digital Branding

Here are the types of digital branding your startup should have to create a substantial online presence:
Your Logo
Your logo is the digital asset that people will remember you by, and the face customers will recognize you with. A well-thought-out design can lead your business to success, so make it count by using the talents of a professional graphic designer to do it. These logos don't have their brand names in them but people recognize them the world over.
Your Social Media Platforms
Everyone is on social media, whether it's Instagram, Facebook, or Snapchat, they're there, even your competition. Don't be left behind; take advantage of these powerful channels. They give you a fair shot at generating leads on the same level as the more prominent brands.
Your Website
Think of it as your store that never closes; your website is where your prospects will get a first impression of you. Its importance lies in the fact that everything your potential customer will need to know about you should be there.
Your Content Marketing
Marketing your brand has come a long way, and advertising isn't enough anymore. You need to gain loyalty, build trust, and engage your customers if you want success for your business. The best way to do this is through content marketing. Videos, blog articles, images, and many others are your ticket to connecting with your customers.
Email Marketing
Digital brand management is also about making your customers feel valued. Email marketing is a great way to connect with your previous customers and potential clients. It is one of the best ways to reach out to them and spread the word about your brand.
Requesting Digital Branding Assets from Penji
Whatever digital branding assets you need, it's crucial to have it designed by a professional. Otherwise, you risk having your brand look amateur and unworthy of consumers' hard-earned money.
If you don't have the resources to hire a professional designer, Penji offers a practical solution. We provide unlimited graphic design at a flat monthly cost, so it's definitely worth the investment.
Here are the benefits you'll get when you subscribe to our services:
Our designers can create drafts within a 24 to 48-hour turnaround period.
The unlimited design service also means you get unlimited revisions. You can request as many revisions as you want until you're 100 percent happy with the graphic.
We have the top 2 percent of designers. They're up-to-date with the latest technology and design trends.
Our designers are exposed to various industries. So, you can expect nothing but the best concepts and output from them.
We also offer custom hand-drawn illustrations that allow our clients to tell their brand stories better.
Best of all, requesting a design from us is as easy as 1, 2, 3:
1. Create the Project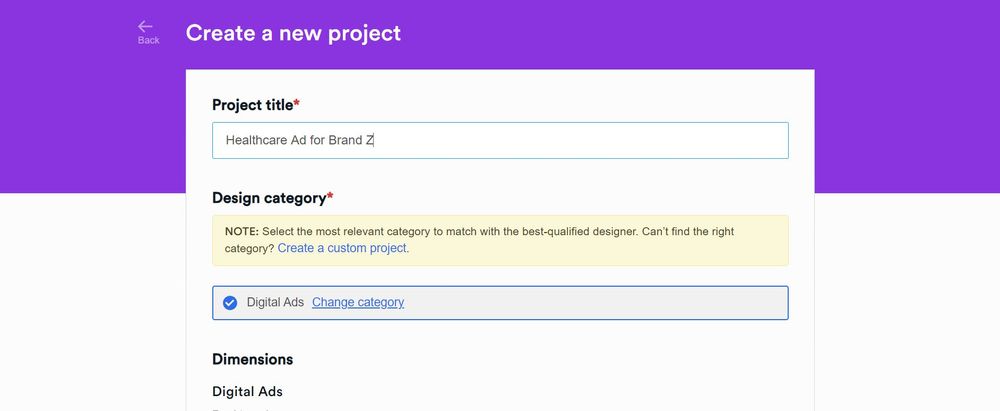 In the Penji dashboard, click New Project. Type in the title of the project and select from the categories. If the project that you need isn't included in the list, you can select Custom Project. In the description box, put in as many details as you can about the project you need. Once done, click Create Project. It will be assigned to a designer who'll get in touch with you if anything needs to be clarified.
PRO TIP: Communication is key when it comes to requesting designs. To make sure that the designer gets the look you want, take the time to include links to image pegs. It's also best to attach links to your website and to include info such as color palettes and other branding assets.
2. Review and Revise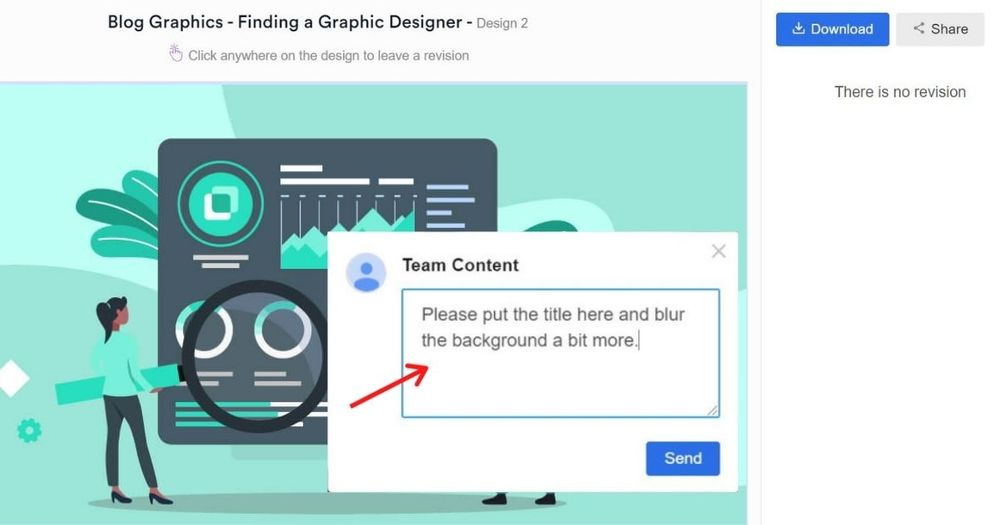 Within 24 to 48 hours, the designer will get back to you with a draft. To view, click on the file within the thread. If you need anything revised, simply click on that part and type in your comments. The design will be returned to the designer for revision and re-submitted within 24 to 48 hours.
3. Download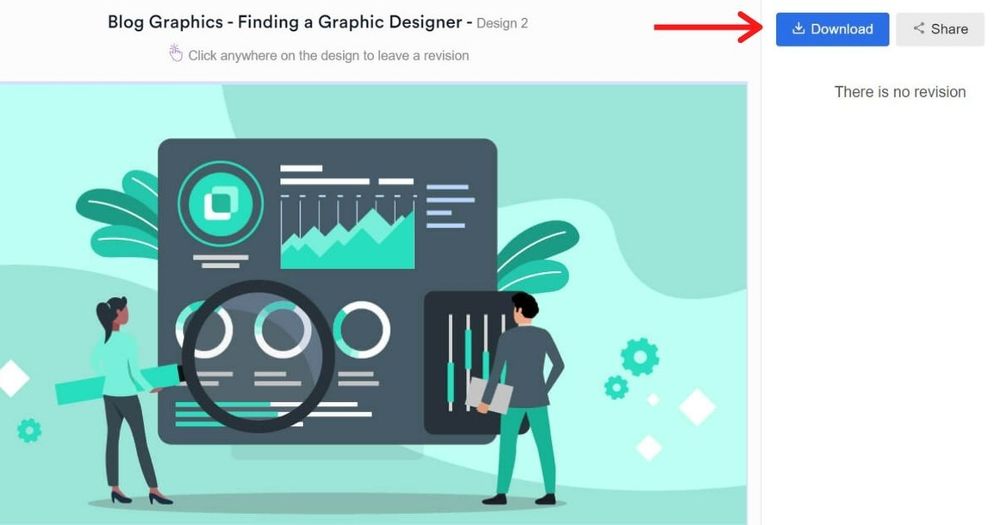 Once you're happy with the design, click the "Download" button, and it will automatically be saved to your computer.
When done, you can mark the project complete, and your designer will move on to the next project in the queue.
PRO TIP: We're on a constant quest to improve our services to our clients. Help our designers improve by giving an honest review of their service and output. Were you satisfied with how they communicated with you? Did you like the quality of their work? Your review will help us recognize the best-performing designers and encourage them to continue bettering their skills.
Final Thoughts
Creating a unique and consistent branding for your startup can help in sealing your corner in the digital selling space. A thoughtfully designed digital branding can make a good buying experience for your customers and lead you towards the road to success.
Amp up your digital branding game by signing up for a Penji subscription. Can't commit yet? No worries! You can try any of our packages risk-free for 15 days.