Marketers will whip up different ideas, plans, and strategies to make a brand or business stand out. Especially in the current digital landscape, where attention spans are shorter than ever. It's essential to innovate and create unique marketing ideas that will capture people's attention. And eventually, engage and convert them into customers. That's why you need to cut through the noise and learn how to make a marketing plan and yield great success.
Carry out your marketing plan without a hitch. Subscribe to an unlimited design service like Penji to produce your marketing collaterals. Rest assured that you'll have compelling and high-quality marketing materials. You can rely on Penji designers for any campaign or strategy. Explore what our designers have created for our clients.
For now, learn more about how to make an awesome marketing plan. Plus, get an exclusive step-by-step tutorial on how to use the Penji platform for your marketing design.
Basic Components of a Marketing Plan
You need to know how to make a marketing plan that encompasses all the details. It's so you can execute your marketing strategy properly. Most times, you have to include the following:
Market research
Situation analysis
Target market
Brand positioning
Strategy
Budget
Collateral
Measurement or review
Proposed timeline
Sometimes, you might have to modify your marketing plan. It might depend on the type of marketing approach you're applying to. For example, it might be content marketing. In this case, you might have to change some elements like collateral, for example. So, you would change it to topics or themes.
Here are some uncommon marketing plan tips (and examples!) that will inspire you on how to make a marketing plan and make you stand out!
Marketing Plans and Examples
Level up your marketing plan and reach your marketing goals by following these tips as brands have done.
1. Appoint Fans as Ambassadors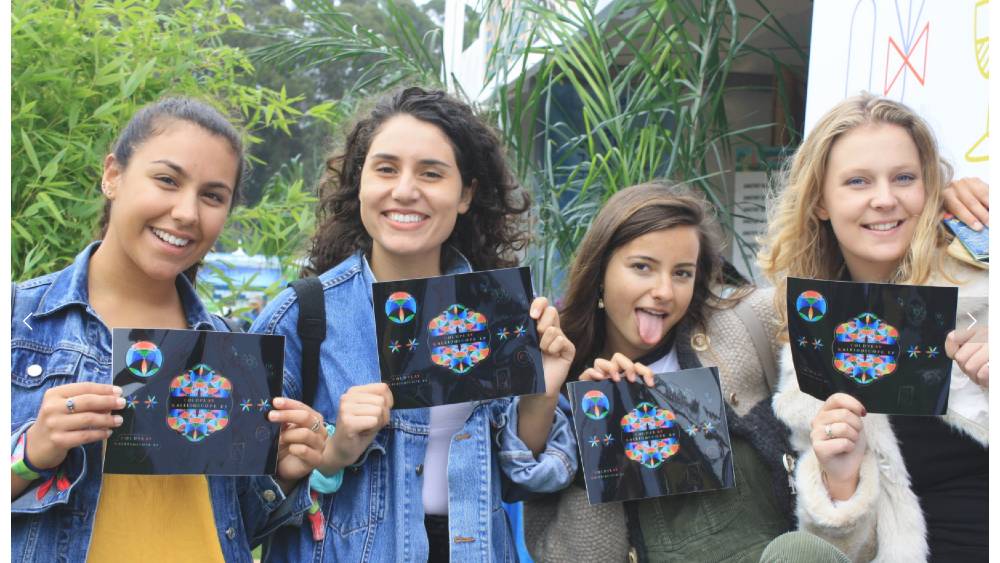 In most instances, you define a target market and promote it to them. After all, you want to get their attention and eventually help you accomplish your marketing objectives. But you could spin this and ask your target market or audience to do the work for you.
It's a common practice that whenever an artist or musical act releases their album or single, they would announce it. They would use social media, PR, or advertising, among many others. However, Atlantic Records went one step further to promote Coldplay's new EP.
They tapped The Syndicate to help produce the marketing campaign. To execute their marketing plan, they decided to use street marketing for three major music festivals. Then, they reached out to 50 fans, who became ambassadors. Not only that, but the ambassadors also distributed kaleidoscopes and stickers to festival attendees.
The turnout? They handed out 16,000 kaleidoscopes and 4,000 stickers. They also made an impression on over 925,000 attendees. Moreover, the EP became #2 on Billboard in 2017.
2. Create an App to Prove the Rivals Wrong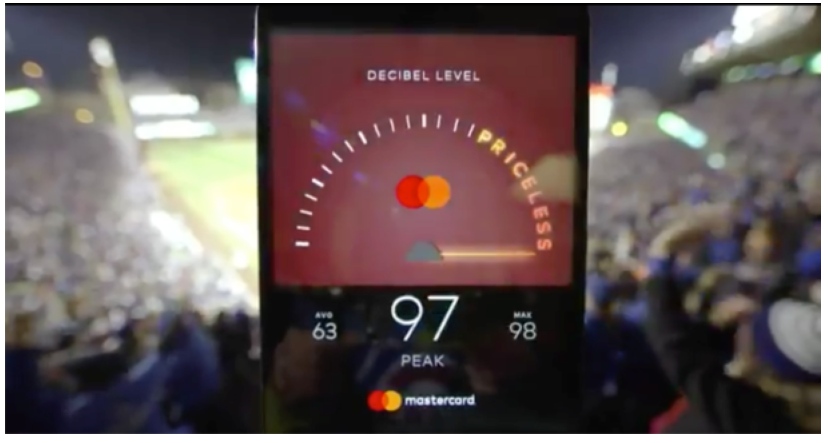 Some marketing campaigns would need microsites or apps to help generate leads or drive traffic to sites. However, instead of establishing common marketing objectives, Mastercard used the opportunity to help shoot down a claim by creating an app.
It was the 2016 World Series. After 100+ years, the Chicago Cubs finally made it to the finals. However, it seems that their rivals were convinced that their fans weren't passionate about cheering. Mastercard wanted to prove them wrong.
As part of its marketing strategy, the financial company developed an app. It's so they can prove how loud the Cubs' fans were when they screamed and cheered. They measured the decibels of the fans and placed them all around the stadium. Plus, when the Cubs won, they released a video that showed that Cubs fans are passionate enough to cheer on their favorite team.
The crowd went wild and helped make history for Mastercard. For one, the financial company attained 1.3 million impressions and 879k engagements across social media. The video they posted on social media accounts was the most retweeted and shared for nine hours.
3. Produce Materials for Future Moving or Storage Use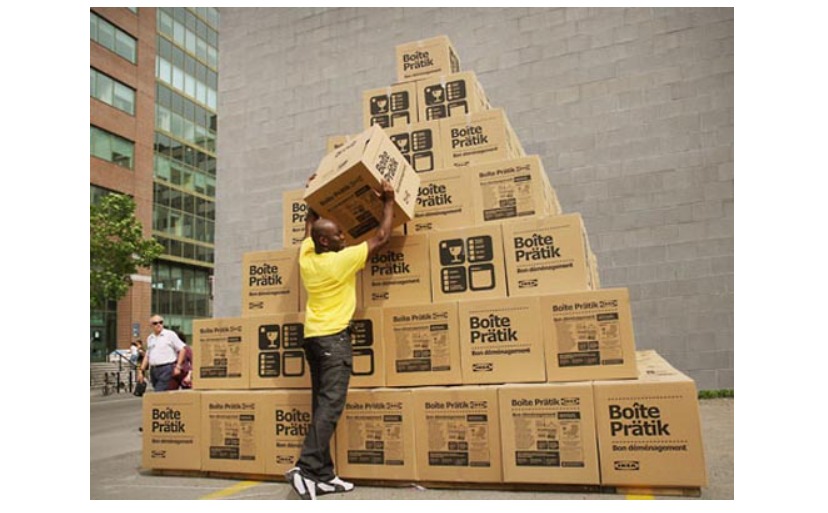 Marketing collaterals are a must for any marketing plan. The most obvious way of using collateral is to publish them or hand them out. Ikea took a different route as to how they used materials.
They thought ahead for passersby in Quebec to celebrate Moving Day. Take notes on how to make a marketing plan like Ikea. For reference, they used Ambient Marketing as their primary strategy.
They set-up moving boxes on the street for anyone passing by the city and near the store. They created a pyramid in one of their locations. Meanwhile, in another place, they hung moving boxes up on a wall. Aside from hanging up boxes or building a structure, they also provided checklists, tips, and offers to anyone who took boxes.
The marketing campaign was a success because it increased 14% foot traffic to the store. Plus, it helped generate a higher sales percentage from the previous year.
Want to get packaging design like the ones created by Ikea? Request those (and more!) by learning how the Penji platform works.
4. Double Your Success by Making a Follow-Up
Successful campaigns tend to be memorable and end up being a one-time thing. That wasn't the case for Old Spice. Seeing the "Smell Like a Man, Man" campaign's success, they decided to continue doing the campaign. But, for that case, they wanted to engage more customers. So, they launched the sequel campaign by allowing customers to ask questions to the recognizable Old Spice Guy.
In 48-hours, they received over 20,000 questions. They didn't back down on their promise, because they responded with 200 personalized videos. Old Spice Guy even answered questions from celebrities like Alyssa Milano and Ashton Kutcher.
You can watch the Smell Like a Man, Man sequel here.
5. Use Consumer Behavior to Craft a Strategy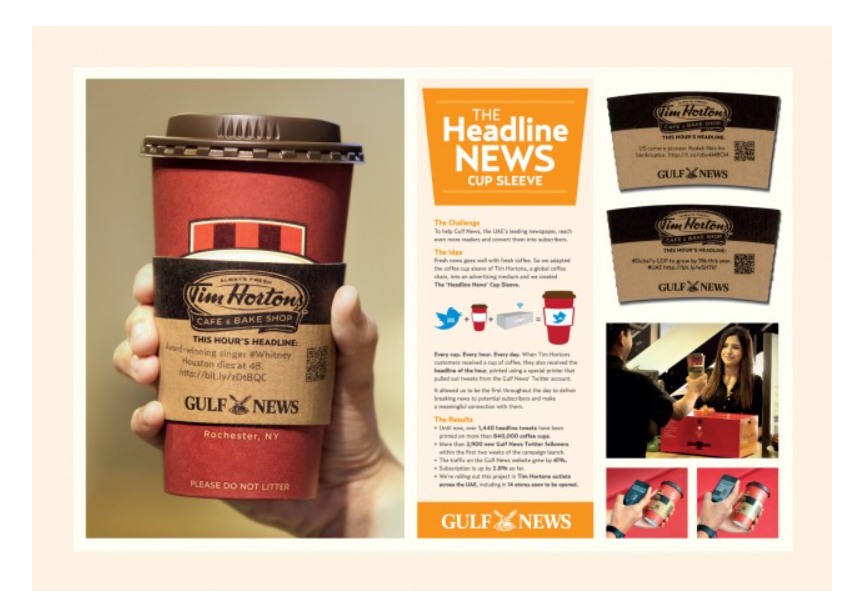 If you know how to make a marketing plan, you should remember that research is a crucial step. If conducted thoroughly, you could use the fact that many may overlook and use that as a marketing strategy. That's what Y&R Dubai did. They fixated on an idea that increased subscriptions.
They wanted to convert readers into subscribers for Gulf News. Plus, they also wanted to grow their Twitter following. The agency learned from research that people drink coffee while they read the news. So, they teamed up with Tim Hortons, one of the agency's clients, to make this happen. They printed the headlines on the cup sleeves. They had a link that coffee drinkers can access or scan a QR code on the cup sleeve too.
According to the agency, they printed more than 1400 headlines on cup sleeves placed on 840,000 cups of coffee. Not only that, but they also exceeded expectations by driving 41% of traffic to the site. Plus, conversions rose to 2.8%, surpassing their original goal of 1.5%.
6. Branch Out by Using an Unrelated Strategy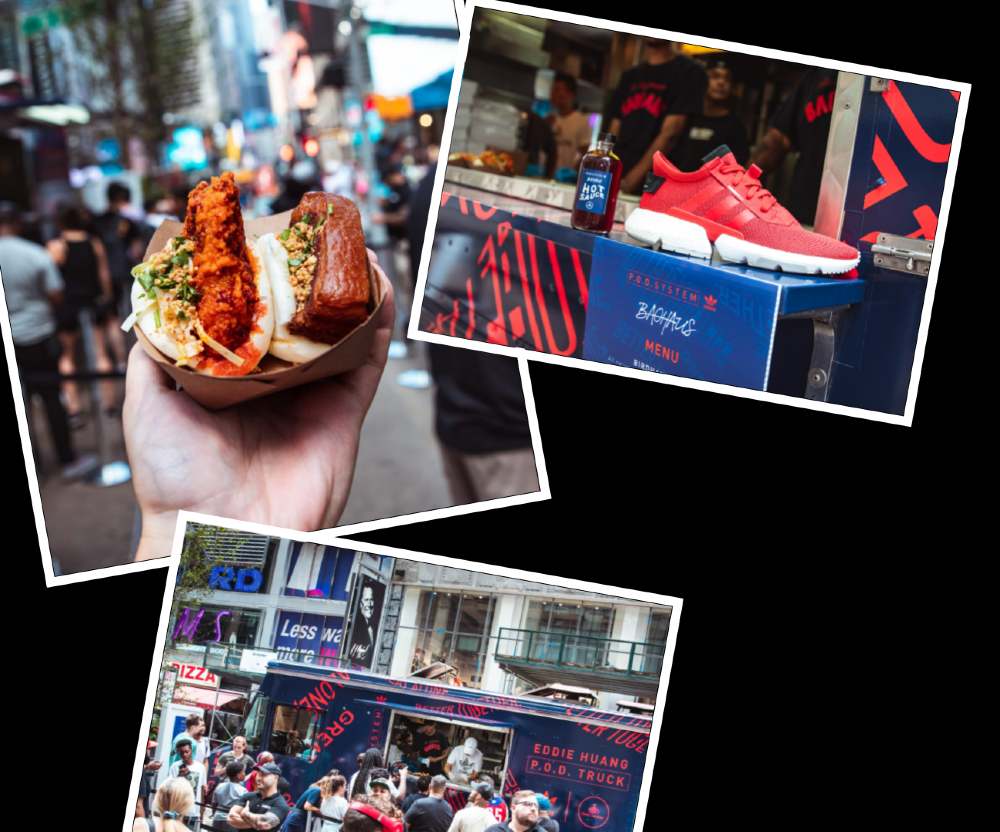 If you want to get your audience's attention, you need to think outside the box. Sure, tried, and tested techniques have yielded successes. That's a common practice on how to make a marketing plan to replicate results. However, you might have to go outside of your comfort zone and use other means to captivate your audience. That's what Adidas did to promote their new sneakers by using Food Truck Promotions.
They collaborated with Footlocker and eventually launched the Better Together Crew. For their Eddie Huang, chef and Baohaus founder served bao buns in the New York location. Fans not only got a taste of the delicious bao buns, but they could also purchase the Adidas P.O.D. while in the pop-up. The campaign was a success that it garnered 3,000 impressions, sold 500+ sneakers, and served 1,000 buns.
7. Change Positioning or Target Audience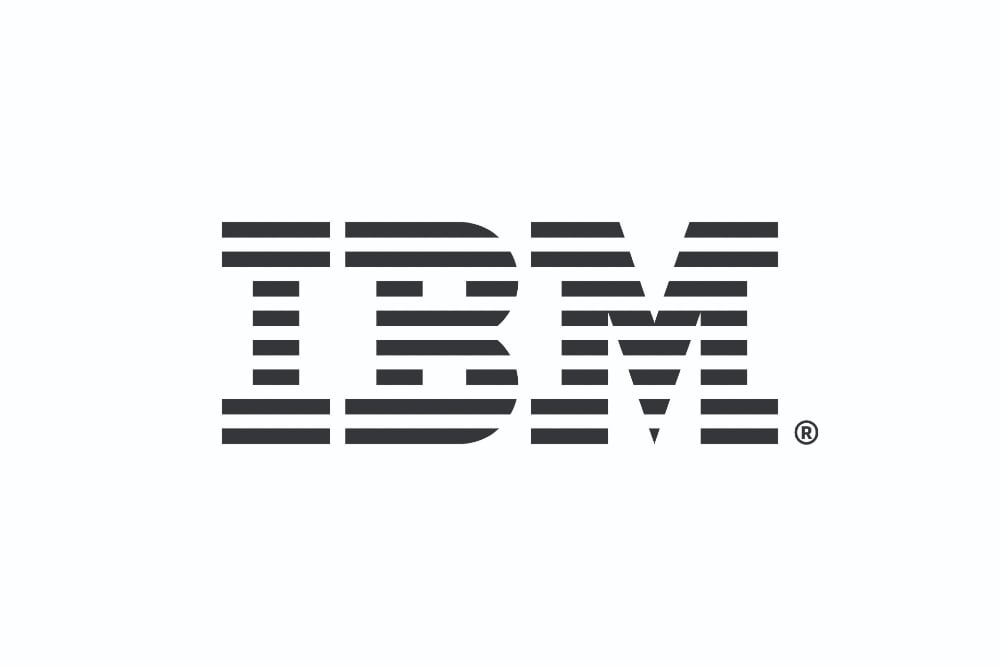 If your business or company wants to stay relevant, sometimes you have to change your target market or brand positioning. According to Jones Lane, IBM wanted to focus their rebrand to a younger market. Since they were going to launch a new mainframe, they used that opportunity to reposition to capture a younger market. This way, they become relevant to new audiences.
8. Produce Virtual Experiences to Increase Sign-Ups
Augmented or virtual reality have become trends in captivating more audiences. Zombie Uprising partnered with Scene 3D to create an online and virtual experience for one of their sites. While their main objective was to engage their audience, generating remarketing data and leads were also important factors.
The marketing campaign was a success because it reached more than 17,000 people. Plus, they also had 399 people explore the 3D tour, and 8% submitted their responses.
You can try out the virtual tour here.
9. Personalize a Classic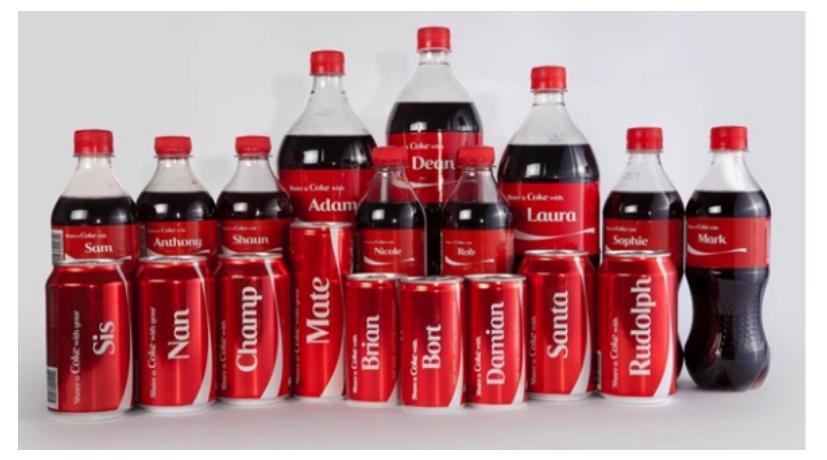 Coca-Cola's brand positioning relates to happiness. But they wanted to increase sales considering it was summer, and Coca-Cola is one of the largest market players during that season. Back in 2011, they launched one of the most famous campaigns in history. They initially launched it in Australia, where they personalized the famous red Coca-Cola cans by adding first names and monikers in the can. It was a massive success that further strengthened the relationship of the customers to the brand.
According to Marketing Mag, beverage consumption increased by 7% and earned more than 18 million impressions. Also, Coca-Cola had an 870% increase in site traffic, and more than 370,000 custom cans were printed in malls.
Now you know some tips on how to make a marketing plan that can accomplish goals, learn a step-by-step process in submitting a design project on Penji.
Requesting Marketing Designs on Penji
When you sign up for a Penji subscription, you can start requesting marketing designs. You'll have access to the Penji platform and create your first project. Here's a walkthrough on how you can request designs.
Step 1: Create a Project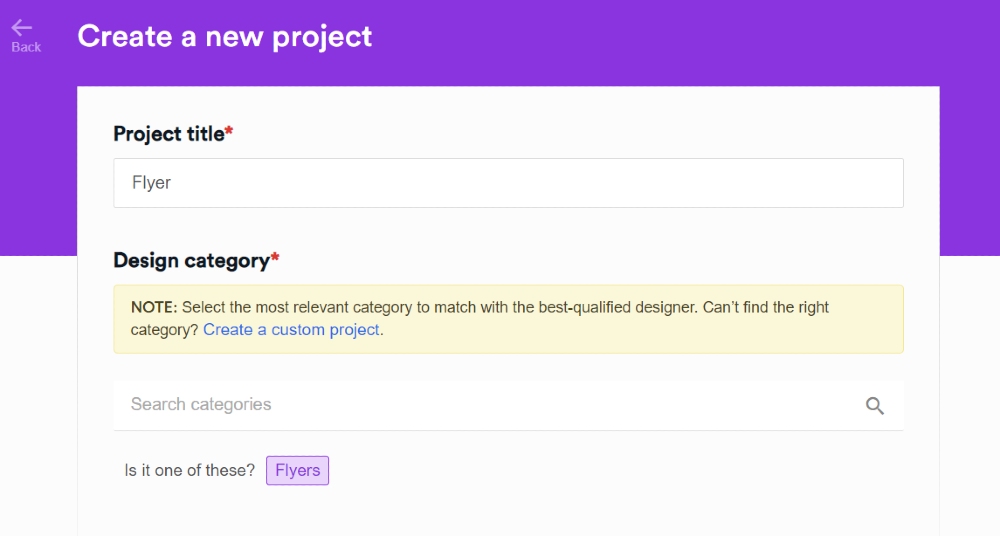 On the Penji platform, click on New Project. From there, you fill out a form and provide details of your project. Firstly, you need to type in the Project title and select the Design category. In this example, let's choose "Flyers."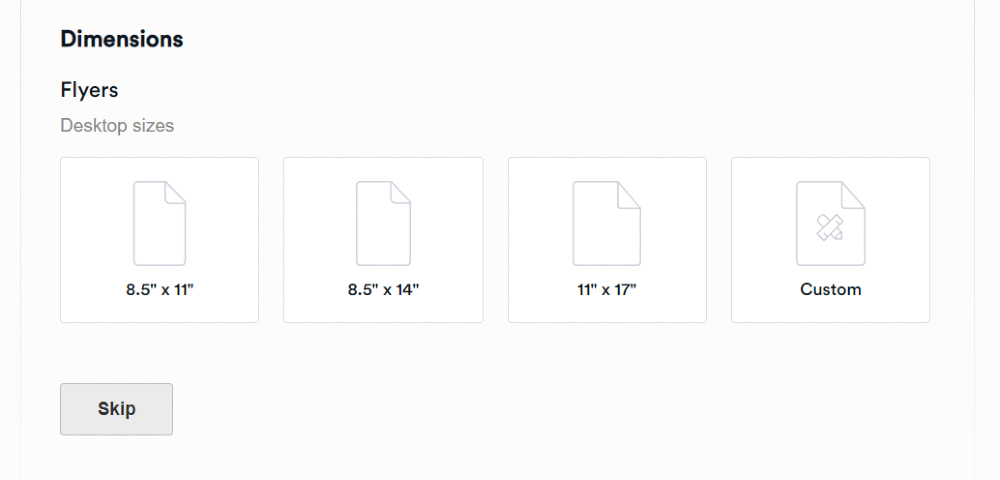 The Dimensions section will then pop-up, and you can select the size of the flyer. Choose any dimension OR click Skip. You can always indicate the size of the flyer on the Description.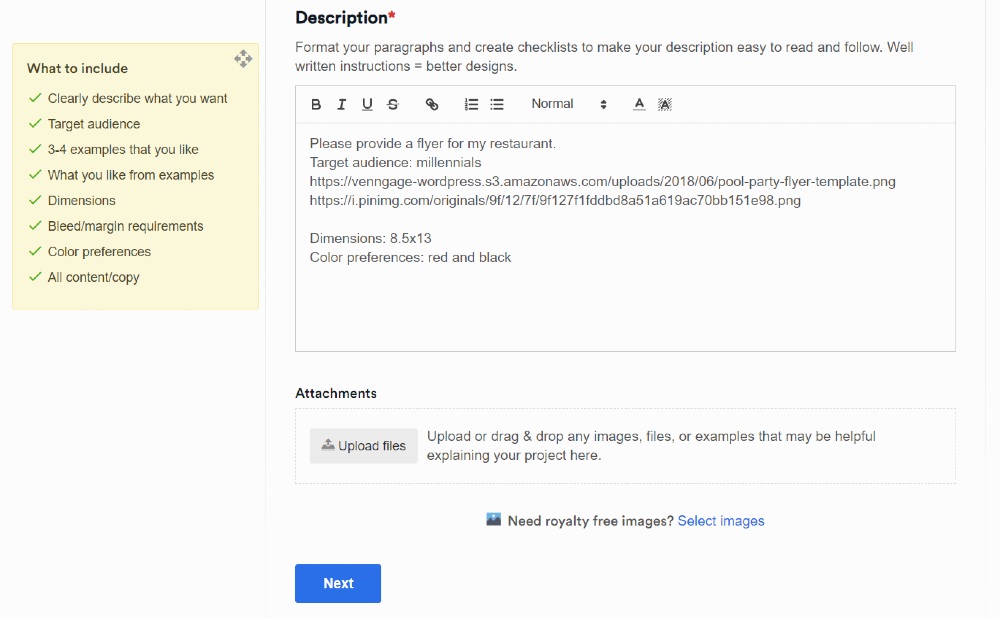 On the Description field, fill up the details of your project. We recommend that you follow the What to Include guide. This way, your designer can understand the specifics of your project and immediately work on it. You can include attachments, too, like examples, your logo, and other things for reference. You may even choose royalty-free images that you want to add on the flyer.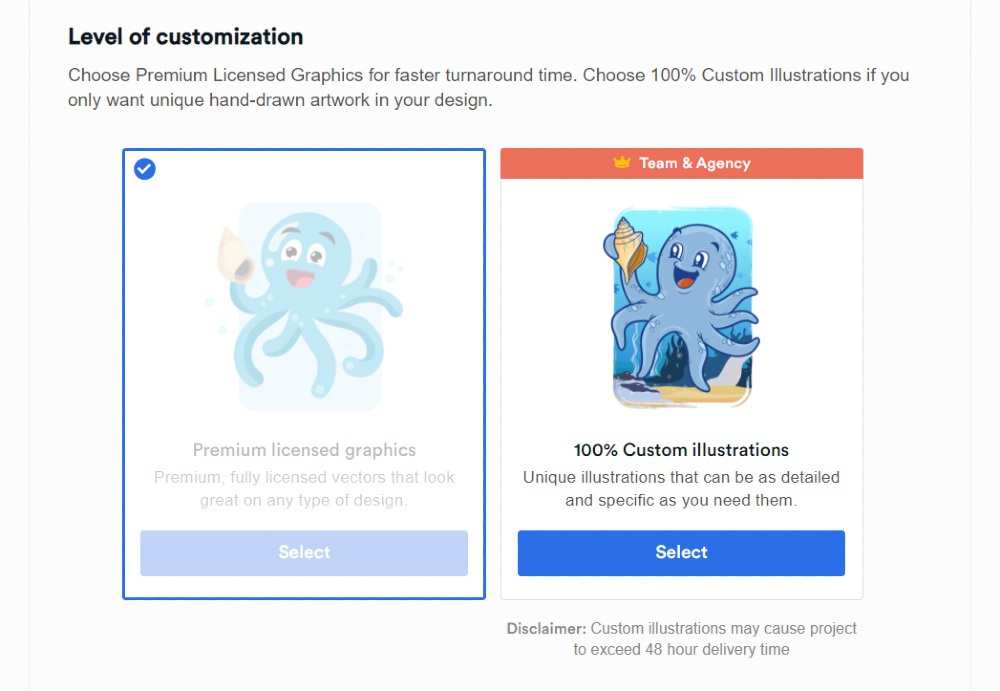 After that, please make sure to choose the Level of Customization, File deliverables, Associated brand before submitting your design project.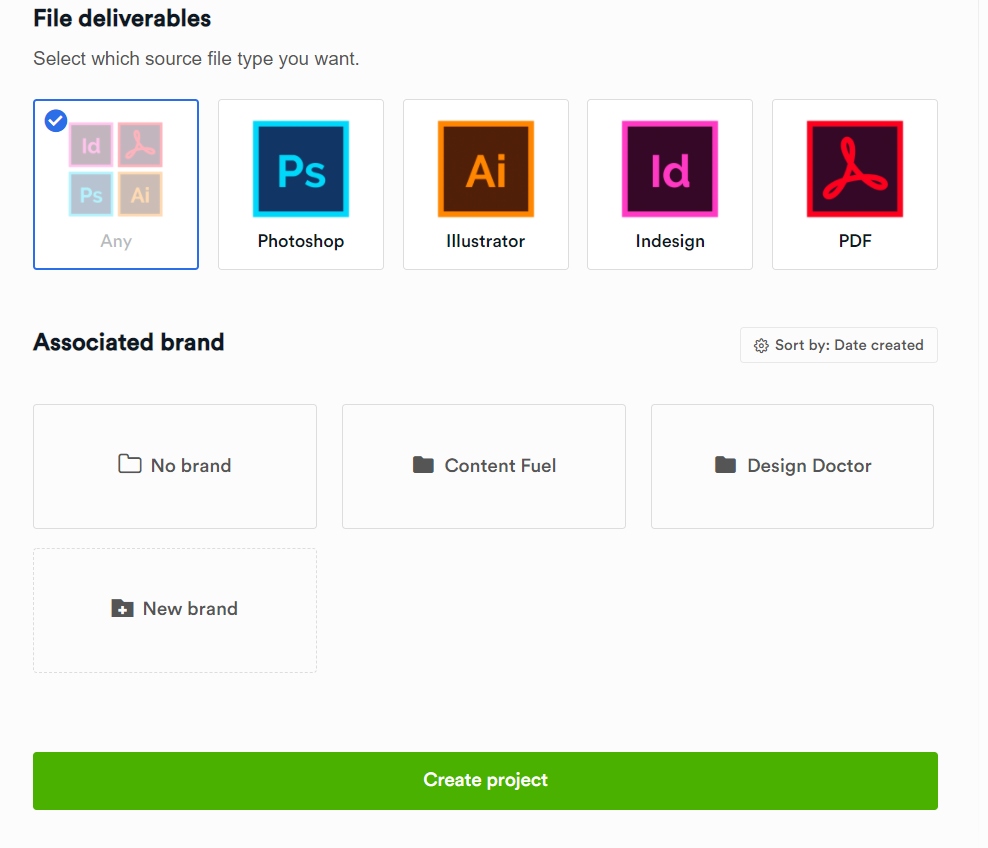 Once done, click Create Project, and you finally have an active project on the Penji platform!
And then, we'll assign a designer to your project, and they'll submit the first draft within 24 to 48 hours.
Step 2: Review the Design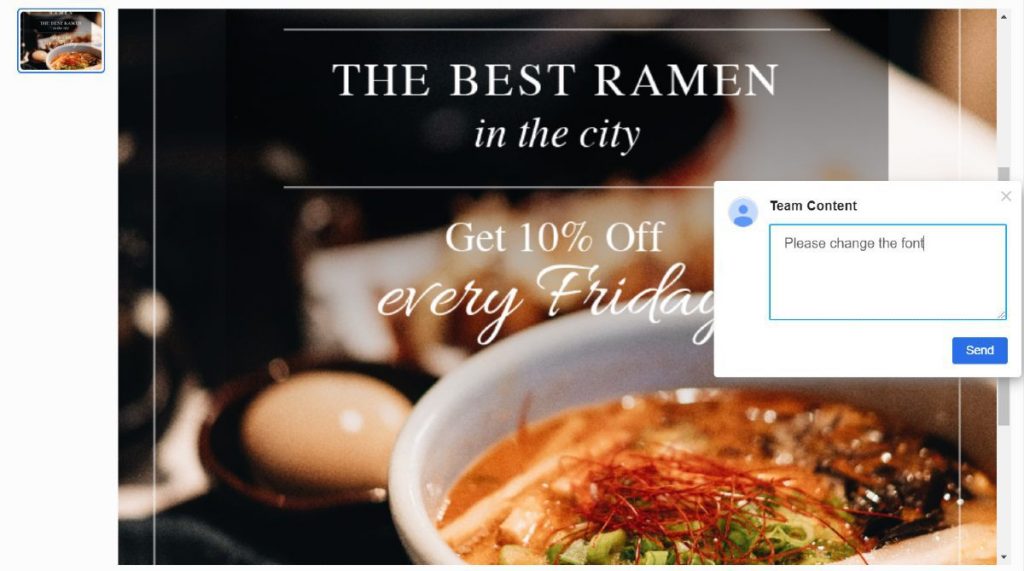 Sometimes, first drafts don't always work out as you have envisioned, and that's fine. Luckily, with Penji, you won't have to worry about revision limitations or paying for it. On any Penji plan, you have unlimited revisions. This means you can revise until you're satisfied.
Also, make sure to use our handy revision tool too! It will make it much easier for the designer to know how to improve your work. Plus, they can send over an improved version within 24 hours!
Step 3: Download the Design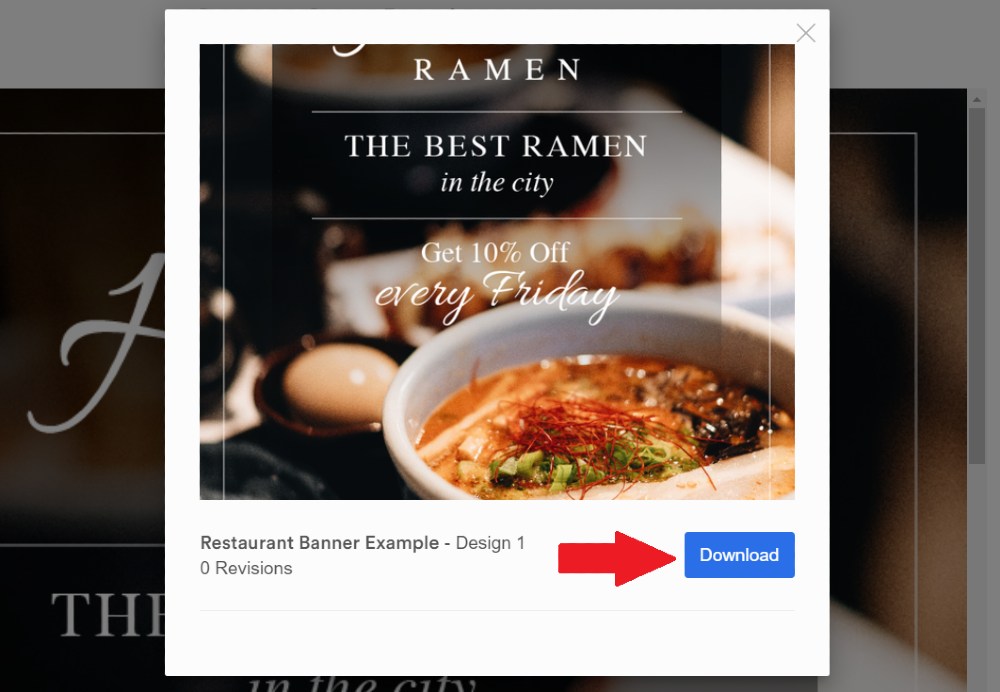 Loving the design you received? Well, the only thing left to do is download the design. All you have to do is the blue download button. From there, the file will be saved to your computer. That's it!
In the event you might need the design again, you can always go back to the platform and download the design. Penji stores the file in a cloud, so you won't have to worry about losing your files again.
Plus, make sure you click the Mark as Complete button so that you can line up more projects in the queue.
Wrap Up
Even if you know the basics of how to make a marketing plan, you need to modify or make some changes. That's how most brands captivate their audience. By doing this, it helps in generating buzz, increasing brand awareness, and boosting sales. Like the examples above, you might have to take some risks. And you'll need dependable reinforcements to help you achieve success.
Entrust your designs by subscribing to Penji. You can request social media posts, illustrations, website designs, and more! For only $499/mo, get access to all design categories. You won't have to subscribe to an extra plan. It's an all-inclusive and affordable plan. Sign up now and get started, risk-free for 15 days!