Most small businesses settle for generic packaging due to affordability. But ordinary packaging doesn't make your business stand out. Imagine covering your product in mundane packaging on a store's shelf side by side with other products in beautiful packaging? More often than not, customers would likely pick and scrutinize the first product that catches their attention. And this is why customized packaging for small businesses will make or break your sales.
Small businesses and giant corporations typically have this misconception that anything "customized" comes with a hefty price tag. And this is one of the primary reasons why small businesses neglect their product packaging. When you're working with a shoestring budget, some companies think that packaging doesn't contribute to the bottom line. And they couldn't be more wrong.
Packaging for small businesses creates an excellent first impression that will make users pick your products instead of your competitors'. And customization is key to unique and impeccable packaging that will lead to word-of-mouth. Whether you have a small brick-and-mortar shop or an eCommerce store, the packaging adds to the overall customer experience.
And small businesses don't realize they can get all the packaging designs they want at an affordable fixed rate. This is where a design service like Penji steps in. With Penji's on-demand business structure, small businesses can request as many graphic designs for their product packaging. Stick around as we show you how Penji's design process works through a step-by-step guide.
Meanwhile, let us tell you why customized packaging for small businesses is crucial. And check out some ideas to create the most stellar product packaging for your small business.
Your Packaging is Your Brand Ambassador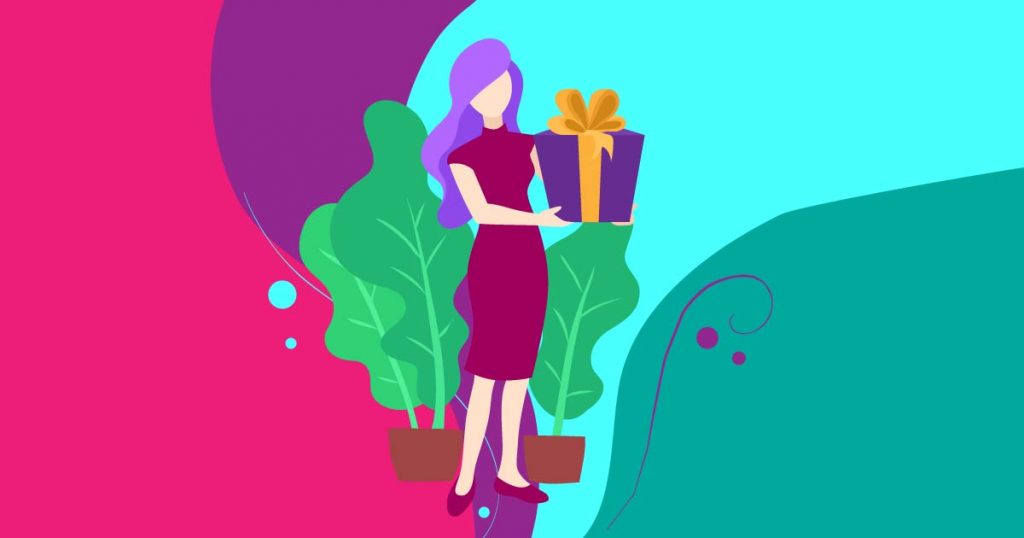 Every brand has a story, and this exciting story goes into the company's branding. In fact, brands try to shape up an exclusive branding for their target market to notice. And mind you, branding doesn't only comprise your logos, tagline, website, or marketing collaterals.
Branding extends beyond the advertising channels. It emanates mainly from your product and, most especially, your product packaging. Why? It's simple. The packaging is the first thing customers see.
When you want to position your brand in the market, you want to be the brand with a unique identity. And the first channel that expresses your brand identity is your packaging. It tells your brand story right off the bat.
Everything adds up to customer experience from the shape, size, material, function, copy, and especially the graphics. For small businesses with brick-and-mortar stores, other factors can impact customer experience.
The customer service, store atmosphere, music, store branding, cleanliness, and aroma can make a good first impression. For eCommerce stores they are deprived of these opportunities to wow customers during the first interaction. And this is the reason why custom packaging for small eCommerce stores is also imperative.
The moment customers touch and feel the packaging, it already instills either a positive or negative perception of the brand. And if small businesses go the extra mile to make their packaging extraordinary, this adds to loyalty and affinity. Overall, it boils down to customer experience.
It's All About the Experience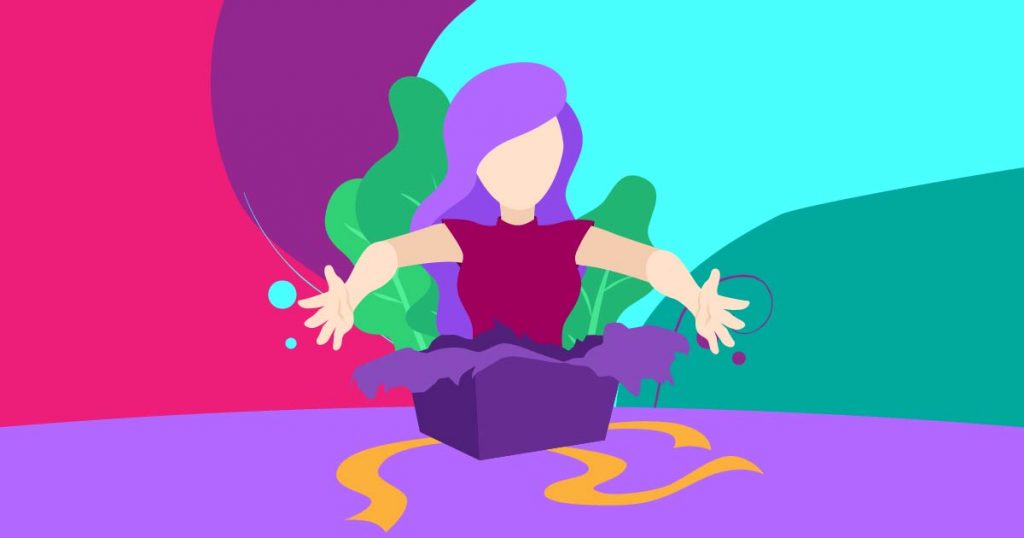 Product packaging for small businesses can garner attention through unboxing. According to Medium, there were three billion unboxing views on YouTube in 2017. A Google study also revealed that one in five consumers had seen an unboxing video. When your product packaging is visually different from the others, influencers and even individuals share their unboxing moment on YouTube or their social networks. And this is how you can cut through the noise online.
When you're giving your audience a relatively different experience through your packaging, you're adding more value to your overall brand and product. The packaging is not just a material that encompasses your product. But it's part of what the customer is paying for.
That being said, small businesses must strive to give a memorable customer experience through the packaging's first touch and feel.
A custom packaging that offers a new experience, such as how you open the box or the intricate graphics, can drive customer loyalty. Your competitors may have an exceptional product. But customers will always have something to say about the packaging because somehow it is connected to the product itself.
Plus, custom packaging presents your brand story creatively through packaging graphics and killer packaging designs. Steve Jobs had once said, "Packaging can be a theater, it can create a story."
Undeniably, custom packaging is a powerful advertising tool that lures customers and retains them as well. Take note of these six essential elements of excellent product packaging:
Unique form
Excellent function/convenience
Maximum protection
Originality
Recyclability
Killer graphics
7 Different Types of Packaging for Small Businesses
If you don't know how to make your small business packaging make consumers' heads turn, here are a few ideas:
1. Custom Insert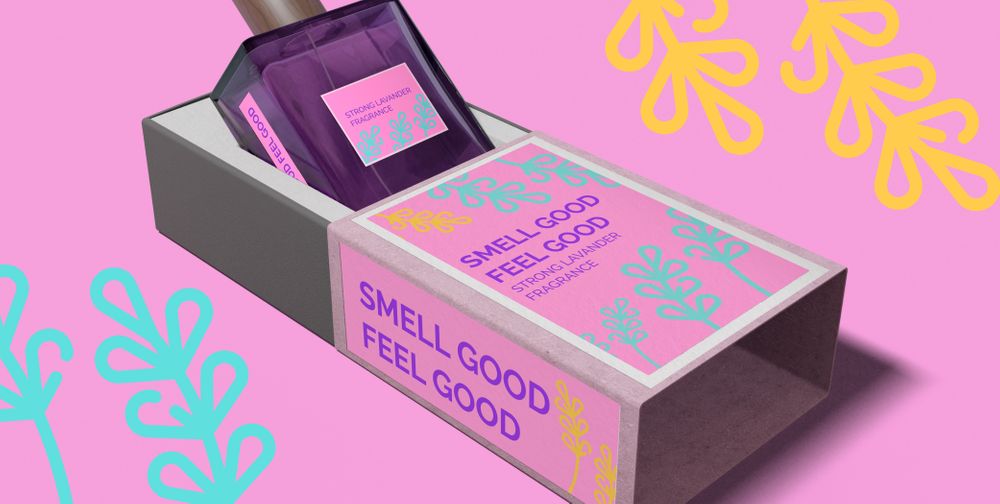 Custom inserts are excellent to protect gadgets or a bottle packaging. It comes in different sizes and shapes and can hold your product in place for optimum protection. Try to custom-design your custom inserts by printing attractive graphics or illustrations.
2. Corrugated Cardboard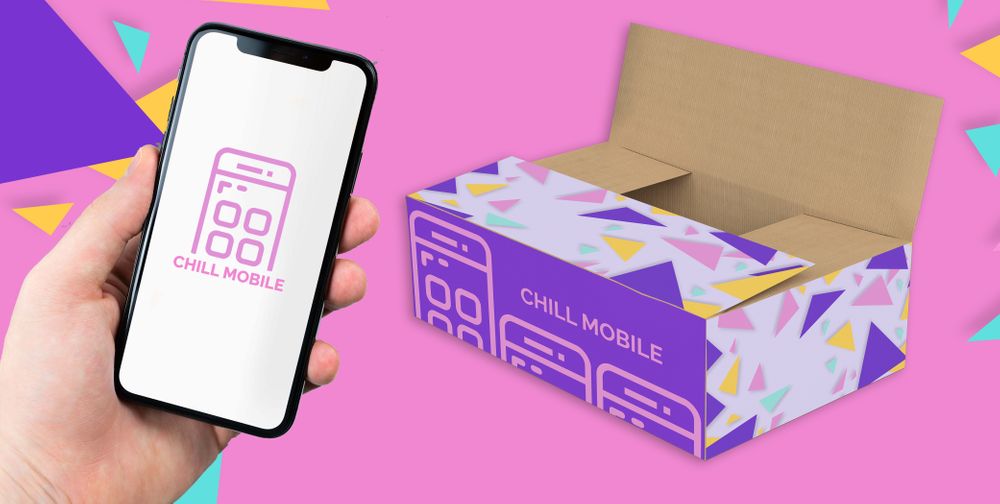 This type of packaging is a favorite among brands of any industry. It absorbs moisture and is a perfect material for providing "cushion" inside the packaging. Corrugated cardboard or otherwise known as "fluting" is a high-tech and affordable construction for product packaging. Last but not least, it's also very sustainable.
More and more brands are aiming for sustainability these days. And like-minded consumers are taking notice. Companies gain brand affinity if their values and principles align with those of their audiences.
3. Paper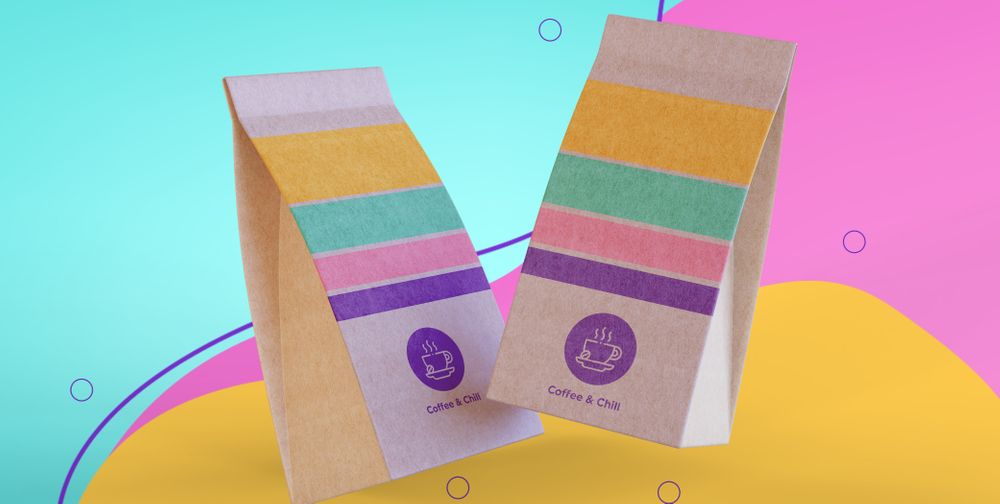 One of the cheapest packaging materials for small businesses, paper packaging is also a go-to choice for brands. This is due to its environment-friendly nature. Moreover, paper packaging can also be easily custom-designed.
4. Textured Coatings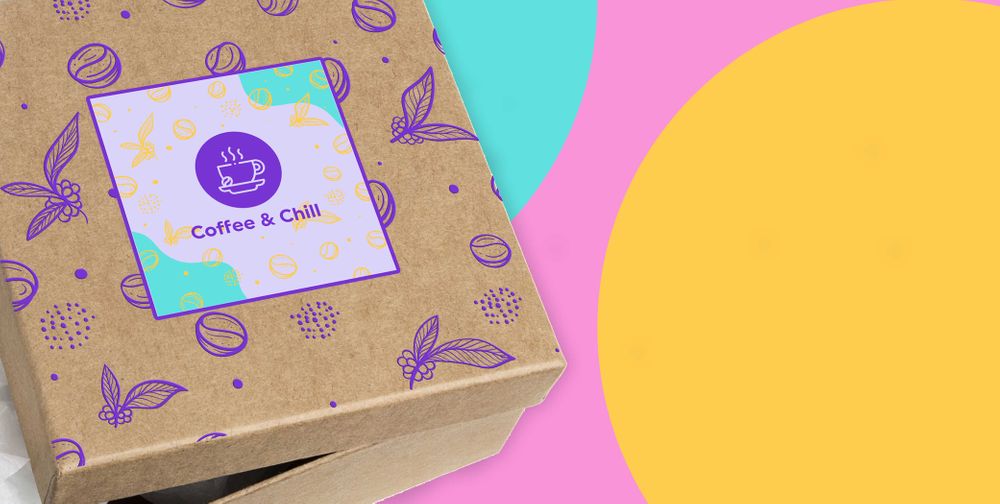 If you want to offer the customer a great first impression, make the first touch memorable through textured coatings with customized graphics. Here are some types of packaging coatings:
Gloss UV
Raised UV coatings
Pearlescent coating
Glitter coatings
Soft-touch
Varnishes
Metallic sheen
Metallic foil
Embossing and debossing
Holographic foil
Die-cutting
5. Transparent plastic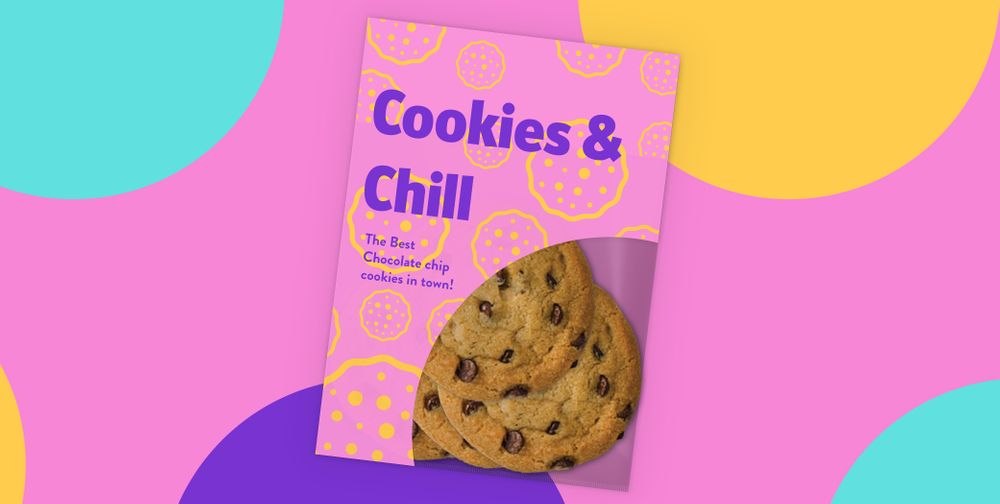 Custom packaging for small businesses need not be complicated or overly visual. Ingenuity is critical to stand out from a store shelf. And plastic is one of the most common packaging materials companies use. But instead of using bare, ordinary plastic, make it transparent and give them a snippet of your product. If you're selling perishable goods, showcase your product to entice consumers.
6. Multi-functional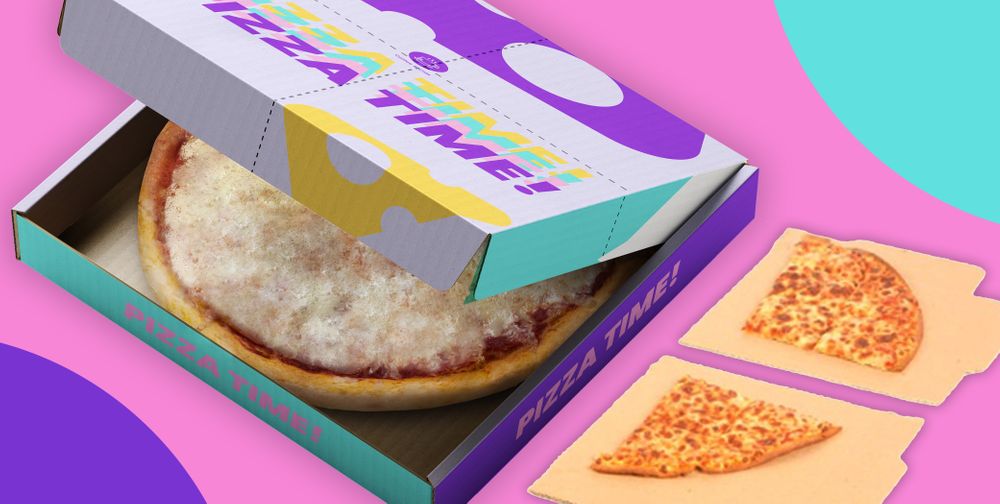 Convenience is another element that should go into your packaging design. Give your audience something valuable by making your packaging useful. Make your product packaging serve a double purpose.
For example, if you're selling pizza, you can create perforations at the bottom of the box to transform into four plates.
7. Glass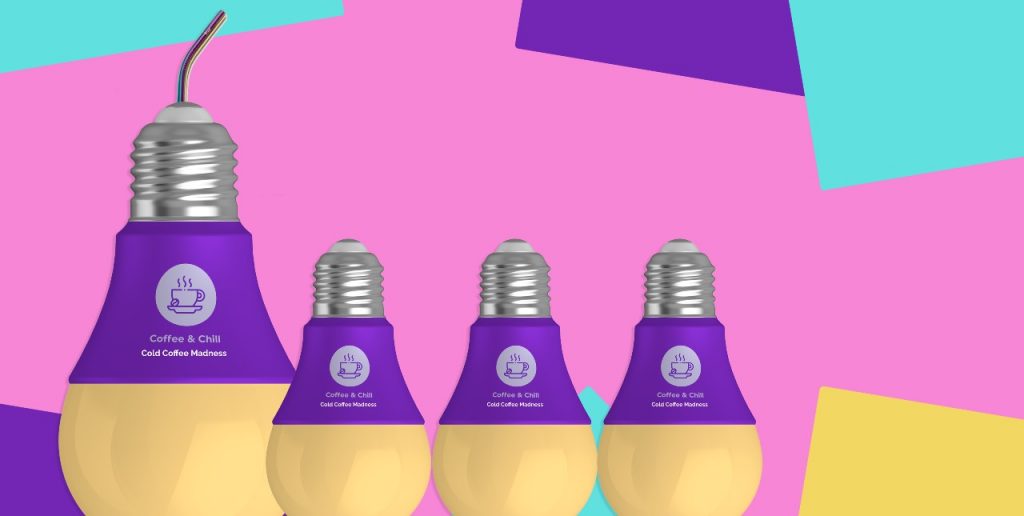 Glass is also another premium product packaging choice that can boost your small business. It's relatively different and can add value to the purchase as well due to its quality material. However, create a custom-shaped glass that is unique and noticeable.
For example, if you're in the beverage industry, you can use glass packaging with an unorthodox shape or form. Think test tubes, light bulbs, diamonds. Any shape that can attract your audience is one way to give your packaging an oomph.
Using Penji to Design Custom Packaging
Now that you have a couple of ideas on how to amp up your product packaging, it's time to learn why Penji is your best design partner.
Small businesses can request unlimited packaging designs for as low as $399 a month. Plus, Penji doesn't bind you with a contract, making it suitable for scalability. If small businesses experience slow seasons, then you can quickly unsubscribe to your Penji plan.
Last but not least is Penji's bespoke platform that makes the entire design process seamless. Here's how it works:
Create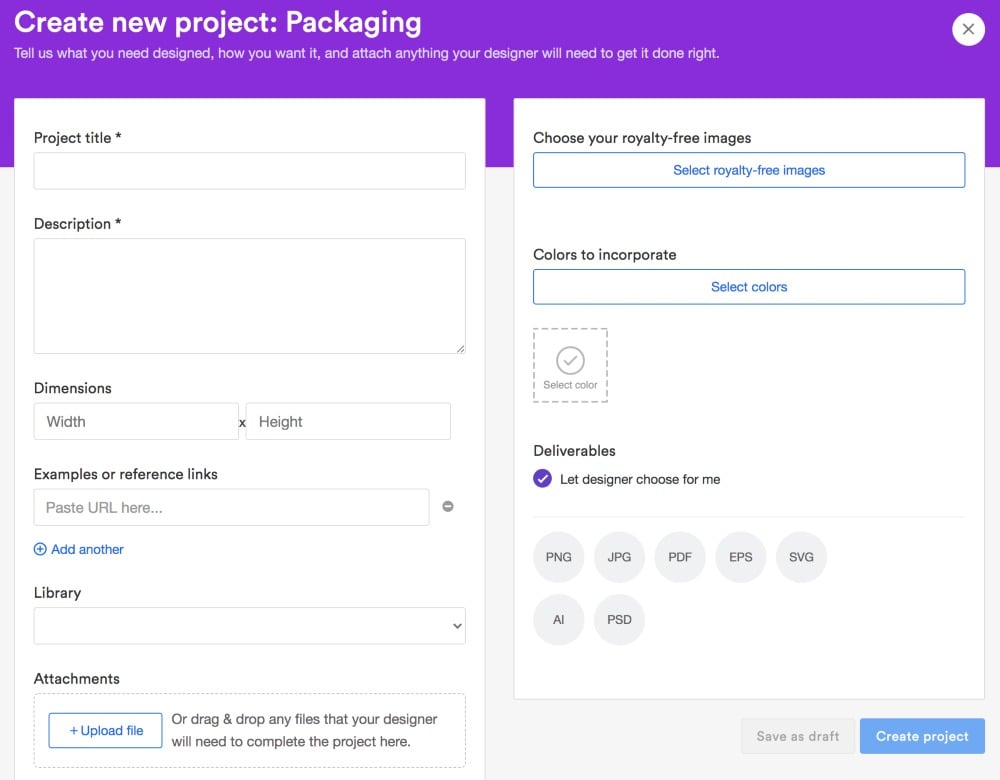 Create a new project from the Penji dashboard and choose the "Packaging" from the design categories list. Then fill in the form for the packaging design details. You may upload images or other links for inspiration. You will be immediately assigned to the best designer for the project.
Revise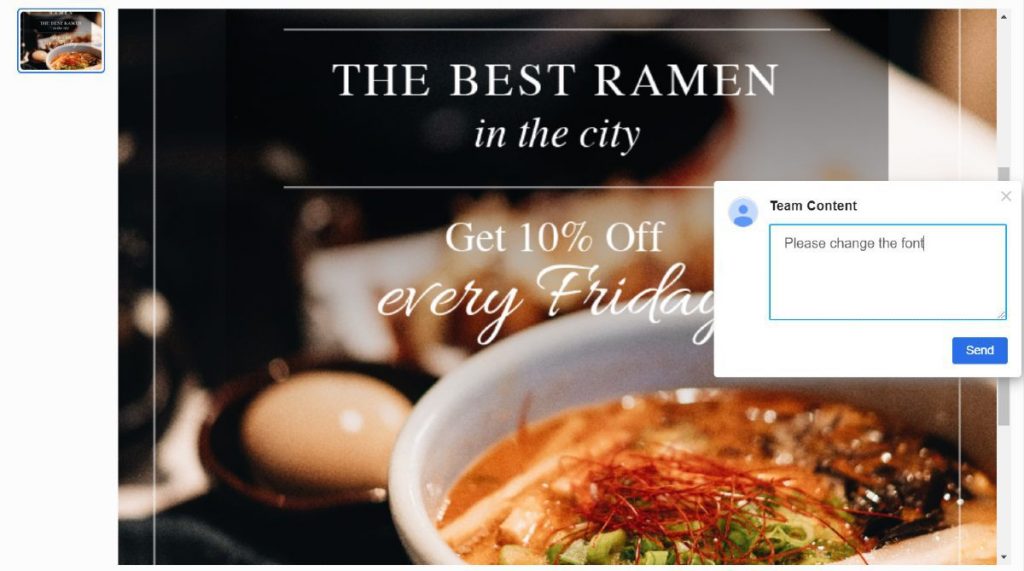 Expect the first draft after 24 hours. For intricate designs, it may take up to 48 hours. If you're not 100 percent satisfied with the design, you can ask for revisions by simply clicking the design and typing in the changes you want. Click "Submit" and wait for the revised design. Penji offers unlimited revisions for all plans, so don't hesitate to ask for revisions.
Download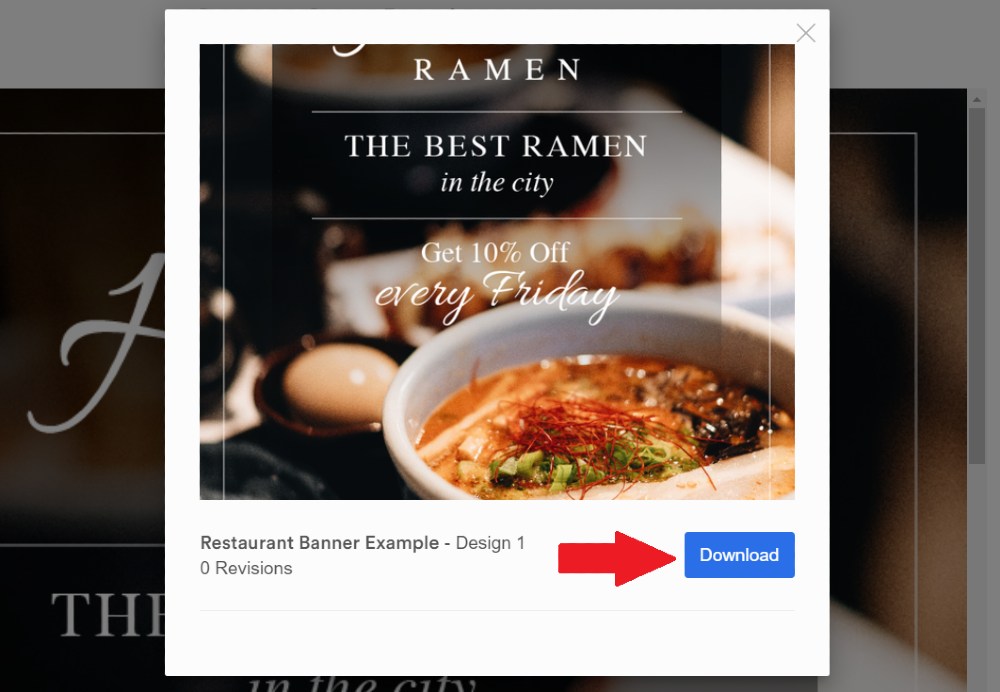 If you're happy with the design, download it from the same platform, and it will be automatically saved to your computer. You will own all rights and licenses for all designs created. Plus, it will be easy to track your previous projects as they will be stored in the system for 90 days, even if you unsubscribe the next month.
If you want to experience Penji's hassle-free process, we offer a 15-day money-back guarantee to let you try our service. Sign up here and submit your first packaging design request!