You don't need everything. Trust me, marketing materials can be a money pit if you're buying every form of it in existence.
In this list, we will go through several types of marketing materials. But, if you want to skip that, here is the simplified list on where you should actually spend your startup cash.
Logo
Website / App
Email templates
Packaging
Social media banners
There is one thing in common with those 5 items. They are immediately customer-facing, which means these items have the biggest impact on sales. Everything else is secondary. Those freebies at networking events? Don't even think about it.
If you want to explore other forms of marketing materials for your business, keep reading. If you need marketing materials designed for you, use code MM25 for 25% off your first month of Penji.
Create smart, effective campaigns efficiently

Meet your conversion goals using visuals that stand out

I need this!
Digital Marketing Materials
If you're not moving your marketing tactics digitally, you're missing out on huge revenue opportunities. And because we don't want that for you, here is a condensed list of digital marketing materials to consider.
1. Logos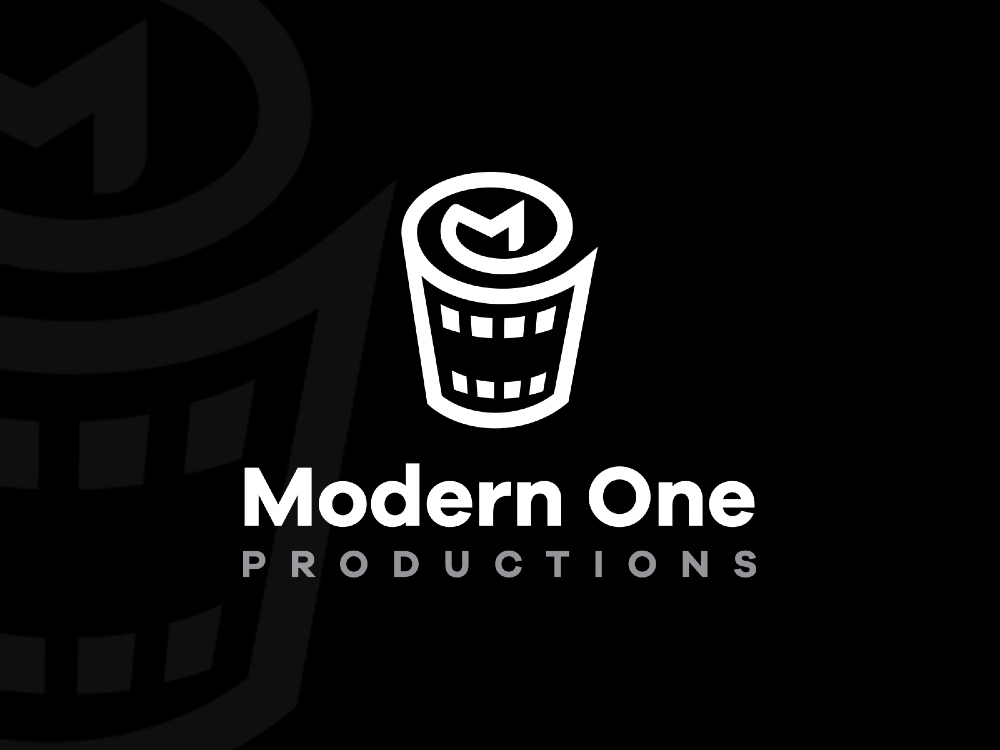 Why?: A business logo is the extension of your brand identity. Having professionals create your logos will come out more lucrative than designing them yourself. Unless you're a graphic designer, you probably shouldn't be designing logos at all.
2. Website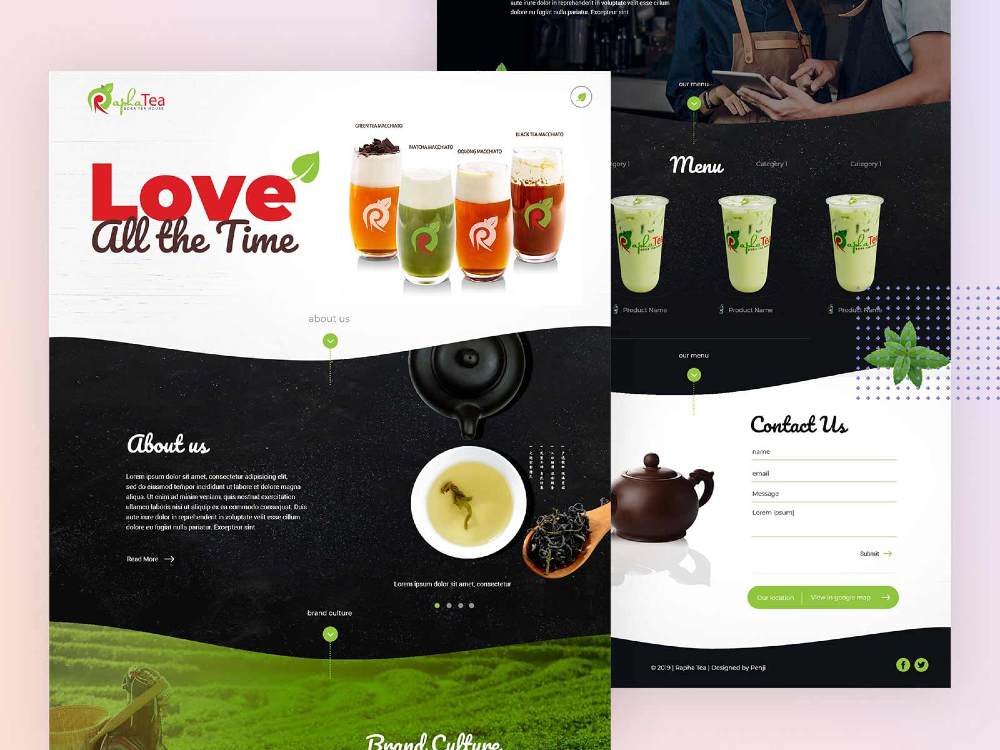 Why?: This is where your audience flock to when they want to know more about you…or make a purchase. When creating a website, make sure you provide customers with seamless browsing and shopping experience.
Include these details on your company website:
Brand guidelines (logos, business name, icons, mascots, color palettes, etc.)
"About Us" section
Contact information
Product images and descriptions
Product features and benefits
FAQs
Social icons
Social proof
3. Apps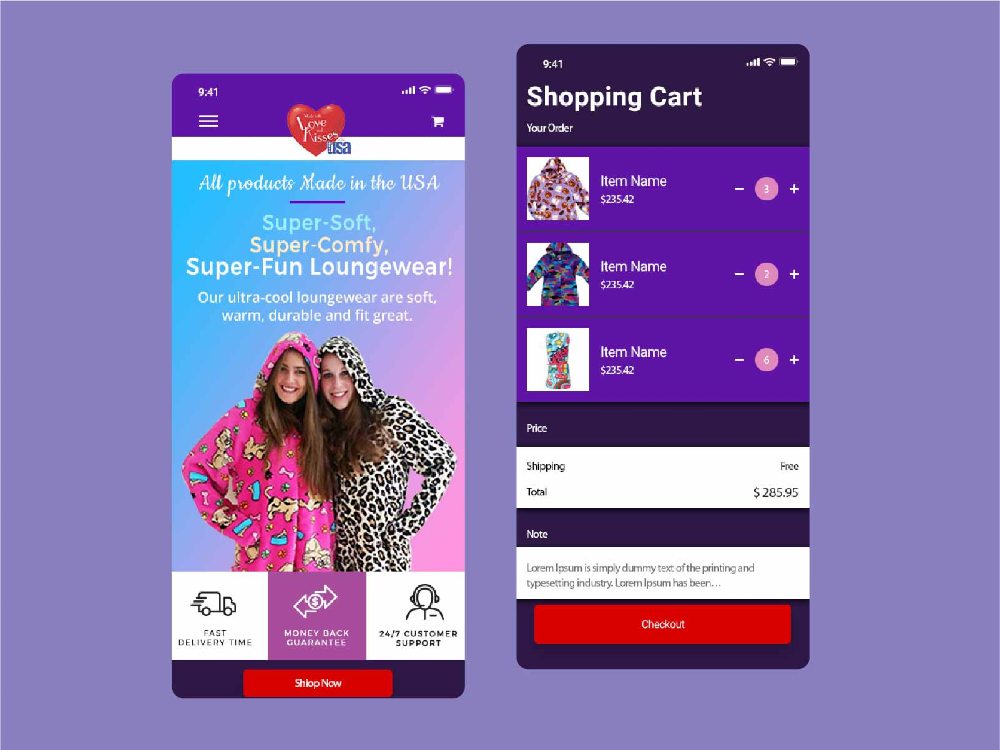 Why?: Mobile apps enable customers to access your brand details at their fingertips. Does everyone need an app? Definitely not. If you're looking into having one designed and built, make sure it is absolutely needed before making the investment.
4. Social media assets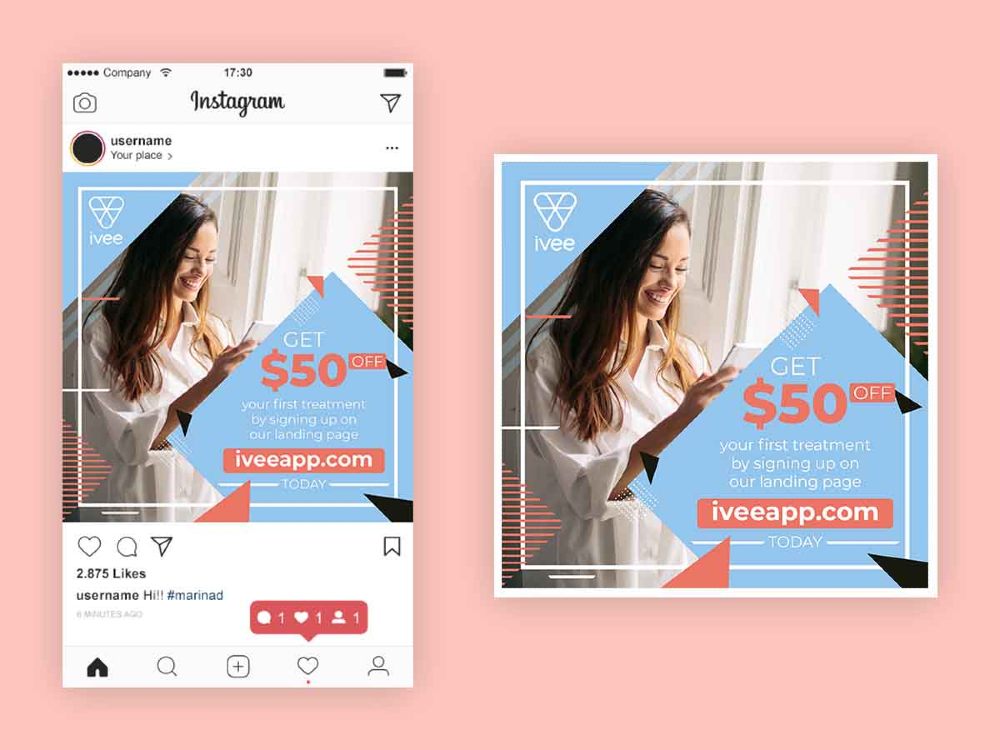 Why?: Social media allows you to establish a connection with your audience no matter where they are. This can include LinkedIn profiles, Facebook business pages, Instagram accounts, YouTube channels, TikTok, and more. If you haven't claimed your brand name on social media yet, do it now. Then, get your social media designs created.
5. Newsletters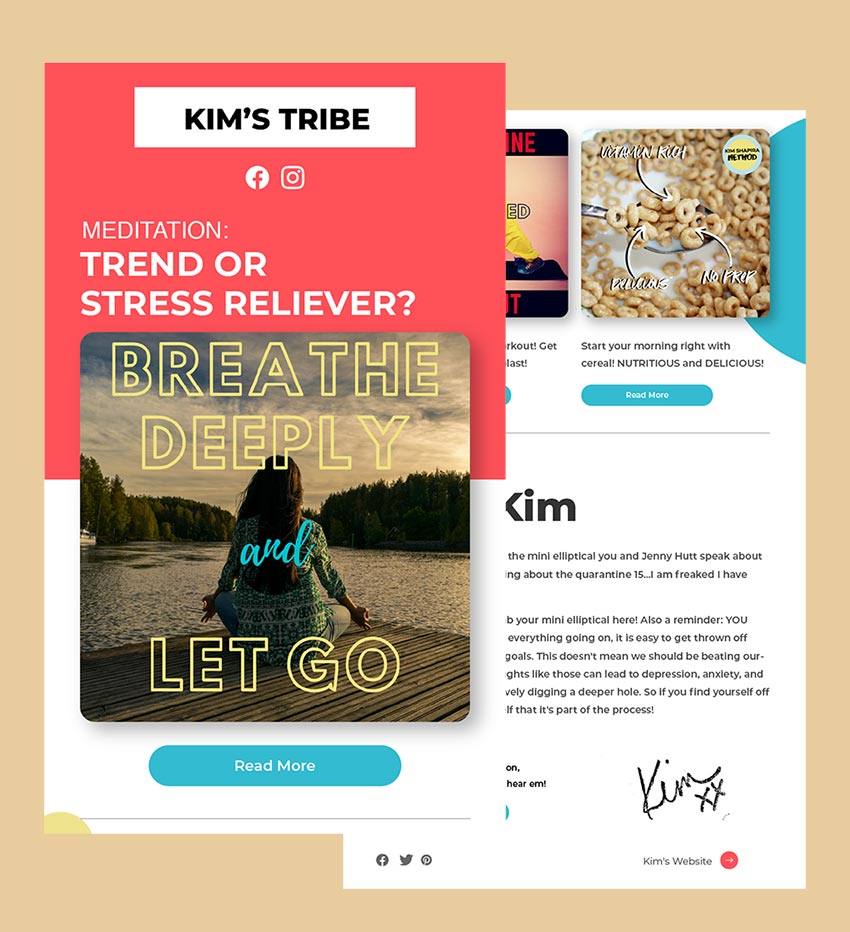 Why?: One of the most effective forms of sales is email. Do NOT skimp on your email strategy. It needs strategic designs and planning to urge recipients to click and purchase. Whether you're boosting brand awareness, launching products, or offering discounts, email newsletters can be highly effective when done right.
6. Landing pages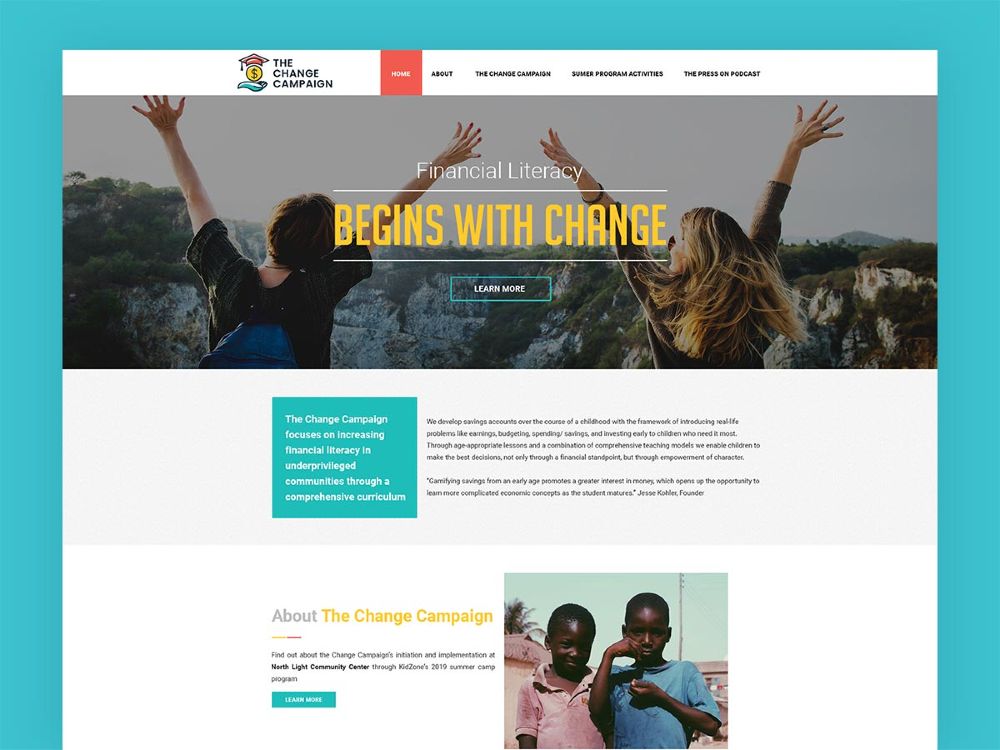 Why?: A landing page's primary goal is to convert. Compared to a homepage, a landing page has fewer distractions, compelling copy, and calls to action. So, if you're targeting a specific customer, this is a must-have.
7. Infographics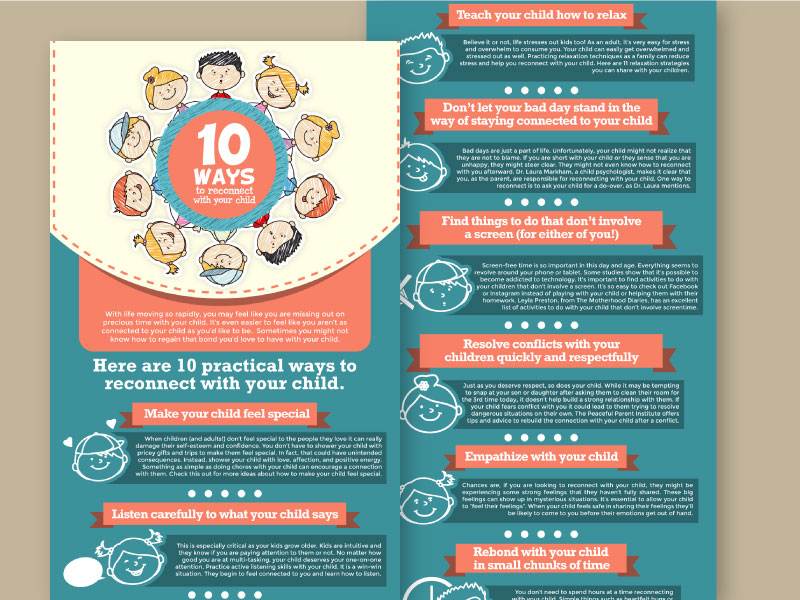 Why?: Infographics are shareable pieces of content that present information in a visually creative way. They have the power to generate thousands of shares, which means your brand will be at the forefront of their platforms. Check out this Copyblogger infographic that garnered over 260,000 shares!
Top Print Marketing Materials to Capture Offline Audiences
Traditional print advertising materials are still effective today. This is where your marketing materials can have a broader reach. Plus, when delving into print advertising, you're tapping into prospects who aren't active online. Last but not last, being exposed to billboards, posters, or print newsletters is more tangible. Most of these prospects are already out and are one step to visiting your nearby store.
Here are your print marketing must-haves:
1. Business cards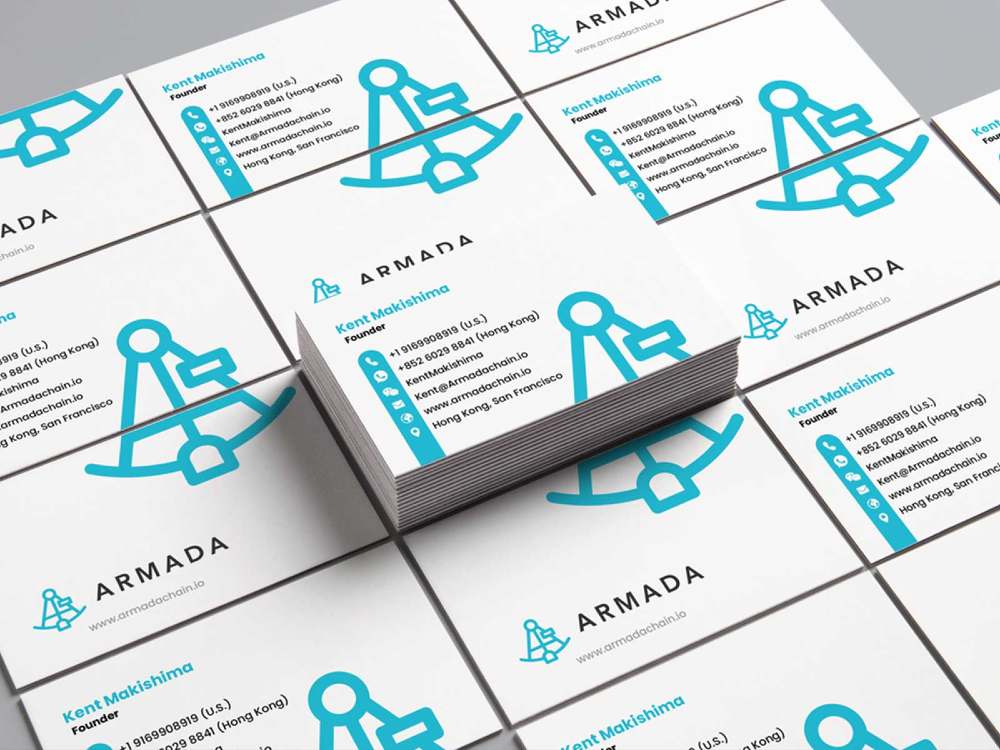 Business cards are a convenient way to give out your business information. Of course, giving someone your email is commonplace these days. However, understand that business cards can provide lifetime marketing mileage as they flaunt your logo and branding.
2. Brochures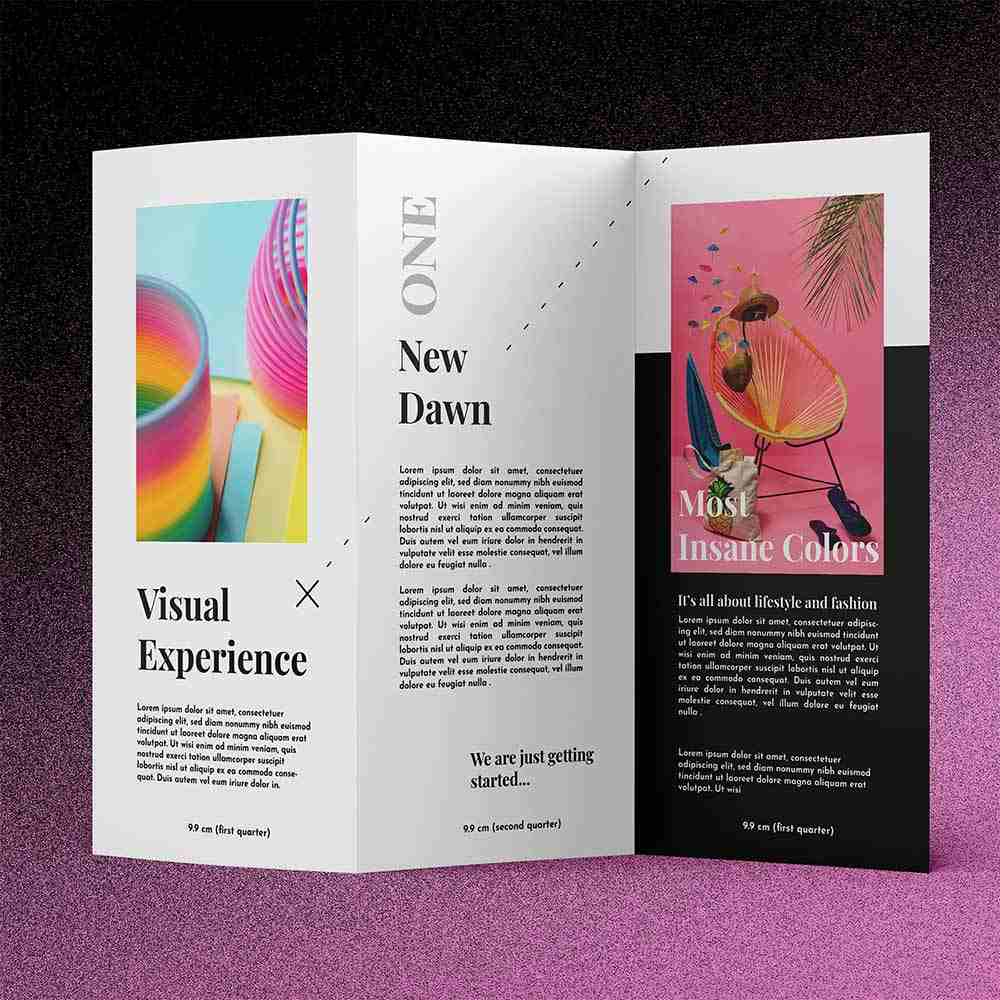 Brochures can carry sufficient information about your company because they're bigger. Yet, brochures are still handy to distribute to prospects. Your brochures can act as a printed extension of your website. Make all information and images count.
3. Flyers and posters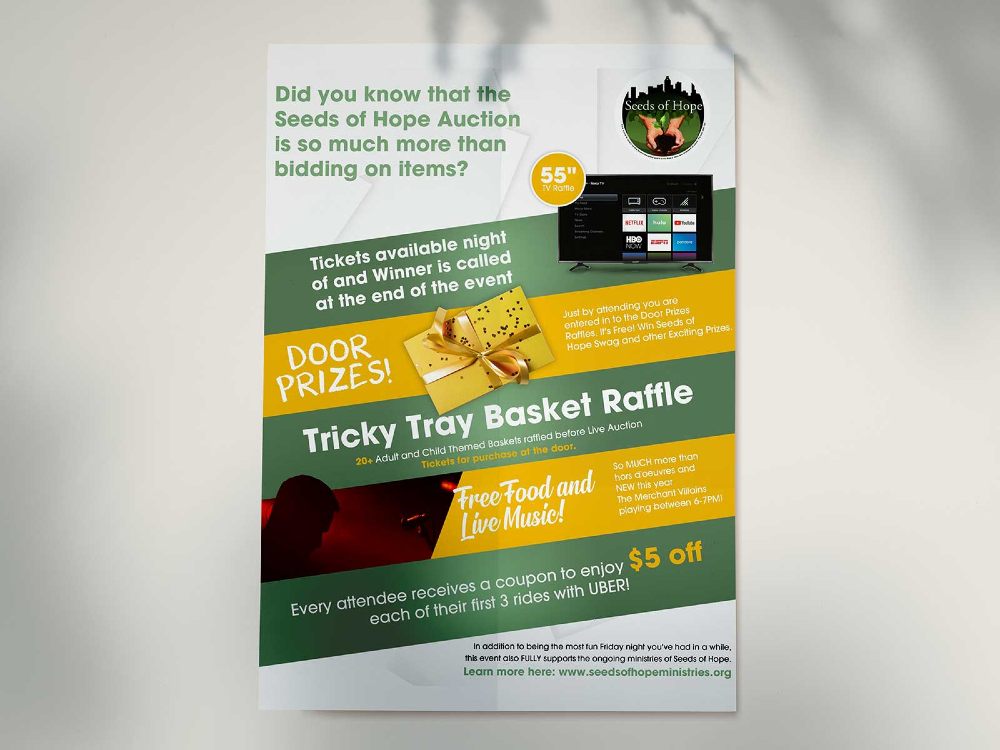 Flyers and posters capture your offline audiences. Plus, they are cost-efficient and convenient. As long as they have stellar graphics, you can make heads turn with posters in high foot traffic areas. In terms of flyers, design them with your audience in mind. Create a visual hierarchy to emphasize the essential information down to the least important details.
4. Signages, flags, and banners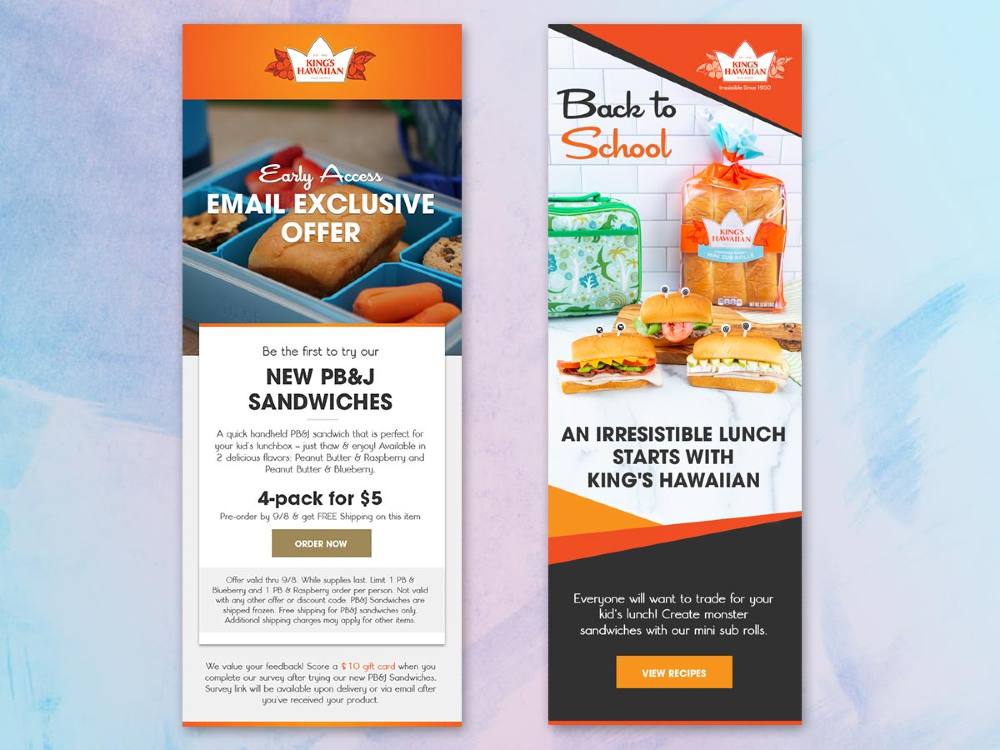 If you're continually joining trade shows or organizing company events, portable signages, flags, and banners are worthy investments. You can use them in event booths, pop-up stalls, or in the office.
5. Print newsletters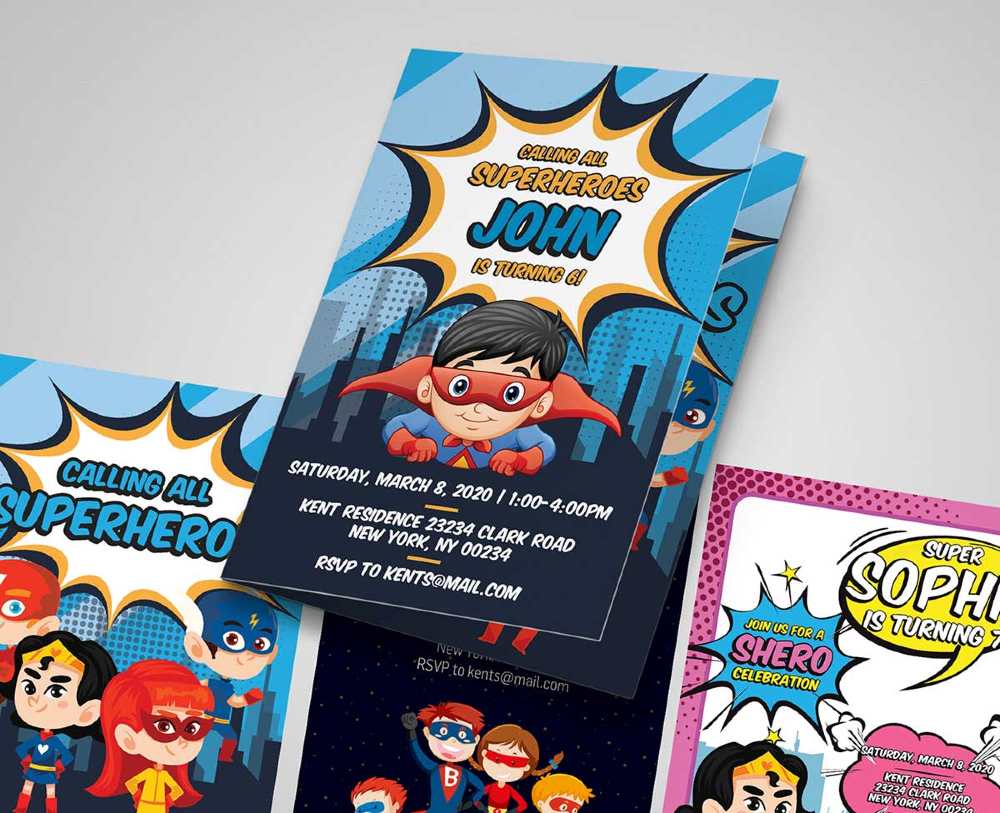 Compared to its digital counterpart, recipients are likely to read print newsletters because they're tangible. Plus, there is no option to "delete" them with one click. Customers, by nature, will scrutinize and open the print newsletters more than email newsletters. This is because direct mail doesn't imply a spammy approach.
6. Catalogs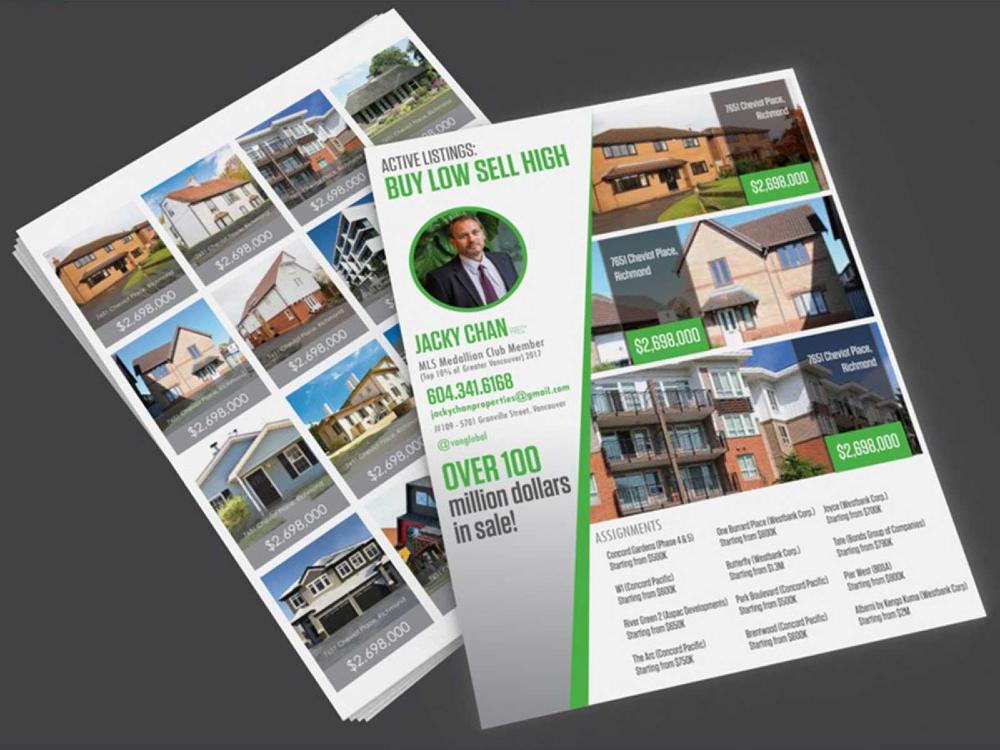 Catalogs are another handy and cost-effective print marketing material. They're very easy to design because of the ample space. Yet, they're not as bulky as the old types of catalogs. Catalogs usually contain information about the products, including descriptions, images, prices, and more. It can also be an inventory of the store, having a list of all products available.
7. Packaging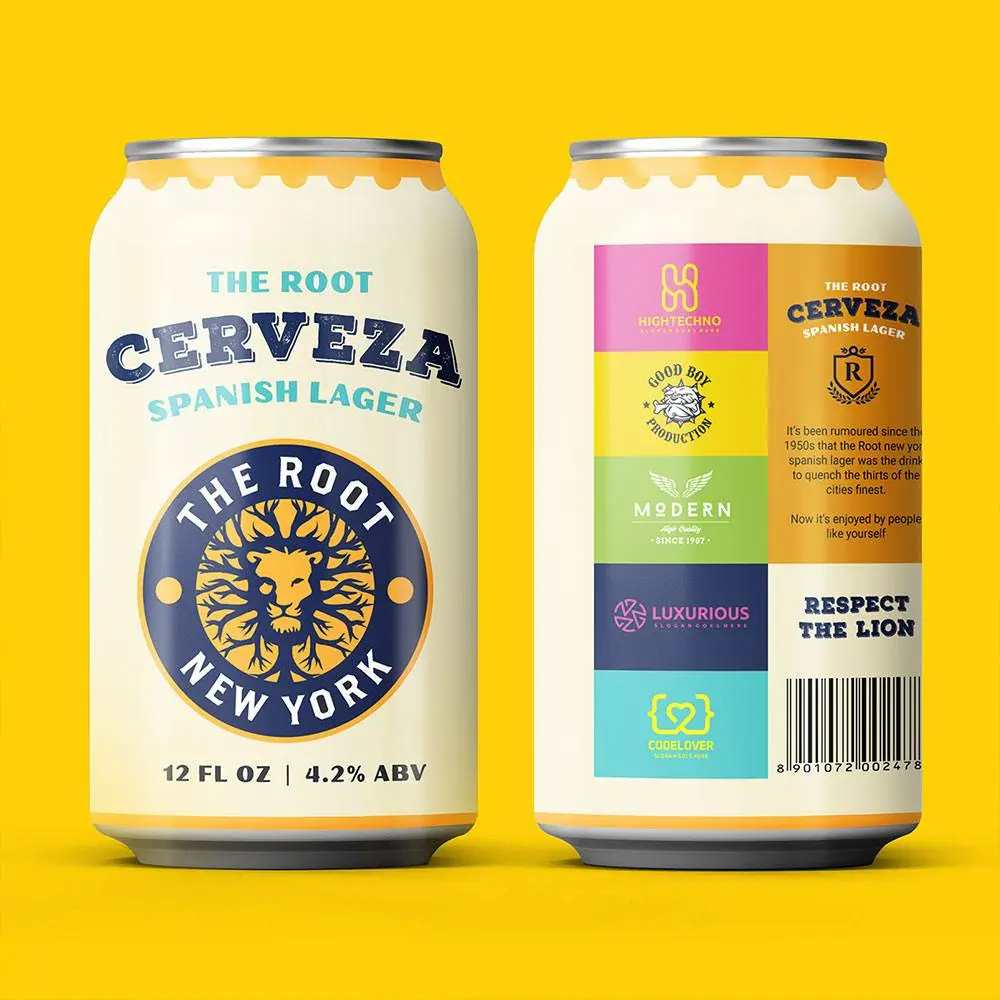 Product packaging shouldn't only be visually appealing. It should be reliable, functional, and in some cases, environmentally friendly. Excellent packaging reflects your brand reputation and is one way to stand out from your competitors.
8. Outdoor marketing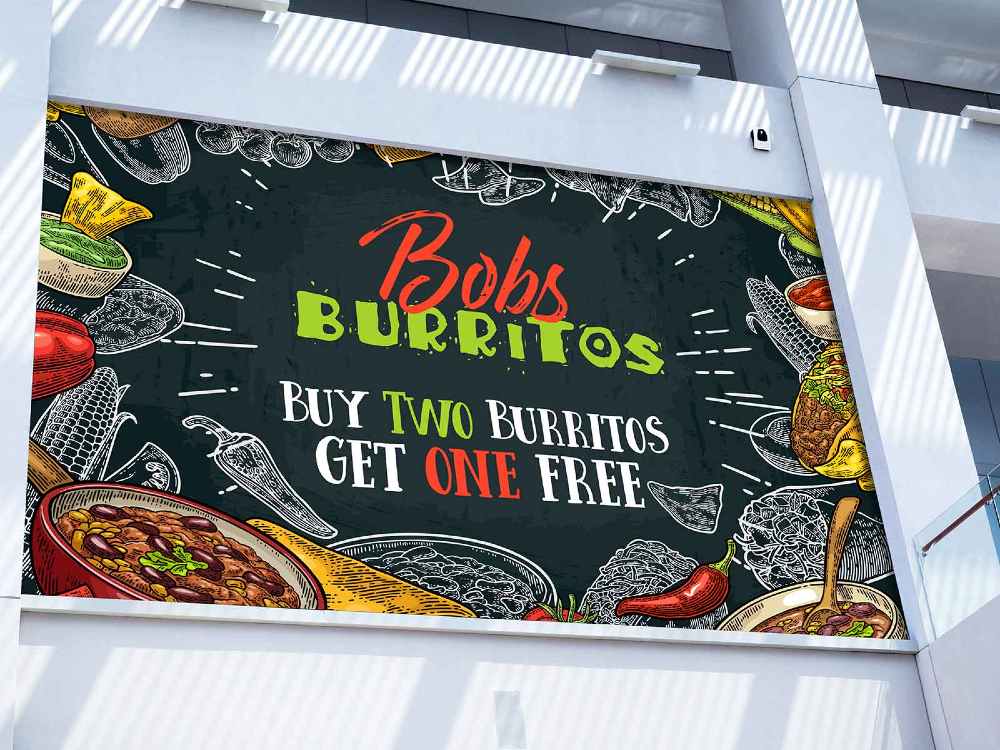 Outdoor marketing, otherwise known as out-of-home advertising, caters to a broader audience. This is especially useful if you're diversifying your campaigns or if you're narrowing down your target market. Outdoor marketing materials include billboards, point-of-sale displays, vehicle wraps and stickers, mobile billboards, and Guerilla advertising.
Why Hiring the Right Graphic Designer Matters
You can't expect an Italian chef to cook delicious ramen the same way a Japanese chef does. The same concept applies to graphic designers.
Graphic designers also have different specialties. You can't expect a logo designer to create a website user interface the same way a UI designer does. Therefore, it's essential to choose the right graphic designers for the job.
Plus, choosing the right designers also means opening doors to more conversions. Because they know how to make graphic designs that sell, you're bound for sales increase. Here are other reasons why hiring the right designers matters:
Know the design specifics
Every design project entails specific requirements. For instance, social media images need to have particular dimensions. Billboards come in various sizes. Additionally, brochure images need to fit narrow vertical or horizontal mediums and still look cohesive. Choosing the right designer means you're one step ahead of the design project.
Lastly, knowing the design specifics will lead to a better outcome. For example, when creating social media images, the right dimensions mean the images will look good when uploaded. When creating blog graphics, the images are optimized so they load faster. Giving audiences a positive interaction with your brand will gain brand affinity.
Take your brand in the right direction
Marketing graphics shouldn't only dwell on the aesthetic aspect. Graphics should also have storytelling that showcases the brand's unique personality and identity. When you incorporate the right branding in your marketing, it improves brand recognition.
In return, when your audience remembers you, they will likely choose you over your competitors. Constantly exposing your target market with your branding can impact their purchasing decision.
Get to know your brand and your competitors
Graphic designers don't just follow what you input in your design brief. Although you call the shots on the marketing designs, they know the techniques on how to make it sell. Plus, they stalk your competitors to outshine them through bolder, better, and more eye-catching graphics.
Of course, better graphics can win your audience. When your designers do extensive competitor research, they know exactly how they can beat the competition. This will open doors to more sign-ups, subscriptions, and sales.
Create cohesion in all marketing collaterals
All your marketing collaterals don't have to be identical. However, they must be consistent, so customers will instantly recognize your brand. When you put all business sales materials together, they must have a unified look that makes you stand out.
Use design principles to increase conversions
Experienced graphic designers know how to use graphic design principles and psychology to increase conversions. For instance, using red stimulates energy, whereas using green implies nature and freshness.
On the flip side, using white space is crucial to avoid overwhelming the consumers' eyes. And keeping designs clean and simple is more effective than including a mishmash of everything on the design.
Enhance productivity in the workplace
Professional graphic designers know every process by heart. These creatives also have a sense of unity and practice good collaboration in the workplace. Overall, getting experts improves workplace productivity, giving you more quality output with a fast turnaround.
Here are the top digital marketing materials you must work on ASAP:
Using an On-Demand Graphic Design Service
Due to a user-friendly application, the designing, revising, and downloading process is effortless. When you have a seamless marketing scheme, this makes other areas of the business work smoothly as well. For example, a smooth process means there are no disruptions in production and product launches. When everything is on schedule, this translates to more sales.
Here is a step-by-step overview of Penji's platform:
Step 1: Create a design project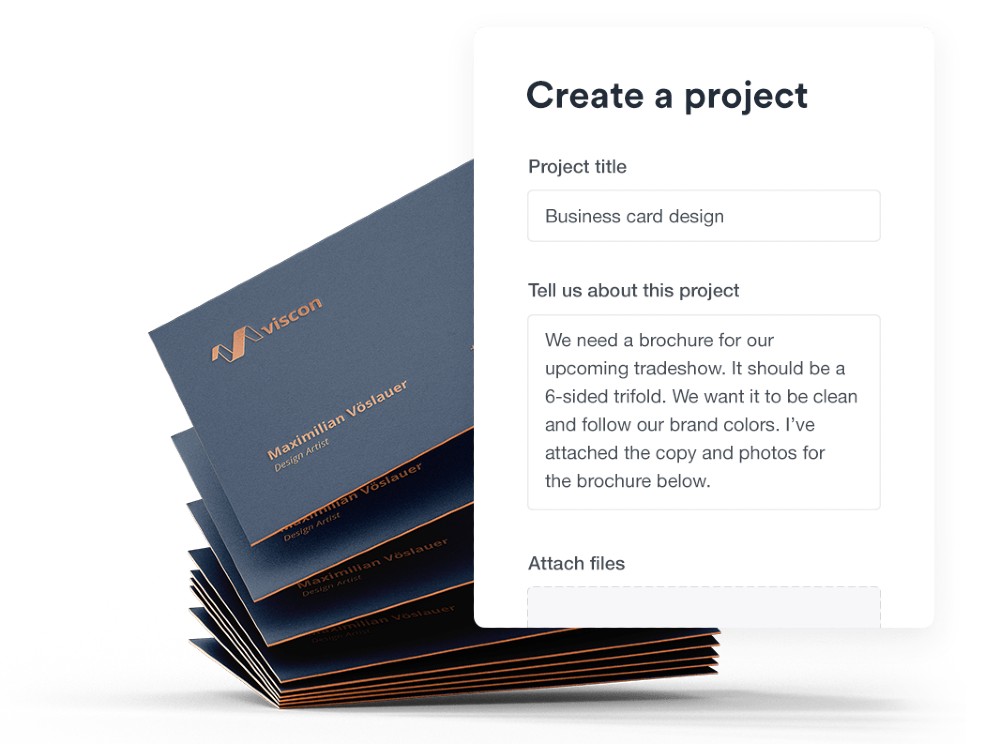 Fill out a simple form
Upload attachments and include links for references
Choose color palettes and the file type you want
Step 2: The best designers are assigned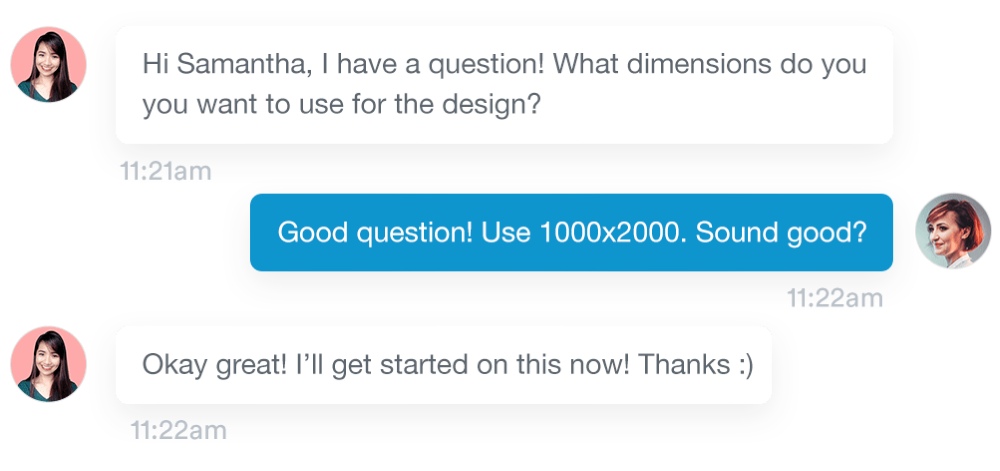 One designer will be assigned to the project
One project manager will also be assigned to the project
Start communicating through the platform
Step 3: Review drafts and submit feedback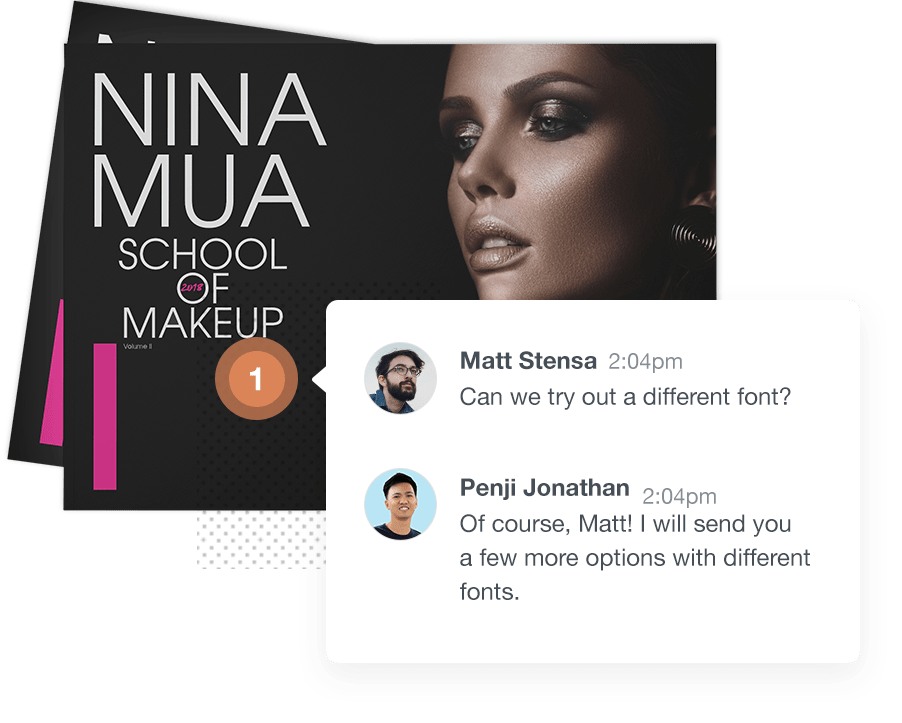 Request for revisions until you're 100 percent happy
Leave feedback on designs directly
Step 4: Download files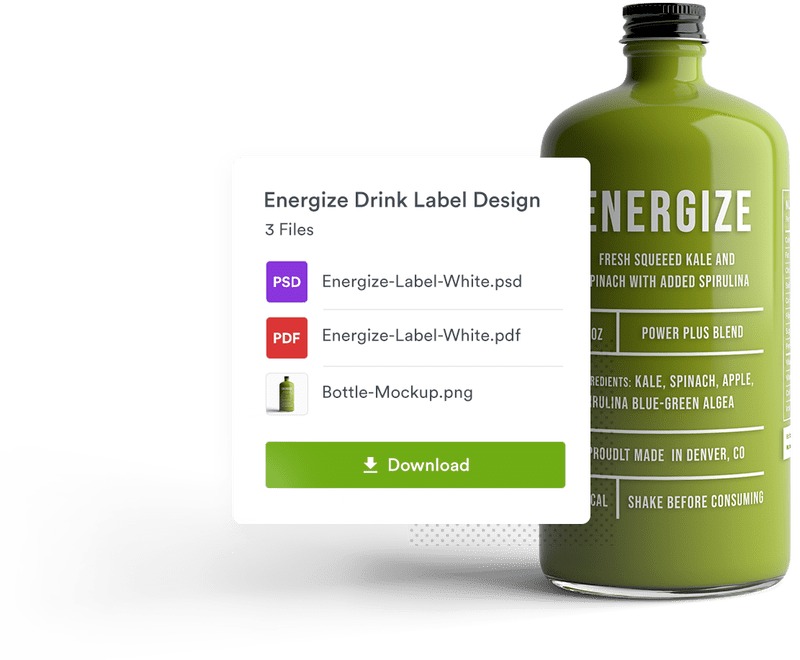 Download files instantly
Complete ownership of the source files
Final Thoughts
You're always going to need marketing materials. But, that does not mean you need to purchase everything at once! It ultimately depends on what stage your business is currently in.
To make it all worth it, invest in an on-demand graphic design company like Penji. You'll get what you need fast and will be working with a team of graphic designers who specialize in specific projects.
Need your logo, social media posts, and packaging completed within the month? Can do. Use code "MM25" for 25% off your first month!