If you've been toying over the idea of creating an online newsletter, here's an actual example that will make you stop thinking and start executing. According to The New York Times, their The Morning Briefing newsletter has a whopping open rate of over 60 percent. Moreover, they found that those who subscribe to their free newsletters are two times likely to transition to become paying subscribers. Now, those are impressive results that would make any marketer do a double-take on the humble newsletter.
The benefits of newsletters aren't exclusive to NYT. In fact, many of our clients here at Penji ask us to create online newsletter templates and designs for them. After all, they know just how crucial email design is when it comes to fostering a community. And here's the best part – our clients know they don't need to spend an arm and a leg on maintaining a newsletter!
If you want to know the secret on how to create a newsletter on a marketing budget, read on because we're spilling the beans.
Why Your Brand Needs an Email Newsletter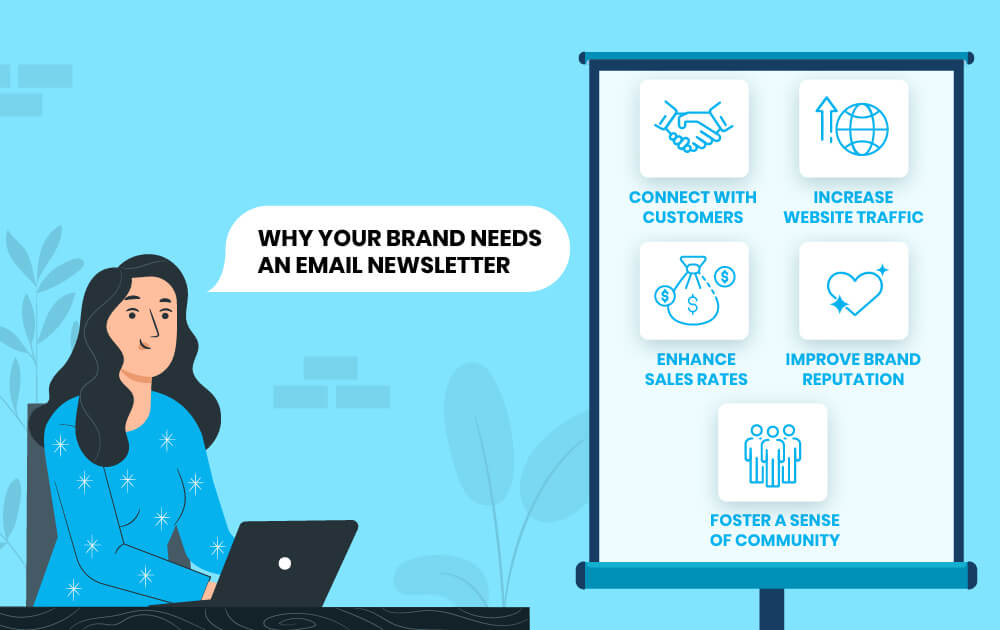 Before we talk money, let's first discuss the basics of creating an online newsletter. Most ventures see newsletters as one of the best email marketing ideas because of the following benefits:
Maintain an intimate connection with customers. Your connection with your audience shouldn't stop after their first purchase. On the contrary, the purchase should only be the start of a lasting connection. An email newsletter is a great way to maintain that relationship and update your community about your latest offers.
Increase website traffic. A well-designed email will have the proper links that lead the readers to your website. This results in a boost in your website traffic.
Enhance sales rates. Better website traffic means more leads generated. Which, in turn, can lead to a higher sales rate.
Improve brand reputation. A newsletter lets recipients know that you're on top of the latest trends that matter to your niche. As a result, your brand appears as an industry leader, thereby enhancing your reputation.
Foster a sense of community. Your newsletter content provides a sense of shared knowledge and experience among members of your community. In a way, this primes them to engage with the brand and with other members of the community more actively.
Given the benefits above, it's not surprising that ventures of all sizes have a firm lock on email marketing. In fact, many brands aren't afraid to spend a king's ransom to get it done.
Related Post: Email Marketing Design Practices Worth Testing in 2021
How to Create an Online Newsletter
To give you a better idea about how much it would typically cost to run a newsletter, let's go over the basic steps of setting it up.
Here are the typical steps you need to take on your path to creating an online newsletter.
1. Know Why You Need a Newsletter
Make sure to have a clear set of objectives. By doing so, you'll be able to hone the form and content of your emails to achieve those goals.
Before you even begin, pin down the following aspects of your campaign:
Recipients of your email
The type of content your target audience wants to consume
Business goals of the newsletter e.g., increase website traffic, generate leads, boost sales, etc.
Frequency of issue release
Why your audience must subscribe to your newsletter
Without defining the aspects above, you might just be throwing random info at random recipients. And that is not a good use of your marketing budget.
2. Set a Timeline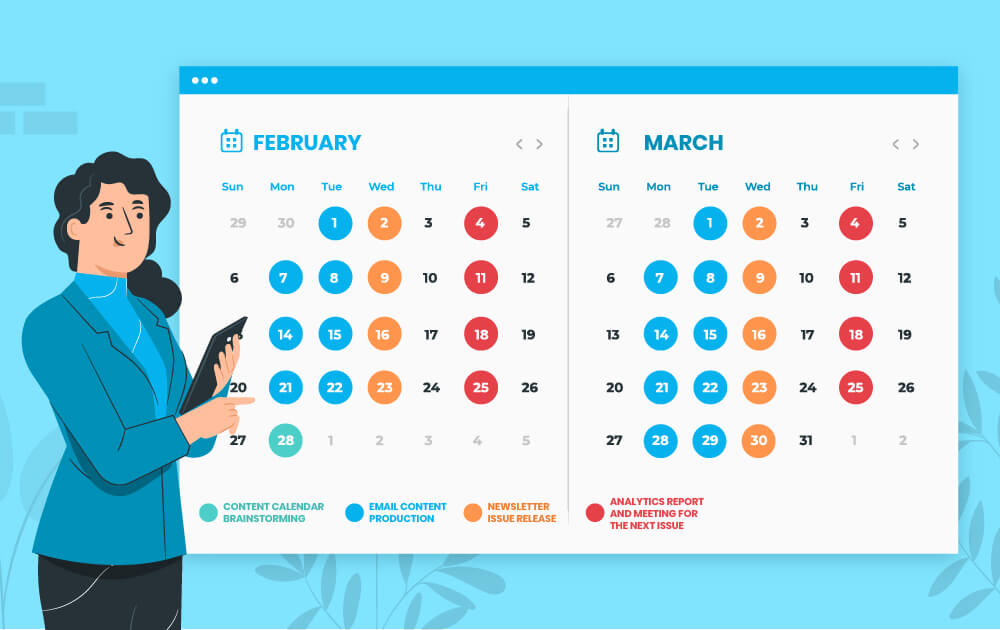 Create a timeline of how you'll build each email. By knowing the time allowance you have, you'll be able to schedule the production period and produce consistent quality.
Let's say you decide to produce a weekly newsletter. Here's a sample schedule of a timeline you might want to adopt:
Content calendar brainstorming – every last Monday of the previous month
Email content production – every Monday to Tuesday
Newsletter issue release – every Wednesday
Analytics report and meeting for the next issue – every Friday
This, of course, is just a sample. The timeline that you set highly depends on the frequency of release and the complexity of your content.
3. Build an Email List
Of course, you'll need a list of recipients you'll send the emails to. There are various ways to do this.
The first is through an opt-in form. This could be in the form of an eCommerce landing page or a pop-up that appears as visitors browse your website. For instance, Bath and Body Works shows this email sign-up form when you visit their website.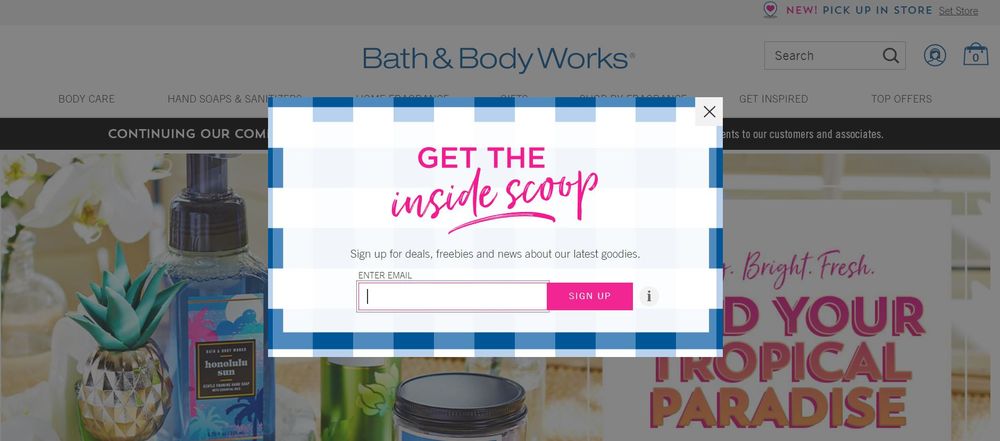 Next is through a sign-up form. There should be a part in your website where visitors can type in their email addresses if they want to hear about the latest from your brand. Maybelline, for example, has a section on its website where visitors can enter their email addresses for a quick sign-up.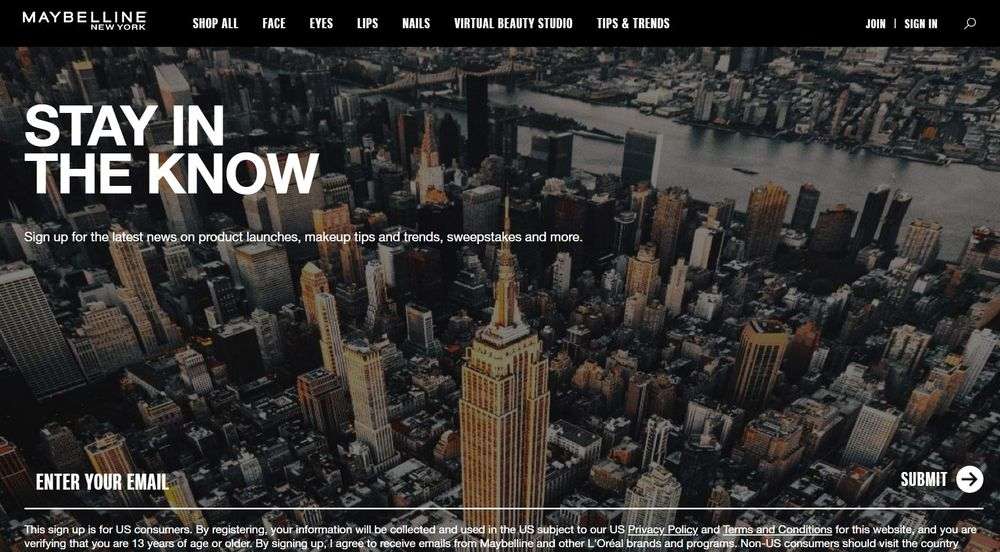 There are also websites that include email sign-up during customer account registration. All customers have to do is tick the box that says, "Keep me updated about the latest news."
4. Make a Content Calendar
At this stage, you need to make an actual content calendar as you've set in your timeline. Maintaining a calendar helps ensure that you don't produce duplicate content and that your emails stay relevant.
You can build your content around the following factors:
Holidays (e.g., Halloween, Christmas, New Year, etc.)
International Commemorations (e.g., National Women's Month, Earth Hour, etc.)
Brand's promotional campaigns (e.g., seasonal sales, online and physical events, etc.)
5. Create Email Copy and Design
This is the part where it can start to get costly. The first steps before this one can all be free; you can even do them by yourself if you have the time to spare. But this stage entails content production, and you'll probably need extra help to do it.
Let's break down the costs into two aspects.
Copy
The newsletter copy is the heart of your email marketing effort. It should express your ideas and messages effectively in a voice and tone that suits your brand.
An email copy can range in price, from as low as $10 to as high as $2,000, depending on your service provider. Luckily, there's a hack to produce copies that don't require a professional writer, as we'll discuss below.
Design
Just as important as the copy is the newsletter design. The visuals should work well with the copy to deliver the message in the best way possible. That said, however, you don't have to learn how to create a newsletter template to get a great design. In fact, you can easily outsource this task to a service provider.
For instance, it's a stretch to expect a newsletter quality like this one from Golden State Warriors with an amateur designer on board: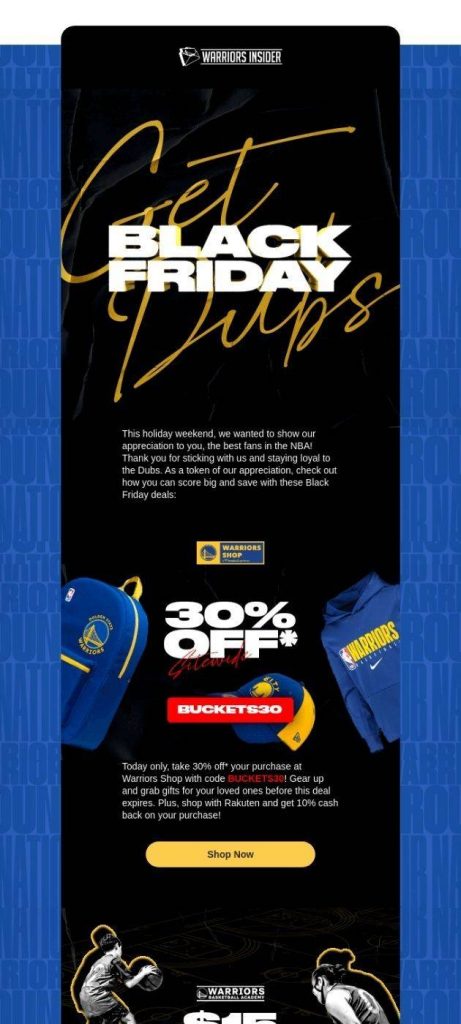 A graphic designer may charge anywhere between $15 to $150 per hour, depending on experience and project complexity. If you think it's best to make a beeline to the cheapest service possible, think again. Those who charge the lowest may be newbies who lack skills and professional experience.
As Jaguar Land Rover Dr. Ralf Speth CEO once said, "If you think that good design is expensive, you should look at the cost of bad design." Fortunately, there's a way to get great design without breaking the bank, as we'll discuss below.
6. Run the Campaign
Once the email content is set, it's time to give it one last review and hit send.
Related Post: High-Performing Email Campaign Design Examples (+Email Checklist)
Creating an Online Newsletter on a Budget: Is it Possible?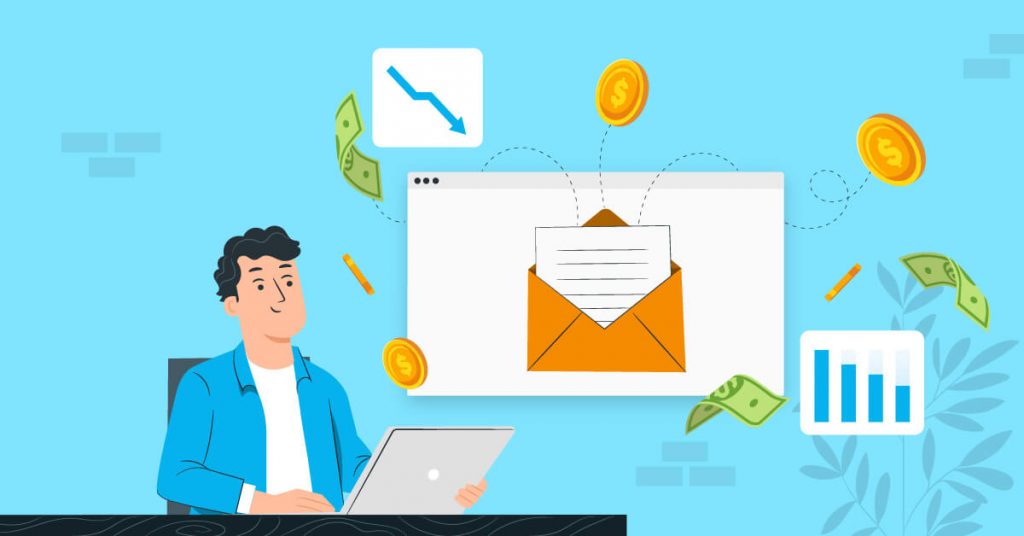 The process above leads us to the question: is creating an online newsletter on a marketing budget possible? The short answer is yes.
Which leads us to the next question: how exactly can you do that? Here are a few secrets from penny-pinching marketers:
Curate Content
As mentioned earlier, copywriting services can cost anywhere from $10 to $2,000. And though it may seem tempting to hire the $10 writer, be aware that the quality may not be worth it. If you want to do the writing yourself without hiring an extra pair of hands, curate content instead of creating everything from scratch.
If you're a kitchenware company, for instance, you might want to produce newsletters that curate the best recipes per theme (e.g., best Holiday cookies, most delicious three-ingredient meals, etc.). You can lead readers to a blog post on your website, which links to the recipe authors' original post. It's a win-win for everyone!
Similarly, you can link the newsletter to already existing content on your website. All that's left to do is to create the headline and teaser for each item, just like what OpenTable did for this newsletter: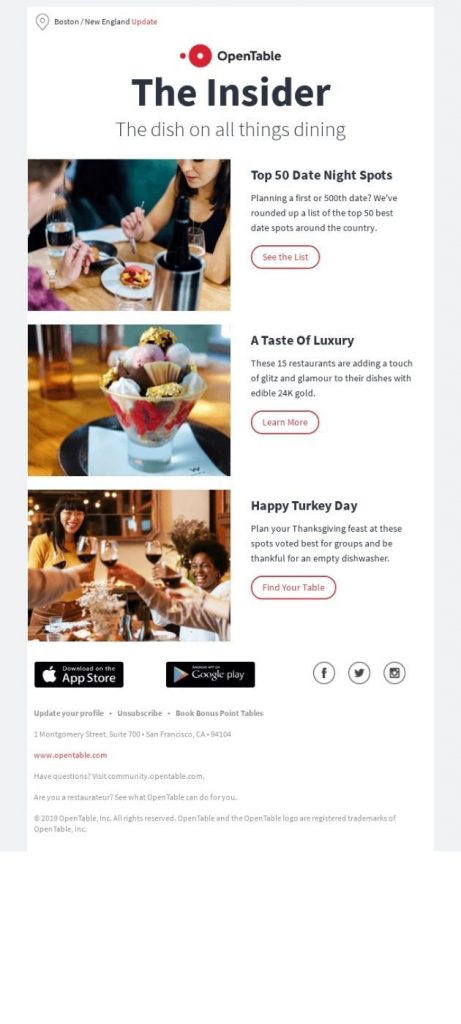 Go for Unlimited Graphic Design
Aside from copywriting, graphic design is another costly expense when running email campaigns. So, it's best to choose design services that give the most value for your money.
For instance, our clients here at Penji love that their flat monthly subscription gets them a lot more than newsletter visuals. Because we offer unlimited designs and revisions, they also ask us to handle their other visual design needs – from ads and responsive web design to mobile game designs and book illustrations.
Here are a few samples of email templates we've done for our clients: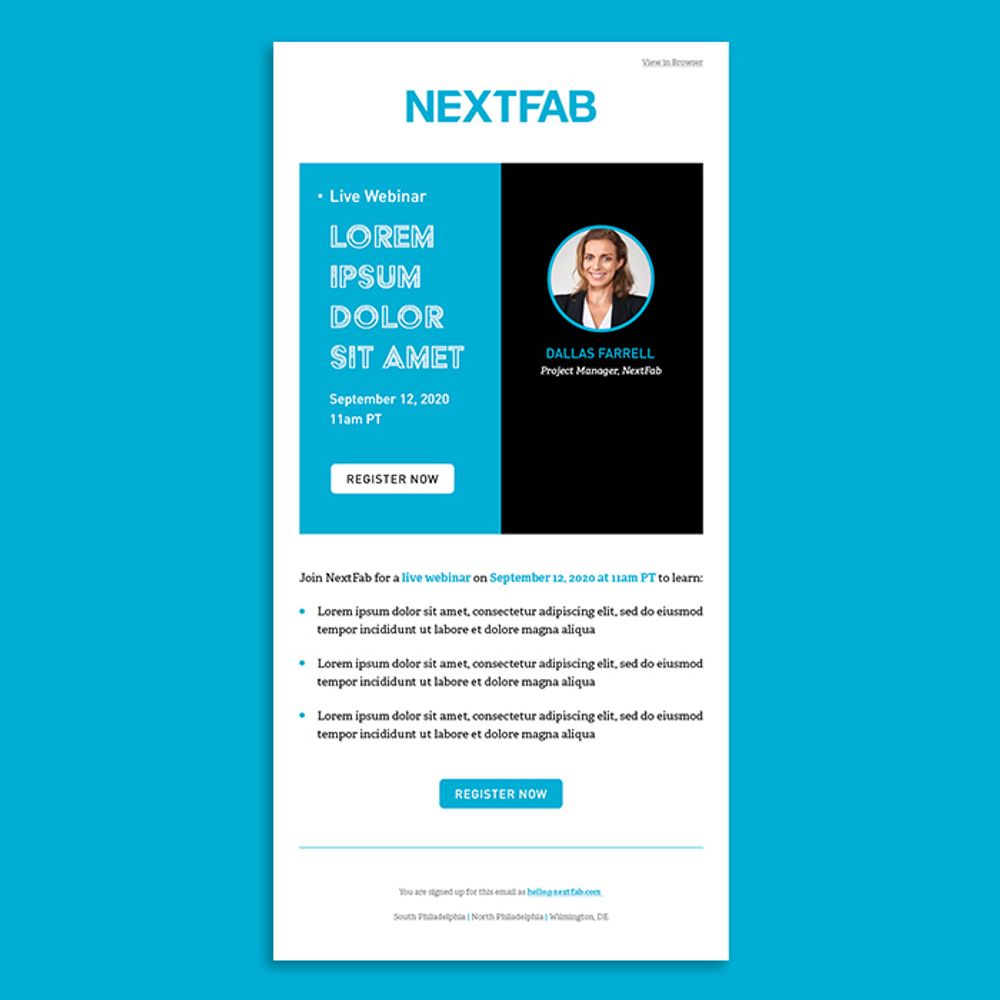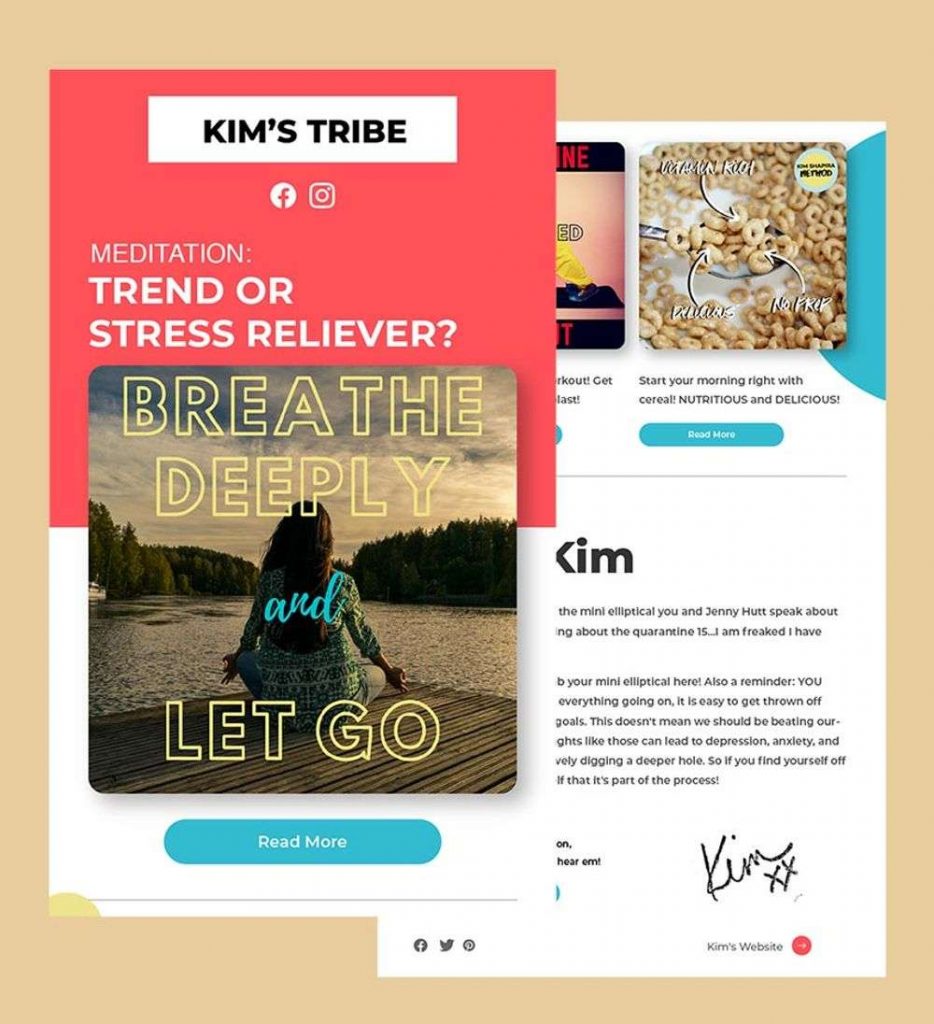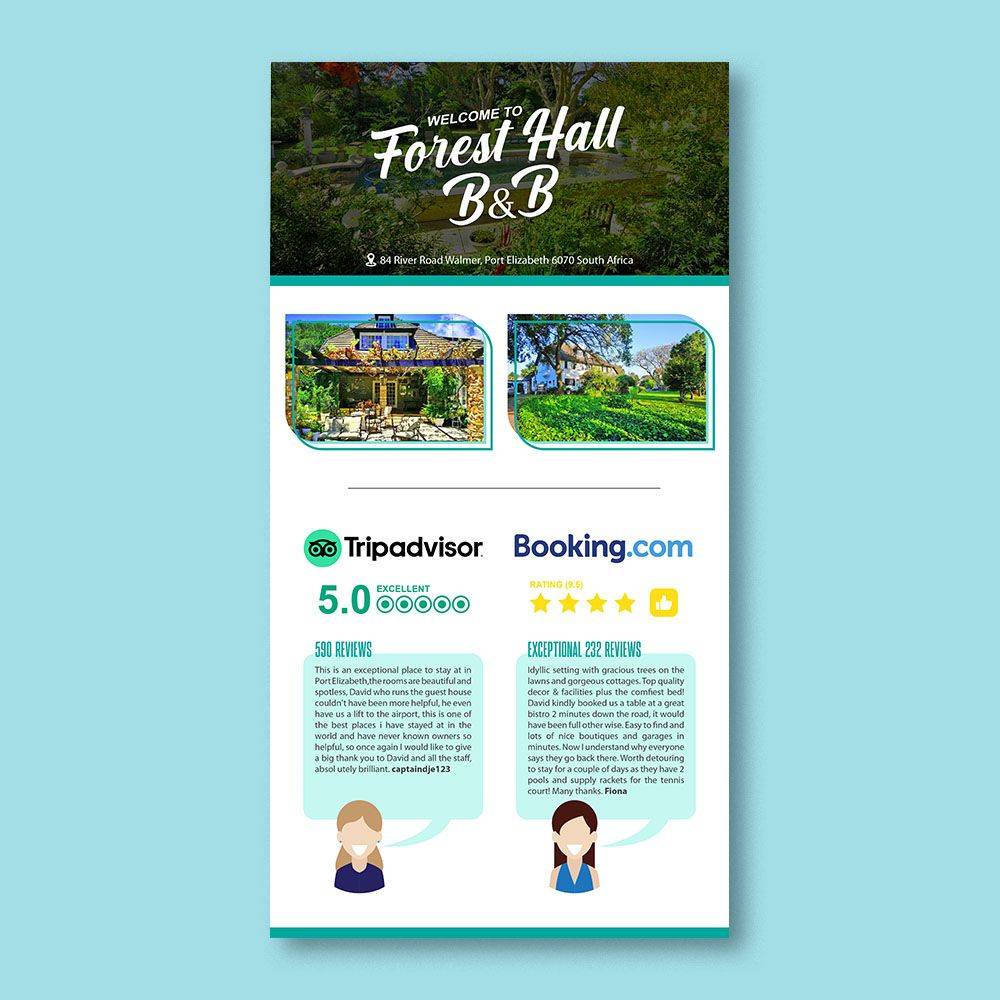 Free Email Marketing Services
Consider free email marketing services as they provide the most value, especially for ventures still starting with their campaigns. For instance, Sendinblue's free package offers an unlimited subscriber limit with 300 daily mail sends. Mailchimp, on the other hand, has a free subscriber limit of 2,000 and the same number of daily mail sends.
And there are a whole lot of other service providers that offer free services aside from the ones mentioned above. Take the time to look at each and choose the best one for your needs and budget should you need to upgrade in the future.
Newsletter Qualities that Sell
Now that we've got the budget settled, let's talk about email newsletter design qualities that sell. After all, stretching your budget entails making the most out of every email sent.
Here are excellent techniques and online newsletter examples to check out.
Ride the Trends
Whatever's hot online at the moment, go onboard and ride it. For instance, it would be weird not to talk about coronavirus disease if everyone else is discussing it.
Take a cue from Barrel and tackle the issue from an angle that matters to your audience.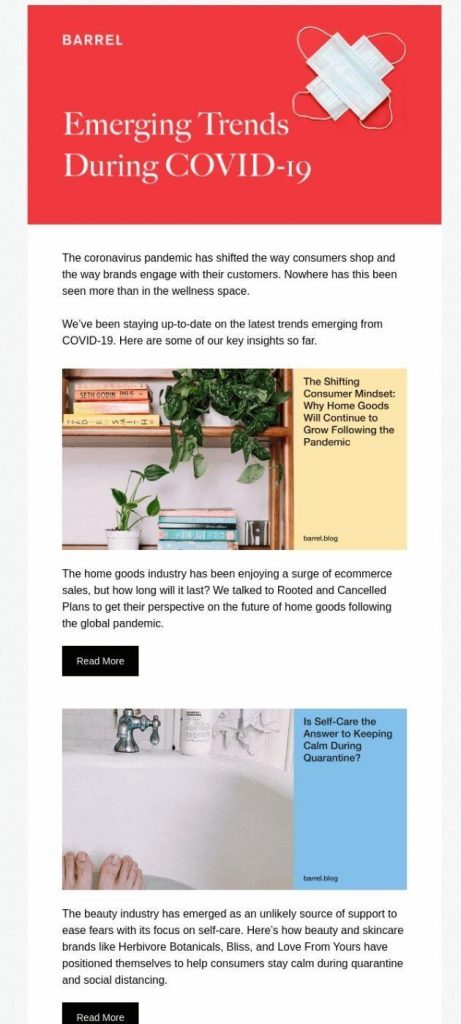 Walk the Talk
Marketers have a way with words. But be careful not to bait your audience without the substance to back up your promise! Otherwise, your readers might see your emails as clickbait and spammy.
This email from the Save Water Save Money newsletter promises a free home water check on the headline without a catch or trade-off at the bottom part.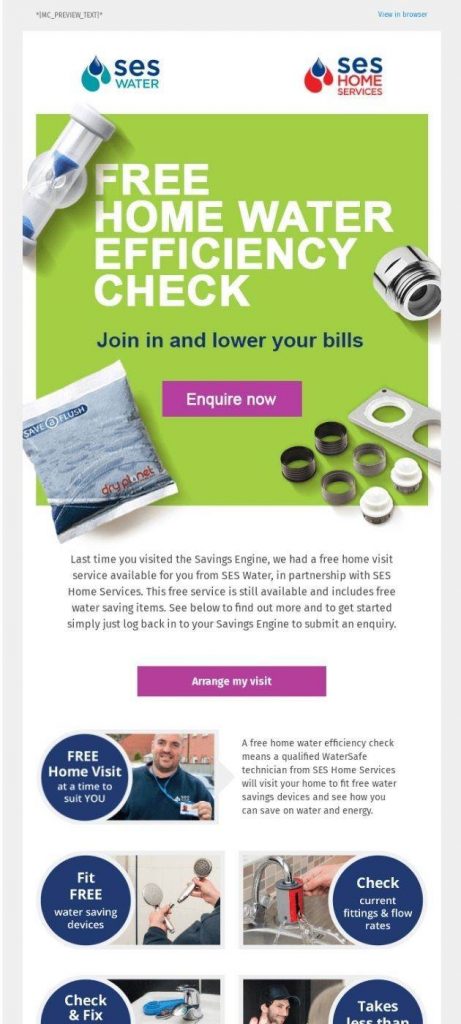 Value, First and Foremost
You'll always need to go back to our objective – what will give your audience the most value? Pin that down and make sure you deliver.
This email from Well+Good, for instance, offers curated content on various aspects of wellness.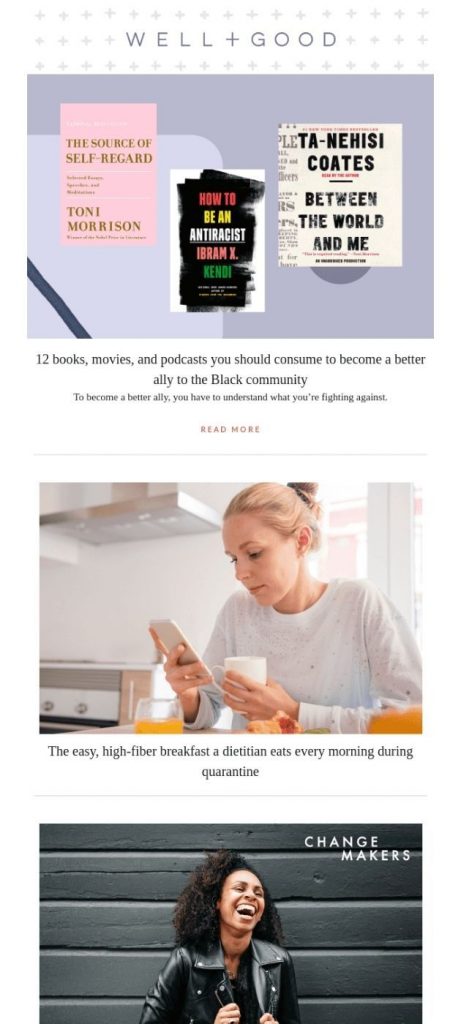 Related Post: Effective Email Header Design Best Practices (with Examples)
The Lowdown
Given the ROI it offers, creating an online newsletter is surely a worthy investment any marketer should seriously consider. However, getting it off the ground is just the beginning. To make readers beat a path to you, you need to focus on consistency and deliver the best content every single time you hit that send button.
We know that marketers already have a lot on their plate when it comes to running newsletters. Between content brainstorming, copywriting, and studying analytics, there's just too much to do.
That's why the smartest marketers outsource their graphic design tasks to our professional designers here at Penji. And you can too! We offer unlimited design and unlimited revisions at a flat monthly rate.
That means you won't need to have a hefty marketing budget to create an online newsletter. And did we mention that we have the top 2 percent graphic designers, so you know you'll get the most value for your every buck?
Try any of our packages risk-free for 15 days and see how our services can make your life easier and your brand shine brighter.