For many ventures, landing pages have been an invaluable resource in generating leads and closing sales. In fact, WordStream reports that an average landing page has a conversion rate of 2.35%.
What are the benefits of having a well-designed landing page? And how can you best use it to increase sales? We'll discuss the secrets you need to know to make the most out of landing pages for your campaigns.
Even the latest landing page design templates or landing page builder software can't give you the best design. For a custom landing page tailor-fit for your audience, choose Penji. Offering unlimited graphic design at a flat monthly cost, Penji is a great resource whether you're a startup, a merch seller, or an agency. Know more about Penji's services by scheduling a demo today.
What is an Ecommerce Landing Page?
A landing page is a part of the website geared towards collecting information from prospects to turn them into leads. It is also called a static page, lead generation page, lead capture page or destination page.
When a website visitor clicks a link from a marketing tool, the prospect "lands" on a specific part of the website and this is what's called a landing page. Some eCommerce businesses choose to create different landing pages. Some also show them to visitor segments based on where they came from – be it through a sales email, an ad, or any other type of marketing tool. By doing this, businesses are able to build each landing page for the specific interests of the audience segments. Check out this article on Landing Page Best Practices You Might Be Missing Out On.
Why Does an Ecommerce Business Need a Landing Page?
One thing that makes an eCommerce landing page important to any online venture is that it allows the business to generate an email list of prospects. With an email list, a business could send marketing campaigns to prospects and customers to build and maintain a community.
Building a community allows an eCommerce business to have a solid audience that it could readily market to by sending out catalogs, promotional campaigns or discount coupons. Prospects in the email list become a business' warm audience – people who could be more open to purchasing something from the shop because they are already familiar with the brand. Check out this article on 3 Ways To Make A Website Landing Page Work For You.
Graphic Design Elements that Optimize an Ecommerce Landing Page
Below are several graphic design elements that help optimize an eCommerce landing page. Being familiar with these elements will allow a business venture to create an effective landing page that converts.
Product Image
Clear product images are an essential part of any eCommerce business. Because a customer wouldn't be able to touch or feel a product before buying, its visual presentation through photos should be clear. It must also be powerful enough to persuade a prospect to hit the add to cart button and proceed to checkout.
A product image in an eCommerce landing page must aptly represent not just the product and the brand, but also the advantage of opting in. What would prospects get in the return of giving you their email address? Check out this article on 15 Secrets Of A High Converting Landing Page Design.
White Space
White space is often an underrated aspect of graphic design especially for those who are not very familiar with design aesthetics. The right amount of white space in a copy should encourage the viewer to focus on the key message of the landing page while also providing ample space for all the design components to breathe. This prevents the landing page from overwhelming the viewer.
Emphasis
Most landing page newbies try to put in as much information as possible to up its chances of convincing prospects to opt in. Though providing relevant information is vital, too much of a good thing could backfire. A landing page with a smorgasbord of information could confuse and lose the prospect.
The right use of emphasis in graphic design could solve this problem. Emphasis can lead the prospects to the most important part of the copy or the key offer. Then, the proposal would be clear to them. As a result, they could proceed to an informed decision about whether they would want to opt in or not.
Color
Color theory and the emotional meanings of color are important. There are some things to consider when deciding about the color palette of a landing page. For starters, the color red signifies physical courage, strength, warmth, and energy, according to psychology. Blue's psychological properties include intelligence, communication, trust, efficiency, serenity, and logic. Use the color yellow if you want to express optimism, confidence, self-esteem, extraversion, emotional strength, friendliness, and creativity. While green is the color symbolism for harmony, refreshment, balance, rest, reassurance, restoration, and environmental awareness.
According to Yahoo Small Business, the three best colors for a call to action button are red, green, and yellow or orange. The worst colors that you should never use for call to action? Black, white and brown. These colors could be used for other parts of the landing page. However, they don't encourage the audience to opt in when used for a click button. Black usually blends right into the background. White, on the other hand, does not invoke any emotions. While brown is usually perceived as boring and does not stimulate the prospect.
Trust Badges
No matter how attractive an offer is, no one in the right mind would choose to opt in if the landing page doesn't look trustworthy. Incorporating trust badges on the landing page makes it look more legit and reliable. A professional graphic artist would know how to lay out trust badges prominently. They do this without crowding the page too much and making it appear confusing and too busy.
Typography
Typography is another important design element of a landing page. From typeface and font to line length, kerning, leading and tracking, the typography should make a landing page easy to read.
According to marketing guru Neil Patel, typography should be in coordination with the copy in communicating with the audience. That said, it is a crucial element in any business. That's because it can either make the process of understanding and comprehending information either smooth and effortless or tedious and wearying. A professional graphic designer would know how to properly design landing page typography. This encourages the audience to stay interested in the offer and opt-in.
Benefits Of A Custom Landing Page Design
Here are some of the benefits of having a custom eCommerce landing page.
Solid Branding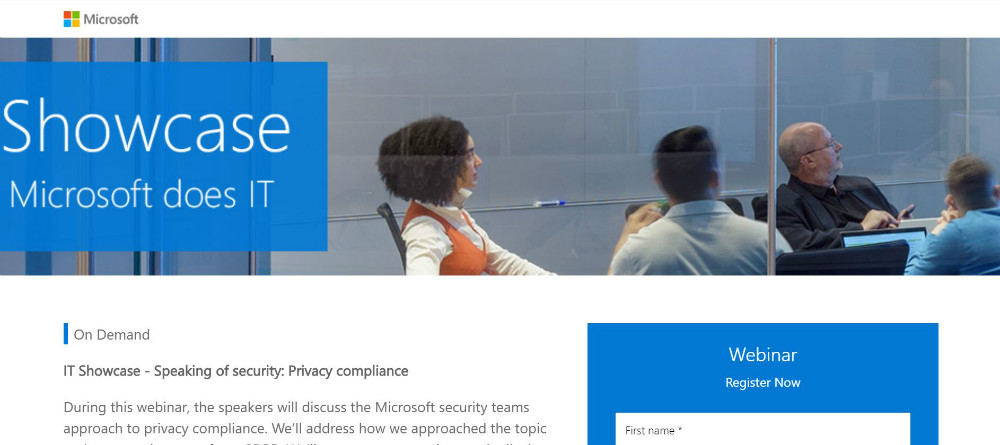 According to TechJury, ventures with 30 or more landing pages earn seven times more leads compared to those with fewer than 10. One of the factors that could affect this level of impact is the landing page design. Firstly, it shapes the audience's first impression of the brand. Likewise, it also puts a promo offer on the forefront.
One of the landing page design examples that aptly reflects its branding is this one from Microsoft. This is a webinar sign up page for the brand's security teams' approach to privacy compliance. The main hue of the page is blue, the same color as in its logo design. The main image, on the other hand, projects professionalism and is also the same palette as the page accents.
Lead Generation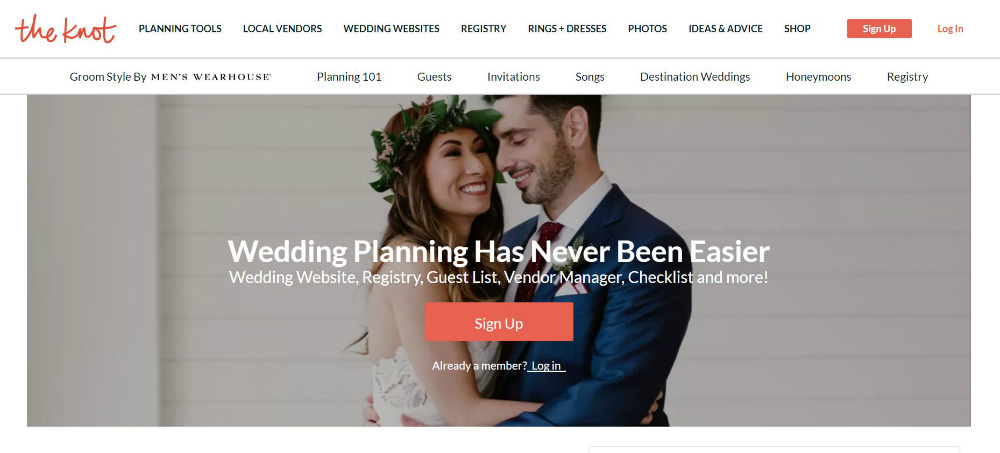 Aside from good web design, a well-made landing page can also boost a venture's lead generation. This function is especially crucial as Hubspot reports that 61% of online marketers say traffic and lead generation are their biggest challenge.
To create an up to the mark landing page, it's vital to understand the eCommerce landing page vs. product page. At its most basic, a product page displays a venture's product or service, including its features, price, discounts, warranties, and other related info. A landing page, on the other hand, isn't mainly geared towards selling but generating leads. This is done by asking for people's email in exchange for a freebie or an offer.
For example, this landing page from The Knot asks visitors to sign up to access their resources on the registry, guest list, vendor manager, checklist, and others.
Increased Conversions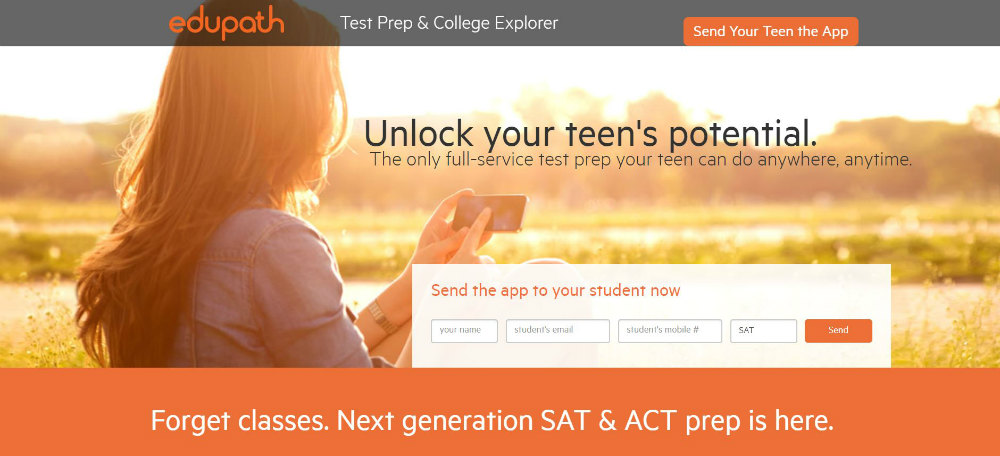 Improved lead generation can translate to increased conversions. Having more quality leads means that there is a bigger chance of finding someone who will purchase, and hopefully, become a repeat client.
For instance, Edupath's opt-in page displays good eCommerce landing page UX or user experience. The campaign is geared towards parents, and it's clearly shown in the website's copy. Likewise, the upper right part of the screen shows a button that says, "Send Your Teen the App." This feature allows for seamless user experience, allowing parents to explore the option along with their children.
Added to that, you can further boost a landing page's power through calibration. Tech Jury says conversions can be improved by 300% or more through correct targeting and testing.
Improved Credibility
A graphic designer can create a custom landing page specifically to enhance credibility and encourage trust. This is specifically crucial for ventures that offer high-ticket products or those related to finances. Fintech ventures, for instance, invest in financial website design to reflect a brand that users can trust.
Aside from a catchy copy, a landing page should also make use of creative images to strengthen the message further. In fact, Marketing Experiments says 58% or almost 6 out of 10 marketers use clickable graphics in their landing pages.
Stronger Campaigns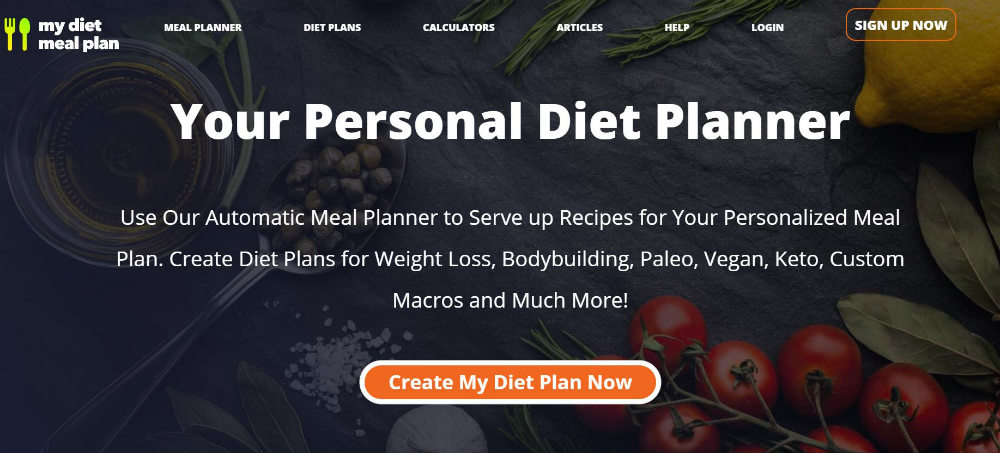 Just like a solid social media marketing strategy does, a good landing page allows a business to strengthen their campaigns. In fact, SERPSTAT says 48% of online marketers create a new landing page for every campaign. This stat isn't shocking. After all, landing pages has the capacity to bring the message forward and encourage people to focus on the offer.
A page from My Diet Meal Plan's website is one of the landing page examples that have clear visuals and copy. The page's title, "Your Personal Diet Planner," is a concise outline of what the business does. Below it, the copy mentions the types of meal plans it offers, such as vegan, weight loss, paleo, body-building, keto, custom macros, and others. Added to that, the background image that shows fresh produce makes the page even more compelling.
To conclude, a landing page is more than just a part of your website where you welcome visitors. It's a crucial part of a campaign that allows a business to gain supporters and generate quality leads the best way possible. Thus, it's imperative to take the time to have it written and designed well.

Updated March 7, 2020