As a leading eCommerce hosting platform, Shopify has much to offer for small businesses to established ones. However, some online store owners may prefer hosting their website on a different platform catered specifically for their products or skills. Big Cartel is one of them! And it's one alternative to one of the biggest eCommerce platforms of all time. But which is truly the better option? Here's our Big Cartel vs Shopify guide.
1. Features Overview

Shopify
Shopify is the eCommerce owner's dream when starting their business. They have everything from designing your website to selling and marketing your products.
The eCommerce platform has a built-in website editor. It's a no-code editor that allows you to make small and big changes to your web design before launching it. Moreover, you can change themes anytime!
Another point of comparison is sales. Shopify ensures that your checkout process will bring in more conversions. Additionally, integrate other marketplaces into your online store, like Walmart and Google! Plus, if you have a physical store, you can get a point-of-sale system, too! Moreover, you can create discount codes for promotions. Finally, you can sell items internationally!
Finally, you can manage your online store without worry. You can post unlimited products, manage inventory, and outsource fulfillment!
Big Cartel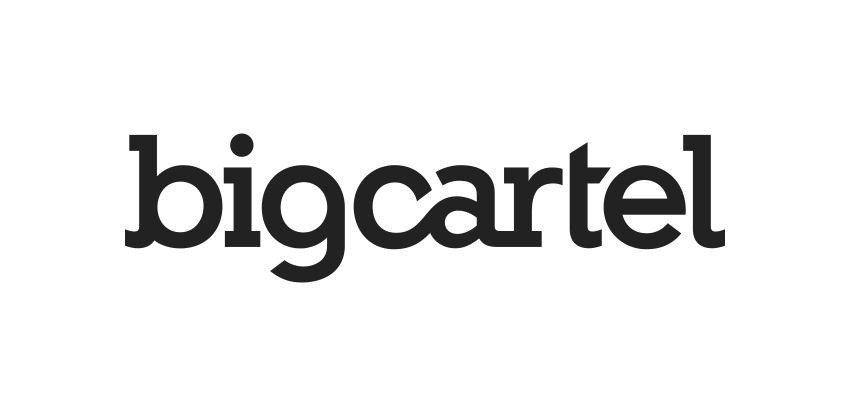 Although Big Cartel is for smaller businesses, you can grow your business with their nifty features. Unlike Shopify, you can post up to 500 products only. However, that would be easier to manage, especially if you are selling fewer pieces. Plus, you can post only up to five photos per product.
You don't have to pay extra for themes, regardless of your plan. However, they have limited theme options, but are optimized for browsing. Plus, it's fully customizable, so you can integrate your branding into it as you launch the site!
The eCommerce platform isn't lacking in sales! You can sell seamlessly online and in your physical store. Additionally, you can run promotions and discounts. Finally, they have an automated sales tax calculator.
Verdict: It's clear that Shopify wins this round.
2. Marketing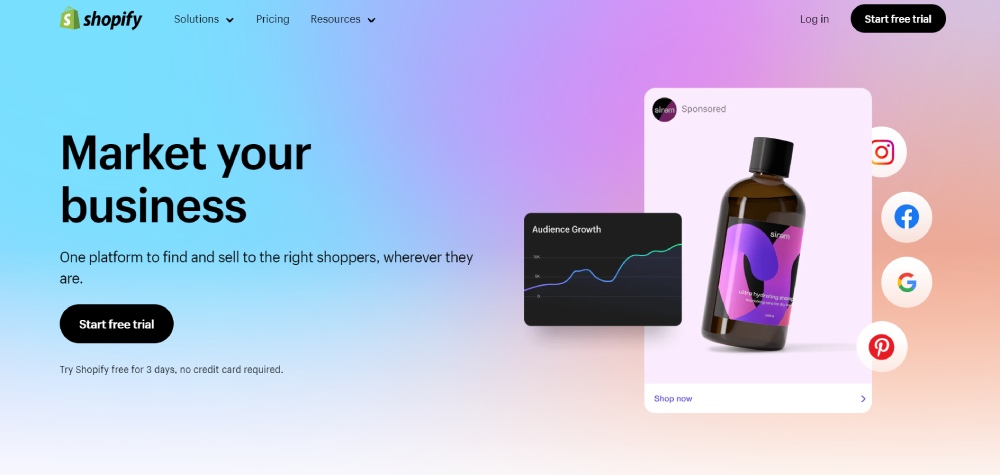 Shopify has built-in marketing tools to get you ahead of the competition. You can start a blog, optimize your website through SEO, and create Facebook ads! Additionally, Shopify Email helps you send emails to your subscribers. Plus, segment and customize your emails. Finally, monitor your progress through marketing reports!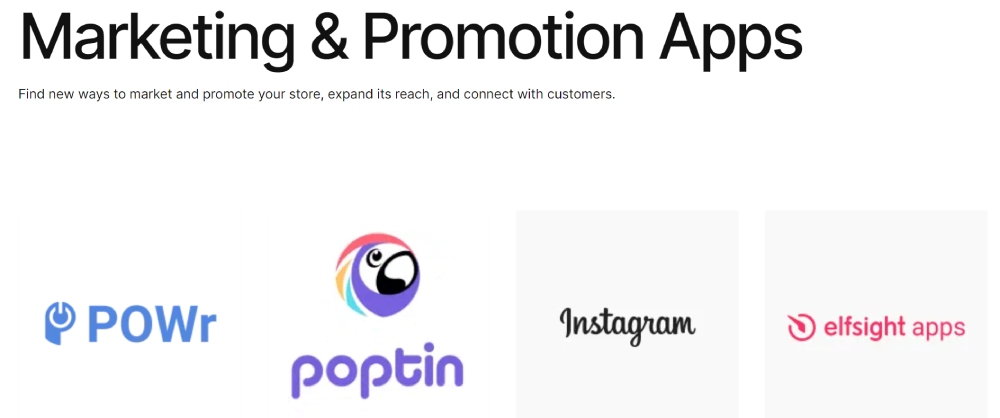 Big Cartel doesn't have built-in marketing tools for your business. However, you can connect Google Analytics to monitor site performance. Additionally, you can integrate apps into your online store, such as Instagram and Mailchimp.
Verdict: Shopify is miles ahead of its competitors. However, let's not discount that Big Cartel can help you promote your products in your online store through online apps.
3. Sizes and Niches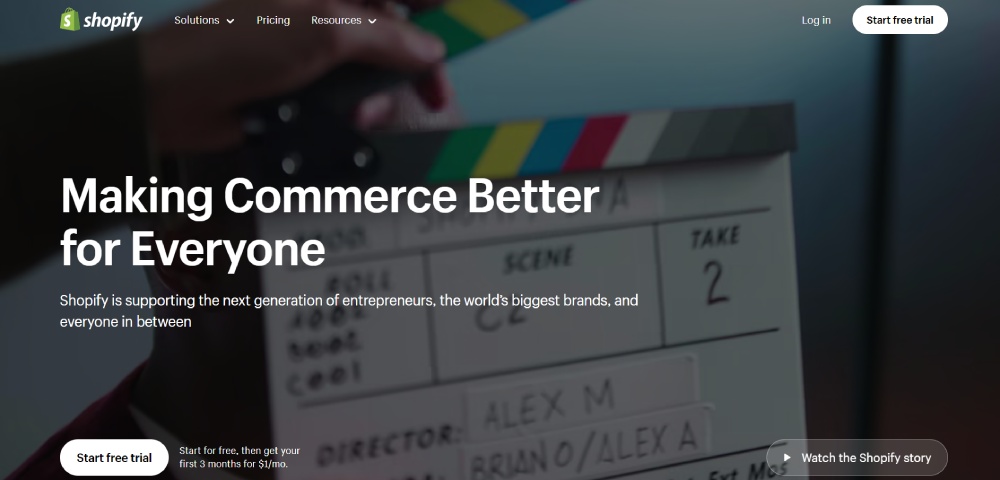 Shopify hosts online stores of all sizes and niches, with some exceptions. You can start your business in no time when you sign up for Shopify's platform.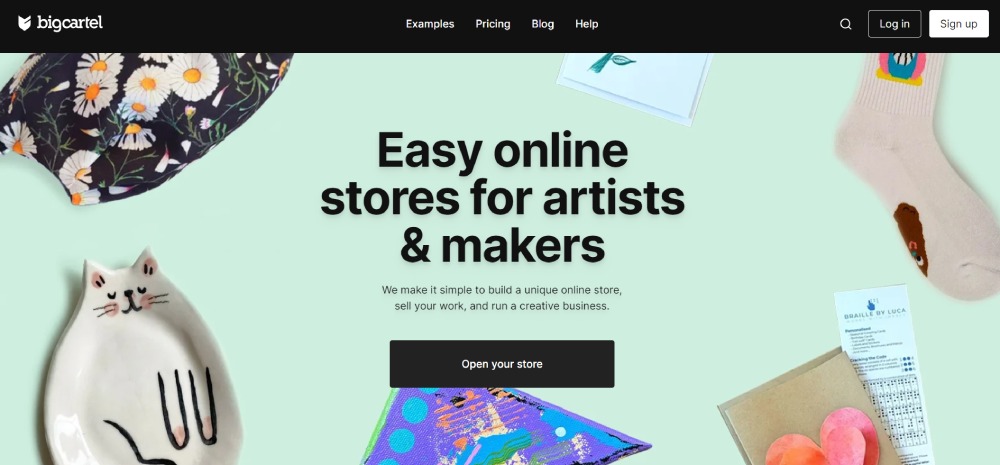 Meanwhile, Big Cartel accommodates makers and artists, allowing you to feature and promote your finest works.
Verdict: Shopify gets the point for hosting more niches.
4. Payment Methods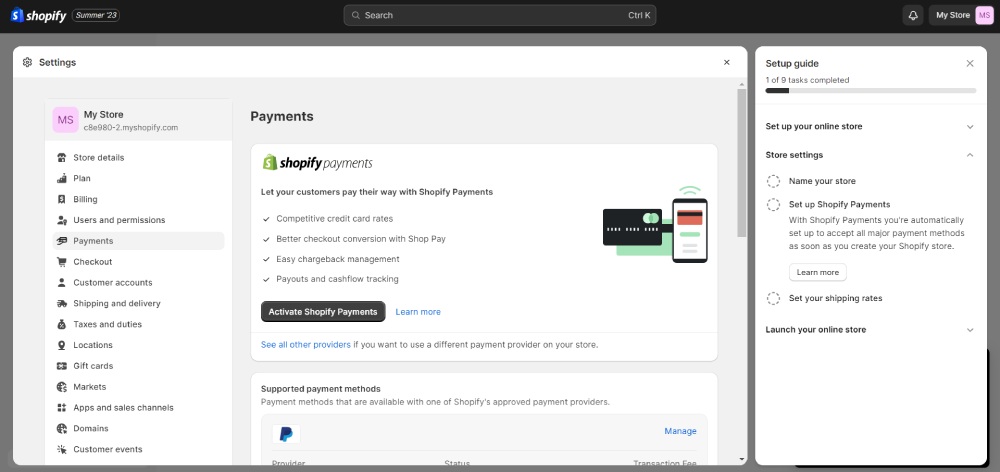 Shopify has a Shopify Payments feature that allows store owners to connect various payment methods. When you set up your Shopify Payments, you can accept card payments. Moreover, you can set PayPal and Amazon Pay as your payment default options. Plus, you can integrate payment apps into your Shopify store.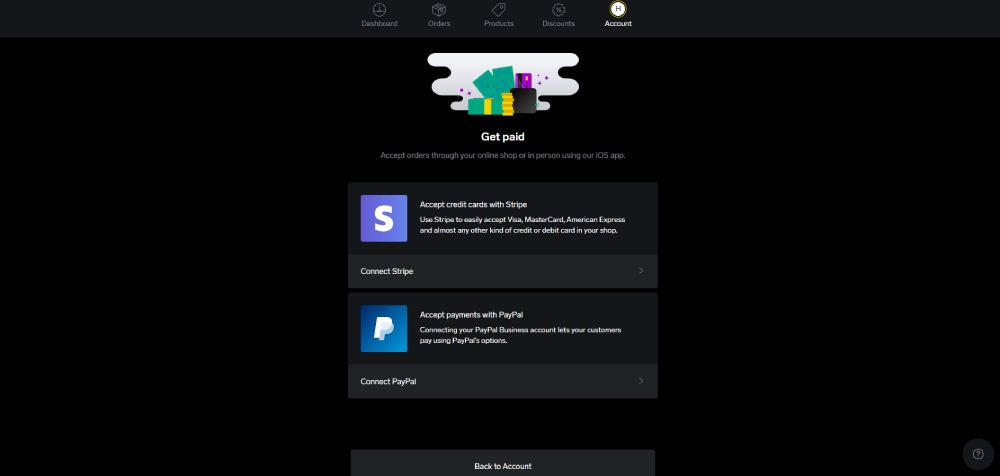 Meanwhile, Big Cartel doesn't have a dedicated Payments feature. However, you can set up your PayPal and Stripe accounts to accept payments from customers. Moreover, you can integrate Apple Pay into your store with an app.
Verdict: There's no doubt that Shopify has the upper hand, considering they have various payment options available for users.
5. Apps and Integrations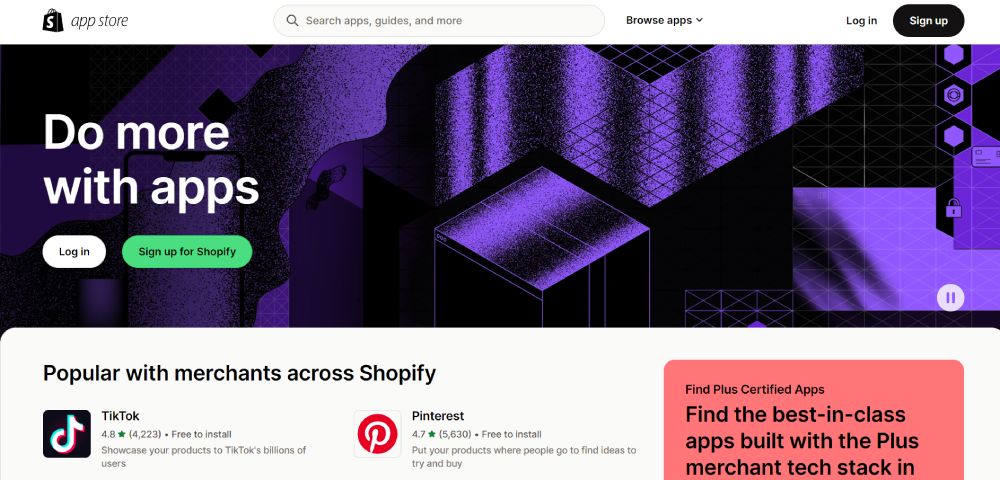 Shopify boasts 8,000 apps and integrations to customize your online store, like marketing, design, email, inventory, shipping, and more!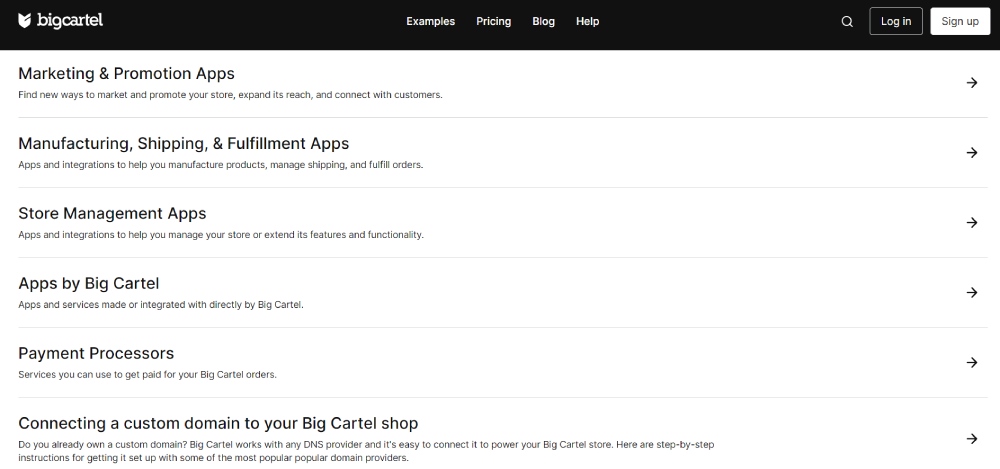 Meanwhile, Big Cartel has around 20+ apps to integrate into your online store. Sure, the options are limited, but they have an API option for developers to personalize their store.
Verdict: Shopify wins this round, also considering the thousands of options available. But Big Cartel isn't falling behind, considering big-name companies like MailChimp, Zapier, and Printful are available for integrations.
6. Pricing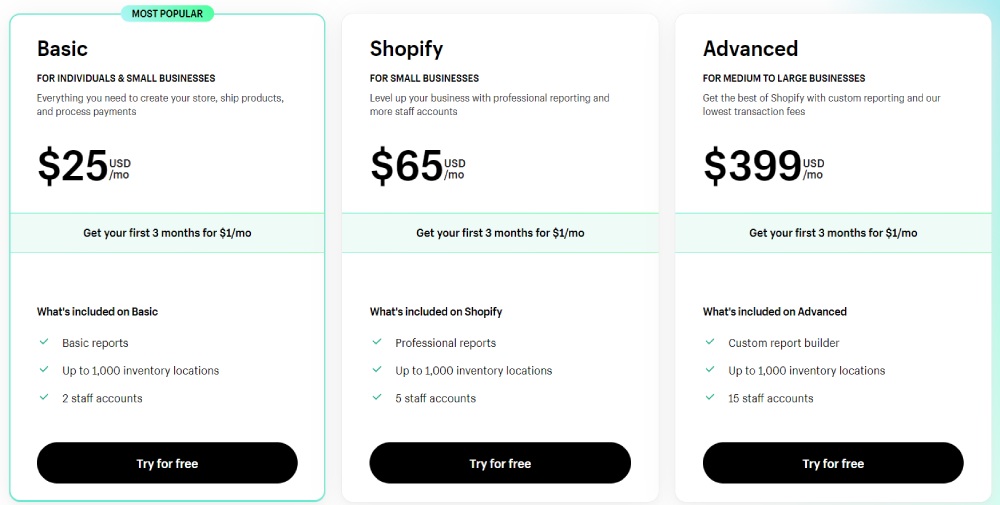 Shopify has three primary pricing plans available: Basic, Shopify, and Advanced. New users get a free trial to test Shopify before launching a site. It's an excellent way for new store owners to test the waters before committing to Shopify. Here are the prices:
Basic – $25/mo ($19/mo on the yearly plan)
Shopify – $65/mo ($49/mo on the yearly plan)
Advanced – $399/mo ($299/mo on the yearly plan)
However, there are various pricing plans available for small businesses and retail ones.
Starter – $5/mo
Retail – $89/mo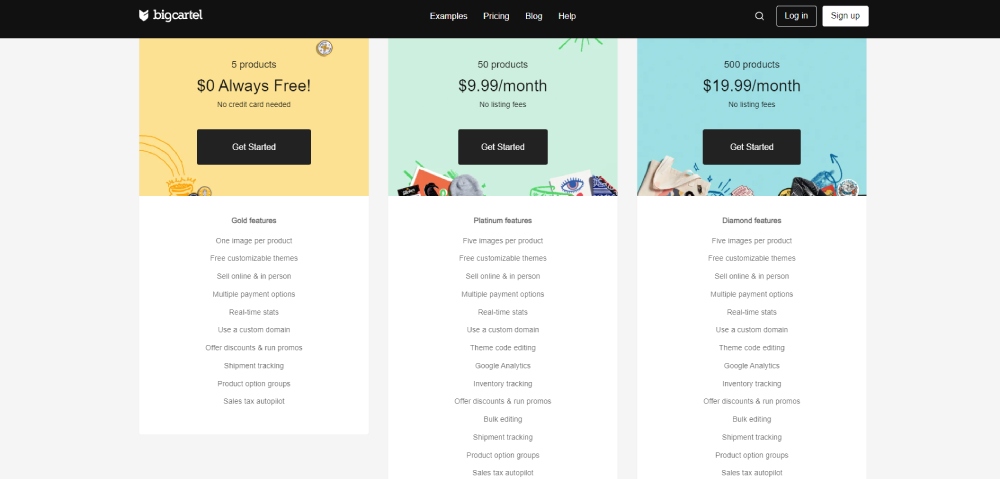 Meanwhile, Big Cartel has a free plan for artists and makers. They don't require a credit card upon sign-up. Aside from the Free/Gold (5 products), they also have Platinum (50 products) and Diamond (500 products) plans. Here are the prices:
Gold – Free
Platinum – $9.99/mo
Diamond – $19.99/mo
Verdict: Big Cartel has a leg over Shopify with its free plan. However, in terms of value, Shopify brings more to the table.
7. Support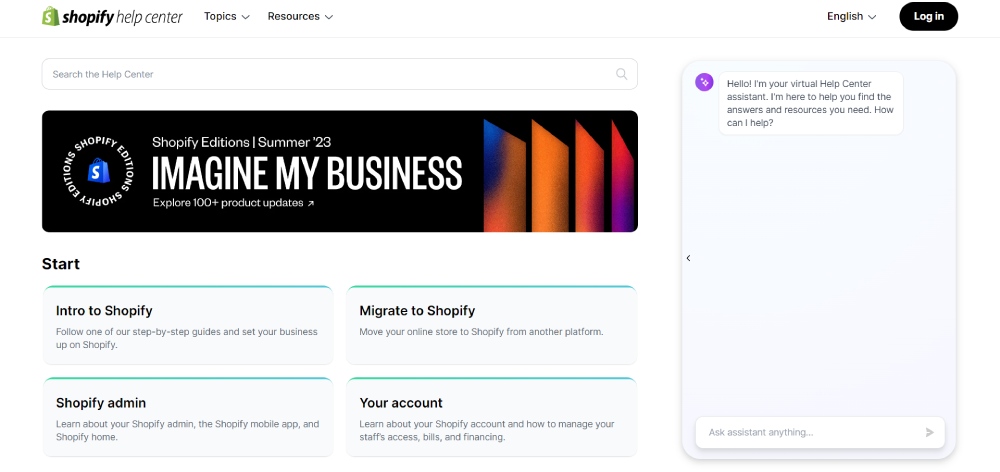 Regardless of your Shopify plan, you get 24/7 chat.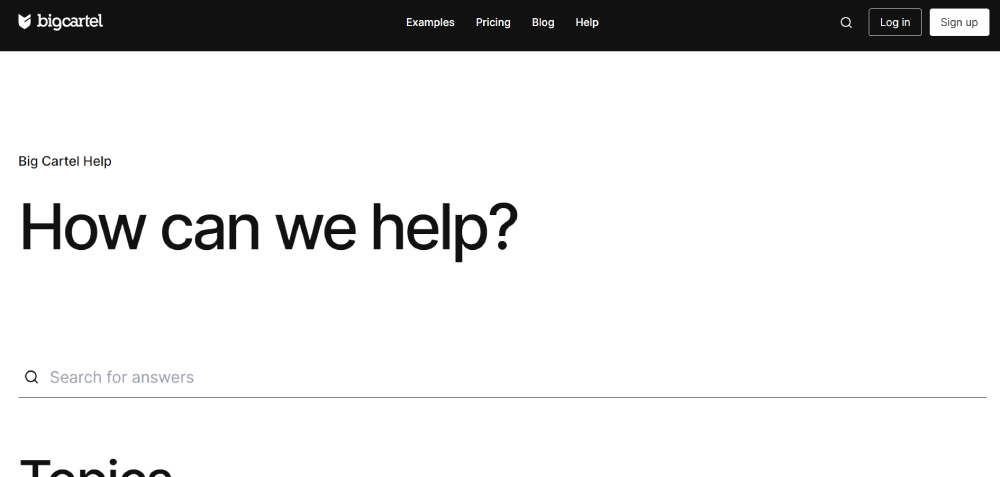 Meanwhile, Big Cartel has chat and email options. Their email support is available from Monday to Friday from 8 AM to 6 PM EST.
Verdict: Shopify wins despite having only one support channel. The 24/7 support is helpful when store owners need assistance on their site anytime.
Alternatives
Shopify and Big Cartel aren't the only eCommerce platforms you want to look at before opening your online store. Here are our top picks for other eCommerce platforms.
WooCommerce
BigCommerce
Shift4Shop
Wix
PrestaShop
Final Thoughts
In this Big Cartel vs Shopify debate, it's clear that Shopify wins, considering the comprehensive tools and features included in setting up your online store. However, let's not put Big Cartel on the sidelines since it has the basic features any new small business owner will need to launch their business. Big Cartel puts the spotlight on smaller businesses to shine and allows them to establish their online presence without worry.