If your business doesn't have an online store yet, you should be scrambling to have one now. It's no longer a choice but a necessity. And choosing where to go can add to the pressure. To help you find the best platform to sell online, we will take an in-depth look at two of the biggest selling platforms today. Which one should you use, Shopify or Etsy?
Shopify vs. Etsy: A Brief Overview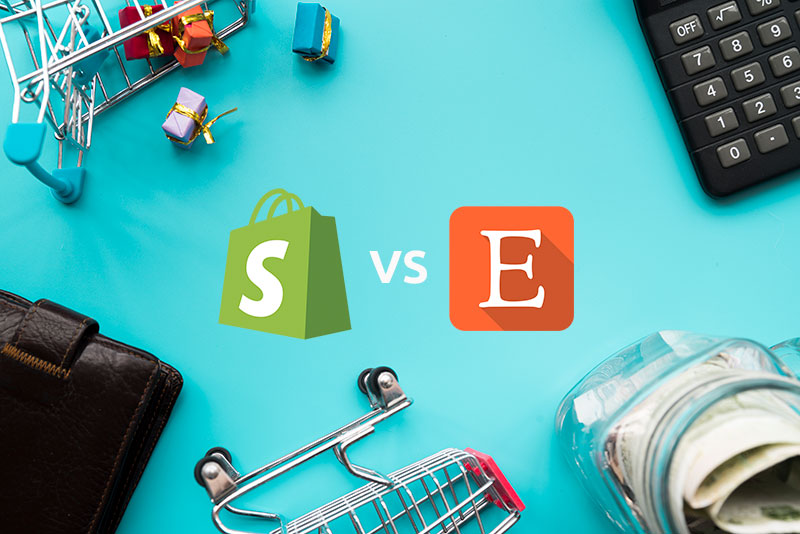 A versatile platform, Shopify is an e-commerce website builder that lets businesses of all sizes create a standalone website and run a store. It offers a wide range of amazing tools that allow you to customize your websites. These can help you create unique branding to help your business stand out.
On the other hand, Etsy is a leading online marketplace that caters mainly to crafters, artisans, and anyone who creates handmade or vintage items. It has a focus on fostering community and creativity, making it a favorite of many small businesses looking to showcase their unique creations to the world.
Why Shopify?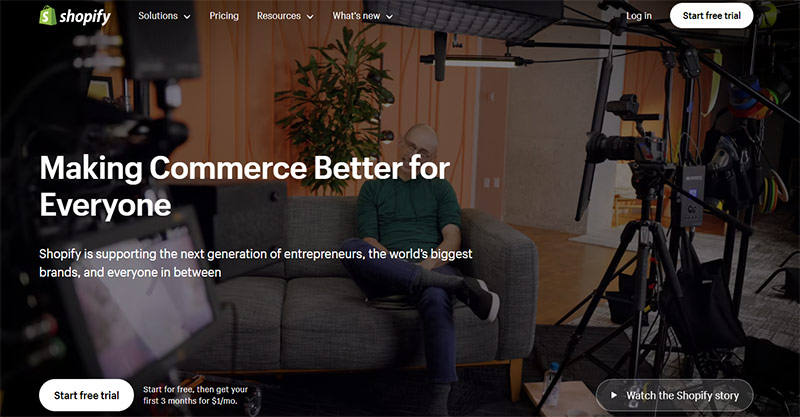 While choosing which platform to use depends on your business goals, products, budget, and preferences, it pays to know each platform closely before making a decision. Below are several reasons why you should consider selling on Shopify:
Superb Customization and Branding Options: Shopify offers exceptional versatility and flexibility in customization and branding. It gives you complete control over your e-commerce store's design, layout, and functionality. This is vital in creating unique branding for your business for a strong and remarkable identity.
Wide Global Reach: Shopify has features that let you tap into the global market simply by selling directly from your website. If you haven't thought of selling abroad, with this platform, you now can.
Strong Business Growth: Shopify has advanced analytics and reporting tools to help you grow your business. It can help you expand your product lines, optimize your marketing tasks, or target new demographics easily.
Excellent Scalability Features: Shopify has your business' growth in mind with its scalability features. It is designed to grow with you and accommodate your needs as your business expands. It lets you reach out to new markets, integrate additional features, and add apps as your brand evolves.
Robust Marketing and SEO Features: Shopify helps you promote your e-commerce store with its powerful SEO and marketing tools. It can help you boost your online presence by allowing optimization of your product listings, leveraging analytics, running ad campaigns, and many more.
Multiple Payment Processing Methods: Shopify offers you more choices for processing payments. This includes Shopify Payments, PayPal, Apply Pay, Amazon Pay, and many others.
Diverse Product Catalog: While Etsy specializes in handcrafted or vintage items, Shopify lets you sell more than these. This platform is suitable for any type of business, from digital products to physical goods.
24/7 Customer Support: Shopify has a customer support service that lets you contact them any time of the day. This is especially helpful should you encounter technical issues or if you have questions about your store.
Why Etsy?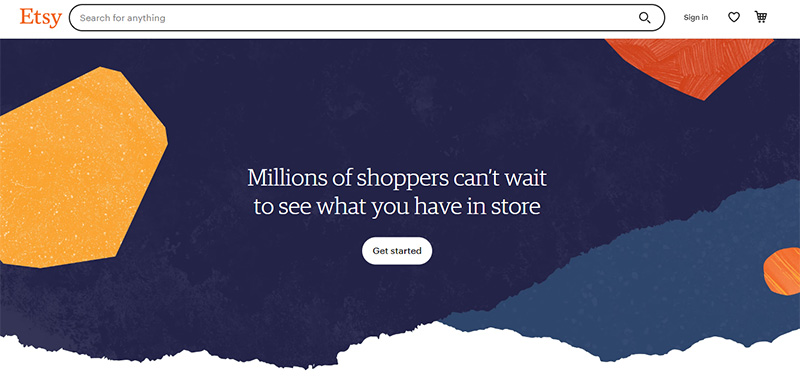 Aside from its ready-made audience, Etsy offers many wonderful benefits for e-commerce store owners. Here are some of the best reasons to use this platform:
Built-In Audience: As earlier mentioned, Etsy has a humongous audience already built in. They come in millions, with 7.4 million active sellers and 95 million active buyers in 2022. Using Etsy gets you in front of these massive numbers, which saves you the effort of finding and attracting your own audience.
Large Web of Community and Networking: Etsy has and fosters a large network of community among its sellers. It lets you connect with other sellers, artisans, and entrepreneurs. This is ideal for sharing experiences and trade secrets and learning from each other.
Lower Initial Costs: Opening a shop on Etsy requires only a small amount of upfront costs when compared to Shopify. This is because you won't need to pay for hosting, web design, and other infrastructure.
Simple Payment Processing: Etsy has simplified payment processing. It uses Etsy Payments, which gives buyers plenty of options which include PayPal, Apply Pay, and Etsy gift cards.
User-Friendly Platform: If you aren't technically savvy, Etsy is a great platform to use. It has a very low learning curve and will let you set up your store quickly and easily.
Easy Access to Etsy Ads: Etsy has several tools to help you with advertising. Promoting your listings on the platform is made easy with Etsy Ads.
Less Administrative Tasks: Etsy handles many administrative tasks to leave you more time to do more with your business. It takes care of hosting, technical maintenance, and security updates, to name a few.
Mobile-Friendly: Etsy is optimized for mobile phones, making your store accessible to mobile phone users.
How to Choose Between Shopify and Etsy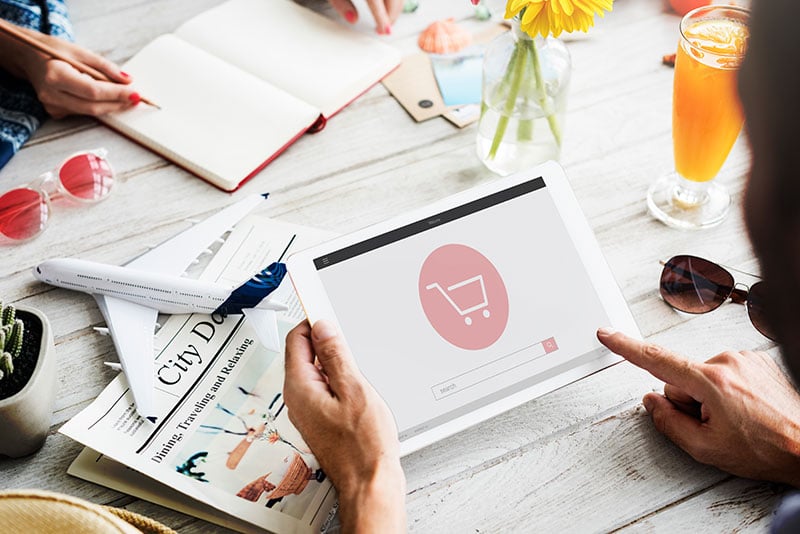 To help you choose between Shopify vs. Etsy, you need to consider your products and target market. Etsy is known for handmade and vintage items, so if your wares fall under this category, this is the platform that you need. On the other hand, Shopify caters to a wider range of products.
In addition, decide how much control you want to have for your branding preferences. Shopify gives you total control, while Etsy has standards you must follow. You also need to assess your budget and marketing strategies.
Shopify offers more marketing tools but with fees, while Etsy relies on its ready-made audience and listing and commission fees. You must also factor in your technical skills and long-term plans. These will help you make informed decisions when selecting the right platform to sell.
Final Thoughts
The battle between Shopify vs. Etsy ends when you make your decision on which one you should use. Remember that there is no one-size-fits-all e-commerce store. Choosing between Shopify and Etsy will be down to what platform aligns with your objectives, budget, and preferences.
For all your e-commerce store's visual needs, there's always Penji. Let our professional designers craft the best and most unique graphic design to differentiate your store from the rest. Watch our demo video here or click on this link to get us started.