Are you thinking of setting up or revamping your online business?
You've probably heard of Shopify, Wix, and Squarespace. Well, you're in luck. In this Shopify vs. Wix vs. Squarespace comparison, we'll break down the nitty-gritty of each platform to help you figure out which one's the best fit for your business.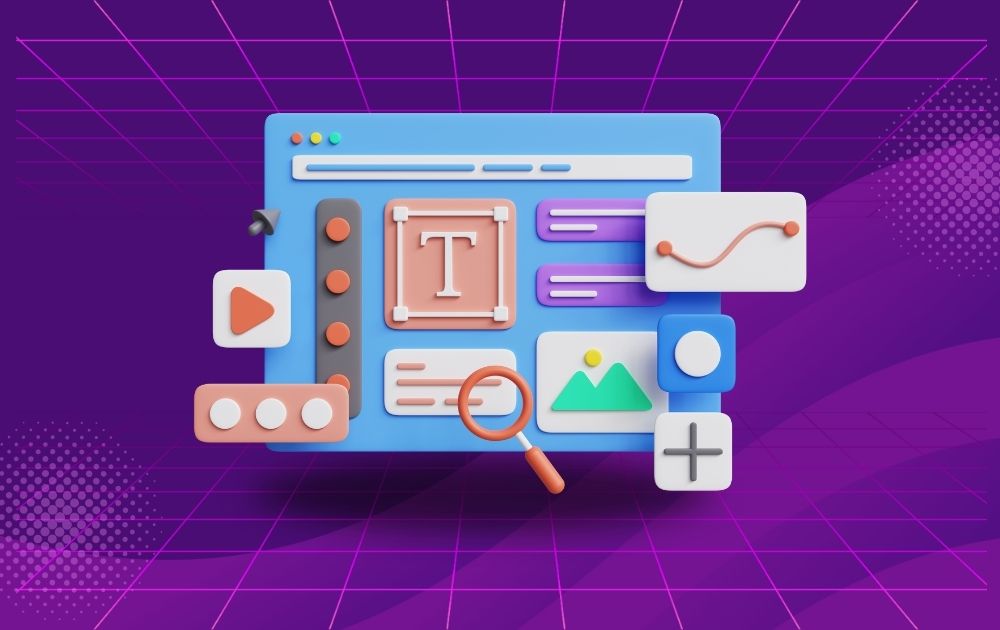 From e-commerce features to design options and pricing, we've got you covered.
So, grab a cup of coffee, and let's dive into this together. Ready?
Shopify vs. Wix vs. Squarespace Primer
Before we proceed to our Shopify vs. Wix vs. Squarespace, it's vital to know the background of each platform.
Shopify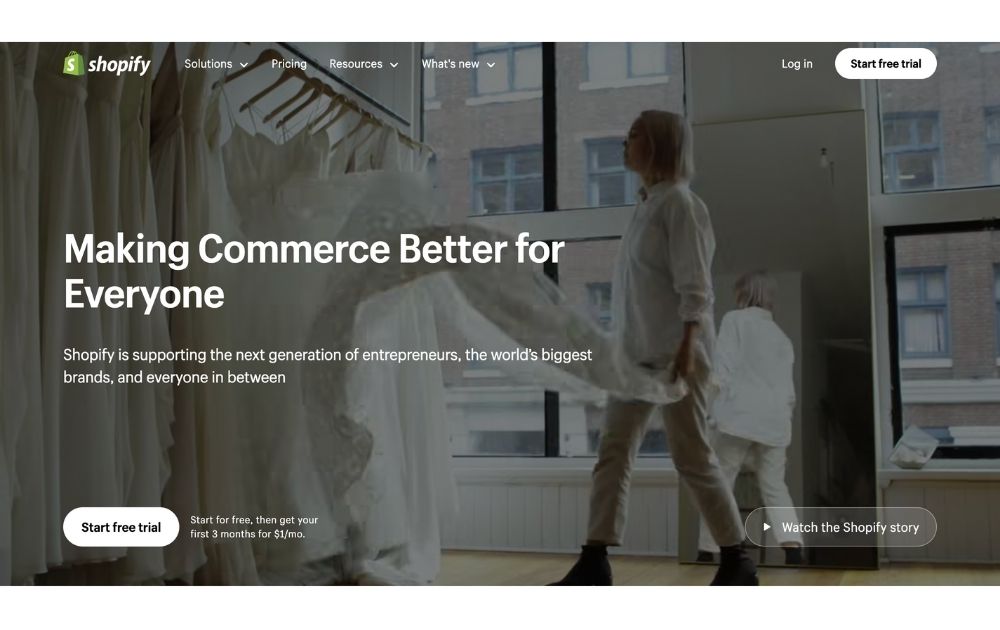 Shopify is a leading e-commerce platform allowing individuals and businesses to create and manage online stores.
Shopify is designed to help people build their scalable online store with hundreds of built-in features and many apps. You can sell products directly on your website and across multiple marketplaces and social media.
This platform is known for its user-friendly interface, making it easy for individuals without any technical background to set up and run their online store.
Wix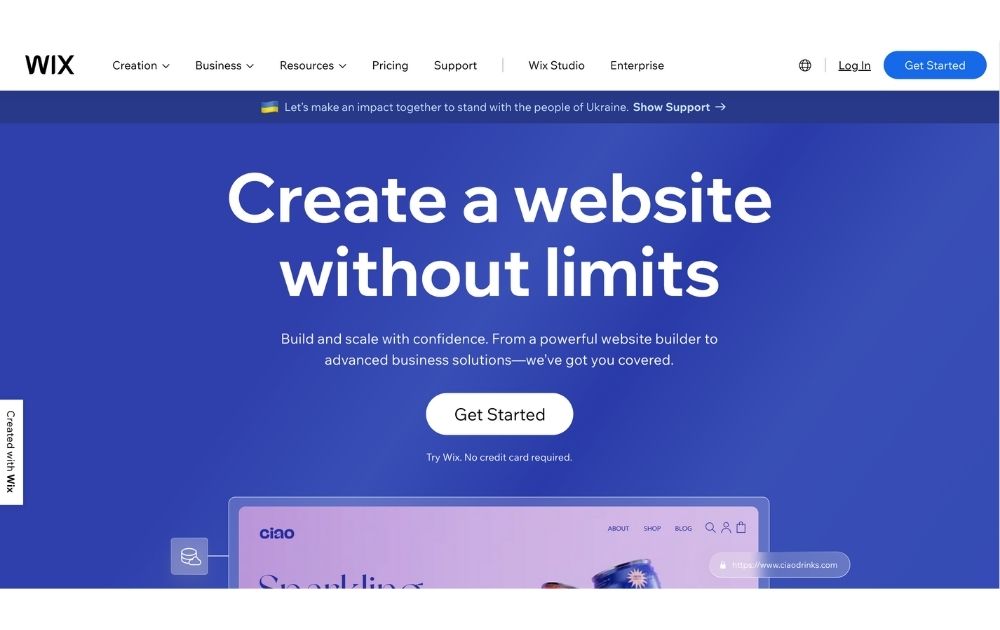 On the other hand, Wix is a cloud-based web development platform that allows users to create and design websites through a user-friendly drag-and-drop interface.
Wix is designed for users who want to create a website without knowing how to code. It's suitable for personal sites, portfolios, blogs, small businesses, and even some e-commerce needs.
One of Wix's standout features is its intuitive drag-and-drop editor. This means you can design your website visually, placing elements like text, images, and videos wherever you like on the page.
Squarespace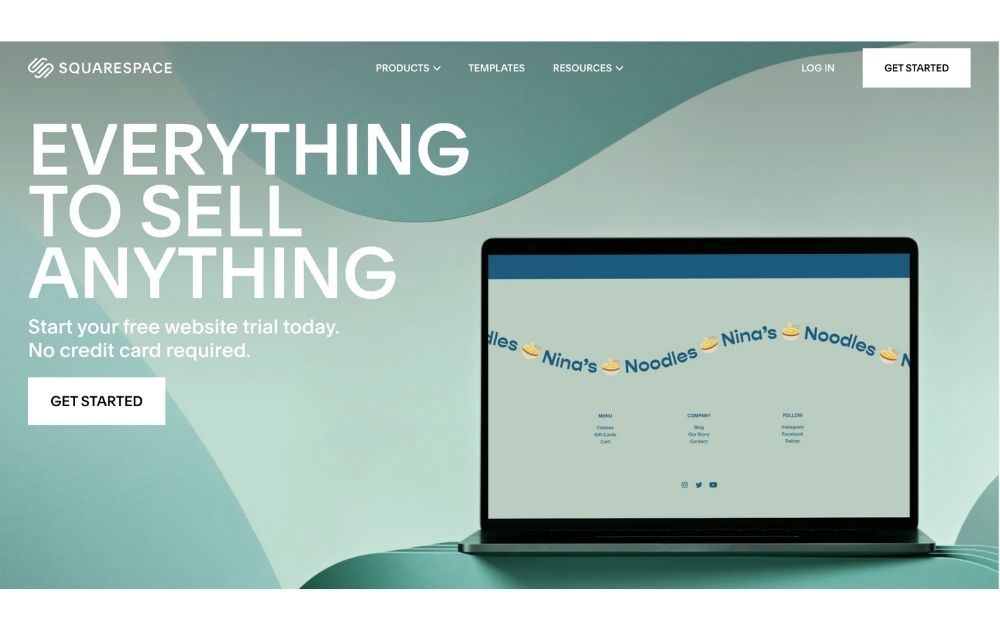 Meanwhile, Squarespace is a website building and hosting platform known for its sleek design templates and user-friendly interface.
Squarespace is designed to help individuals and businesses create professional-looking websites without needing any coding skills. It's commonly used for portfolios, blogs, business sites, and e-commerce stores.
One of Squarespace's hallmark features is its collection of beautifully designed templates. These templates are responsive, ensuring that websites look good on both desktop and mobile devices.
Shopify vs. Wix vs. Squarespace Comparison
Which is better, Squarespace or Wix or Shopify?
If you look at most Shopify vs. Wix vs. Squarespace Reddit discussions and online articles, there's no one-size-fits-all answer to this question. It's best to look at how the platforms fair in individual aspects:
Purpose and Best Use
Shopify is primarily an e-commerce platform designed for online stores of all sizes. Best for businesses focused on online sales.
Wix is a general website builder with e-commerce capabilities. Ideal for personal sites, portfolios, small businesses, and essential online stores.
Squarespace is a design-centric website builder with e-commerce features. Great for creatives, portfolios, and small to medium-sized businesses.
Ease of Use
Shopify is user-friendly, with a slight learning curve for complete e-commerce novices. It also offers a step-by-step setup.
Wix's strength is its intuitive drag-and-drop editor, making it easy for beginners to design a website.
Squarespace is also user-friendly and mainly focuses on design. Getting used to the editor might take a bit, but it offers a clean interface.
Design and Templates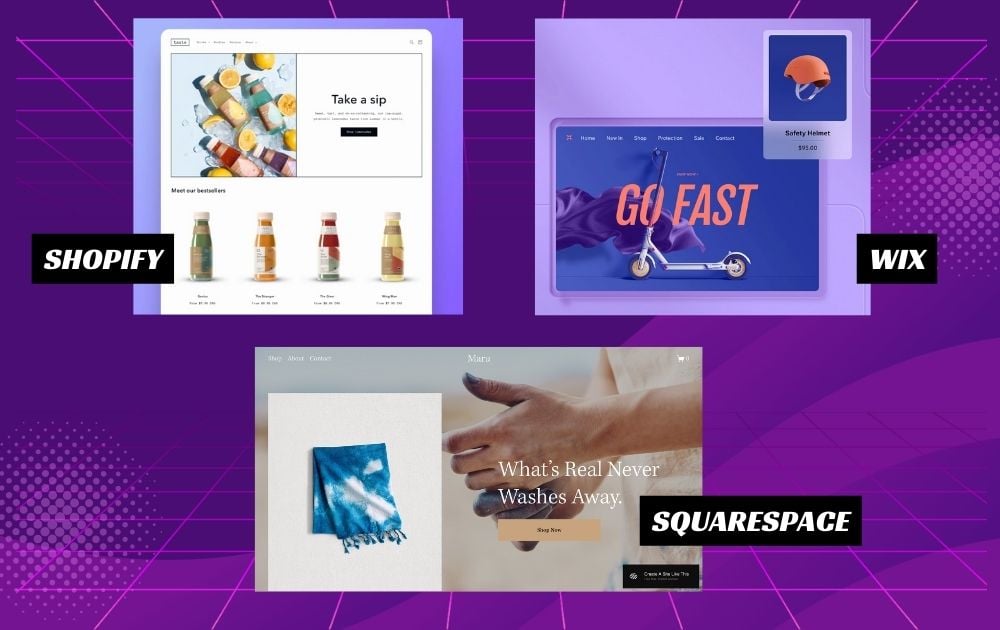 Though you can always go for professional graphic design tailor-made for your business, all three platforms offer many templates.
Shopify offers a range of e-commerce templates, both free and paid. Most of these Templates are highly customizable with access to the code.
Wix, on the other hand, has hundreds of customizable templates for various industries. Offers flexibility in design.
Squarespace, meanwhile, is known for sleek, professional templates. It has less quantity than Wix but is often praised for quality.
E-commerce Capabilities
Shopify offers robust e-commerce features, including inventory management, various payment gateways, and an extensive app ecosystem.
Wix provides essential to intermediate e-commerce features suitable for smaller online stores.
Squarespace also has solid e-commerce features. Because of its focus on design, this platform is best for ventures that prioritize aesthetics and sales.
Shopify vs. Wix vs. Squarespace Price
How much is Shopify vs. Squarespace vs. Wix? Pricing is one of the primary considerations among users. Here's a comparison of Shopify vs. Wix vs. Squarespace cost.
Shopify. This platform offers subscription-based pricing, which operates on a monthly or annual subscription model with a few primary tiers. Essential is suitable for new businesses or online businesses new to in-person selling. On the other hand, the standard package is designed for growing ventures with more features. Meanwhile, the advanced package is for scaling businesses that need advanced features. Aside from the subscription fee, you may also shell out for additional costs, such as paid apps, premium themes, and transaction fees if you don't use Shopify Payments.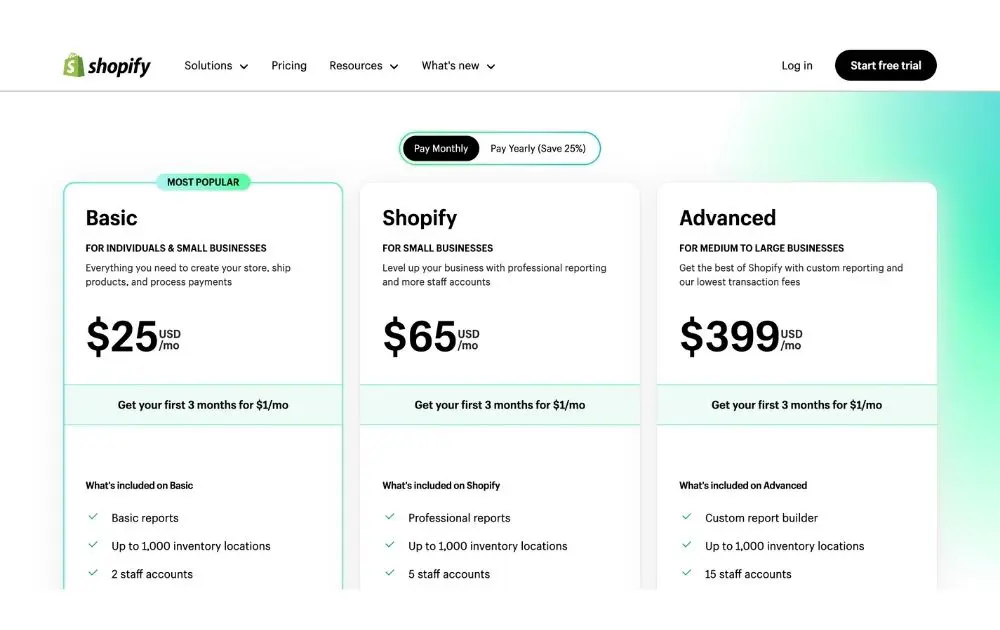 Wix. The platform operates in a freemium model. The platform allows users to create a website for free but with Wix branding. To remove ads and access more features, you'll need to upgrade. Wix offers website plans and business and e-commerce plans – higher-tier plans designed for online stores, with features like online payments and customer accounts. You might also need to pay for additional costs, such as apps and premium design features.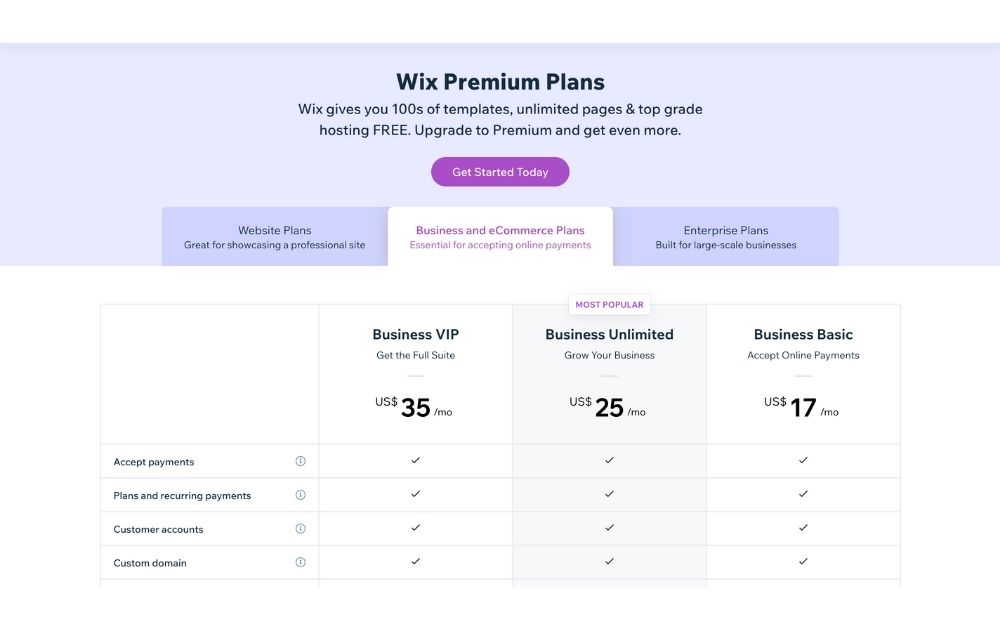 Squarespace doesn't offer a permanent free plan, unlike Wix. However, they provide a trial period for users to test the platform. The platform offers three subscription tiers: personal, business, basic commerce, and advanced commerce. While Squarespace's pricing is all-inclusive, users might incur costs for third-party integrations or premium blocks and extensions.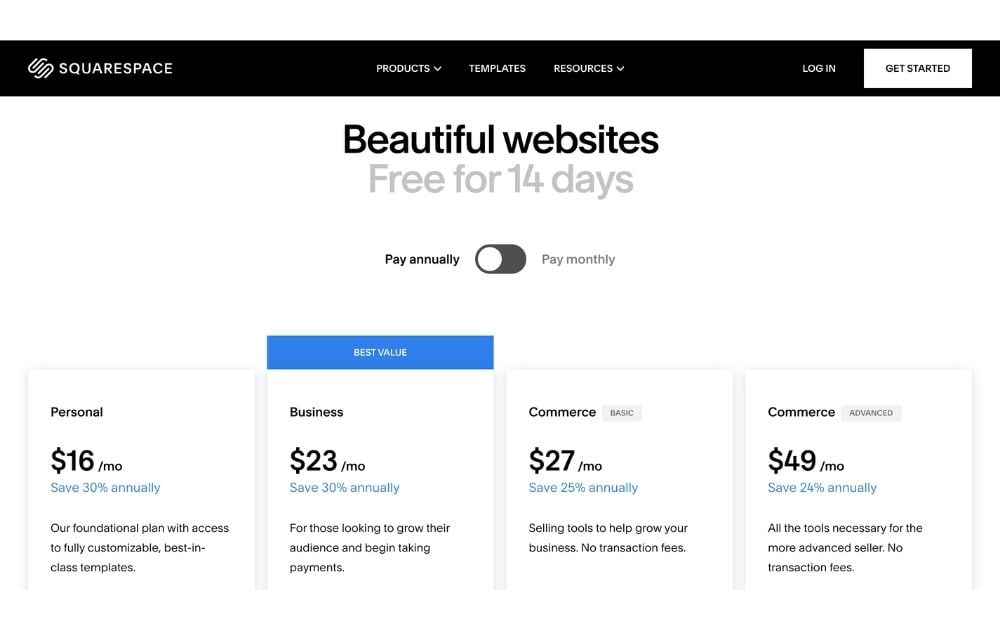 The Lowdown
So, in a Shopify vs. Wix vs. Squarespace comparison, which platform reigns supreme?
Shopify is best for businesses that are primarily focused on e-commerce and need a platform that can scale with their growth. On the other hand, Wix is versatile and can cater to a wide range of website needs, especially for those who prioritize ease of use and design flexibility.
Squarespace is ideal for those who want a balance of design aesthetics and functionality, especially creatives and businesses that want a visually appealing site.
While Shopify, Wix, and Squarespace each have their strengths, the design and visuals of your online platform play a crucial role in attracting and retaining customers. And that's where Penji comes into the picture.
Penji offers on-demand graphic design services that can elevate the look and feel of your website, no matter which platform you're on. Sign up now and discover the magic of Penji's design services and make your online presence truly shine!