Navigating the bustling streets of the print-on-demand market, two giants stand tall and face each other: Printify vs. Printful.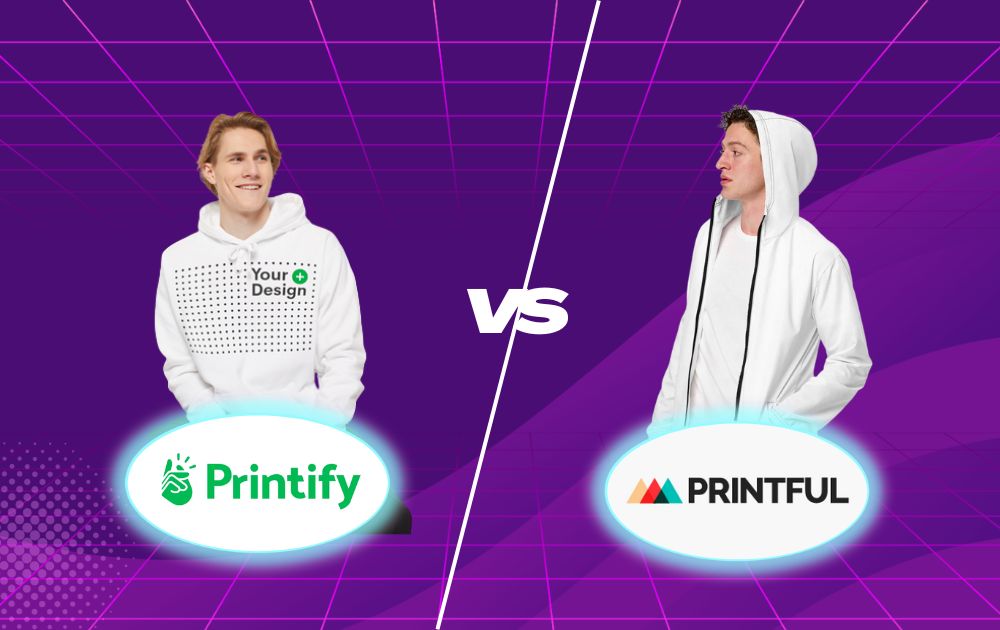 Like two master chefs in a culinary showdown, each brings its unique flavor to the table, promising to transform your eCommerce dreams into a delightful reality.
As we embark on this journey to uncover the essence of each platform, let's delve deep into their histories and features and what truly sets these two POD powerhouses apart.
What is Printify?
While many platforms were vying for attention, Printify's inception was marked by its commitment to simplifying the print-on-demand process for sellers.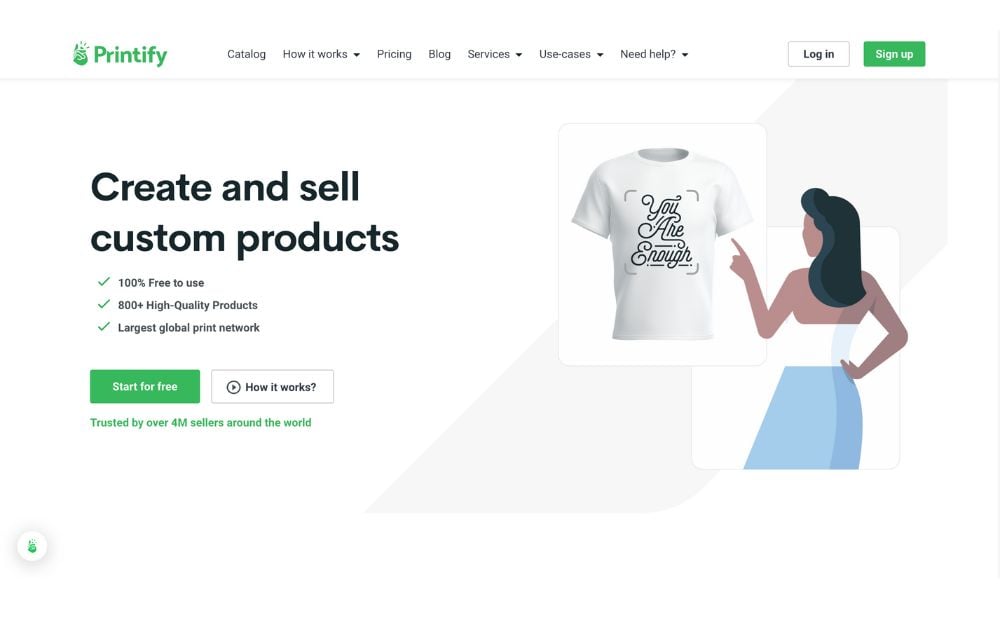 Its roots are deeply embedded in user-centric design and functionality, and it didn't take long for Printify to become a hot topic in Printify vs. Printful review discussions across various platforms, including Reddit.
Here are its core features and offerings:
Printify offers many products, from apparel to home decor, allowing sellers to design and print as per their brand's essence.
Seamless integration with popular online stores, especially platforms like Etsy, ensures that sellers have a hassle-free experience.
Known for its competitive pricing, Printify often becomes the subject of "Printify vs. Printful cost" debates, offering affordability without compromising quality.
What is Printful?
Printful, often seen as the counterpart in the "Printify vs. Printful" equation, has its own tale of ascendancy. Born out of a desire to revolutionize the print-on-demand landscape, Printful's journey is one of innovation, resilience, and a relentless pursuit of excellence.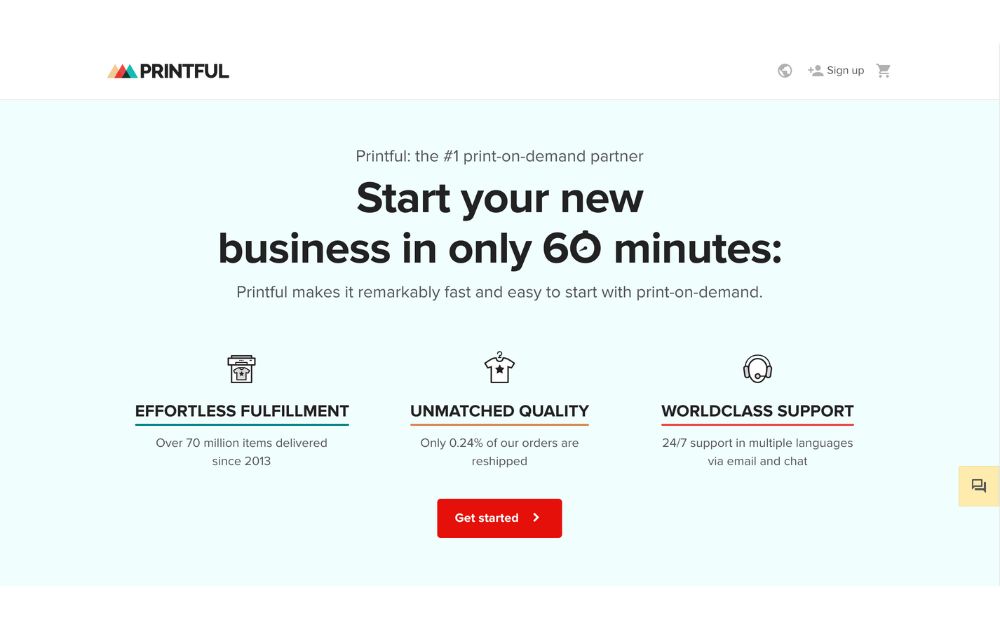 Its growth trajectory, often documented in eCommerce platforms and print-on-demand forums, showcases its dedication to serving sellers with unmatched zeal.
Here are its core features and offerings:
From trendy apparel to quirky accessories, Printful's product range is also vast, catering to diverse seller needs.
Printful's integration capabilities, especially its harmonious relationship with Etsy, have been lauded by many, making it a go-to choice for many online sellers.
Printful's transparent pricing model ensures sellers get value for every penny spent.
Printify vs. Printful: A Side-by-Side Comparison
Here's a side-by-side comparison of the two print-on-demand giants in terms of various factors users are looking for in a service provider.
Custom Merchandise Options
Printify. Boasting a diverse range of products, Printify allows sellers to unleash their creativity, from custom apparel to personalized home decor. Printify's best-selling categories are t-shirts, sweatshirts, hoodies, baby clothing, phone cases, and wall decorations.
Printful. With a slightly different product catalog, Printful offers its own set of unique items, ensuring that sellers have a plethora of options to choose from. Some of Printful's best-selling products include bomber jackets, t-shirts, hoodies, matte paper posters, crew neck sweatshirts, and classic dad hats.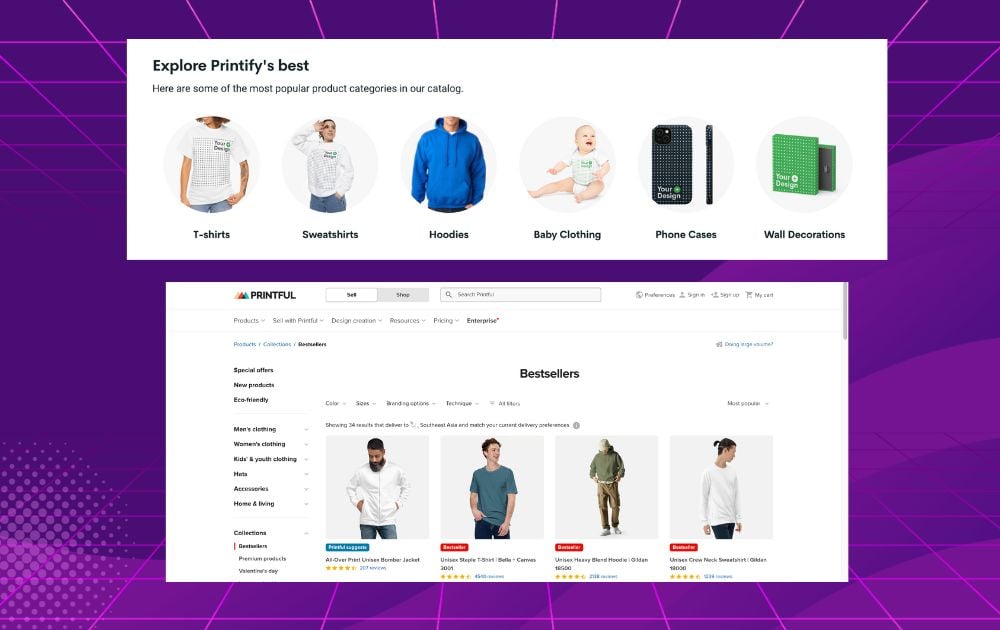 Platform Integrategration
Printify. With a focus on simplifying the seller experience, Printify offers seamless integration with major eCommerce platforms, ensuring a hassle-free setup. While Printify supports a range of platforms, its synergy with Etsy stands out, making it a preferred choice for many Etsy sellers.
Printful. Printful's robust API ensures smooth integration with real-time updates and synchronization features that sellers rave about. Printful's harmonious relationship with Etsy, coupled with its support for other major platforms, ensures sellers have flexibility in choosing their sales channels.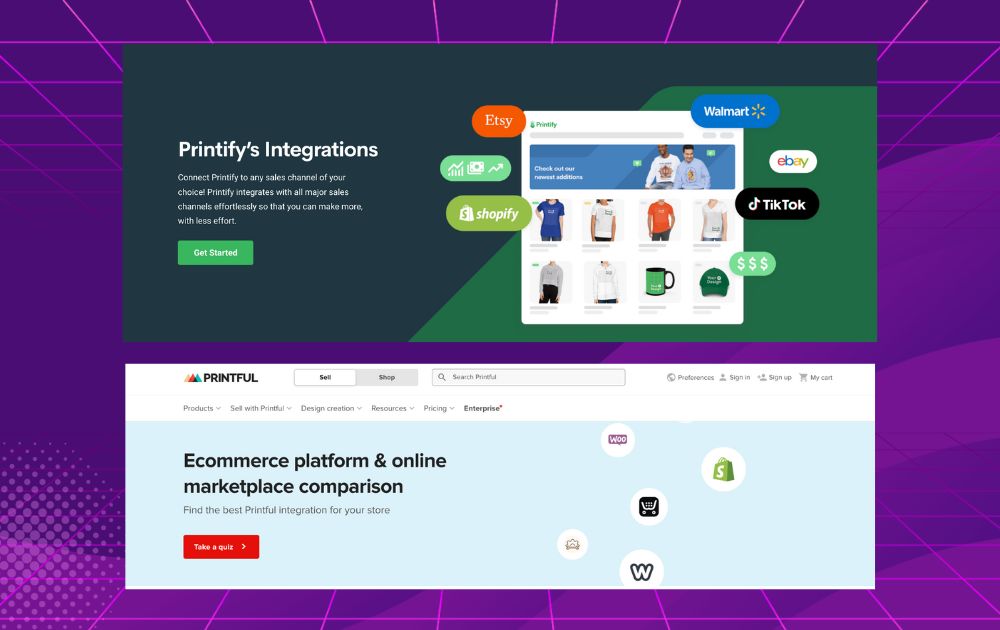 Printify vs. Printful Cost
We've come to one of the most crucial comparison factors – fees. How do the two compare in this department? It comes down to monthly fees, product costs, and additional fees.
Monthly Fees. Printify offers a free plan and two paid plans (Premium and Enterprise). Printful, on the other hand, does not charge a monthly fee for its basic services, but there are optional additional tools available with a monthly subscription.
Product Costs. Both platforms charge for the products you sell, their fulfillment, and shipping costs after the customers buy from you. However, Printful includes standard product customization in its price, while Printify's customization offerings may vary based on the plan.
Additional Fees. Printful has specific fees for services like embroidery digitization, extra customization, using premium images, and product label fees. Printify's additional fees may vary based on the chosen plan and specific services utilized.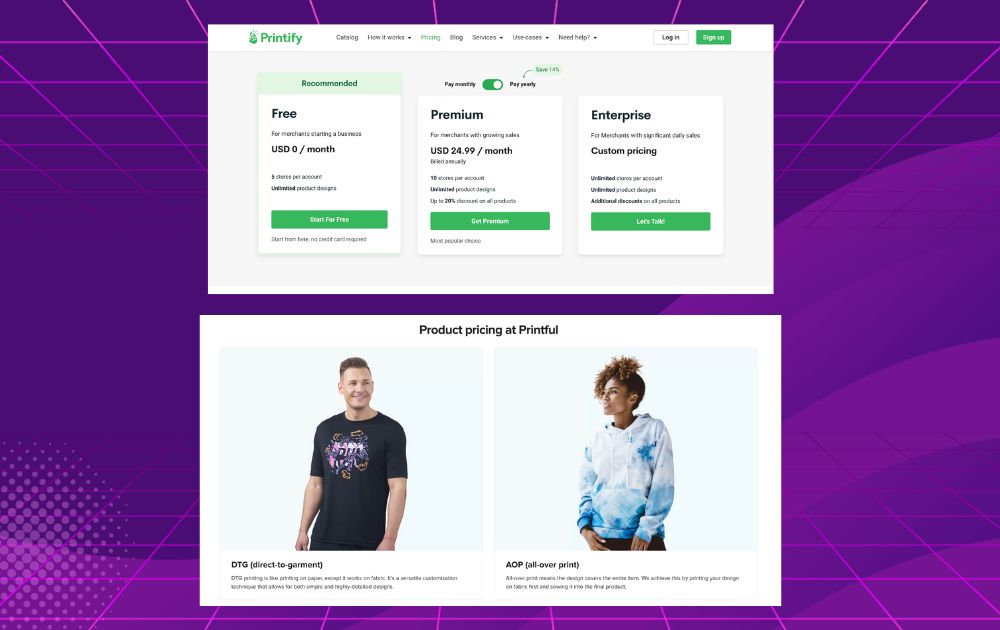 Other Factors to Consider
Here are other factors to consider when deciding between Printify vs. Printful:
Print Quality. Consider ordering samples from both platforms to compare the print quality and how they align with your vision.
Shipping Costs and Times. Delays in shipping or high shipping costs can impact customer satisfaction. Review the shipping options, costs, and estimated delivery times for both platforms based on the area of your target market.
Reviews and Feedback. Look for reviews and feedback from other users. For instance, Printify vs. Printful Reddit discussions could provide real-world insights into the strengths and weaknesses of each platform from a user's perspective.
The Lowdown
While both platforms offer quality products and competitive pricing structures, the best choice will depend on the seller's specific needs and preferences. It's essential to consider the volume of sales, customization requirements, and additional services when deciding.
Remember, success in the print-on-demand industry isn't solely about the platform you choose but also about the passion, creativity, and dedication you pour into your designs and customer experience.
While platforms like Printify and Printful provide the tools to bring your designs to life, having high-quality, professional designs is equally crucial. That's where Penji comes into play.
Whether you need t-shirt graphics, sticker design, or any other visual asset that requires professional graphic design, Penji's team of experienced designers is ready to assist.
Here are a few print-on-demand designs we've made for ecommerce clients in the past: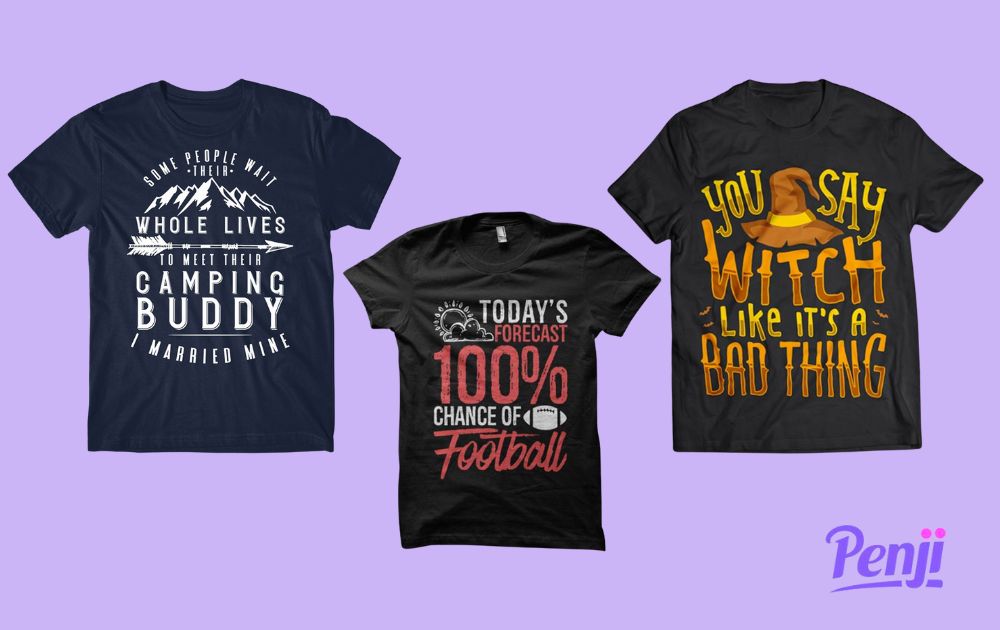 Sign up now and elevate your print-on-demand business.
Frequently Asked Questions (FAQs)
Is Printify better than Printful?
Both Printify and Printful have their own set of advantages and features. The best choice depends on individual business needs, product preferences, and budget. It's recommended to review both platforms in detail and even test out their services to determine which one aligns best with your requirements.
Is Printful the same as Printify?
While Printful and Printify are print-on-demand platforms allowing users to create and sell custom products, they are distinct companies with different pricing structures, product offerings, and integrations. Each platform has its unique features and benefits.
What is better quality than Printful?
The quality of products can vary based on the specific item, print method, and supplier. Both Printful and Printify partner with various suppliers, so the quality can differ. It's advisable to order samples from both platforms to compare the quality firsthand.