Starting an e-commerce business can be overwhelming. Add to that the task of choosing which selling platform to use, which can be confusing. To help you make an informed decision, we're looking closely at the Magento vs. Shopify comparison. Here's what you need to know:
Magento vs. Shopify: An Overview

Two of the most popular e-commerce platforms are Magento and Shopify. This is because they offer a wide array of tools and features that make online selling easy and effective. However, they have vital differences that may affect your business, so it's crucial to scrutinize each before deciding.
Magento is an open-source platform, meaning you can download and use it for free. It is scalable, making it a perfect choice if you see your business growing and handling more traffic and transactions in the future. If you're a small business looking to grow rapidly into a more complex business, Magento may be a good fit.
On the other hand, Shopify is a hosted platform. This means it will handle the hosting and maintenance, so you don't have to. This is perfect if you don't have any technical know-how in setting up an online store.
Why Magento?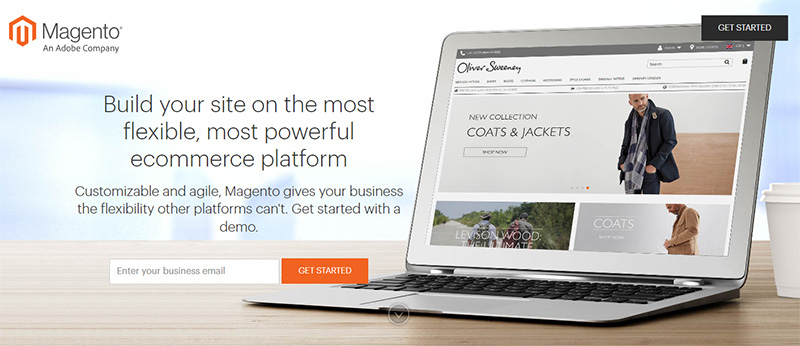 A robust and flexible e-commerce platform, Magento is home to many businesses of different sizes. It provides them with amazing features and benefits that help them manage their businesses. These include the following:
Full Customization: If you're looking to create an online store that stands out from the competition, Magento is the platform you need. It is highly customizable to help you establish your brand identity and craft a unique online store that separates you from your competitors.
Easy Product Management: Magento has made product management easy for its sellers. It has a wide array of product types, categories, attributes, and pricing options.
Multiple Payment Processing Methods: Magento supports a wide selection of payment methods, such as PayPal, Amazon Pay, and Stripe, among others.
SEO-Friendly: Magento helps your online store rank high in search engines. It has SEO tools and features that will help you be seen and attract organic traffic, which is crucial in increasing your sales.
Security Features: Magento is a secure platform fortified to protect your customers' data. It provides security updates that help protect your online store from vulnerabilities.
Comprehensive Analytics and Reporting Tools: Magento has data analytics and reporting features to help you track and monitor your store's performance. This lets you make data-driven decisions that are sure to improve your business.
Active Community of Developers: Magento has a massive and active community of developers and sellers who can provide support and resources to improve your selling journey. These can also be an excellent resource for getting extensions and themes made by third-party vendors that will help you enhance your store's functionality and looks.
Why Shopify?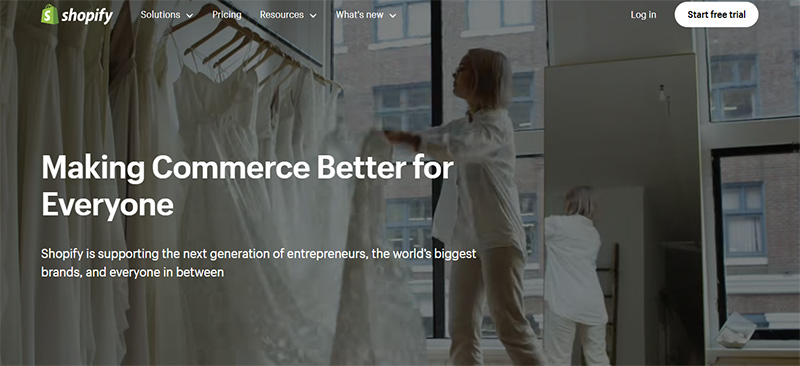 Shopify is one of the most popular platforms for selling online. It's because of the following:
Ease and Convenience: Many business owners use Shopify because of its user-friendliness. You don't have to be technical savvy to set up your store and manage it. The platform does it for you as it handles the maintenance and hosting aspects of your store.
Pre-Designed Templates and Themes: Shopify has a wide selection of themes and templates to help you customize your store to reflect your brand. Many of these themes are mobile-responsive, making them beautifully visible on any device.
Easy Payment Processing: Shopify has its own payment gateway, Shopify Payments. It also has different third-party payment methods that provide flexibility to your customers.
Full Scalability: Shopify can adapt to businesses of all sizes, making it an excellent choice for startups looking to expand.
Built-In SEO Features: Shopify can help you attract more customers through its SEO features.
24/7 Customer Support: In case of technical difficulties or if you have any concerns about your store, Shopify has a customer support service that's there for you 24/7.
Extensive App Store: Shopify has an App Store that can provide you with a variety of extensions and plugins. You can easily and quickly add new features and functionalities to your e-commerce store to give your customers improved buying experiences.
Active Community and Resources: Shopify has a large community of active users that can be a helpful source for learning, troubleshooting, and trading hacks and tips.
Multi-Channel Selling: Shopify lets you sell on various channels, such as Facebook, Amazon, eBay, and Instagram. This significantly increases your reach and puts you in front of a bigger audience.
Strong Analytics and Reporting Tools: Shopify also has analytics and reporting tools that can help you see the performance of your store. This provides you with valuable data that can help you improve your ads, listings, and campaigns.
Magento vs. Shopify: Which One Should You Use?

Choosing between Magento and Shopify can be a real challenge, considering that they offer many benefits and advantages to online sellers. However, making the decision hinges on your business's specific requirements, technical skills, budget, and many other factors.
Magento is an excellent option if you want a fully customized store and if you know how to handle the technicalities involved in managing a store on the platform. On the other hand, Shopify is excellent for those who want a no-fuss selling experience, as the platform handles the hosting and maintenance tasks.
To help you find which one is the best, Magento vs. Shopify, you need to review your business goals and objectives. The features and functionalities on your e-commerce platform should align with them. This helps narrow down your choices and settle on one you'll enjoy working with and ultimately succeeding.
Final Thoughts
After carefully considering the features of Magento and Shopify, the decision still boils down to your business requirements and circumstances. Consider its demands and see what will fit it to a tee. Doing so lets you decide on the best course for your online store.
For your graphic design needs, work with Penji. We can craft unique and unforgettable visual assets for your online store. Watch our demo video here or click on this link to get the designs started.