Brand identity expert David Brier describes branding as the art of differentiation. This perfectly aligns with what statistics tell us: logos are the most recognizable brand identifiers. Before going ahead with your business, ensure that you have a logo that propels you to success. Let Penji help you with this by designing your logo and more! Check out what our amazing designers have done so far for our other clients.
However, if you want to try your hand out at creating a logo design for your business, below are ten of the best logo makers that you can find online:
1. Canva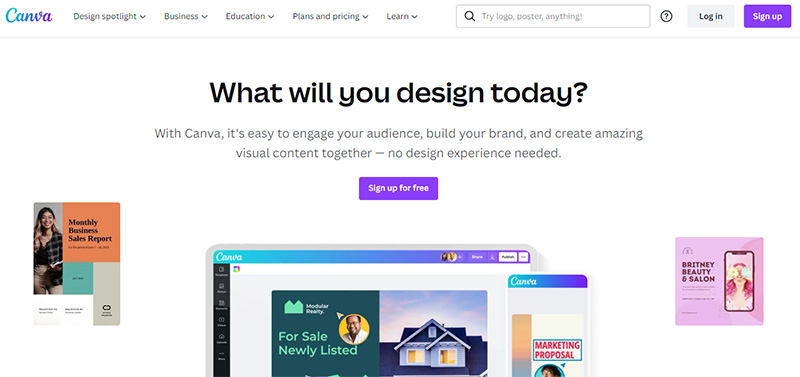 A design software that non-designers and professionals appreciate, Canva is easy and free to use. It lets you create logos and other design materials, from social media graphics to business card designs. It has a feature that lets you see your logo over several backgrounds, such as t-shirts, mugs, or notebooks.
Canva also has premium plans you can get if you feel restrained by the templates and other assets. This will unlock more features that you can use aside from designing a logo. Aside from this, this platform has a low learning curve, and you can find video tutorials throughout the site.
2. Themeisle Logo Maker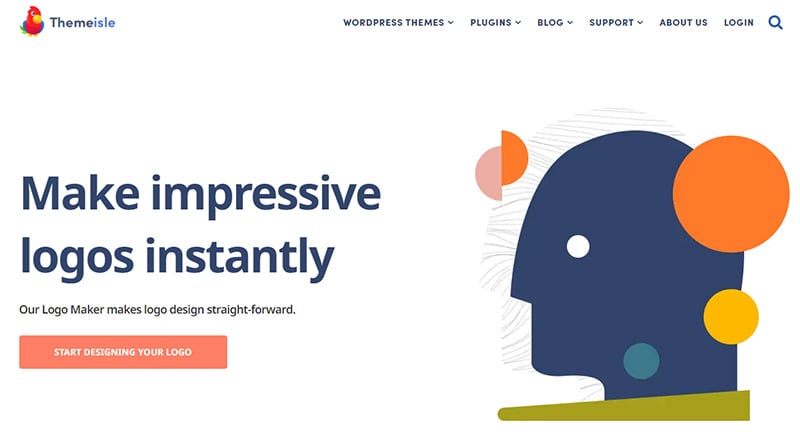 With its focus on logo design, Themeisle Logo Maker can get you one quickly and easily. Its interface is highly user-friendly; beginners won't find it hard to get a logo with this logo maker. It has various pre-made templates, icons, and other design elements to help you create a unique logo.
Themeisle Logo Maker is totally free to use. It has no hidden costs and lets you design with unlimited color combinations and excellent font choices. Aside from designing logos, you can also get plugins or WordPress themes for your blogs or websites.
3. VistaPrint Logo Maker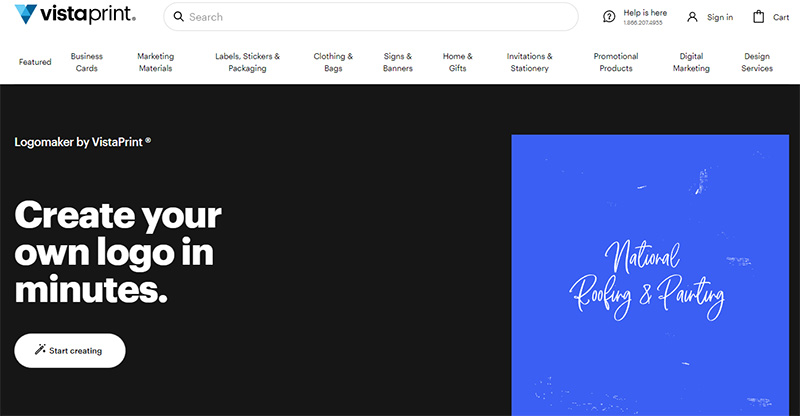 Create a unique logo design with VistaPrint Logo Makers' library of fonts and images. You don't need to sign up for an account. You can design your logo directly on the platform. With a few details from you, VistaPrint's AI will offer design suggestions based on these data.
VistaPrint lets you design a logo for free only if you order printed merchandise from them. If you want to download your logo design, you need to pay a minimal amount. That being said, their pricing is affordable and very cost-effective.
4. Hatchful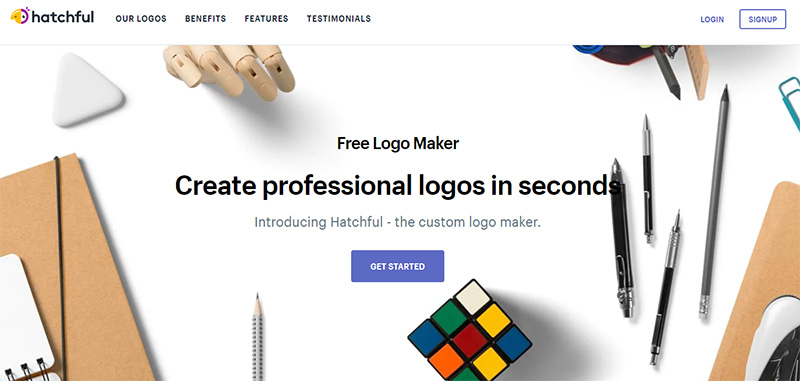 From the top e-commerce platform Shopify comes Hatchful, a logo creator that gets you a design in seconds. It is an excellent website for beginners and non-designers, but professionals also use it. It has hundreds of templates you can choose from to make a one-of-a-kind logo in various file formats.
Using Hatchful is free, but if you decide to use any of their premium logo templates, you will pay a small price. Since this is from Shopify, this online logo maker is ideal for sellers looking to create logo designs for their e-commerce stores.
5. Fiverr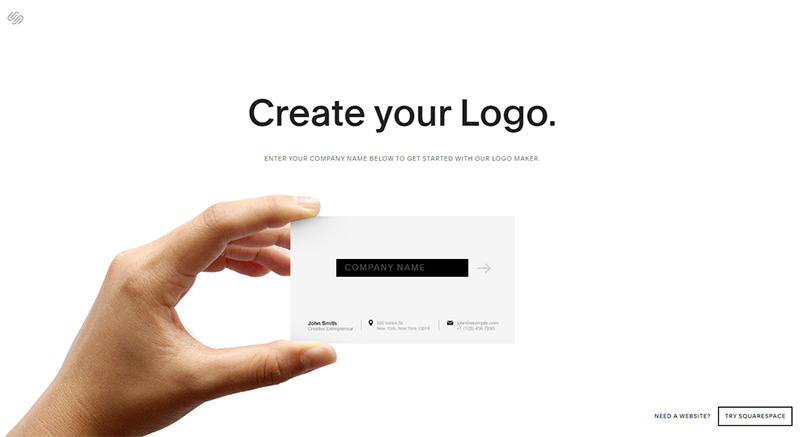 If designing your logo seems complicated, you can get a freelance graphic designer to do it for you. Fiverr is the perfect platform for this. It has an estimated 830,000 freelancers, giving you more options to get your logo design. You can find a wide array of workers here, so if you're looking for other freelancers aside from a logo designer, this is a great place to find them.
Pricing for Fiverr differs from freelancer to freelancer. You need to browse through profiles to find the right one for you. As its name suggests, you can hire a logo designer for as little as $5, but the price range can go higher depending on the freelancer's skills and experience.
Amazing logos that make an impact
Let Penji design your logo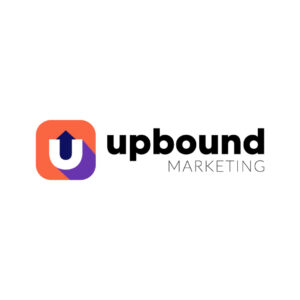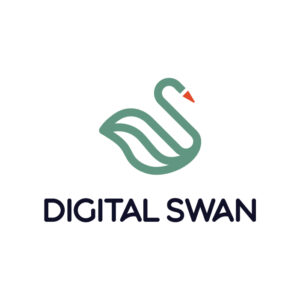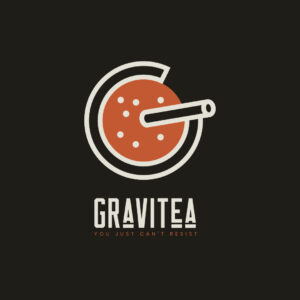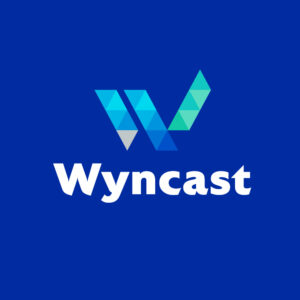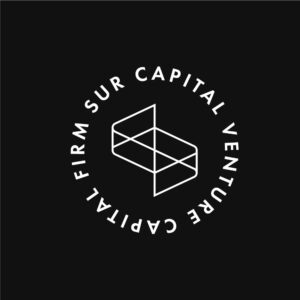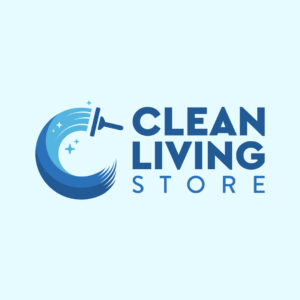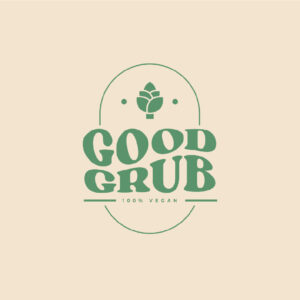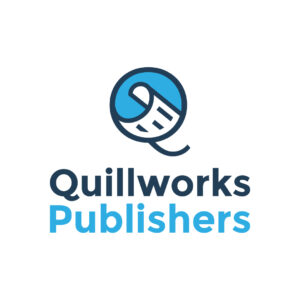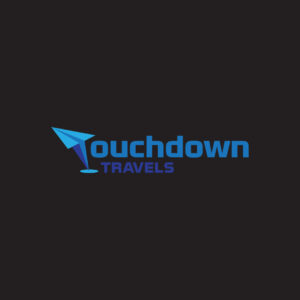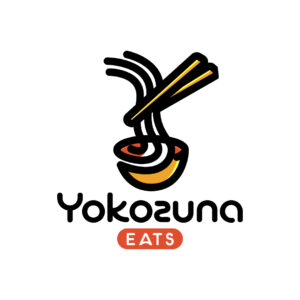 6. Squarespace Logo Maker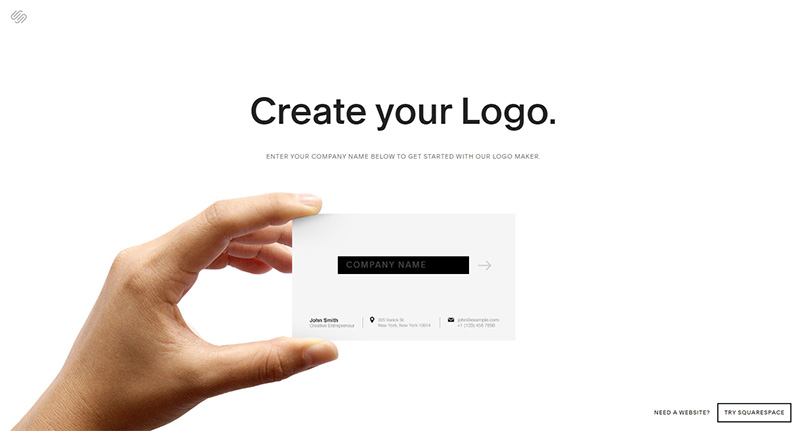 Another online logo maker that's free to use is Squarespace. On its website, you can see the black space where you can put your company name. This means that to get a logo design, you don't have to create an account on this platform.
You can then select the design elements to create a simple and basic logo design. If you need a logo quickly, this is the platform for you. One caveat, though, if you need a more detailed or unique logo, this logo maker may disappoint you.
7. ucraft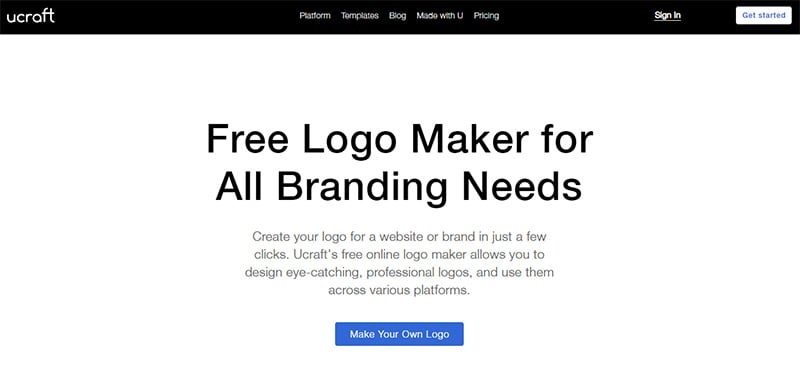 Promising to create a logo for you in a few clicks, ucraft is ideal for business owners that have multiple brands. This platform can help you get numerous logos in a short time. It has a very easy-to-navigate user interface, and the learning curve is pretty low.
It advertises itself as a free logo maker, and it's true. However, you need to pay $10 for every SVG file you download. They also have premium plans which let you get more features that you can use to personalize your logo designs.
8. TailorBrands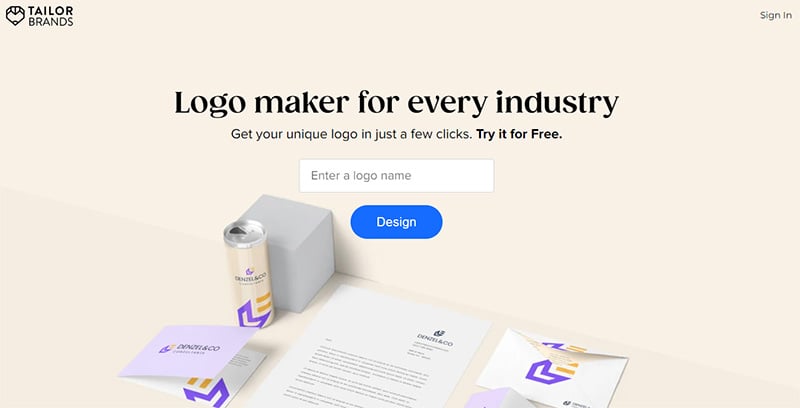 If you're into AI technology, you'll love TailorBrands. After supplying them with answers to a few questions, you'll get your logo in minutes. If you want an accurate design, you can add more details and let the system's algorithm match you with the best assets.
Unlike others in this list, you need to create an account on TailorBrands to get you started. Logo designing is free as promised, but you need to pay for it if you want a high-resolution file. They have paid plans that offer more features plus full ownership of the design.
9. Logo Garden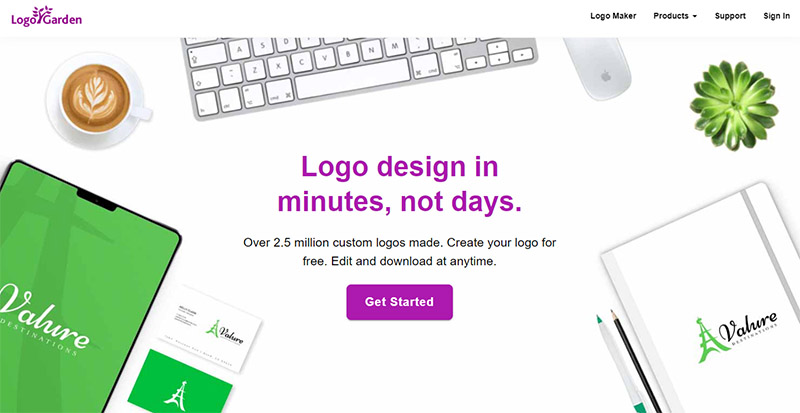 Boasting its 2.5 million custom logos made, Logo Garden deserves its spot on this list of the best logo makers. Its user interface is ideal for beginners as it is simple and easy to navigate. However, if you want a more powerful logo, this may not be for you as it can only design a basic one.
All things considered, Logo Garden is still a good option, especially if you're on a tight budget. Its popularity may be due to the fact that they offer totally free logo designs. This would be helpful for startups until they can get their bearings and find a more appropriate logo maker.
10. Penji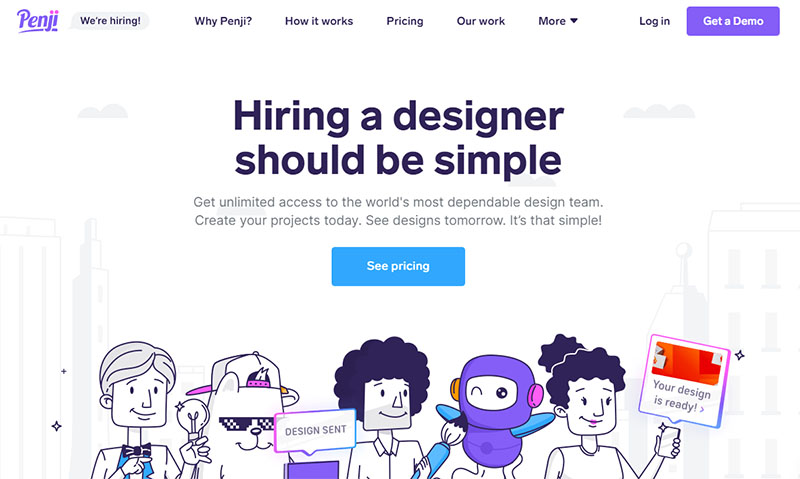 While the above list comprises the best logo makers in the industry, there is still a better way to get a logo design. Penji is an unlimited graphic design service that can get you fantastic logo designs. You can send as many logo design requests as possible for a fixed monthly rate.
You no longer have to learn the best ways to design a logo; our designers will do them for you. And since a logo's main job is to differentiate you from the competition, working with us ensures that you'll achieve this. You can watch our demo video here to learn more about our work.
Why Choose Penji
To help you better understand what Penji does, we listed five amazing examples of our designers' logo creations.
1. Mini Kismet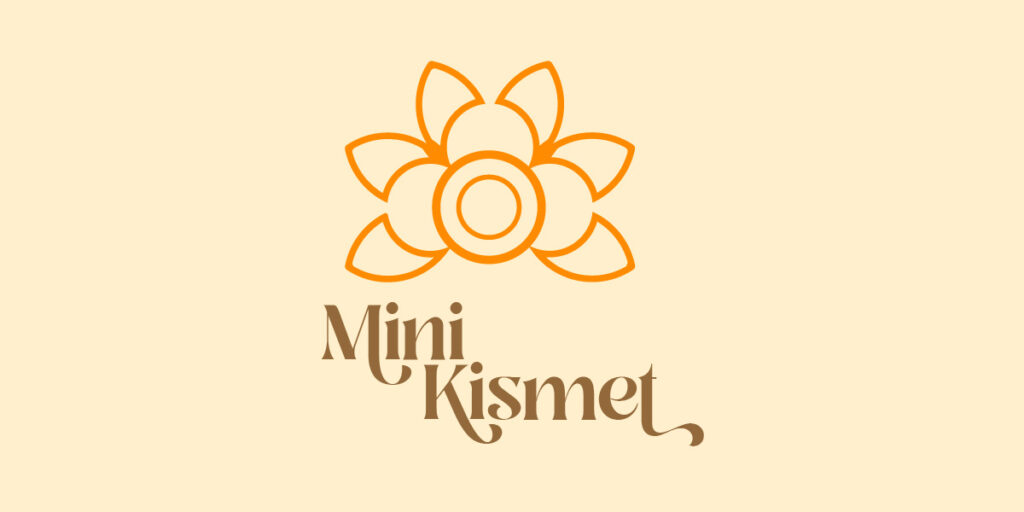 This brand name created for Mini Kismet, a shop that sells beauty products, is simple yet impactful. It has an illustration of a flower as its main element, making its business nature clear to prospective customers. The font is customized with elongated edges where it needs emphasis. It uses soft colors to match the brand name and personality.
2. Snugly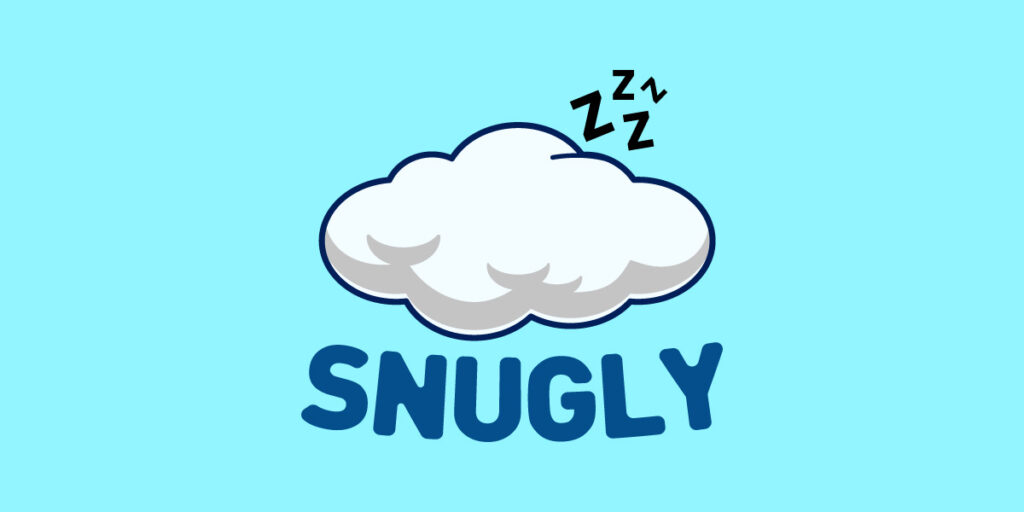 This logo design for Snugly's bed and bath shop has a cloud illustration with small letter Zs above it. It has a touch of humor while exuding an air of comfort and calmness. This logo depicts the brand name and identity well, which is what a logo design should accomplish.
3. Incuo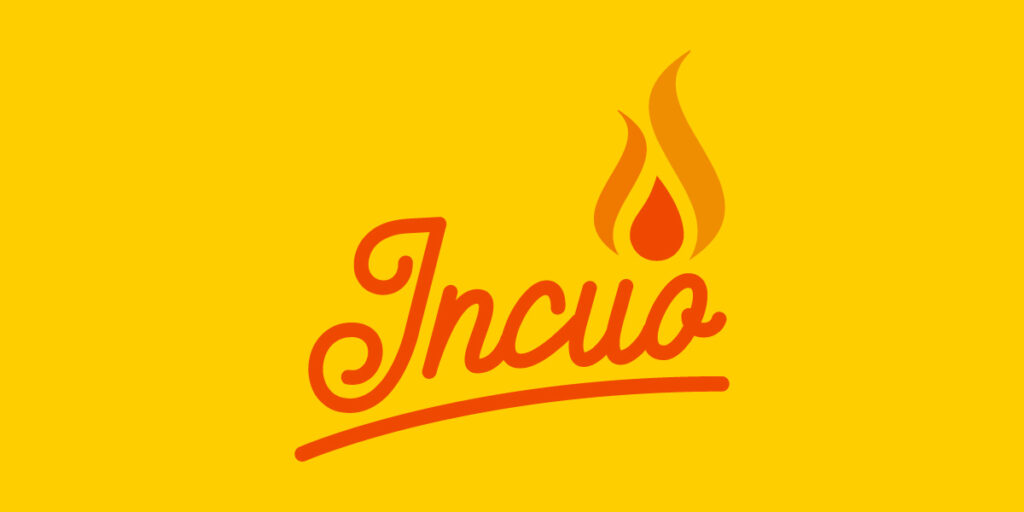 One look at Incuo's logo will tell you that it is a bar and grill place because of its fire image. It is done in yellow and orange, which projects warmth and happiness for a genuinely fitting logo design. The font choice is also spot on as it balances the hardness that the fire image gives to the design. The underline is a great addition as it adds strength to the brand name.
4. klyk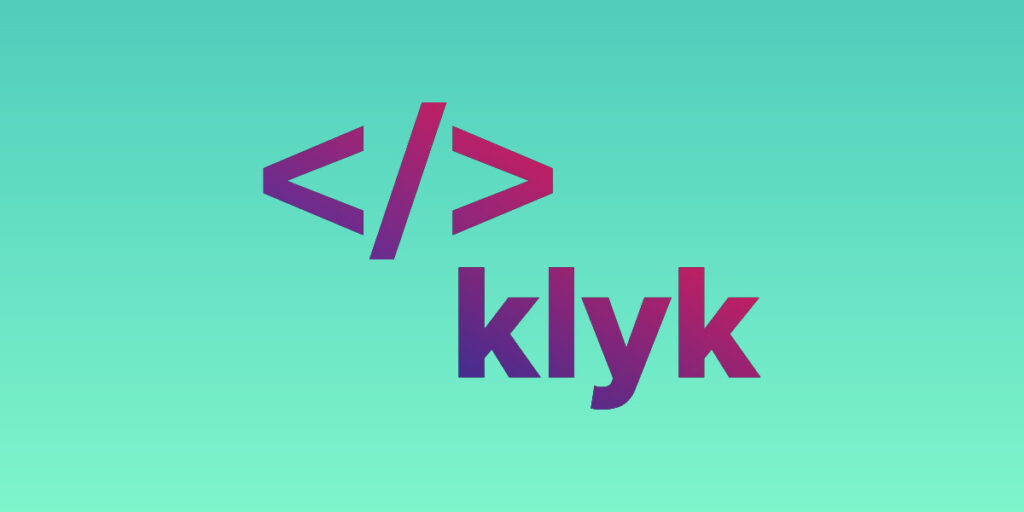 Designing a logo for a software company or app is challenging. You have to look innovative and appealing at the same time. This is what klyk has done with its cleverly-designed logo. Its multiple colors give it a young and vibrant feel, while the left and right arrows point to the company's business nature. The lowercase letters add a friendly appeal that's useful for an industry that can be intimidating to some.
5. Lettuce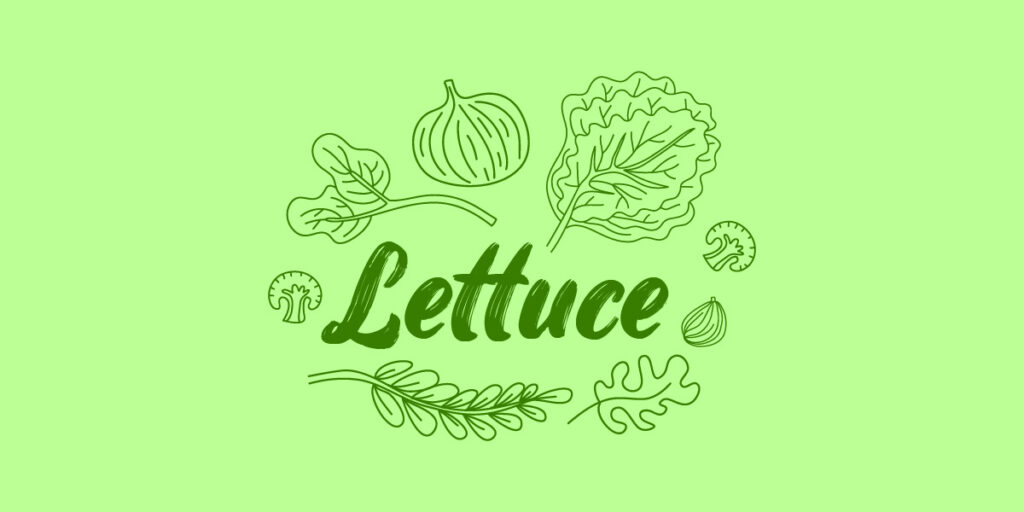 Grocery store Lettuce has a logo design that screams freshness. It has images of vegetables and leaves around the brand name, making the business nature visibly clear. The use of the color green is expected but did not disappoint. The font that was used is one that looks like it was scribbled on a chalkboard that hangs in a typical mom-and-pop shop.
Final Thoughts
There is more to designing a logo than just creating doodles or adding your favorite colors. It takes careful planning, research, and having a good understanding of the company that will use it. If you find all these laborious, get a design partner who will do the work efficiently.
Penji h
And you don't need to look further when finding the best design partner for your projects. Penji is here to help, from your logos to your marketing assets! Your logo and other assets will be in good hands with our experts. And if you're interested in trying Penji for 30 days risk-free, sign up here! Make sure to enter this voucher code: INSPIRESB15 to get a 15% discount.
Also, explore our Marketplace to get one-off designs for your one-time projects!