If you've been on the internet long enough, you've likely heard of BuzzFeed, the colorful, sensational, yet controversial news and entertainment outlet. Everyone has undoubtedly seen a BuzzFeed video in their YouTube feed, or a zany BuzzFeed headline about hilarious kittens or the hottest celebrities.
While BuzzFeed throughout the years has garnered lots of success, it may surprise some to learn that the firm has been drifting into a massive fall from grace.
The BuzzFeed fall is the story of how an acclaimed company gradually became the target of widespread mockery. So, what happened to BuzzFeed? How did things turn out this way? What will the future have in store for this company?
Table of Contents:
What is BuzzFeed?
How It All Started
BuzzFeed News
BuzzFeed On YouTube
Other Divisions
Audience & Reception
The Downward Spiral
A Glimmer of Hope
MAY 2023 UPDATE: The Death of BuzzFeed News
What Is BuzzFeed?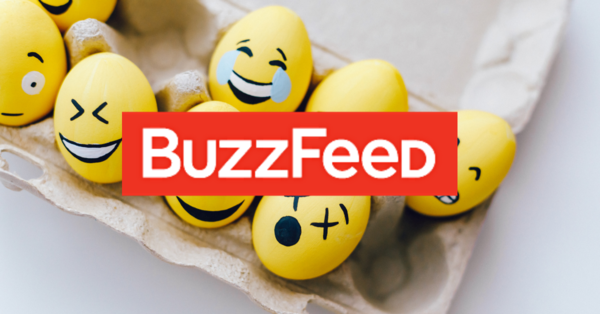 BuzzFeed is an American news, entertainment, and media company based in New York City. Founded in 2006 by Jonah Peretti and John S. Johnson, the company is well-known for its online quizzes, listicles, and fun pop-culture articles.
BuzzFeed delves into politics, business, beauty tips, fashion, animals, and DIY. In short, it is a jack of all trades when it comes to content. The corporation strives to create articles that are relatable and current.
Despite being an American company, their articles reach audiences around the world, being translated into multiple languages. People know the company for celebrating diverse cultures and refusing to shy away from uncomfortable conversations.
Aside from its main website, the company composes itself of many divisions, including BuzzFeed News, various YouTube channels, a comfort food recipe website, and even some podcasts. With its hundreds of writers, editors, and social media influencers, BuzzFeed is far from a small brand. For well over a decade, it has maintained a massive viewership.
Over time, of course, that success has dwindled. Since going public in 2021, BuzzFeed's stock dropped by 54% in a matter of 5 months. Massive budget cuts and layoffs over the years have considerably harmed the company's reputation.
To break down what happened to BuzzFeed, however, we must first analyze how this brand came to be.
Need graphic design help?
Try Penji's Unlimited Graphic Design and get all your branding, digital, print, and UXUI designs done in one place.
Learn More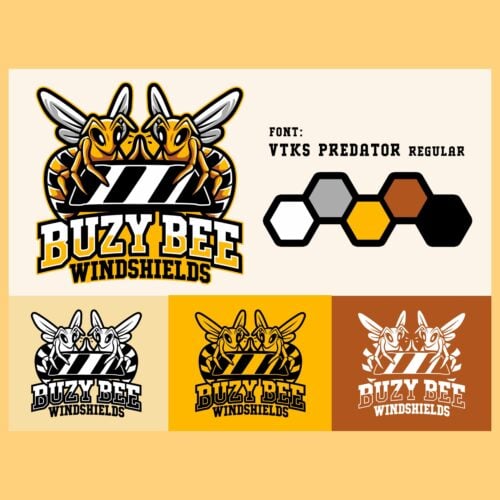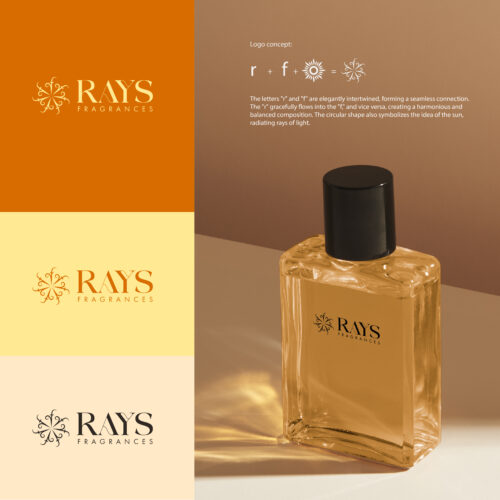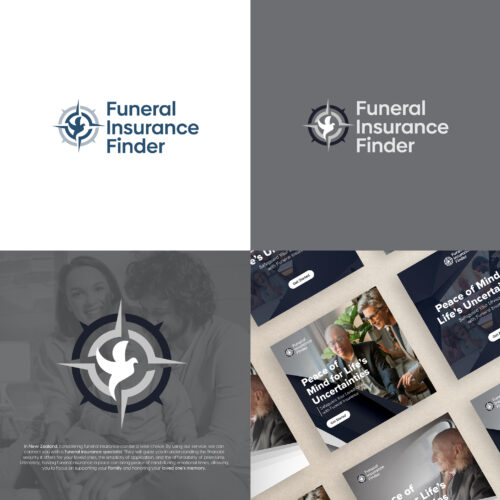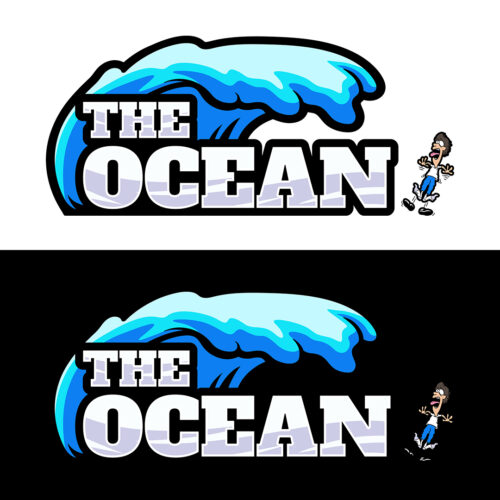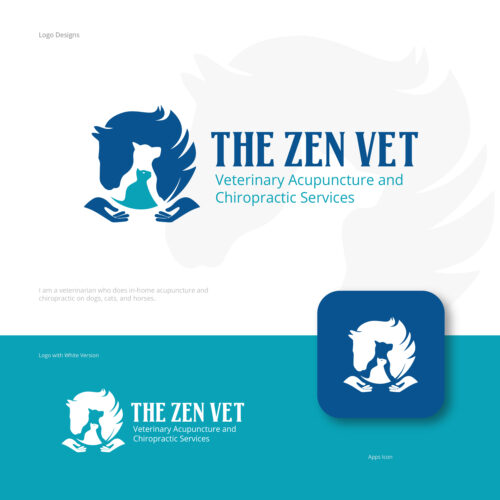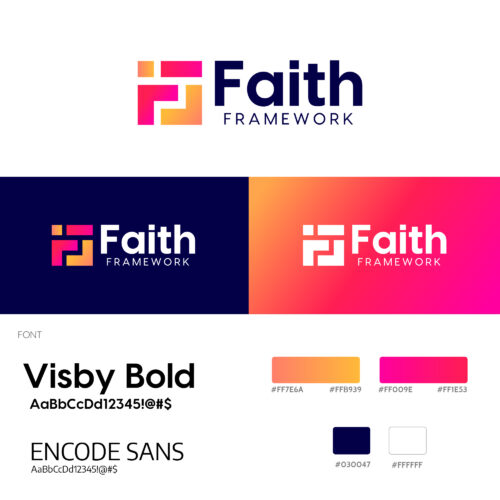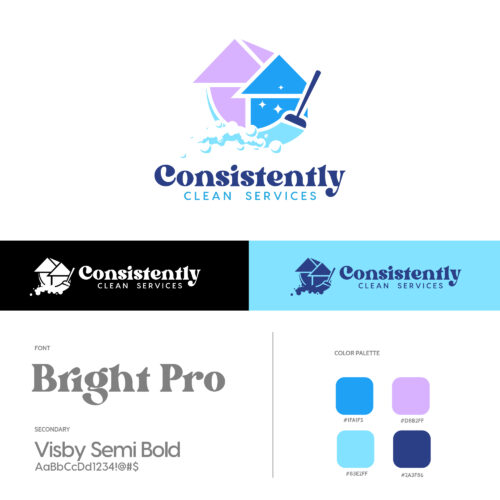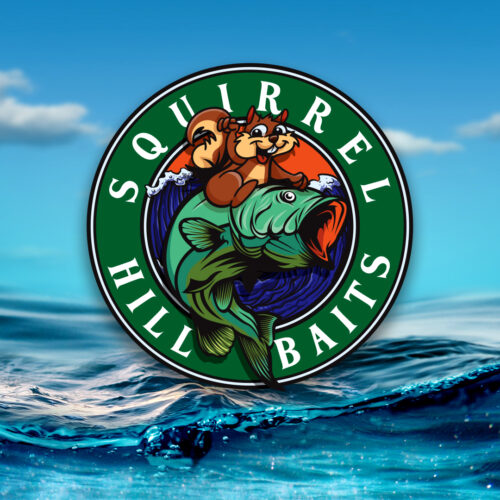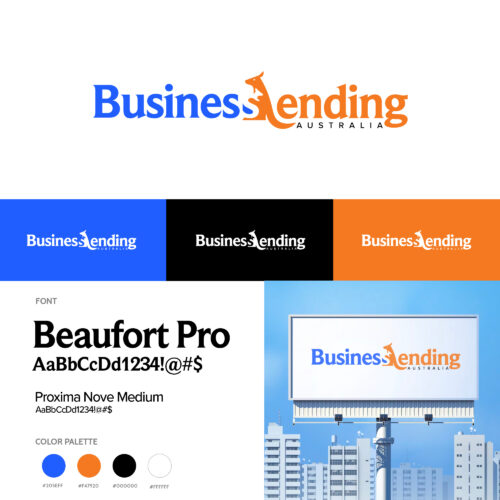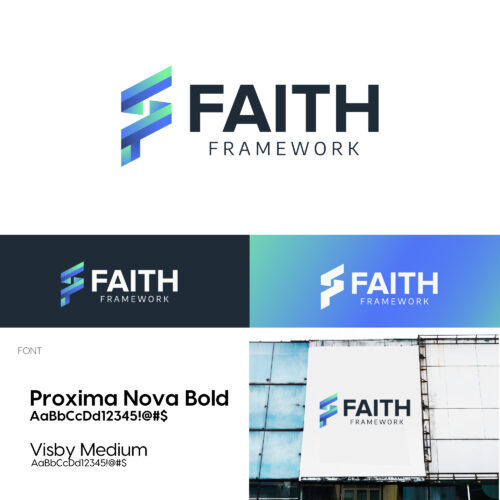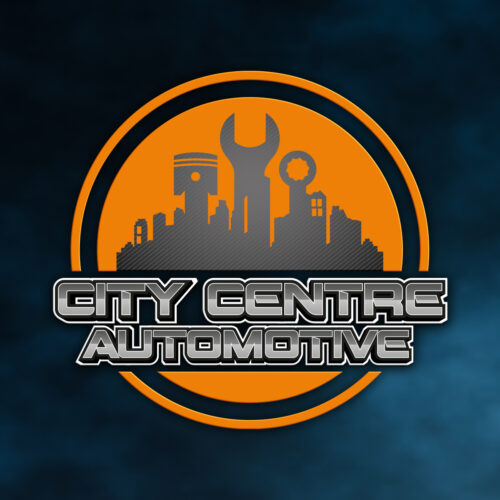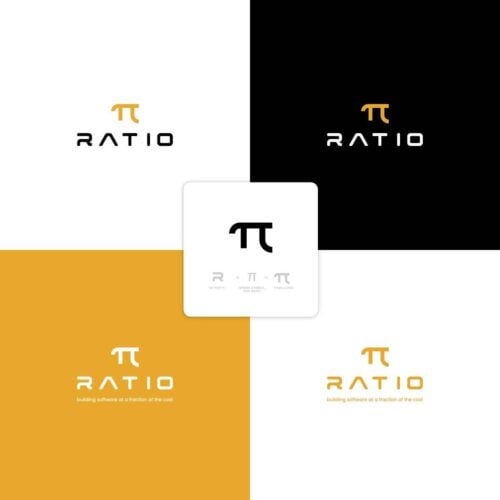 How It All Started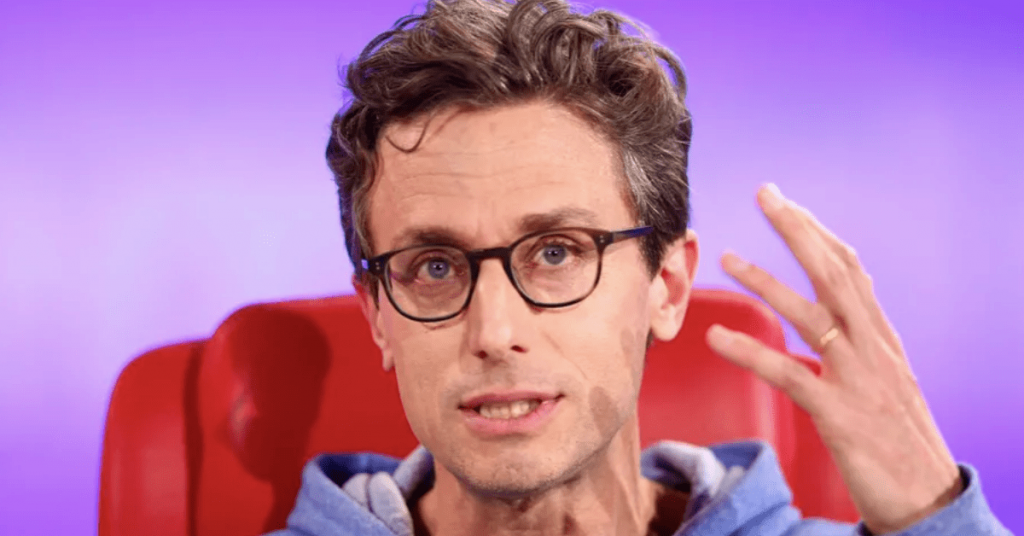 It started with Jonah Peretti, the undeniable face of BuzzFeed. Years before he got his big break, he was a grad student at MIT.
How did BuzzFeed pop into Peretti's head? It was on one simple night. He had a paper due soon, and like the smart individual he was, he did what most students do in the late hours of night. He procrastinated.
Yes, even the most intelligent students goof off at times, browsing the internet instead of working on that big master thesis. That's exactly what Peretti was doing when he stumbled upon something interesting: Nike's custom shoe service.
When he decided to order something for himself, it intrigued him to find that there was an option to have words put on his shoes. The website's algorithm blocked many words, though Peretti remained persistent. After a while, he bypassed the censors with the word, "sweatshop."
Surprised and amused that "sweatshop" actually went through, Peretti quickly ordered his shoes. About a week later, he received an email from Nike stating that his chosen word was inappropriate. This prompted an amusing back-and-forth between Peretti and the customer service. He spread this email exchange around to his friends, and word traveled quickly.
Soon enough, 27-year-old Jonah Peretti found himself on The Today Show, speaking with a Nike PR representative about their working conditions and labor practices.
Peretti had an epiphany. Before this event, he barely educated himself on the subject of sweatshops and unruly labor conditions. Still, he was able to platform himself and gain newsworthy recognition. This was all from exchanging a few humorous messages. It was Peretti's first time going viral, and he didn't recognize the implications of that.
Moving Forward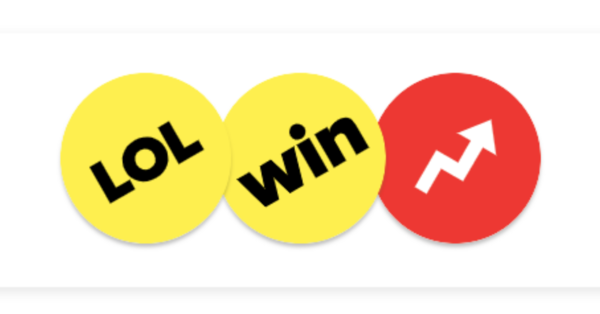 Throughout his many years working in journalism and technology, Jonah Peretti invested himself in the rush of creating viral content. He often thought about how ideas spread, particularly in online spaces. He wondered why it was increasingly becoming difficult to spread newsworthy ideas while dancing babies and puppy gifs were shared all over the web.
The answer was memes. By 2006, memes were something new, only relevant in obscure spaces. It was almost like an uncharted corner of the internet, yet to be brought into the mainstream. Peretti sought to capitalize on this subculture. By doing so, he had to change his personal definition of "newsworthy."
Once he began working at The Huffington Post, he finally had time to pursue his ultimate passion. With the help of John S. Johnson, a former supervisor, he began working on what was originally called "BuzzFeed Laboratories." It initially had no writers or editors, and was described as "an algorithm to cull stories from around the web that were showing stirrings of virality." (NYMag)
Soon enough, BuzzFeed began employing its own writers to push the boundaries of what makes an article. Instead of focusing on insightful, detailed language, the company produced quick and easy listicles with humorous sentences and engaging pictures. Peretti's primary goal was to fabricate memes. He wanted content that was easy to read, low-effort, and, most of all, funny.
BuzzFeed News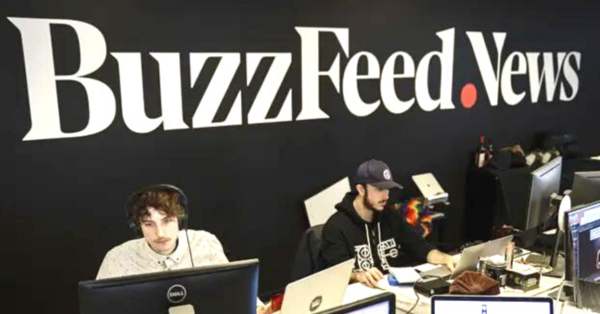 Aside from its zany humor and unique quizzes, BuzzFeed is also an actual source of news. In the year 2011, they brought Ben Smith on board as editor-in-chief. The former Politico writer worked to expand the site with long-form reports and journalism. This is when BuzzFeed truly broadened its horizons in terms of content.
Unlike its playful counterpart, BuzzFeed News follows the established rules of journalism. What primarily made BuzzFeed News stand out was its major focus on social justice issues, such as LGBT rights, women's rights, and racial equity. Of course, the publication speaks on various subject matters, but when people think of BuzzFeed News, they think of a site that promotes change, diversity, and justice.
By the year 2016, the news outlet had gained over 20 investigative journalists. Despite its thorough journalism, BuzzFeed News had trouble gaining a positive reputation. This was because of its goofy, meme-filled parent website. To combat this, the company strived to publish notable stories that caused a stir on social media.
The Steele Dossier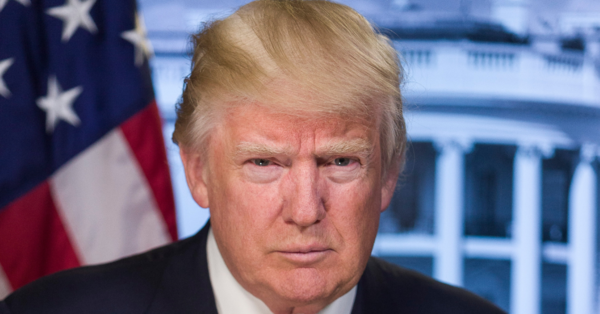 Probably the most notable time for BuzzFeed News was the year 2017, when it reached its peak in contemporary, newsworthy information. The first of its kind, released in January, was the Steele Dossier. This was the "widely discredited" political opposition report that followed Trump throughout his term.
The Steele Dossier contained many allegations of correspondence. This was between Trump's presidential campaign and the Russian government. They alleged this communication to have taken place during the election campaign of 2016.
When BuzzFeed News leaked this information without its author's permission, it caused widespread controversy on both sides of the political spectrum. While some defended their actions, BuzzFeed was called irresponsible for publishing unverified reports.
Regardless of the controversy (and resulting lawsuits), BuzzFeed accomplished what it does best: it made headlines and went viral.
The Headlines of October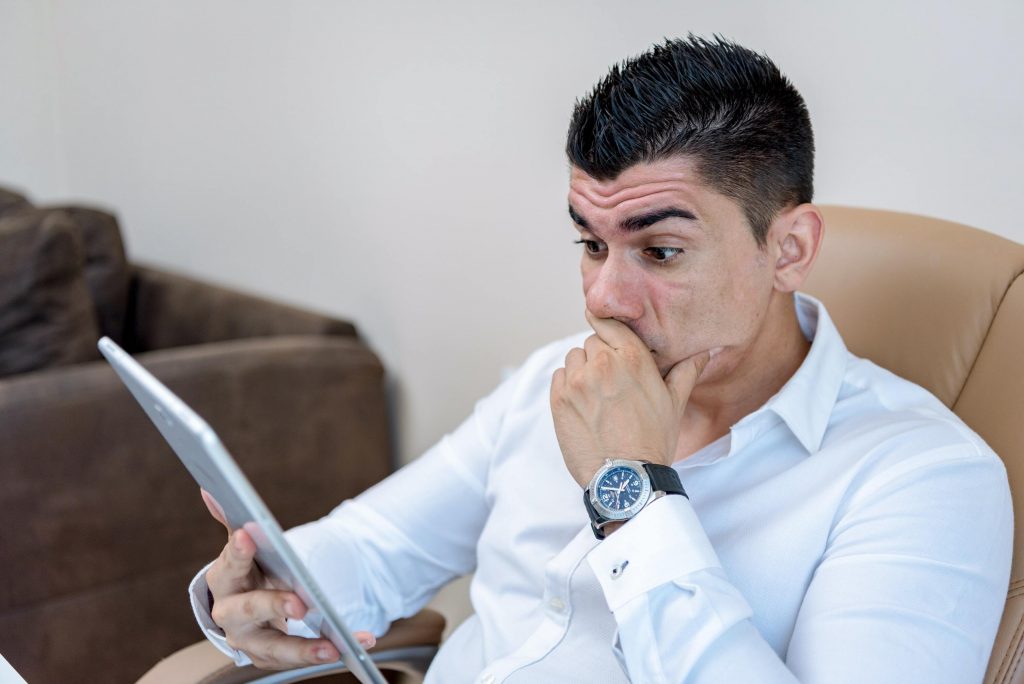 BuzzFeed News is credited for publishing a career-ending story on Milo Yiannopoulos; a controversial speaker who was popular within young right-wing spaces. Despite encouraging the harassment of Black celebrities and spreading "anti-feminist" messages to his fanbase, Yiannopoulos has denied being part of the alt-right.
On October 5th, 2017, the publication exposed Yiannopoulos for working with the far-right-wing publication, Breitbart News, in gathering their story ideas from known white supremacists. This leaked information confirmed that Yiannopoulos was indeed working with the most hate-filled, extremist voices. BuzzFeed News was the final nail in the coffin of his spiraling career.
In the same month, BuzzFeed News published an interview in which Anthony Rapp accused famous actor Kevin Spacey of sexual misconduct. The alleged actions took place at a party when Rapp was only 14, and Spacey was 26. This article sparked several other men to come forward with similar stories involving Spacey.
BuzzFeed received an influx of praise for exposing the sexual abuse in Hollywood, while also giving victims a platform to speak.
Changes to the Platform
Until recently, BuzzFeed News was a simple category within the larger website. By 2018, it had formally separated itself from the rest of BuzzFeed, establishing its own domain.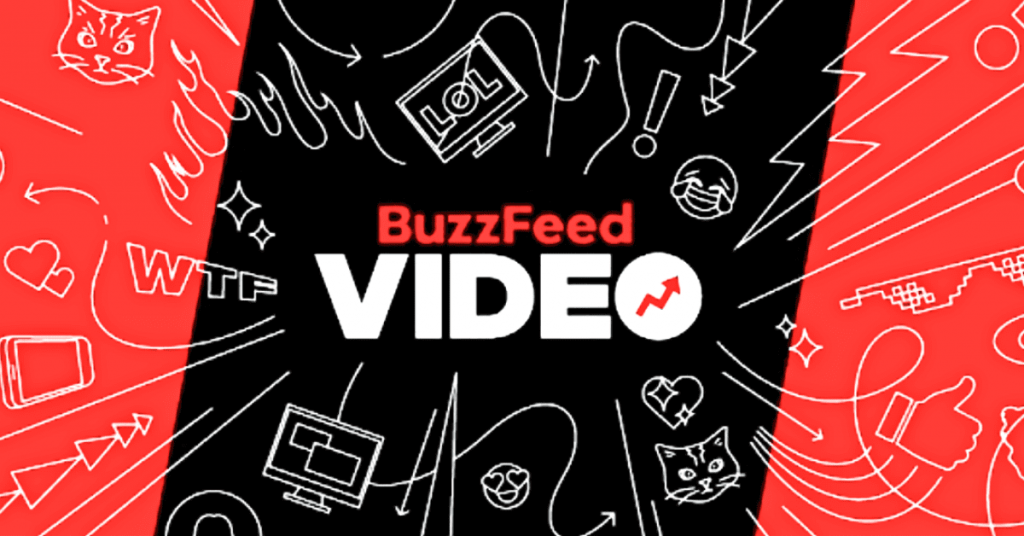 While its journalistic news site was busy sparking outrage and destroying careers, what happened to BuzzFeed next helped them raise their profile even more. Starting in 2010, BuzzFeed developed a video division ‌in Los Angeles, California.
Notable BuzzFeed Channels:
BuzzFeed News: Created in 2010 as a platform for hosting formal news content, along with the News website.
BuzzFeed Video: Created in 2011, this channel acts to act as the major hub for BuzzFeed YouTube content. Its energy is reminiscent of the main website, with colorful thumbnails and outrageous titles.
As/Is: This channel has renamed itself twice since its inception in 2013. First, it was known as BuzzFeedYellow, then Boldly. As of 2022, it has rebranded again to As/Is, uploading regular lifestyle videos.
BuzzFeed Celeb: Created in August of 2013, BuzzFeed Celeb hosts news and interviews centered on celebrities and pop culture.
BuzzFeed MultiPlayer: They established this channel in May of 2014, with a focus on gaming, cosplay, and recreation. Multiplayer portrays nerds in a positive light.
BuzzFeed Violet: Established in July of 2014, this channel centered on relatable, short videos. As of 2022, BuzzFeed has not updated Violet in 3 years.
Tasty: In January 2016 introduced a new channel by the name of Tasty. This coincided with BuzzFeed's official website by the same name. It has become widely popular, featuring various food recipes.
Pero Like: In February of 2016, the company dedicated this channel to all things Latin America.
BuzzFeed Nifty: This channel, established in February 2017, showcases several DIY and creative life hacks.
LadyLike: Created in March 2017, LadyLike hosts BuzzFeed content specifically for women.
About To Eat: A new 2020 channel on which multiple BuzzFeed influencers try to make different foods from around the world.
The YouTube Strategy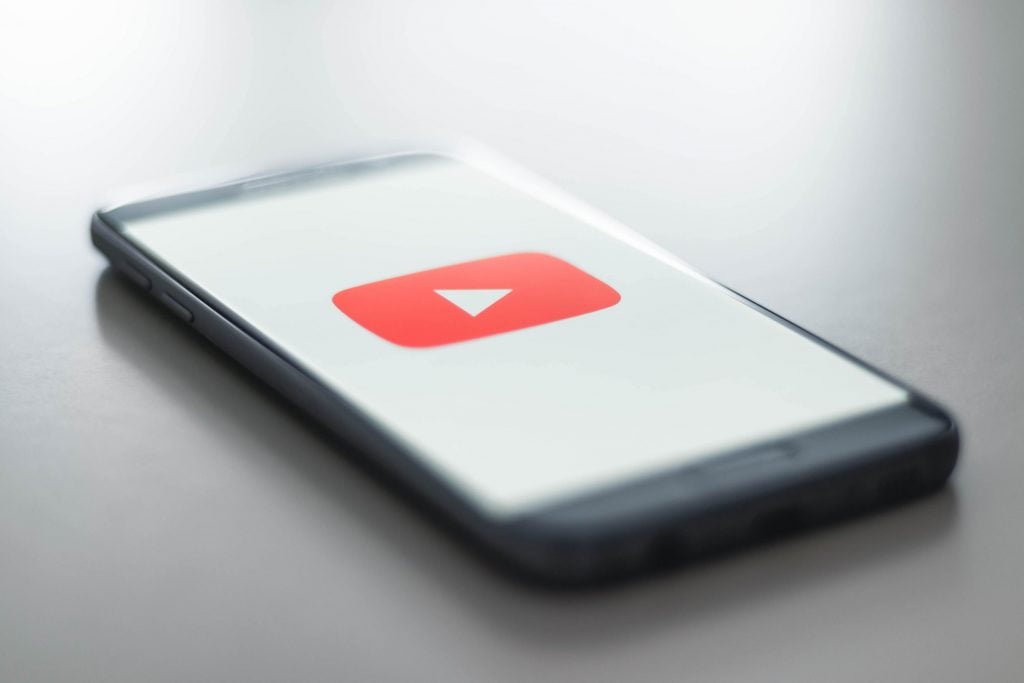 You may wonder, why would BuzzFeed make so many YouTube channels? Couldn't it host its video content in one place? Well, the answer to this is simple: branding. It's always smart for a small company to have one YouTube channel dedicated to its services. After all, video marketing is a major way to gain brand recognition.
With a larger corporation like BuzzFeed, however, each division was slowly turning into its own smaller brand. They often hired different groups of employees for unique projects. Therefore, creating separate channels prevented audience confusion. A person subscribed for Tasty's cooking recipes, for example, will not prefer to scroll through endless BuzzFeed News content to get what they're looking for.
Overall, BuzzFeed's YouTube channels contain playful content with a left-leaning political stance. Much like their affiliated website, many BuzzFeed videos try to give a voice to minorities. They have employed many influencers from various backgrounds to work on their daily videos.
Other Divisions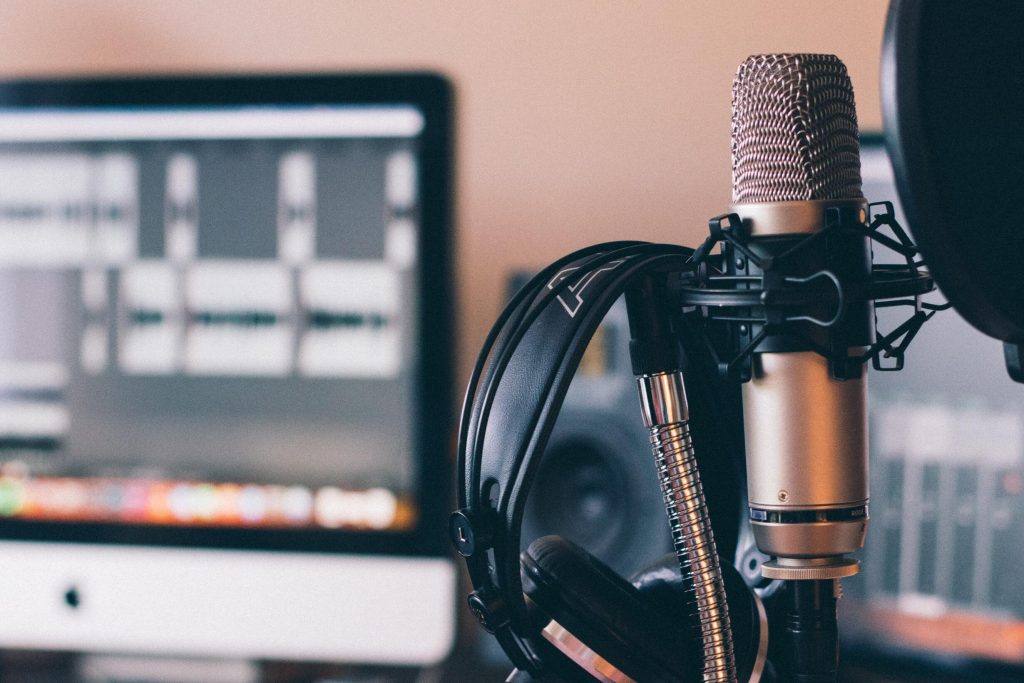 Along with its regular YouTube videos, BuzzFeed has created several web series. BuzzFeed Unsolved and Worth It were the most popular.
BuzzFeed Unsolved is a documentary series created and hosted by Ryan Bergara. The series covers several morbid, unsolved mysteries surrounding true crime and the supernatural. It ran on BuzzFeed Multiplayer from February 4, 2016 to November 19, 2021. During 2018, it also had its own dedicated channel.
Worth It is a series starring presenters Steven Lim and Andrew Ilnyckyj. Together, they travel to three different restaurants to try out the same food dish. Each chosen restaurant has a different price point. There is affordable, mid, and luxury. The goal of each episode is to determine which price point makes the best tasting food.
In 2015, the company developed an in-house production team in order to host podcasts, such as:
Another Round
Internet Explorer
The News
See Something, Say Something
Thirst Aid Kit
Reporting To You
Rerun
The Tell Show
Women of the Hour
Audience And Reception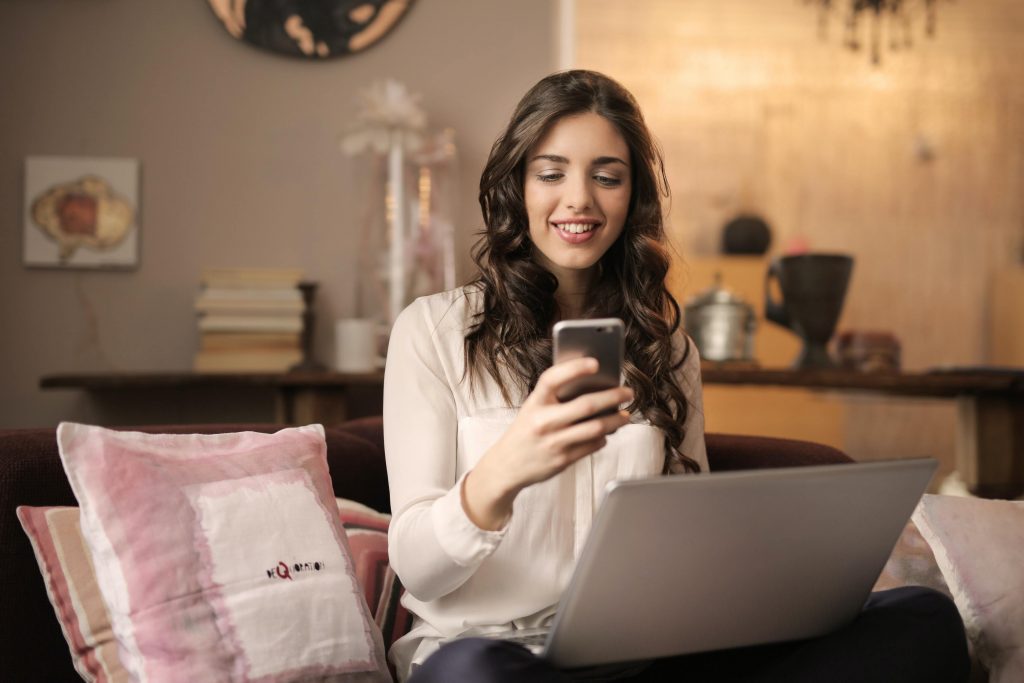 Because of its many departments, the company has a ‌mixed public image. From one perspective, you'll hear that BuzzFeed is a cesspool of preachy pop-feminist drivel. Ask someone else, and they'll tell you that BuzzFeed Unsolved is the best series, and that their quizzes are wonderfully addictive.
One thing is for certain: all divisions of BuzzFeed cater to a young, left-wing demographic. Most listicles, videos, and articles have a clear Millennial/Gen Z appeal. Some of their most popular content includes celebrity interviews, recipes from Tasty, and videos with recognizable BuzzFeed influencers.
Because of their strong political stances, all BuzzFeed divisions have also received their share of backlash. In 2014, a study by Pew Research Center found that many people viewed BuzzFeed News as an unreliable source of information. This was likely because of the publication's apparent bias.
Staying on the subject of bias, what happened to BuzzFeed can be traced to its pattern of releasing polarizing videos. People knew these videos, often uploaded to their main YouTube channel, for their poor analysis of political issues. Often, people accused them of exaggerating issues that appealed to a certain crowd.
An example of this was the infamous "Women Try Manspreading For A Week," uploaded on November 20th, 2016. In this video, women simulated the common act of men spreading their legs widely in public spaces. Although the overall tone of the video was lighthearted, it framed this way of sitting as oppressive and demeaning to women. This was met with immediate online mockery, with multiple YouTubers making disapproving responses.
The Downward Spiral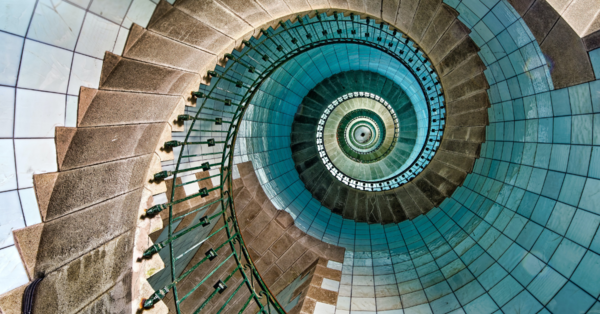 As we know, controversy has always followed BuzzFeed since its inception. Although their management has grown used to receiving backlash from political opponents, nothing could prepare them for what happened to BuzzFeed behind the scenes. These mishaps are what truly solidified BuzzFeed's fall.
Plagiarism
What happened to BuzzFeed started with plagiarism, the very thing that most news publications try to avoid like the plague. Unfortunately, with the multiple accusations over the years, BuzzFeed doesn't have an outstanding track record.
In 2012, one of its writers was accused of copying and pasting chunks of texts from other articles, then proceeding to hastily cram them into list format. Just a year later, it was reported that other writers were copying their listicles from Reddit posts.
2014 introduced a big controversy in which writer Benny Johnson was accused of multiple plagiarism instances. This included copying passages directly from Yahoo Answers and Wikipedia. Johnson was soon fired, but only after initially being defended by BuzzFeed's higher-ups.
One would think that a company as large as BuzzFeed would learn from these shortcomings. But in 2016, the accusations carried onto their video department. Independent YouTubers such as Jaclyn Glenn spoke out against BuzzFeed for ripping off their video ideas without giving proper credit.
"Why I Left BuzzFeed"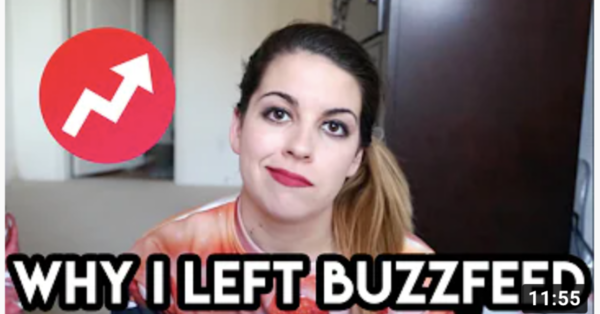 Throughout its years making a name for itself on YouTube, BuzzFeed has introduced and said goodbye to many influencers. This seemed like the normal behavior of a huge media company until the influencers began to speak out. The influx of "Why I Left BuzzFeed" videos sparked intrigue and concern amongst audiences.
Although most of these influencers were beloved by BuzzFeed's fanbase, they would often leave the company feeling burned out, mistreated, and unhappy. Although every experience was unique, there was a clear pattern of BuzzFeed preferring quantity over quality. This led to many influencers feeling as if they lacked creative freedom.
The Try Guys, a popular internet sensation, is a great example of this. They separated themselves from BuzzFeed and created their own channel in 2018, having much more control over what they produced.
Overall, the company did a poor job of keeping their top talent. This proved to be a big factor in what happened to BuzzFeed, as these content creators were one of the core reasons for its popularity. As the most favored influencers moved on, so did the fans.
Layoffs And Funding Issues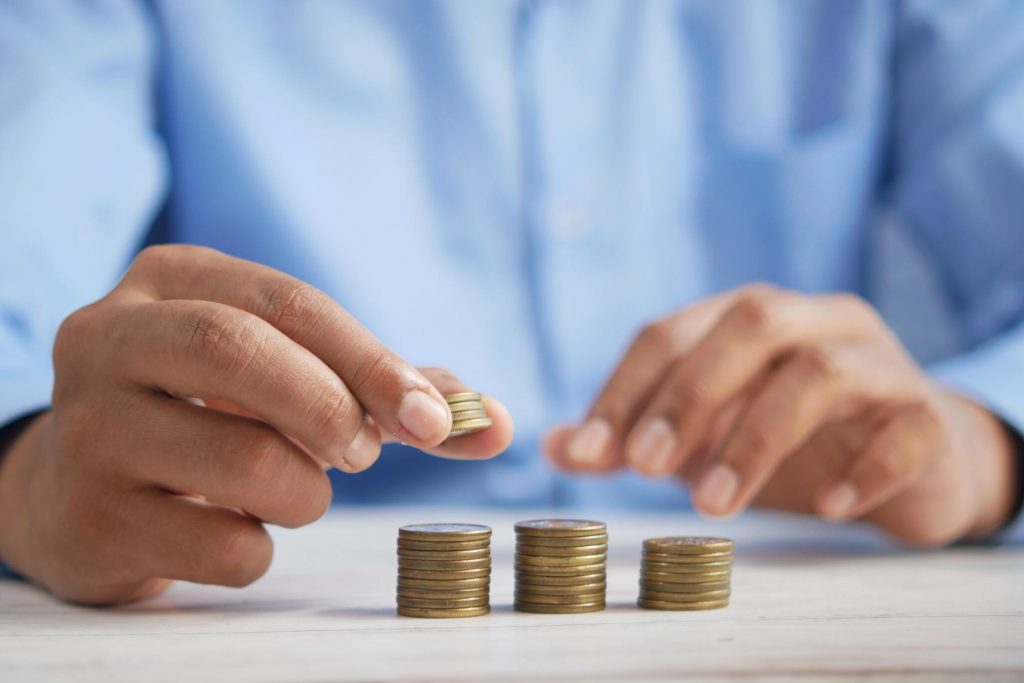 As BuzzFeed's fall escalated, budget problems arose. In recent years, the corporation has laid off multiple employees of various departments. This began in 2017, when websites reported that BuzzFeed suddenly laid off around 100 staffers. While the company's reasoning was to "refocus on content efforts," it was widely speculated to result from the failure of their revenue goals by 20%.
In September 2018, the lack of ad revenue prompted BuzzFeed to shut down its entire podcast department. They shifted their focus to video production, canceling most of the podcasts and dismissing the people who made them.
2019 wasn't any better. Continuing to struggle with profits, BuzzFeed laid off a massive 200 staff members, canceling their last podcast in the process. These employees represented 15% of the company.
In the same year, BuzzFeed was accused by NextShark of laying off mostly LGBT and POC employees. This came as a shock due to the company's association with diversity and civil rights.
This could result from BuzzFeed intentionally hiring staff members of marginalized groups. Their hiring process has valued the resumes of POC and non-male genders over white men. Regardless, it was not a good look for the company. BuzzFeed's fall was becoming evermore apparent.
An Ongoing Domino Effect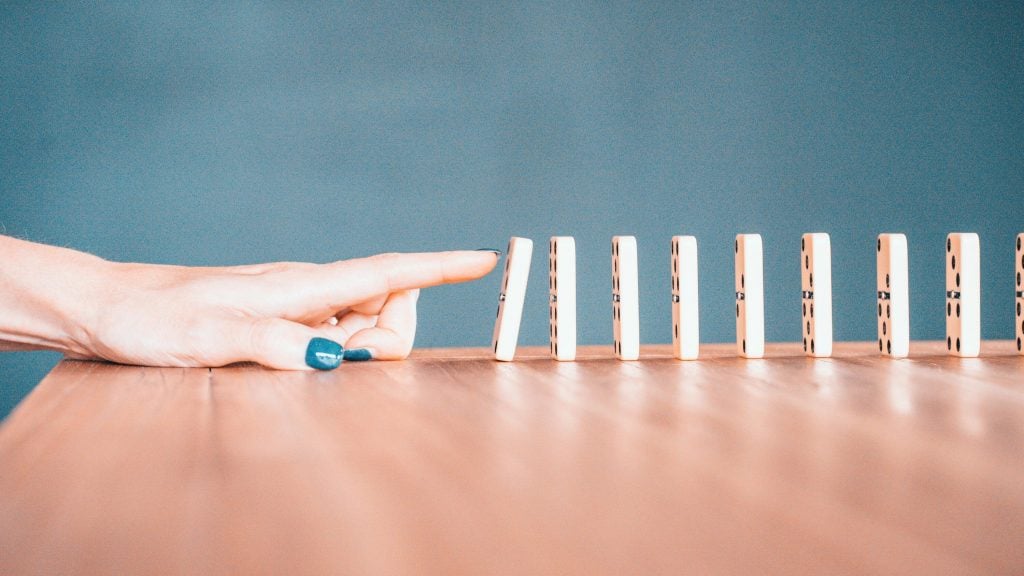 In 2020, the same year the pandemic started, BuzzFeed fired senior reporter Ryan Broderick due to his revealed plagiarism of at least 11 articles. After losing so much revenue and credibility, the company was desperate to increase its profits.
Working alongside Complex Network, BuzzFeed set itself up become a public company for 287.5 million dollars. Things were at first going in a positive direction, only for investors to withdraw 94% of that revenue before everything was set in stone.
By 2021, the company went public while only receiving 16.2 million dollars. This prompted various news outlets to document what happened to BuzzFeed.
A Glimmer of Hope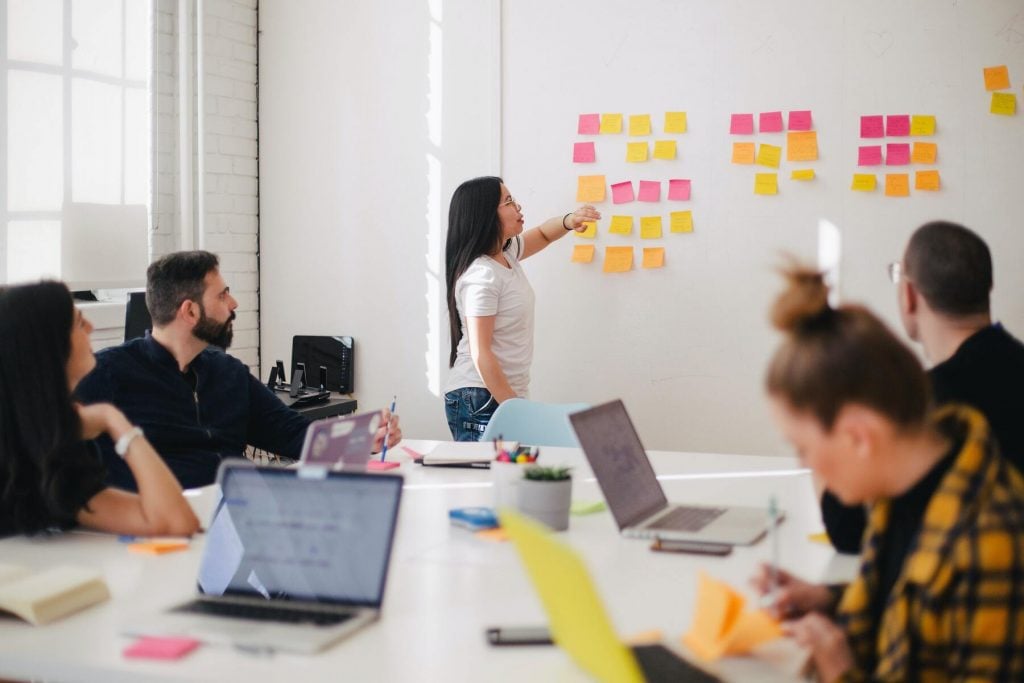 So, now we know exactly what happened to BuzzFeed. Although their profits are declining at a rapid pace, BuzzFeed remains a very popular and well-known media company. Despite being no stranger to controversy, it continues to make outstanding achievements.
Just one year ago, for instance, BuzzFeed News won the Pulitzer Prize in International Reporting. They conducted an investigation complete with satellite imagery, 3D architecture models, and "daring in-person interviews to expose China's vast infrastructure for the mass detention of Muslims in the country's Xinjiang region." (BuzzFeed News)
It is BuzzFeed's commitment to gathering in-depth information that sets them apart from other media outlets. Within all departments, there is an ongoing effort to do extensive research while presenting that knowledge in a fun, engaging way.
By focusing on their more popular avenues, and by changing their internal business practices, BuzzFeed has the potential for a solid comeback.
UPDATE: The Death of BuzzFeed News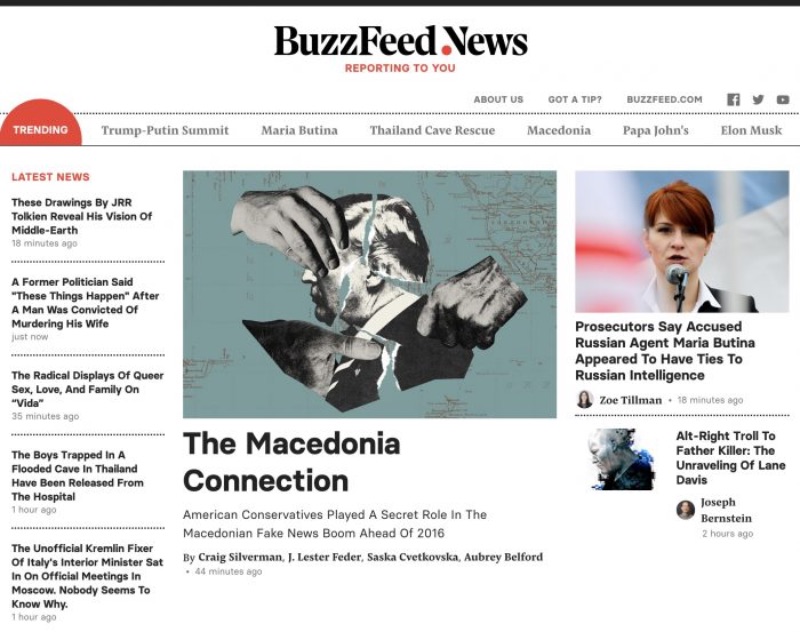 In April of 2023, BuzzFeed shuttered its BuzzFeed News imprint, signaling the end of an era for digital journalism. This comes in the wake of dozens of layoffs across the whole company. While BuzzFeed itself is still active, many commentators are saying that this is Peretti's last chance to turn it around.
Featured Image: BRIAN CAHN/ZUMA PRESS