A well-designed PowerPoint presentation can be a game-changer, while a poorly designed one can leave a lasting negative impression. In this post, we'll guide you through 27 of the best free PowerPoint design templates. Whether you're a professional or simply someone in need of a stunning presentation quickly, these templates will elevate your content. Discover the sources, how to download them, and why design services like Penji can help.
Here are a few of the best free PowerPoint design templates you can find online. These designs are perfect for professionals and anyone else who needs a great design quickly. The following designs are all sourced from three different sites:
Canva
SlidesGo
AllPPT
The Best Free PowerPoint Design Templates for 2023
To use one of the templates below, simple click through and download. Templates may come in zip files, so you may have to locate the file on your computer and unzip it.
If you download multiple templates, you can have them automatically appear in your Powerpoint templates menu. First, put them all in one folder and copy the location. From inside Powerpoint, click options –> save –> then paste the file location into the box that says "default personal templates location." This will ensure that when you open Powerpoint, your new templates are already visible and ready to use.
Powerpoint designs on-demand
Sign up for unlimited graphic design & get presentation designs anytime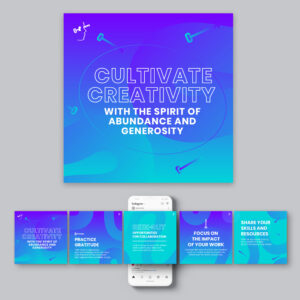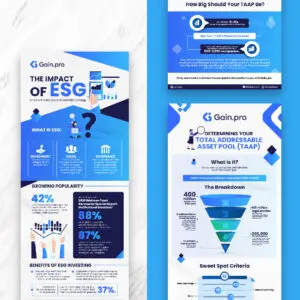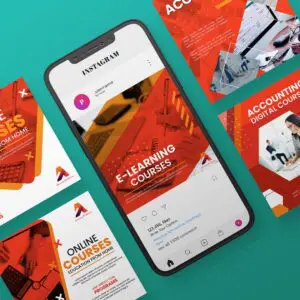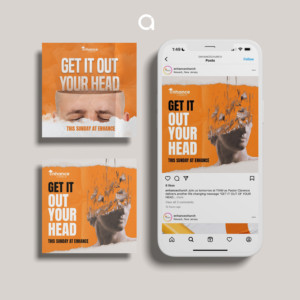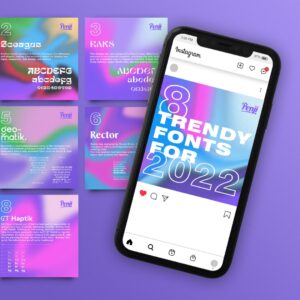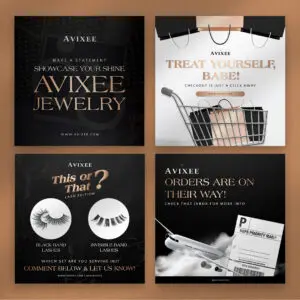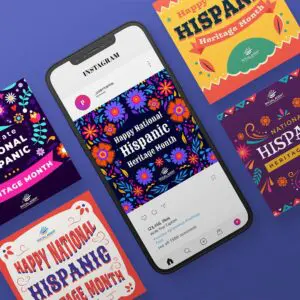 Designing Your Own PowerPoint
If none of the templates below strike your fancy, you can design your own presentation with relative ease. You can also save your design as a template.
Open up a blank presentation and select "page setup" to pick page dimensions. From there, you can experiment with different colors and layouts. While there are plenty of design options, you should make your text larger than 30pt and avoid wacky/hard-to-read fonts.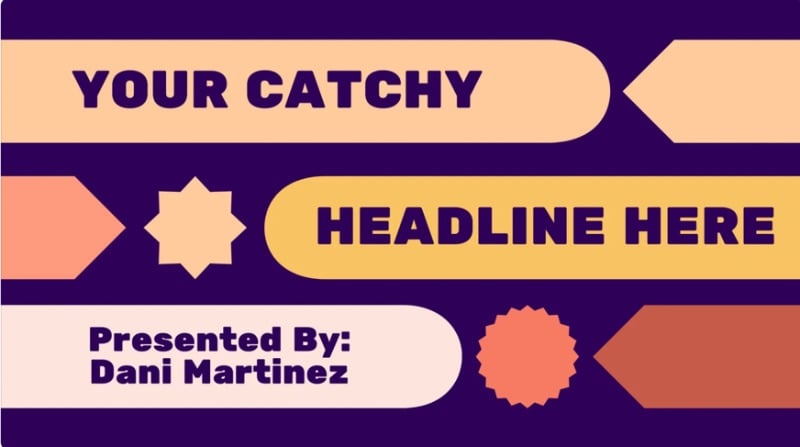 This unique slideshow design combines soothing colors with eye-catching geometric shapes. It's designed for a three-point presentation, but Canva's design tools let you fine-tune it however you choose.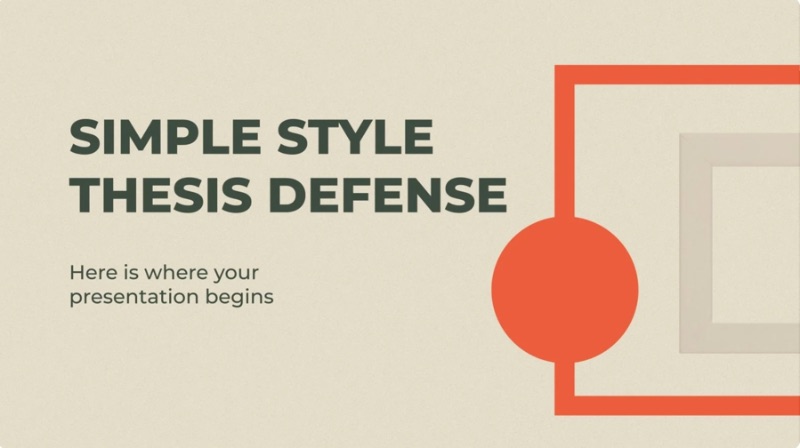 Make your point in style with this elegant, geometric free slideshow. Like most SlidesGo designs, it comes with a bevy of extra elements and details to help you make it yours. It's also a great template on its own, letting you make a strong argument with points, infographics, and taste.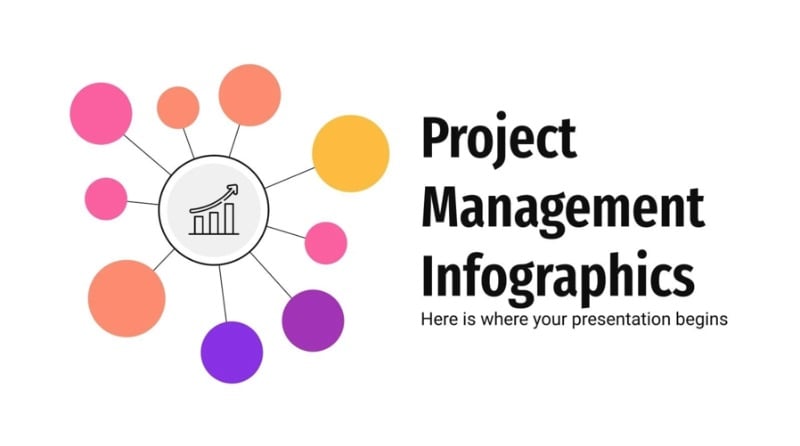 Here's a different type of PowerPoint design template you can use. Rather than having each slide set up, this is a collection of infographics that can apply to any slideshow. If you want to visualize your point, these graphics, made with project management in mind, can make it happen.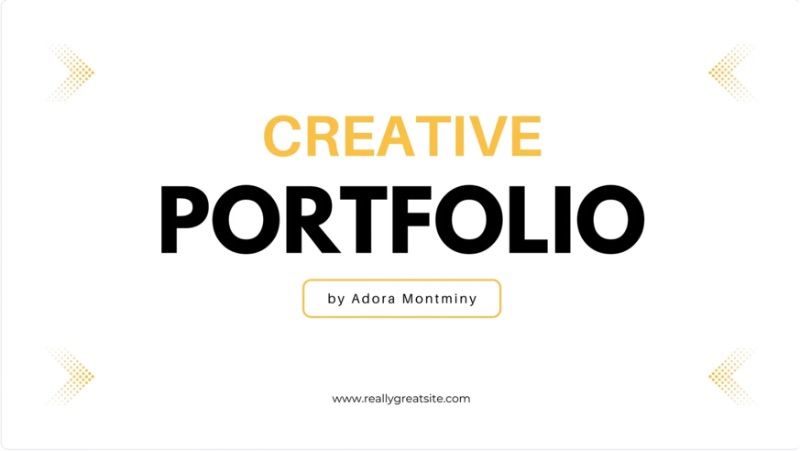 Sleek and minimal, this portfolio template conveys both style and professionalism. The simple honeybee color scheme is a great inspiration for any presentation.
5) Prism PowerPoint Design for NFTs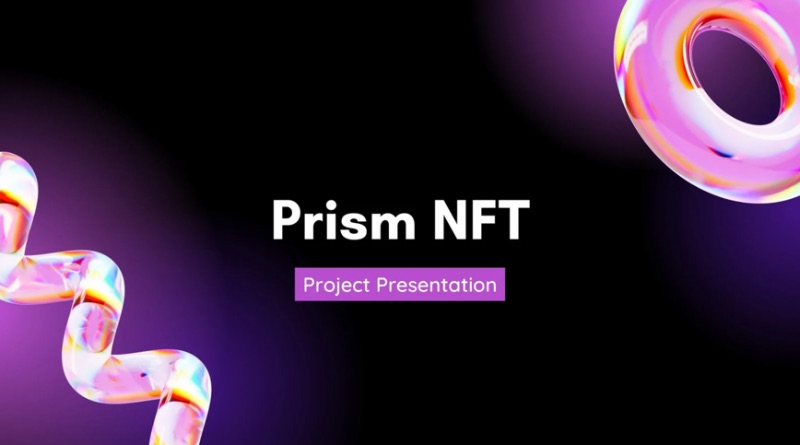 This unusual black and pink PPT template creates an impression of paradigm shifting. Whether or not NFTs are your bag, you can share your vision, your team, and make a case for investors with this template.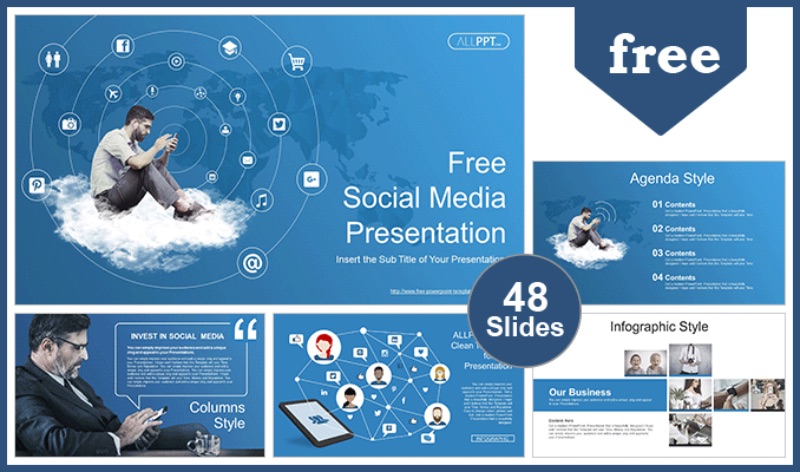 When it comes to social media marketing, design is key. These slides have a soothing blue color scheme alongside clever graphics to help social media and content marketing teams make a lasting impression.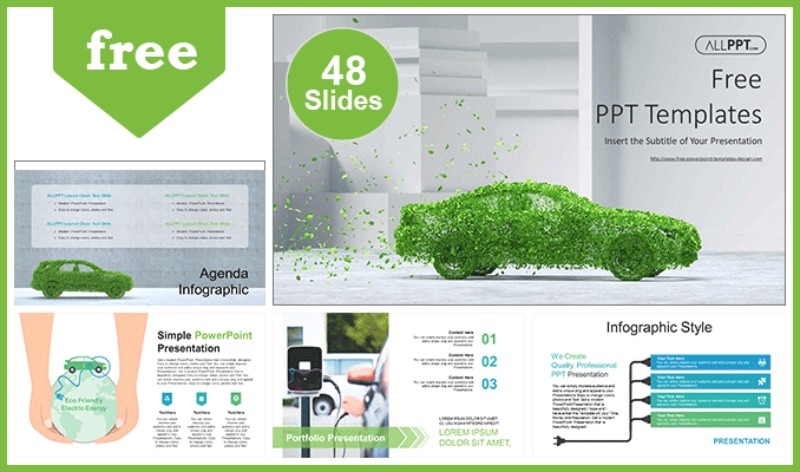 Caring for the environment is a major concern in any industry (and if it isn't, it should be). Sustainability and social impact are key for modern businesses, and this free presentation can help you make that case.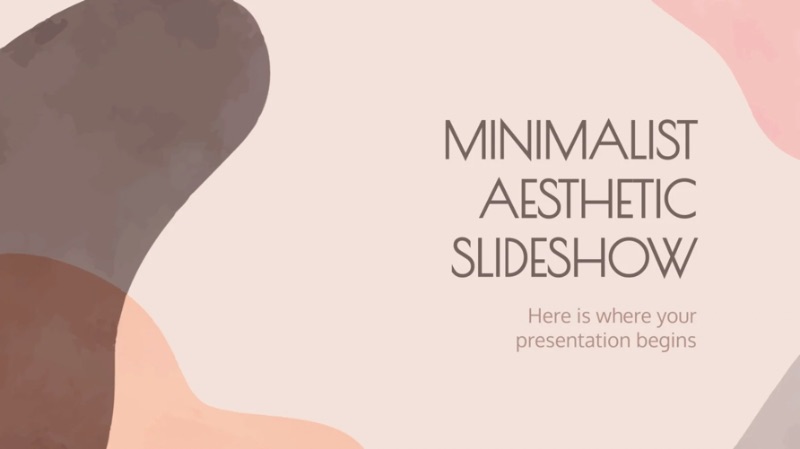 Minimalist design is all the rage, so this slideshow is sure to impress. The painterly shapes and thin serif fonts create a soothing, clean atmosphere. With templates for text, photos, graphics and more, you can build your own style around this cool combo.
9) Vibrant Shapes Template for PowerPoint Presentations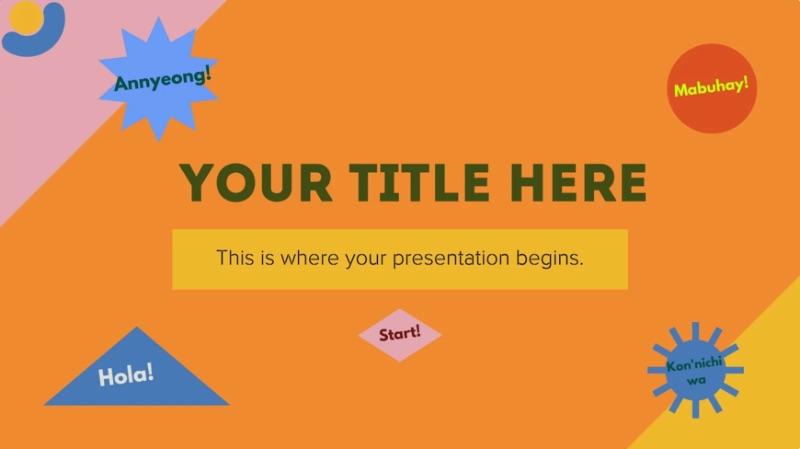 This Canva template has a fun, geometric design that can give any presentation an inviting energy. Slides include single points, timelines, references, and other dynamic frameworks you can tool around with.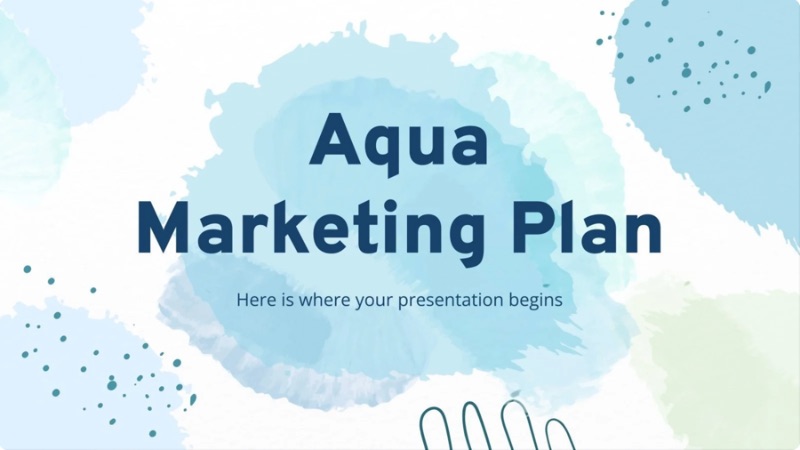 "Aqua" isn't just the color scheme for this template (it's also available in green, orange, pink and purple). The inkdrop look runs throughout the dozens of slides included. It invokes creativity, inspiration, and dedication.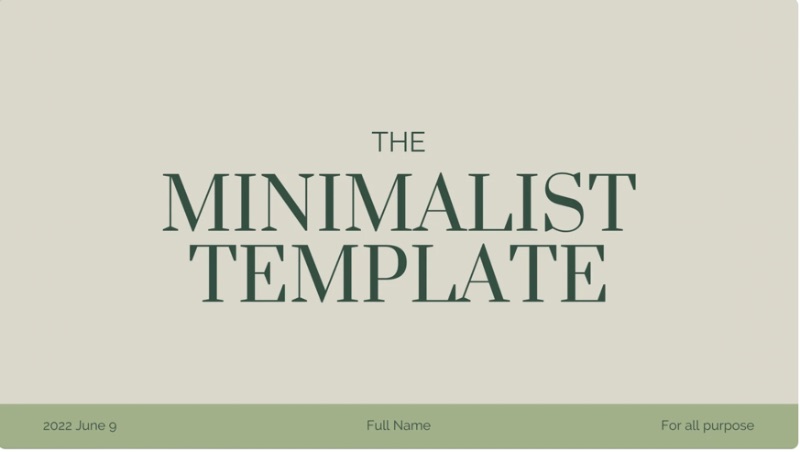 An all-purpose design with an elegant, natural feel. You can use this soothing template to make pitches, reports, portfolios and more.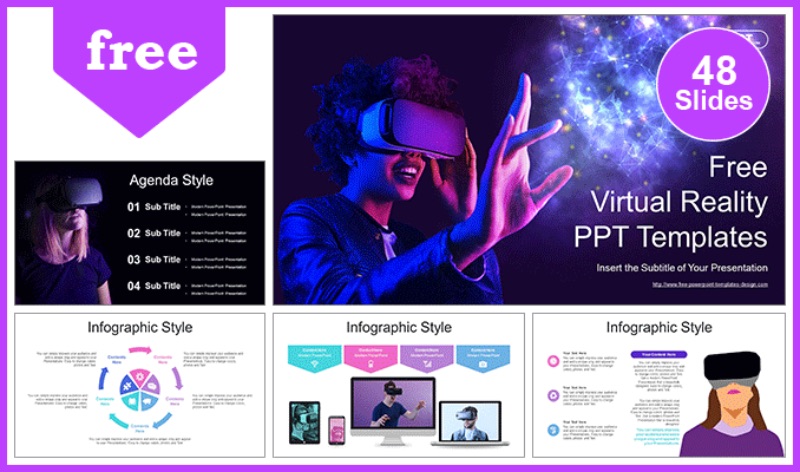 These slides are designed to explore the wondrous potential of VR. With a mix of deep purple and pastels, they invoke discovery while also getting down to business. While the template is themed around VR, it includes cool infographics that can spruce up any presentation.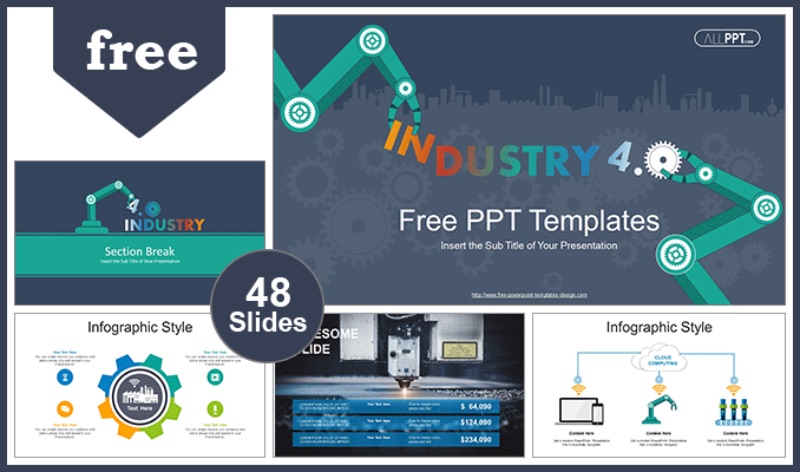 Like SlidesGo, AllPPT templates come with shapes and icons you can customize in addition to dozens of slide designs. In this case, you can choose from a variety of slides based around an industrial theme.
Whether it's a pitch, a review, or an agenda you're making, these slides are sure to impress.
14) Pink Social Media Strategy Design by Canva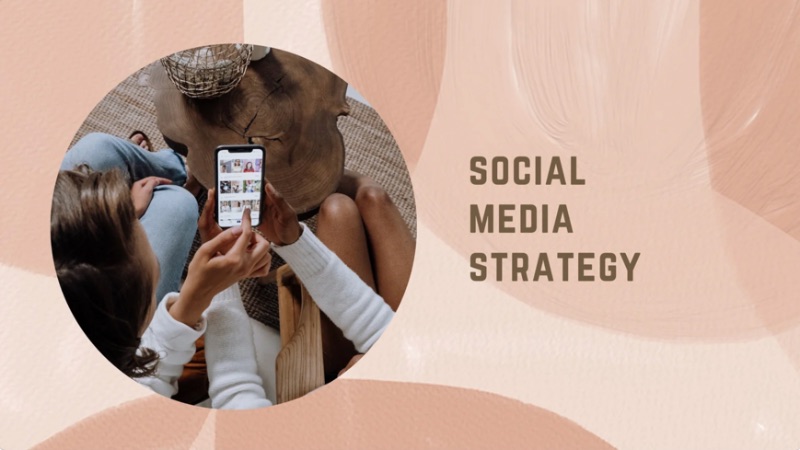 Got a vision for a great social media strategy to share with your team? This unique design will help you get your business proposal across. With 19 pages to customize, it allows you to get in-depth with your thoughts and make sure you wow your audience.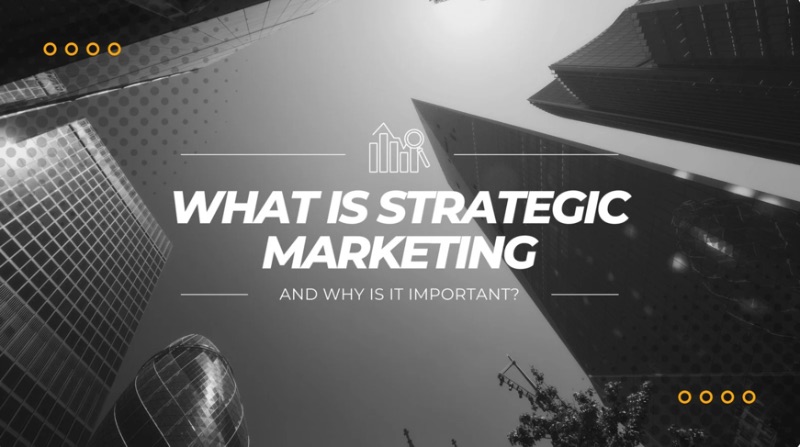 This Powerpoint and Google Slides template is designed to give a primer on strategic marketing, but its aesthetic vision goes above and beyond. The sharp text screams "bold," while the yellow and black color scheme give it cohesive style.
16) Green Aesthetic Canva Slideshow Design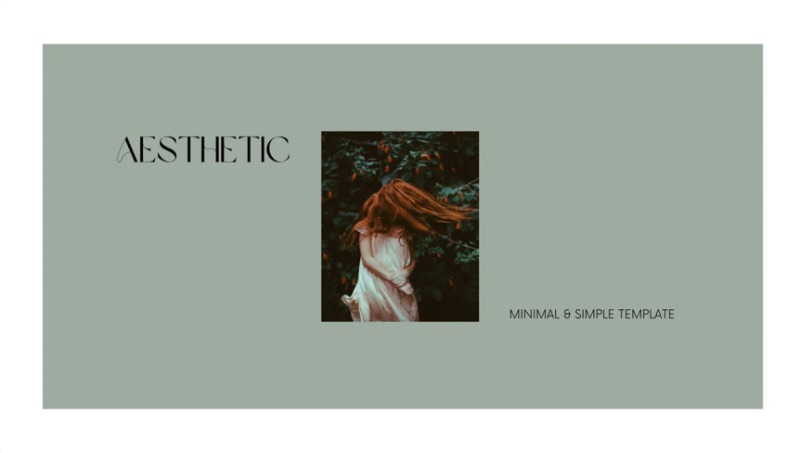 If you want to convey a sense of style and simplicity, this is the PowerPoint design for you. The pale green background perfectly complements the slick, modern font and forest green text. It's a great pitch deck template for natural brands.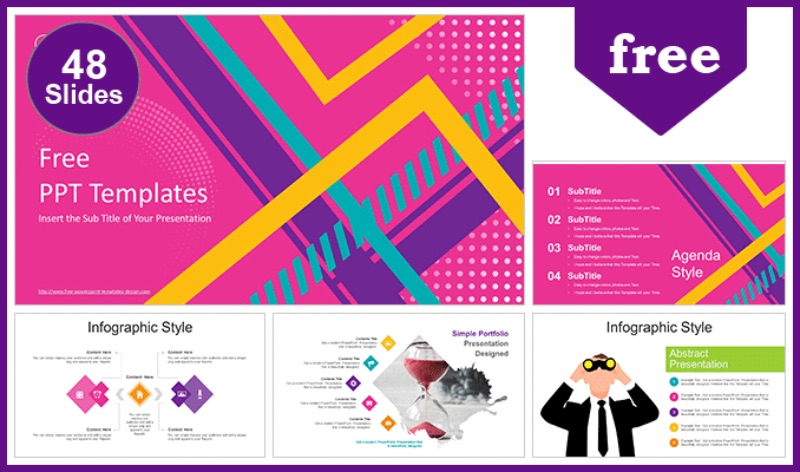 This presentation template offers a slick style you can customize for any presentation. Diagonal lines on a stark pink background make for a trendy, eye-catching PowerPoint design. There are also some fun miscellaneous infographics in here that you can use as inspiration.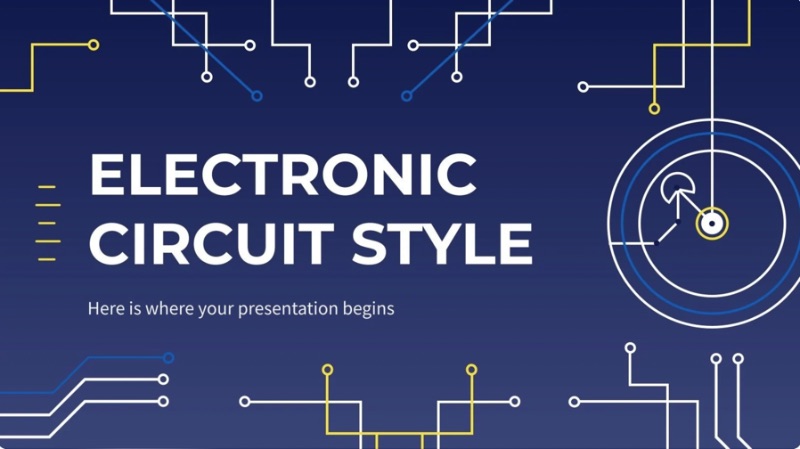 If you work in IT or another form of tech, this circuit-themed design can draw your audience in. As silly as it may seem, those thin lines and circles can lend quite a bit of credibility. It gives the impression that you're "wired in" to the industry.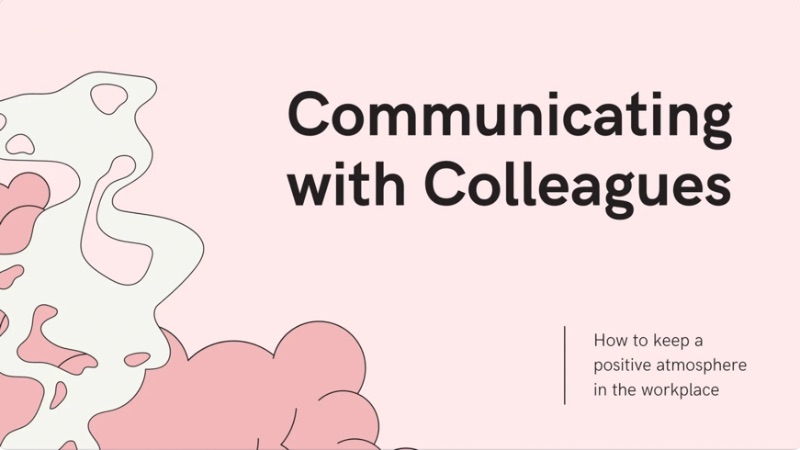 Designed for workplace culture presentations, this soothing pink design helps convey openness. On top of sample slides to inspire your presentation, it comes with additional 100% free elements and icons.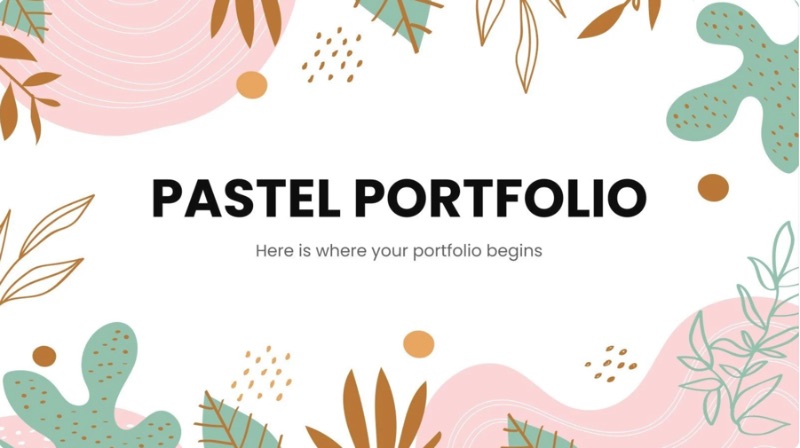 This trendy pastel template is designed to create fun portfolios. Its aesthetic can go far beyond that, however. It's a perfect template for people and brands seeking a modern, friendly vibe.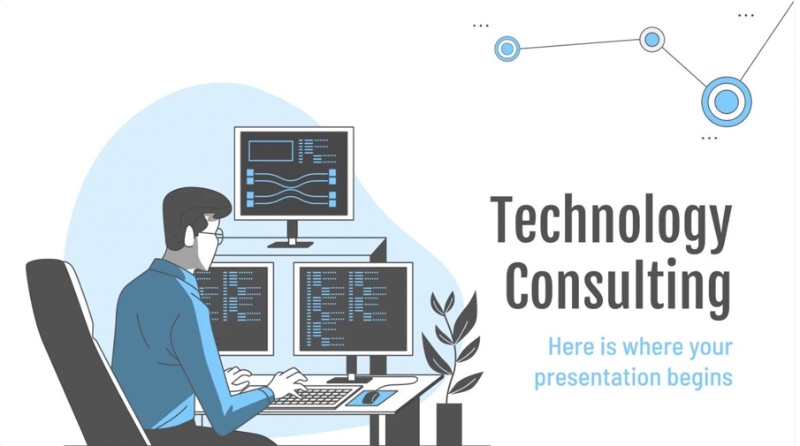 This extensive free PowerPoint template comes with 48 slides and five different color schemes. On top of a variety of infographics and text slides, SlidesGo templates include additional instructions and elements at the end. There's even a breakdown of fonts and colors used.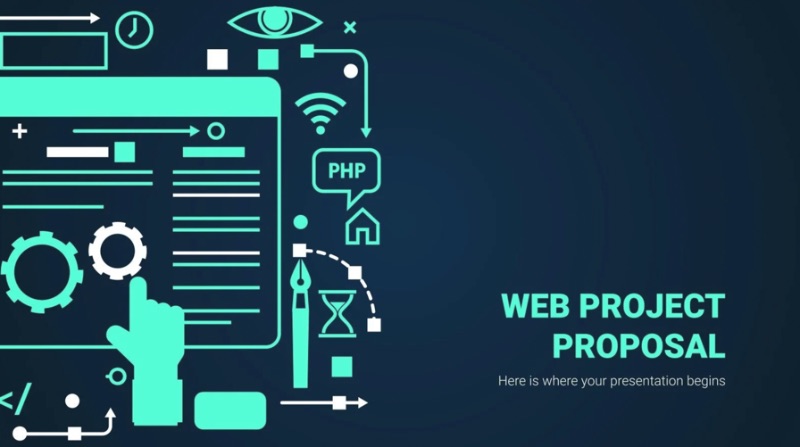 This modern technology PowerPoint is perfect for SaaS and other web service companies looking to make proposals. The mint green aesthetic is hip, but you can also switch to lime, yellow, orange, or pink in a flash. It's got all the graphics you need to sell your pitch.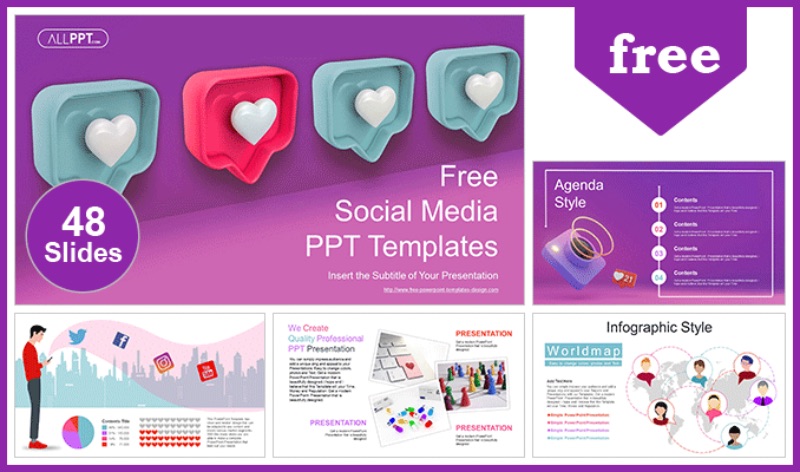 With new social media sites coming out each year, slides like these can help you stay ahead. Maybe you've got a social media strategy, new research to share, or a network of your own ready to launch. Either way, these 48 slides can inspire you to wow your audience.
24) Brutalist Retro Creative Agency Design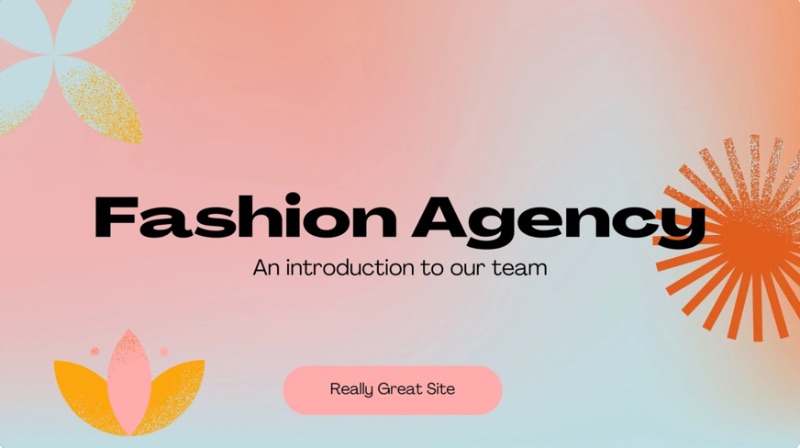 Bursting with creativity, this template is perfect for brands looking to showcase their personality along with their business model in a proposal. It's professional and stylish, but still full of summery fun.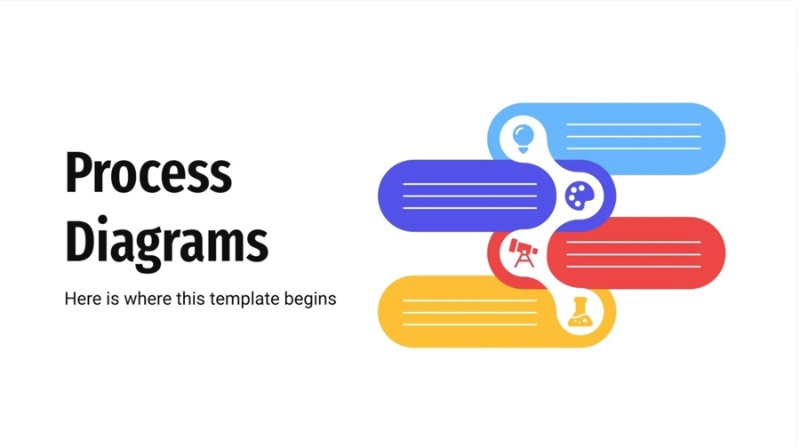 This time, SlidesGo is offering a range of process diagrams to help you explain your plan of action. They're simple, colorful, and dynamic, with a variety of unique graphics to set your PowerPoint apart from the rest.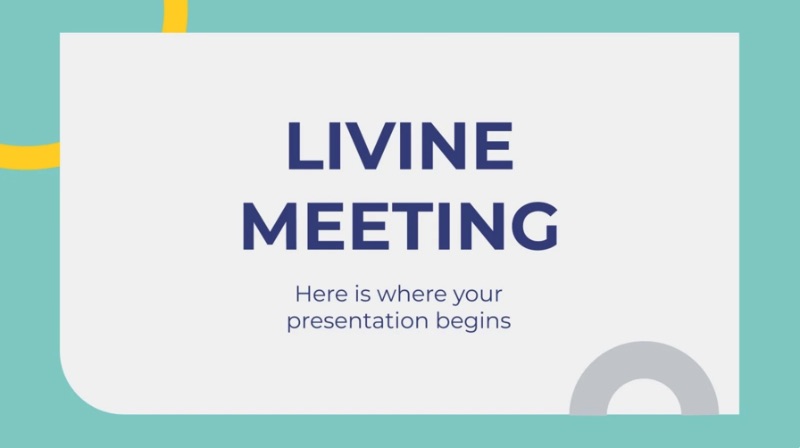 Meetings can be tricky to create presentations for. Rather than conveying information, you're often trying to foster discussion. Luckily, this SlidesGo template has all the graphics and professional designs you need to energize your team.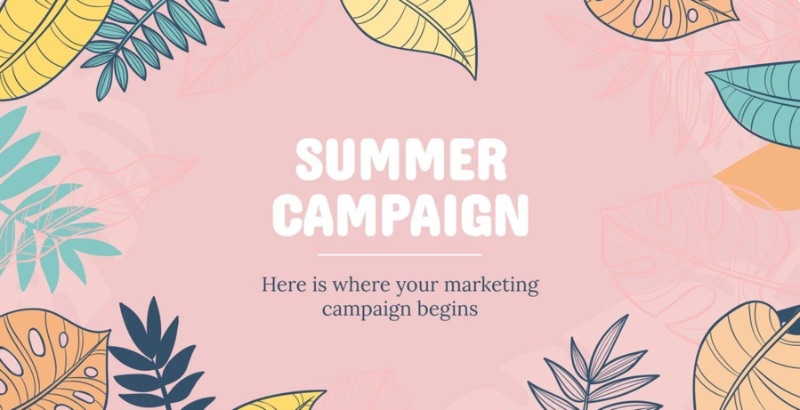 This template isn't as directly summery as the beach template up at #7. Still, it can add a seasonal flair to your marketing campaign presentation. Premium users get 37 additional slides. Still, you can still download dozens of great slides in five different colors for free.
Why Consider Professional PowerPoint Design?
Some of these free PowerPoint design templates are quite trendy. But as the saying goes, you get what you pay for. Moreover, getting caught using a popular free template can be embarrassing, especially in business. If you represent a company, you want a slideshow that's flush with your brand image.
The higher the stakes, the more important it is that no part of your presentation feels out of place. Try out a graphic design service like Penji to ensure that your PowerPoint designs (and all your other design needs) are on point.