The growing discussion of climate change and working conditions has accelerated the need to integrate sustainability practices into many brands' operations and values. Sustainable branding has become the answer and it starts with the environment, but also branching out to social and ethical issues relating to sourcing materials and the treatment of workers. With this in mind, how have several brands practiced sustainability, and why is this important in 2021 and beyond?
Importance of Sustainable Branding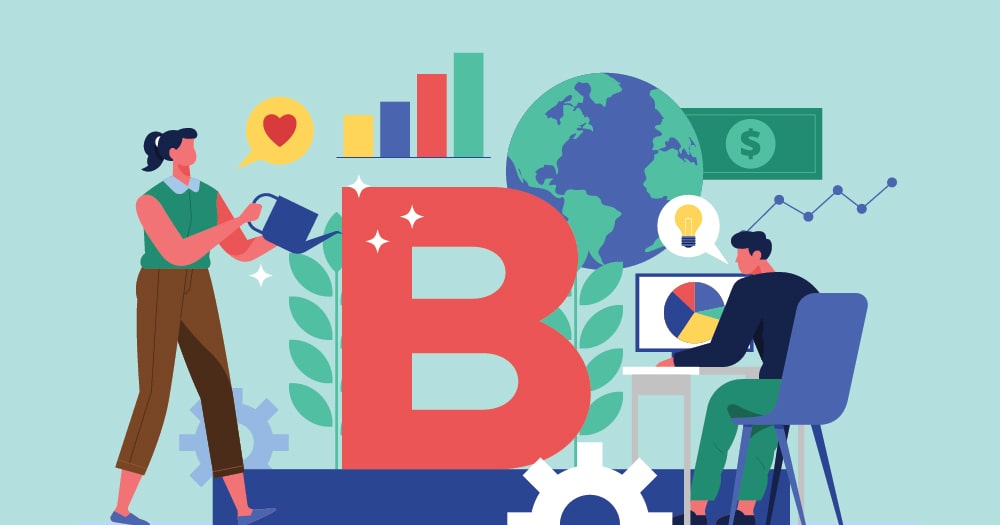 With growing concerns over the irreversible effects of climate change and unethical labor conditions, brands face even more scrutiny with operations and materials. As a response to this matter, many have integrated sustainable branding practices to appeal to an eco and socially-conscious audience.
First, climate change has become a driving force for many businesses to shift to sustainable branding practices. Since they're at the forefront of creating products for our everyday lives, brands have a responsibility to put people and the environment first.
The need to apply sustainable branding can reduce carbon footprints and greenhouse gas emissions, impacting the environment.
Plus, with reports of sweatshops and horrible working conditions, no wonder many people want to make the switch to brands that treat their workers better. With this in mind, consumers that learn about these disturbing practices may boycott a brand and go for another one. When brands respect and honor their workers by giving them fair wages and working conditions, consumers will want to support this brand and buy from them more.
Moreover, when a brand becomes sustainable, they get recognition for the values they uphold. At the same time, they become accountable for the practices they have once done or are phasing out for better and more sustainable approaches in the future. In addition, once a brand advocates for more sustainable measures or practices, they bolster their image and get backing from consumers.
Brands must prevent greenwashing
Last but not least, brands must avoid "greenwashing" at all costs. This is when brands "claim" to be sustainable, but aren't showing it in their practices. Some scenarios of greenwashing are:
Badmouthing other brands and claiming yours is more sustainable
Having a product that's never going to go through sustainable production
Having majority of company practices as environmentally toxic, with a small aspect adhering to sustainable practices
Dishonest companies claiming to be sustainable
Cryptic messaging to dupe viewers into purchasing brand products
No evidence of sustainable means
A further look into why sustainable branding is important is a quick overview of the pros and cons.
Pros and Cons of Sustainable Branding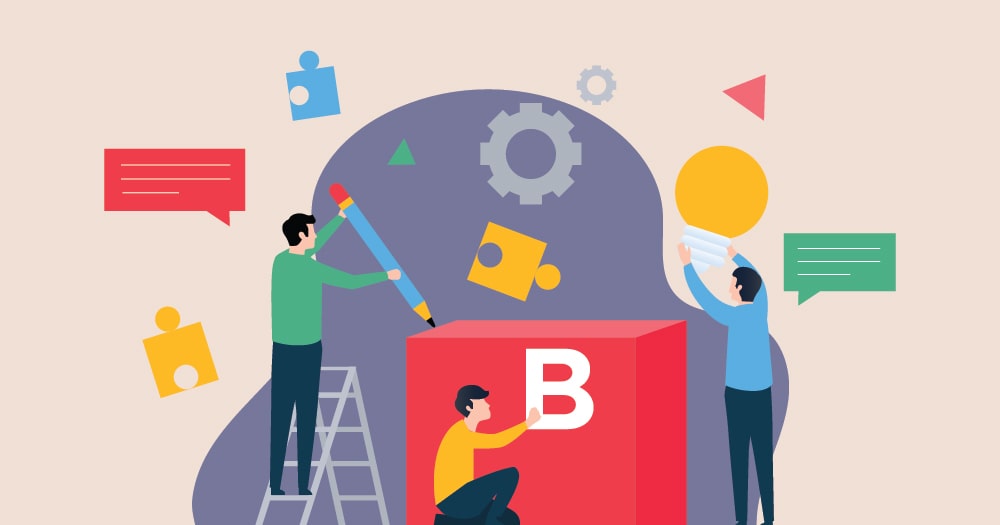 While championing sustainability is always encouraged, there are caveats to it as well. Below are the advantages and disadvantages of sustainable branding.
Pros
Waste reduction – brands that put sustainability first will become more conscious of the environment. They can become particular over the materials for their products and other materials used for green marketing and advertising purposes.
Biodiversity protection – brands will help protect the environment and animal life by lessening waste, conserving water, and treating animals better to produce food and other items.
Enhanced brand image and reputation – brands that have sustainable branding practices may draw more customers in.
Increased customer loyalty – brands can increase customer loyalty, especially if values align with the customer.
Better alternatives – brands with eco-friendly products may entice customers to buy from them to help with environmental or social issues the planet faces.
Cons
Greenwashing – brands may plan on shifting towards more sustainability practices. However, many brands may practice greenwashing to appear sustainable, which can deceive eco or socially-conscious consumers.
Expensive – brands that practice sustainability may face steep costs. Despite the need to lower costs, practices that promote sustainability can take a toll on pricing.
Time-consuming and complex – brands need a comprehensive understanding of "going green" and ensuring that their practices are aligned with values that help the planet or contribute to workers' well-being.
Businesses that Have Sustainable Branding
IKEA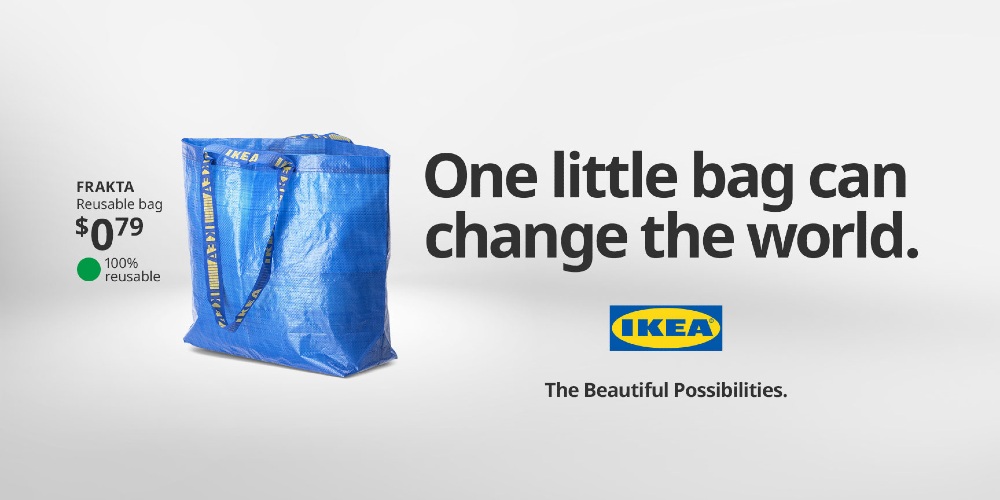 Everybody's favorite furniture shop makes it on this list of sustainable brands. IKEA leads many brands to become a more sustainable business. Here's what they've done so far:
Waste reduction
Sourcing food from sustainable areas
Good working conditions
Moreover, the One Little Thing green marketing campaign has helped Ikea earn its place on this list. They advertised a reusable bag, plastic container, and light bulb to show Canadian consumers that these items can be used or reused for a long time.
Danone
Danone is one of the few food industry brands that have sustainable branding. Evian, Silk, Activia, and Delight are the brands they carry. The food company has committed to reducing food waste over the years and helping farmers preserve soil and water.
Ben & Jerry's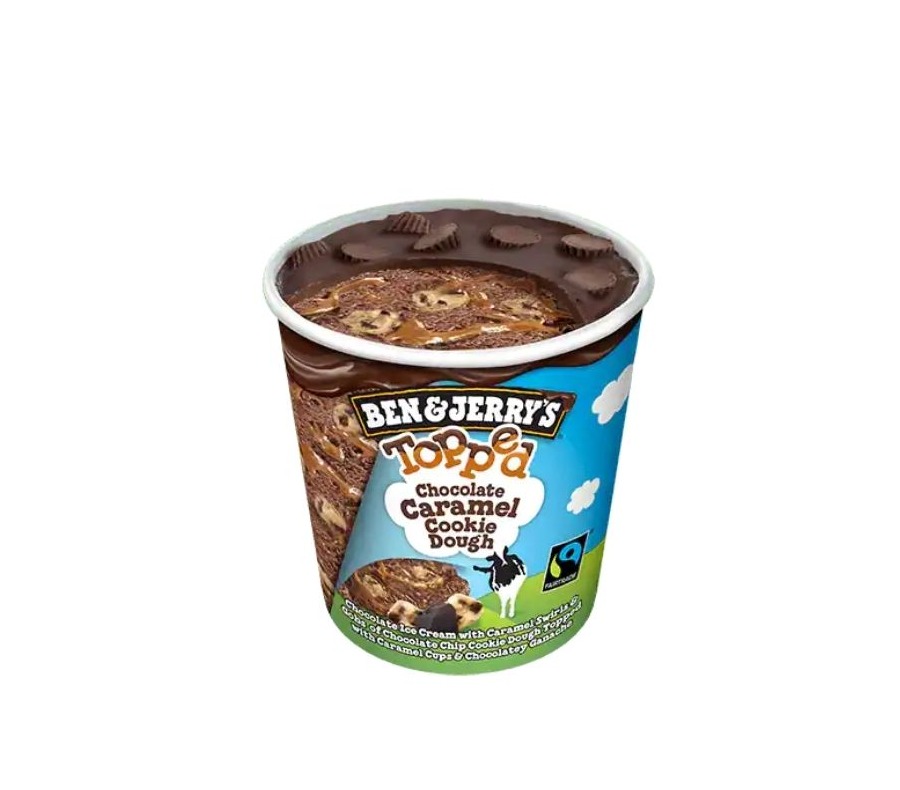 Ice cream is healthier, sweeter, and much more sustainable with Ben & Jerry's. They use only Fair Trade-certified ingredients to create their creamy and delicious frozen treats. Although that's the case for their ice cream, they have yet to change their packaging to reduce plastic usage. Still, it's worth noting that their packaging contributes to the protection and management of biodiversity and wildlife.
However, they pledged that they would no longer use plastic in their packaging. Plus, they aim to have reusable ones in the future.
Patagonia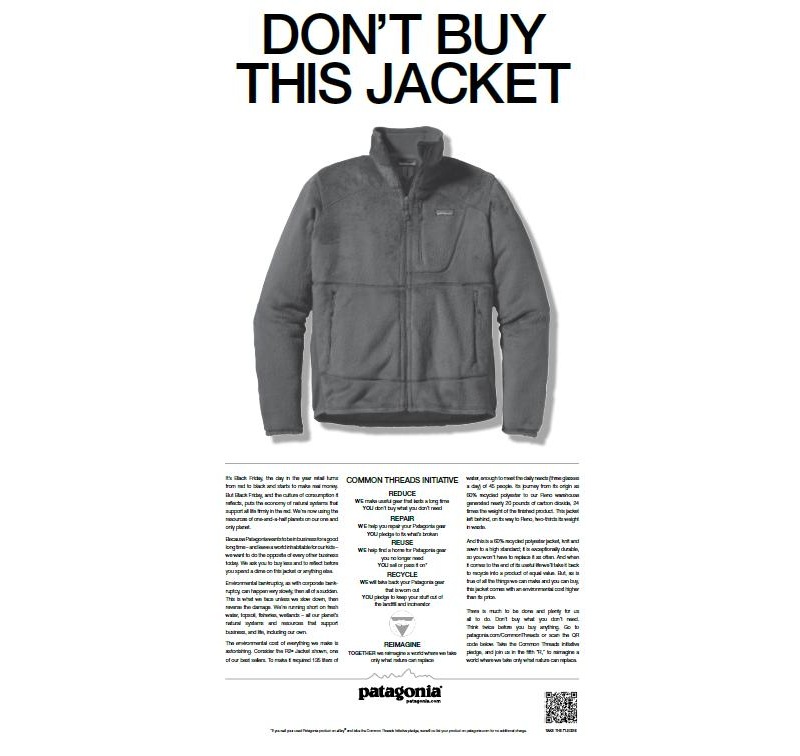 Big fashion and activewear brands have a reputation for unethical working conditions and producing non-environmentally-friendly products. Patagonia is one of the FEW fashion brands that have sustainability practices in place.
One campaign that shows Patagonia's values is their "Don't Buy This Jacket" print ad for Black Friday. While counterintuitive, they brought to light consumerism and promoted thinking twice before buying items, which may increase waste.
Moreover, Patagonia is also transparent about their owned facilities and suppliers. The brand's purpose is to let customers know where and how their purchased clothes are made.
McCormick and Company
Listed on many sustainability indices, McCormick and Company is dedicated to providing properly sourced materials, improving people's livelihoods, and becoming a proponent of workplace equality. Two of the main reasons McCormick gets ranked in different sustainability indices are transparency and their investments in local communities to help produce their products. Plus, for the environment, they have the following initiatives:
Bee preservation
Biodiversity conservation
Renewable energy usage
Carbon footprint reduction through packaging and sustainable plastics
The Body Shop
One of the few and well-known cosmetic or skincare brands that practice sustainability is The Body Shop. For one, they founded a Community Fair Trade program to source natural ingredients from local communities. They help the local community through educational and employment initiatives.
In promoting their values, The Body Shop released an ad campaign named "Enrich Not Exploit." In this campaign, they aimed to reduce energy usage and renewable ones, use fossil-free packaging, and access to employment opportunities.
Levi's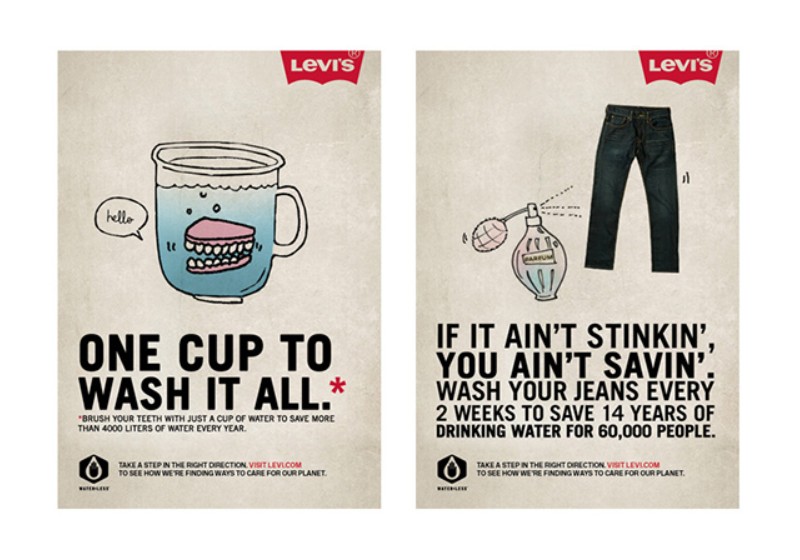 Levi's is another apparel brand that has made an environmental impact through its products. In fact, it's one of the few recognized apparel brands rated by Good On You as "Great." While Levi's has become more environmentally conscious, they acknowledge they have more work ahead of them to be considered a much more sustainable brand in the future.
Their Water<Less campaign propelled Levi's as a leader in sustainability in the fashion world. This is in partnership with Water.org. It positions Levi's as a brand that advocates for cleaner water while using less and giving more to others.
Stella McCartney
One luxury fashion brand that has made sustainability efforts over the years is Stella McCartney. In the encompassing definition of sustainable branding, they check all the boxes, from working conditions, environmentally-friendly materials, and sourcing items.
Elaborating further, they use only organic cotton for their clothes and no fur at all. Also, when it comes to working conditions, they have a rigorous assessment process to meet their standards.
Chobani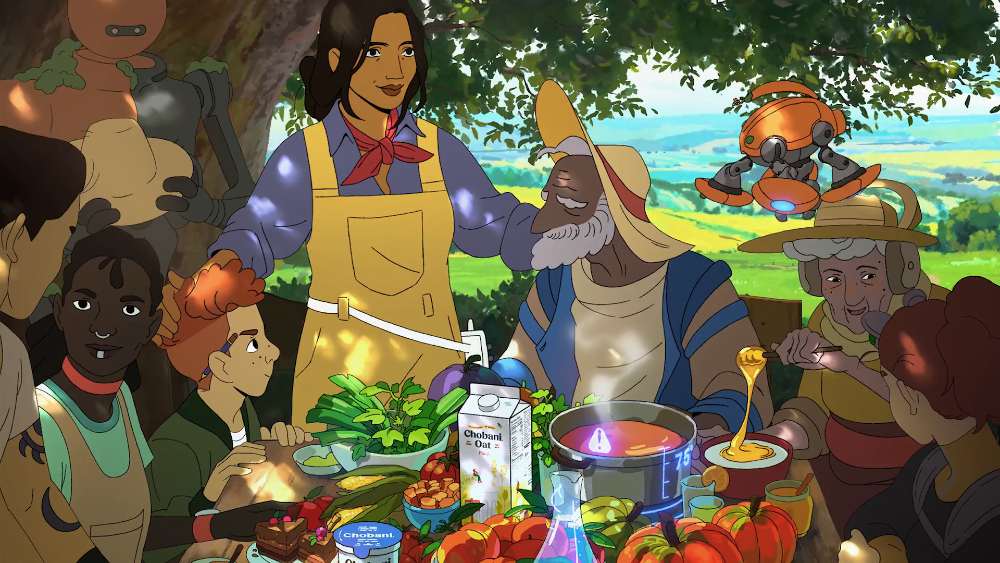 Chobani is one other brand you can trust when it comes to sustainability. In their latest Sustainability Report, Chobani disclosed that it reduced water usage and carbon emissions through deliveries, recycled, and sourced materials properly. Not only that, but they have also taken care of their workers' well beings and used sustainable and recyclable packaging.
Dear Alice is one of the video ads they ran to promote their non-dairy products. There, they show the importance of using farm fresh ingredients. Plus, they emphasize the need to care for the environment and the food and beverage they produce for their consumers.
Cisco
You rarely read about tech companies being environmentally friendly. But Cisco aims to change the narrative by reducing carbon emissions and greenhouse gases. They also practice water reduction measures through local water restoration support and waste management. In addition, they have environmental stewardship and workplace safety strategies in place.
Be One in Sustainability with Penji
Now that you have an idea of sustainable branding and businesses that have this in place, will this convince you to try out sustainable practices, too? And if you're up for it, you can always get Penji's help for your campaigns and other sustainability commitments.
Let graphic design communicate your brand's values and show the world that you're dedicated to helping tackle environmental and social issues. Watch the Penji demo video to learn more about what we can do for your brand.