Ecommerce platforms have made it easier for businesses to sell products and give customers access to a wide variety of choices. But putting your eggs in one basket might limit your income possibilities. It's best to diversify the eCommerce platforms and sell your products in as many eCommerce sites such as Amazon, eBay, Etsy, and more.
However, regardless of the eCommerce sites you choose, your sales will still boil down to your products. And with a cut-throat competition such as eCommerce, custom products undoubtedly sell more. So hire an online product designer and rake in those online sales in no time! Here's everything you need to know about hiring one.
What is an Online Product Designer?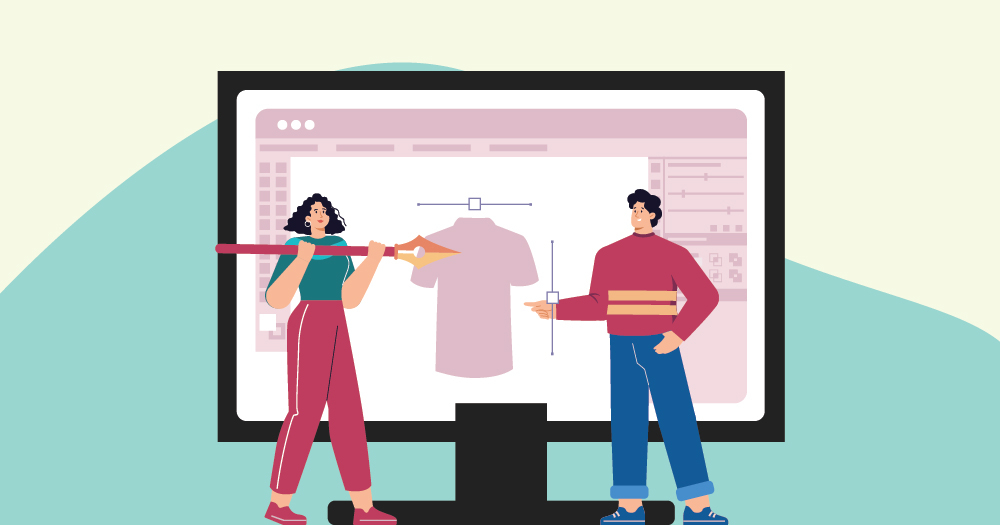 You may have seen the term "product designer" floating around. Nowadays, that relates to UX/UI designers helping solve problems for their clients.
Typically, though, a product designer creates designs for consumer products as well. And, an online product designer is a catch-all term for apparel, print, and merchandise designers. Through their graphic design experience, they can produce eye-catching and compelling designs for your business.
What Can They Design For You?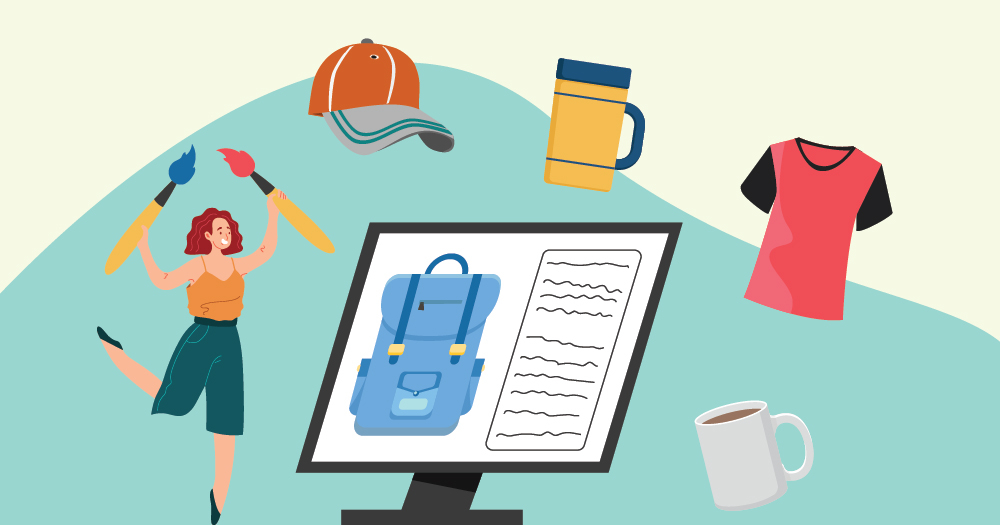 Luckily for you, online product designers can be versatile. They don't design one product; they can provide designs for an array of products such as:
Shirts
Mugs
Tumblers
Bags
Stickers
Keychains
Hats
Phone cases
Packaging (food, beverage, skincare)
Earning Potential on Selling Platforms
Artists and designers can earn money on any print-on-demand (POD) marketplace or platform. But if you're an entrepreneur or seller looking to earn more passive income, you can go on any POD marketplace. Outsourcing graphic design work is one option to make money without using any graphic design software.
Fortunately, there are many POD platforms out there, such as Merch by Amazon, Redbubble, Printful, and Printify. But how much can you earn from these platforms? Let's take a look at each one.
Your Earning Potential: Redbubble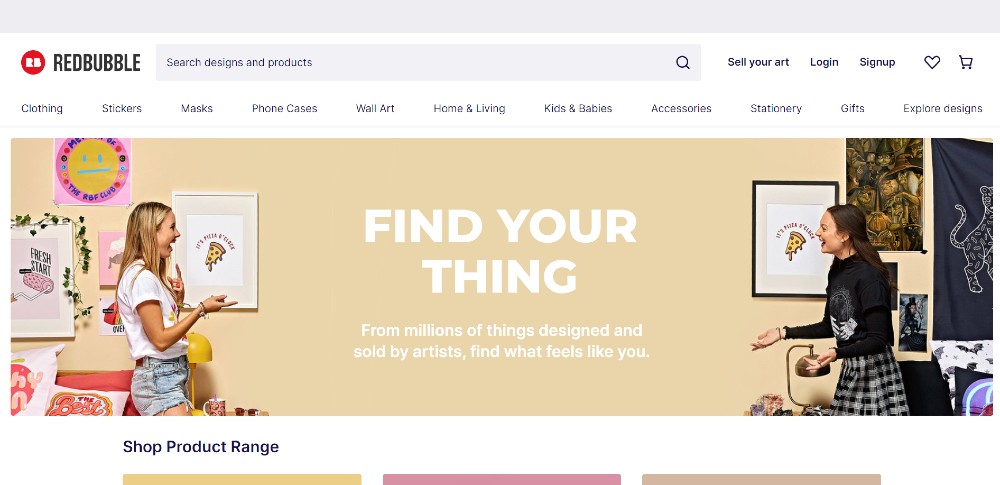 Redbubble is one of the leading POD services and marketplaces. While most POD services only cater to apparel, Redbubble can carry products such as stickers, masks, phone cases, wall art, and more.
When it comes to earning money from Redbubble, don't expect too much in the first few months. Many sellers reveal that it took them several months before they could sell anything. Also, it's best that you offer more than ten different designs. To start, you could earn around $50 to $100/month.
It's not much to start, and many sellers face the challenge of having lower earnings with fewer designs. And that's why you should have a constant stream of new designs up on the site. Plus, with the right keywords and marketing strategies in place, you could earn up to $1000/month.
Your Earning Potential: Merch by Amazon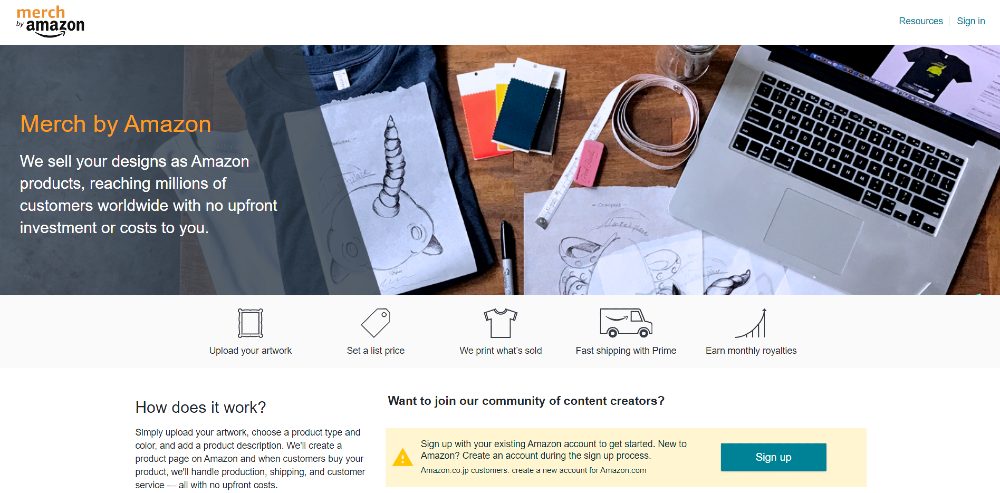 Another platform to earn some dough is on Merch by Amazon. Like Redbubble, you can list apparel and other accessories such as bags, pop-sockets, pillows, and phone cases.
What makes Merch by Amazon different from Redbubble is its tier system. Here, you need to sell an x amount of items BEFORE you move up to a higher tier, allowing you to sell more. But how much can you earn on Merch by Amazon?
Similar to Redbubble, if you have more than 25+ designs, you can earn at least $1000/month. And if you're lucky, you can even hit six-figure digits in a year.
Your Earning Potential: Printful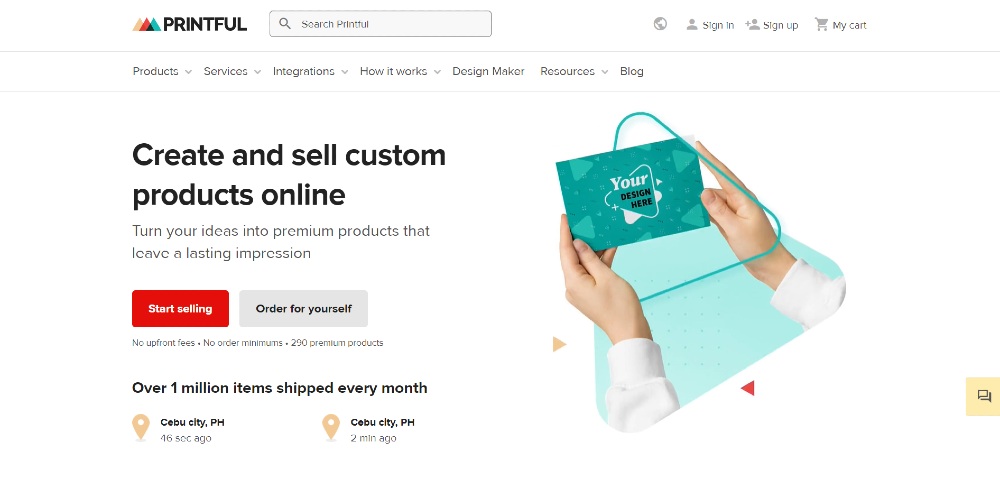 Printful is an alternative to Merch by Amazon and Redbubble. Aside from apparel and accessories, you can also place designs on socks, towels, notebooks, aprons, and more.
Unlike Redbubble, Printful focuses more on the seller-side, and buyers won't be able to see your artwork. But you can connect your store on popular eCommerce platforms. Plus, for eCommerce stores and small businesses that may need more assistance with warehousing and promotional products, Printful has got you covered.
As for earning on Printful, a five-figure passive income in one year is possible, as is the case of one Printful user. They mentioned they had around 200+ designs at the time. And based on others' experiences, you can earn up to $2,000 in a week, depending on the quality of design and the number of designs you have.
Your Earning Potential: Printify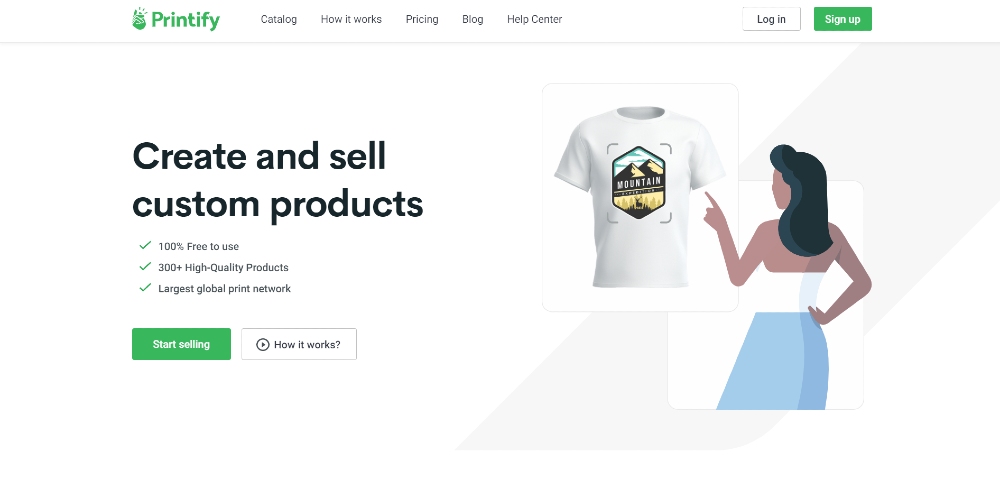 One other source to avail of a POD service is Printify. Their set-up is similar to Printful, wherein you avail of their services only, and you don't get to sell artwork in a marketplace. But you can integrate Printify on eCommerce sites like Etsy, Shopify, or WooCommerce.
Similar to the POD services mentioned above, earnings will vary depending on the designs you carry, where it's compatible, and your margins. You can earn around more than $200 in a month or maybe up to $500. That is, of course, you sell more than 50 shirts. But if you're lucky, like one fashion designer, they earned around a whopping $700,000 in their first year.
Why Hire an Online Product Designer Instead of DIY?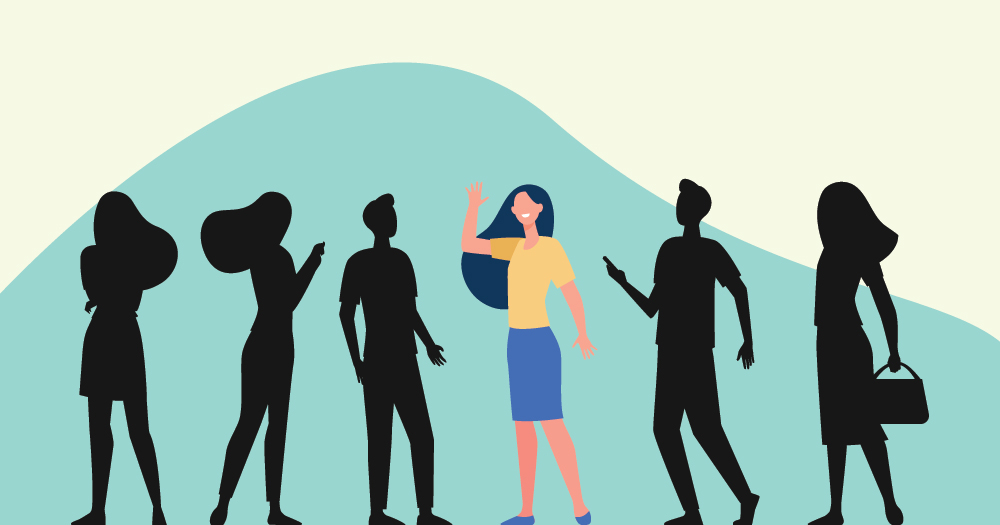 Copyright
Let's say you want to earn a passive income on print-on-demand services but may not have a creative eye to produce compelling designs to sell. Sure, it's easy to create a typography-style design through a DIY graphic design service. But, what if you need to make your product line versatile?
It can be easy to download an image off the internet and pass it off as your own. But you don't want to get into legal trouble. You can buy illustrations or graphics too if you want, but you have to know the licensing and the permission to sell it commercially.
An advantage of hiring an online product designer is whatever design you request from them, the copyright is 100% yours. You can immediately upload the design on the platform you're selling it and see if it's going to be an instant hit!
Convenience
One other advantage of hiring a product designer is that you'll remain focused on running your eCommerce business while they create designs for you.
That's the beauty of outsourcing your graphic designs. You don't have to worry about creating designs when you're busy answering support emails or messages or planning your next product line. You'll have a sense of relief when you have an online product designer as a partner.
For instance, if you get the services of an on-demand design company, you can request designs and get a quick turnaround. This ensures that your client won't also have to wait a long time for their orders. Overall, having a design partner makes your life easier when you're handling more than a handful of eCommerce sites simultaneously.
Creativity
One other reason why you need an online print designer is creativity.
You see, a product designer can come up with different designs based on your vision or design brief. You can even send them a reference image, and they'll put their own spin on it. With that said, the designs you'll receive are unique to your eCommerce store.
And that's why many eCommerce sellers entrust Penji with their designs. Many businesses and sellers can submit their design brief and request on the Penji dashboard. And within 24 to 48 hours, there are designs ready to review or download and use immediately.
Not only that, since Penji is an unlimited design service, you can request up to 20 to 30 designs in a month. It's also easy to get started! Click the Penji plan that suits your budget and request your first design. Sign up here and try Penji risk-free for 15 days!