It's no surprise why more than 50 percent of users base their purchasing decision on personalized graphics. This is because 65 percent of users are visual learners. While photography and stock images do a bang-up job in making advertising channels visually appealing, custom illustrations are more impactful. This is primarily the reason why more and more companies buy illustrations for commercial use.
There is something about custom illustrations that ordinary photos can't portray. And we all know your audience loves storytelling more than ever. With custom illustrations, it's easier and quicker to engage an audience. And this is due to three reasons:
Custom illustrations establish a personalized connection with your audience
Beautiful illustrations get you ahead of the competition
Custom illustrations depict a complicated offering in a friendly and lighthearted way
If you haven't experimented with customized illustrations, it's high time that you do. And in this article, we'll tell you why you need an on-demand graphic design service for custom illustrations.
Buy Illustrations Through On-Demand Graphic Design
If you're wondering where to buy illustrations for your business and marketing channels, you can trust Penji. Penji is an on-demand graphic design service that offers unlimited custom illustrations at a flat monthly rate. Compared to hiring an illustrator, which costs around $200 to $500 per design, Penji makes designing illustrations affordable and straightforward.
Penji's business structure is best-suited for any type of business. However, if you have a steady flow of illustration requests, Penji's streamlined process makes designing and communication flawless.
Also, Penji's illustrations are original and unique, giving you leverage over your competition. Here are a few examples: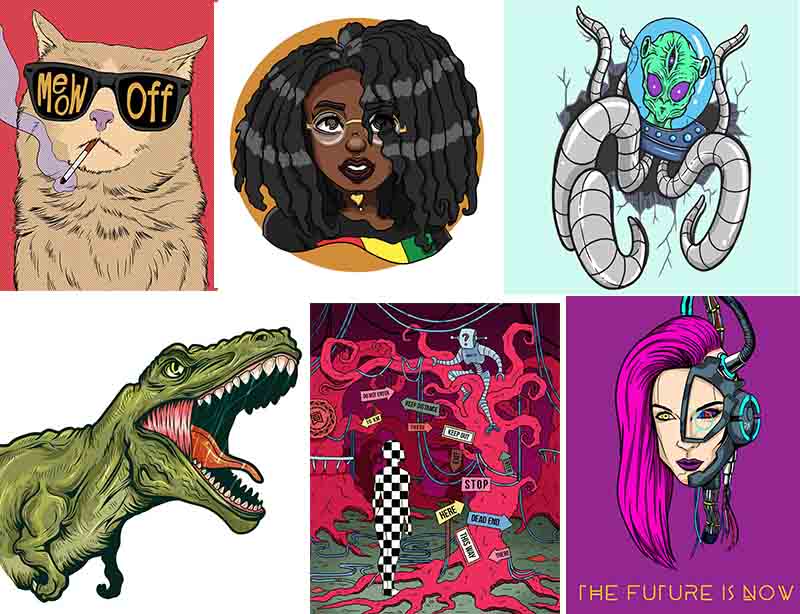 8 Different Illustration Styles
Before we tell you how to use an on-demand graphic design for your custom illustrations, knowing the various styles makes it easier to request one. Here are eight of the most common digital hand-drawn illustrations used for marketing and other commercial purposes:
1. Woodcutting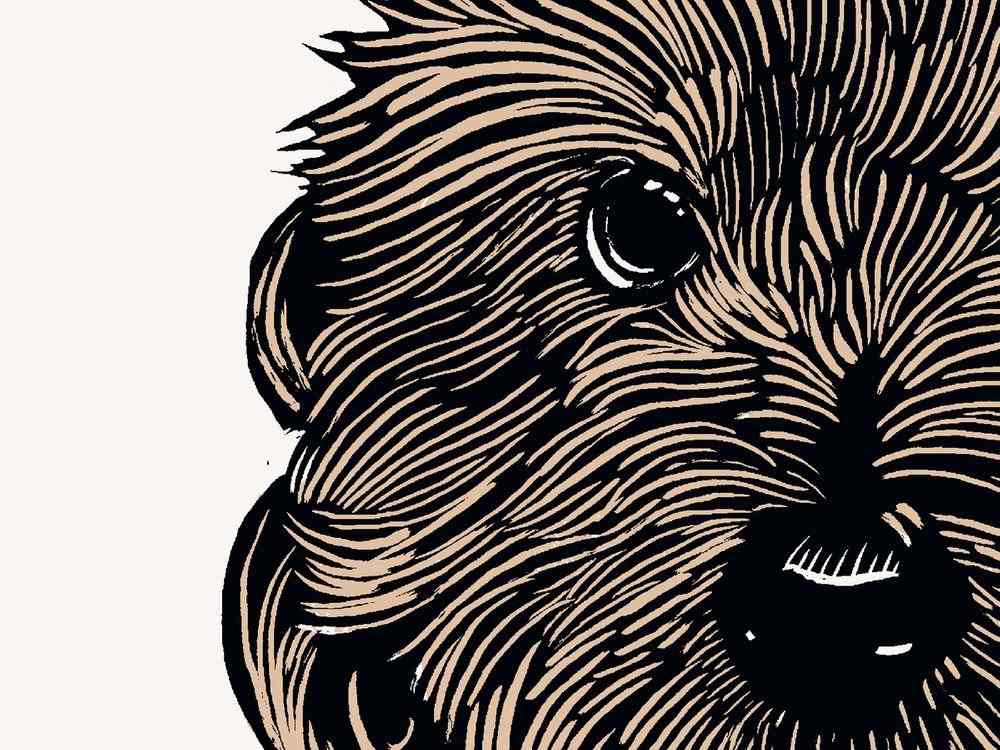 Woodcutting is how it all began. This illustration style is an ancient technique that you still see on children's and adults' books nowadays. The distinctness lies in the color contrast; the mix of light and dark colors makes the illustration pop. Overall, this illustration style offers a textured appeal that other illustration types lack.
2. Pencil Illustrations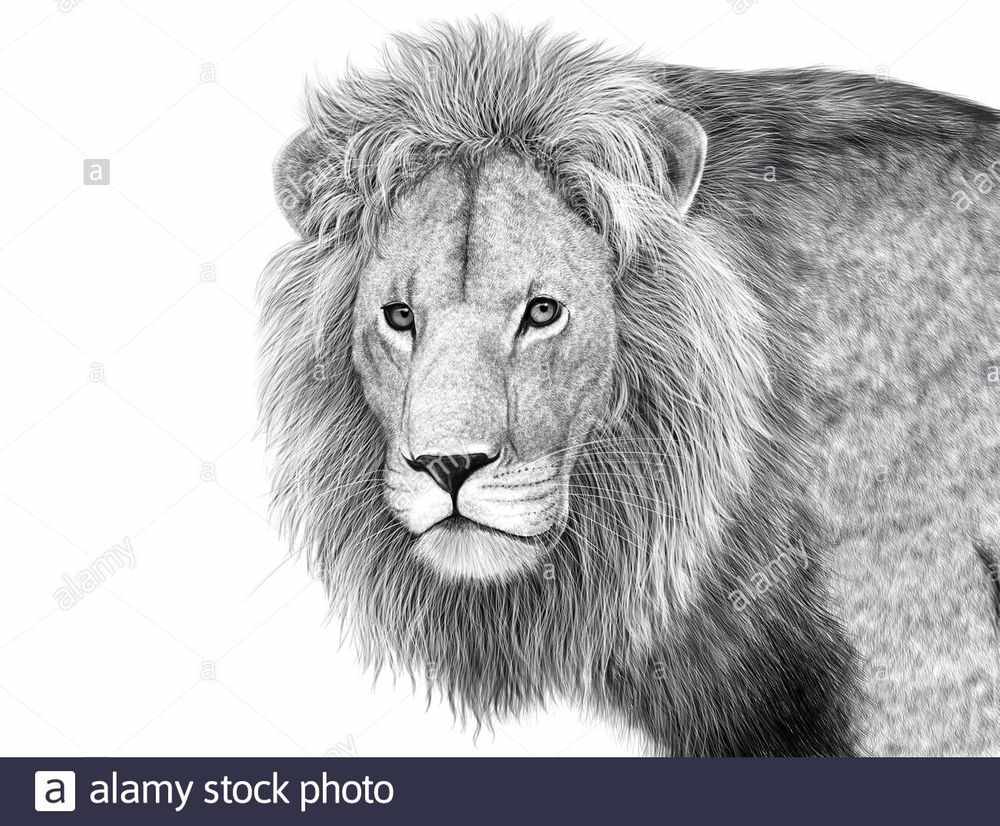 One of the purest looking illustration styles is pencil illustration. This is another unique way of giving your business and marketing channels a personalized look. Pencil illustrations entail soft shades, crisp lines, beautiful transitions, and thorough intricacy.
Although uncommon, another illustration style that can be mistaken for pencil illustrations is charcoal illustrations. Compared to pencil illustrations, this type dwells more on texture, imprecise lines, and shadows.
3. Watercolor Illustrations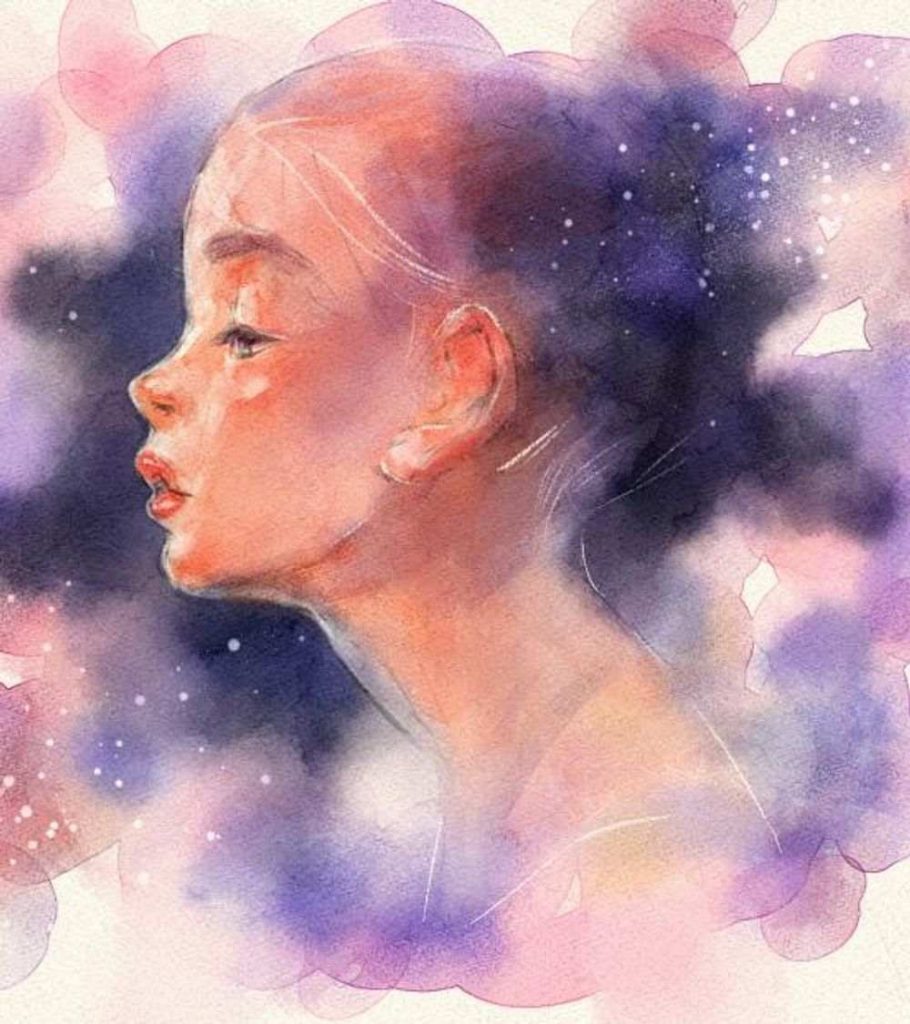 Watercolor illustrations are also commonly used in children's books. Due to the soft and in-depth look, watercolor illustrations are a perfect way to give life to your story. Also, this illustration style depicts femininity, making it excellent for brands that cater to female audiences.
4. Freehand Digital Illustrations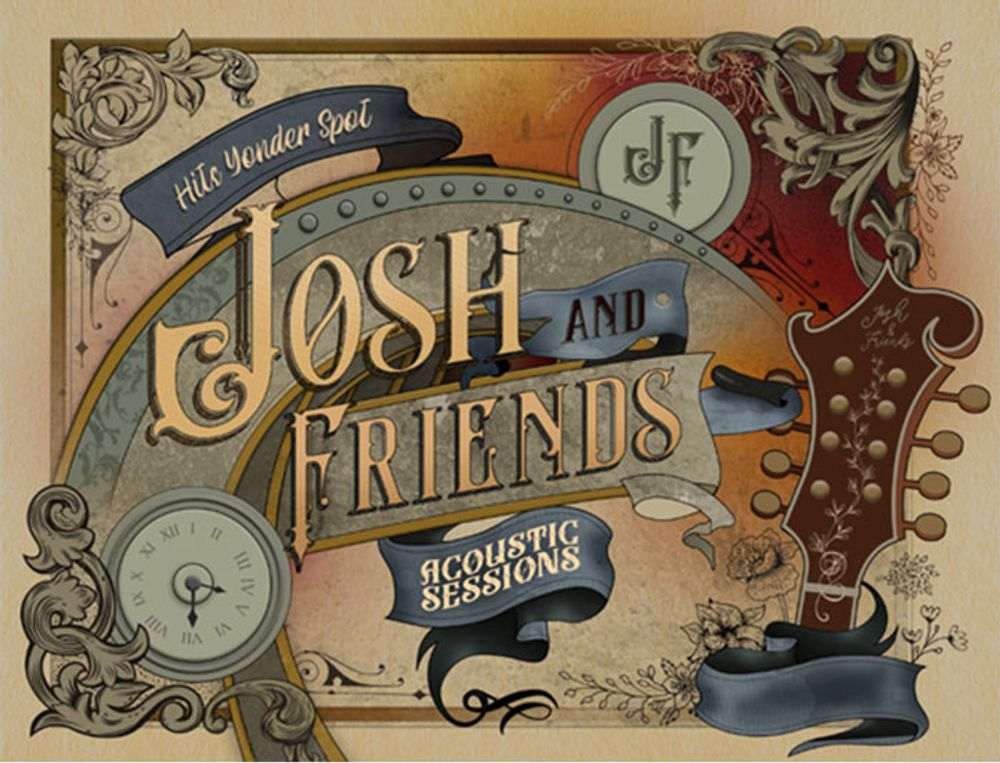 With freehand digital illustrations, the lines, shades, and colors look smoother. Plus, the background is more intricate. The only drawback when using this style of illustration is its scalability. Since these illustrations are in raster format, you won't have the freedom to size it up if you have to. Or else, you lose its quality.
5. Vector Illustrations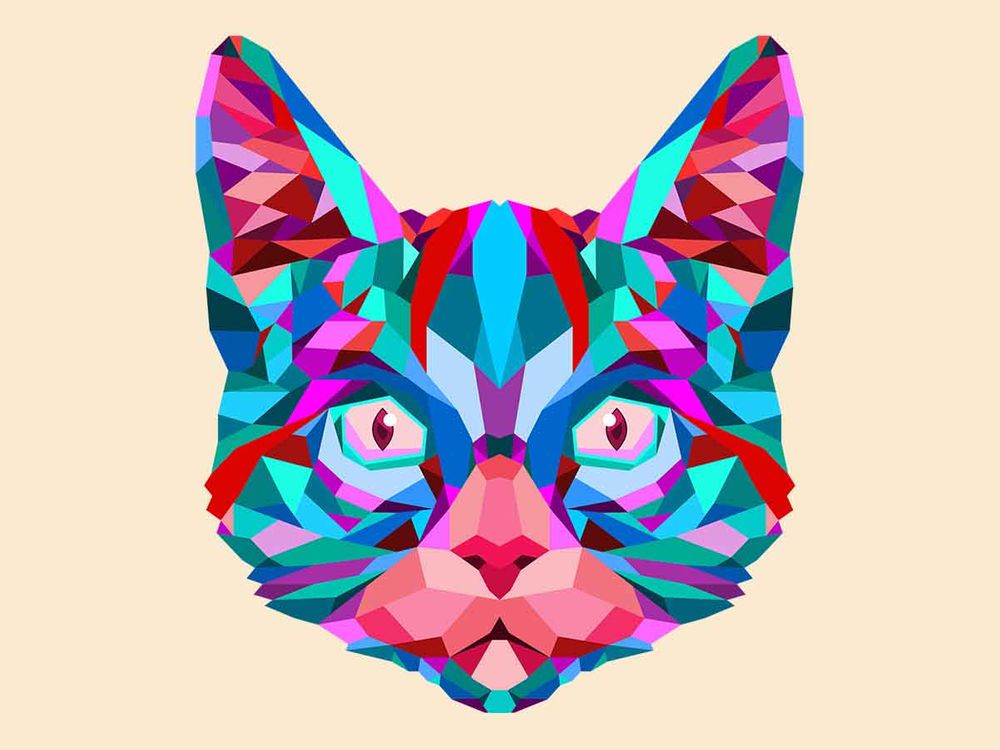 Vector illustrations have more evident shapes, lines, and definitions. Compared to freehand digital illustrations, the transitions in these illustrations are rougher. This creates a more distinct overall look, which makes this style famous for website graphics. Plus, vector illustrations are perfect for scalability. Using the illustrations in various sizes means you won't lose graphics quality.
6. Abstract Designs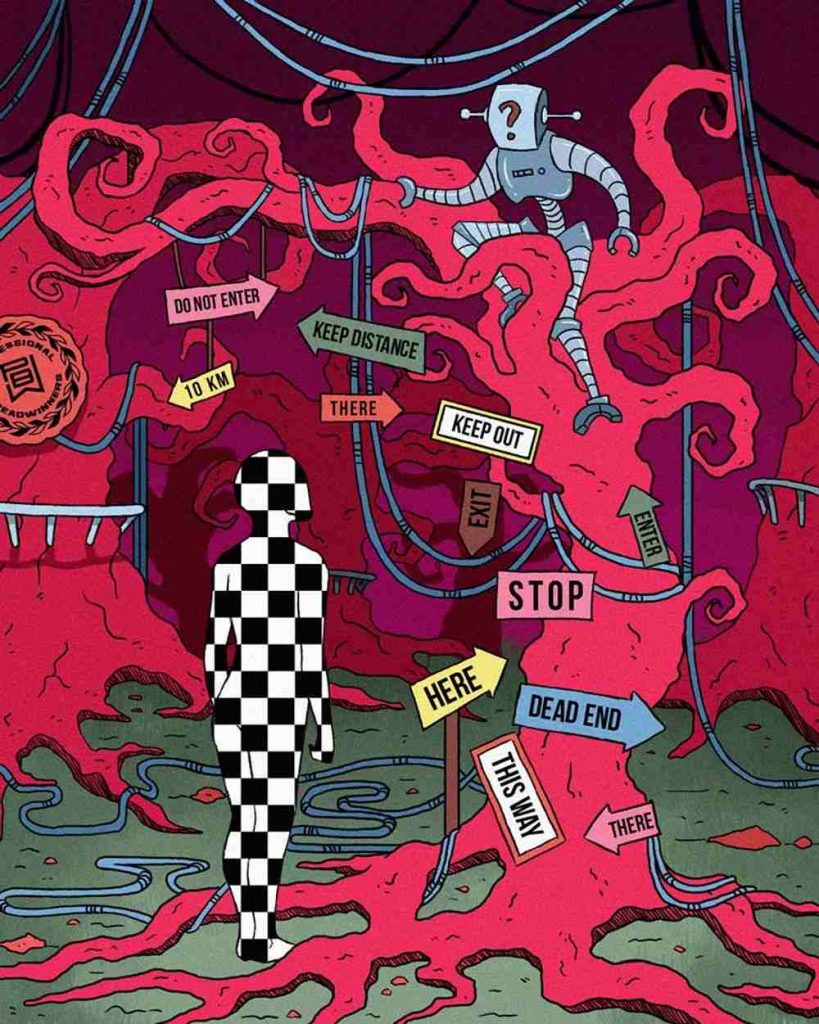 Abstract illustrations are based on subjective creativity. The elements could all be in the illustrator's imagination.
7. Photorealism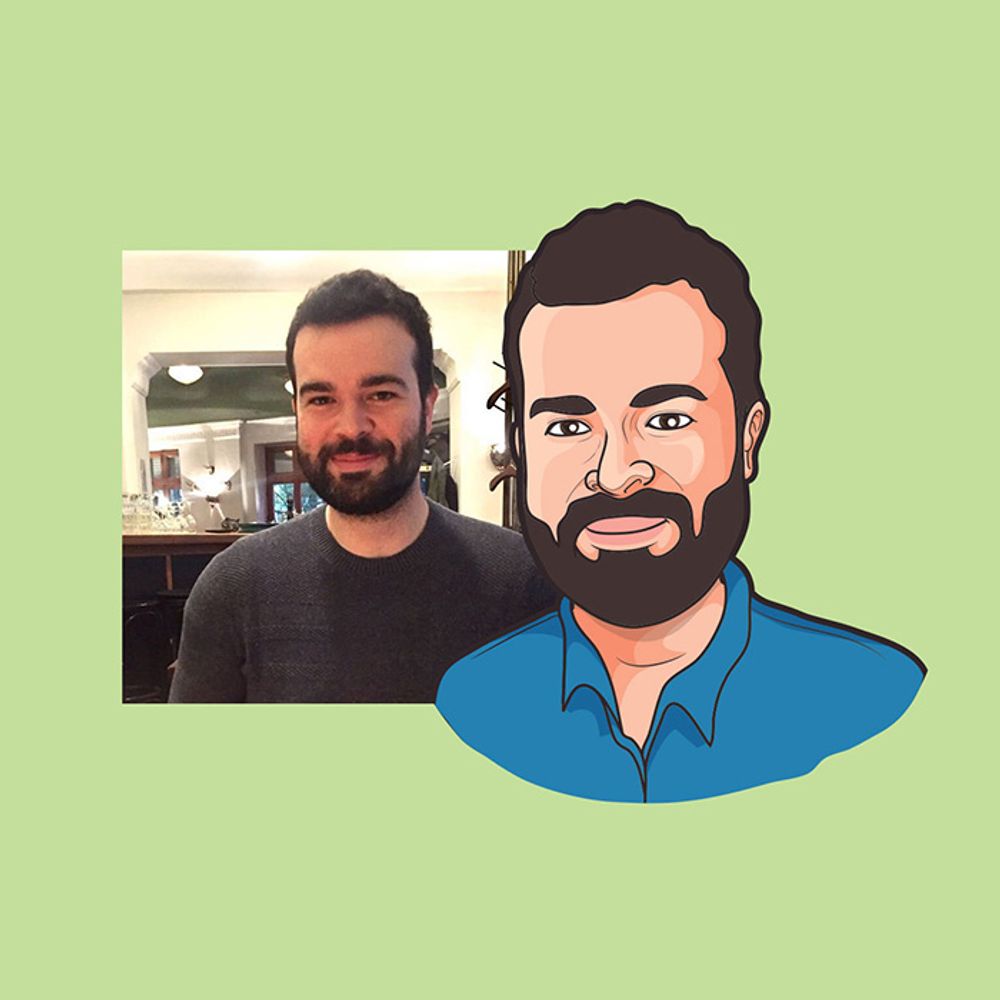 Photorealism, as the name suggests, entails creating illustrations based on real photos. By replicating the photographs, the details depict the story behind the photo in a cartoon-like form.
8. Conceptual Illustrations
This style of illustration relies more on symbolism, with a touch of realistic elements. However, the overall appeal emanates the right mood and message, which makes this excellent for ads or explaining complex ideas.
Ways to Use Illustrations on Various Business and Marketing Channels
If you want to buy illustrations for your marketing strategies, using an on-demand graphic design will help you diversify your visuals. Now that you know the different illustration styles, we'll tell you how to use custom illustrations on various platforms.
Website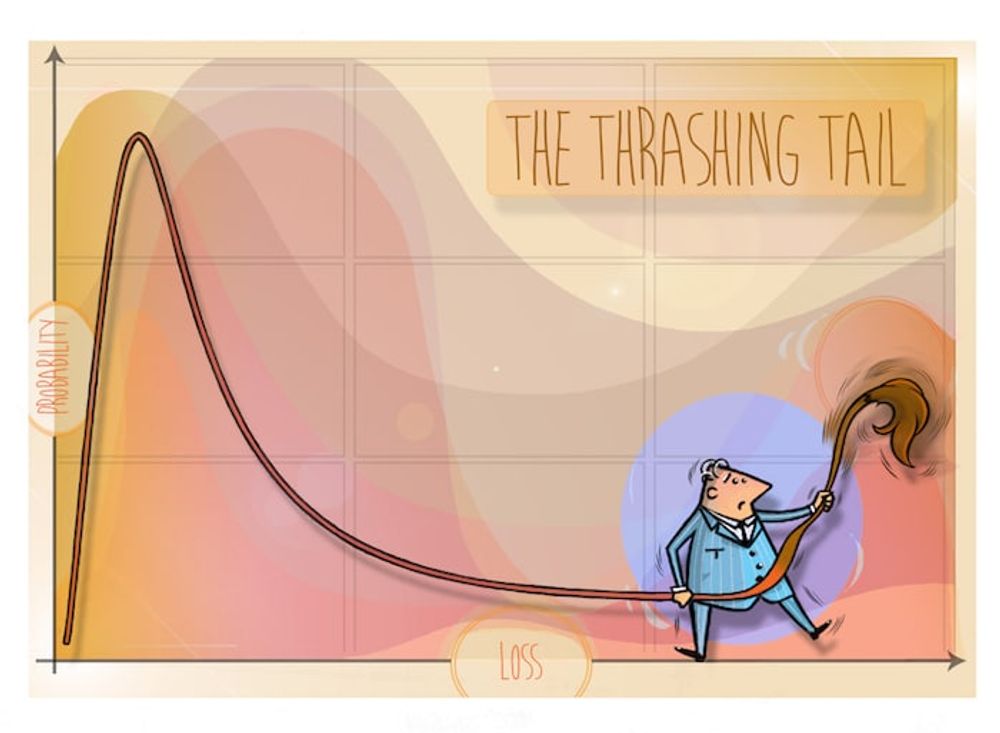 Your company website is a conduit between you and your audience. You must buy illustrations and have full copyright ownership on all web graphics, or else, you lose credibility and possibly have to pay a fine. When using on-demand graphic design services like Penji, you can have all the website graphics you need.
Moreover, if you want to leverage custom illustrations to capture your audience, present your offerings in a lighthearted way. For instance, a financial service company shows a loss and probability graph via a funny "The Thrashing Tail" illustration.
If you have complex business concepts, illustrations can be a perfect way to explain it playfully.
Emails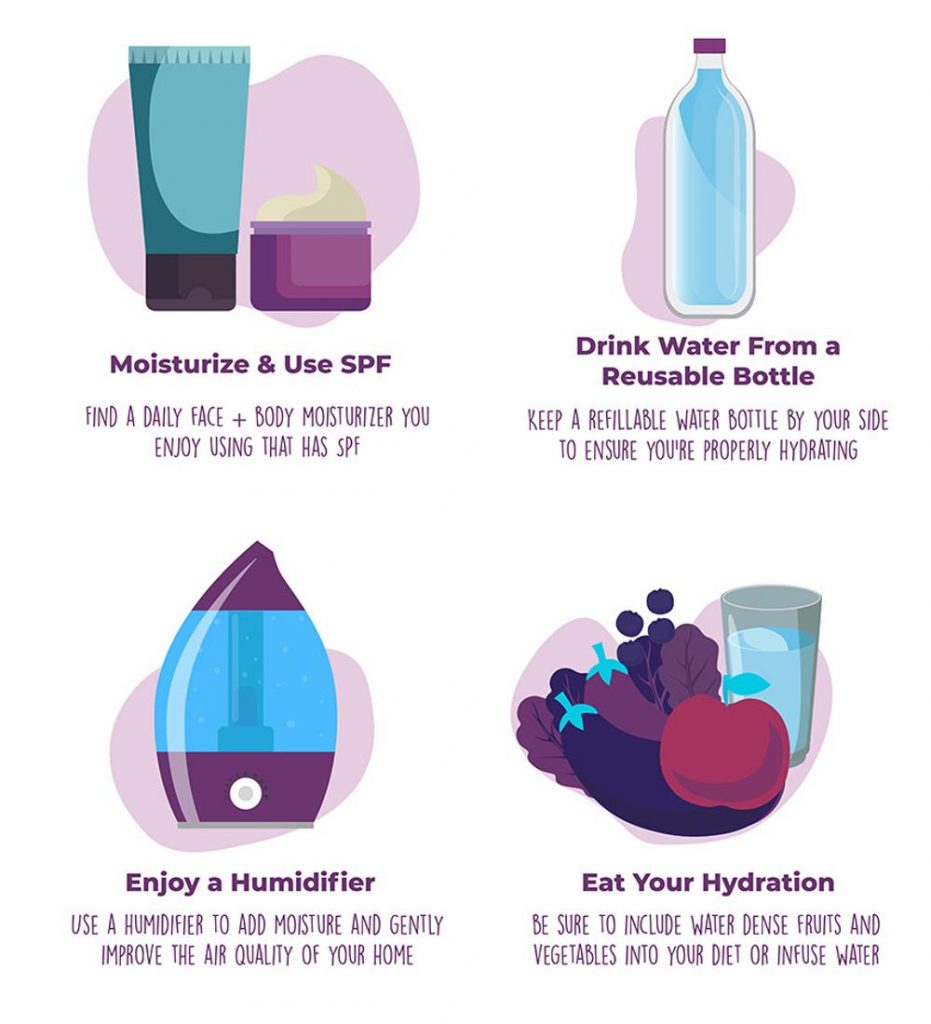 Illustrations can also show a particular process methodically. By using icon illustrations, it can be in excellent tandem with the copy as well. And one way you can apply this is through your email newsletters. This is one of Penji's sample illustrations to show ways on how to keep yourself hydrated.
Packaging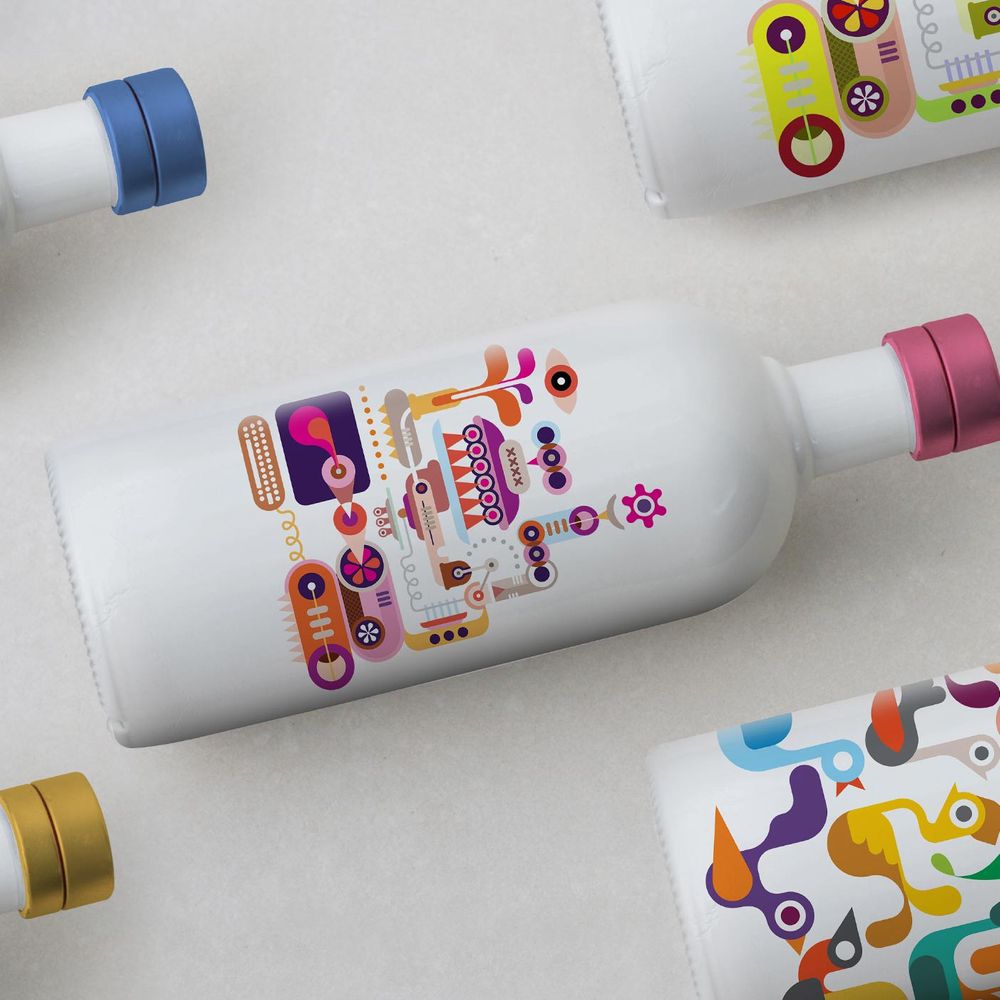 Buy illustrations that convey your brand's messaging. Aside from your logo, another way to communicate your brand identity is through your packaging design. Your product packaging provides tangibility, which makes it a perfect avenue to display custom illustrations. This is a wine bottle that deviates from the typical dark, lifeless wine packaging designs.
Landing Page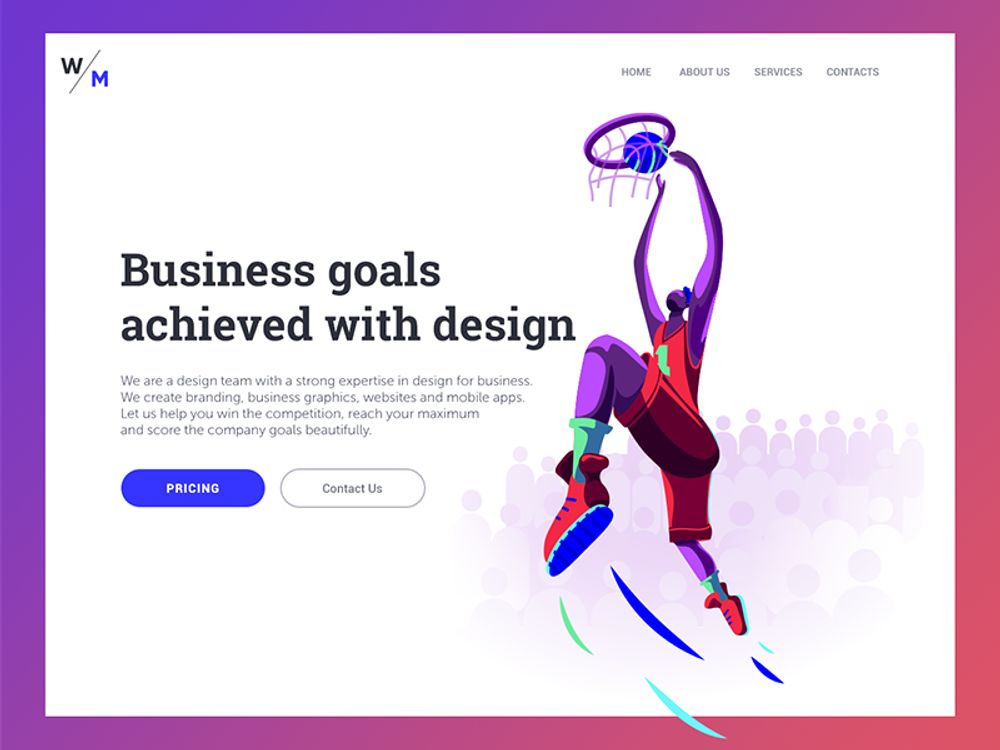 The upper hand of using illustrations is that it can quickly deliver the message through bold graphics and vivid colors. And this is why you also need to buy illustrations for your landing pages. Since your landing page's primary goal is to convert, you need to be more creative with your illustrations.
In this example, the basketball player slam dunking the ball depicts the word "achieved." This instantly instills a picture in the users' minds that the product or service will help them reach their goals.
Ads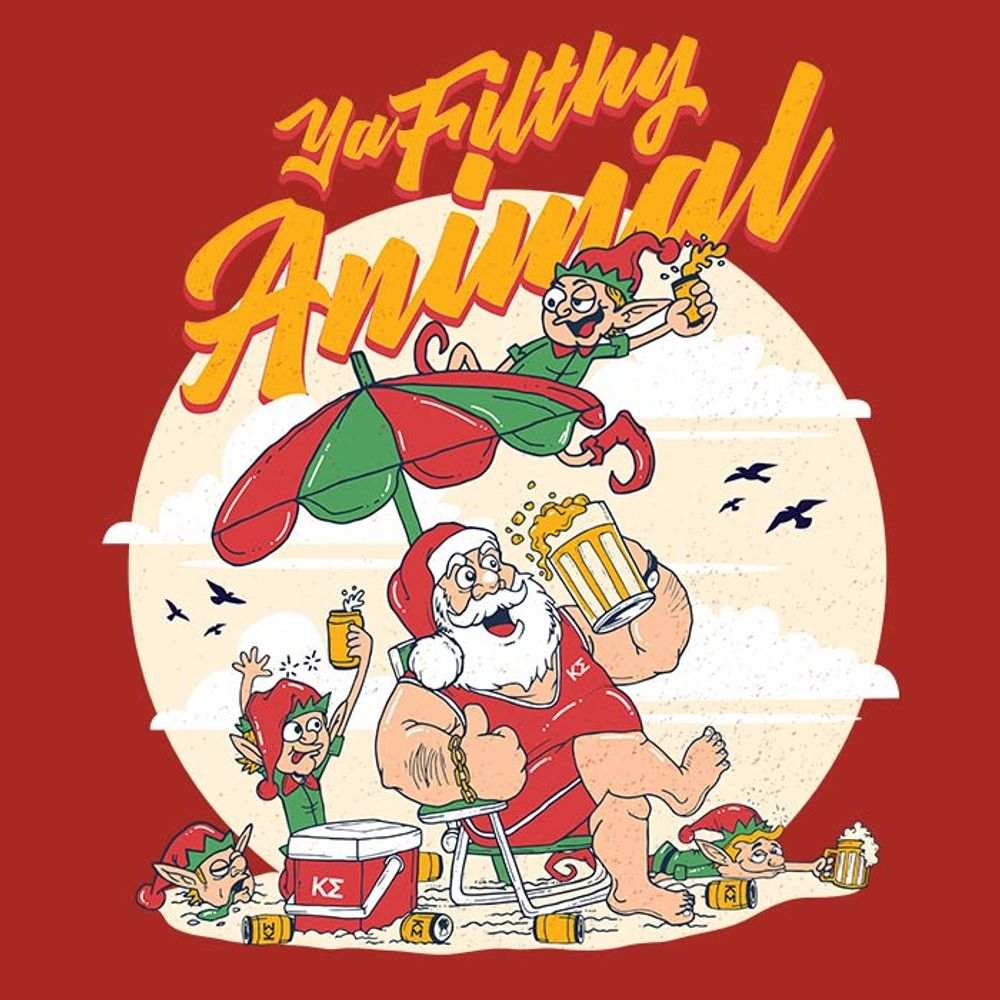 Ad illustrations can have maximum impact, primarily if you use conceptual illustrations. Since this style portrays a story, you can have carte blanche on how you want to communicate with your audience. Here's Penji's way of poking fun during the Christmas holidays.
Blogs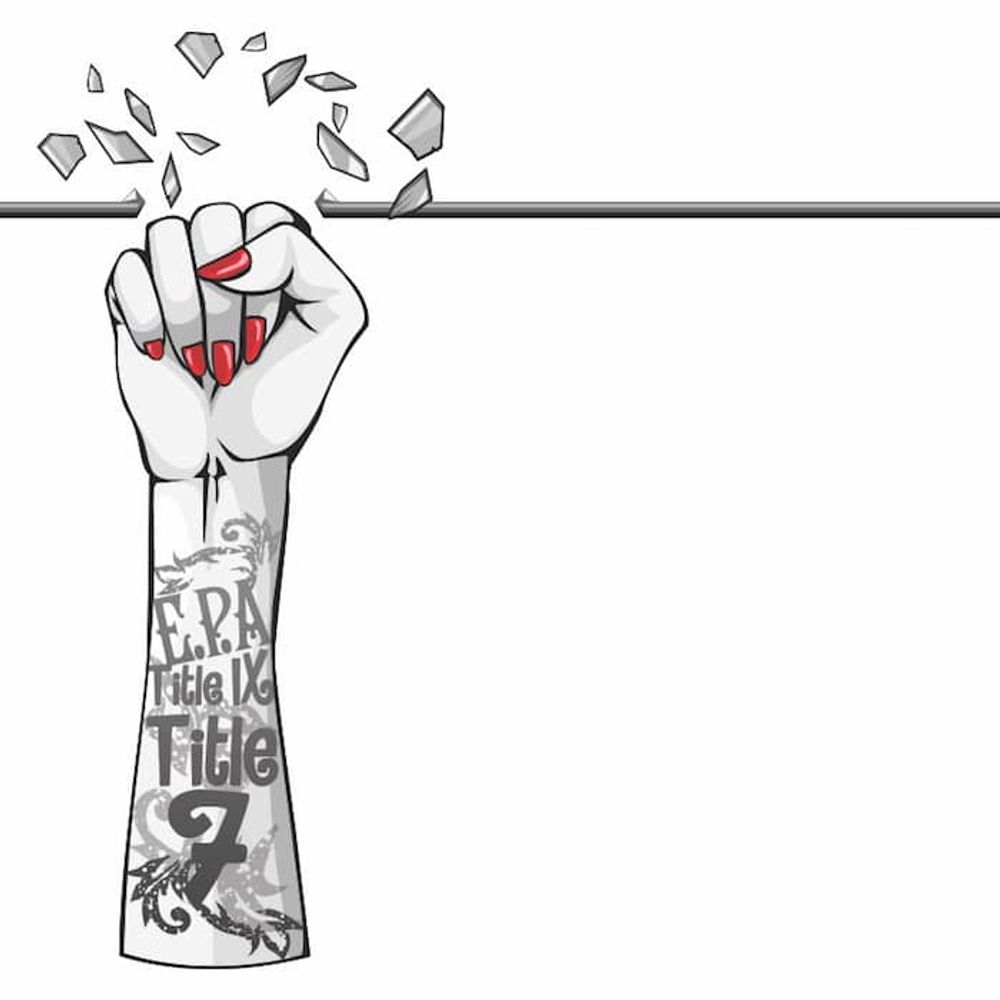 If the copy isn't enough to communicate with your audience, then make your visuals engage with them. Since people are visual creatures, marketers need to amp up their graphics to invoke certain feelings. For instance, illustrations on blogs are more effective as compared to text-based blogs only. And in this example, the illustration depicts the blog title "Shattering the Ceiling." Overall, the blog's advocacy, empowering women in the corporate world, radiates a more powerful effect.
Requesting Custom Illustrations at Penji
Although you can buy illustrations from websites such as Shutterstock, Flickr, Pixabay, and more, that doesn't elevate your visual assets. Custom illustrations hold more value than stock images from these websites.
When propelling your brand, it's recommended that you add a personal touch on all visual assets. That's why using an on-demand graphic design service like Penji can make all your custom illustration dreams come true.
One major advantage of signing up with Penji is the one-stop-shop platform. From the Penji platform, you can request designs, ask revisions, download source files, and write feedback. Here's a step-by-step guide on how to request for custom illustrations at Penji:
Step 1: Create a project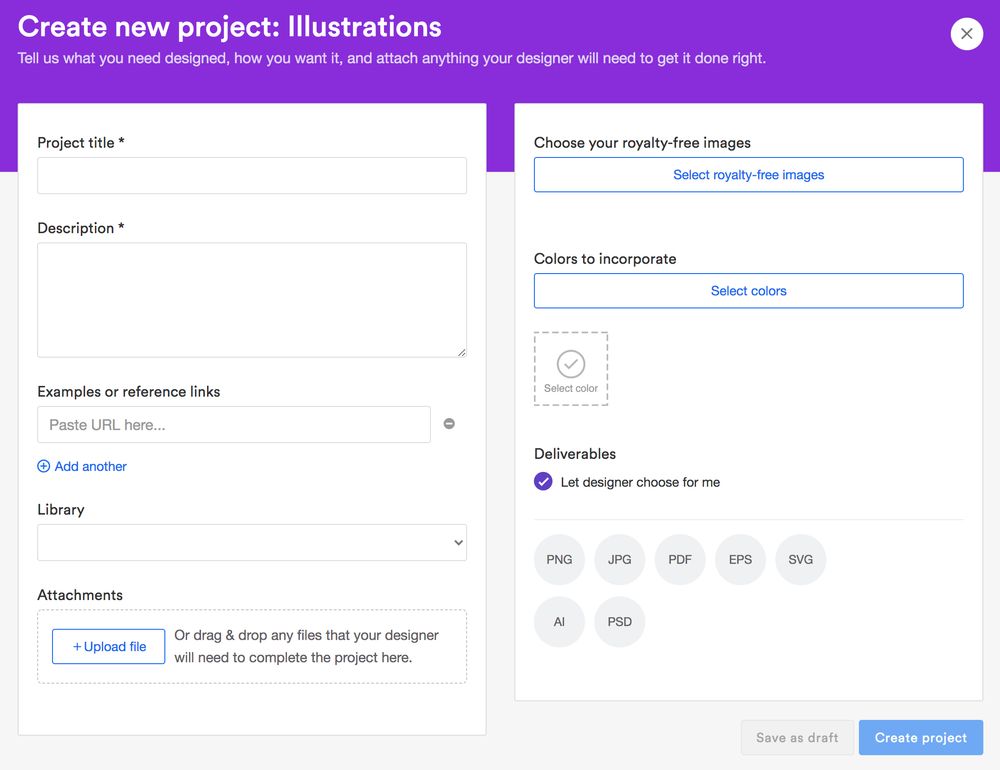 On your dashboard, click on the "Create new project" button. Then scroll down to choose the "Illustrations" category. You will then see a form you need to fill out about the details of the illustration. The details you need to input are:
Project title
Description
Examples of reference links
Library (if you have created this beforehand)
Attachments
Colors
File format
Click on the "Create project" button on the lower right corner, and your project will be in the queue. You will be assigned the most suitable illustrator, and you can start communicating with the designer for any further instruction.
Take note, however, that the designers aren't mind-readers. To ensure that the outcome is what you've envisioned, clear communication is the key. And this is why Penji's user-friendly platform helps eliminate miscommunications down the road.
As for the turnaround time, it will depend on the complexity of the illustration. Penji promises a 24 to 48-hour turnaround for projects.
Step 2: Review and ask revisions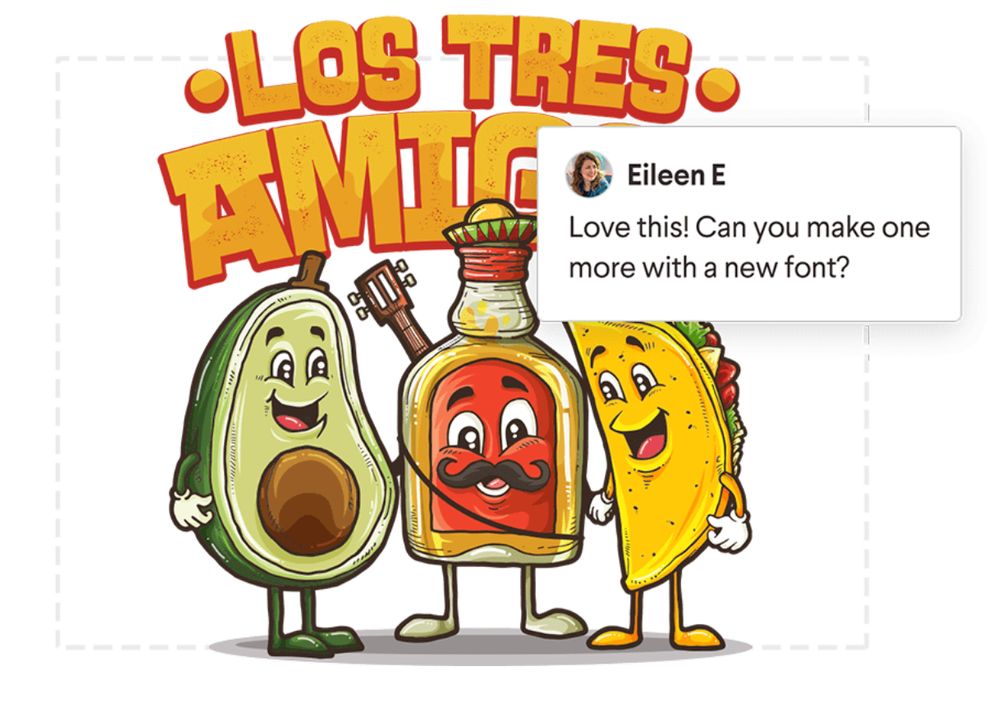 After you receive the first draft within 24 hours, you can ask for revisions if you're not satisfied with the design. The best part about Penji's platform is that submitting revisions is easy and streamlined as well.
You can click, point, and write your revisions on the designs to make for clear communication. No more printing the design or leaving the platform, you do everything on the dashboard.
Penji doesn't charge extra for revisions, regardless of how many. However, if you're still not satisfied after a couple of rounds, Penji will switch illustrators — at no cost.
Step 3: Download the source file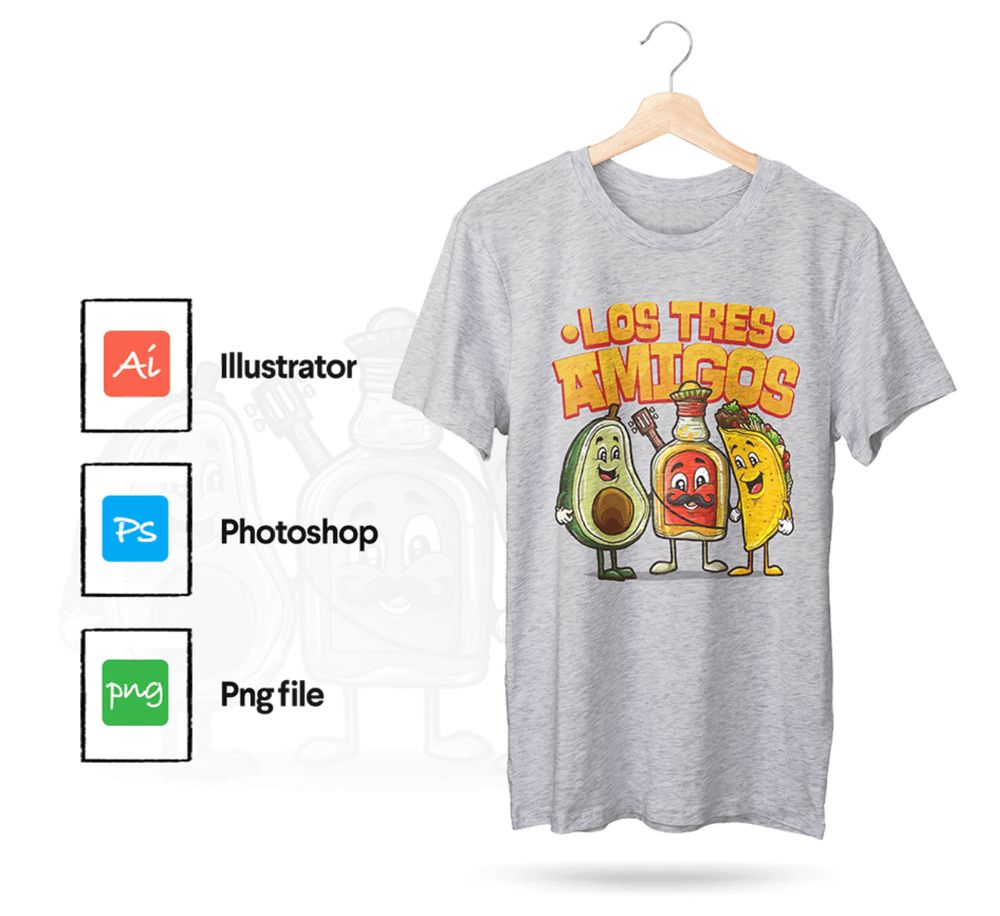 Once you're happy with the illustration, you can download the source file from your Penji platform. There is no need to send it via email or download it on a separate software. Penji's app is built with the customer in mind.
Once the draft is ready, you can easily download the source file with one click. Plus, you own all licenses and rights to designs created for you. Finally, all illustrations are stored in your Penji design folders, which you can categorize as well. This makes for easy browsing and monitoring if you want to access former designs.
Final Thoughts
Going the easy route, such as stock photos and DIY images, might seem like the best decision for marketers. However, your brand will never scale without sprucing up your visual assets.
So before you buy illustrations from websites, consider the long-term costs and impact they will have on your business. For as low as $499 a month, you can get unlimited illustrations that uniquely represent your brand identity. In turn, this will increase brand recall and recognition from your audience.
If you want to know more about how Penji works, schedule a demo today, and you'd be surprised how easy illustration design is.