To earn huge sales from your Amazon merch venture, you must know about their business scaling model and how you can navigate through it. Amazon merch tiers simply represent the number of merch designs you are able to sell. Everyone strives to go higher on the Amazon merch tiers, but it isn't an easy process.
For fast results, invest in graphic design help for better quality merch designs. A huge portion of the seller's merch success relates back to the creative design work. So, the better the graphic design work, the higher the tier level you are. Penji provides unlimited graphic design at a monthly rate, you won't go broke as you try to climb the Amazon merch tier.
Move on up with Penji! Use code "MERCHTIERS15" for 15% Off your first month! Check out our plans and sign-up today for a 15-day risk-free trial.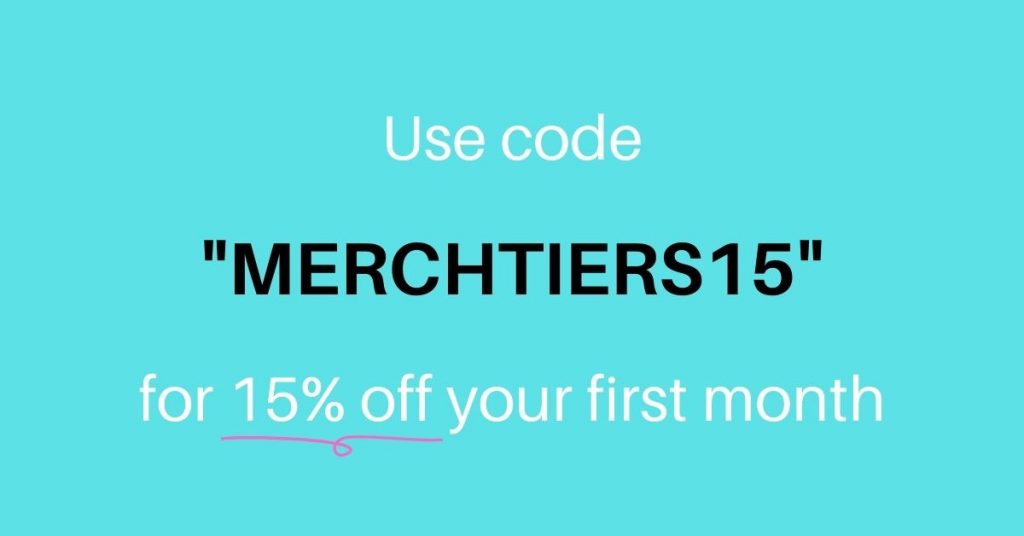 Navigating the Amazon Merch Tiers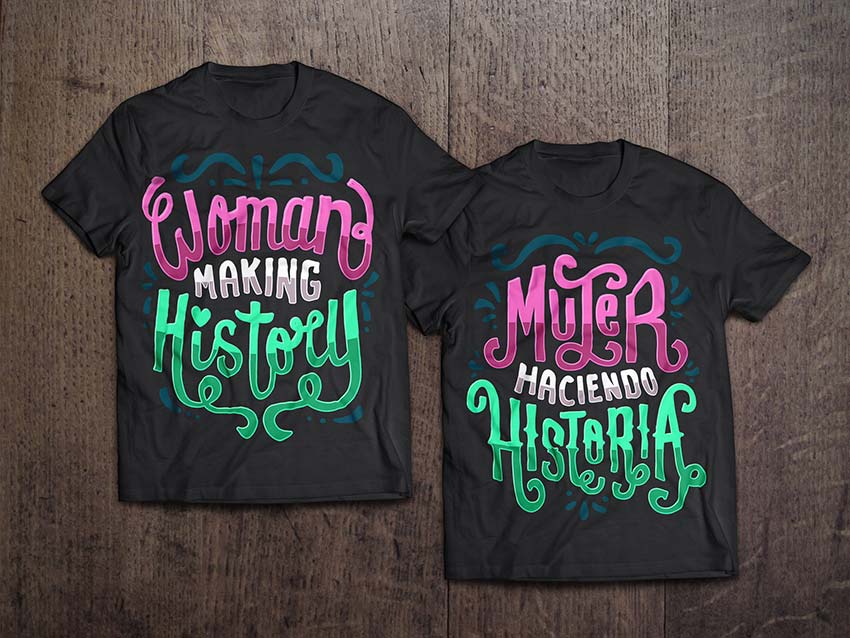 As mentioned, the higher tier level you are then the more shirts you have live to sell. This balances out to create more revenue, which is good for business. More designs equates to more money for you. However, working with Amazon will be different. The real money doesn't start until you are able to get past the 100 tier. A majority of your profit in these merch designs will go to Amazon in the beginning. But, don't let that discourage you, let it be a motivator to sell more instead.
Amazon wants you to have at least 80% of your slots filled before they tier you up. The tier levels include: 10, 25, 100, 500, and Pro (invite only).
The Amazon merch tiers are translated by the amount of designs you've sold. So, the current tiers are: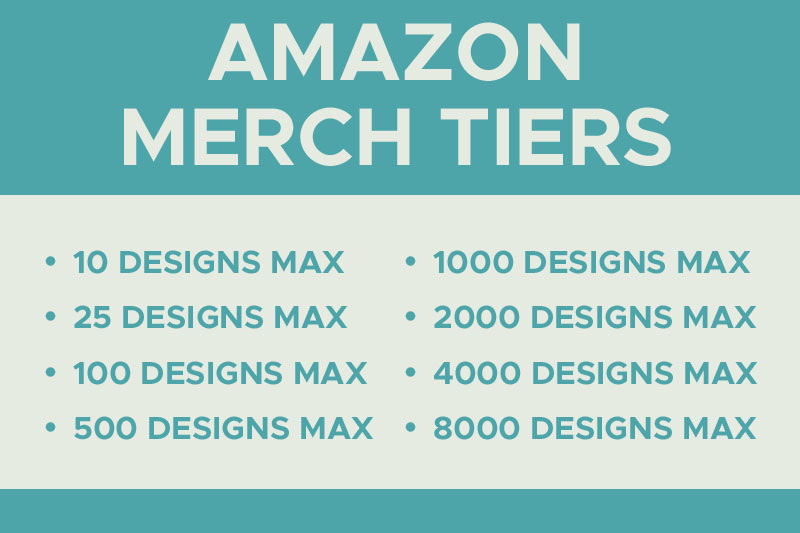 You go up the Amazon merch tiers by selling more t-shirts. So, understand this scale when you commit to selling merch on Amazon.
Everyone starts out their merch game the same. You start at tier one and then you will gradually move up. There is a limit to the amount of designs you can upload in each tier: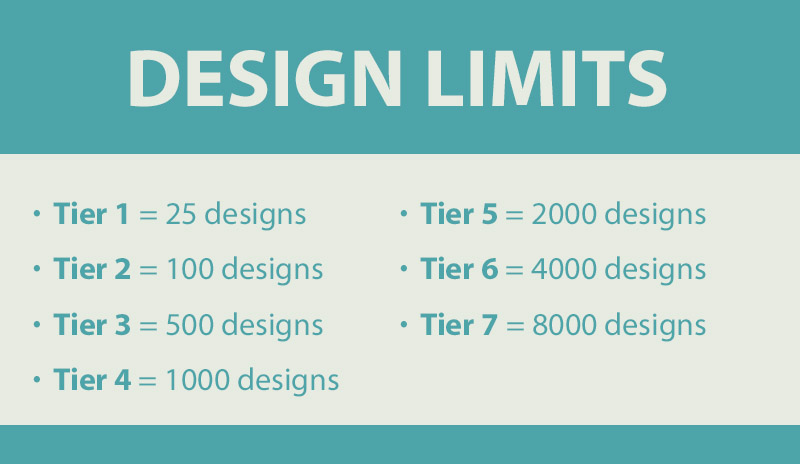 To get out of tier one, simply sell 25 shirts. So, same thing goes to if you want to get out of tier two, then you sell 100 t-shirt designs and so on with the list. It's not easy selling all of those t-shirts though. So, these are the different ways to go up on Amazon merch tiers:
Buy The Shirts Yourself
This idea may not be the most appealing, but it will get your way out of the first two levels. You are allowed to buy your own merch and it will still fit the requirements to tiering up. This idea is only possible if you can afford it. So, wait until you're stable with the business. Until you have enough designs for daily uploads, then you are stable enough to buy your own merch to move up the Amazon merch tiers.
Don't Get Locked Into One Strategy

To simply put it, just because a strategy worked once, won't mean it's good long-term. For example, traditional marketing is dead. Now, if you are not on board with the new technology and social media trends, then you're forgotten about. Be experimental with how you want to design and sell your merch.
Market Your Merch
Take advantage of your social media channels and market your merch designs on there. Take on Twitter and use the hashtag feature to notify the community of your design. Or, go on Instagram where they have about one billion monthly active users and market your product there. Instagram is strictly image-based, which will cater to helping expose your Amazon merch design. There are plenty of social networking sites to market your product. You can directly meet your consumers on Facebook groups and sell to them there. Understand that traditional marketing is dead and get on board with social media marketing. Just do your research and your business will succeed.
Find Groups Needing Shirts

Before trying to figure out what to design, know who you want to target. There are different types of groups, people, and communities who are in need of merch designs. Before trying to move up on Amazon merch tiers, understand your own business. Join different types of Facebook groups and make connections. See which branding you would want to design for and then start selling for them. Know who you want to work for first before you start designing your merch. With Amazon merch, you can actually pick who you want to design for.
Competitive Pricing
Keeping your pricing as low as possible is a good idea, mainly when you're still starting. Competitive pricing can make consumers notice your designs. It could also make your products more preferable than other options. Selling lower-priced items doesn't mean that you'd have to sacrifice income. On the contrary, it could drive sales upward, allowing you to sell more units and earn more.
In the long run, you would learn your way around Amazon merch. You'd know which designs sell and which ones don't. You'll have more allowance to increase your pricing once you get a better grasp of the business.
Outsource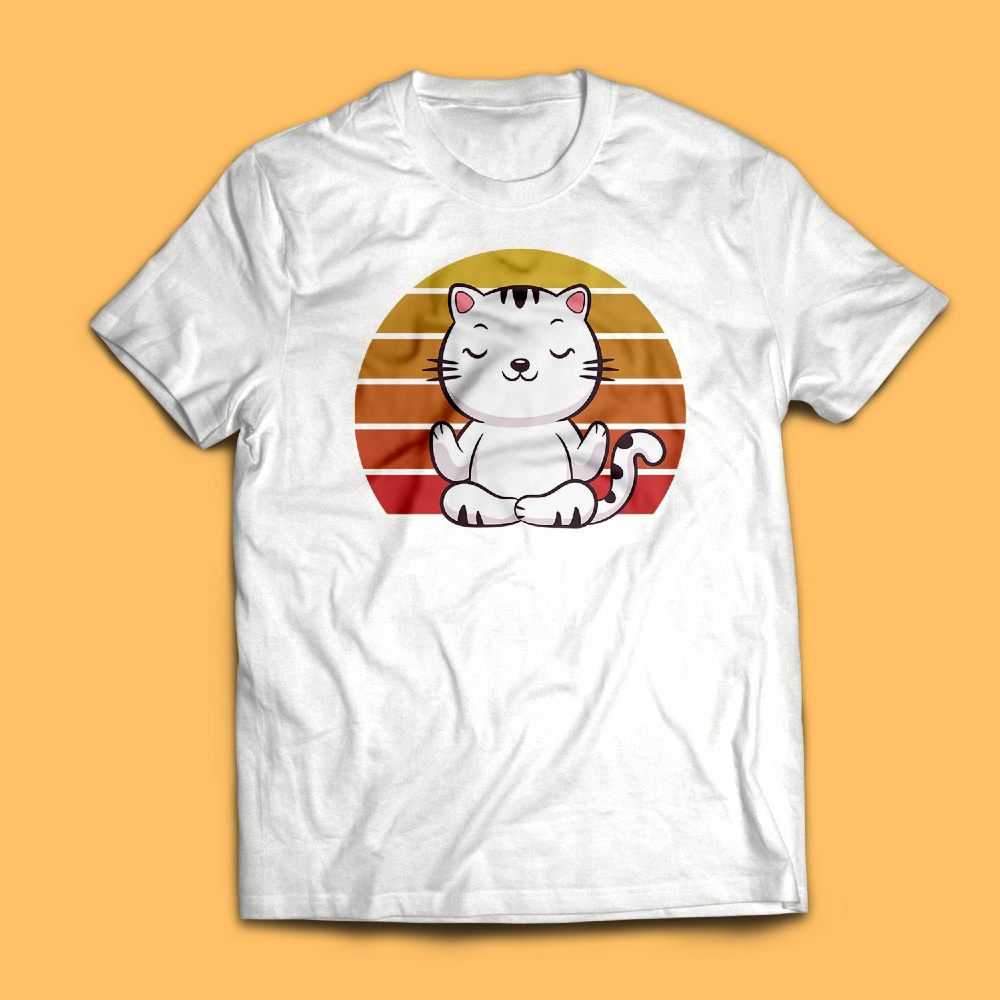 Learning the ropes of Amazon merch can be a tedious process. You must monitor designs, sales, and be able to make informed decisions on crucial matters. Outsourcing can get loads off your back so that you can focus on the bigger picture.
If you don't have professional experience in graphic design, you might want to leave the task to the experts. Though you can design, it would typically take time and experience before you can come up with winning designs. By having a professional firm create your designs, you can let go of the nitty-gritty. This would give you more time to evaluate analytics, brainstorm for marketing strategies, and focus on venture growth.
Strike a Deal with Local Brands
Contact companies within your area and offer them your t-shirts. You can print their names and logos on the shirts as a form of advertising. If you want, you can offer them discounted prices for bulk orders as an incentive. They can use the shirts as giveaways or as promotional materials.
Make sure that the designs are appealing that people would want to wear them. Understand what designs will go great with their brand personalities. Also, use designs that their respective target audiences will love. A little research about the company can go a long way.
Create T-shirts for Sports Teams
Again, look around your neighborhood and, this time, search for sports teams. These can be elementary basketball teams or the town's soccer team. Contact them and offer them your t-shirts. You can ask the local high school dance team while you're at it.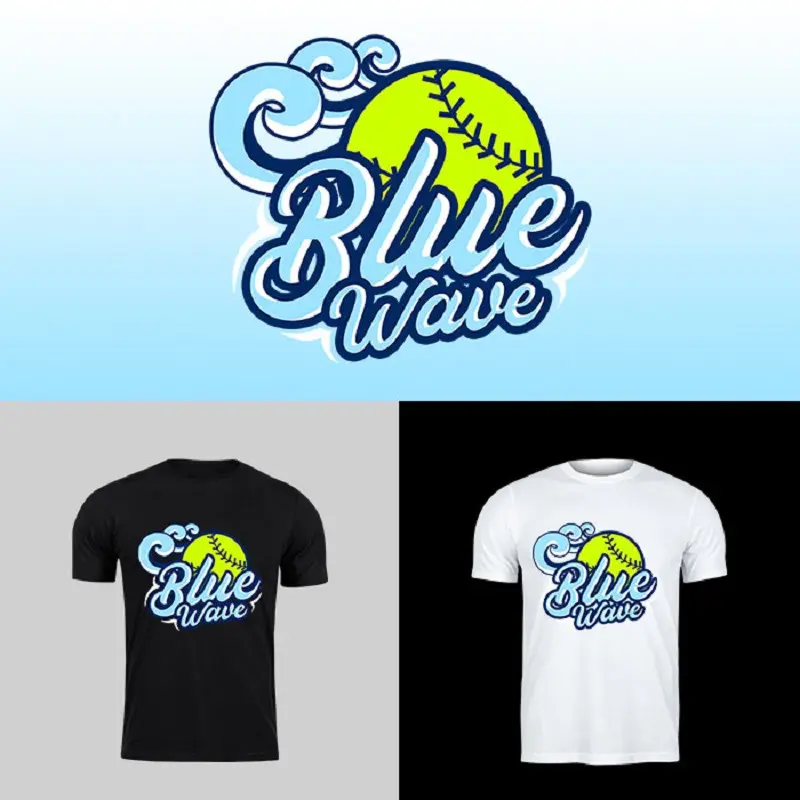 Let them know that you only need to provide them a link to order the shirts. This will be a simplified way for parents to order the shirts. Of course, to add excitement to the shirts, send them thumbnails of designs and let the team choose. This will lessen the coaches' burden of finding a t-shirt supplier.
Wait for the Hottest Trends
You may want to stalk Twitter or Instagram for what's trending. Be on every social media platform to find out what the next big thing will be. Make sure that you get it first so you'll be the first to market them.
For this, you have to have a t-shirt designer who's always on their feet with what's new. Once you have the designs, list them immediately. In addition, be quick with your marketing and advertising efforts. This guarantees that you're one of the first your customers will see with the new designs.
Design for the Holidays
Create t-shirt designs depending on the upcoming holidays. Whether it's Christmas or Halloween, be ready a few weeks before with t-shirts that are perfect for the occasion. With a few clicks or taps, t-shirts are easy and fast gift ideas for everyone.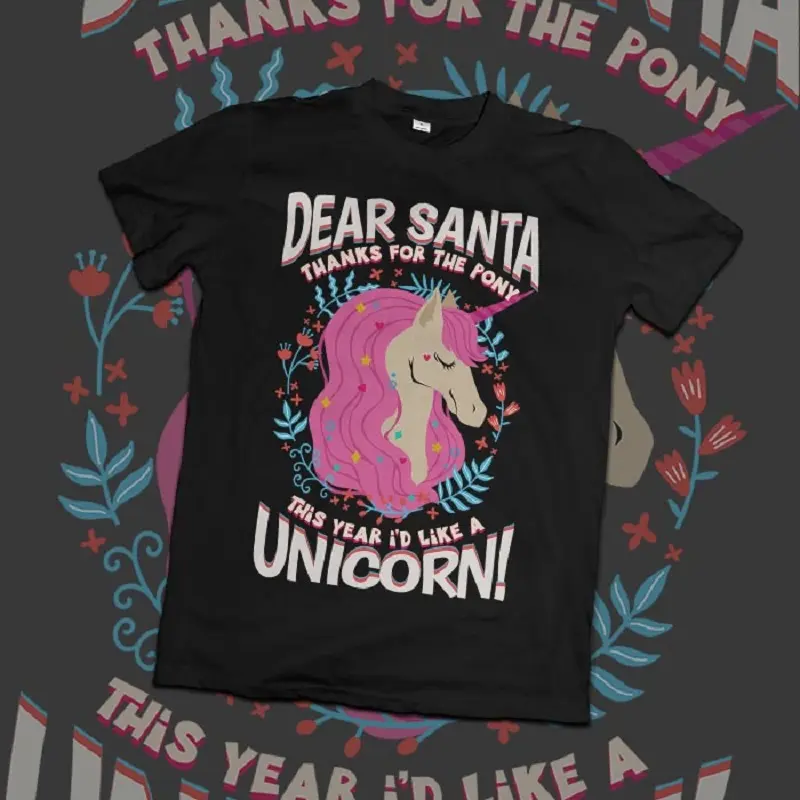 Try to look for holiday t-shirt design ideas to help you create yours that don't conform to what's already out there. It's highly recommended to go out of the box and come up with new ideas. Make that Halloween shirt funny instead of scary, and many other deviations from the norm. This will ensure that your designs are unique and fresh.
Study the Competition
Learn what your competition is selling. Study their designs and see what their bestsellers are. From there, you can design t-shirts that are as far away from their designs as possible. This assures you that your designs haven't saturated the market yet.
Additionally, try to look for niches that have high demand but with low competition. If you can, try to find niches within a niche. This will help avoid copycats who scan Amazon for what's selling well. You may not sell as many as when in a popular niche, but it's solid revenue nonetheless.
Know What Sells

Know the type of Amazon merch designs that you can produce before committing. The t-shirt categories include:
Topical
Go with what's trending. Search around on different social media channels for what's hot nowadays. Take advantage of social media for your business. Consumers will directly tell the world what it is that they want in products. Amazon merch design ideas will eventually be taken from the internet.
Evergreen
The type of crowd that want merch are the people who are associated with a group or club. T-shirts for professions, hobbies, messages, etc. are the ones in demand. People in organizations will need t-shirts to represent their message and group. Find local organizations that are in need of t-shirt designs to go up in Amazon merch tiers.
Event Based
Be on the lookout for any momentous holidays. During times of celebration, people will tend to go overboard on decoration. Holidays such as Fathers day, Valentines day, Halloween, or Christmas are lucky days for businesses. Although it will be a busy time, it's well worth it. For event based designs, you have to be more organized than ever in order to keep up. Have the designs ready before the month of the holiday so that you can start selling. This design category drives the fastest traffic, but it is also the most stressful.
Types of T-Shirt Designs That Sell
Distressed Design

Active or action 'characters'

Motivational quotes

Schools and Universities

Humor

Organizations

Simple imagery

Colorful designs on dark or simple shirts

Celebrity or music merch
Once you've retained all of the design ideas, experiment around and see which category you best fit in. Moving up the Amazon merch tier will take time, so spend time testing out different design merch ideas.
What is Merch by Amazon tiers?
Selling unique shirt designs nowadays is now made possible via Merch by Amazon. The process works like this:
The seller creates the designs according to Amazon requirements
The seller sets the price
Amazon creates the product listing for the seller
The seller promotes the shirts
Amazon prints, packs, and ships the shirts for the seller to the buyers
Merch by Amazon tiers refer to the levels that a seller will go through from starting the t-shirt printing business. The seller is initially provided with 10 slots or designs. This is considered as Tier 1. The more shirts the seller sells, the higher tier he gets, which allows him to display more designs.
How do you get to tier 25 on Merch by Amazon?
Once the seller sells 10 shirts, the seller's tiers increase. The more the seller sells shirts, the higher tier level he will get, which will enable him to put more designs live on Amazon. Amazon requires sellers to fill up their slots by 80% before you can tier up.
How do I tier up Amazon merchandise?
To move up Tier 1, sell more than 10 shirts. Then sell more than 25 shirts, so on and so forth. Do these techniques to sell shirts fast:
Promote your shirts
Diversify your promotional strategy
Join groups and advertise your shirt designs
Keep your prices competitive
Collaborate with local brands
Sponsor sports teams
Create holiday shirts
Know what the trends are
Check out what the competitors are selling
Buy the shirts yourself
Have Unlimited Merch Designs from Penji
If you want to get unlimited design ideas for your merch, then the best solution is to work with Penji. They made their system and entire process easy so that startup companies could quickly get designs whenever they wanted to. So here's a glimpse of how you can request designs from the Penji team.
Create a New Project
Penji has its very own app or platform where you can directly request for merch graphic designs. The app isn't hard to use because of its intuitive design. Just find the 'Create New Project' button, start adding your design specifications, and send.
From there, a designer fit for your project will be assigned to you. They will either start working on the initial draft, or send a message to clarify the design. Make sure that you check your account regularly.
Review the Draft
Generally, the designer will send the first draft after 24 hours. For more complex requirements, expect to have your first output before the 48- hour mark. Once you have it, you can easily send feedback by pointing to the exact area from the image. Type in your feedback and the designer will immediately work on it.
If in case you are not satisfied with the merch design, then you can request to change the assigned designer. This does not require an additional fee.
Start Using Your Design
Once you are happy and fully satisfied with the output, you can instantly download it from the platform. It will also be stored in your Penji folder where you can organize it and get your past requested merch designs.
Penji has various plans perfect for different business needs. The Team and Agency packages work best for companies and small ventures. Get unlimited graphic design every month and never have to worry about generating creative ideas for your merch.