Your medical office, just like any other business, needs to stand out from the competition. For this, you need to have a unique and original medicine logo. Below are Penji's best examples to inspire you. Plus, browse here to see what else Penji can do for you!
1. Monarch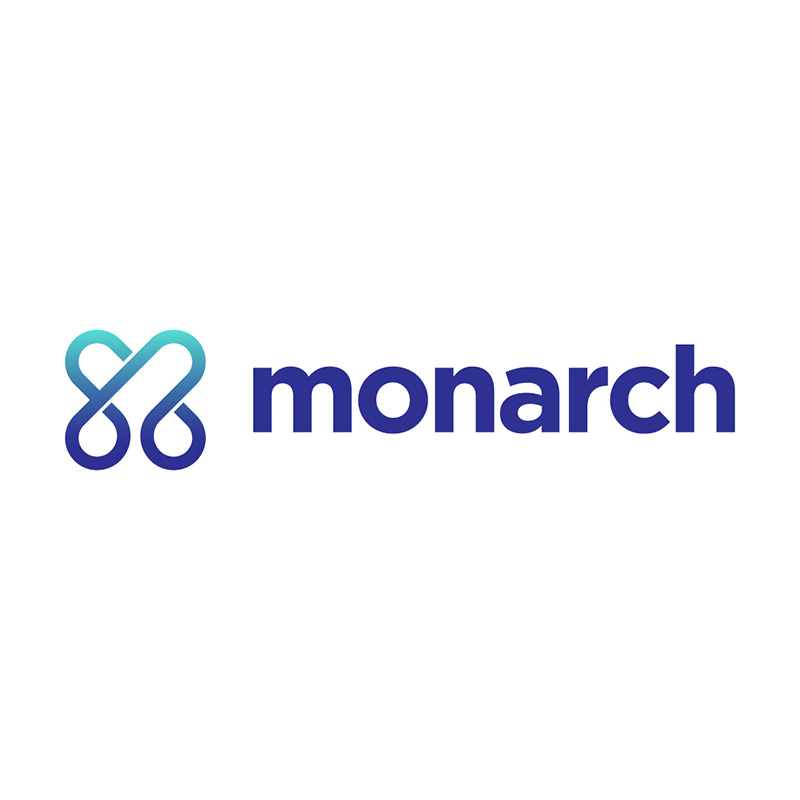 First on this list of medicine logos is one for the brand Monarch. The image included in it is made to look like a butterfly and a stethoscope. Its blue color palette evokes trust, reliability, and authority, the exact traits we look for in a medical needs company.
This logo uses a font that's in lowercase only. This is the perfect way to incorporate a friendly nature into a niche that can be intimidating to some. It has no serifs which makes it more straightforward and easily read.
2. Interfectum Labs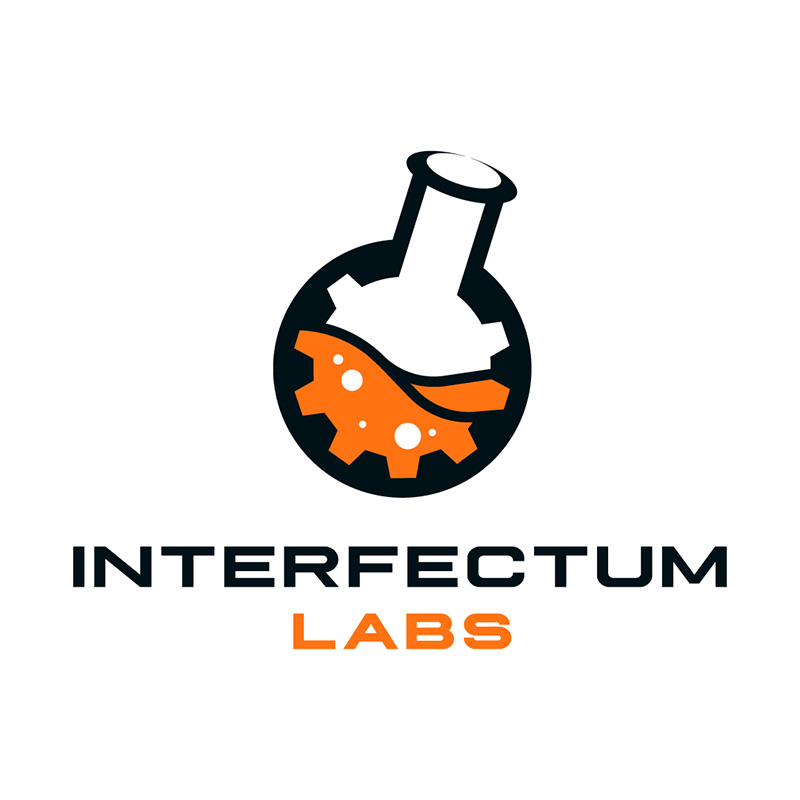 Medical offices and healthcare companies aren't the only ones that need outstanding logos. Laboratories and other related businesses also do. This logo design made for Interfectum Labs is an excellent example.
The main feature of the logo is a vial that has a swishing liquid in it. It uses orange and black as its brand colors which suitably fits the company. The orange, which is commonly associated with warmth and joy, balances out the black. The color combination exudes elegance and sophistication.
3. Manticore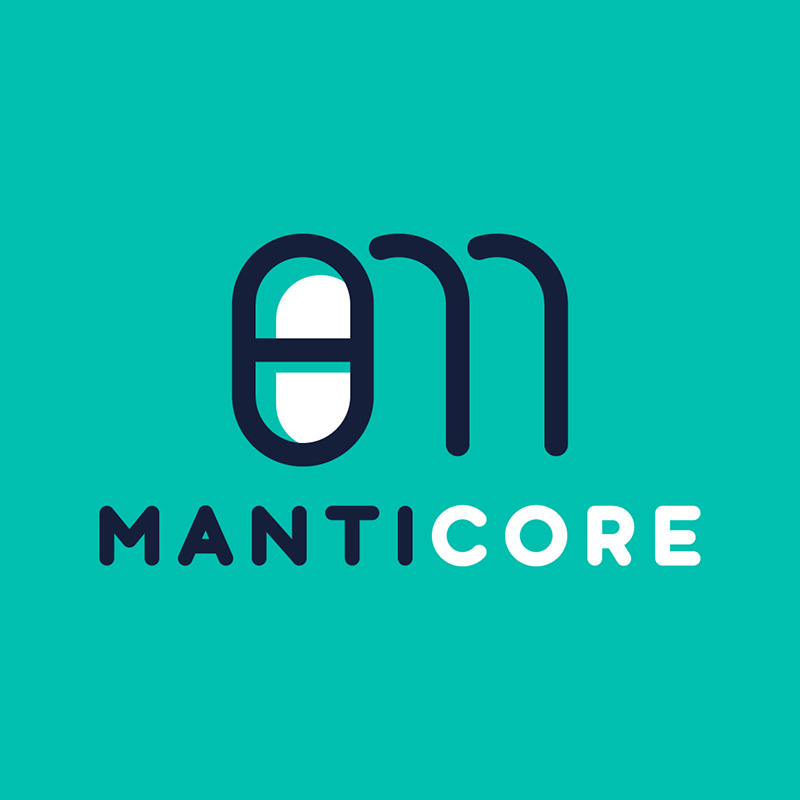 Using a pill as its main logo element, this design for Manticore is ideal for pharmacies and drugstores. The lines beside the pill create a letter M for its brand name. Its blue-green background color gives it a refreshing and rejuvenating personality.
The font choice is befitting as it is simple, yet impactful. The dark blue color adds an emphasis on the brand name with the white separating the two words from the name.
Build trust with a medicine logo
Hire a logo designer in our marketplace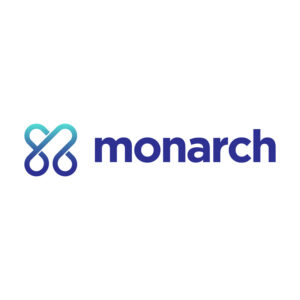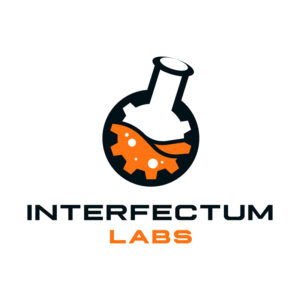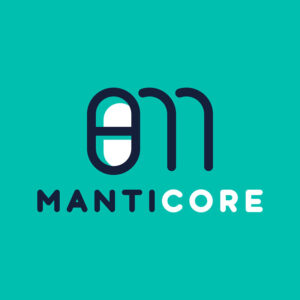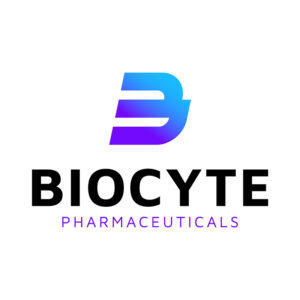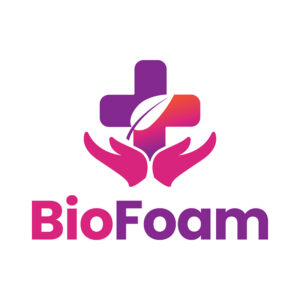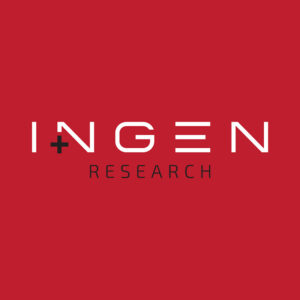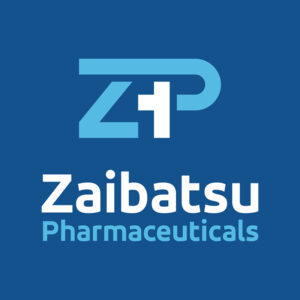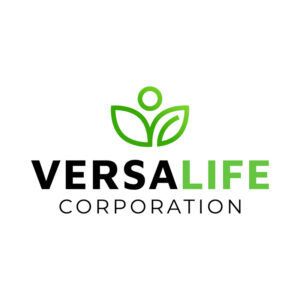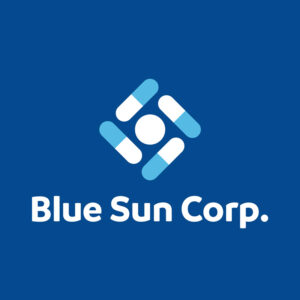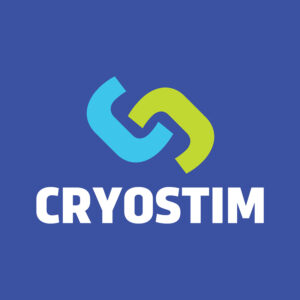 4. Biocyte Pharmaceuticals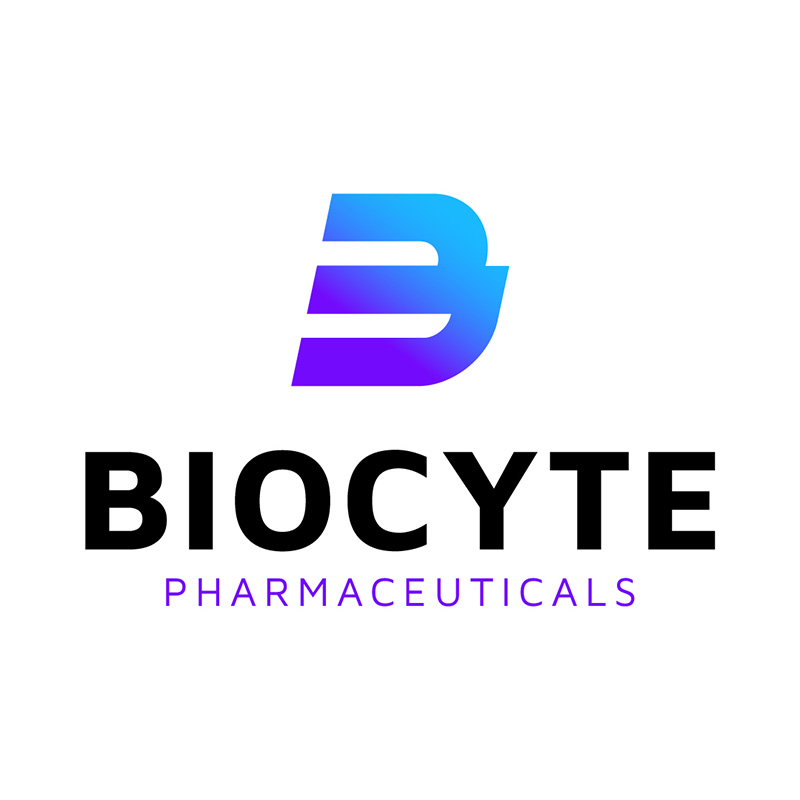 An excellent blending of the letters B and P for the Biocyte Pharmaceuticals logo. This logo design looks trendy, innovative, and dynamic. The color choice of a gradating blue and violet shows flexibility and adaptability, ideal for these volatile times.
Black as the font color is also an excellent choice for the brand as it matches the personality quite well. It gives the logo an elegant touch while the violet color for the second line gives the design vibrancy.
5. BioFoam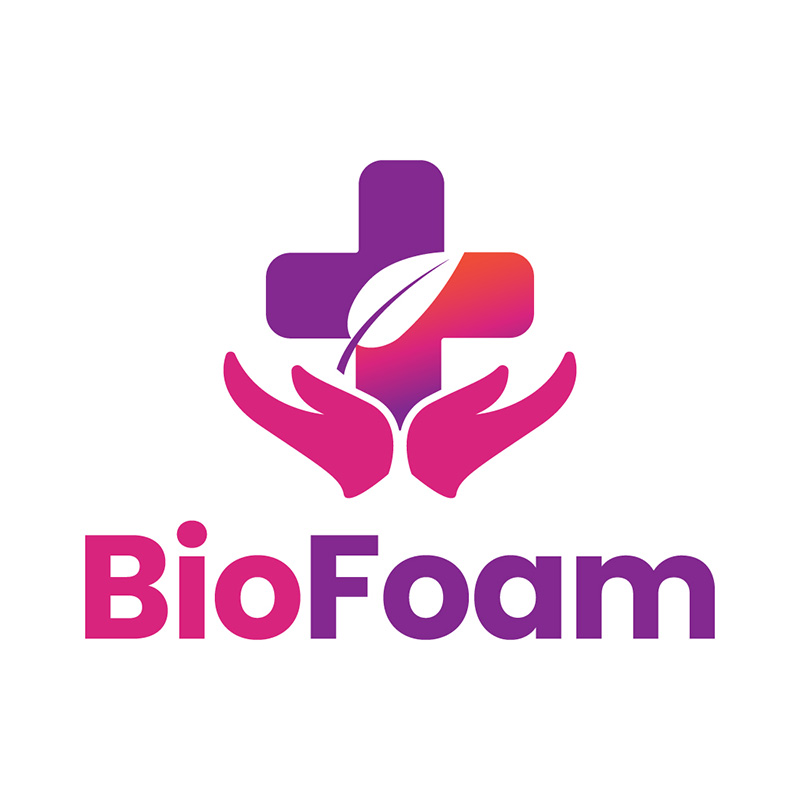 Logo designs for medical supplies should never veer too far away from medicine logos. This is to ensure that they remain connected to the healthcare industry. This way, consumers will know what the brand is about without much thought. This logo design for BioFoam does exactly that.
It has a cross as its main logo element, something we commonly see in medicine logos. It also has a hand to show care and concern. The leaf in the middle is what tells us that they are a medical supplies company. Even the color choice is suitable as red, in varying shades of it, denotes life, love, and health.
6. Ingen Research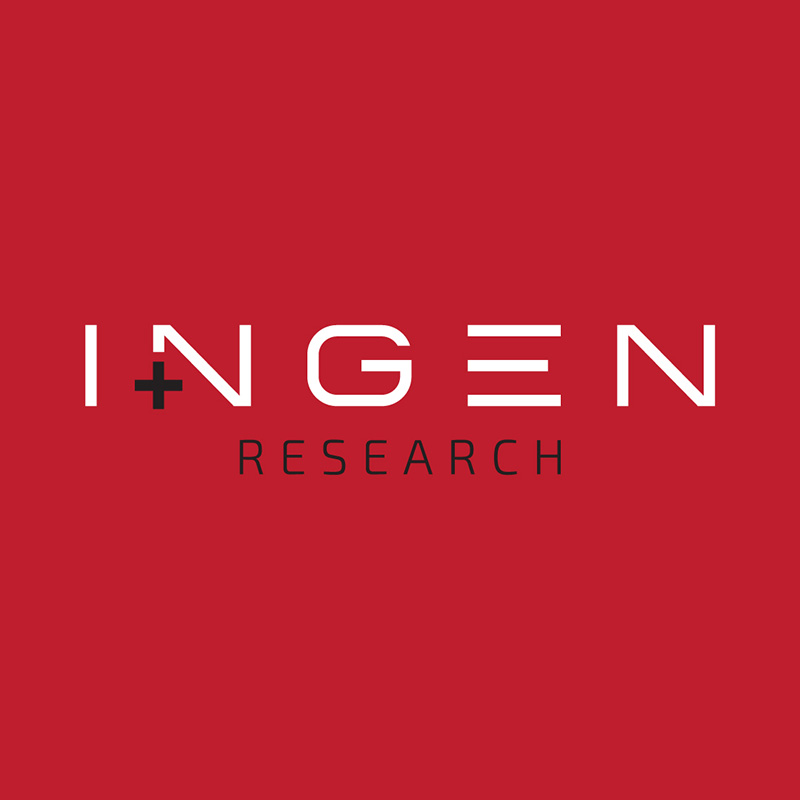 Notice how the cross in the logo changes everything about this design made for Ingen Research. As mentioned above, the symbol is typically seen in the field of healthcare. Without it, this logo would look like one designed for a tech or financial firm.
The red background is ideal as it makes the brand name stand out. The white font and a bit of customization on the letter E adds mystery, elegance, and a contemporary feel. This logo is a good example of scalability, you can place it anywhere and it would still be easily understood.
7. Zaibatsu Pharmaceuticals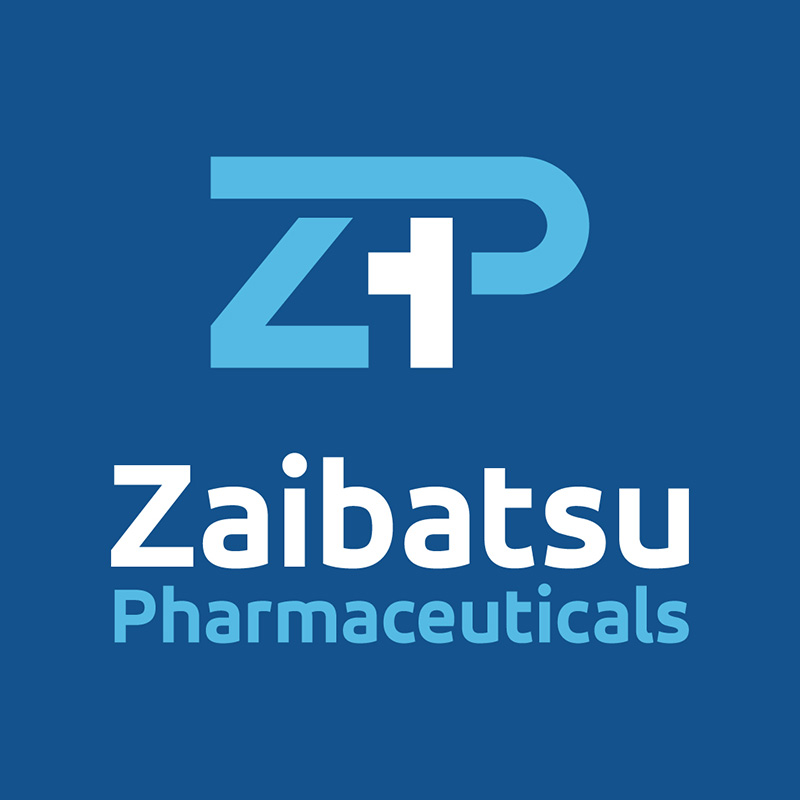 A logo's color can say a lot about a brand. In the case of Zaibatsu Pharmaceuticals, the designer chose blue. It is one of the most popular logo colors, and rightly so. It connotes a multitude of emotions, characteristics, and personalities any brand would love to project, mostly positive.
The symbol made by combining the letters Z and P, plus the addition of the cross is brilliant. This type of logo can go even without the brand name attached to it.
8. Versalife Corporation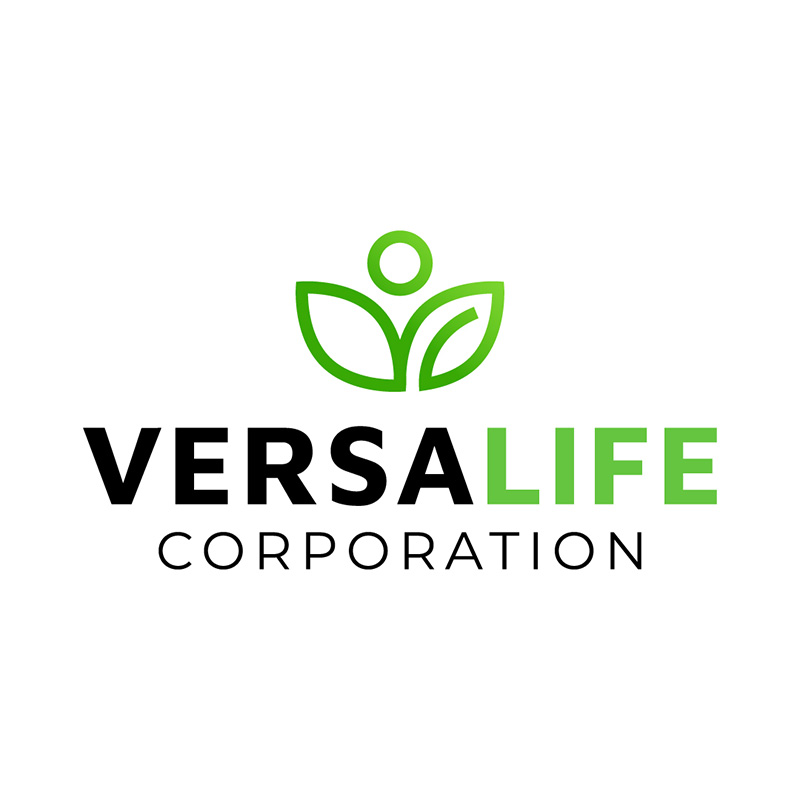 Medical supplies companies need to have a logo that tells customers their commitment and dedication to serving them. In this logo designed for Versalife Corporation, the designer chose to add leaves on the side of a human silhouette. As we all know, leaves typically signify fresh beginnings, rebirth, and the power of nature.
This is the same reason the main logo color is green which places emphasis on the word life. The black adds professionalism along with the straightforward font choice.
9. Blue Sun Corp.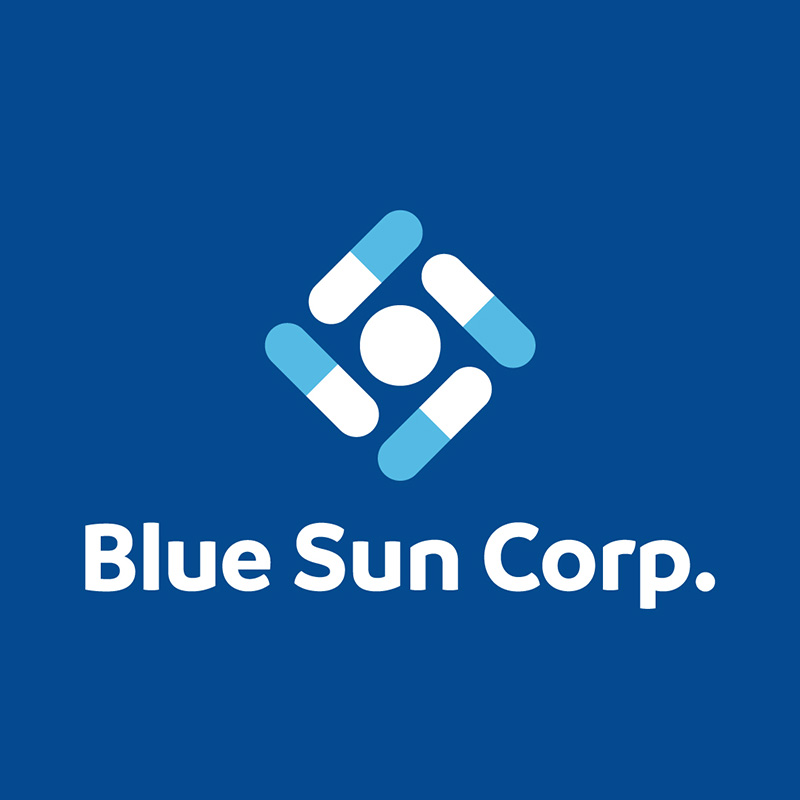 A square shape using white and blue pills makes up this logo design for Blue Sun Corp. As the brand name uses the word blue, it's only natural for them to use the same for the brand color. If you want a great way to show your business' calming yet dependable side, choose blue.
The font type that the designer used for this logo fits the brand to a tee. Just like colors, fonts can also have a huge effect on how your brand is seen. Make sure to choose wisely.
10. Cryostim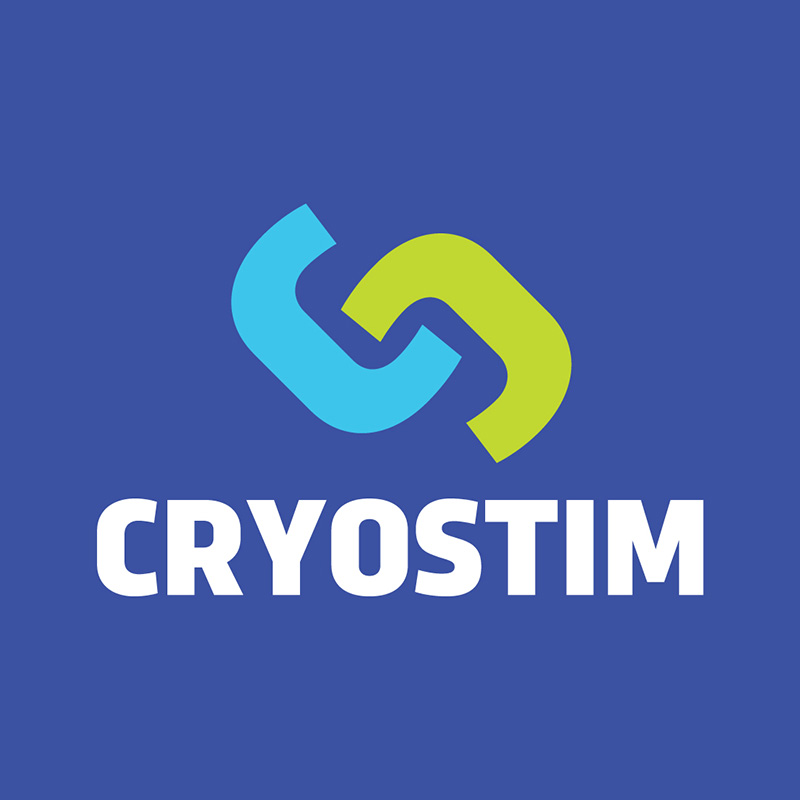 The Cryostim logo uses two letter C's as the primary logo element. It is in different shades of green and blue that both are great choices for medicine logos. These show renewal, rebirth, freshness, and growth. This may be the exact reason we commonly see them in healthcare and wellness logos.
The font is big and bold, ideal for companies that want to introduce themselves in a grand way. It used white amidst all the colors, thus, easily making it stand out. This logo design is suitable for a variety of platforms, including email headers, business cards, posters, and signages.
Conclusion
Getting a medicine logo can be difficult if you don't have any idea of what needs to be included. If you find it hard to design one even with these inspirations, it's time you get the assistance of the pros. Penji has a great team of logo designers ready to take on whatever industry you're in.
Watch our demo video here to learn more about what we do and how we can make medicine logo designing for you, easy and affordable. And if you're ready to take the leap with Penji, subscribe now. Plus, save on design work by going to our Marketplace!