It can be exciting setting up your new business venture. Unfortunately, some people fail at the most critical initial steps, like crafting a company logo. We'll tell you why logos for small business ventures are fundamental for brand awareness and memorability. We'll also explain the types of logos and benefits of having your company logos custom-made. And if you want a logo that communicates a clear message to your target audience, get one from Penji for only $75.
7 Types of Logos for Small Business Ventures
There are seven different types of logos for your small business ventures. Knowing each type will increase your chances of owning a logo that ousts the competition.
1. Monogram or letter marks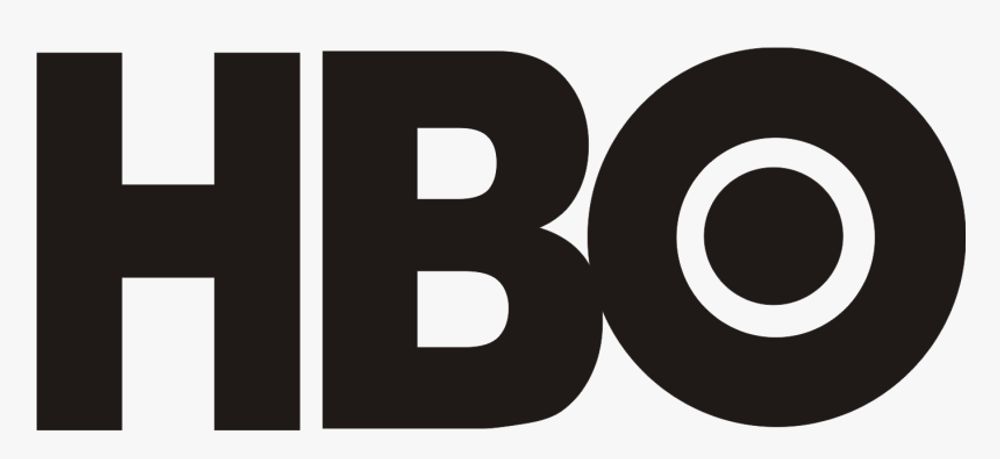 Monogram logos are those that only carry the brand's initial letters. In layman's terms, monogram logos are comparable to acronyms. This type of logo for small business ventures can be used for brands with lengthy names. So it makes sense to shorten it for easier customer memory. The outcome is shorter and simpler, making it easy for people to remember brands' names.
Let your brand voice be heard with a professional logo design
Hire a logo designer today and get your logo in 1 to 2 days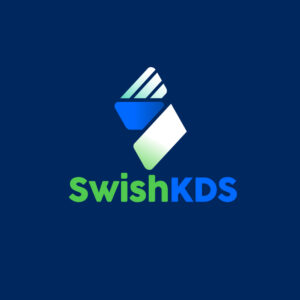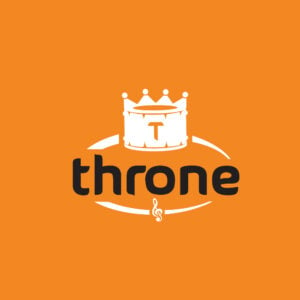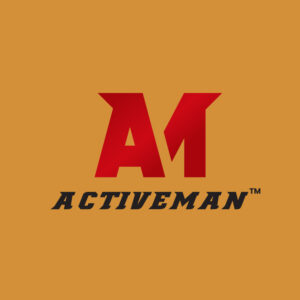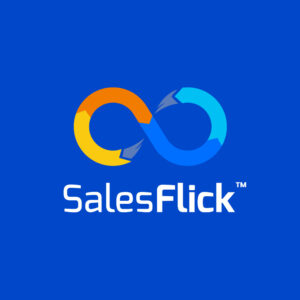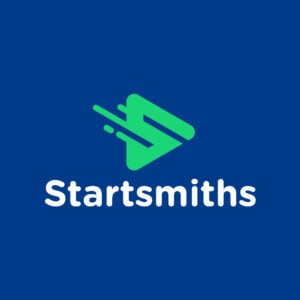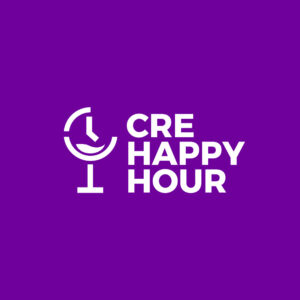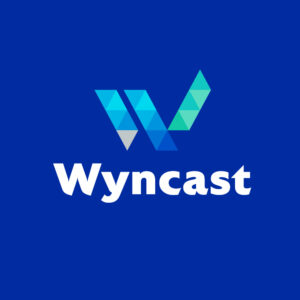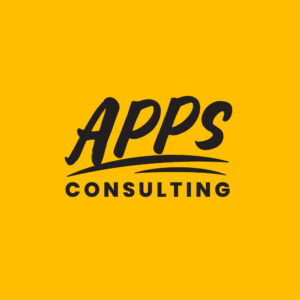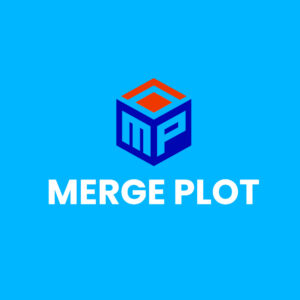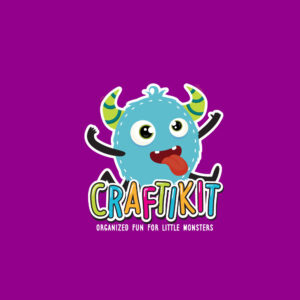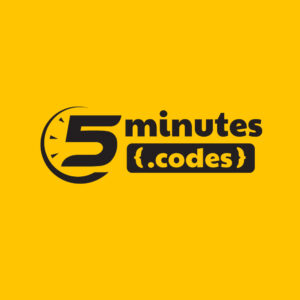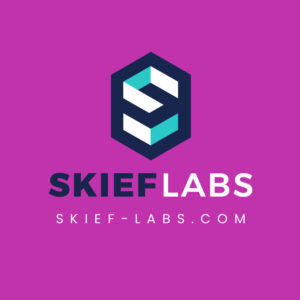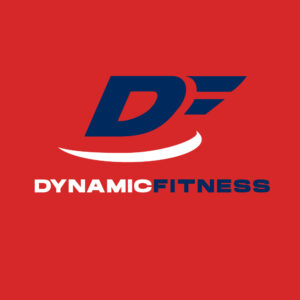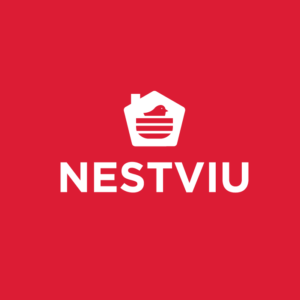 2. Wordmarks

Wordmarks are logotypes that are simply the opposite of monogram logos. They're typography-based logos that represent the brand. Think Google or Coca-Cola. Wordmark logos are best used when you're setting up a new business venture. This way, you can get the word out that there's a new contender in town. Also, if your small business has a unique and succinct name, use wordmark logos for brand recognition.
3. Pictorial marks or symbols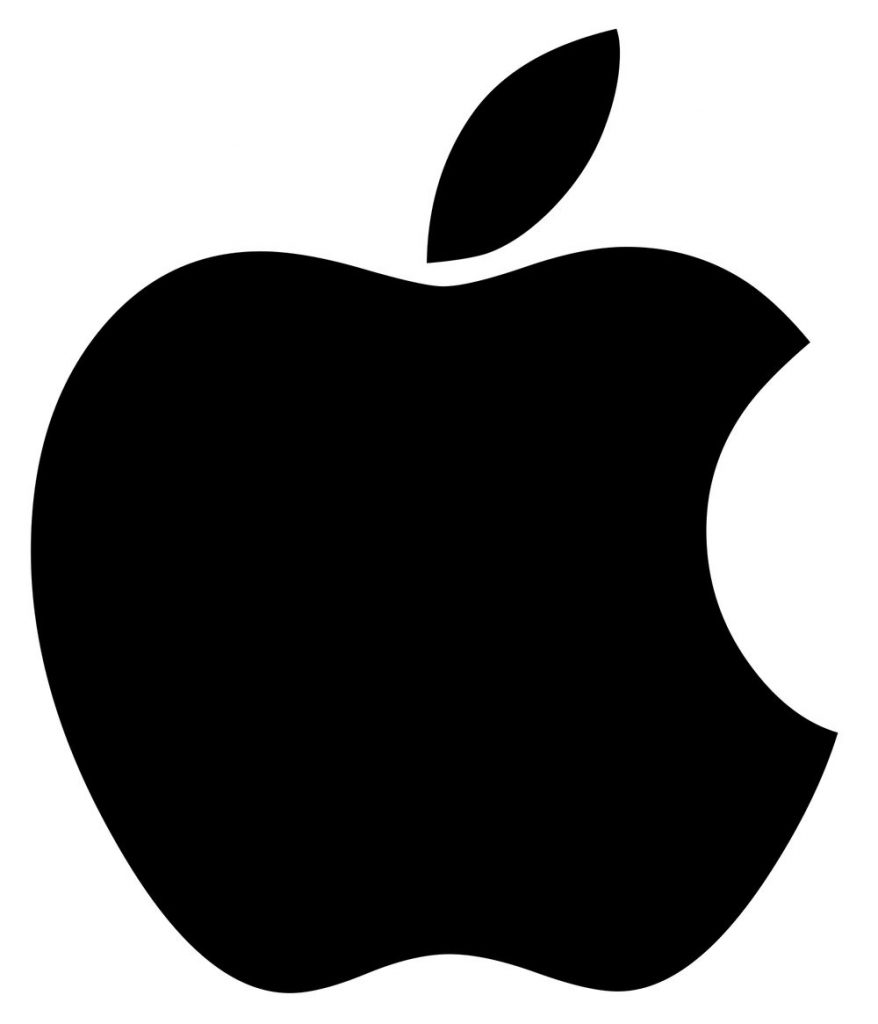 Pictorial marks are logos that only have images to represent the brand. Because you'll only be working with one chosen image, choose what image best symbolizes your brand mission, vision, and values. This can be tricky for new businesses whose names aren't well-known on the market. Also, the image on your pictorial mark logo will stick with your target audience for a lifetime, so think this through.
4. Abstract logo marks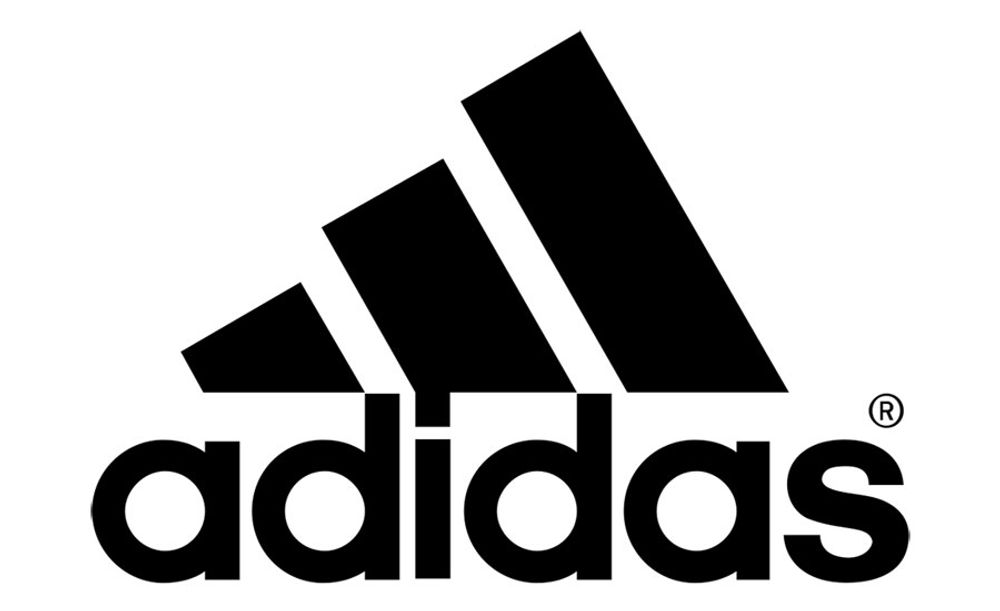 Abstract logo marks should rely on the language of color, form, or shapes to depict an image that represents your brand. Although abstract symbols don't depict visual reality accurately, they must be closer to what audiences' perceptions are about your brand. The advantage of using this type of logo is showing what it is your brand offers and believes in. For instance, a Nike swoosh represents movement, the best way to present the brand's advocacy for sports and fitness.
5. Mascots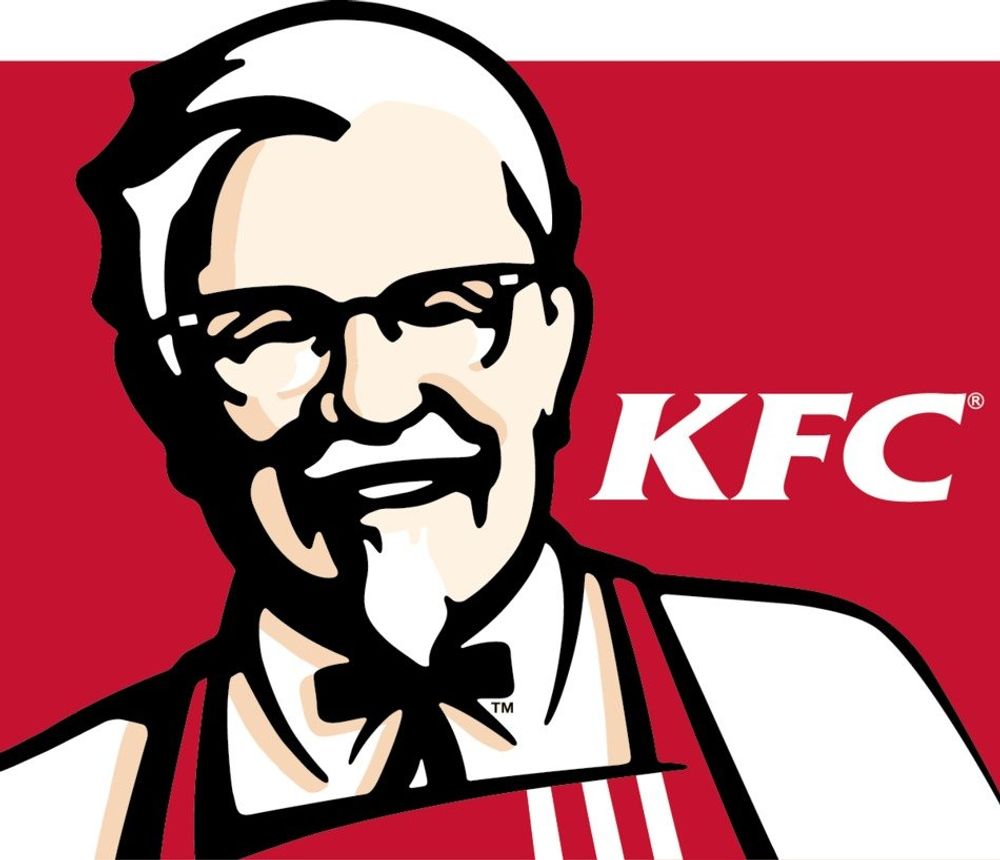 Using mascots in logos for small business ventures is an excellent way to provide an ambassador for your business instantly. Whenever your audience sees your mascot, this can connect them to a "character" that they can relate to, even though mascots are illustrated characters. Moreover, mascots on logos are also fun to showcase your brand identity and personality.
6. Combination marks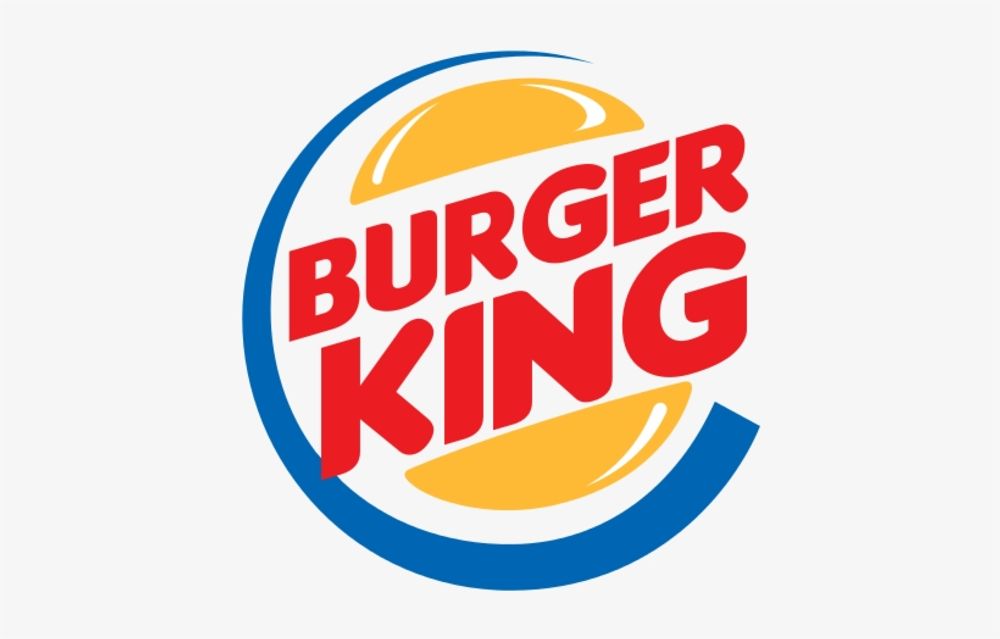 As the name suggests, combination marks combine all the other types mentioned above. It can be a letter mark combined with a wordmark or an abstract logo mark combined with a wordmark. Combination marks should produce a united image that amplifies your brand identity. Starbucks and Mastercard are two excellent examples of combination marks.
7. Emblems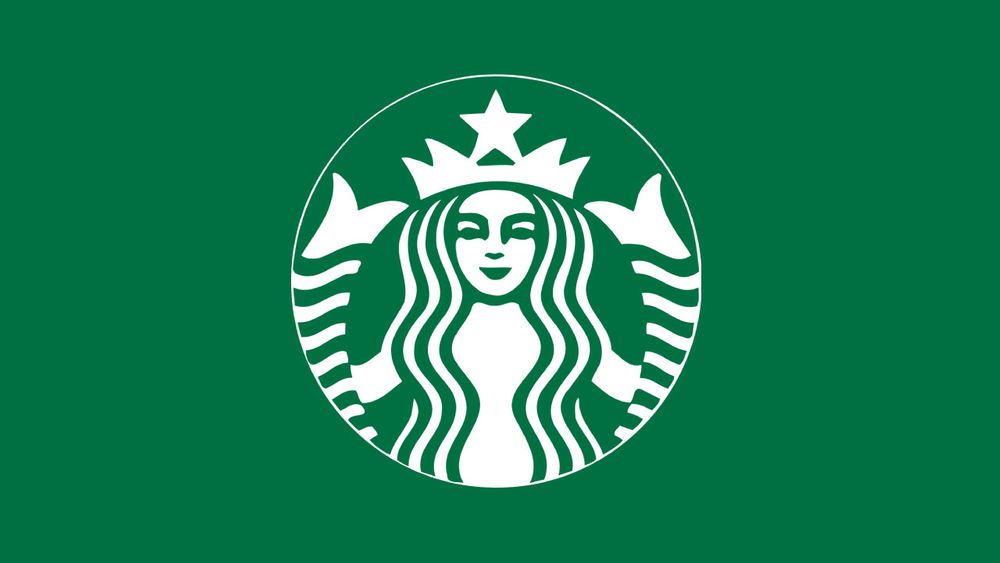 When you think of emblems, you'll instantly think of crests, badges, and seals. That said, emblem logos are symbols with crests, badges, or seals encapsulating a text with the brand name inside. Emblem logos look traditional and classic with great attention to detail. The only downside of using emblem logos is the lack of versatility when used on smaller branding and marketing materials, as you'll only have limited space to work on.
5 Benefits of Custom Logos for Small Business Ventures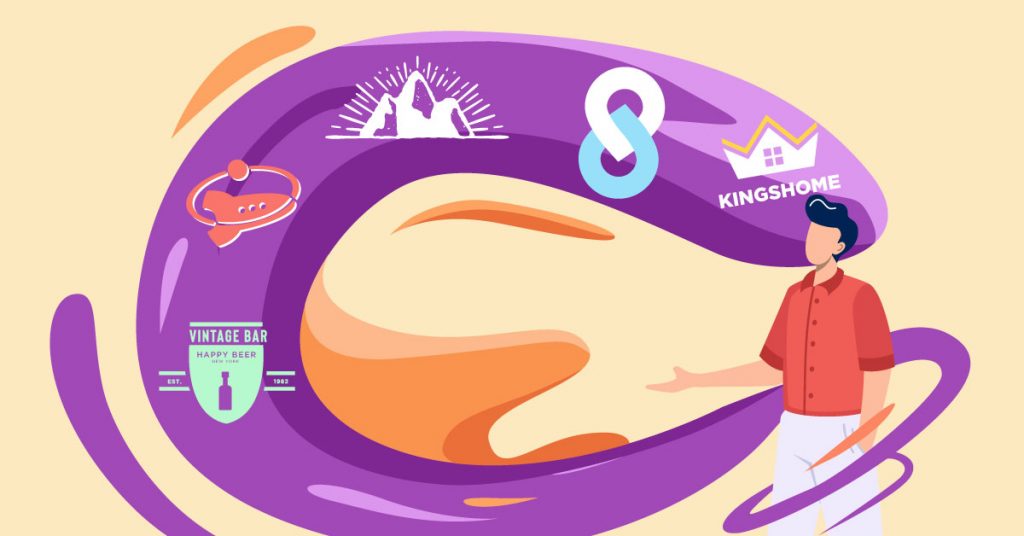 Your small business will likely progress when you have the right marketing tactics in place. With captivating marketing designs, your logos could sweep the competition by a landslide by providing higher brand recognition.
New business owners skimp on logo design, thinking they can save on startup costs. However, any seasoned entrepreneur will tell you that custom logos for small business ventures are key in brand awareness and recognition. Here's why:
1. Amp up brand identity
One of the first few steps when establishing your business is creating your brand identity. Creating a brand identity would need entrepreneurs to think of their overall branding, traits, and personality for their business.
And every single asset that you put out into the world will be reflected in your brand identity. Imagine if you're DIYing your company logo. Unless you're a professional logo designer, you won't achieve a professional and unique logo that speaks your brand identity.
That said, custom logos for small business ventures are a surefire way to emphasize brand identity and make it known to your target audience. In turn, your audience will instantly relate to the logos and other branding designs you deliver.
2. Memorable
Select some DIY logos and custom logos and put them side by side. You can instantly tell the difference between a professionally made logo and not. Also, check out all those cool, popular logos that the world recognizes. A few common elements are evident in these logos: simplicity, scalability, timelessness, relevance, and uniqueness.
It becomes more memorable once you integrate all these elements into your company logo. Your audience will easily recognize your professional logo, which provides brands with long-lasting brand awareness.
3. Give your brand credibility
When you're new in the industry, it might be a challenge to convince people of your credibility score. Because consumers haven't heard of you, they'll likely choose other brands with which they're familiar. But that doesn't mean you can raise the white flag and run.
Credibility should be gained over time. This component is attained when brands show extreme professionalism and genuine customer service, along with high-quality products. Custom logos will help in putting your brand in the best light.
4. Deliver the right message
Custom logos deliver the right message, whether you choose logomarks, wordmarks, or pictorial marks. It speaks an appropriate language to your target audience, which will encourage them to act. Of course, showing your logos alone won't fill the bill. When coupled with the right marketing tactics, you'll let your company logo advertise your brand.
5. Scalable for marketing materials
One of the most vital elements of logos for small business ventures is scalability. Creating company logos is tricky as you have to consider the materials you're printing them on. A business logo should be versatile on various online and print materials, where quality isn't compromised.
A custom logo made by professionals means that your logo will look good on bigger materials, such as billboards and posters, as well as smaller materials, like business cards and online banners. Professionals know the right tools and dimensions needed to ensure that custom logos retain quality even when stretched multiple times.
7 Steps to Create Logos for Small Business Ventures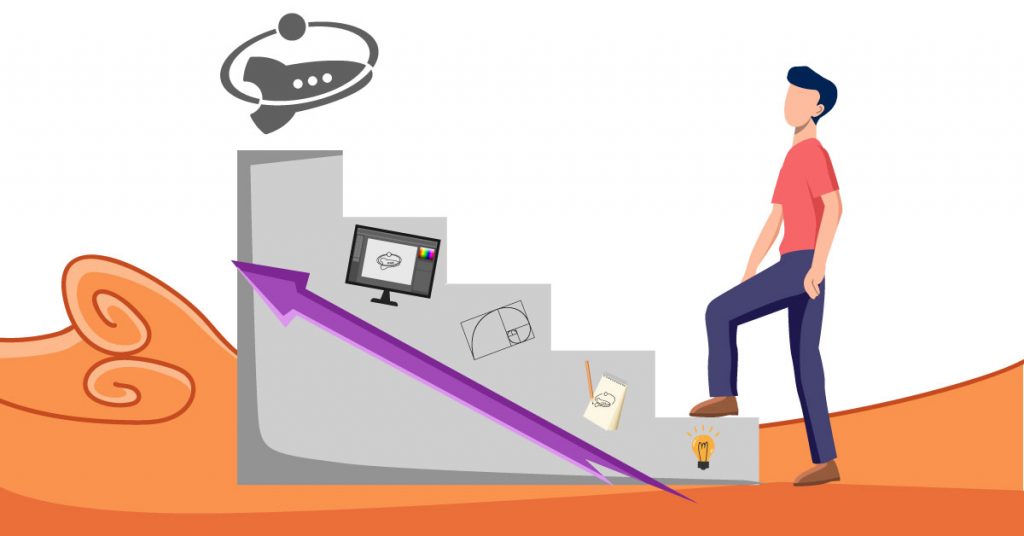 Now that you know the basics of logo design, it's time to move on to the steps in creating one. Whether you're DIYing your logo or hiring logo designers, familiarize these seven simple logo design steps.
1. Shape your branding
Branding is the significance behind what your organization is all about. It pertains to your company culture, vision, mission, values, and advocacies. It's what shapes your brand identity and how your audience perceives you.
Determine what type of branding you have by asking yourself these questions:
Who is my target audience?
What are the products we offer?
What pain points are we resolving with our products?
Who are our competitors?
What do their customers think of their brands?
What are the three best traits that best describe my brand?
2. Look for inspiration
The next step after identifying your branding is to look for inspiration. Here are a couple of ways you can compare logos that are already out on the market:
Check out the famous logos in various industries
Visit logo website makers and see what kind of logos fit your brand
Check your competitors
Join logo online groups and check out the trends
Go to different portfolio sites like Behance or Dribbble
Read about the logo design process
Check small business forums and websites
Consult professional graphic designers
3. Choose your logotype
Choose the appropriate type of logo mentioned above. This is a crucial step to determine how your logo will appear on different branding and marketing assets. Remember to weigh your options so your logo won't come out as cruddy.
If you're unsure of this step, it's best to hire professionals. This way, you'll gain insight into what logos are appropriate for your brand. Hire Penji professionals, and they'll create multiple logos until you're satisfied with the outcome.
4. Choose the right colors
Choosing the colors on your logo doesn't mean all your favorites will surely be selected. In logo design, color psychology should be taken into consideration. This means each color represents particular emotions that will emanate from your target audience.
Here's a rundown:
Red – Excitement, strength, energy
Yellow – Creativity, happiness, warmth
Orange – Confidence, bravery, success
Blue – Trust, peace, competence
Green – Freshness, quality, healing
Purple – Luxury, royalty, spirituality
Brown – Trustworthy, simplicity, dependability
Black – Sophistication, security, formality
White – Innocence, honesty, pureness
5. Select appropriate font combinations
Typography is also another factor that goes into logos for small business ventures. And brands should choose suitable typefaces or font combinations for outstanding logo typography. Plus, take it easy on the typeface combos. You can use two at the most.
In addition, you need a typographical logo design that can stand alone without icons, symbols, or images. It should be sufficient to speak your brand's language and deliver the appropriate brand image.
6. Sketch your small business logo on paper
Nothing can go wrong with traditional sketching methods. Whether you're creating the logo yourself or hiring professionals, sketching helps your logo take shape. You don't need to be Picasso or Michelangelo to do it. Draw the logo design in your mind so you'll have a reference during the actual logo design process.
7. Let professionals give it life
Logos for small business ventures must be unique enough to go neck and neck with existing competition. And the only way to create high-quality logos is to hire professional logo designers. These experts have gained enough experience and training and are updated on current logo trends and principles.
Plus, you won't have to spend a huge chunk of your time DIYing the logos yourself. If you're worried about the costs, you can choose between several options:
In-house logo designers – About $25 an hour
Freelance online marketplaces – $5 to $1,000 for a logo
Agencies – At least $1,000 for a logo
On-demand graphic design services – At least $300 monthly for unlimited designs
Examples of Logos for Small Business Brands
Check out some of these small business logos created by an on-demand graphic design service Penji: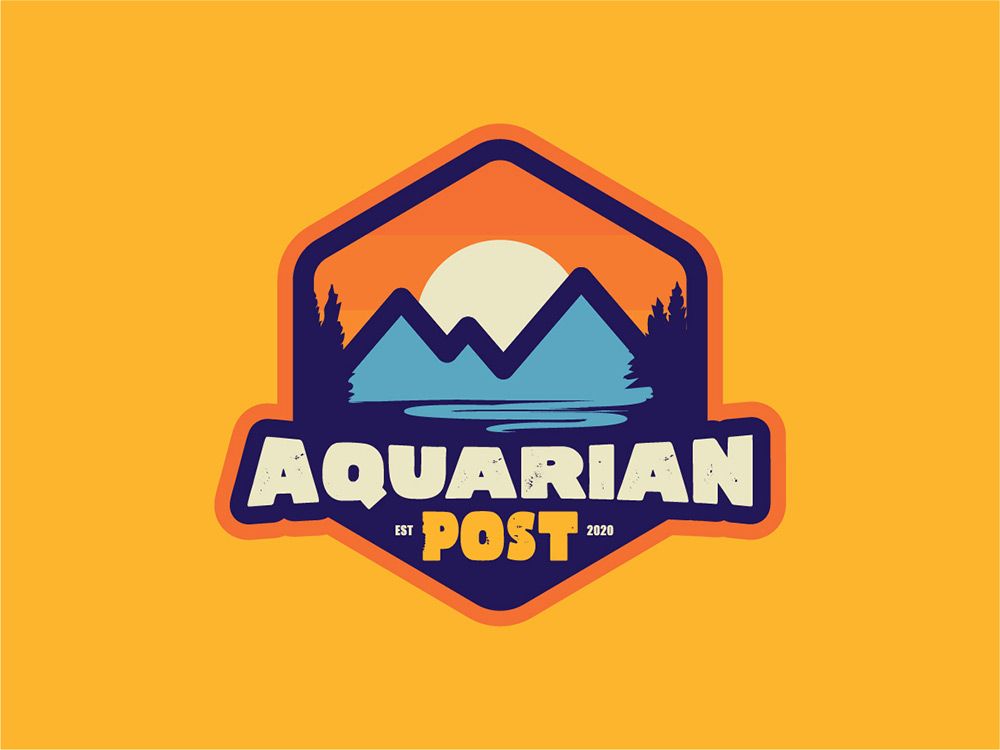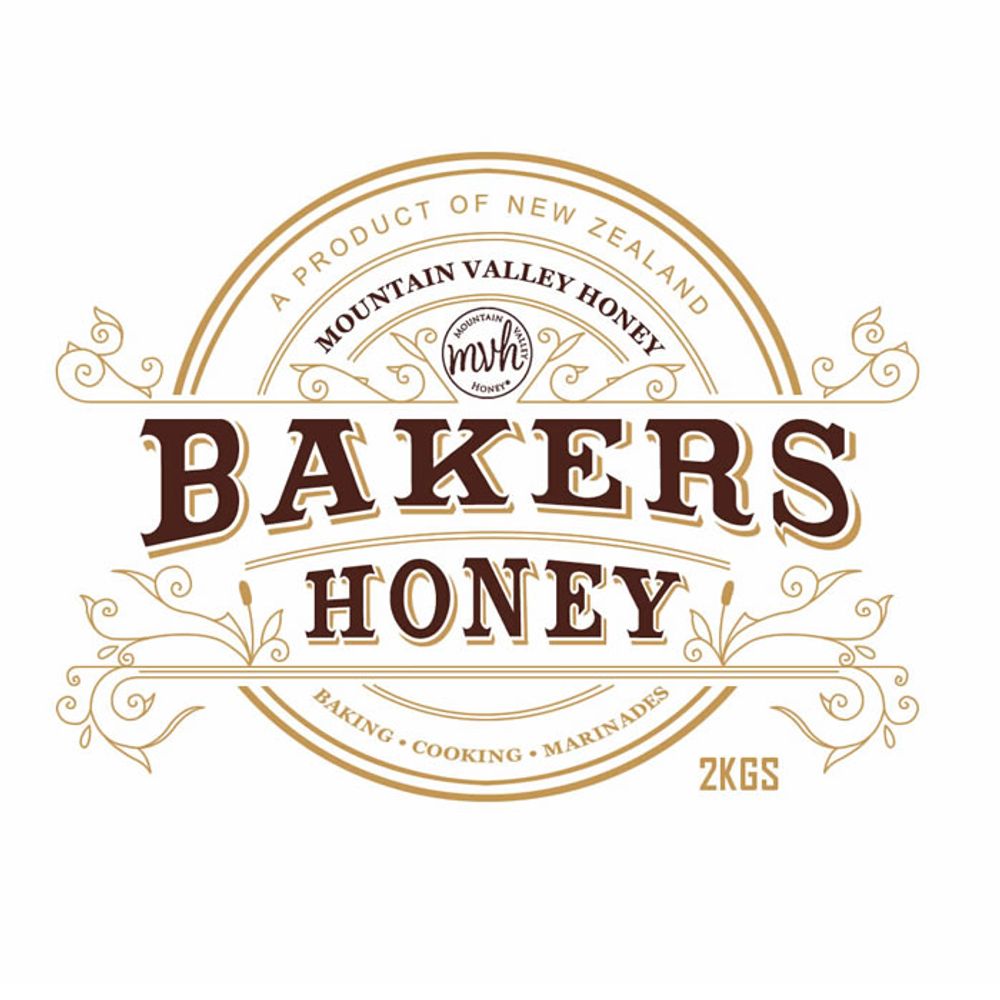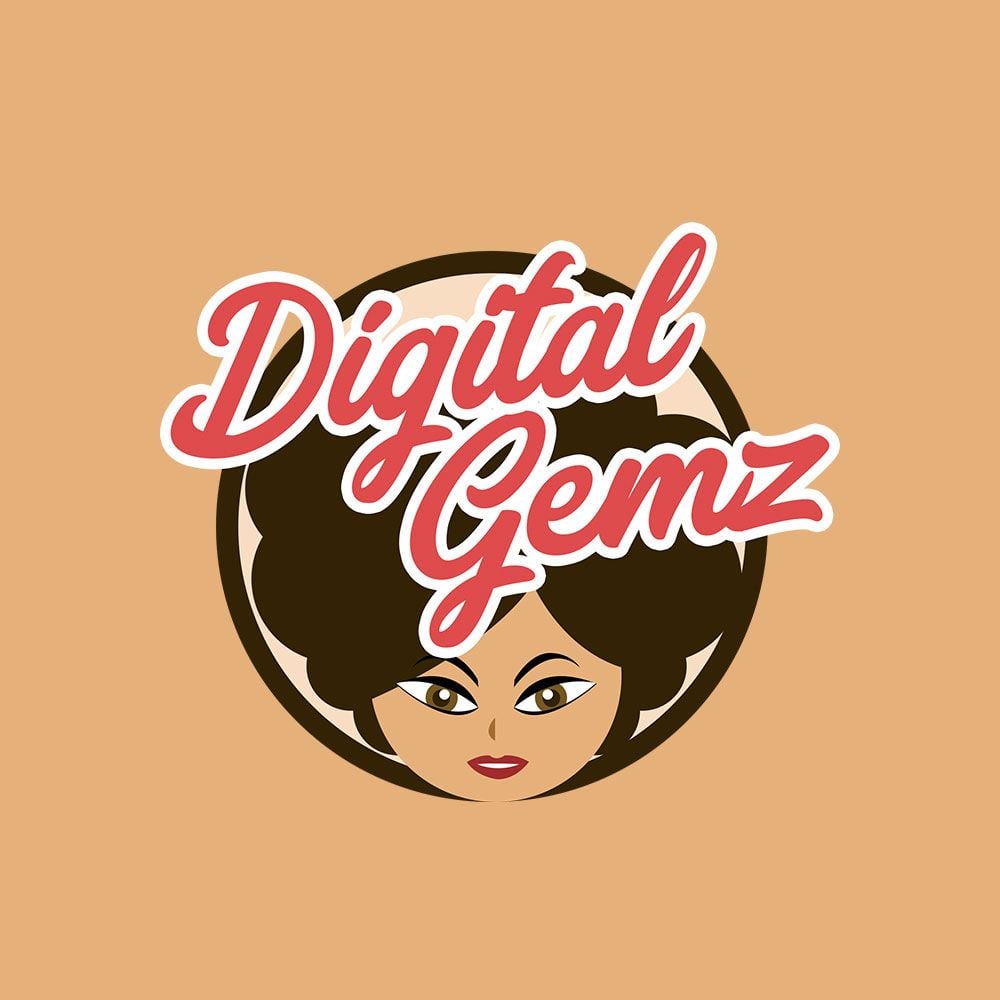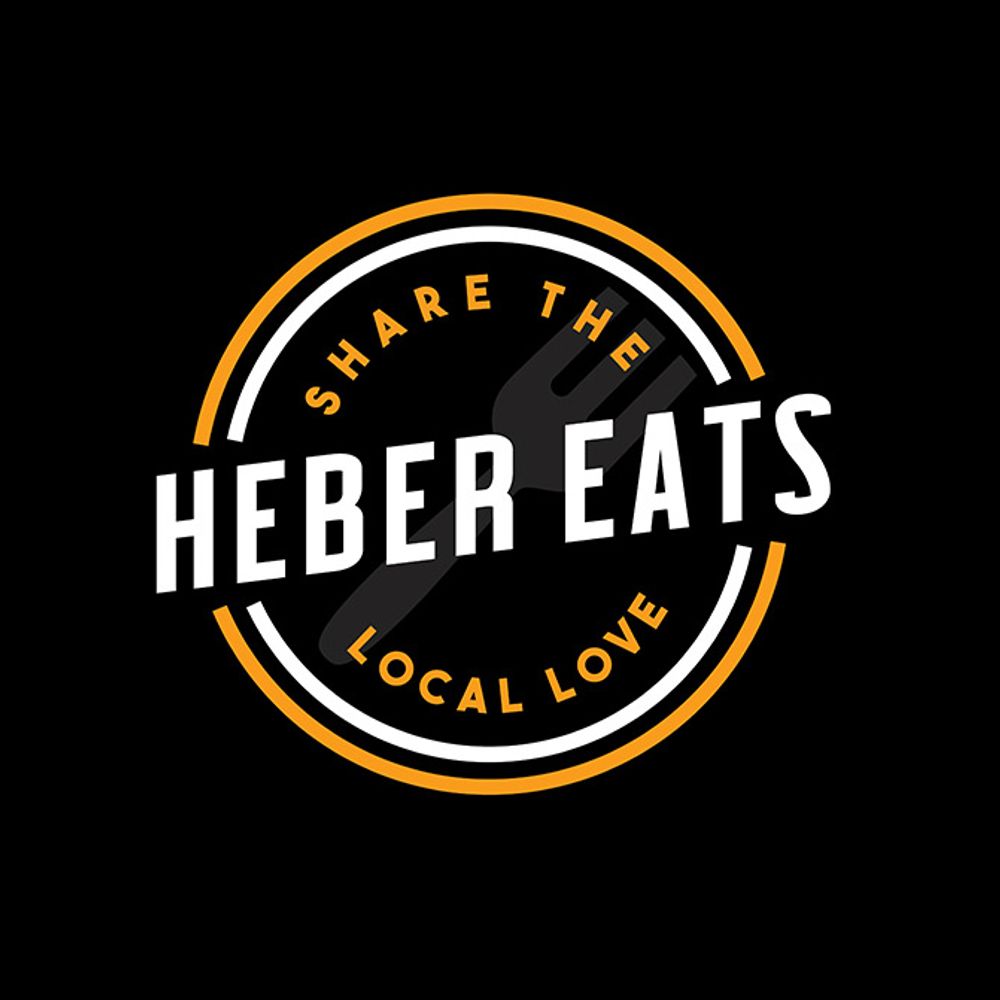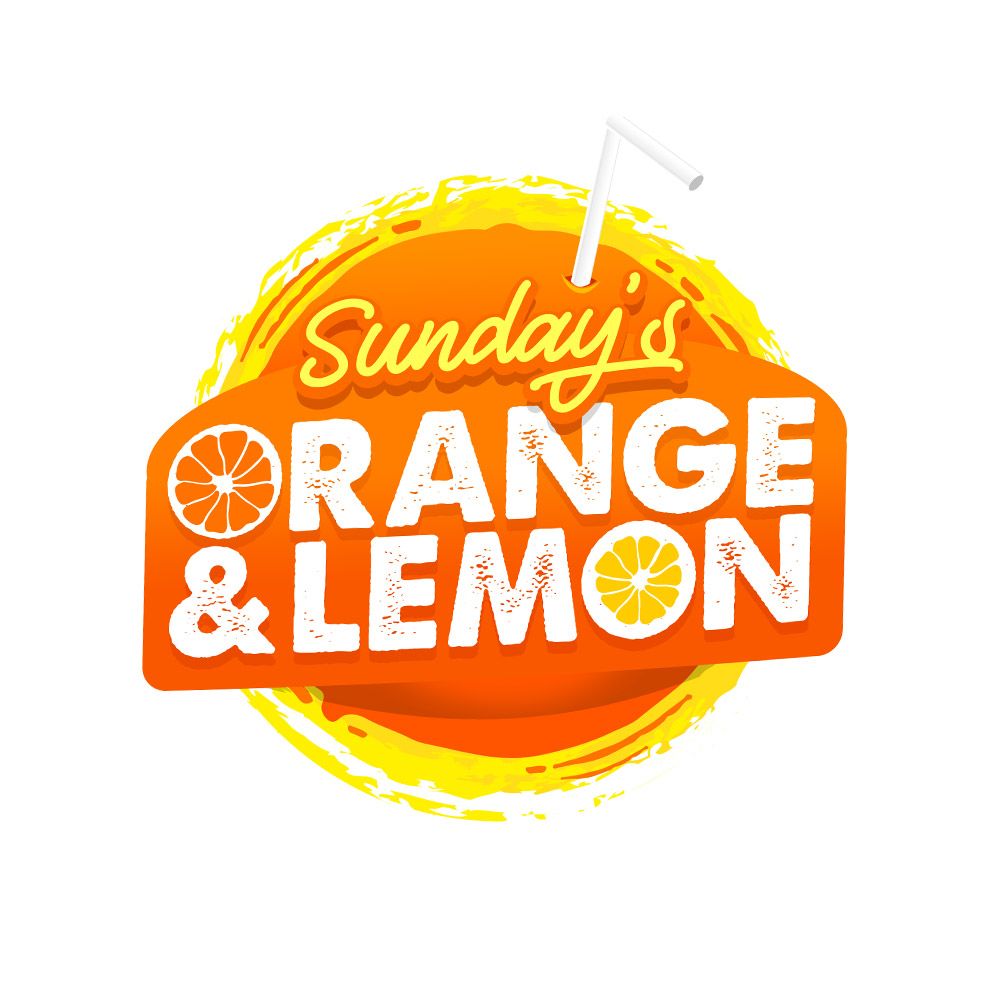 Small businesses might have a limited budget for logo design. But that doesn't mean you can't have quality and affordability in one package. On-demand graphic design services are excellent options if you're working with a tight budget.
Penji, for instance, offers unlimited designs at a fraction of the cost. This means you won't only get to request logo designs, but all your branding and marketing designs as well. Plus, you'll be working with an entire team of designers with an account manager who supervises projects.
This way, you'll stay on top of everything without any delays in launching your small business venture. If you want to try Penji's service, sign up for a 15-day money-back guarantee. However, if you want one logo only, Penji can create one for you in one to two days! Talk to us to get started on the logo design process.