When you begin thinking about your logo design, remember that your logo is an extension of your branding. You see logos for businesses daily. How many do you remember? How many do you readily identify with a specific company? If you haven't thought about all the strategic elements on branding your company, then it will be hard to design an effective logo. So start by refining your branding strategy so you know what you are trying to tell your audience about who you are and what you do. When it is time to design your logo, here are some key points to consider.

What is a Logo?

If you consider the meaning of the root word, it tells you nearly everything you need to know about the how and why of logos. In Greek philosophy, logos is "the divine reason implicit in the cosmos, ordering it, and giving it form and meaning." That is a lot to ask from a graphic designer! It is true, however, that in graphic terms your logo will give form and meaning to your branding and, if well designed, bring order in your audience's mind relative to what your company is and does.
There are various explanations for using pictures to represent businesses, but most date to the time before most people could read. Businesses put out signs representing and advertising their business. Such a sign had to be descriptive, distinct, and easy to convey from one person to another.
If you were an inn, you didn't put out a bed – you chose a name, like "The Prancing Pony" and you hung a wooden shape of a prancing pony outside. If you put out a bed, you would just be one of the group of inns offering beds – how are you distinguished from the others? When people see the sign for The Prancing Pony, they knew what your business was and ratings by word of mouth delivered in your service area. This is the case today with many pubs still using the same symbol after hundreds of years!
A distinctive logo design creates a first impression with your audience and conveys what you do in its simplest form. Such a logo will stay with people, just like those pub signs, long after every other piece of branding is long forgotten.

Your Logo Design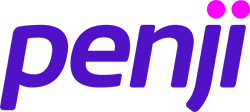 We've already covered a couple of key points about your logo design, understanding the reason for developing a logo and the need to develop your company's brand identity before you start. The next thing you need is an inspiration. Easier said than done, as inspiration can be elusive. It is time to brainstorm with your staff, talk with potential customers, research competitors, and draw on this information to create your graphic identity.
Your logo design should look serious and be clear in what it communicates about your business. This argues against clip art designs that are mundane and lack distinction. So consulting a graphic designer is key from the start. There are many design elements you can use for your logo, but there are some general guidelines to consider before you contact a graphic designer. The graphic designer will work with you to fulfill the other design elements including making sure it is simple, distinct, versatile, and timeless. The graphic designer can also work with you on specific elements like colors to evoke different reactions as well as a font that will be clean and professional.
Before your consultation, go through this checklist of things to discuss before you create design instructions:
Be specific about your audience and know your business branding goals.

Is your business a serious business or a fun business – an engineer or an entertainment venue? What is your business' tone?

What message are you trying to convey emotionally? A non-profit may want to convey the emotional need of their services and compassion, whereas an engineer wants to convey competence.

What is your "logos" in your logo – the reason behind your message? What do you want your logo to make people think or know about you?

Graphic elements of shape and color.

What is your brand position in your market? An alternative? A challenger at the top?

The vision, mission, and values of your company.

Your competitors, how they answer these questions, and how your logo design will differentiate you from them.

You may be thinking to yourself, "that all sounds pretty involved for creating a picture!" You would be right, of course. But then it isn't just a picture is it? It is the visible representation of your business now and in the future. So put some time, thought, and money into it.