Starting a career in digital marketing can be nerve-wracking. Digital marketing is such an extensive space that neophytes in this industry sometimes don't know where to start. But the upper hand about beginning a career in digital marketing is that anyone can self-learn. There are hundreds of free and paid courses online that there's no excuse to learn it yourself. But if you want to know how to start digital marketing, you've landed on the right article.
Gain these three takeaways in the end:
What is Digital Marketing?
Benefits of Digital Marketing
10 Steps on How to Start Digital Marketing
What is Digital Marketing?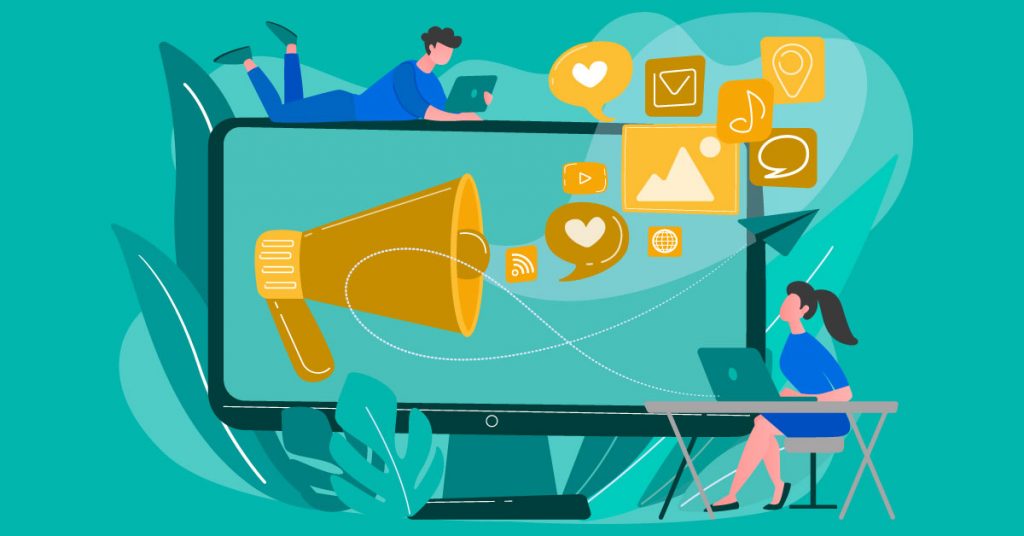 Digital marketing pertains to a marketer's efforts to promote a business online. Digital marketers use various online platforms such as email, social media, search engines, and more to connect with target audiences.
However, it takes more to use these marketing platforms to connect with your audience. There are technical steps involved before crafting marketing campaigns that boost your brand. For example, in digital marketing, you start with identifying your audience and setting your goals. Then you use some free and paid online advertising tools to narrow down your reach further. This way, you know you're advertising to the people who will likely buy your product or service.
Some marketers interchangeably use inbound marketing and digital marketing. However, there are nuances between the two. Experts say digital marketing falls under the umbrella of inbound marketing. While inbound marketing refers to long-term marketing methodology, its counterpart relies more on standalone tactics put together to reach customers. Overall, digital marketing and inbound marketing are crucial strategies if you want to grow your business.
What does a digital marketer do?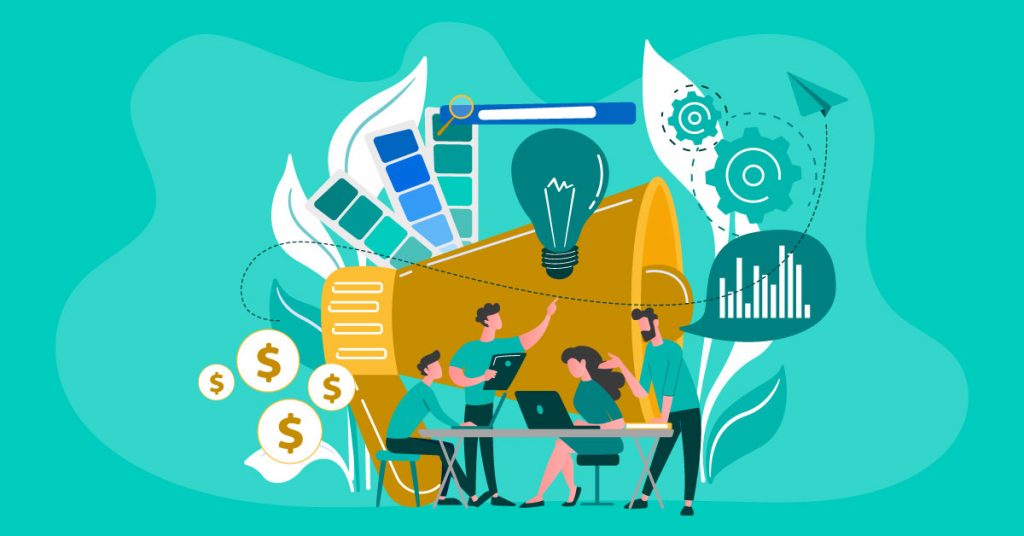 You might be thinking about how to start digital marketing without breaking the bank or spending too much effort in learning. You may have to look for free courses online or read valuable resources. In the end, you do have to focus on every technicality that comes with digital marketing.
Simply put, a digital marketer is responsible for all advertising methods via social media, email, search engines, websites, sponsored posts, and more. Every marketer should have a different goal for every campaign. Some of the online advertising goals are:
Brand awareness
Lead generation
Email list
App downloads
Website traffic
Higher conversions
Once they start campaigning on each channel, a digital marketer then uses the key metrics to gauge whether to continue the campaigns or not. Next, they use analytics to measure, monitor, and modify the campaigns according to their goals.
There are various digital marketing specialists responsible for different niches. And if you want to know how to start digital marketing, you have to focus on one niche at first. Then learn other types of digital marketing to be the jack of all trades. This way, more clients will hire you for your specialized skills.
Here are the common types of digital marketing you can start with:
SEO (Search Engine Optimization). This is also called "organic traffic," which relies on keywords to rank on search engines.
PPC (Pay Per Click). A paid advertising effort that shows your ads on social networks or similar websites.
Social Media Marketing. Uploading images, stories, carousels, videos, or more on various social media channels.
Content Marketing. This refers to creating blogs, eBooks, podcasts, videos, or any content for the consumption of online users.
Email Marketing. Marketers create emails to offer discounts or helpful content to their target market, with consideration of personalization.
Affiliate Marketing. Earn a commission every time a customer purchases through your promotional link or content.
Influencer Marketing. Collaborate with macro- and micro-influencers to promote your brand online.
Online PR. Gain traction in the online space by publishing PR articles on digital magazines or marketing platforms.
5 Benefits of Digital Marketing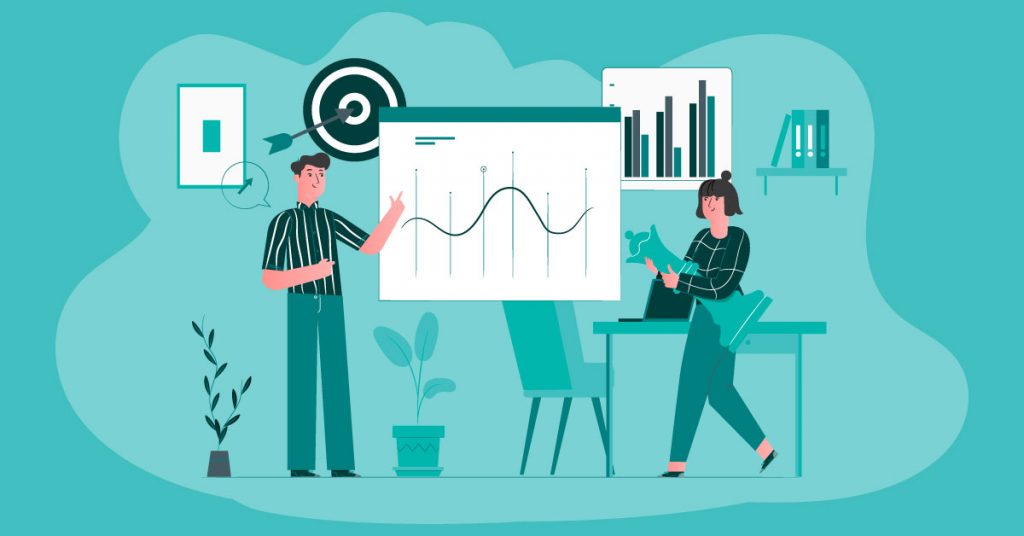 Some brands are moving their marketing efforts to the digital space. Why? It's simple. There's money in the online world. And this is why a digital marketing career is a promising niche. If brands aren't crafting their digital marketing campaigns yet, they lose these five benefits:
1. Accurate targeting
Although traditional advertising still works to this day, online advertising offers better targeting. With conventional advertising, you may be promoting your business to a vast audience. But, unfortunately, not all who see your billboard or poster would be interested.
On the other hand, online marketing lets you use analytics and audience settings to target the right people. This way, you won't have to spend too much on ads that won't garner conversions.
2. Cost-efficient
Another upper hand of digital marketing is its affordability. For example, displaying billboards requires advertisers to pay for the graphics and advertising space. And mind you, billboard advertising is expensive.
Digital marketing, however, lets advertisers control their budget for a specific campaign. For example, Facebook Ads enables you to set your weekly or lifetime budget. In effect, when your ad spend reaches your maximum budget, Facebook stops displaying your ads. Plus, Facebook also automatically spends your budget on well-performing ads. This way, you can rest assured that your paid advertising investment is worth every buck.
3. Personalization
Consumers don't like being sold to. They easily get annoyed over and mostly ignore ads that are sales-pitchy. However, you can ask any seasoned online advertiser, and they'll let you in on every campaign's secret ingredient — personalization.
For instance, when sending email newsletters, recipients would appreciate seeing their names on the email. Also, follow-up email newsletters that indicate their last purchases are a nice touch for personalization.
4. Good opportunity for startups and small businesses
Boosting your brand online is achievable if you know the tricks of the trade. You have to learn the industry from the ground up to create effective marketing campaigns. For startups and small businesses, digital marketing is an excellent choice to level the playing field.
In digital marketing, your ads or content aren't reliant on the budget alone. Other factors such as quality, uniqueness, visuals, copy, and techniques also come into play. So when you create campaigns with these components, your content can go viral and outrank your established competitors.
5. Measurable
There are many benefits of online marketing that you can't find in out-of-home advertising, such as measurability. Through analytics, you can find out if you're reaching your goals or not. Moreover, measuring your campaign's metrics and reach will allow for better strategies in the future.
Finally, tracking your campaigns means you can nip those underperforming strategies in the bud to avoid wasting time and budget.
Related Post: Improve Your Graphic Design and Marketing In 15 Easy Steps
10 Steps on How to Start Digital Marketing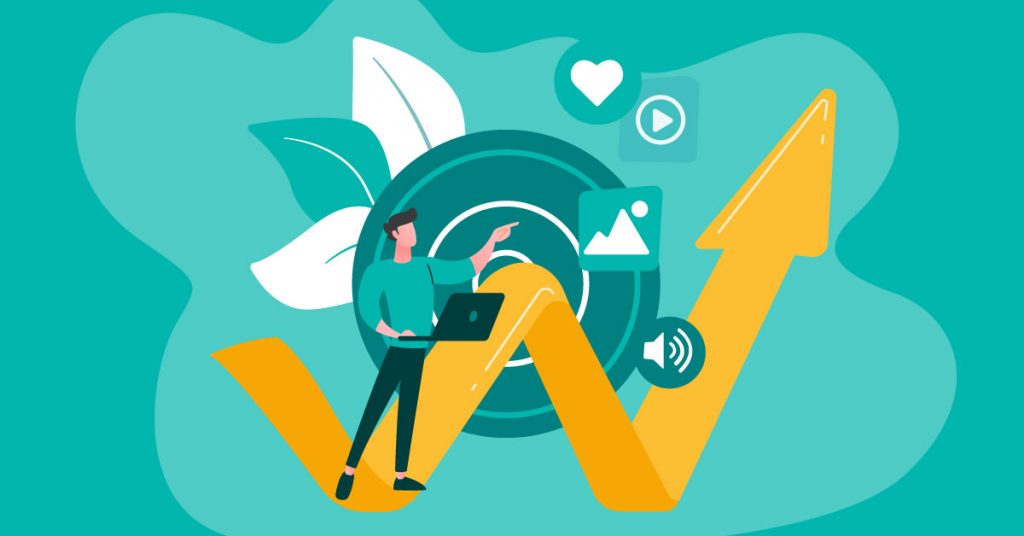 If you want to know how to start digital marketing with zero experience, this 10-step guide will help you.
Step 1: Define your goals
Always start your digital marketing venture by setting your goals. As mentioned, digital marketing is an extensive hemisphere of various sub-niches. You can acquire different skills, which will require multiple training and courses.
It's recommended to narrow down your specialty to one or two when you're starting. Then expand your knowledge by enrolling in more courses. Then, when you familiarize the ins and outs of digital marketing, you can get clients who need different digital marketing services.
Step 2: Create a website
A website acts as your business card. This is where you can showcase your work portfolio (if any). It's a one-stop shop for clients who want to know more about your skills and work. Also, creating a website and having one is more convenient when applying for jobs or trying to win clients over.
PRO TIP: Make your website easy to navigate with only a limited number of options. This way, you're catering to user experience. Website creation is also best left to the experts. That said, hire on-demand professional web designers such as Penji to make the most out of your subscription. Watch Penji's demo video here.
Step 3: Identify your target audience
Identify your target market if you want your advertising to be a success. For example, determine if you're going to offer your services to startups, small businesses, or agencies. Knowing who you're offering your services to can bring you closer to more subscriptions and projects.
For instance, if you're offering digital marketing services to young professionals, LinkedIn is a prominent channel to start with. First, identify your target market, and know via what channels you can connect with them.
Step 4: Sell yourself
Don't expect your website to sell your services automatically. You'll have to learn online advertising to promote your digital marketing services online. The most crucial part of gaining traction in this field is to boost your online presence. This way, potential individuals and businesses will notice and hire you.
The upper hand of promoting your services online lets you level the playing field with other established digital marketers. As long as you use the right channels to find your clients, you're good to go.
Step 5: Learn every advertising platform
Most brands today know how vital it is to diversify their advertising platforms. So when you finally have your first few clients, expect that you'll be creating campaigns for various channels. That said, learn and master every method such as SEO, PPC, social media marketing, email marketing, and more.
PRO TIP: We suggest starting with SEO and PPC. These are two of the popularly used digital marketing strategies that brands invest in. Master the art of keyword research for SEO. On the other hand, familiarize every platform's ad manager when it comes to paid advertising.
Step 6: Create engaging content
If you want to know how to start digital marketing without paying too many professional fees for experts, then create content yourself. If you have a knack for writing and creating excellent graphics, make clients come to you by creating valuable and relevant content.
You can craft blog posts about online advertising targeted to your audiences. Better yet, promote your services by creating compelling posts on social media. If you want a cheap solution for your visuals, Penji is your one-stop-shop solution. They offer unlimited graphics, illustrations, web, and app designs at a flat, monthly rate. Check out Penji's work portfolio here.
Step 7: Master Analytics
Analytics is part and parcel of every digital marketing tactic. It's how marketers gauge if campaigns are gaining conversions or not. Therefore, it's critical that you not only familiarize Analytics but master its every feature.
The more knowledge you have of monitoring campaigns, the more you can do better for your clients.
Step 8: Get certified
Brands and clients would want to hire digital marketing experts with a proven track record. However, since you're new to this niche, it can be challenging to convince clients how good you are.
One way to do that is to get certification from trusted and accredited resources. Having a certificate that indicates you've done your training gains you extra brownie points. Getting certified also adds to your credibility, which is a hiring factor when clients look for digital marketers.
Step 9: Build experience
Learning how to start digital marketing entails building experience to garner clients. Remember, it's a cut-throat competition out there. Clients aim to surge their businesses, so they would need proof if you're capable of achieving that or not.
It might be hard to build experience, especially if you're a newbie, but it's never possible. Instead, try to offer free services to your friends' or acquaintances' businesses. Think of this as an investment you can reap in the future. Additionally, this can also expand your network and can gain you more referrals in the long run.
Step 10: Keep up with industry trends
Digital marketing is constantly evolving. For example, Google's algorithms are always updating their game more than thirty times annually. In addition to that, social media networks might have advertising updates that make campaigns more effective.
As an online advertiser, you need to be constantly updated on industry news, techniques, and trends. Follow the industry leaders in every niche, and subscribe to weekly email newsletters to never miss out on any update. Keeping up with industry trends makes you more confident to tackle every online marketing project.
Related Post: 13 Reasons Businesses Should Hire a Marketing Designer
Conclusion
Now that you know how to start digital marketing, it's time to get clients! But there's one secret sauce in online advertising that makes it a success — captivating imagery. Learning the basics of graphic design is a huge plus on your resume. Unfortunately, your hands might be full when you're starting your digital marketing career.
That said, hire Penji for your graphic design needs. You no longer have to handle the time-consuming process of creating graphics for your marketing materials. Also, once you have clients, you can have Penji's professional designers as your design partner. With a turnaround of 24 to 48 hours, you or your clients can stay on track.
Sign up for a 15 percent off now, or try Penji's 15-day money-back guarantee.