When people hear outdoor marketing, they usually think outdated, archaic and uncool street advertising. Well, that is not entirely true.
Outdoor marketing placement has never been the one factor to determine the success or failure of a marketing campaign. It's all about how creative and persuasive your advert is.
That is why outdoor marketing is still very efficient. Many of the biggest brands are using outdoor marketing. And trust me, nothing about it is outdated or old.
With the digital shift, a lot of people turned their backs on outdoor marketing without thinking twice. But the truth is they are missing out on a lot of opportunities.
Outdoor marketing is a great chance for your brand to reach a very wide audience. It's also your chance to be creative and get your brand more exposure than you'll ever get online. But you have to work with professional graphic designers if you want real traction from your outdoor marketing materials. Work with Penji and leave all the hard work to us. With Penji, you get to have unlimited designs for your marketing for only $479 per month.
Does Outdoor Marketing Still Work?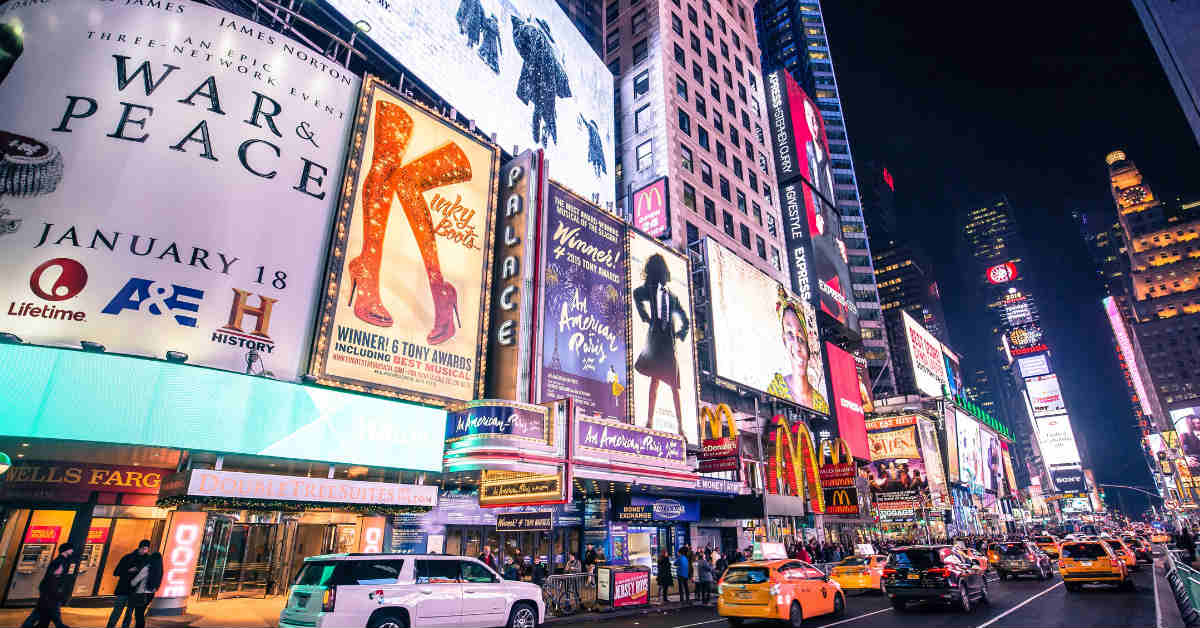 Many people think that, with the rise of digital marketing, street marketing has lost its potential to influence people. However, if that was the case, we wouldn't see outdoor marketing around us anymore, would we?
Outdoor marketing is still very effective. Its ability to affect our judgments and opinions towards brands is real. Take a moment to think about outdoor marketing in your hometown. You will realize the ads impact how you perceive brands, without you even feeling it.
Many people spend a big part of their day outside their homes. In fact, it's estimated that people engage in outdoor activities for about 8,74 hours per day. During this time, the most efficient way to reach your audience and grab people's attention is through outdoor marketing.
The reason outdoor advertising is powerful is because it is inevitable. You can't hide a billboard the way you close a popup window. And they end up consuming the information without even realizing it.
Outdoor marketing still works today because it's pervasive and subtle at the same time. No one forces you to look at it, but it's so prominent – and sometimes compelling – that you can't avoid it.
Outdoor marketing does a great job constantly reminding people of your brand. Keep in mind that visibility nurtures familiarity. And familiarity builds up trust. If you aspire to reach your customers and build some familiarity, then outdoor marketing can help you more than you think.
If increasing brand awareness is one of your marketing objectives, then you might want to try outdoor marketing. To help you start, here are the 7 proven outdoor marketing strategies that can boost your brand visibility:
1.Billboards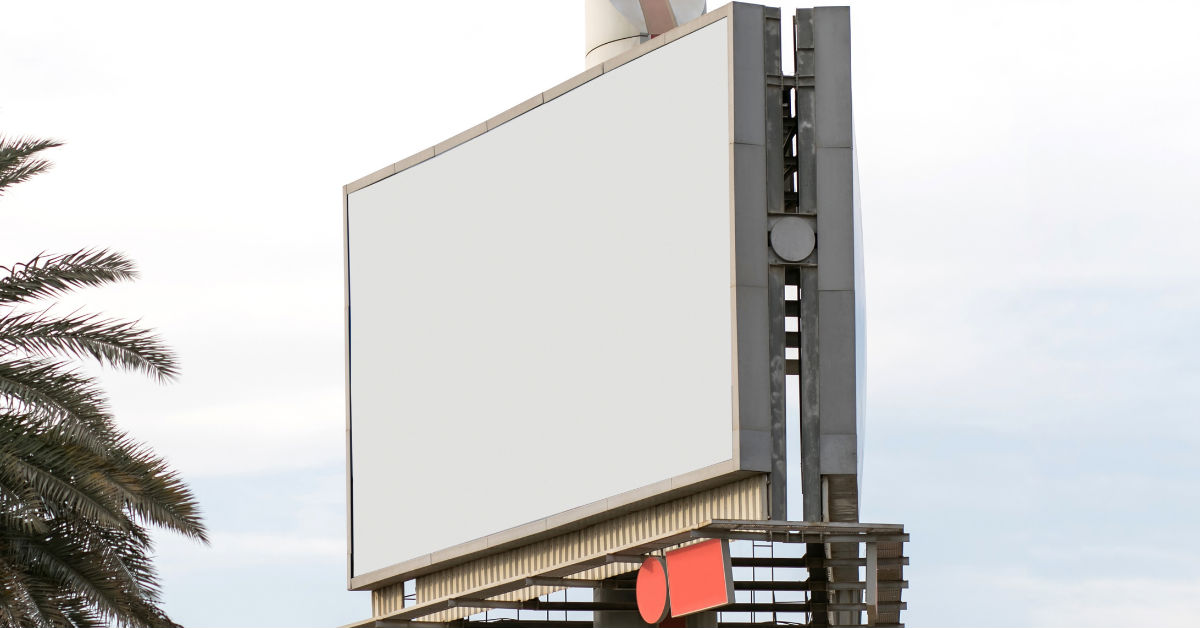 Billboard advertising is the most common form of outdoor marketing. For a long time, billboards were used to build awareness around a brand. Today, billboards are used to convey different messages in various formats. Brands have learned to innovate in billboard advertising.
With the technological advancement, brands today very creative with billboards content. From still to moving or even digital billboards. People are attracted to oversized and colorful visuals.
Billboards are the most noticeable forms of outdoor advertising. Considering their size and locations, billboards can be impossible to miss. Billboards help you easily catch your audience's attention. The more creative and entertaining your billboard is, the more impact you'll have on your customers.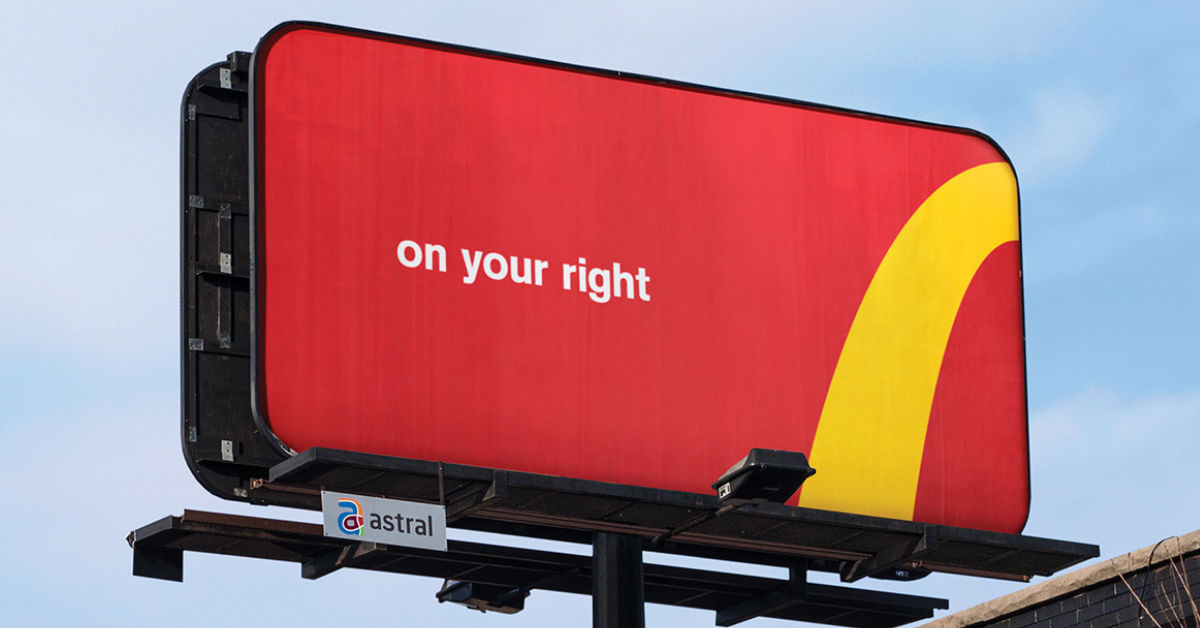 One of the best examples of billboard advertising is McDonald's Golden Arc billboard campaign. McDonald's used parts of their logo to direct people to the closest McDonald's restaurant. McDonald's billboards were intriguing and witty. Their design is simple and yet entertaining.
2. Transit Advertising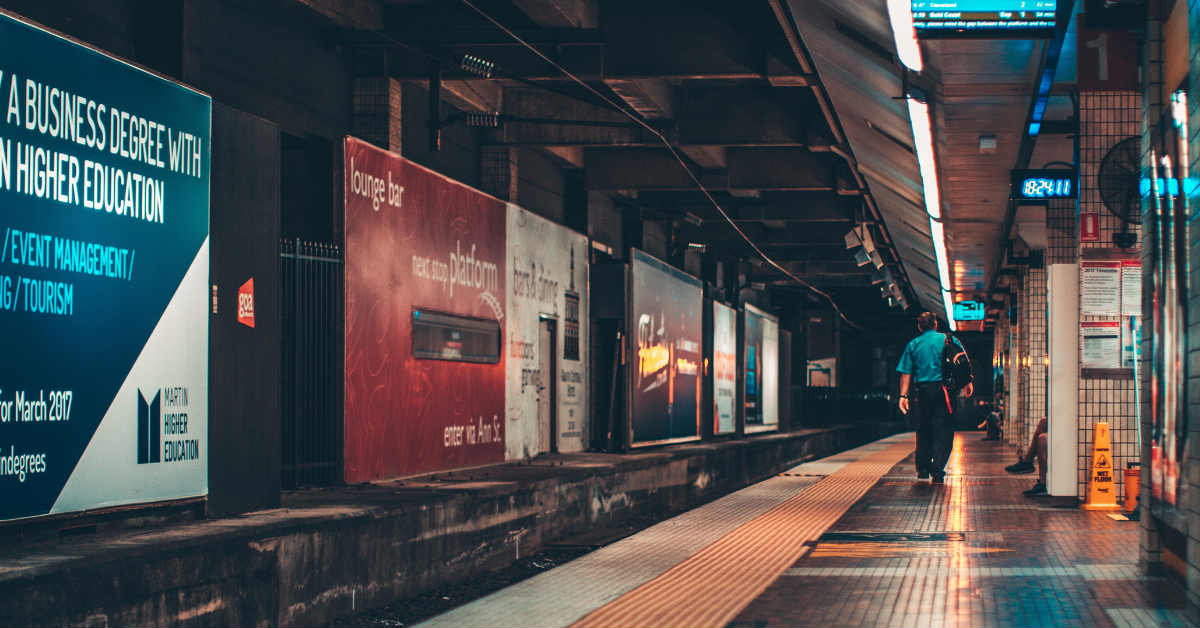 Transit advertising is displayed on public transportation (bus, train, subway, etc), or public transportation areas (bus station, subway station, airports, etc.)
Those places are usually waiting spots. And wherever there's people waiting, there's potential for advertising. The objective of transit advertising is to display your ads constantly in front of riders and get them familiarized with your brand.
Like billboards, transit advertising has taken different forms. You can find static advertising like Apple's Shot on IPhone campaign. Apple used photos taken with the IPhone to advertise their phones' camera capacity. And you can find dynamic transit advertising like when Netflix used GIFs to promote their TV shows in subway stations.
3. Street Furniture Advertising
Street furniture advertisement is about using equipment like benches, bus shelters, kiosks, parking garages to display your ads. This kind of advertisement is mostly targeted towards pedestrians.
Generally, this type of advertisement affords to include some details in the ad. Street furniture ad's audiences usually have the time to check out the ad and even take pictures. That is why IBM launched their Ad with Purpose street furniture campaign and everyone was talking about it online.
IBM created their ads while thinking about how they could be useful for pedestrians. The ads were billboards but also functional street furniture. They created benches, shelters, and ramps that were used by people. Their aim was to create advertising that brought value and made life in the city easier and more enjoyable.
Through their campaign, not only did IBM raise awareness about their brand, but they also communicated their values and got people to like them even before purchasing their products.
If you are to take this approach, the design specifications should be precise considering the unusual surfaces for your advertisements. For that reason alone, you have to work with an experienced graphic design team that knows how to adjust your marketing visuals accordingly. Penji is a design team that has worked with different brands with special design requirements. Hiring them means you do not have to worry if your materials will fit perfectly for street advertisement.
4. Point of Sale Displays
This type of advertising is positioned next to a point of sale, for instance, the checkout section at stores. Point of sale displays catch customers' attention at the point of purchase.
This kind of advertising is effective because it targets an audience that's ready to make a purchase. As people are already buying, they're more likely to add another item to their purchase. Think about how many times you picked up an item last minute next to the checkout counter.
Point of sale displays take multiple forms. The most popular ones are the stands and containers. The stand format is a branded booth containing the product. And the containers could be baskets, coolers, or any kind of container with the promoted product. Above it is a visual, like a poster or banner, advertising the product.
Many brands use point of sale displays for discount or sale offers to attract more attention to it. It offers the customer one more chance to benefit from the deal.
5. Retail Advertising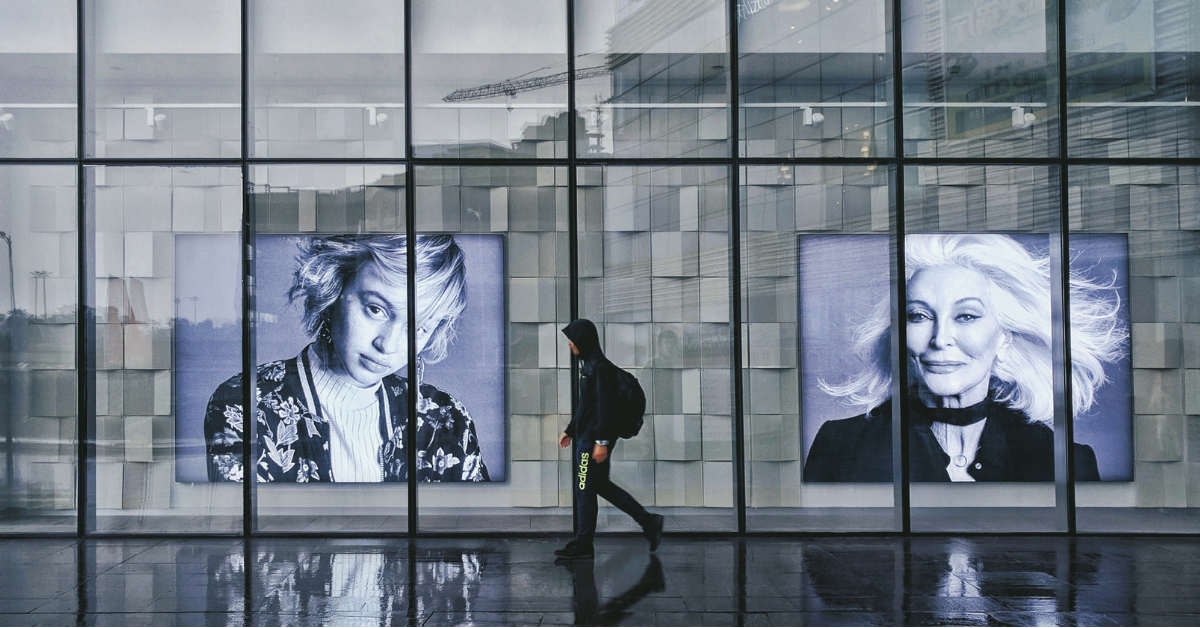 Retail advertisements are everywhere in stores, malls, and shopping centers. They usually promote a product or brand that is present the retail location and invite the audience to visit the store. Retail advertising is displayed on wide spaces. They take up a large surface on walls, roofs, floors, windows or screens.
Unlike regular banners or billboards, retail advertising's main purpose isn't specifically to raise awareness about the brand. The main objective of retail advertising is to compel customers to visit the store close by.
6. Sticker Marketing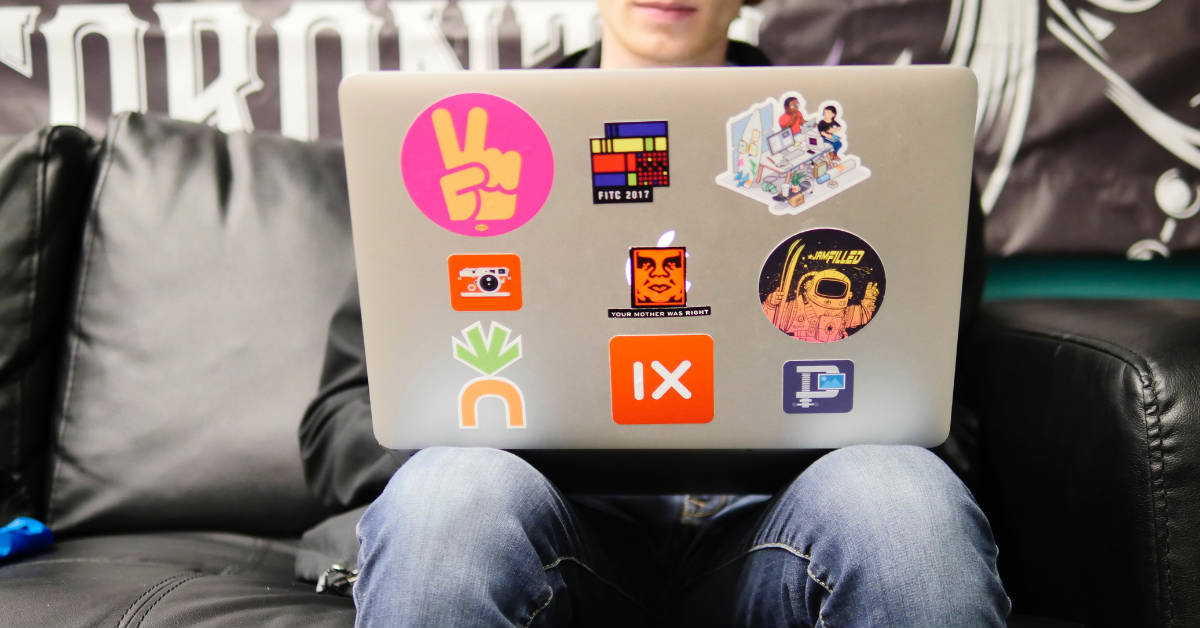 For a long time, stickers have played important roles in the political and artistic sphere. They're low cost and long-lasting. Politicians and musicians have both used stickers to promote their name and gain visibility. Although not often considered in marketing, stickers can be a great outdoor marketing tool for your business.
With stickers, you make your customers become your own brand advocates. They're usually given for free as gifts and decorative items more than promotion material.
7. Guerilla Marketing
Guerilla marketing is an alternative outdoor marketing strategy that relies on creative and unique advertising to attract customers. It's low cost and different from anything customers have seen before. Guerilla outdoor marketing is about experimenting and trying new innovative and affordable marketing ideas to yield maximum results.
Although it uses limited resources, guerilla marketing is known to be very popular and compelling to customers. The innovative advertising method aims to surprise, attract, and impress.
Guerilla marketing is effective because it's creative and witty. It gets people's attention but also creates social media buzz.
Tips to Make Your Outdoor Marketing Successful
Make Them Shareable
Create outdoor marketing strategies that are out of the box so that when people see your billboard, they will want to take a picture or video and share it online. You're getting noticed while being advertised for free! Create a stir and shock them but never overdo it to cause violent reactions, you want them to notice you, not hate you.
Go For High-Traffic Areas
As they say, less is more, so if you're planning on getting a large-sized transit advertising but is located in an area that only a few can see, you're wasting a good opportunity. Go for high-traffic areas even if your billboards or ads are small. The most important thing here is to get more people to see your ads rather than having a big one that nobody looks at.
Look at the Competition
Make sure that your advertising overpowers that of the competition. Look before you leap so do a little research and find out where your competition places their ads and what theirs look like. It pays to know who your enemies are to have a good fighting chance at winning at this outdoor marketing game.
Request Unlimited Graphic Designs for Outdoor Marketing
Instead of working on your own marketing collaterals, you should consider outsourcing the services from a credible graphic design team like Penji. You do not have to worry about transactions with us as we make sure that our process is client-friendly. Let's have a closer look.
Create New Project
At Penji, we invested in our very own platform which we share with our clients. From our app, you can directly send project requests by clicking 'Create New Project'. It's easy and all you have to do is specify your request. Include links and images that could help our designer visualize the final output you have in mind. After submission, the right designer will be assigned for your project.
Review and Revise
Our main objective is to satisfy our clients and to make you happy with the design. And that's why we send our initial draft the soonest possible time, usually between 24 – 48 hours. Our designers will wait for your feedback which you can directly do in the image.
In rare cases where you are not satisfied with our designer, we can have a replacement without additional costs.
Download
You are now on your final step. All you have to do is download the files from the same platform. No additional steps required and this eliminates waiting for the final output through email. This means, you can already have it printed and start dominating the outdoor advertising space.
Sounds interesting right? If you want to see more, watch our demo and sign up in one of our packages.
Conclusion
All the big brands we love are still using outdoor marketing campaigns, and they're huge successes. Digital marketing may have taken a big portion of customers' attention, but outdoor advertising still has a special place in their hearts.
Outdoor marketing will be viable as long as customers walk, drive, and move around the streets. And no one can resist looking at a billboard in front of them.
Outdoor marketing has the power that digital marketing lacks. It's inherently attention-grabbing and appealing. Getting people to look at your ad means that half the job is done for you.
The other half is about communicating your message in the most compelling way. On the one hand, is the message itself, and on the other hand, is how you present it. Think about investing just as much in the message and design of your outdoor marketing campaign. And remember, the more innovative and original your advertising is, the more popular it will be.