In today's dynamic and competitive business world, establishing a distinct brand identity is paramount to success. A compelling visual representation can leave a lasting impression on customers and set you apart from rival brands. In this sense, hiring a freelance artist can be a game-changer. Designers bring an artistic flair, unmatched creativity, and a fresh perspective to the table. This is what makes your brand truly one of a kind. Whether it's a unique logos, eye-catching marketing materials, or custom illustrations, your target audience experiences your brand mainly through visuals. But how do you hire an artist when you're not sure where to find a reliable one?
What a Freelance Artist Does and Doesn't Do
A freelance artist is someone you hire to create the artwork you need for your business, more specifically, in this case, branding. They will be the ones to bring to life the image you have in your mind of your brand. They will create the logo, choose the right fonts, and craft the perfect color combination, among many other branding assets.
Depending on what you have agreed on during the hiring stage, a freelance artist will work on a per-job basis. This means that for every project you hire them to create, you will pay them. Unlike in-house artists that you pay a monthly wage, freelance artists get paid for every artwork they create.
Be aware that most freelancers work for multiple clients. Unless you specify exclusivity and will pay them for their whole time, freelancers have the right to take on as many clients as they can. Also, they are free to work any time they wish as long as they submit the work on time.
What Qualities to Look For in a Freelance Artist
Finding the right freelance artist to do your branding requirements takes time, effort, and patience. There are thousands upon thousands of candidates out there but finding the perfect fit is exceptionally challenging. Here are the top qualities you should be looking out for when hiring a freelance artist:
Excellent Communication Skills
It may sound surprising that this is the trait that you should look for first. But communication is crucial in getting out the best from a freelance artist. They should be able to express themselves clearly and coherently. Plus, they need to have good listening and comprehension skills to be able to understand what you need them to do.
This reduces misunderstandings, saves time, and gets you the design right the first time. Hire a freelance artist who can communicate well with whatever platform you're using.
Related Experience
While you'll find plenty of newbie artists with phenomenal talents and skills, it still pays to hire someone with enough experience. They already understand the workflow and will know about this particular aspect of business more than you do. In addition, mastery is gained from years of real-life experience and not from school projects.
However, this is not to say that newcomers don't have much to offer. They do. Some are even equipped with more talent than those who have been in the business for years. If you have more time to spare on your branding, hiring fresh talents isn't always a bad idea.
Punctuality/Deadline Awareness
They say in business, time is money. The freelance artist that you'll hire should always be on time. Since they don't keep hours, they should know that deadlines are sacred and should be followed at all times.
That being said, it may be pretty hard to prove this in a freelance artist candidate. For this, you may need to base punctuality on trust. Speaking with them will reveal many aspects to see if they are trustworthy and reliable. A simple chat will give you a better sense of their personalities, experience, work ethics, and many more.
Creativity/Outside the Box Ideas
Of course, a look at their work portfolio is a must. Go over theirs to see if their samples of work fit the type of work you'll be having them do. Also, they should have the knack of understanding and anticipating what your needs are even without many details coming from you.
Furthermore, hire a freelance artist with as many skill sets as possible. Not many artists are versatile, so you may need someone who has varied talents. Otherwise, you will need to hire multiple artists should you need a variety of genres.
Great Problem-Solving Skills
Freelance artists work independently, and skills in problem-solving are an excellent trait to have. When a problem arises, they should know what to do even without consulting you. They should be able to work alone and find solutions for any setback that they may face.
In this regard, you also need a freelancer who's honest and is great to collaborate with. While they are considered contractors, they should have to have a good working relationship with you. They should see your business' success as theirs, too.
How to Hire a Freelance Artist
Hiring a freelance artist can be laborious. You have to look at portfolios, resumes, and do many interviews to get the right people for your brand. However, there are many platforms that have made this task easier. Here are a few venues where you can hire a freelance artist:
Online Job Marketplaces

Upwork, Toptal, and Guru are some of the best and most popular places to hire a freelance artist. You can post a want-ad on these platforms and let the candidates contact you. You can also browse through their databases to find someone who fits your requirements.
Most of these marketplaces also allow you to hold contests to find a freelance artist. You'll accept entries, find the best artwork, and give the prize to the winning candidate. It's that simple.
Portfolio Websites

Behance, Adobe Portfolio, and Dribbble are some excellent examples of websites that showcase the portfolios of freelance artists. On these sites, the artists post their works, resumes, and contact information to let potential clients find them. Behance and Dribbble in particular have also branched out to job search, which you could also consider when finding freelance artists.
Social Media

Facebook Groups, LinkedIn, and even Etsy can help you find a freelance artist. Most social media platforms no longer cater solely to socializing, as you can find freelancers there. You can post job openings there, join groups or communities, and contact prospects there.
On-Demand Graphic Design Companies

Unlimited graphic design services such as Penji are an excellent way to get your branding assets. These companies have a team of professional artists who are vetted and trained, so you won't have to. You can get as many design requests as you can in a month and pay only a fixed rate.
Get a Team of Artists for the Price of One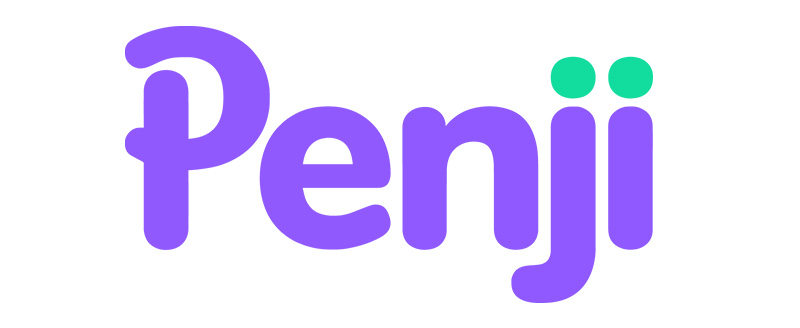 Many problems involved in hiring a freelance artist are about vetting and costs. It's quite hard to find a reliable artist that fits your brand. It can also be expensive, especially if you have multiple projects you need to work on.
Penji makes graphic design affordable and accessible. You're assured of high-quality designs for branding without breaking the bank. You no longer have to pay per project as you can have as many as you can in a month. Plus, it's quick. You'll get your design in under 48 hours, all for a flat monthly rate you choose.
Watch our demo video here to learn more. If you want to start right away, sign up here to hire an artist today.