Companies are facing today a sort of "marketing inflation". They spend a lot of money on marketing campaigns and yet, see little results.
The reason behind this imbalance is that most companies overlook the power of branding.

Companies focus on implementing the latest marketing strategies. They create points of touch everywhere, offer irresistible discounts, and even send highly customized emails.

However, they forget the most important part of doing business: building meaningful relationships with audiences.
If you want your customers to always come back, you need to establish a brand identity.

Your brand identity is what will make people choose you every time over your competitors. It's what will turn your customers into your advocates. And it's what will make your marketing efforts yield worthwhile results.

Don't launch your business without your brand assets. Tap Penji as your graphic design partner in fulfilling your branding needs. Penji is the leading subscription graphic design service dedicated to giving your business a solid brand identity. Learn why brands love Penji and see what makes us special from other design services.
Brand or Brand Identity?

Although used interchangeably, brand and brand identity are not equivalent. Let's look at each one individually to understand the difference.
Your brand is what people say about you when you leave the room.
They mostly talk about how you made them feel. It's about how nice, pleasant, or cheerful you were. They talk about the vibe and aura you transmitted and the impression you made on them.
That's how a brand is born.

Your logo and slogan have a huge part in marking your brand, but they are not your brand.

Your brand is the feel customers get after they interact with your product or service. It is the impression and effect your service leaves on people. And it is especially, how people describe the experience they had with your company.

If you succeed in creating memorable experiences through your product/service, you get rewarded with positive branding. If you fail to connect with your customers, you might end up brandless.
Your brand identity, on the other hand, is the part of your brand that you have control over.

Your brand identity is how you choose to position and illustrate your company. On one hand, it's the values, principles, and ideas your brand stands for. And on the other hand, it's the unique visual language your company uses to deliver its messages.

Building a brand identity doesn't happen overnight. Be prepared to be thinking about your company's vision and identity for a while. Defining how you want to position your company can be challenging but it, literally, pays off.

Having a brand identity helps you connect with your customers. People are driven by emotions more than you think. And if you succeed in building emotional bonds with your audience, you win their hearts.

How to Establish Your Brand Identity

After you pick a personality and voice for your brand, it's time to communicate it with people. A big part of how you communicate your brand identity will be your visual appearance. Customers judge you on how your brand looks. And brand trust relies heavily on appearances and first impressions.

The way you illustrate your brand is how people will recognize and remember it in the future. People associate feelings but also memories with graphic elements. For instance, the colors of your favorite brand might inspire comfort and appreciation for you.

Additionally, your brand design will highly impact how credible and professional your company looks. A poor visual identity drives people away. Whereas a neat and consistent visual branding attracts people and nurtures credibility.

Your visual branding consists of all the graphic elements that will characterize your brand and make it recognizable by your customers. Think about Apple for a second. The bitten apple, the thin typography, and the grey tones make us think of Apple products. Those characteristics are brand assets.

Your brand assets are the design elements that define how people perceive your brand. Everything from your logo, your website, your social media graphics, and your business card will define how people connect or not to your brand identity.

Your brand assets are the foundation on which your brand is built. If you want people to appreciate and eventually, associate with your brand you need a strong foundation. Here are the 6 most important brand assets that you need to set up and establish your brand identity:

1. Logo

Your logo will be the basis of your whole branding experience. It's a representation of your company's identity and vision. You want your logo to be simple, not too abstract, and easily remembered.

When working with a designer, it's easy to deviate from your brand identity. It's often hard to communicate exactly what you want to somebody else, so make sure your designer understands your vision. We advise you to use an unlimited logo design service, it will get you the closest to your desired results.

2. Color Palette

People have psychological ties to different colors schemes. Using the right color combinations can have a big impact on how customers react to your brand. The success of your branding relies on your customers' emotional reactions. And colors happen to be strong emotional triggers.

Make sure you use colors strategically in your branding. Select a homogeneous color palette that effectively depicts your brand identity and voice. And remember that your color palette will affect all your other graphic material. Think about how your t-shirts will look in that neon yellow before you make it your principal color.

3. Typography

Typography is the set of fonts you use. You don't have to use one font throughout all your visual material, but you need to stick to one font family. A font family is a set of fonts that look good next to each other.

Surprisingly, typography is also highly emotional. People have different sentimental reactions to different fonts. And different fronts generate different feels and reactions.

Make sure to use no more than 3 fonts. You'll have one primary font that you'll use almost everywhere. And two others for specific purposes.

4. Iconography

Just like fonts, icons come in families. Icons from the same family have the same style and look good together.

Icons are subtle and most people don't even notice them. However, they are powerful little tools that convey messages. We unintentionally associate certain meaning to icons and unconsciously interpret them.

It's important for your brand to have a set of versatile icons ready. Icons can be used in all different visual elements. Although icons are discrete, an incompatible set of icons can easily be spotted. Make sure your icons embellish your design rather than complicate it.

5. Illustration

When it comes to illustration, there are endless styles, approaches, and genres. The most important is that you choose one and stick to it.

Depending on your business, illustration may or may not be a big part of your branding. Illustration is a great way to tell stories in a unique, fun and recognizable way. With illustrations, companies are able to communicate complex messages and explain abstract concepts. Plus they're visually pleasant and entertaining.

Very often, it's hard for people to communicate their brand character and vibe. Illustration can do that. Through illustration, you can make your brand look and feel the way you want. In addition to messages, illustrations can convey your brand culture and spirit.

Request custom illustrations for your brand. Discover the illustrations our designers have created for our clients.
6. Web Design

Your website is your first point of contact with your customers. It should embody your brand identity and communicate your company's values. Your website will use all the elements stated above in addition to copywriting to transmit your brand identity.

Your website is where you will see the power of your brand assets combined. Make sure that your branding elements work well all together. Your website is where your branding elements interact with each other. Make sure it's coherent and visually pleasing.

Your website UX take part in your branding as well. Customers will build an opinion about your brand based on the experience they have on your website. Remember that a smooth and effortless website interface is always the way to go.
Get a fully functional and clean website design from Penji. Subscribe to the Team plan for only $479/mo.
How to Request Brand Assets for Your Business
You won't fill out complicated forms or send your design brief through an email. The Penji platform makes it easy for you to make a request.
1: Create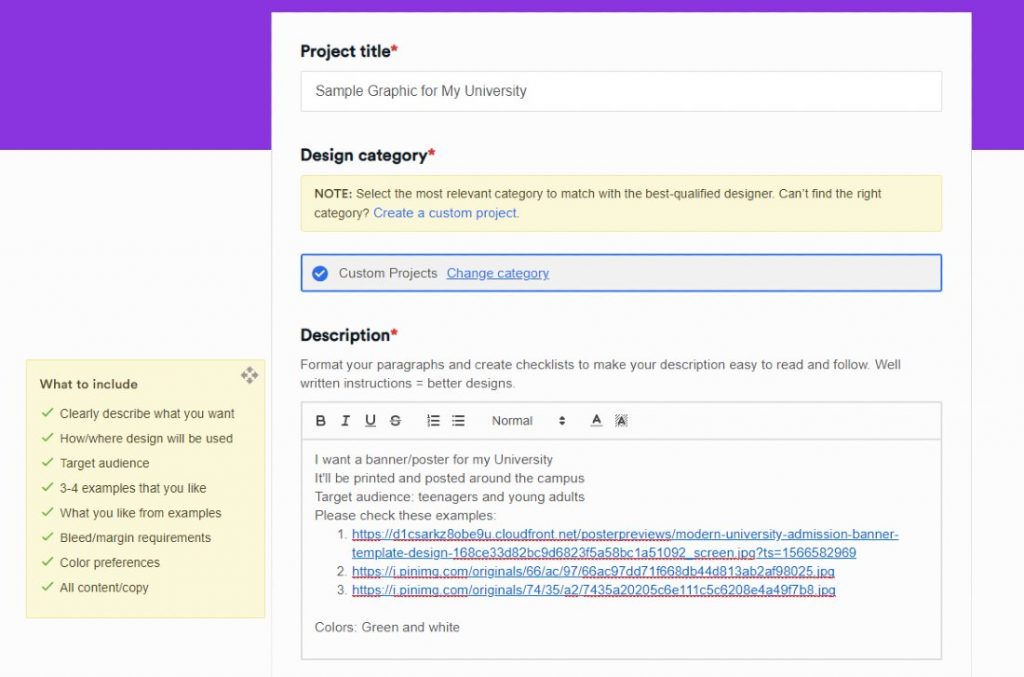 So, once you sign up for a Penji account, go to your Dashboard. Then click on Create New Project.
From here, you could either type the design project you need, for example, social media. You could select one of the choices on the "Is it one of these?" category.
As an alternative, you could search for a category and choose from the drop-down. There's a specific section for "Branding." But if you can't find it in that section or anywhere else, click "Create a Custom Project" instead.
After this, fill in the description based on "What to Include." This allows the designer to know the specifics of your project. Plus, this reduces any delay in your project.
When you click next, you could click the Level of Customization and file type. When you're done, just click "Create Project" and you're all set!
2: Connect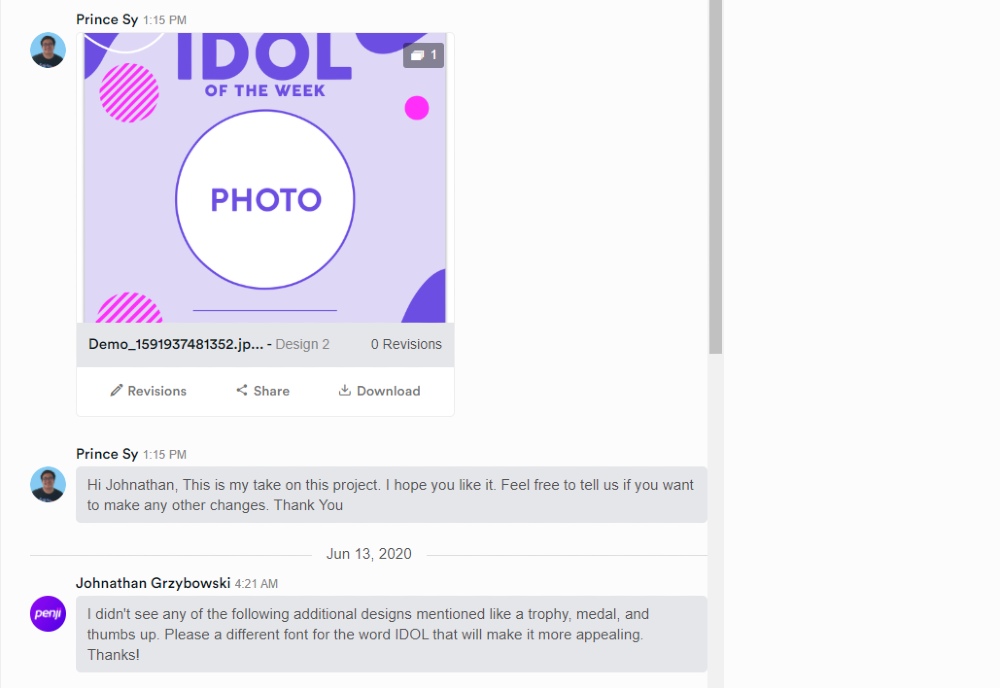 After submitting your design brief, we assign you to the best Penji designer for the project. The designer will update you on the progress of the project. Plus, they will submit the first draft of your design between 24 to 48 hours.
3: Review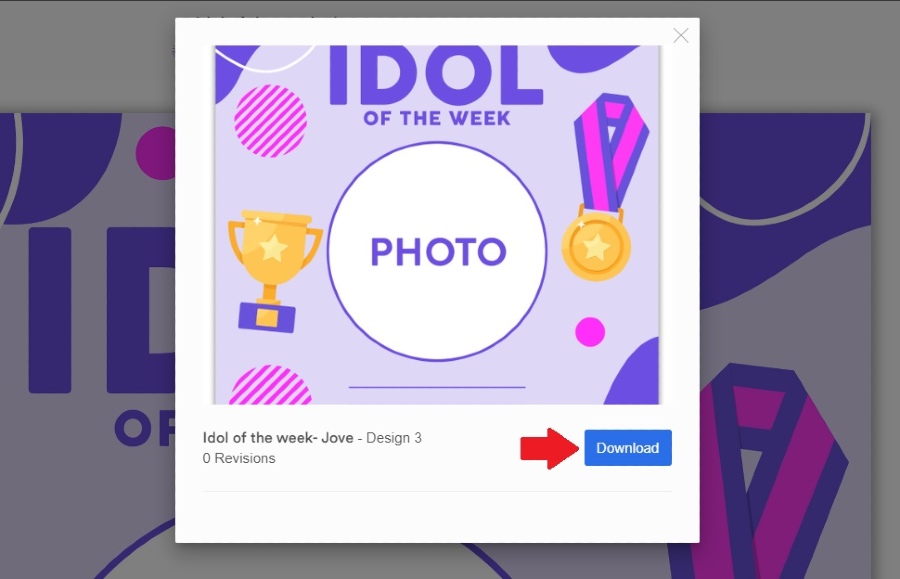 Once you receive the first draft, you could review it.
On any Penji plan, you get unlimited revisions. Not all graphic design services offer this. With Penji, revisions won't cost a thing.
From here, you could message your designer how they can improve the design. But it's best to use the revision feature. This allows you to leave notes on the design. This way, the designer knows a particular part of the design that needs improvement.
Most revisions are done within 24 hours.
4: Download
If you're happy with the design, you could immediately download it. No fuss.
Click on "View Design" and then click the Download button. You'll receive all of the deliverables in one .zip file, and that's it! It's all yours! Plus, you have full ownership of all the files.

Conclusion
We all have brands that we pick among others with our eyes closed. Those brands we associate and have a strong connection with. If you look closely, you'll see how those brands managed to align their brand identity with your identity. Your brand should do the same.

Branding is what differentiates successful companies from the others. Creating and establishing a brand identity makes your brand relatable and engaging to your audience. Emotional bonds and strong relationships are what drives customers to come back time after time.

In branding, knowing what your brand stands for is not enough. You need to communicate it the right way with your audiences. That starts with creating your brand assets.

Keep in mind that people won't remember your logo or colors from the first time. Branding is a long-term process that requires constant reminders and most importantly, consistency.
By using Penji, you no longer have to hire graphic designers or receive mediocre designs. Get all of your branding assets from Penji to maximize your plan. Whether you're launching the business or rebranding, Penji will be with you every step of the way.
Subscribe to the Team plan and get access to all design types. You won't just need branding assets. You might need a website design and custom illustrations. For only $479/mo, you can request for those and more. That's a bargain you won't see anywhere else. No need to pay an extra $499 to get illustrations. Get started on the Team plan, free for 15 days!