Wanna hire an artist, but you don't know where to look or who to trust? The online landscape for graphic designers and illustrators is chaotic. There's amateur artists posing as seasoned veterans, artists who overcharge, and others who miss deadlines. While there's plenty of creative and competent professionals, businesses often get burned a few times in the process of finding them. If you're wondering how to hire an artist who gets your brand (and doesn't waste your money), this blog is a great place to start.
Penji's Marketplace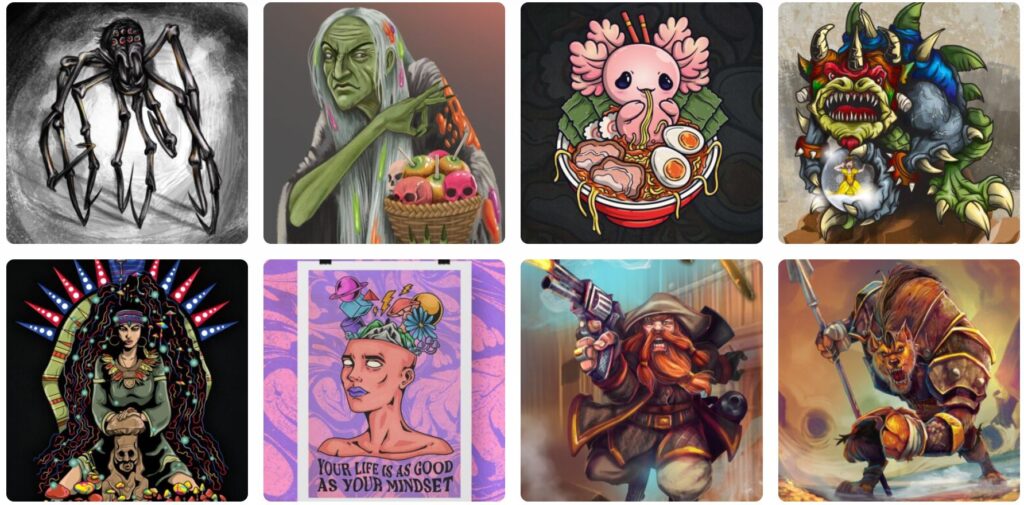 Looking to get stunning illustrations like these? Look no further than Penji's graphic design marketplace. Simply choose a designer, submit your custom design request, and get a draft back in as little as 24 hours. We only accept the top 2% of designers and artists who apply so our customers are guaranteed professional and timely deliverables.
In the marketplace, you can get:
logo designs
custom illustrations
landing pages
packaging design
flyers
social media graphics
t-shirt designs
and more
Browse the marketplace today, get a design draft tomorrow. It's that simple.
How to Hire an Artist for Logo Design & Custom Graphics
Digital artists are individuals who use tech as a medium for their artwork. Contrary to traditional techniques, digital art is made using computer software to create illustrations, 3D animation, custom logos, and more. Think of digital artists as your go-to professionals for all creative assets used on the internet. Nowadays, you can hire a digital artist in a few clicks through:
freelance marketplaces

unlimited design services

job boards
social media platforms
So without further ado, here are some other reputable places to hire an artist for illustration projects.
Let's start with a well-known online platform to hire freelancers. We can say that Upwork is one of the top resources for talented professionals worldwide. Without a doubt, it can give you access to millions of freelancers.
Meanwhile, Upwork also offers services from agencies aside from freelancers. If you need to hire a digital artist, you can post a job or directly hire your preferred freelancer.
Type: Freelance Marketplace
Price Range: $5 to $300 per hour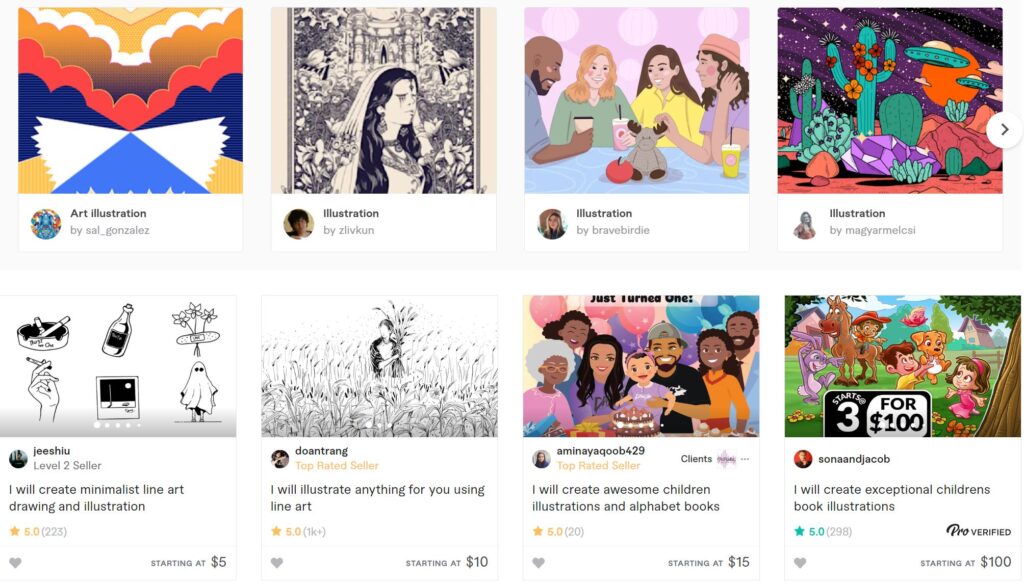 Fiverr has a unique system where "sellers" post services called gigs. From funny birthday cards to social media templates, you can find anything possible on the platform. Unlike other online marketplaces, you don't have to post a job.
However, it could take a while before you can find the specific gig you're searching for. The best strategy is to message a digital artist whose style you like the most and ask if they can do your design requirement. Also, it's possible to filter through your search result by clicking the toggle button for the following:
Pro Services
Subscription Services
Online Sellers
Type: Freelance Marketplace
Price Range: $5 to $100
Behance is a design network where artists showcase their work. The platform acts like a social media page that also functions as a portfolio for the artists. You can always explore the site and discover designs. It's a great approach, although time-consuming, to explore and reach out to the digital artist with the style you prefer.
Besides offering digital artists a platform to showcase their work, the site allows businesses to post jobs. So, if you want to hire a digital artist, whether it's part-time, full time or freelance type, you can head over to Behance.
Type: Job Platform, Social Network Platform
Price Range: $100 to $5,000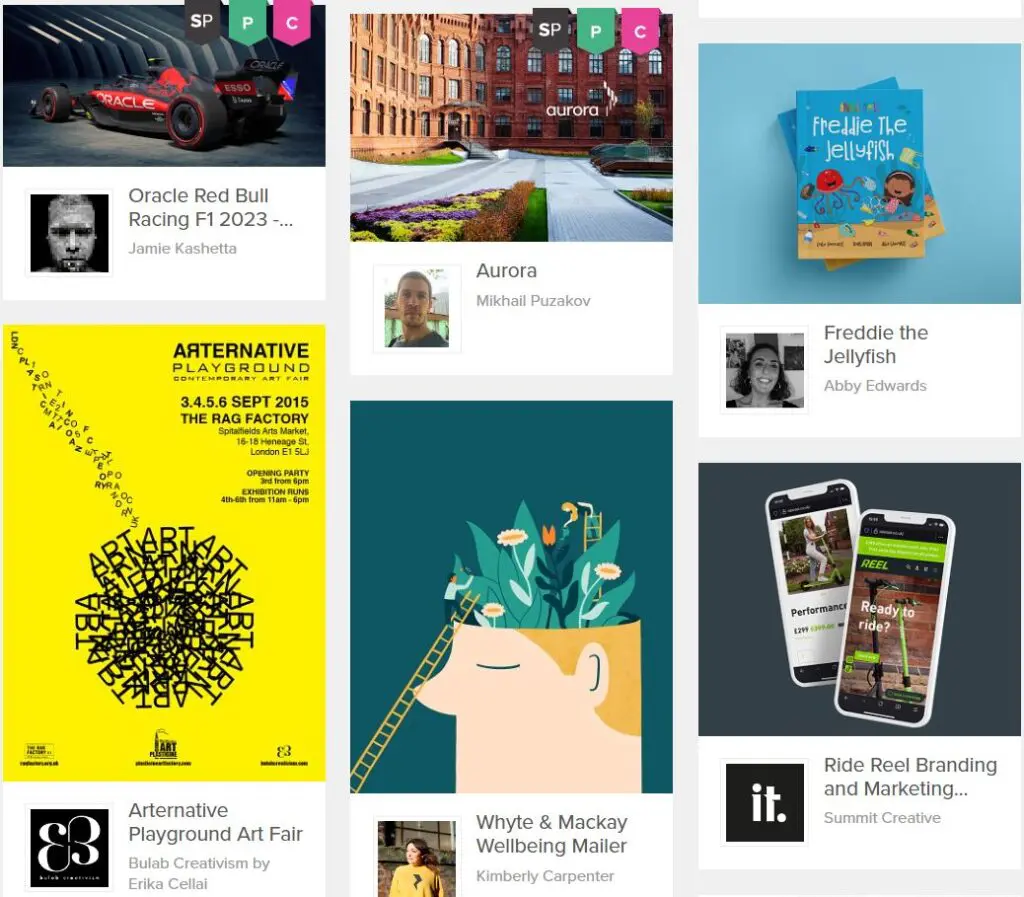 Creativepool serves as a social platform for the creative community. It has a network collection of creatives such as:
Brands
Creative Professional
Design services
Art Buyer
Creative industry leaders
You can navigate the platform and post jobs to fulfill your design requirement. Using Creativepool, you can search for creative individuals, teams, or a company by country, state, or city. Aside from recruiting and hiring, Creativepool also has an inspiration search bar to help with projects. Plus, the platform does annual awards that recognize the best designers in particular fields.
Type: Job Platform
Price: Varies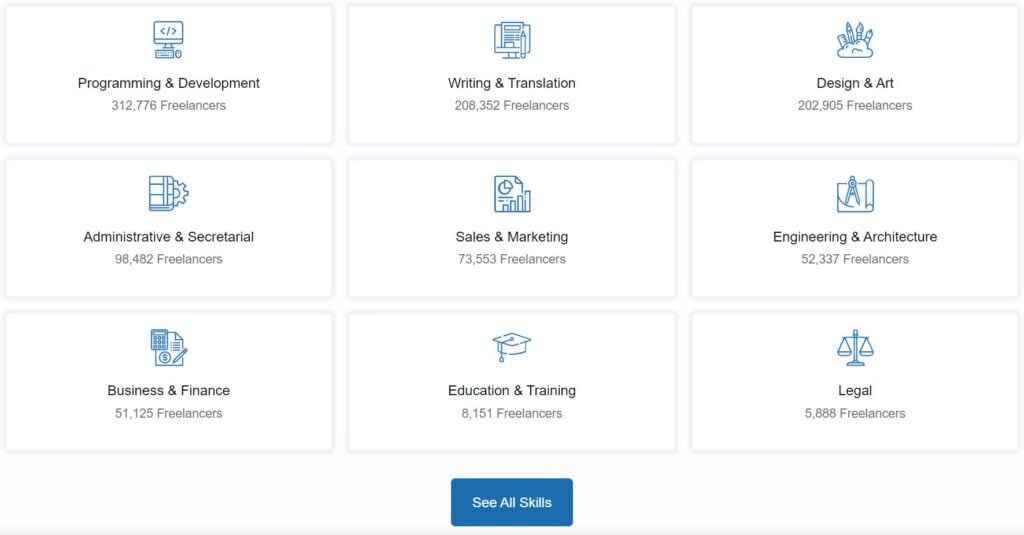 Guru is an online marketplace that features freelance digital artists for hire. In their design and art category, you have more than 100,000 creatives to choose from. It's a flexible and cost-effective platform for all your digital art needs with at least a 99% customer satisfaction rate. Like other websites in this article, you can either search for a particular freelancer or post a job.
Type: Freelance Marketplace
Price: $15 to $100 per hour
Aside from being the most extensive network for professionals, LinkedIn also has a service marketplace called LinkedIn ProFinder. It helps you find the best freelancers around your area. Currently, this service is only available within the U.S. and has limited service categories.
However, by utilizing LinkedIn's search button, you can access digital artist professionals you can work with. All you need to do is message them regarding your requirement.
Type: Social Network Platform
Price: $59.99 per month for using LinkedIn ProFinder
Twine is an industry-specific marketplace for design, music, and film. First, you need to post a job on the platform. After posting, Twine will match you to relevant freelancers that fit the criteria. Then, you'll receive pitches from interested freelancers. The filtering process is up to you. From there, you have to assess which designer fits your requirement.
Type: Freelance Marketplace
Price: $150 to $1,000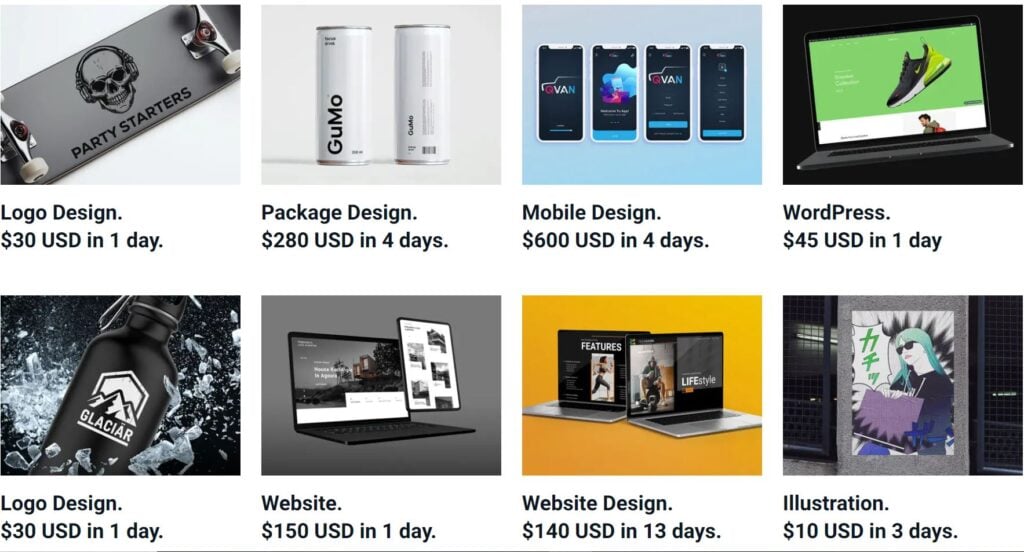 Freelancer is another freelance marketplace to find a digital artist for hire. The hiring process involves job posts and freelancer bids. In Freelancer, almost 80% of job posts receive bid quotations from freelancers within 60 seconds. It also has a time tracker and mobile app available to keep track of your designer.
Like 99designs, you can also hold design contests. You can set a low price of $10 to get 30 designs on the freelance marketplace.
Type: Freelance Marketplace
Price: $100 to $5,000
You can outsource talented digital artists from the Philippines. It's a simple and user-friendly platform where you can post jobs for digital artists. You have to take note that posting on this platform costs $69. It's a freelance marketplace where you can hire a freelancer, part-timer, or full-time digital artist.
Type: Freelance Marketplace
Price: $69 per month to use the platform, can register for free but with limited features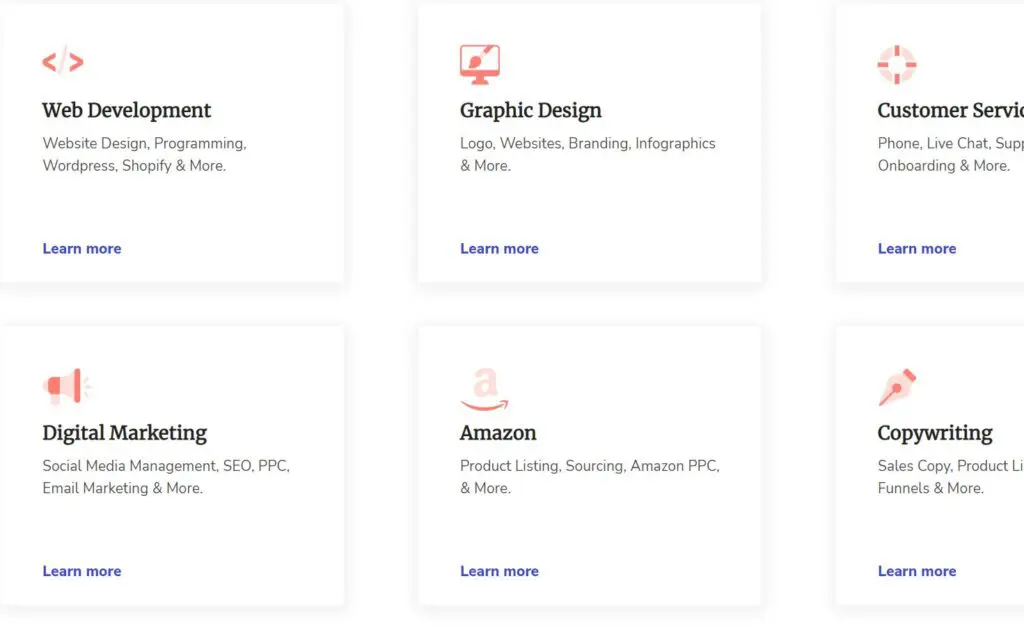 FreeUp pairs clients with qualified freelancer candidates based on the design requirement provided. After filling out the job description, the platform will assess and match you with a designer within 24 hours. While TopTal offers the top 3% of freelancers, FreeUp is the go-to place to hire professionals in the 1%.
Type: Freelance Marketplace
Price: $5 to $80+
FlexJobs is an online job platform for remote jobs. Overall, the website has a simple and user-friendly interface. If you're looking to hire a freelancer, part-timer, or full-time digital artist, you can post your requirements here.
Type: Job Platform
Price: $399 per month to $2,999 per year
Hire a digital artist with Penji
Penji is an unlimited graphic design service that offers a flat monthly rate. It's the perfect and most convenient go-to service to hire a digital artist. Moreover, it's ideal for projects with a high volume of digital art requirements. The best part? You get to enjoy UNLIMITED revisions and design projects.
Unlike other websites, Penji does not require additional costs for revisions, so you don't have to worry about your bill rising. With Penji, you can enjoy:
Unlimited design projects
Unlimited revisions
Fast 24-48 hours turnaround
Vetted professional designers
100% file ownership
High-quality digital art
A dedicated human support.
Type: Design Service
Price: $399 to $999
Type: Job Platform
Price: $149 to $199 per month