In this day and age of technology, you'd think that posters are a thing of the past. Studies done by the Health Information and Libraries Journal disproves this and confirms that posters are effective in promoting knowledge transfer. This is why you shouldn't miss out on this opportunity to advertise your restaurant business as they can help increase your visibility, recognition, and send out an efficient call to action.
However, creating posters isn't as easy as it seems. In reality, if you want your poster to stand out, you need to work with a professional graphic design team such as Penji. Now, we are not your ordinary team. Our process is tailored-fit to make your lives easier without breaking your bank accounts.
Here are the elements that you need to include when creating the best food poster design for your restaurant:

1. Use Color
Whatever the theme for your restaurant is, color is very effective in conveying your message to your target market. You can be elegant, groovy, bold, or romantic. Colors can elicit a mood, attract attention, and generate emotions.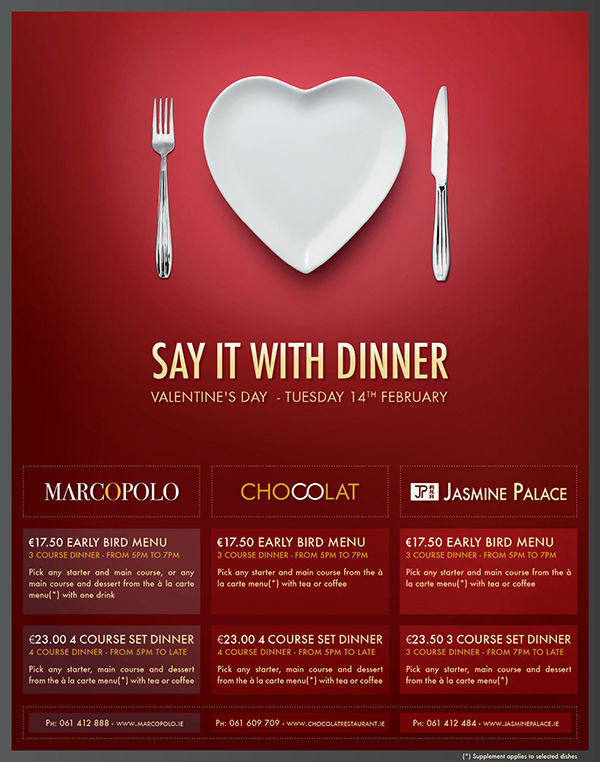 It's also crucial to know that certain hues stimulate appetite. Take note of the following colors:
Yellow. This sunshine hue elicits cheer and most people are likely to have a good appetite when they're happy.
Green. The color of fresh salads, this hue reflects a feeling of being healthy.
Orange. The color of carrots, butternut squash, and citrus fruits, this hue stirs up the sensation of hunger.
Red. This fiery color pumps up the blood and makes the sensation of hunger more prevalent.
This poster for Jasmine Place, Marco Polo, and Chocolat by Loïc Seigland best illustrates this. Colors can spark interest but can also induce negativity so it's important to know how to use them wisely. Red can bring messages of love but it can also mean bloodshed, this is the reason colors are powerful and adding them to your poster-making requires careful planning.
You may also like: Food Ad Designs That Will Make You Hungry For More
2. Play with Fonts
Clean and simple fonts are the best but don't be forced to live by that rule. Experiment with typography and find ones that would suit your needs and give out your information in the best possible way. As with the use of color, you can be as bold as you like or as classy as you want with the use of the right typography.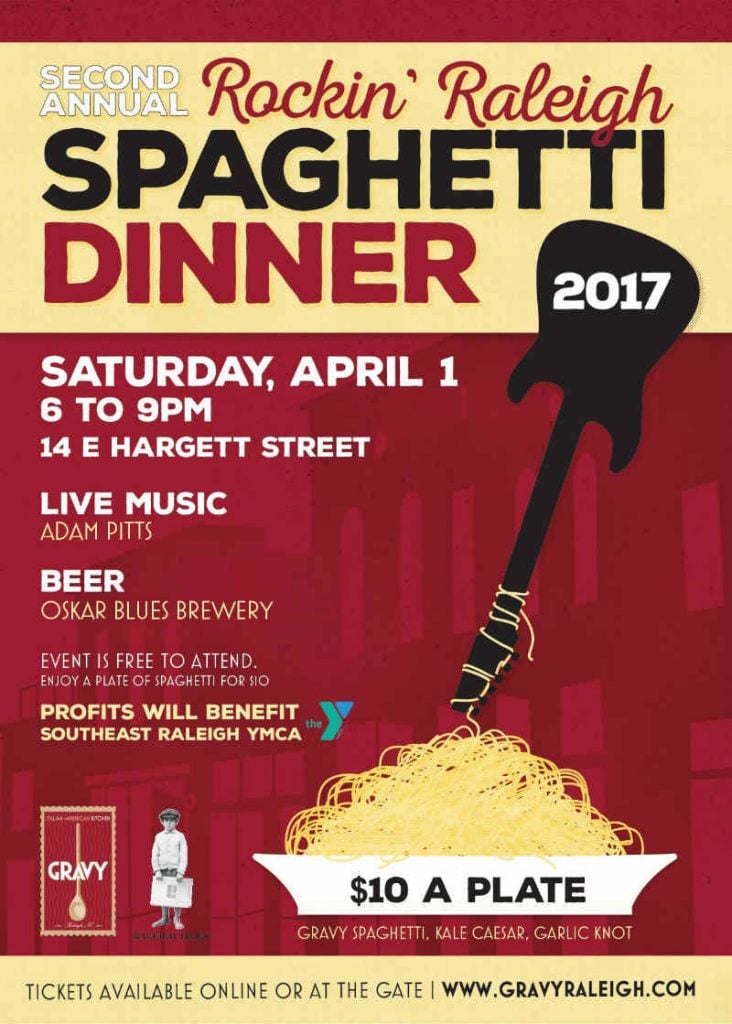 You can use several fonts in one poster and create a bigger impact than using just one. Serifs can project elegance while italics can convey speed and urgency. The key here is not to overdo it as shown in this poster from Gravy.

3. Information is the Key
Some restaurant owners may think that putting all the information on their posters is a must. Cramming text in your posters can actually cause people to get bored and prevent them to read further. Try to summarize the details and be as clear and concise as you can to avoid confusing your readers.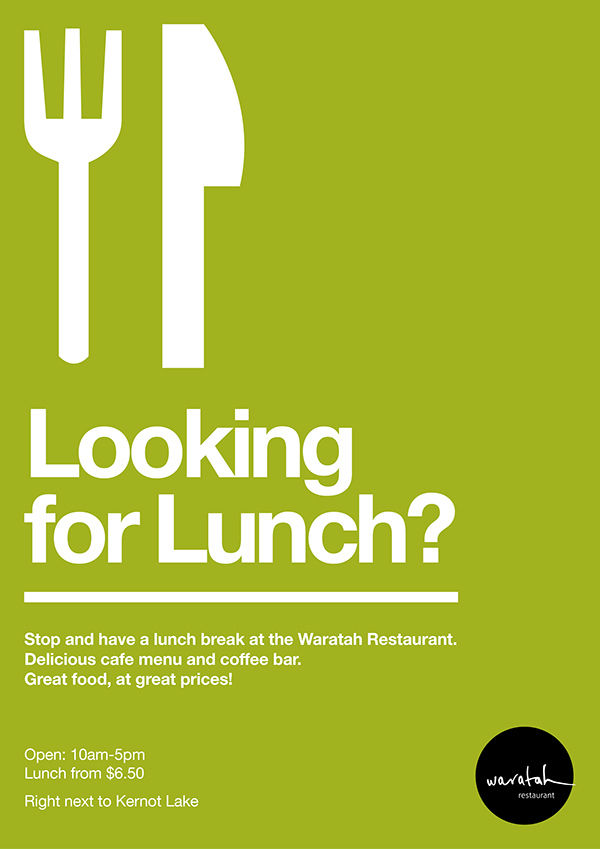 Create headlines that are sure to attract attention without overwhelming your readers. Always keep the poster's objective in mind so you'll know which information to add and which to exclude. Highlight what needs to be focused on such as contact details or locations and keep the others in the minimum. A good example of this is Waratah Restaurant's poster made by Ryan Thomas.
A non-professional graphic designer might not be aware of how to balance design elements in your food poster. This is why we urge you to hire the services of trusted and credible graphic designers. The Penji team carefully selects our pool of talents and we can assure you of a well-thought-out design. Customers will surely start to pour in, and of course, that's good for the business.
You may also like: Food Poster Design Ideas that Make Ads a Piece of Cake
4. Use Clear Photography
The most effective come-ons you can use for your restaurant's poster are pictures of your food. Use professional quality photography that best illustrates your offerings. Create food porn that would make viewers come to your restaurant doors as soon as they take a peak of your posters like this one released by KFC.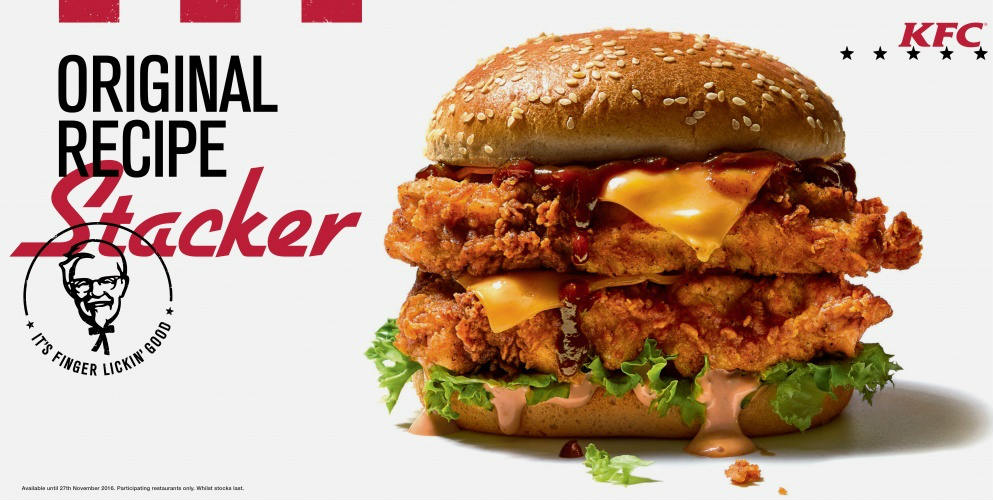 Vivid imagery has played an essential role in advertising and using it in your posters can connect you with your audience and elicit that much-needed attention. Clear and crisp images of your food can impact your business by making people imagining themselves enjoying your entrees. They are effective in immersing the viewers enough to prompt them into trying out your restaurant.
But let's face it – the juiciest cheeseburger slathered in a delicious sauce may not always look stunning in a photo. To boost the look of food in pictures, did you know that some food photographers do secret tricks? Here are a few examples:
Colored mashed potato is usually used to stand in for ice cream. This allows the product to look great below warm studio lights without melting.
Shaving cream is used instead of whipped cream for pies or desserts. Shaving cream creates a more consistent fluff and it doesn't lose its shape easily.
Motor oil and shoe polish are used to give meat and poultry that shiny and perfectly-roasted look.
You may also like: Tasty Food Packaging Design Examples That Will Make You Lick the Screen
5. Add Creative Illustrations and Graphics
In some cases such as when you're promoting an event, a photograph may not be the most appropriate choice for a poster. This is when the use of illustrations and graphics can help you get your message across. Better yet, a mixture of these can work quite well as long as they are properly executed.
Illustrations can inform, persuade, and even influence your audience in ways that photographs may not be able to. Not everyone is created with the ability to draw or make graphic designs that can grab people's interest, in this situation, getting the assistance of graphic design professionals is crucial.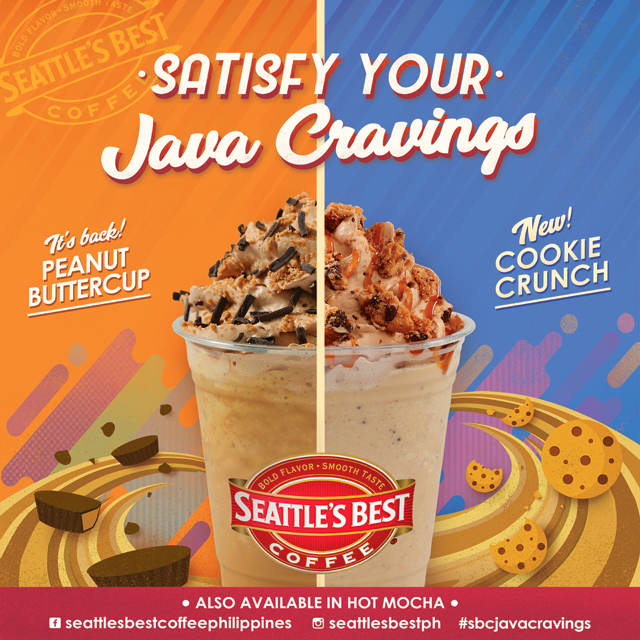 A good example is this poster from Seattle's Best which has enticing photographs mixed with great graphics using colors and fonts that are eye-catching and evoke fun and playfulness.
You may also like: What To Include In An Effective Food Industry Marketing Strategy
6. Create Offers and Discounts
Creating promos such as offers and discounts is a sure-fire way to get people's attention. Who doesn't love the occasional freebie? To get the most out of your offers, you must know your exact target market. For example, if your restaurant is near a corporate office, you can offer discounts on lunch hours.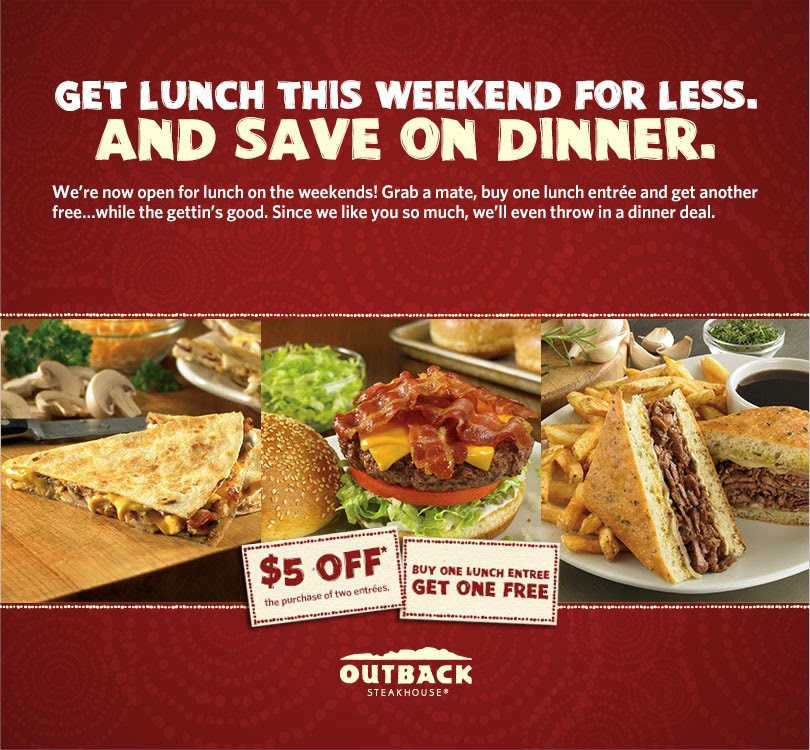 Outback Steakhouse offered discounts on their posters to announce that they're now open for lunch. The poster used clear imagery while using very minimal text and still did a great job of communicating their message.

7. Include a Call-to-Action
The purpose of having a poster is for people to take action once they see what you have to offer. Motivate your viewers to go try your new appetizer or get your buy-one-entrée-get-a-free-drink promo. Or you can show them how easy it is to reserve a table, whatever tactic you use, always give them a reason to visit your restaurant.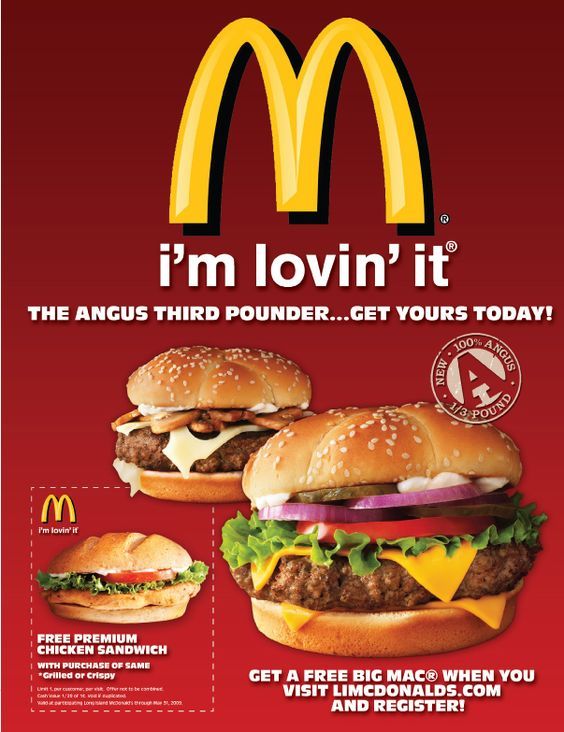 McDonald's does it best when it comes to calling people to take action with this poster from their 2014 campaign. Not only does it show their burgers, but it also offers freebies when you register at their website.
Final Thoughts
Posters are very effective in informing people of what you have to offer. Their use is still essential in every business owners' marketing strategy, more so for restaurant owners who target customers in their local areas. There are no hard rules in creating posters, but once you know what you need, you can now push the limits in marketing your restaurant business.
Not sure what a good food poster looks like? Check out some of the food business-related designs we've done for our past clients: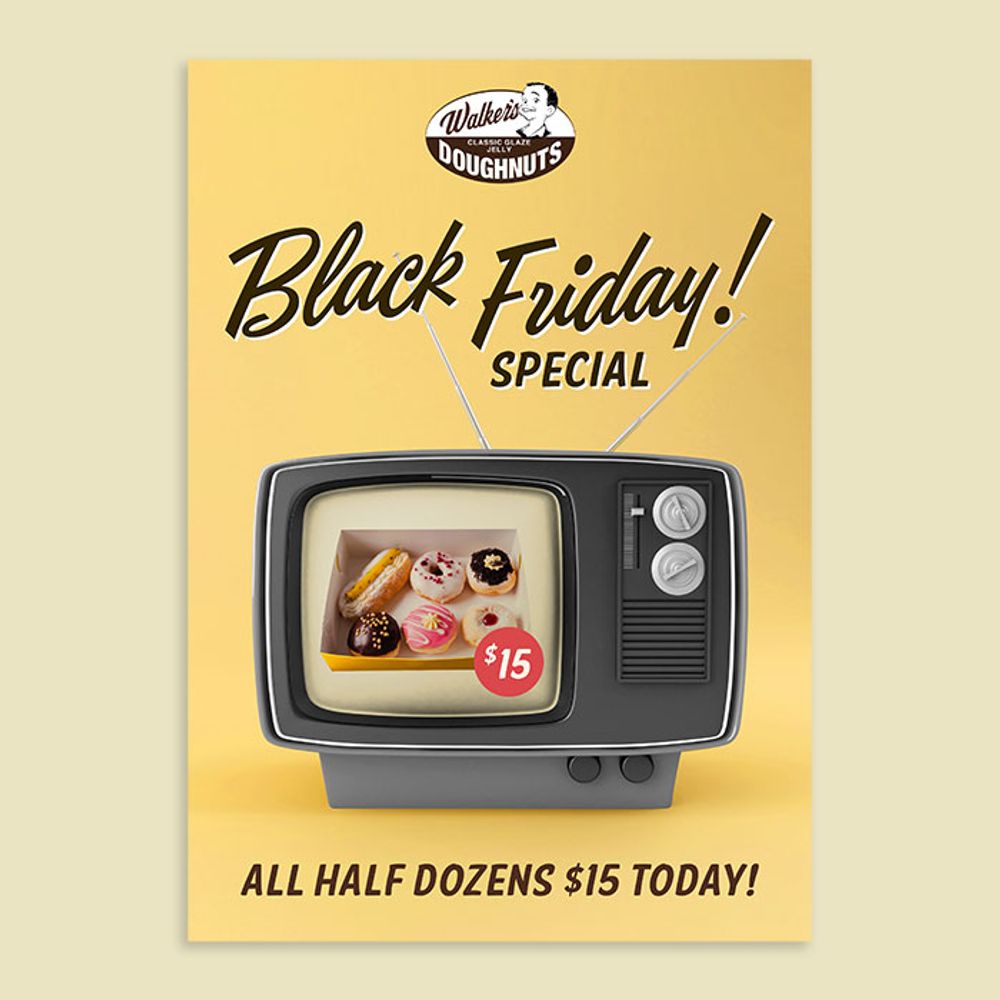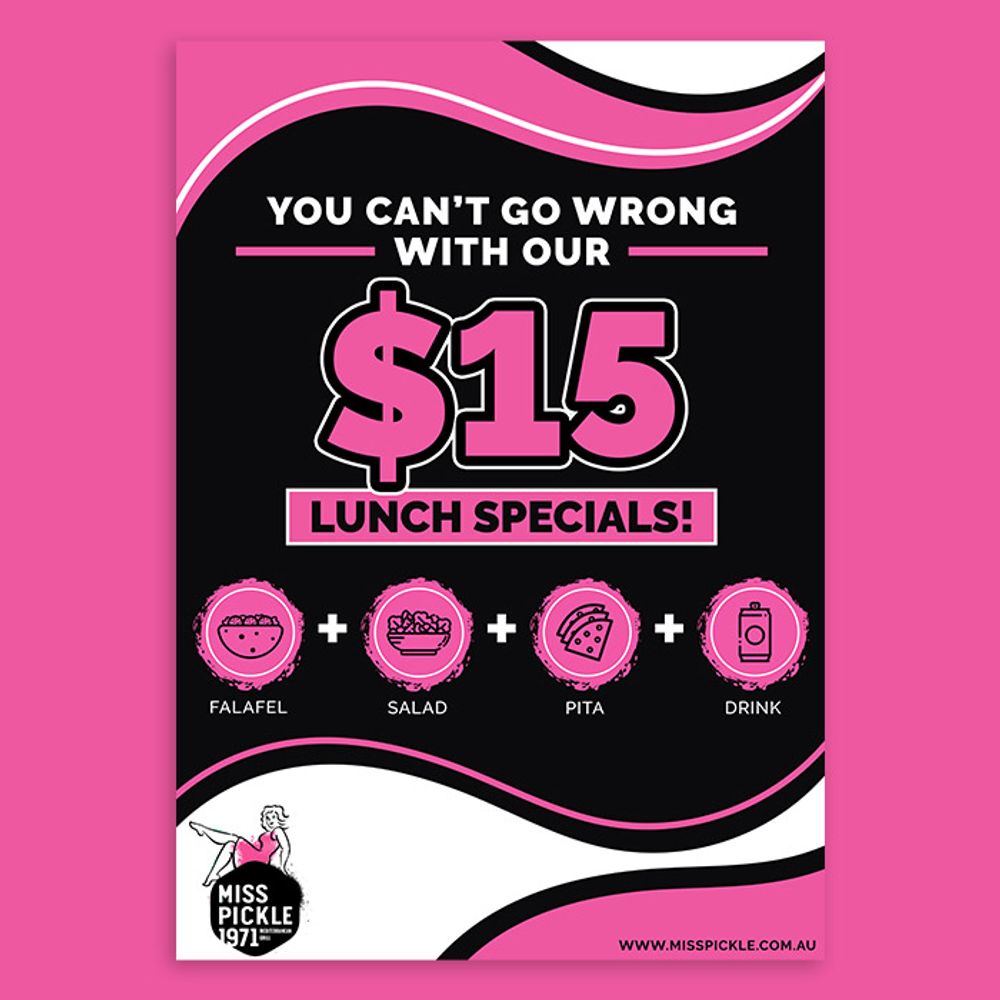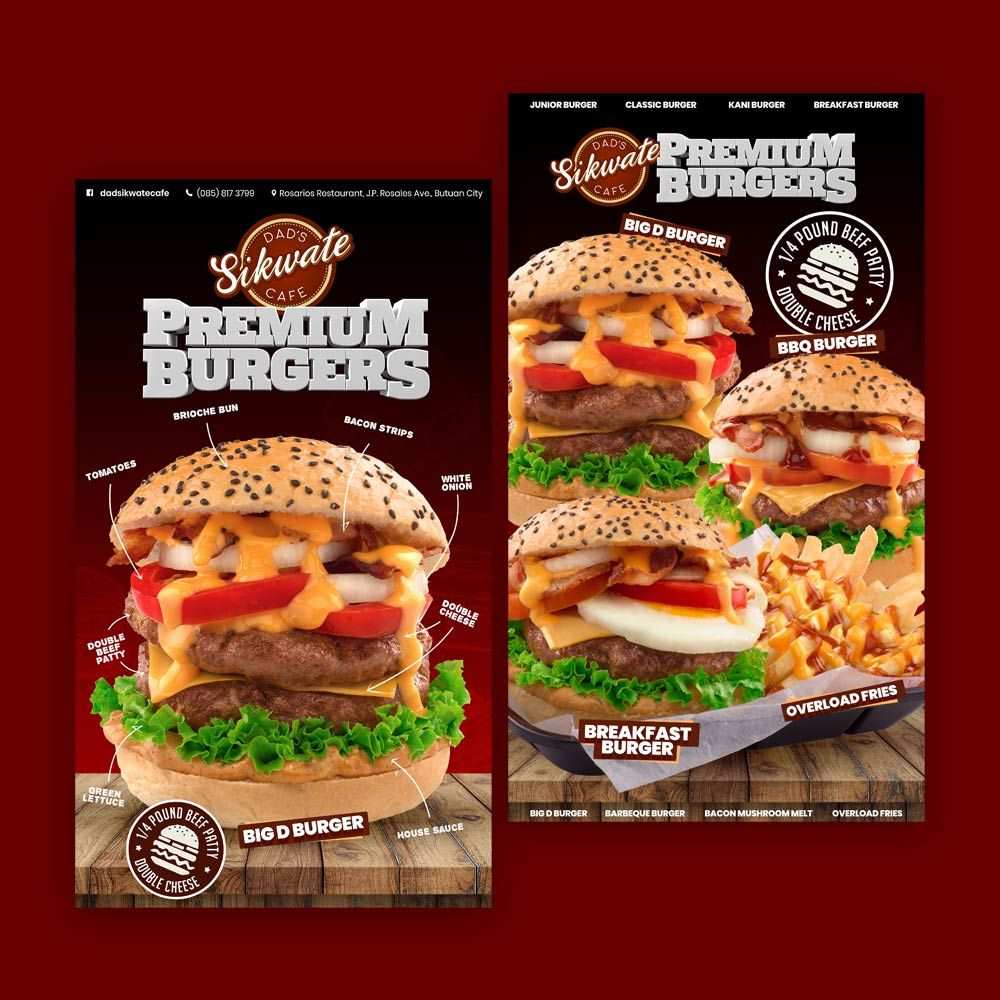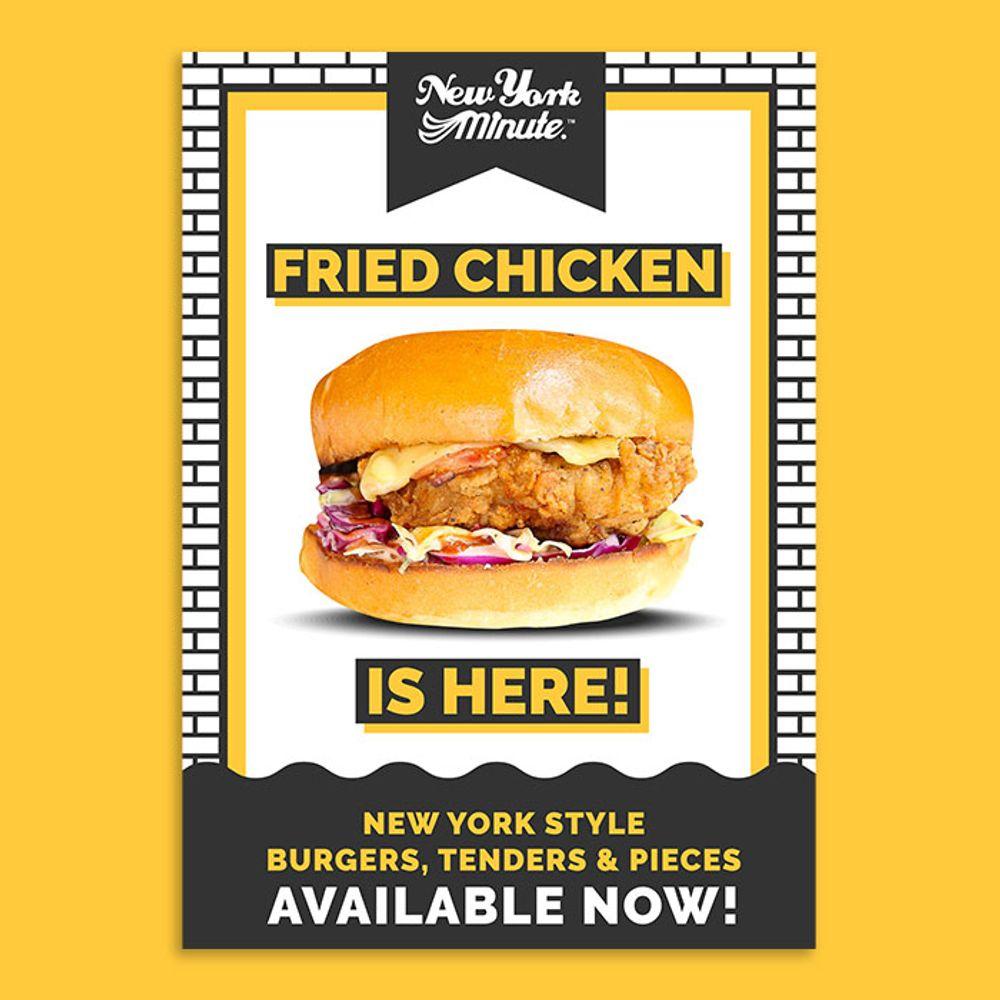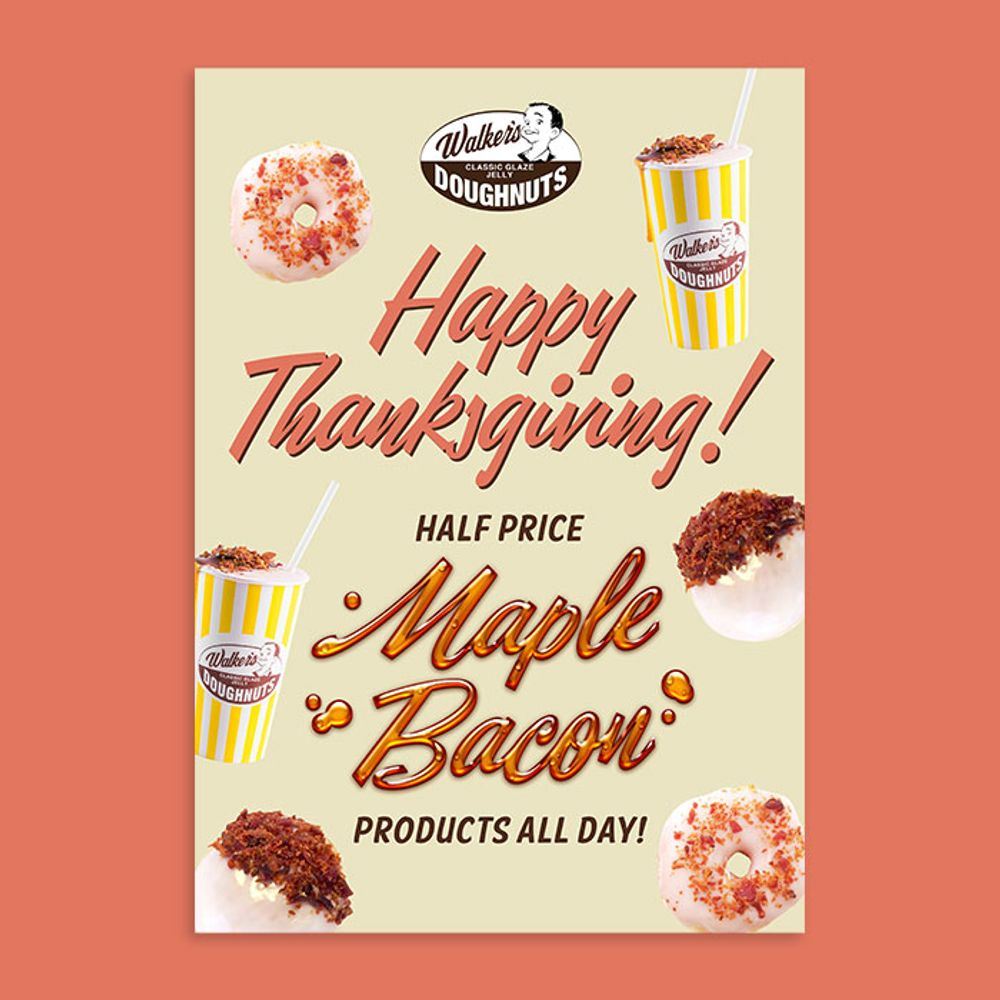 Save a lot of time and effort by outsourcing your design needs to Penji. Our designers know how to effectively make use of all the techniques mentioned above to encourage customers to buy your food. Using an unlimited graphic design service for your food poster ensures that your marketing keeps up with all the promotions and changing menus you offer.
Sign up today and use the promo code FOODPOSTER for 25% off your first month.