GetResponse finds that emails with graphics have a 1.12% clickthrough rate than emails without them. That said, adding visuals to your emails is non-negotiable. And if you want to experiment with visuals, know which email graphics to add to elevate your email design. Plus, check out some examples of emails with engaging graphics.
Graphics to Add to Your Email
1. Branding Assets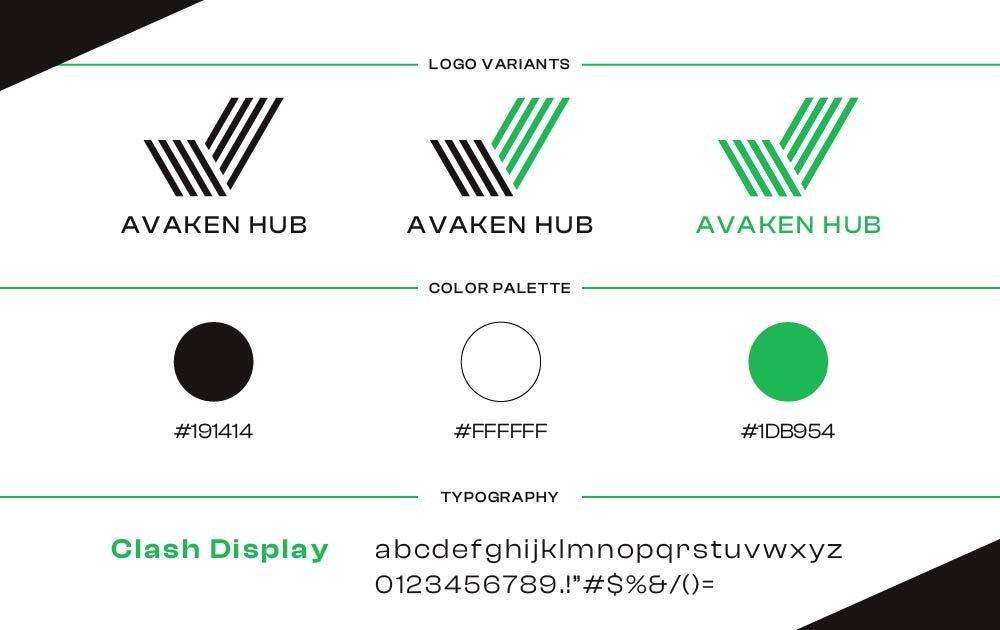 A must-have in email design is branding assets. After all, you're doing email marketing, and like other marketing strategies, your brand should take center stage. To do that, you need to add the following to your emails:
Logo
Colors
Typography
Icons
Photos
Illustrations
Not to mention, you want to ensure brand consistency since you're trying to reach different audiences on various platforms. Your email design is no exception. And if your email design has similar branding assets to your website, social media, and other platforms, you can give users a seamless experience.
2. Photos
Images, whether stock images or branded ones, are one of the most common email graphics businesses use. For this one, you should consider investing in a pro photographer to produce high-quality images for your brand. However, if you don't have the budget for professional photography just yet, stock images are a great alternative.
However, high-quality photos are ideal for eCommerce businesses. This can entice subscribers to visit your website and learn more about your product.
3. Graphic Design Assets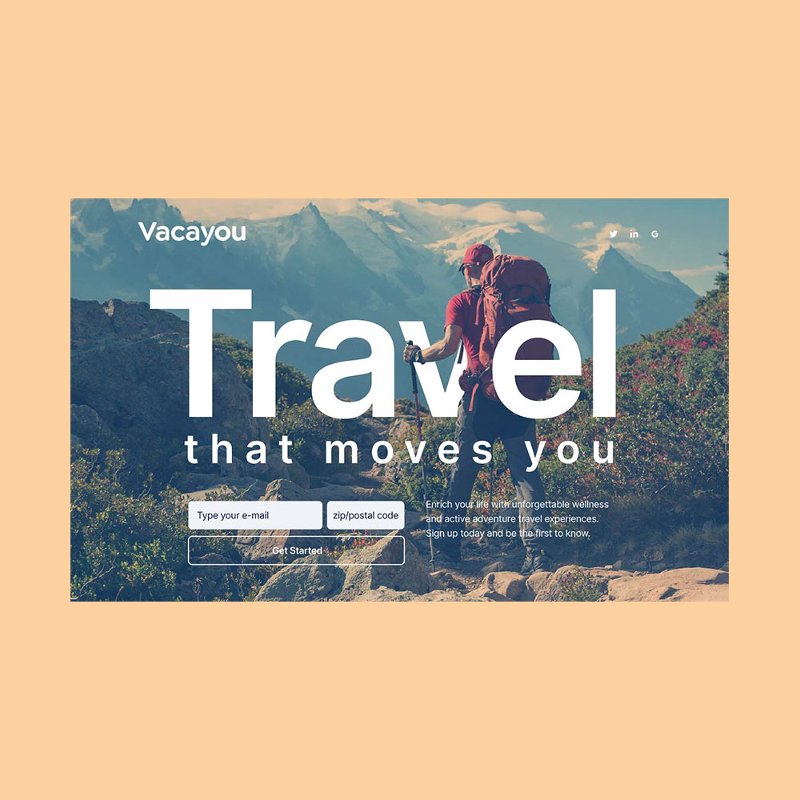 Give your images or photos an upgrade by editing and adding other graphic elements to them. You can do these by using filters and adding typographical elements or icons. You can reuse these assets on your website or email for campaigns. Or, you can edit various pictures and use a common motif or theme to keep it consistent.
4. Illustrations
Your website and social media pages aren't the only graphics you can add illustrations to. Emails are another platform to show off your creativity with illustrations. Plus, by using illustrations, you can stand out from the crowd, and your company will be easily recognized.
Although illustrations are popular email graphics, one way to take it up a notch is by adding 3D illustrations to your email designs instead. It's a more compelling visual to engage your subscribers and entice them to visit your website.
5. Motion Graphics
The last graphic to add to your emails is motion graphics. GIFs and animations are the two best examples of these graphics. Most email design editors allow you to embed GIFs or animations onto the email with their drag-and-drop feature.
With GIFs, you can use meme GIFs you can search for online. Alternatively, you can use a GIF maker to animate different pictures into a moving image. Meanwhile, with animations, you might require the help of an animation designer.
You can view motion graphics created by Penji designers here!
Examples of Email Designs
1. Apple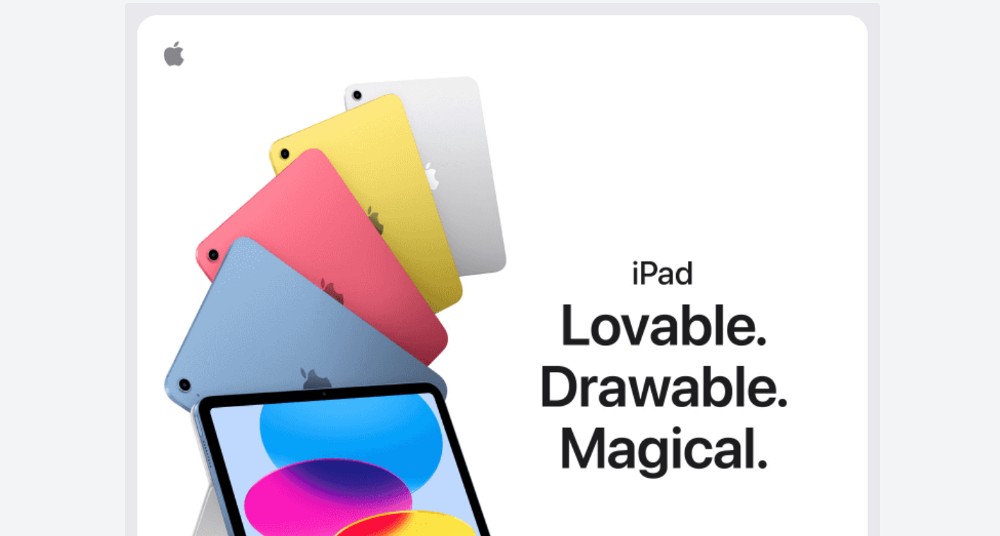 One excellent example of branding in email design is Apple. You can count on the company regarding branding consistency across all platforms, from websites to emails.
You can see the logo on the upper left portion of the email. But it's not their logo that gives this the Apple vibe. They use their custom typography on the email design. Plus, they added icons that you'll see on their website too.
2. On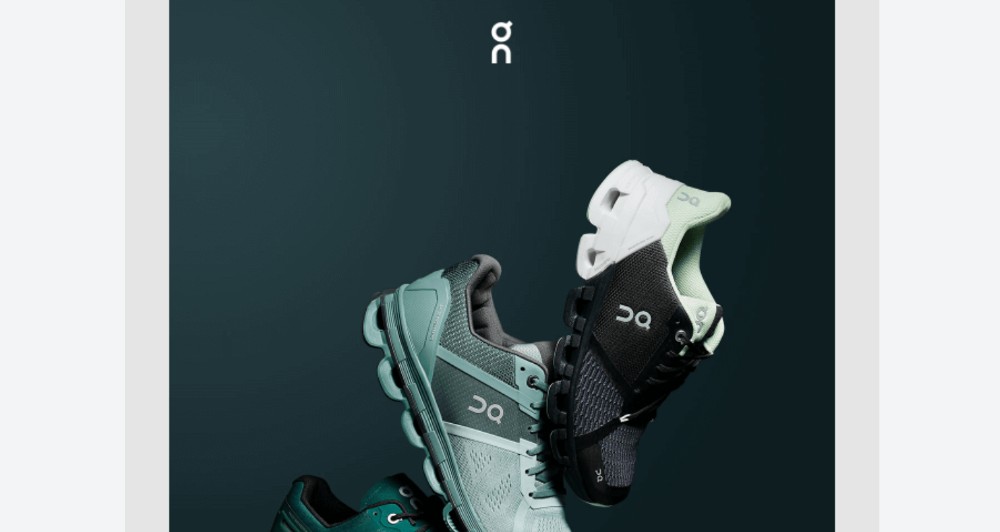 If you want to post photos of your products only, take a look at this example from On. Ecommerce businesses can experience challenges when designing emails. For one, you want to present your best product on the header. Plus, you want to promote other products in the rest of the email.
Like On, make sure you post a high-quality image on the header. In their case, they used three photos. And it appears as a progression before the runner starts the race. Plus, if you scroll down the email, they also feature other products. You don't want to overwhelm the subscribers by putting too many images in one email. Instead, you can feature relevant pieces or products.
3. Winc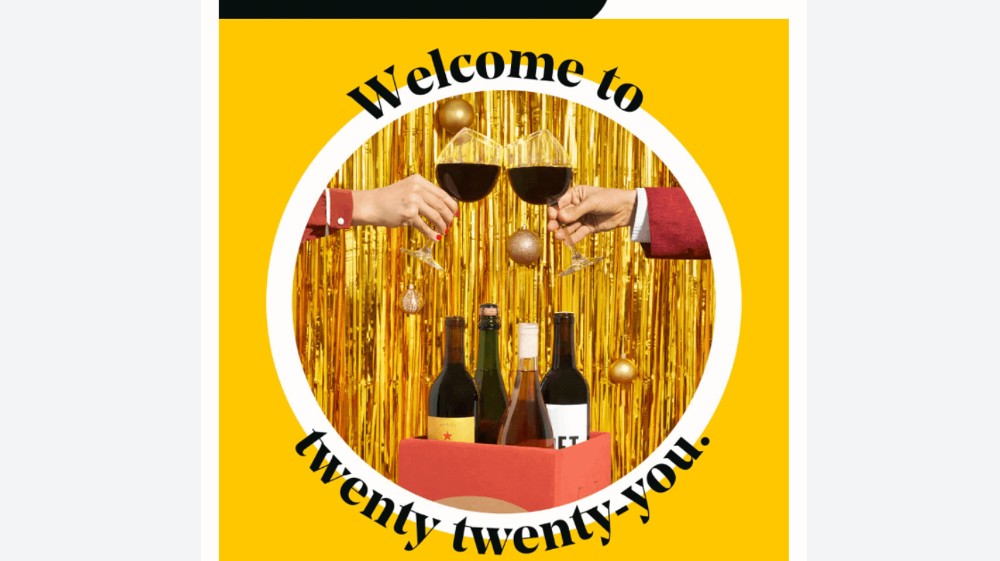 We are familiar with grid-like structures with emails. That's why most email designs contain rigid, square, or rectangular figures. But you can add variety and contrast to your email design using graphic design like this one from Winc. You can edit an image, modify it into a different shape, and make it even more compelling by including enticing typography.
4. Robinhood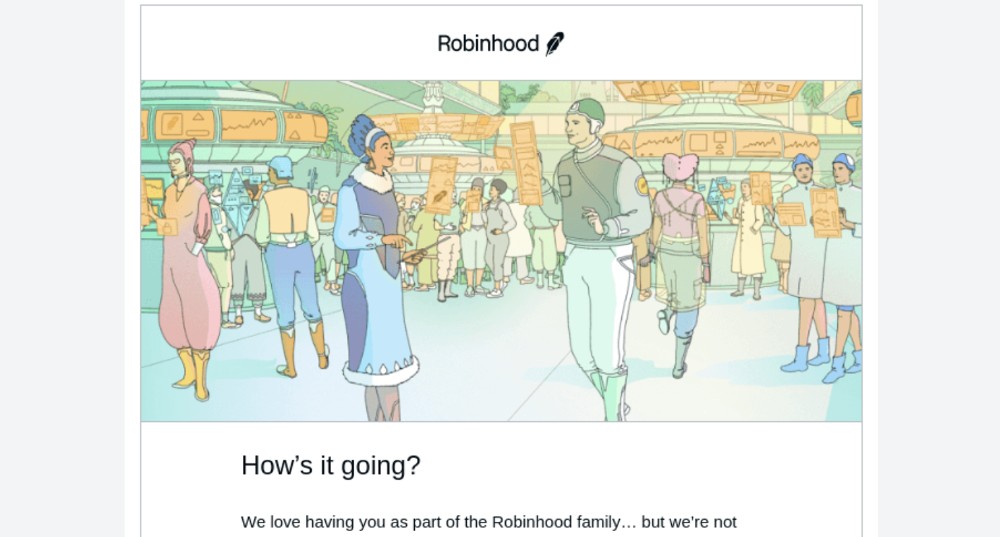 Here's an email design example using illustrations. Robinhood is a known financial services company. You might expect illustrations of graphs, charts, or money. Instead, they added an illustration of people in a futuristic setting.
It's how you can introduce new subscribers to your brand. It suggests that when you are part of their community, expect that you'll be surrounded by like-minded and forward-thinking individuals. And it implies exclusivity, too, since you have joined their group. Plus, you can keep the tone of your overall branding through colors. Green hues are prominent in the illustration, signifying money or investments.
5. Designmodo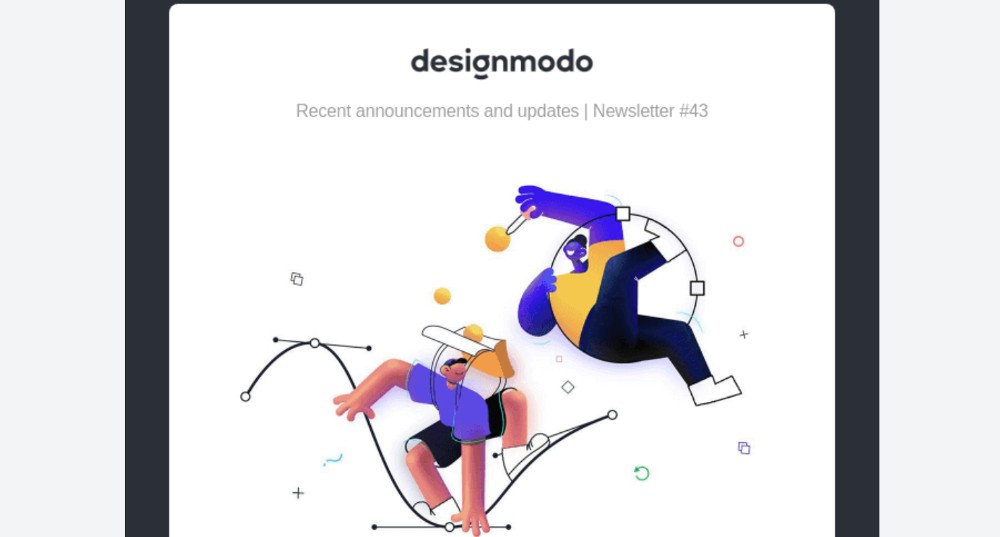 Check out this 3D illustration example from Designmodo. Aside from modernizing or leveling up your email graphics, 3D illustrations can be captivating. As an added bonus, make your 3D illustration "move" like Designmodo's. You can indicate movement with body language, lines, or tilts.
6. A24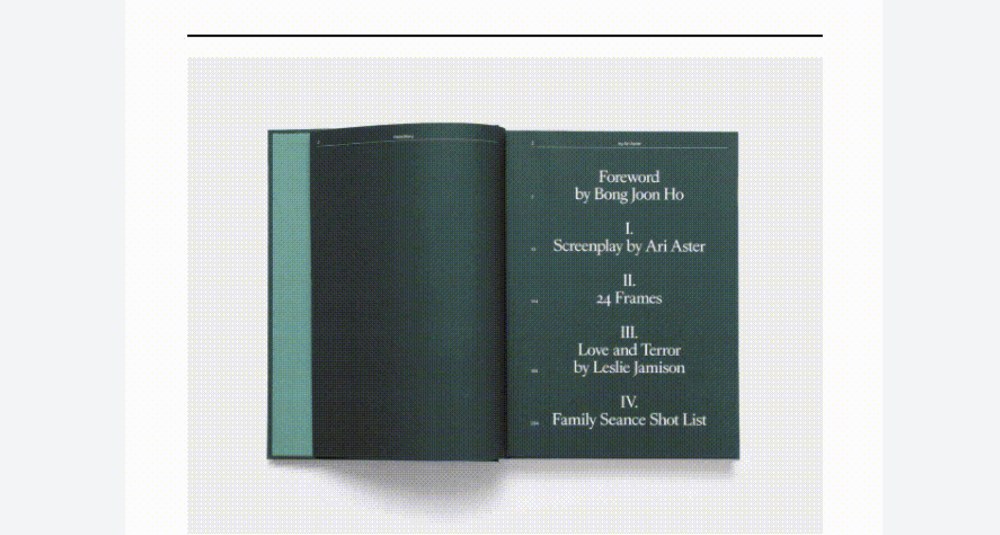 If you want to create an engaging email, GIFs or motion graphics are your best bet. And if you need inspiration, here's an email from A24. Then, once subscribers open their email, they're greeted with a copy and GIF of pages being turned. This is one example of giving subscribers a glimpse of a product you're promoting.
7. Headspace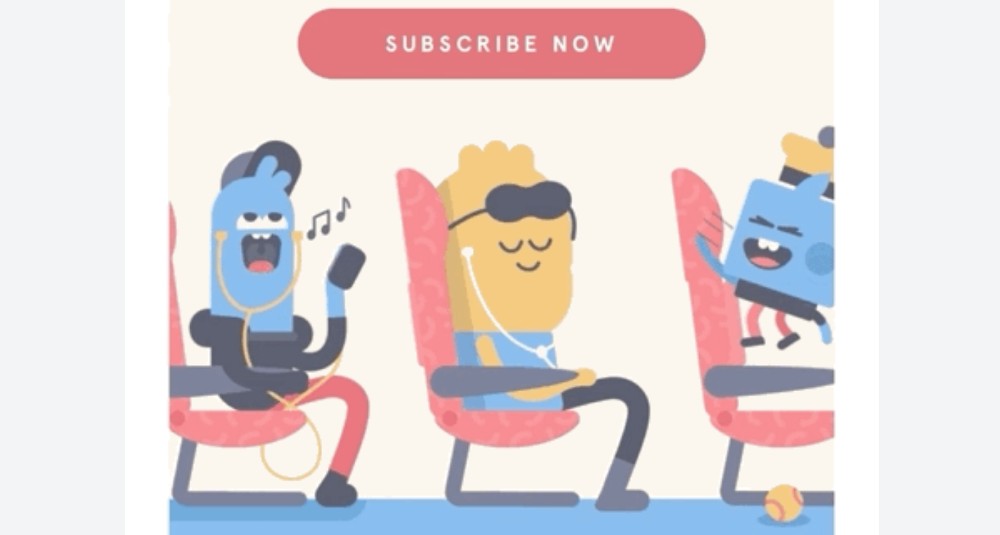 Another way to show your brand's personality is through animation like this one from Headspace. Animation is a great medium to demonstrate how your product or service can work wonders for your users or subscribers. Plus, you can personalize your animation by using custom illustrations to make your brand unique.
How Penji Can Help with Your Email Graphics or Designs
If you need help with email design and want to increase your clickthrough rates, you can partner with a graphic design service like Penji to help you out! Designing an email is a challenge, but with Penji, we will make it a breeze for you. All we need is your design brief, and the designers will get to work on your email design. So, if you want to give Penji a try, subscribe here, or enjoy a 30-day money-back guarantee!