Do you need tailor-made graphics to enhance your blogs, social media posts, and other content? You can opt for subscription-based services rather than hiring a full-time employee. Design Pickle is a great option, but there are plenty of alternatives for unlimited graphic design services. We've rounded up all the big contenders to help you choose the best Design Pickle alternative for your needs.
Try Penji Risk-Free
with a 30-day money back guarantee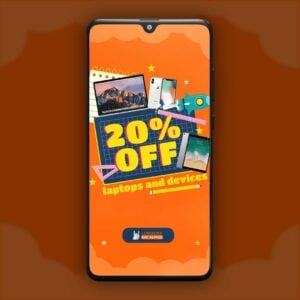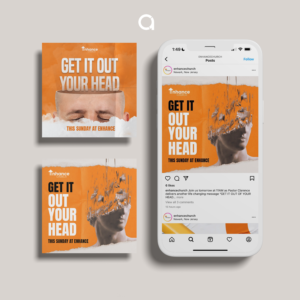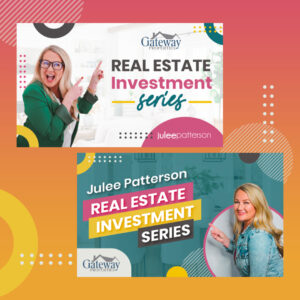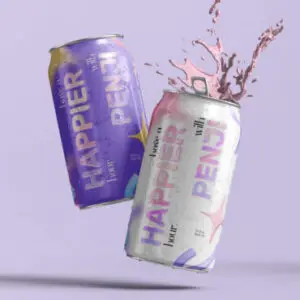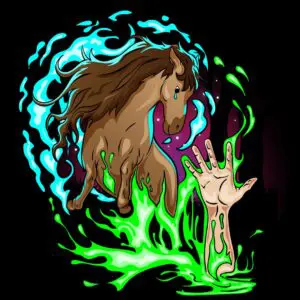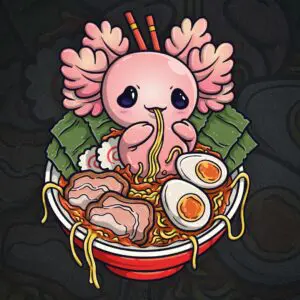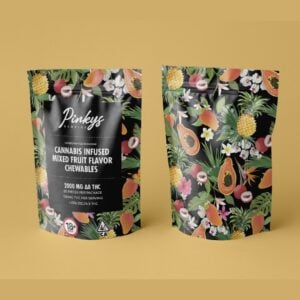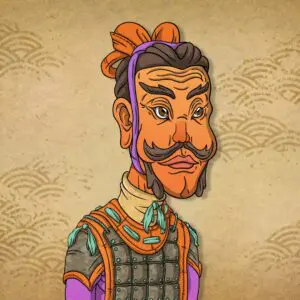 Overview of Design Pickle
Design Pickle was launched in 2015 by Russ Perry that initially focused on providing unlimited graphic design services for a flat monthly fee. Years later, the company grew into a global brand helping small businesses centralize and automate their creative efforts.
Each Design Pickle subscription has a dedicated graphic designer or a design team assigned to work on the user's projects. This ensures consistent quality and a personalized experience as the designer becomes familiar with the user's brand and design preferences.
The average turnaround time for Design Pickle requests is one to two business days.
Design Pickle offers two pricing plans:
Standard Plan for $499/month
Pro Plan for $995/month
However, custom illustrations are not included in any of these plans. You'll have to pay an additional $499/ month to add a dedicated custom illustrator.
1. Flocksy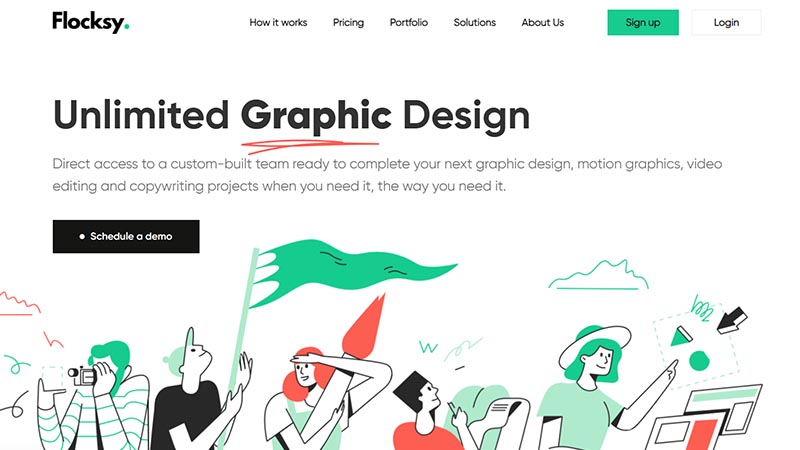 Flocksy is a subscription model that offers unlimited design and marketing projects for businesses. It provides various creative services, including graphic design, web development, copywriting, video editing, and social media management.
Flocksy assigns a dedicated team of professionals to handle each client's projects. This team typically consists of graphic designers, web developers, copywriters, and marketers who work collaboratively to deliver high-quality results. They offer a few unique services compared to other Flocksy alternatives.
Depending on the complexity and scope, most projects are completed within 24 to 48 hours, allowing businesses to receive their deliverables promptly.
Flocksy's services are divided into two tiers:
Team Plan at $495 per month
Access Plan at $995 per month.
Like Design Pickle, Flocksy offers unlimited requests and revisions at a flat monthly fee without binding clients to a contract.
2. Design Shifu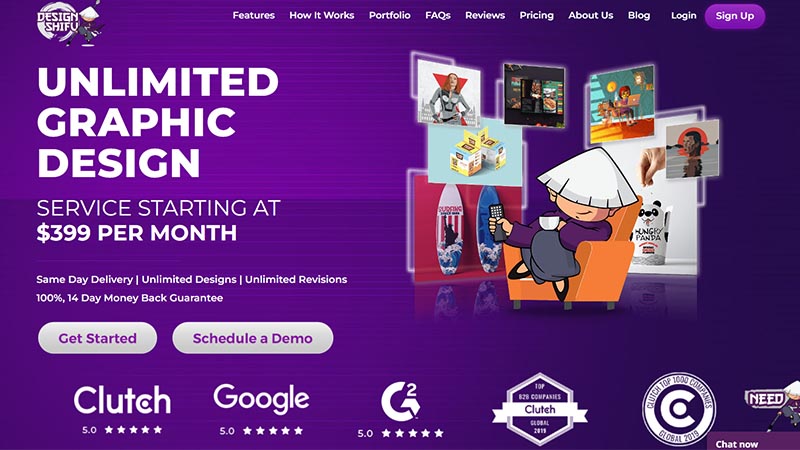 Established in 2018, Design Shifu is a US-based flat-rate graphic design company with a team of experienced in-house designers dedicated to providing consistent quality designs.
Design Shifu is a one-stop website for all your company's daily design needs offering the following services:
Event banners
T-Shirt design
Social Media posts
Web Banners
Blog Images
Book designs
Brochure designs
Logos
You can add multiple design requests (up to 5) at once. The turnaround time is 24 hours. Additionally, Design Shifu's interactive dashboard saves all the requests, conversations, and designs in one place.
3. ManyPixels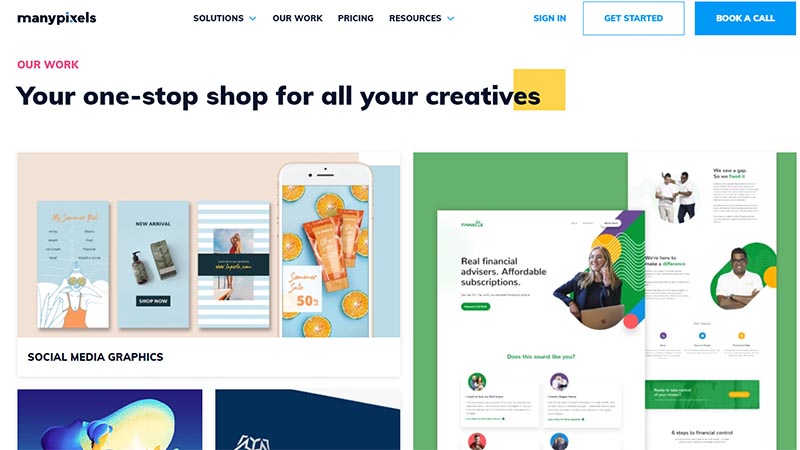 ManyPixels provides a platform that connects users with a team of talented graphic designers to assist you with various design needs. The company offers a cost-effective solution for those requiring consistent design work without hiring in-house designers or freelancers.
One exciting feature of the ManyPixels website is its Free Illustration Gallery. In the gallery, anyone can download simple, premade vector art where you can customize a key color right from the browser. This is similar to FreshStock, Design Pickle's proprietary library of premium stock vectors.
ManyPixels subscription ranges from $549 to $1,199 per month. ManyPixels offers competitive pricing as one of the best Design Pickle alternatives; it also offers a 100% money-back guarantee within the first 14 days if you aren't satisfied with the quality of the work.
4. Kimp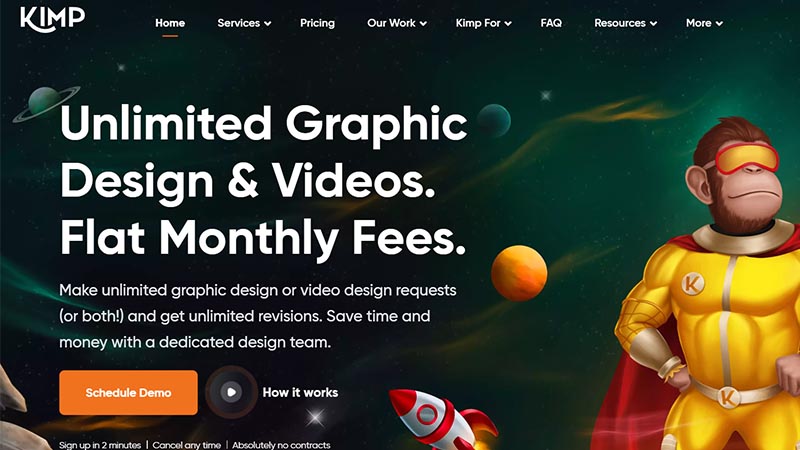 Kimp offers unlimited designs for logos, infographics, campaign banners, and blog images. Their services aim to assist entrepreneurs, marketers, agencies, and small business owners. You can get their cost-effective solution without recruiting freelancers or hiring designers.
Kimp has three plans based on their two primary services of Graphics and Video:
Graphics at $399 per month
Video at $599 per month
Graphics + Video at $899 per month. This plan also comes with custom illustrations and landing page design.
Similar to Design Pickle, the platform offers Zapier integrations to help users blend the creative service more easily with their existing workflow. Likewise, they use the Trello productivity platform to manage projects intuitively.
5. Kapa99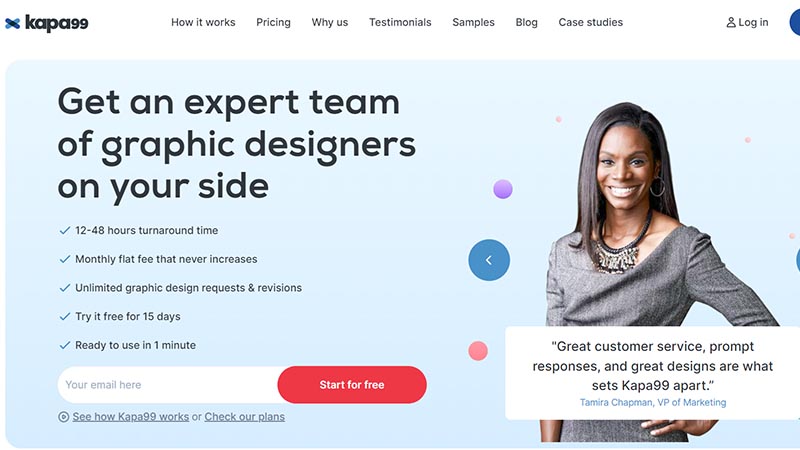 Kapa99 is a design subscription service that provides professional graphic design services to businesses and individuals. Their design services include logo designs, book covers, packaging, brochures, podcast covers, and illustrations.
The platform streamlines the design process by assigning a dedicated designer or team of designers to each client. This personalized approach ensures consistent communication and efficient project management.
Kapa99 has two pricing packages:
Business: $499 for the first two months
Business Express: $799 for the first two months
The Business Plan delivers designs within 24-48 hours, whereas the Business Express delivers within 12-24 hours. Both plans provide unlimited designs, unlimited revisions, and all source files.
6. Penji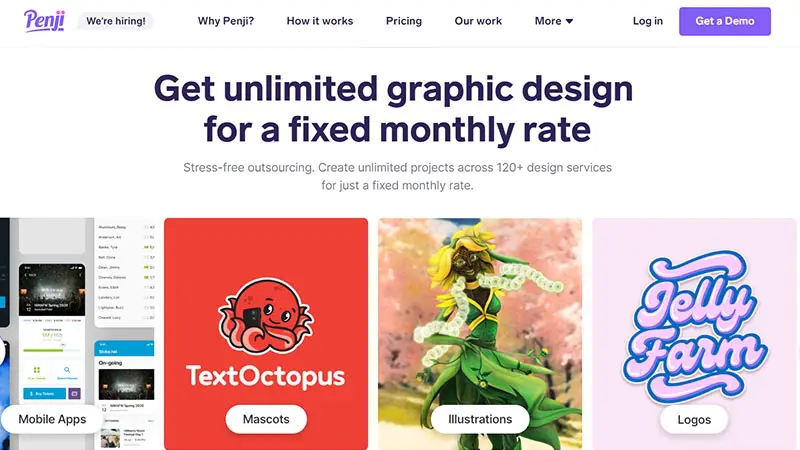 Penji offers a comprehensive graphic design solution for businesses and individuals requiring constant design work. With Penji, users can submit design requests and collaborate with professional designers to bring their ideas to life.
Penji provides a quick turnaround time for design projects. Most design requests are completed within 24 to 48 hours, allowing users to receive designs promptly. In addition, users can request unlimited revisions on their designs until they are satisfied with the final result. This helps ensure that the designs meet the user's expectations and requirements.
Both Design Pickle and Penji share the convenience of allowing users to upload assets and information for multiple brands, simplifying the request process. Additionally, both platforms enable users to annotate revisions directly on the designs.
Penji stands out by providing a three-tiered pricing structure allowing additional services as you upgrade. The base plan (Pro) offers graphic design while the Team and Agency plans accept more projects, including custom illustrations and UI/UX web and app design.
Penji's unlimited graphic design plans start at $499 per month. Unlike other Design Pickle alternatives, Penji offers a 30-day money-back guarantee.
Are you interested in tapping Penji for unlimited graphic design? Waste no time looking around. Sign up or get a demo today and see your designs after a day or two!