Customization is always great for business. People love things explicitly made for them. And happy customers equal loyal customers.
A Freshdesk study revealed the following about customization:
Increase in perceived quality
Customer trust
Customer satisfaction
Loyalty
If you're looking to add another effective marketing strategy, custom box design is it! Let's take a look at the probable costs and how you can get amazing box designs from Penji.
Why Custom Box Designs?
Many entrepreneurs nowadays tend to put box packaging designs on the back burner. Online shopping made people think that package design is nothing to fuss about. Packing your product in plain white or brown boxes is enough, right? Nope. Here are a few reasons to use custom box designs:
Standing Out
Custom box designs don't start and end with boxes with your logo and name printed on them. It's also about protecting your product in a way that's uniquely your own. The size, shape, and color are factors that you need to consider, as these will help make your brand stand out from the rest. Imagine your product sitting quietly on the store shelf. How will you get them to make noise so that consumers will see them instantly?
Positive Customer Experience
We see tons of people filming themselves unboxing their packages. This is because it's an experience altogether. So, make your customers like what they see even before they open your boxes. Give them this good buyer experience as soon as they receive the package from the courier or when they pick it up from the store shelves.
Word-of-Mouth Advertising
When people see something they like, say a unique box package, they talk about it. A happy customer becomes an advocate for your brand and will help spread around. According to Forbes, up to 80% of consumers won't go back to a brand even if they found it satisfactory. This means you need to give them the "wow factor" to have you occupy a space in their minds.
Influence Purchasing Decisions
According to a survey conducted by Ipsos, 72% of Americans say that package design influences their buying decisions. Dotcom Distribution found out that 61% of buyers are more likely to buy again if it came in premium packaging. Get that custom box design now from Penji! Watch our demo video here to know more about it.
Effective Marketing Channel
A custom box design is a marketing channel that goes home with your customers and stays there until they throw it away. Or if you use sustainable materials, the chances are high that they'll reuse them. Sticking around with your customers longer while brandishing your name and logo for all to see.
Related Post: How Do I Design My Own Box Packaging?
Who Needs Custom Packaging?
The following brands use custom box designs for their products. Get inspiration from these and know that such businesses can benefit significantly from customizing their packaging designs.
Califia Farms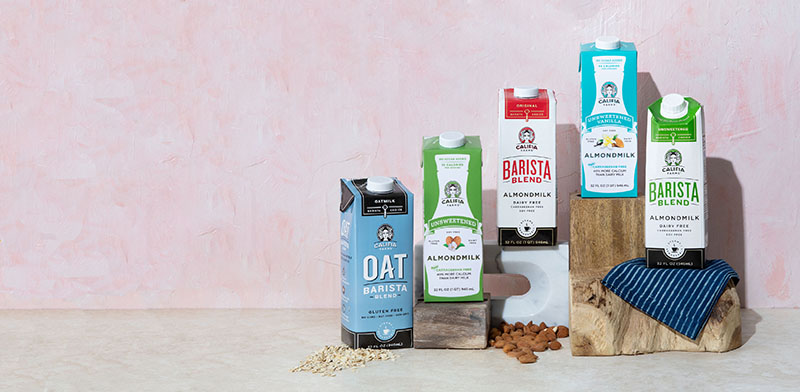 A uniquely crafted coffee product deserves nothing but personalized packaging. This is an example from Califia Farms' creamer and plant milk series.
John and Kira's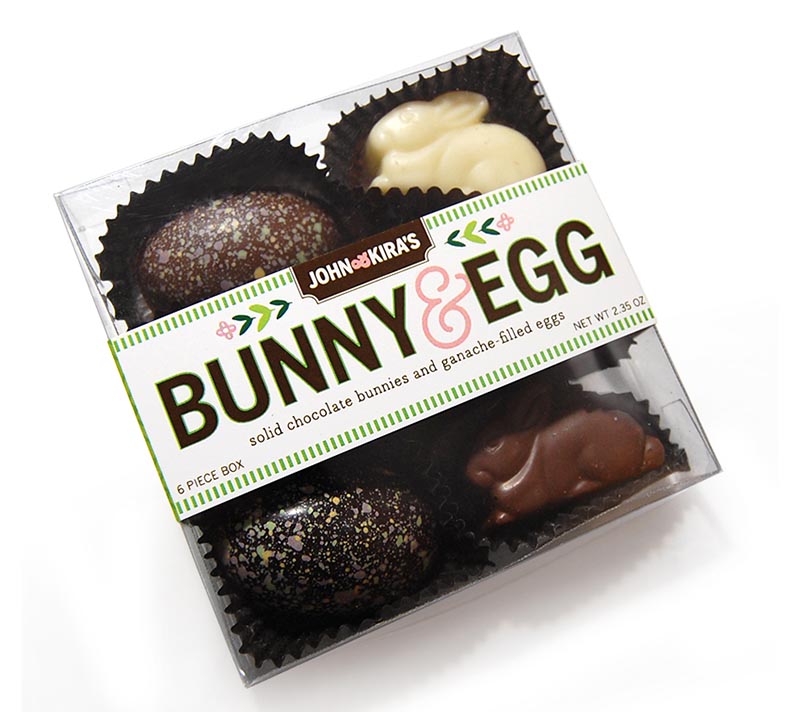 This online chocolate shop uses custom box designs that are to die for as much as their products. The one below is for their Easter offerings, Bunny & Egg. It uses a clear plastic box to showcase the goodies highlighted by a well-designed label.
Apple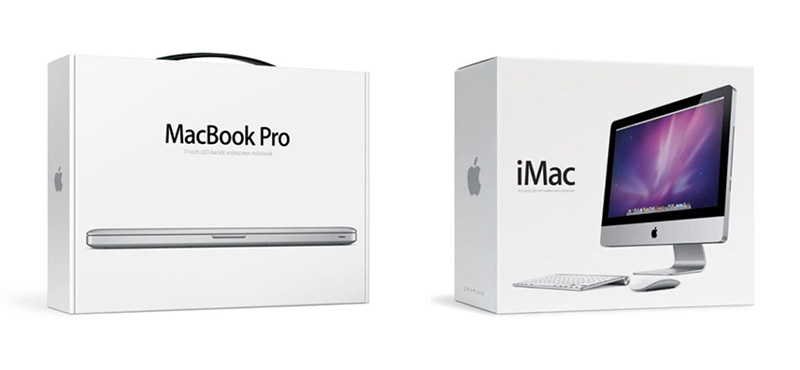 We'll never know if Apple was the one who pioneered the unboxing craze, but their custom box design is absolute brilliance. Its white background emphasizes the image even more. This is an example of elegance and simplicity.
As you can see from the examples above, almost every industry that needs a box to hold their products can benefit from custom box designing. If you want your packaging to reflect the product inside, customization is a good business decision.
Related Post: Creative Packaging That Caused Products to Sell Out
Custom Box Design Costs
Let's get to where you can get custom boxes for your packaging needs. We've listed the best and an approximate list of prices to give you an idea of the costs. Take note that these prices may vary, so check their websites or contact them directly to know more.
Packlane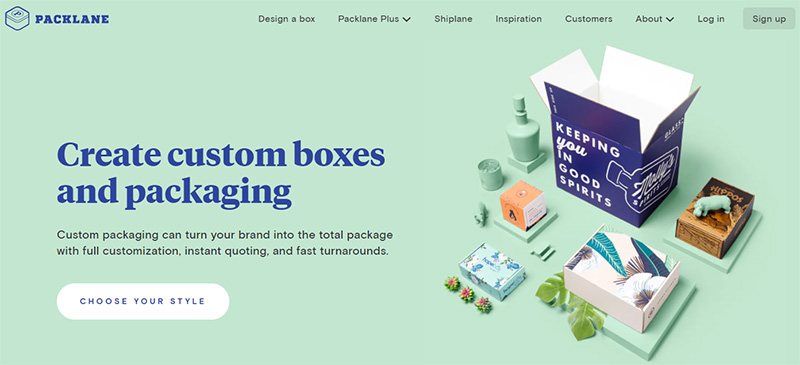 Read the online reviews for Packlane, and you'll see why they are a top choice for small businesses and startups. You can request for as low as ten custom boxes, which other companies typically turn down. They offer unlimited printing options, easy-to-use design tools, ultra-low minimums, and a wide range of box types.
Their website is easy to navigate, making designing your own boxes simple and straightforward. Customer service is top-notch, which is a plus to its satisfied customers. Although they don't offer phone support, you will still have your queries answered in no time.
A 10x8x4-inch mailer box will cost you $3.28 per 250 units. For product boxes and other packaging types, contact them for a quotation.
Arka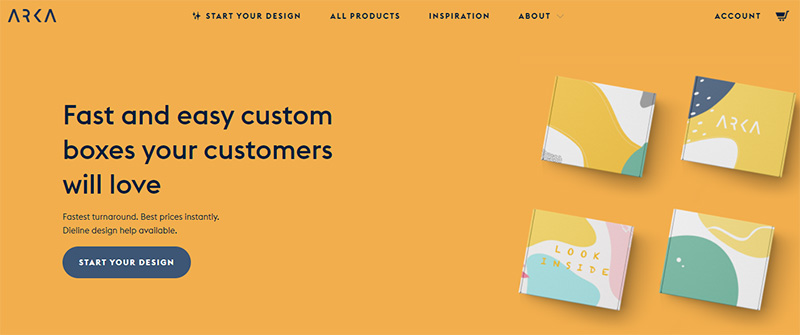 If sustainability is what you're looking for, Arka has it. Championing recyclable materials, sustainable production practices, and eco-friendly offices, they care about the environment. They also use solar energy and non-toxic inks, to name a few, to lessen everyone's carbon footprints.
On their website, you can design your own boxes and easy integration with Shopify and BigCommerce. They also offer a 30-day money-back guarantee for reprints or returns. Like Packlane, they take in minimum orders of 10 units.
Custom carton boxes start at $0.35 per unit, while a corrugated cardboard box price is $0.99 per unit.
Salazar Packaging

Providing a different approach from the two above companies, Salazar Packaging gives prices via quotes only. You have to contact them to know the costs, but this is part of the customization process. Their representatives will ask for your specifications and help you make informed decisions for the best packaging for your products.
They claim to share with you their expertise to help you know which primary and secondary packaging to get. They'll also help you maximize the benefits of packaging at the lowest costs possible. A ballpark figure that's between $1.20 to $1.30 per box is what they're willing to disclose. According to their website, "This is custom work; no two designs and customers are identical so there is no corresponding price list."
The Custom Boxes
Creating a variety of custom boxes for a wide range of industries, The Custom Boxes also gives prices via quotations. From Kraft boxes to stickers and business cards, they can customize them for business and personal use.
You need to fill out an online form with details of your custom box. You will then get a reply from one of their representatives with the price quote. Serving a global clientele, they have printing facilities outside of the US. Their customer support is also commendable as customer satisfaction is one of their top priorities.
Tag & Label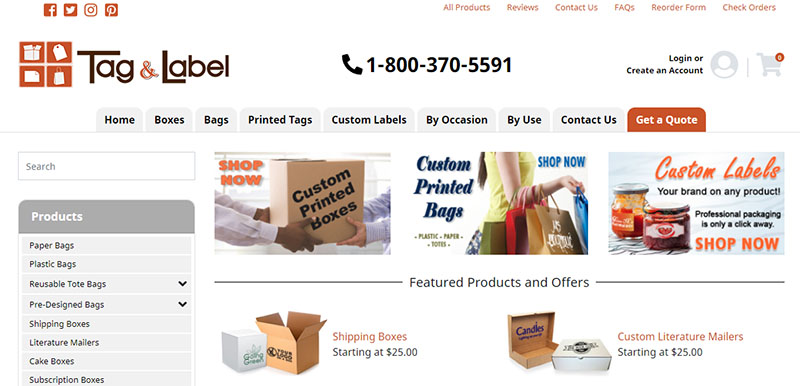 If you're on a tight budget or simply looking for cost-effective custom boxes, Tag & Label is for you. They have prices indicated on their website so you can freely browse through and get an idea of how much the costs would be. Their website is user-friendly. However, they don't offer design tools as Packlane does.
What they offer that the others don't is the ability to order a single printed box sample for $25. This is ideal for product pitches or if you want to see your custom box design come to life. Their minimum order is as few as 50 boxes, a little over Packlane's ten.
Sample pricing for their white subscription box with the 9×6.5×4-inch size is $208 for 50 pieces. A 6x6x3-inch cake box can cost $77 for 50 units.
Refine Packaging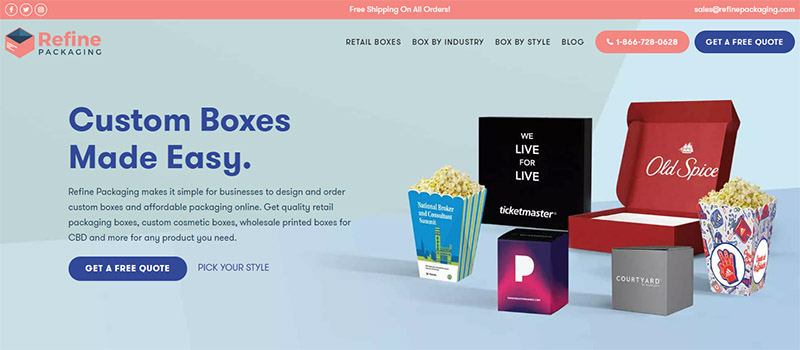 Whether you're a startup or a large-sized business, Refine Packaging can help you with your box packaging needs. On their website, you won't miss their "Free Shipping On All Orders!" offer. With T-Mobile and Disney as two of their main clients, you'll know you're in good hands.
Use their live chat or fill out a form on their website to request your free quote. You'll get to communicate with one of their experts to help you decide what you need and how much. You'll get free mockups of your box design in 2D or 3D forms.
They don't have a price list on their website, but you can easily get an idea of pricing when you contact them directly.
Packola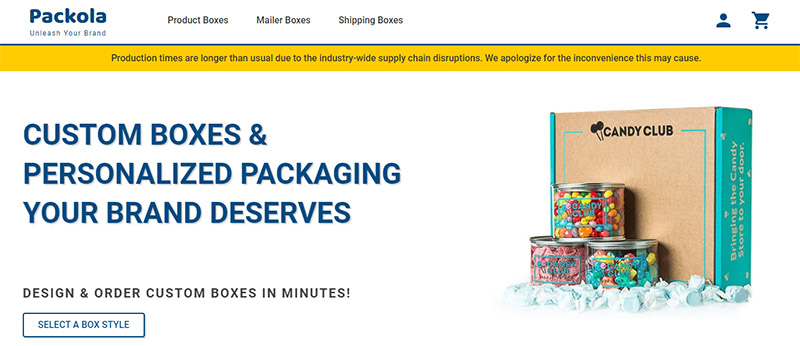 While the others offer their representatives' expertise, Packola went the other way. They made ordering your custom boxes through their website easily in minutes, sans phone or chat. This is perfect if you already know what you need and want a quicker way to get your custom boxes.
They have an easy-to-use design tool that you can use to create your package. Customize any of the options available, then pay for your order. All you need to do now is wait for its arrival, which is anywhere from 20-25 business days and 6-10 for rush orders.
Their prices range from $1.80 each for a 3x3x3-inch custom printed product box to $1.08 each for a 4x4x4-inch custom printed shipping box. They have no minimum order quantity, and you can request a single piece that you can use as a sample.
Fantastapack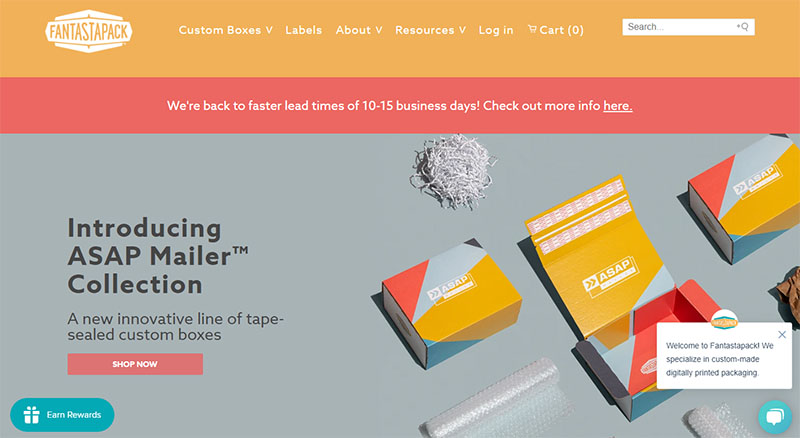 Working with Google, Netflix, and HP, Fantastapack has an excellent reputation in the custom box design industry. All you need to do is choose a box style, add your artwork, pay for your order, and wait for it to arrive. They'll send you a sample kit if you're unsure of what boxes you need.
They also have online design tools to allow you to create your own. You won't find a price list anywhere on the website. Fill out their online form, and you'll get a price quote from them. They have a live chat feature and a help center with articles that can answer any of your questions.
PakFactory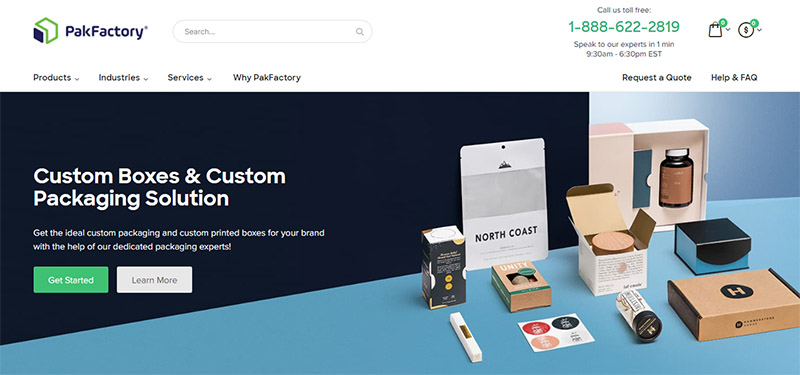 If this is your first time ordering custom box designs, PakFactory is the best one to try out. They have packaging specialists that they pair you with to help you with your project. With thousands of companies doing business with them, you'll know they are true experts in their field.
They have no design tool available, so you need to have your design ready when having them print your boxes. Their minimum order quantity varies, but this and all other questions, including price, will be gladly answered by their specialists.
Brand in Color
Believing that when you brand in color, you'll get noticed in the best possible way, Brand in Color is worth its place in this list. They have small businesses in mind, the reason they accept orders of just 25 boxes.
Although somewhat similar to those above companies, they made ordering custom boxes simple. You choose your box type, add your own graphics, place your order, and wait. You'll get a price quote before you check out, so you know what you're getting into.
Their price range varies. A white mailing box with 12x12x4-inch dimensions starts at $3.78, while a 12x12x2-inch white pizza box can cost $1.68 per unit.
Related Post: Everything You Need to Know Before Outsourcing Graphic Design
Graphic Design Help is Here for Your Custom Box Design
While most of these companies have online design tools that you can use, some don't. Even if they do, you still need a bit of design knowledge to create custom box designs that stand out. This is where you'll need professional assistance from Penji.
Penji offers unlimited graphic design, including all the custom box designs you'll ever need. Give us the dimensions of your box and other details, and we'll take care of it. You can also send requests for logo designs, social media graphics, and many other design assets—all for a flat, monthly rate.
Final Thoughts
Custom box design doesn't have to be costly and complicated. The companies listed above provide exceptional services that will suit whatever budget size you have. And when you work with us at Penji, it becomes easier. Sign up today to start the process of excellent box packaging.