Most of us know that graphic design is the use of art to communicate visually using a variety of mediums. So it's relatively easy to confuse it with visual communication. When you examine carefully, these two have a lot in common but also possess very apparent differences.
To understand these two better, let's take a look at what defines them and how they can work for your business. Let design and communication work hand-in-hand for your organization. Penji is the best graphic design service to accomplish that feat. Request any graphic design you need since Penji is a subscription-based graphic design service. Learn how Penji has helped brands achieve their design goals.
What is Visual Communication?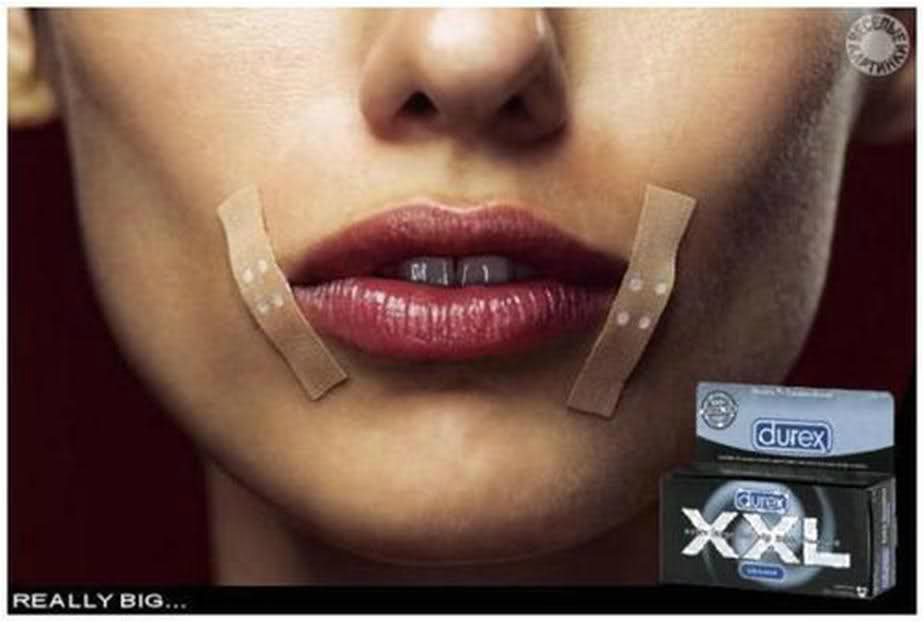 Visual communication is defined as the art of using a wide array of sight-related tools to communicate. People who work in this field are expected to know illustration, animation, photography, and graphic design. Advancements in technology have also dictated that these people know how to execute their ideas in different software or applications.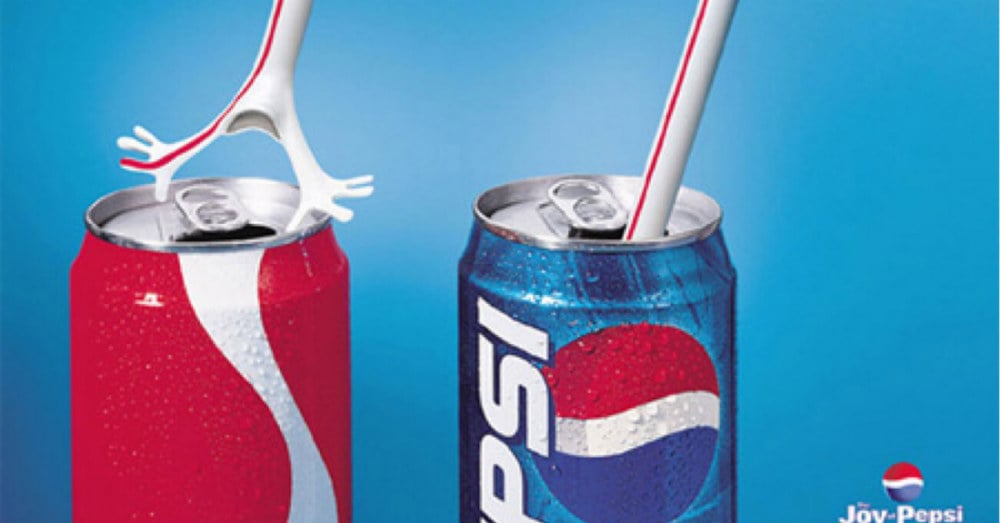 Visual communication has a broader spectrum than graphic design. Professional photographers, animators, web designers, advertising artists, and many others, including graphic designers, all fall under it. Their work can be found in films, advertising, graphic design, signage, photo editing and retouching, visual marketing, and website design, among many others.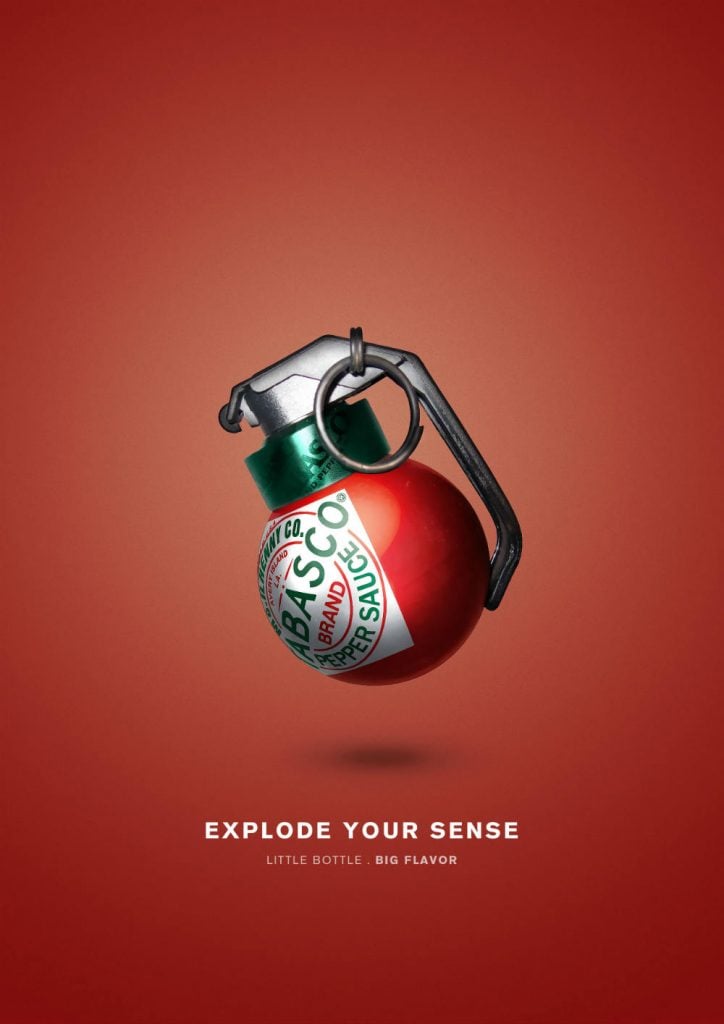 These ads from Durex, Pepsi, and Tabasco are perfect examples of using art to communicate a message. All these relay a message and are beautifully created to make an impact even with very few elements in them. When done right, visual communication is a powerful tool in sending your message across.
What is Graphic Design?
The term graphic design has been around for almost a century. Even if the term has spanned decades, the very definition of graphic design can be synonymous with visual communication.
However, graphic design does more than communicate. For one, you can combine several elements such as images and text to produce graphic design.
Whereas visual communication is broad and comprehensive, graphic design is more focused and narrowed down. It is actually a subset under the visual communication umbrella. It's a highly-specialized field that focuses on the creation of graphic elements. Designers use these elements in business advertising and marketing as well as print materials.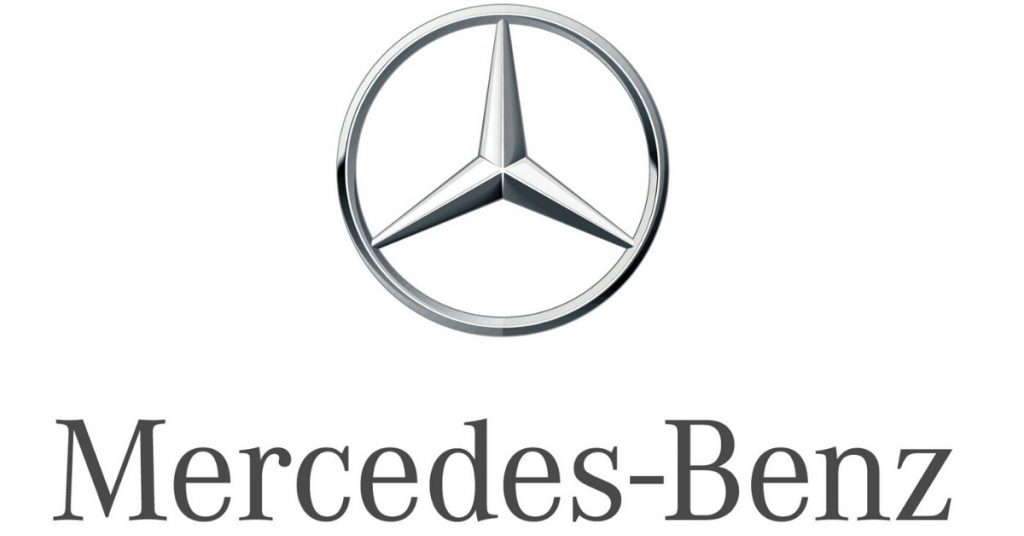 Graphic designers must also know how to create their artwork by using software such as Adobe Photoshop or CorelDRAW. Art directors, User Experience (UX) designers, publication, and visual designers are graphic design careers students can aspire after schooling. Mostly, they design logos, posters, artwork and illustrations for magazines, newspapers, and websites.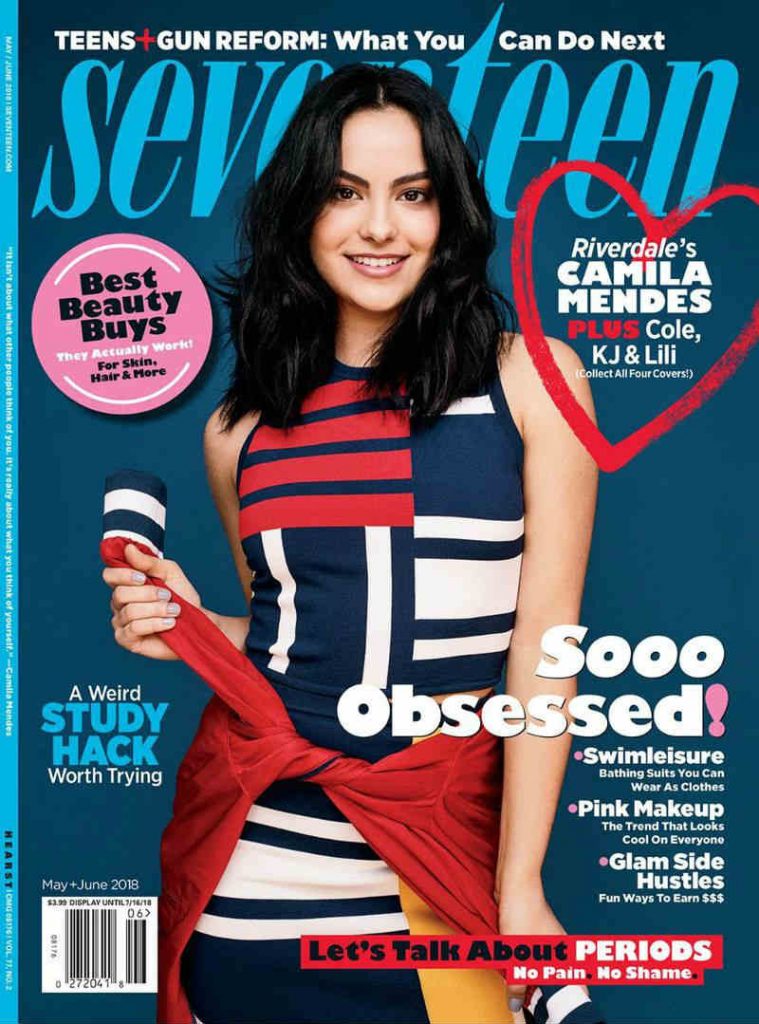 The core of graphic design is creating elements that will make visual communicating more transparent and better. A talented graphic designer can create the right design elements that can complement your visual communication strategies.
Under the graphic design umbrella, there are also different types of graphic design. Let's explore the most commonly used ones by graphic designers.
Branding
Here's where you'll see how graphic design can solve problems. When it comes to branding, the most important elements are logos, brand colors, and typographies. Graphic designers can help companies create their custom logos. Added with brand colors and typography, a company or organization will have its unique brand identity.
Advertising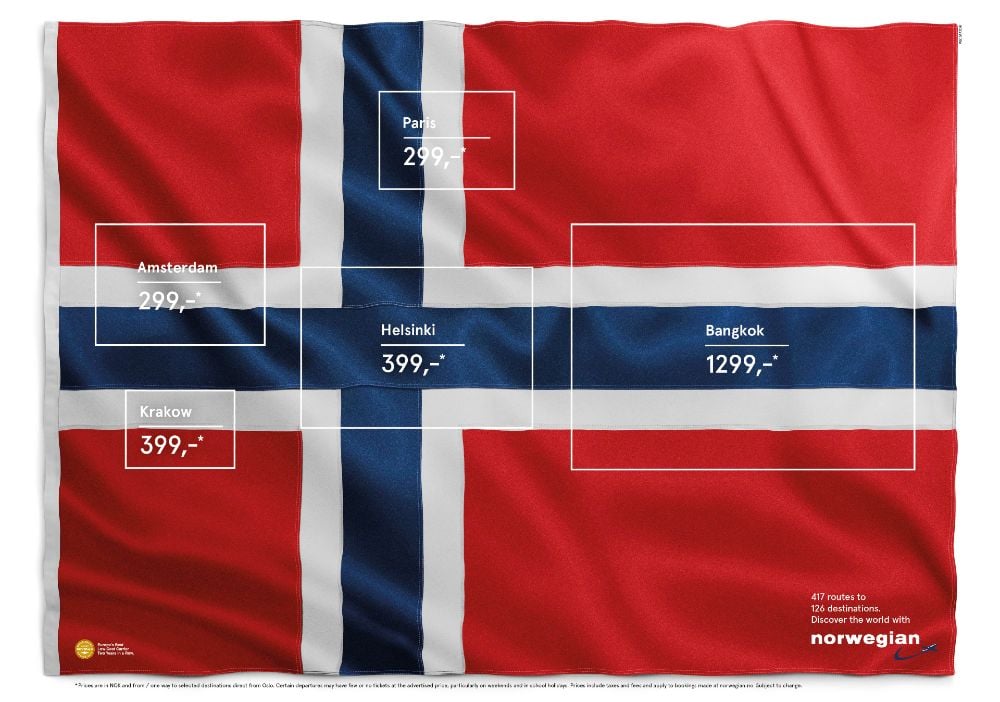 When it comes to advertising, most brands want to communicate their messaging to their target audience. But through graphic design, you can create a stunning visual print ad that will pique the interest of its viewers.
Let's take a look at this example from Norwegian Airlines. At first glance, you will see only the flag of Norway, but graphic designers added shape and typography to help us identify countries and flight prices.
Marketing
While advertising falls under this category, marketing covers a wide range of graphic design materials. One such example is printed marketing materials like flyers and brochures. You may expect people to throw these materials away. But, with the right design and structure, they can keep it and use it when they need to purchase something from you.
On the digital side, there are social media graphics and email newsletters. Graphic designers know that many people view social media graphics and emails every day. They can help you understand your target audience better, and your graphics would attract attention.
Website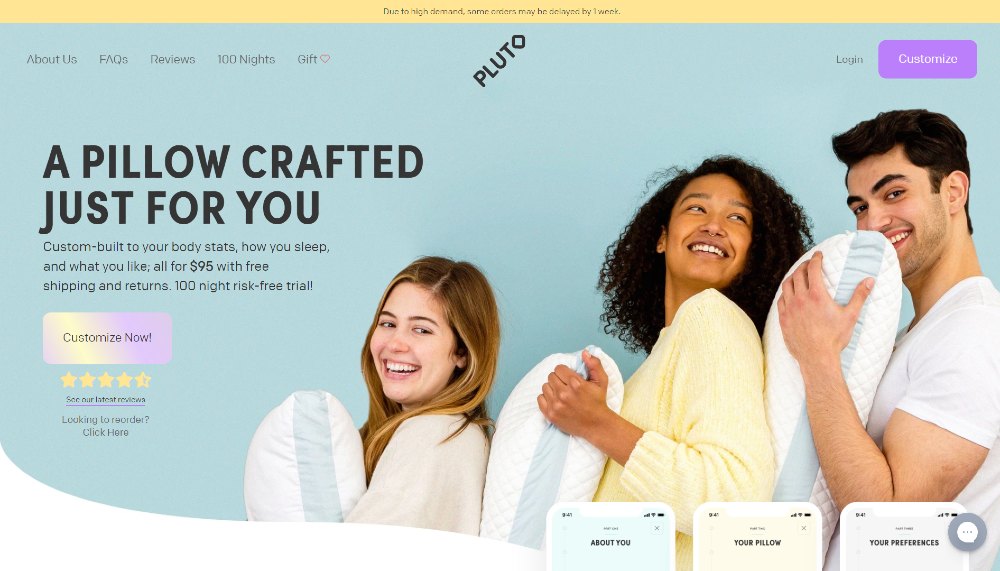 Websites are no longer just a requirement to become visible online. It's also a marketing tool that can help drive sales to your company. Graphic designers can address website design issues by ensuring website elements such as images, text, and sections are placed strategically. Not only that, they can ensure that your website would follow an aesthetic or theme that fits your brand.
Here's an example from Pluto Pillow. The website design will help the visitor navigate the landing page or homepage because of the structure. Not only that, but the added images make it easier for the visitor to understand the copy written on the site.
Publishing
Graphic designers are crucial to the publishing industry. For one, they create structure and a layout in ensuring that all the elements are organized. Plus, they have an understanding of how the audience wants to view print material. They can use elements such as typography, icons, and illustrations to make your published materials distinct from others.
Packaging
Packaging may have constraints because of its shape and form. However, graphic designers can create packaging designs that will make it unique to your brand. For example, they can add a logo on top of a box. They could also use your brand colors that will make your packaging stand out from your competitors.
The Difference Between Graphic Design and Visual Communication
To give you a better explanation of the difference between graphic design and visual communication is ballet, painting, or dance. They can be considered communicating through visual means, but definitely won't be regarded as graphic design. Some might even define the difference between graphic design as the job description. On the flip side, visual communication is what they study and actually create.
Create smart, effective campaigns efficiently

Meet your conversion goals using visuals that stand out

I need this!
Visual communicators must excel in a broader field of study. This is as opposed to graphic designers who aim their attention on much limited or confined areas of responsibilities. Graphic designers carry the obligation of creating key elements. They then add these elements to digital or print materials, websites, social media platforms, and other marketing paraphernalia. There's a very fine line that separates the two, making them indistinguishable from one another.
In a nutshell, visual communication tackles the duty of conveying a message or information. On the contrary, graphic design is a problem-solving tool visual communicators use in illustration, typography, or photography. All the images that we see are graphic design, but not all convey a message. Thus, not every design is a form of visual communication.
Why Graphic Design is Unique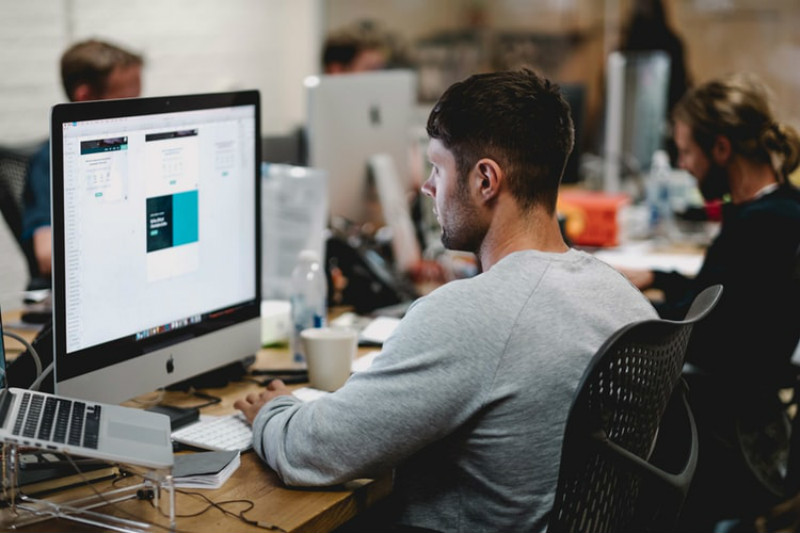 Since graphic design is more focused, it allows you to use fonts, colors, images, or elements to create art that's more cohesive and purpose-driven. It is creating artwork for use in marketing and advertising a business through their branding guidelines. It is editing a photograph using a computer application or replacing the color of a logo.
If you're wondering what's more important, they both are. They just work differently. The bottom line is, you need them both to create better marketing strategies for your business. Graphic design is indeed unique. But visual communication knowledge is also an essential must-have for every designer and business owner.
To create an effective design that expresses your brand story and conveys your message efficiently, using both is the key. While you can work with one or the other, using them both can create impactful designs. And as always, good design matters if you want to have a successful business.
Understanding the difference between graphic design and visual communication translates to more creative and effective marketing strategies. A right balance of the two can mean the difference in design that works, and one that doesn't communicate. This is important, especially when choosing a graphic design service.
Most entrepreneurs forego using a design service because of many reasons. Graphic designers that are knowledgeable in their field can create designs that communicate visually. It's an investment that business owners shouldn't overlook.
How to Request Graphic Designs on the Penji Platform
To start this process, you need to sign up for a Penji plan. This way, you can request your projects and get engaging and compelling designs.
1. Create a Project and Connect with a Designer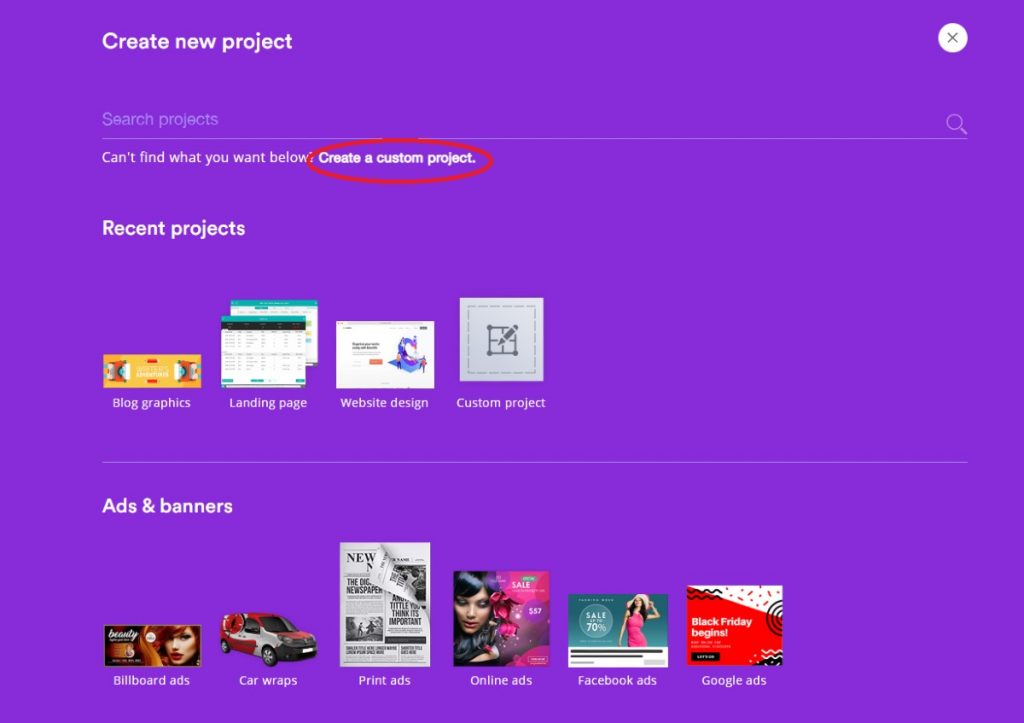 The first step in requesting is creating a project through the Penji platform. After this, you'll choose what type of design you want to ask. If you can't see the design you plan on requesting, click on Create a Custom Project.
From there, you'll provide details on your project. After doing this, click submit, and a designer will connect with you. They'll work on your design right away.
2. Review and Provide Feedback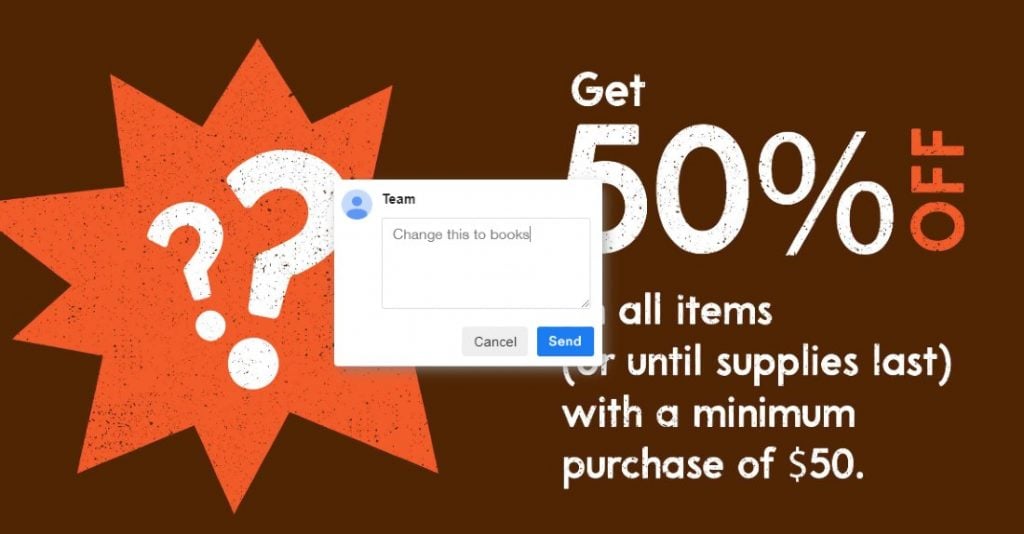 Within 24 to 48 hours, your assigned designer will upload their first draft on the Penji platform. This way, you could review and revise it if there are changes needed.
Use the point-and-click feature to specify what needs improvement. This way, the designer knows how to edit the design and submit a revised version on the same day.
Don't forget that you have unlimited revisions. That doesn't cost extra, so revise until you're satisfied.
3. Download and Mark as Complete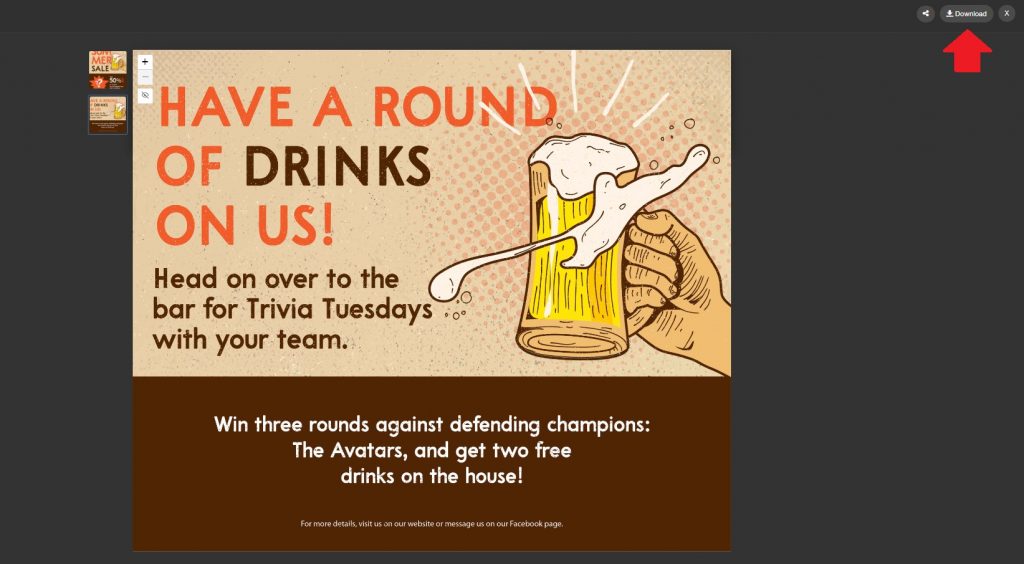 Love the design? Click on the Download button, and the files are saved to your computer. Not complicated, right? You won't see that anywhere else.
Plus, if you need to access your files again, login and download the designs once more. We store your files on a cloud so you can download the files anytime.
How Penji Can Help
Elevate your visual communication strategies through graphic design. Penji is the premier graphic design partner to help you achieve that goal. You don't need to hire different designers for each campaign or project. You can request different designs on one platform. Plus, it's the most affordable solution too.
For only $479/mo, get access to all design types like illustration, web design, and more! Other graphic design services charge extra for other design types. That would break the bank. But with Penji, you're saving costs, while receiving high-quality designs. Try Penji, free for 15 days. Cancel anytime, no contracts.