You're lagging behind competitors if you're running a service company without a mobile or desktop application. Apps are considered extensions of businesses nowadays. Mobile apps, for instance, improve brand awareness, customer engagement, and conversions. Creating a user-friendly and navigable app with compelling illustrations ticks off user experience. Here are the top paid and free websites to download app illustrations.
10 FREE Websites for App Illustrations
1. unDraw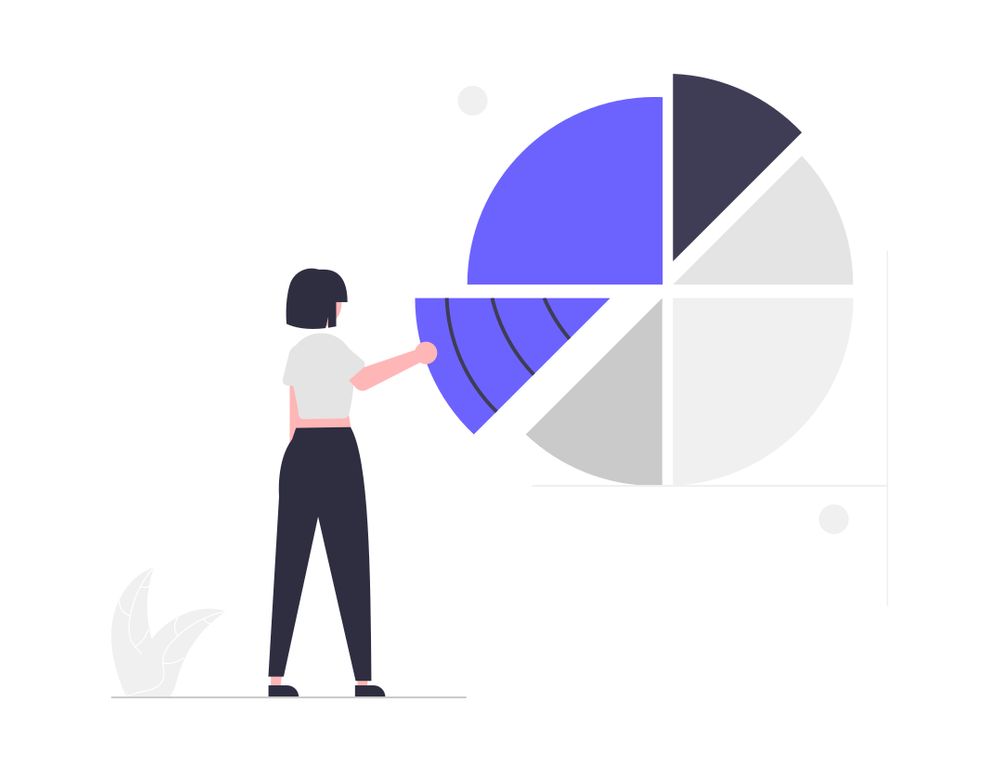 Since launching in 2017, unDraw has been one of the go-to open-source app illustration for design resources for websites. Big organizations such as Facebook, Microsoft, Google, and Harvard Business School have utilized the beautiful and retina-ready illustrations on this platform. Moreover, creatives like content creators, developers, and designers rely on unDraw for small and big projects.
2. DrawKit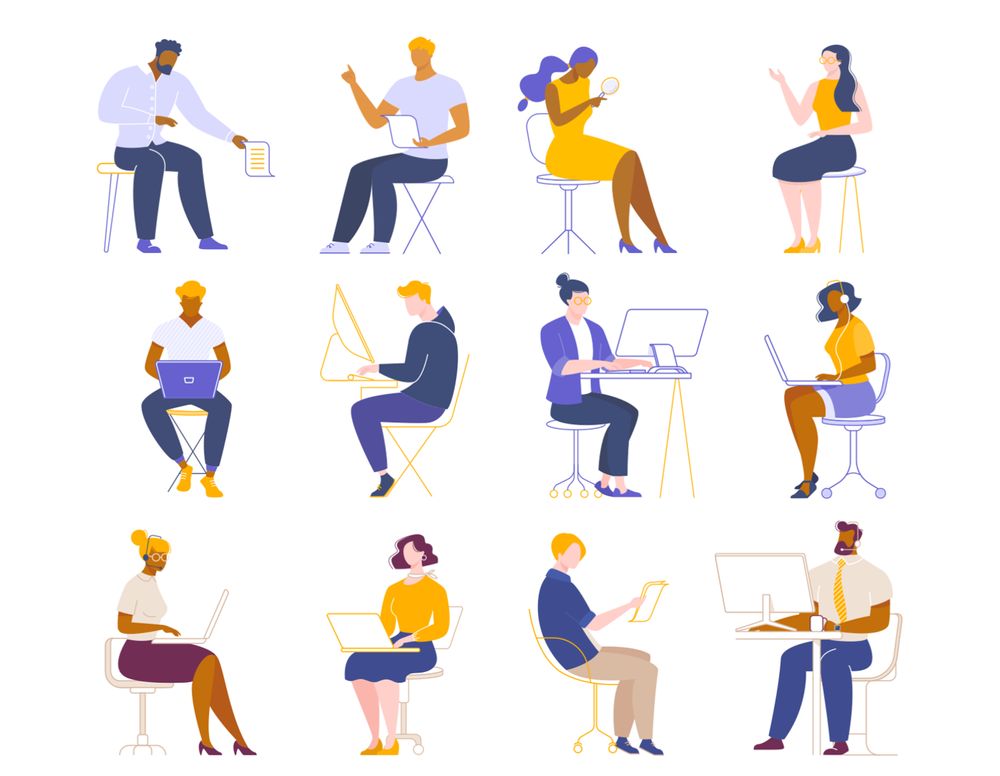 DrawKit belongs in both free and paid categories. The platform offers hand-drawn vector and icon illustrations perfect for your mobile or desktop apps. In addition to that, these stunning illustrations are updated weekly. That way, users will always have something new for their next project.
3. Skribbl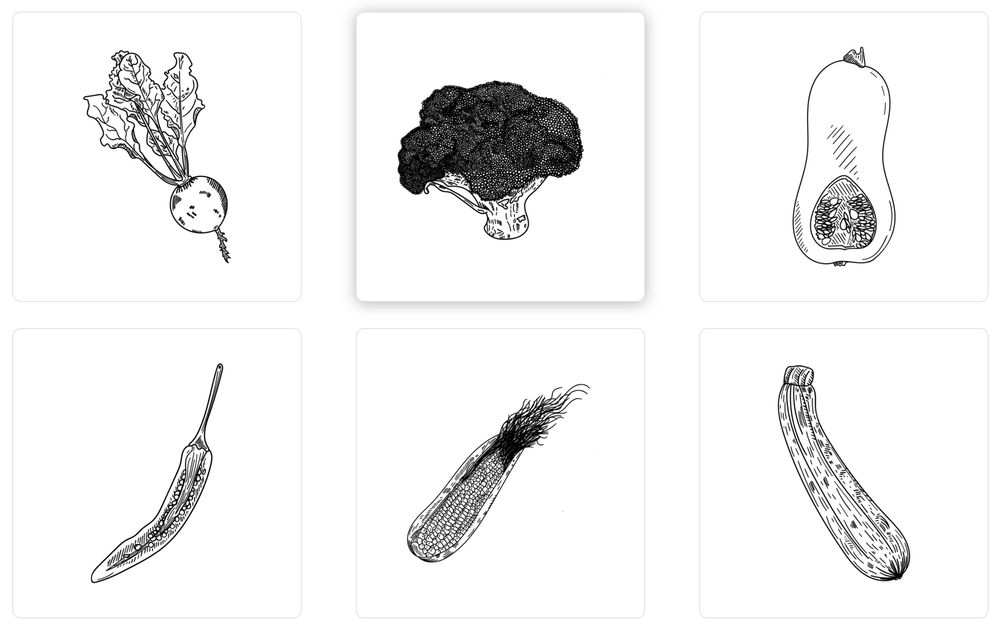 Skribbl doesn't have outdated illustrations on its platform. This is the best website if you want to browse through a collection of hand-drawn illustrations that are free to use. It also displays the illustrations of the week, so users see the latest trends.
4. Freepik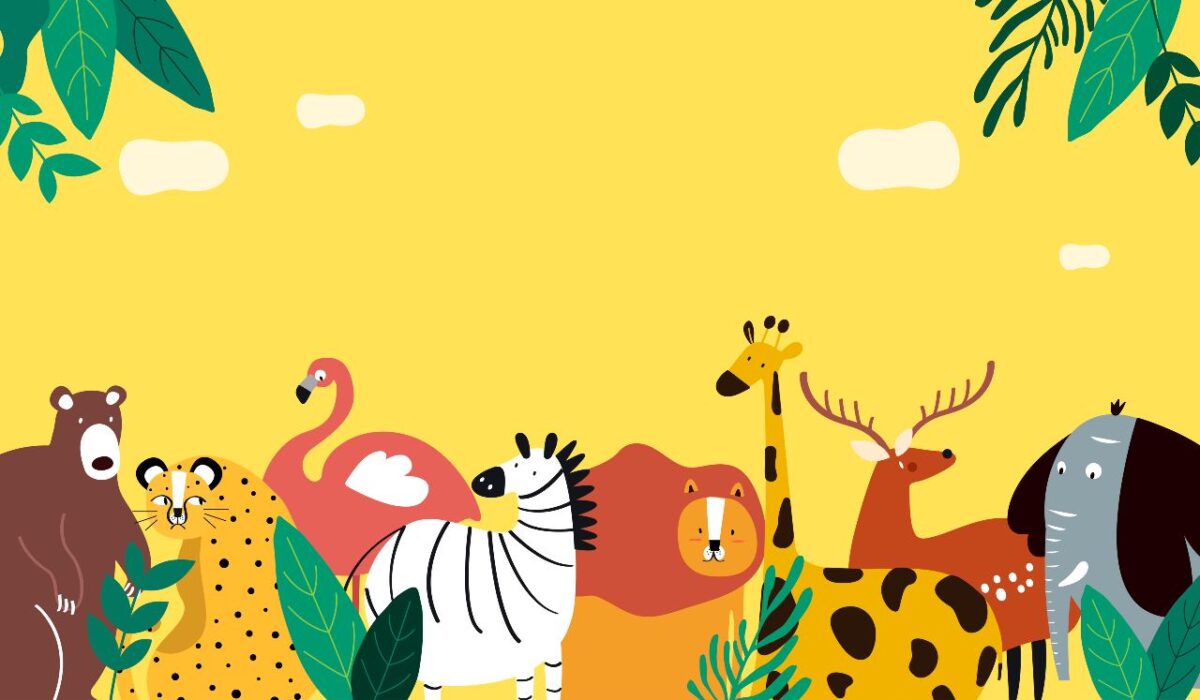 Freepik acts as an app illustrations search engine that can give life to your next app design project. It locates the most beautiful vectors, icons, illustrations, and more for the next creative project. It also displays the most popular and recent illustrations under the search field.
Moreover, the user interface is easy to use. First, choose from the All Resources drop-down menu, choose Free. Then select between vectors, photos, PSD, or icons.
5. Getillustrations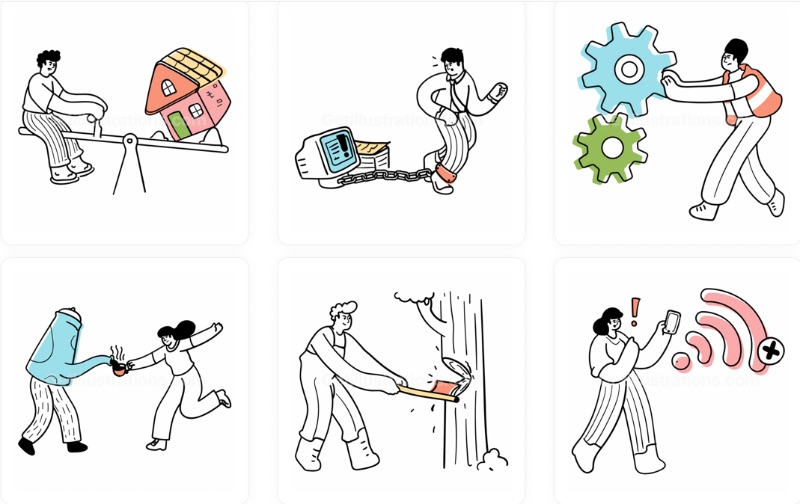 If you want an extensive list of app illustrations, then Getillustrations is the website to visit. The platform boasts more than 7,500 stellar web and app illustrations for personal and commercial use. Of course, you do have to register to download the images and provide attribution. But the most useful feature is the platform provides keywords that match each illustration, which is suitable for your SEO strategy.
6. Icons8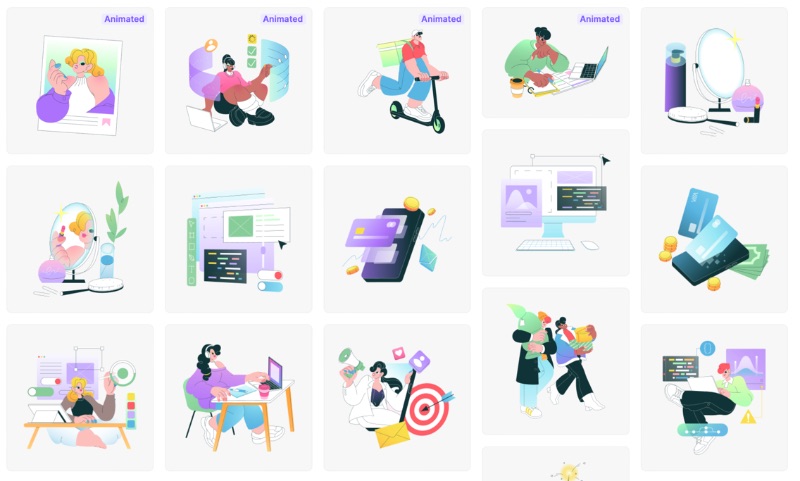 Another platform you can visit for free and paid app illustrations, Icons8 lets you download SVG and PNG illustrations from the best Dribbble creatives. You only need to link to Icons8 when using all images from their site.
7. IRA Design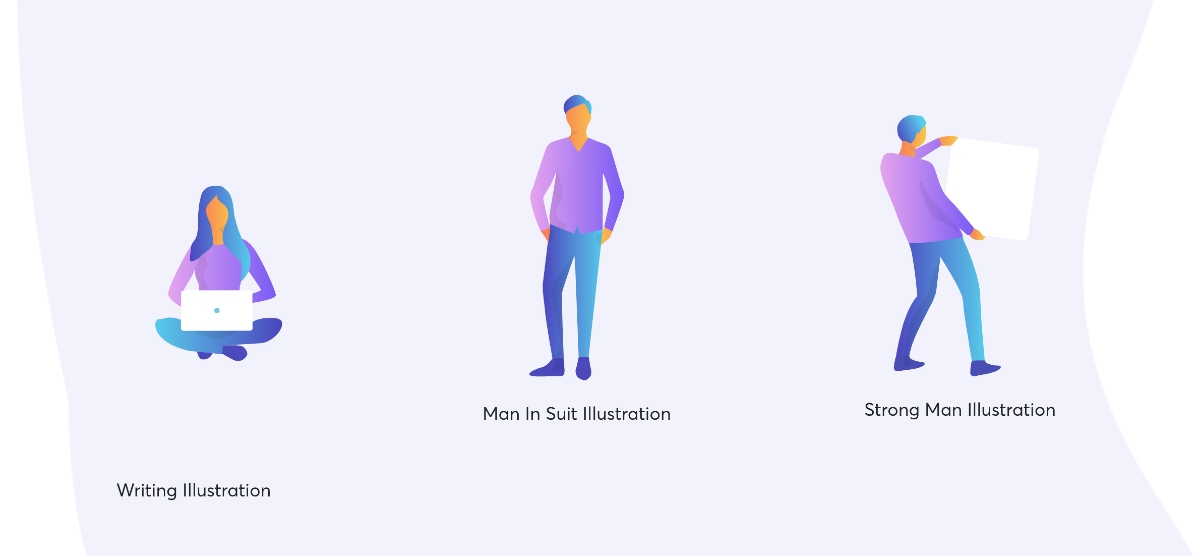 If you want editable app illustrations for your next project, then visit IRA Design. The platform allows you to customize the illustrations using five varied gradient styles. Then, you can download the files like AI, SVG, or PNG. Before editing, you have to download the illustrations by clicking on the Download button on the top bar. The illustrations are also allowed for commercial use as long as you mention IRA Design or share their site on your social media channels.
8. Humaaans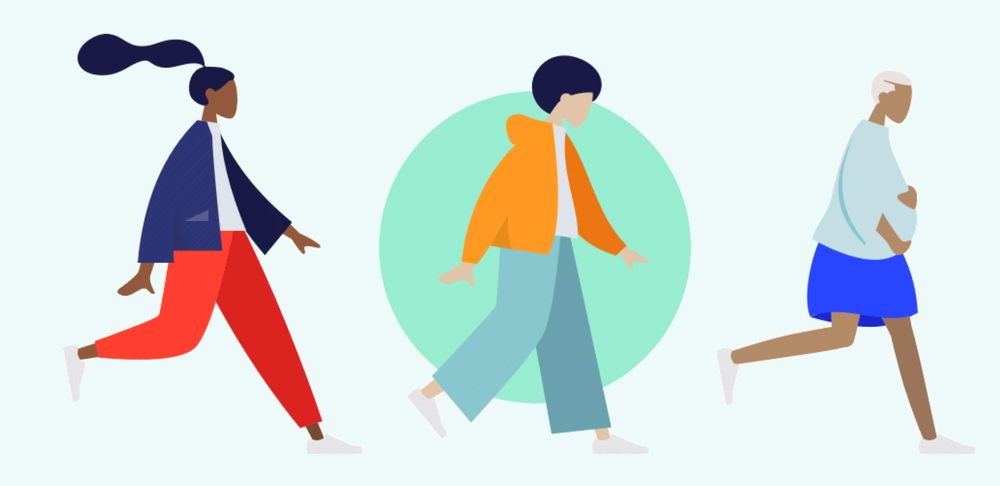 Humaaans was a brainchild of Pablo Stanley. He made human illustrations available to users with a CC0 (No Copyright Reserved) Free system. This means, you can use the illustrations personally and commercially. But the best feature is being able to mix and match the illustrations, rotate, and position the humans wherever and however you like. You can even add a background to change the atmosphere of the image.
9. Illustrations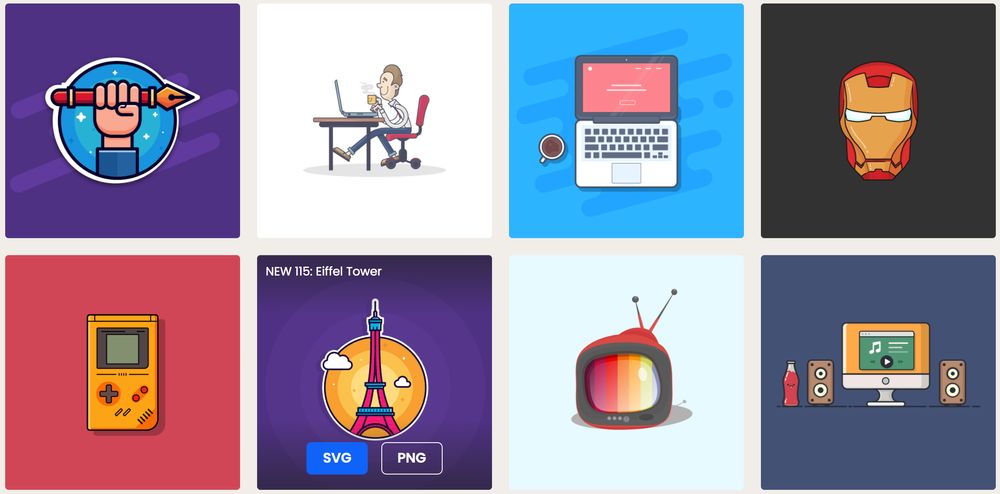 Vijay Verma, the genius behind Illustrations, spent two hours daily in 2016 just designing and illustrating. He did this for 100 days! Now, he shares those illustrations through an open-source platform and added 120 more illustrations! These are all for free. However, you can buy Verma free coffee to fuel his creative days. One coffee costs $3, three cups cost $9, and five cups cost $15.
10. Open Doodles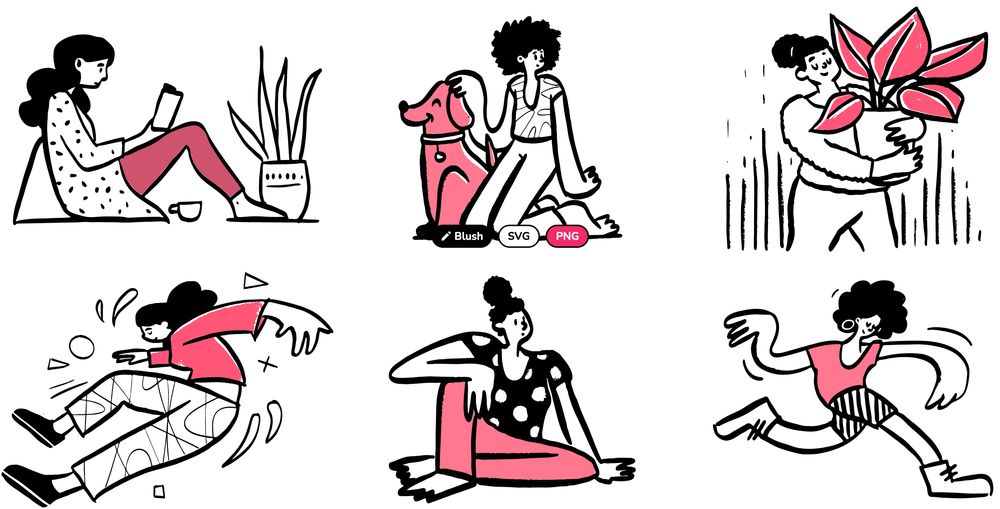 Another Pablo Stanley project, Open Doodles provides a unique set of illustrations for any project. These illustrations for apps and websites are fun, quirky, and interesting. Plus, this platform embraces the "open design" system, which means you can edit, copy, share, remix, or redraw these illustrations without copyright issues. Use these images as mockups or inspiration when hiring an illustrator.
10 PAID Websites for App Illustrations
11. Penji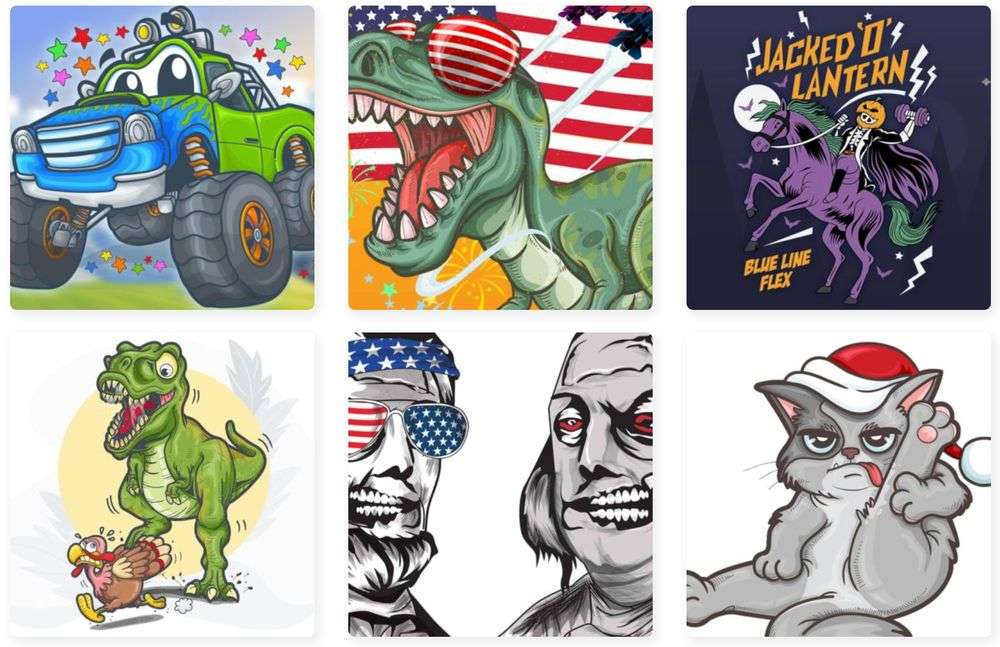 Custom app illustrations are undeniably better than those you can directly download from free and other paid websites. That's why some users opt for Penji, an on-demand graphic design service that offers unlimited custom illustrations at a fixed, monthly rate. It's like working with and hiring professional illustrators. They also slash 15 percent off your first month if you subscribe now and use this promo code.
12. Creative Market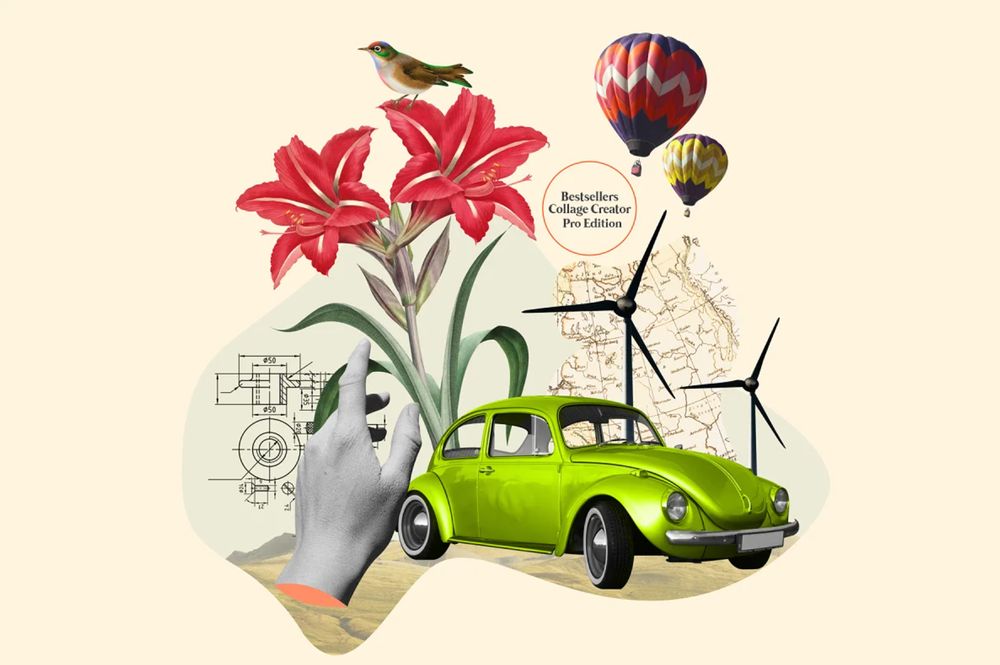 Creative Market provides more than 720,000 illustrations for your apps, websites, cards, posters, documents, and more. These illustrations also come in different styles such as hand-drawn, watercolor, or vector sets. You can choose from the best-seller categories, sale categories, vintage categories, and more.
13. Icons8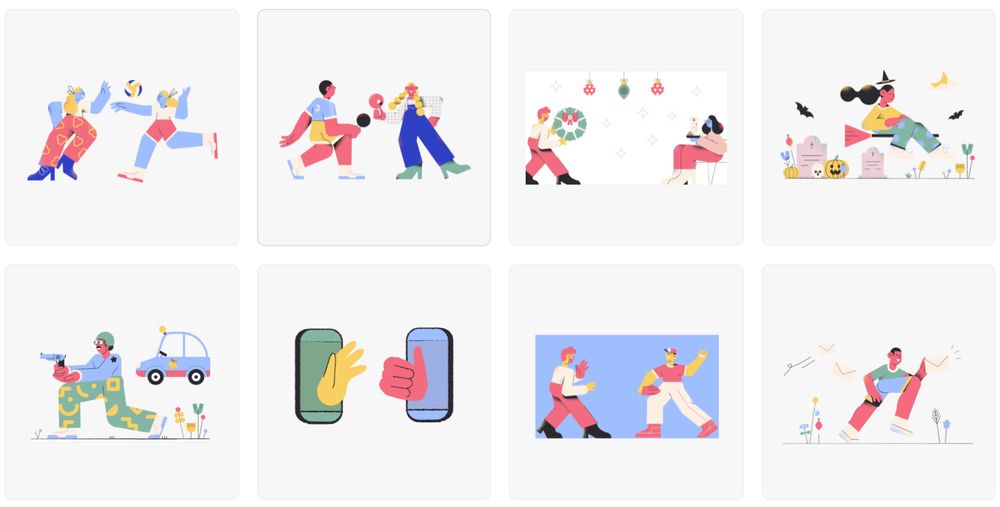 Like DrawKit, Icons8 also offers free and paid app illustrators to enhance your projects. You can find the most beautiful illustrations from the top Dribbble creatives on this platform. They also offer three pricing tiers.
14. Pixeltrue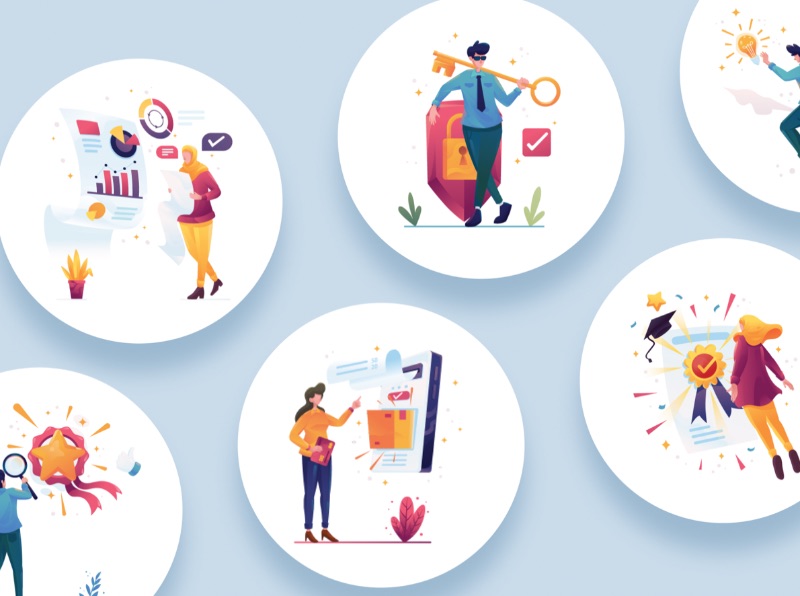 In addition to their own unlimited service, Pixeltrue offers exciting illustrations that can match any project. Either sign up for their custom illustration service, or search for pre-made illustration packs. The illustration packs are over 1,000+ and come in more than 31 various styles. In addition, you can change the illustration scenes to speak your brand identity by using Sketch or Figma.
15. Pixsellz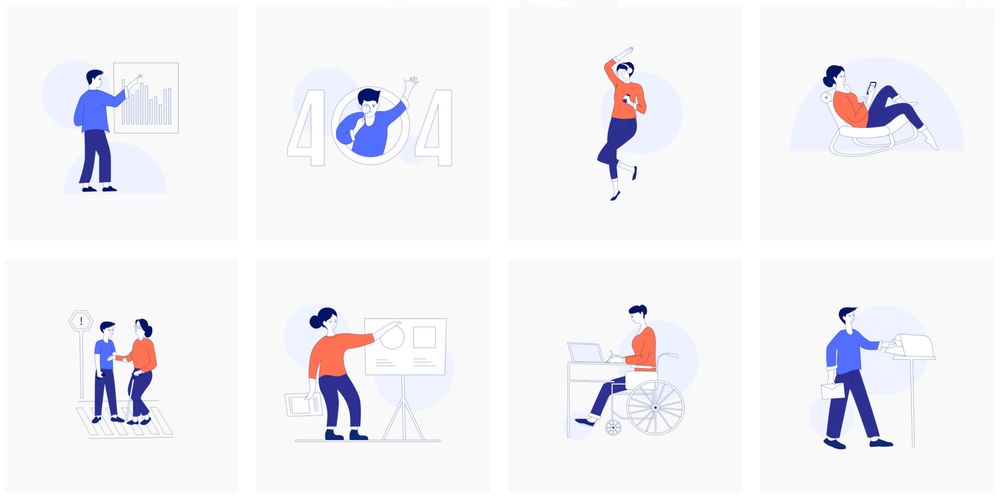 Pixsellz boasts the most appropriate app illustrations in different categories such as Hanky, Flaarp, Muir, Sections Ecommerce, and more. You can choose from these categories or go for a one-time payment with the Bundle 2021 offer.
16. DrawKit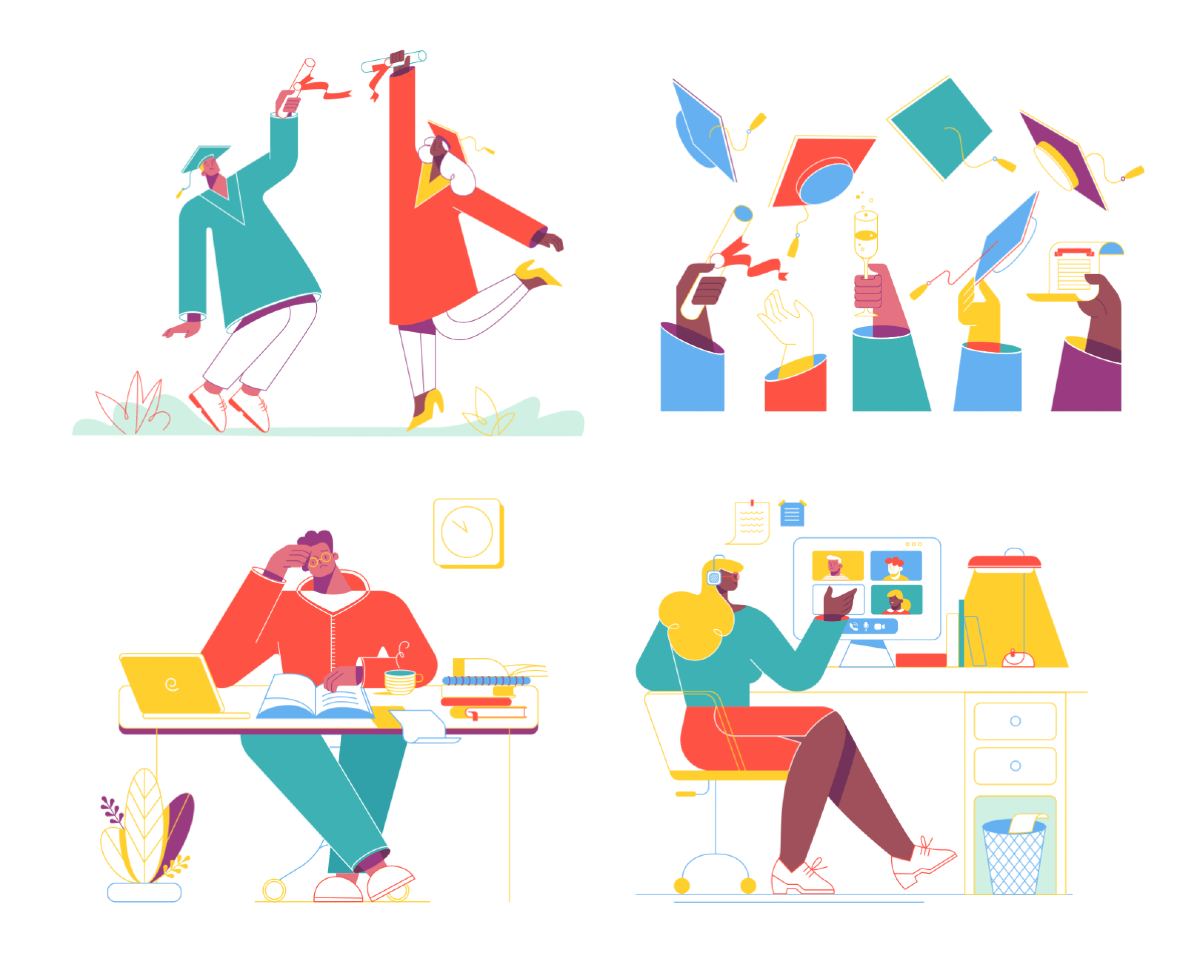 DrawKit also offers paid illustrations, which are better in quality and have more variety. The illustration packs cost $29, and some sample categories are Startup and tech, Ecommerce, Women and mothers, and more.
17. Shutterstock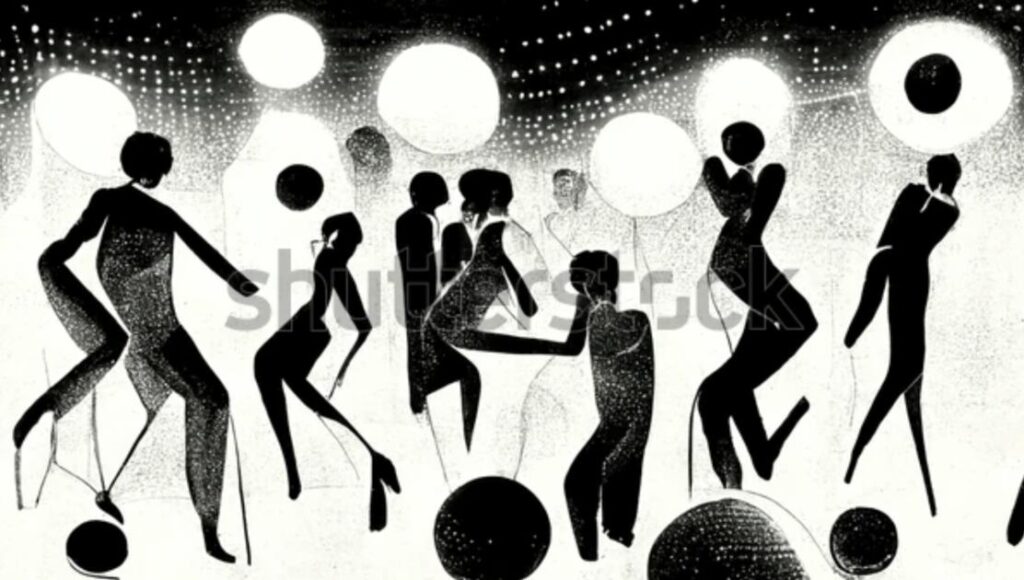 Shutterstock is another best paid app illustration website with high-quality images. It's easy to browse for illustrations on this platform. You can download free illustrations that are part of a free trial offer. Once the trial ends, you may need to pay for each downloaded illustration. A premium illustration price on Shutterstock varies depending on the type of license. However, you may also subscribe monthly for as low as $49 for five images.
18. Behance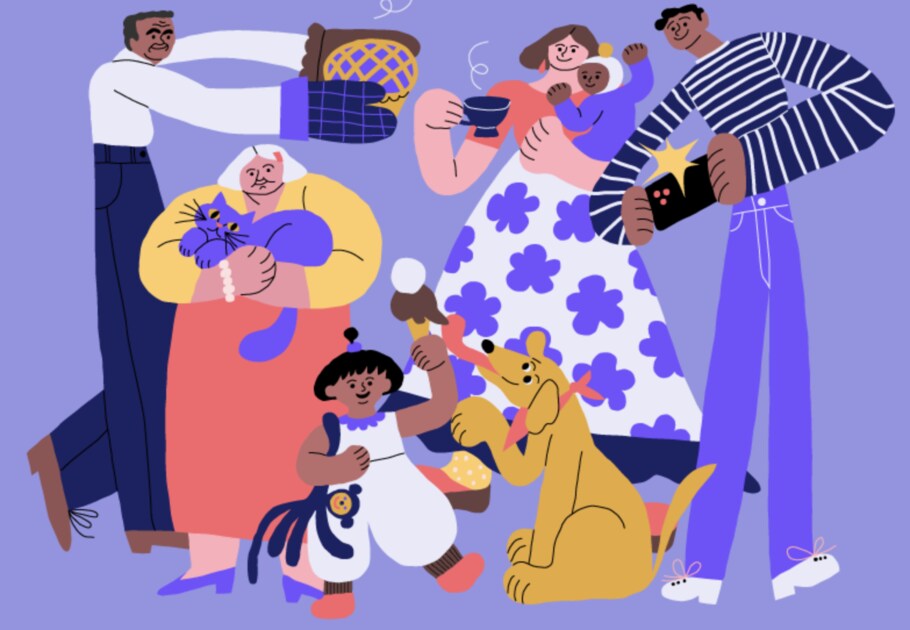 Behance comprises a community of talented illustrators, app and web developers, and graphics designers. You will see some illustration designs on the platform and can hire the designer responsible for the illustrations. You can only save the illustrations on your Moodboard for inspiration.
Check rates and negotiate with creatives here.
19. iStock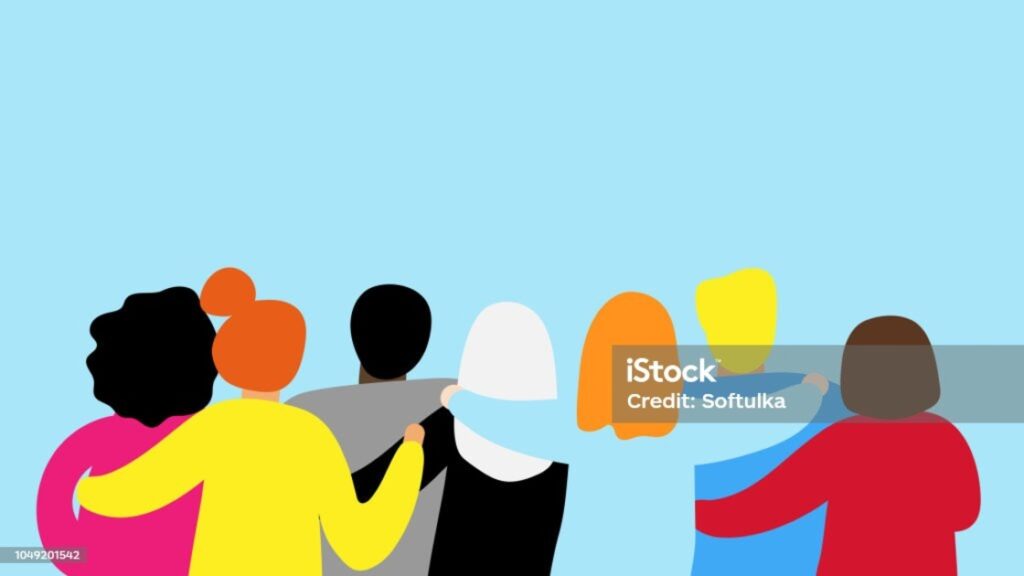 Icons8 is one of the best app illustration websites for downloading illustrations quickly. You can browse the various popular categories and choose one that fits your app. You may also select the Signature collection, which contains curated exclusive illustrations and editable vectors. Or choose the Essentials collection, which contains affordable everyday illustrations. Pricing for iStock varies by the number of credits or image downloads.
20. Dribbble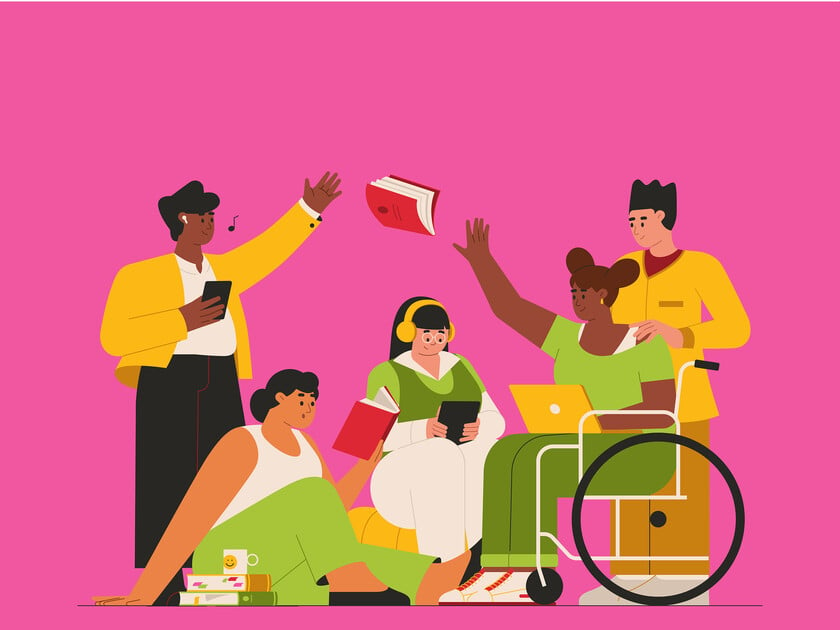 Another option is to visit Dribbble and hire an illustrator for your app. The platform has world-class talent that can fulfill your UI/UX design needs. You can post a job on the design job board or hire designers immediately. Both come with different monthly rates.
Benefits of Free and Paid App Illustrations
Brands can use these free and paid illustration websites, depending on their needs and goals. But one thing is for sure. If you're aiming for brand growth, paid app illustrations are better. Buying illustrations for commercial use is always a smarter choice. But let's enumerate the benefits of free and paid illustrations:
Free Illustration Benefits:
Free
Fast
Direct download
Available to everyone
Saves you time
Easy to use
Paid Illustration Benefits:
Tailored to your brand
Unique
Professional
Upfront licensing
Create cohesive branding
No attribution required
High-resolution
Source files
Conclusion
App illustrations should illuminate the copy, functions, and overall purpose of your mobile or desktop apps. Unfortunately, although free app illustrations may benefit some brands on a tight budget, these free resources don't make your brand scalable.
Moreover, opting for paid illustrations ensures that your brand stands out from the competition. If you want a hassle-free process for your app illustrations, see if Penji is right for you.