Browse blogs, websites, and webpages online, and tell me if you don't see a single custom illustration. While stock images are convenient and free, custom illustrations do a bang-up job of communicating your brand's message. Custom illustrations are eye-catching, more entertaining, and playful and complement storytelling better than graphic design or stock photography. Entrepreneurs and marketers have custom illustrations in their advertising visuals, and if you're not leveraging bespoke illustrations, you're missing out. Wondering what the best custom illustrator is that doesn't require too much of your time? We've got your back!
Penji is a household name in the industry. Our bespoke design platform lets you get unlimited custom illustrations and revisions your heart desires. And it takes a few steps to navigate this user-friendly software. Here's how it works.
1. Write a design brief
A design brief outlines the project details, so the professional illustrator knows how to accomplish the deliverable. Also known as the creative brief, it outlines your design project's scale, scope, and core details.
To use Penji's custom illustrator, sit down with the marketing and design teams to include these details:
Overview of your business. It's essential to give a brief description and overview of your business because illustrators use this to conduct industry and market research.
Project scope. This identifies the type of design project, such as logos, billboard designs, illustrations, and whatnot.
Target audience. Include who your target audience is, so your illustrator will know how to craft relevant custom illustrations.
Competition. One of the steps in the custom illustration process is researching the competition. Include who your top competitors are. This way, professional designers will also understand how the competition uses custom illustrations to communicate with customers.
Objective and goal. Identify the objective or goal of the design project. What outcome do you want from the custom illustrations? Are you creating illustrations to explain your product features? Do you aim to garner more leads for possible conversions through illustrations? Including the project goal and objective will help illustrators strategize and integrate techniques and marketing psychology to help achieve goals.
Design samples. It also helps if you attach some design samples in Penji's custom illustrator tool. This way, professional illustrators will know the outcome you want.
2. Log in and create a new project
Penji offers three affordable pricing plans. Once you've chosen your desired plan, you can log in to the custom illustrator's dashboard to submit your first design request. Penji's customized illustrator platform is pretty straightforward and requires zero learning curve.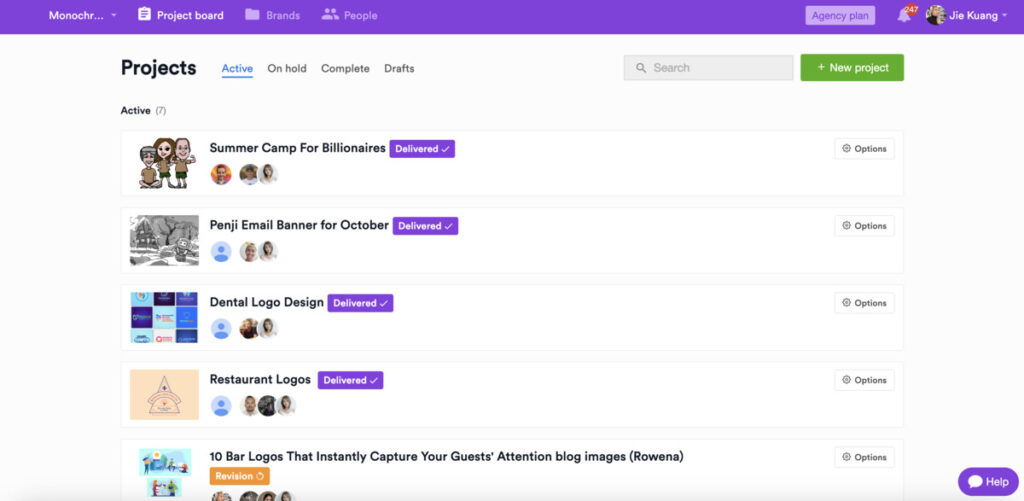 The user-friendly interface lets you enjoy the entire design creation process in a breeze.

Click on the +New Project button in the upper right corner.
3. Enter your design brief
It's time to fill in the fields needed for your design brief. This step is crucial because this allows Penji's professional illustrators to understand your design project. We recommend that you provide every detail necessary for positive project fruition. This way, you'll have fewer revisions, and projects will go smoothly.

Penji's custom illustrator tool makes it easier for you by providing a Design Category dropdown menu. Penji offers more than 120 design project types, categorized in the menu, to make it even more convenient.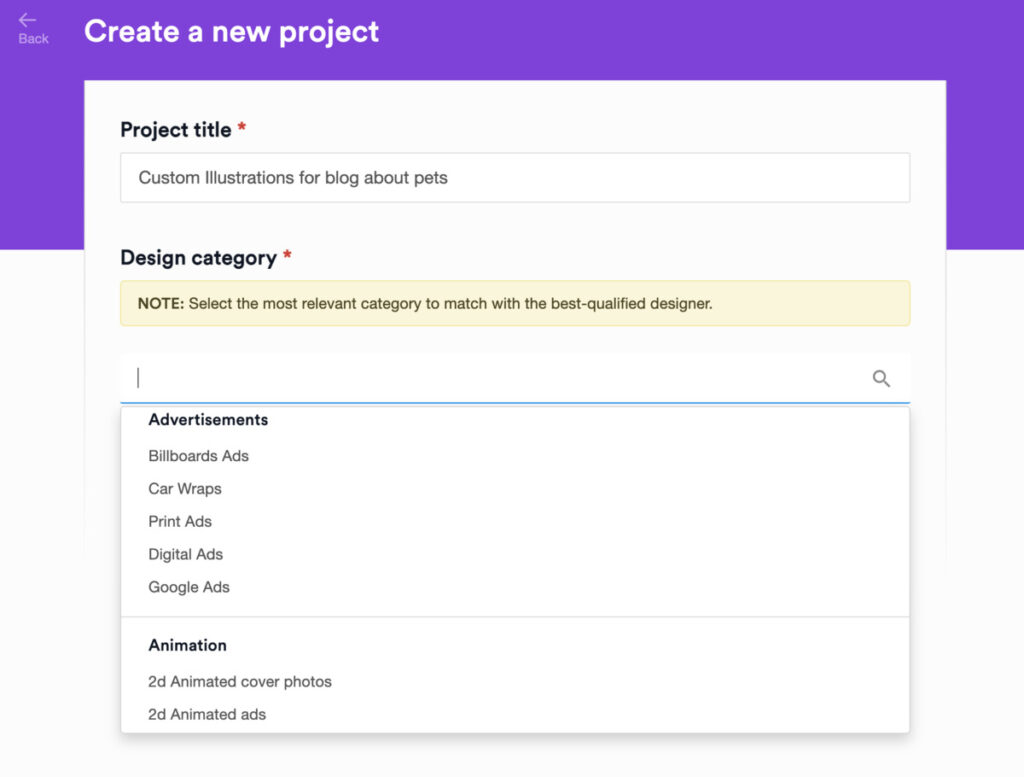 Next is the Description field, where you must enter the design brief. Penji provides a checklist of what to include. However, you may add more project details if necessary.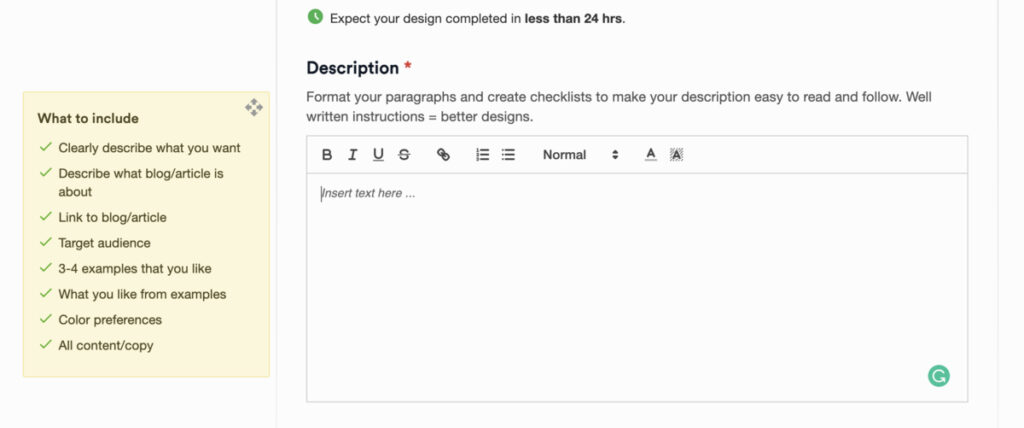 You may also attach illustration samples and click the Upload files button.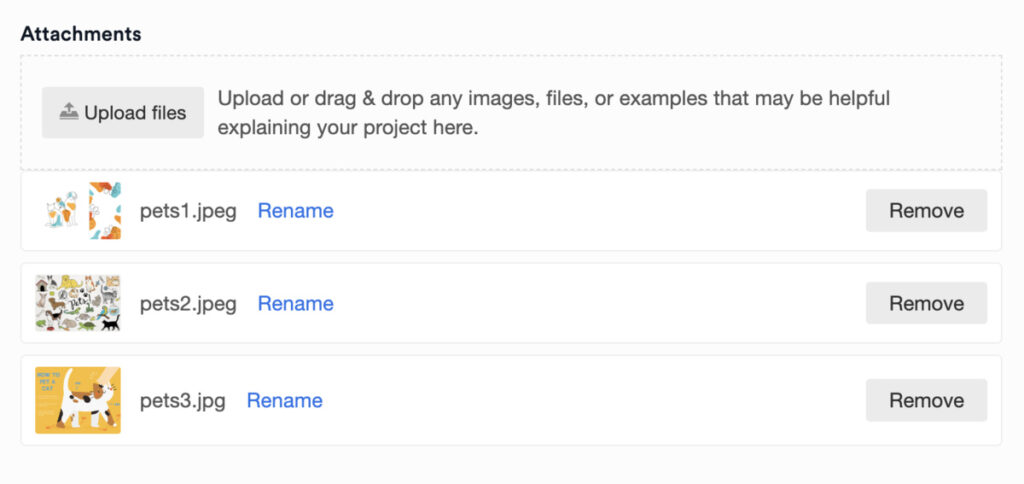 Next is to choose the file deliverable or format you want. Penji lets you save illustrations in various file formats so that you can use the illustrations on different channels.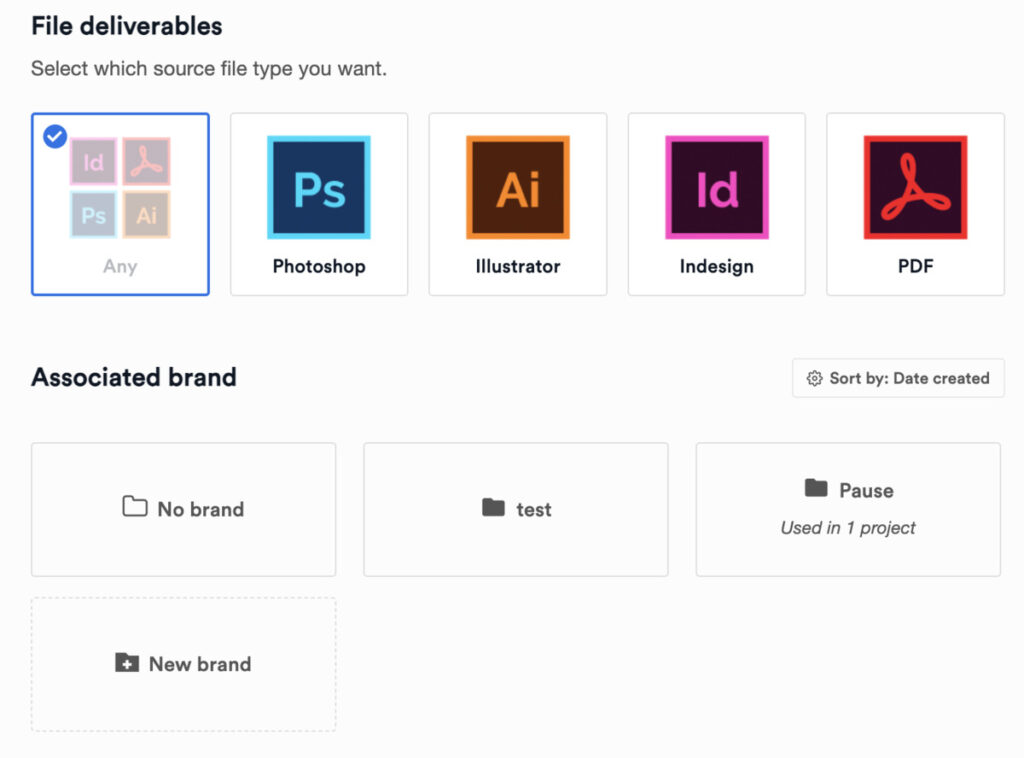 Penji also lets you save branding guidelines for unlimited brands in the platform, so you don't have to repeatedly create them for every project. You can select the correct guideline from the Associated brand section.
Click the Create Project button, and Penji will automatically assign the most suitable illustrator and dedicated account manager to monitor the project.
4. Wait for 24 to 48 hours
One of the benefits of using Penji's powerful custom illustrator is a fast turnaround time of 24 to 48 hours. Once the request has been submitted, you just have to sit back and wait for the first draft.
Simple design projects are completed within 24 hours. However, complex projects may take up to 48 hours. You will be notified when drafts are ready and uploaded to the platform.
5. Use the point-and-click revision
Once you receive the first draft, you can request revisions if unsatisfied with the illustration design.
Penji has a unique point-and-click feature, where you can click on the design element you want to be changed, type in your feedback, and re-submit.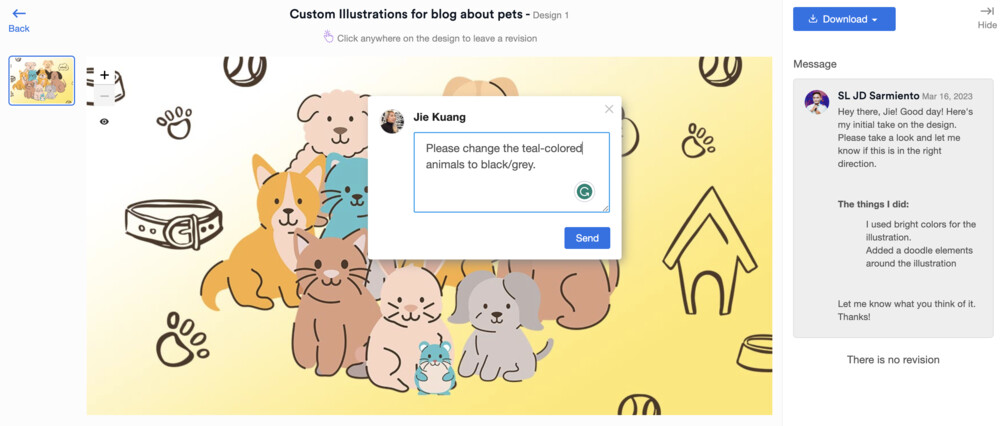 Penji's custom illustrator app also doubles as your messaging platform, where you can communicate with illustrators.
Penji also lets you add up to 10 team members to the platform. That way, it's easier to collaborate with your team in real-time.
6. Download and save the file
Once you receive the revised design and are 100 percent happy, click the Download button. Penji automatically saves the file on your computer.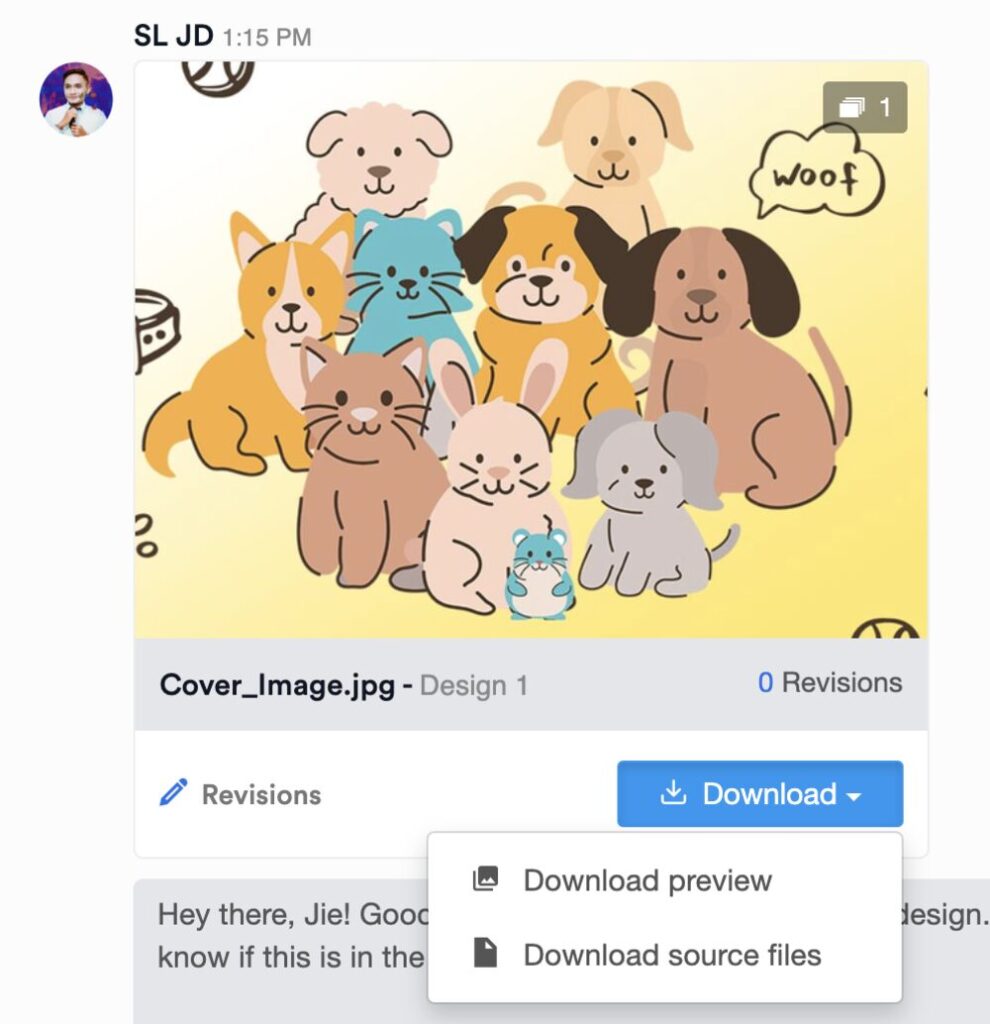 You can now use the custom illustrations on your website, online ads, print materials, and more!
Why Use Penji's Custom Illustrator Tool
Aside from a hassle-free design process, here are some benefits of choosing Penji for your branding and marketing visuals:
Affordable fixed, monthly rates
Unlimited designs and revisions
Team collaboration
Fast turnaround
24/7 customer support
Vetted designers and illustrators
Brand folders
30-day Money-back guarantee
Ready to sign up and enjoy a convenient, quality, and efficient graphics and illustration design process? Sign up for Penji and get a 15 percent discount!