According to Contently, content has a connection to quantifiable business outcomes. This could be the reason why we get bombarded with data every single minute. According to Oberlo, Google processes more than 3.5 billion searches per day in 2020.
That's an exceedingly vast amount of noise a business needs to cut through. The popularity of social media platforms such as Pinterest and Instagram is proof enough that you need to hire an illustrator. With Penji, we can help you get fast content such as custom illustrations that can provide quick information at a glance.
How Illustration Benefits a Business
Visuals have the power to convey so much more information than just plain texts. In this fast-paced world of high technology, this is crucial. A block of a thousand words gets more impact when you add images in it. In molecular biologist John J. Medina's words, "Hear a piece of information, and three days later you'll remember 10% of it. Add a picture, and you'll remember 65%."
And that's only the start. An illustrator can transform an ad campaign, website, packaging design, and so much more. Here are some examples:
Add Impact to Your Websites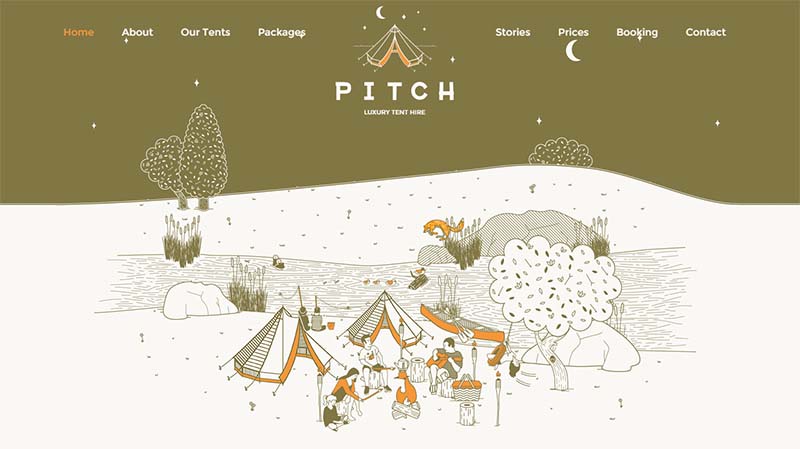 Pitch Tents hired an illustrator to fill their website with custom illustrations to convey the reliability of their products and project an image of fun and enjoyment. The images give a quirky yet stylish approach to presenting their brand and how people can benefit from their business.
Create Unique Merchandise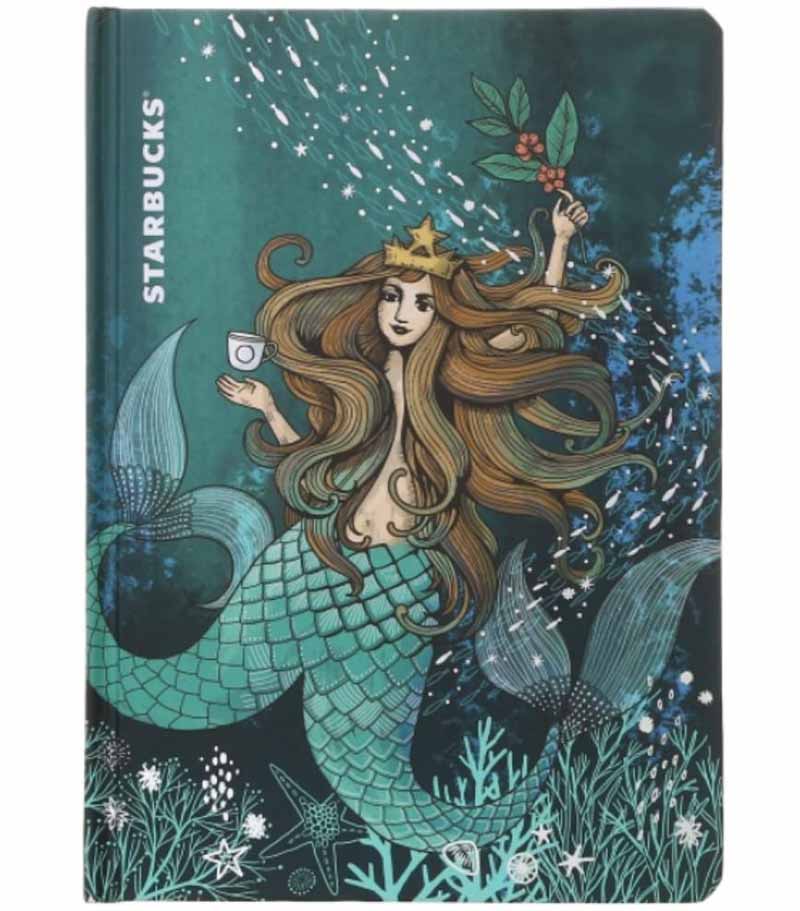 In 2017, Starbucks Coffee Japan released this beautiful Siren Notebook with a custom illustration of a mermaid. With more and more people going paperless, you might think that a notebook seems out of place. But this beautiful rendition of the character most associated with the brand makes it no surprise that people pay good money for this kind of novelty item.
Stand Out From the Crowd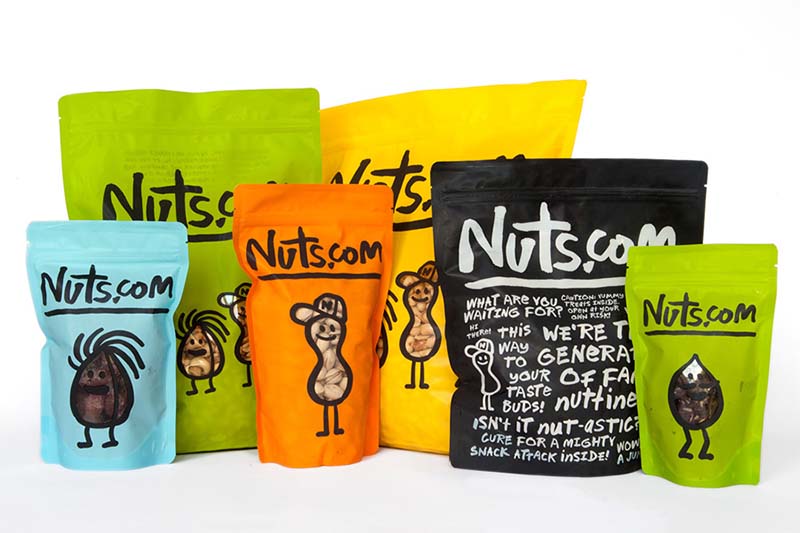 Standing out in a sea of ordinary, Nuts.com has successfully differentiated itself from the competition. Its product packaging design uses illustrations to make itself distinctive and appealing. The hand-rendered nut drawings, as well as the font, spells wholesome, young, and fresh.
There are many more ways you can use illustrations on all your marketing, branding, and advertising operations. They are a sure-fire way to get consumers to notice you. A Springer Link research shows that humans follow directions 323% better with illustrations than without.
What to Look for in an Illustrator
Now that we've seen how advantageous custom illustrations are for your business, it's time to hire an illustrator. If you haven't done it before, finding one can be a challenging endeavor. The internet is filled with places where you can search for an illustrator, but it isn't as simple as that.
There are factors you need to consider before hiring one. You need to look at portfolios, speak with several prospects, and browse through resumes. But sometimes, you won't be able to see what's beyond the façade. Knowing their work attitude can be ambiguous as well as if the talent they present to you is legitimately theirs, among many other concerns.
These are the traits you should look for when hiring an illustrator to help you find a good one.
Skills
Having a high level of illustrating abilities is first and foremost. They have to have creative ideas that they can efficiently execute on whatever platform their clients may need. This means that an ideal illustrator is someone who has the capability of combining excellent drawing skills with IT knowledge.
In today's web-based way of life, an illustrator must know how to render their artwork digitally. They have to know their way around different software and applications. They have to have the skills to draw images that will look beautiful on a computer as it is on canvas.
To get a strong gauge of what an illustrator is capable of doing, look at their portfolios. This will give you an idea of what they are capable of doing.
Styles
Illustrators also want to stand out from the crowd. This is the reason most of them create a style that is uniquely their own. When you look at portfolios, make sure that when you hire an illustrator, their style matches your needs.
Experience
Although working as an illustrator for a long time is no indication of talent and skill, it's also something you need to look for. An illustrator's experience will show you their attitude towards work. Having worked with a multitude of clients means that they are agreeable to work with.
Reliability
An ideal illustrator is one who understands the value of meeting deadlines. Submitting their artwork on time means you get to keep your deadlines as well. Reliability means working with the same illustrator, again and again, so you won't have to find a new one for each project.
One of the best ways to know an illustrator's reliability is through communication. If you can, speak with them through the phone, but email or chat can also tell you more than just relying on their resume. This leads us to the next trait you need to look for when you want to hire an illustrator.
Good Communication
A good illustrator is one who can communicate well with their clients. They have to understand what exactly you want in your illustration and ask you the right questions. This is to avoid missed deadlines or incorrect interpretation of your ideas.
Being open to feedback is also an excellent trait to look for in an illustrator. They must know how to take constructive criticisms and not be offended by them. This will pave the way for a good working relationship.
On-Demand Illustration Design vs. Freelance Illustrator
Hiring a freelance illustrator is easy, especially now that the internet has opened its doors to globalization. You can hire an illustrator anywhere in the world without having to leave your office. But some alternatives can help you get the illustrator that you need.
An on-demand illustration design service can get you the job done with fewer hassles. Let's take a look at both and see what will work best for you.
Freelance Illustrator
Hiring a freelance illustrator can be tempting, however, it also has its ups and downs. Before you hire one, consider these pros and cons.
Pros:
Availability
Most freelancers are available any time you need them. With just short notice, you can have your illustration in no time.
Saves You Money
Freelance illustrators usually get paid per project. When you don't need an illustration, you won't have to pay a freelance illustrator.
Flexibility
A freelance illustrator can come and go. You can always replace them whenever you want. If you're looking for a specific genre, you can hire someone else to do it for you. You won't be tied down to a single illustrator.
Cons:
Limited to One Style Only
A jack of all trades in the illustration industry can be unheard of. You'll rarely find someone who can do all the illustrating styles there is. With a freelance illustrator, you'll be stuck with one style only.
Recruitment Can Be Difficult
As mentioned earlier, a resume or portfolio won't allow you to see how an illustrator works. You have to go through several portfolios to find one that would suit your needs. In addition, there's no guarantee that what you see is what you'll get.
Dependability
A freelancer can disappear without prior notice. Most freelancers are working for more than one client. This means they can favor one over the other, and the sad part is, it could be you they are turning down.
On-Demand Illustration Design
Hiring a freelancer to do your illustrations can be productive, but also scary. With the cons we listed above, it may put you off completely. However, there is an alternative that can get you custom illustrations for your business. An on-demand illustration design service such as Penji can provide you with all the pros of hiring a freelancer.
Pros:
Access to a Wide Array of Styles
Penji's on-demand illustration design service has a team of highly-skilled artists with a wide range of styles. You don't have to pick one style and stick with it. You can have a realistic illustration today, and a surrealistic one next week.
Inexpensive
With a freelance illustrator, you'll be paying for each project that you commission them to do. Penji's on-demand illustration design service allows you to request for unlimited custom illustrations. All these for a fixed monthly rate.
Our Team and Agency Plans both include unlimited custom illustrations along with unlimited graphic design. Unlike some on-demand agencies that have a separate plan for illustrations, with Penji, you can request for both.
On-Demand Custom Illustrations
This means you'll get your illustrations when you need them. You won't have to wait for weeks for your request to be finished.
Unlimited Revisions
Penji's on-demand illustration design allows you unlimited revisions. This means that you can request to revise your project as many as you need to at no extra cost. The best part is, we don't hold grudges. We'll make sure that you'll get the illustration that you'll be happy with.
Cons:
There aren't any.
Signing Up for Penji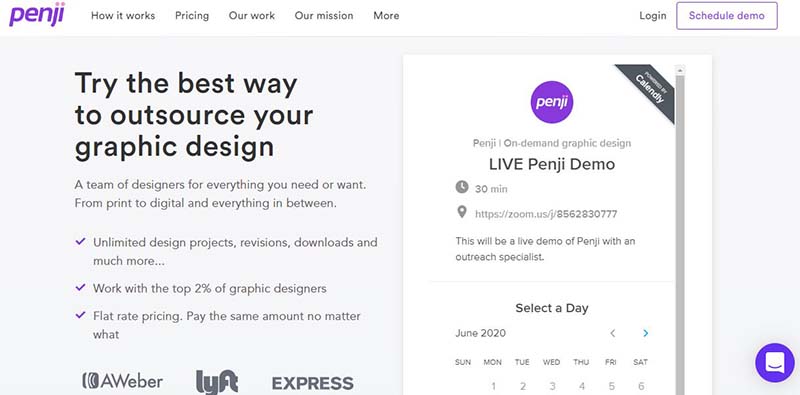 From vetting to getting your illustration, hiring a freelancer can be tedious and complicated. With Penji, signing up is quick and easy. You'll be first asked to schedule a demo.
Sign up for either the Team or Agency plan according to your needs. These two plans allow you to request for custom illustrations AND graphic designs. This is way better than hiring a freelance illustrator.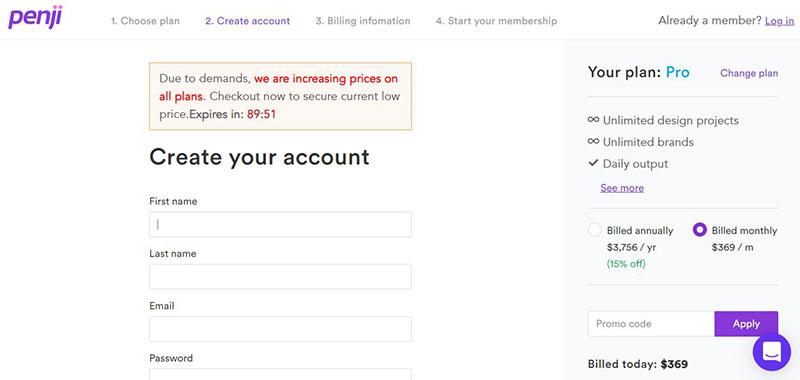 Fill in the form with your details, and you're ready for your first project.
Requesting Your First Illustration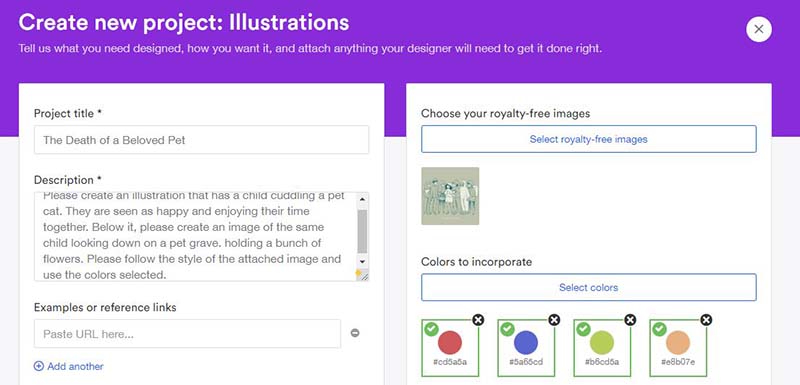 Penji's dashboard allows you to describe in detail what you want our artists to create for you. Communication is also done through the dashboard, making it easy for you to see all the communication and revisions done. You'll also receive a notification on your email account for your project's progress.
If you feel that you need references to show the artist what you want, you can always attach a link or upload a file on the dashboard. Our designers and artists will also reach out to you if there are things they need to clarify. This ensures that what you want is what you'll get.
Final Thoughts
Custom illustrations have the power to transform your website, campaigns, and other marketing materials into works of art. With Penji, you no longer have to hire an illustrator. Let us be your company's custom illustrator. Schedule a demo today.