A new social media platform has entered the ring, and naturally, everybody's talking about it. Threads, the new Twitter-style platform by Meta, crushed records by notching 100 million users in just five days.
At Penji, we're always dedicated to taking our clients' marketing to the next level. As a professional graphic design service, our expert team is always keeping up on the latest innovations.
That's why we've compiled this ultimate guide for businesses. It's everything you need to know about Threads.
What is Threads?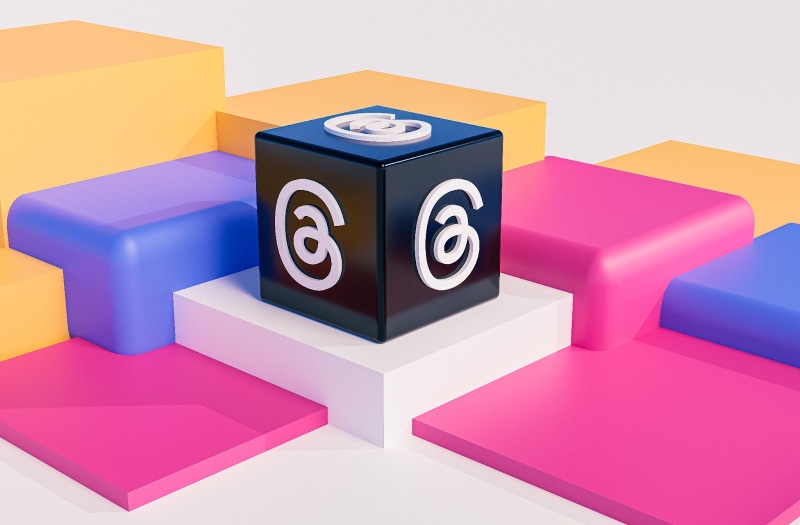 Let's start simple: Meet Threads. This new social network is a microblogging platform similar to Twitter that connects directly to your Instagram account.
Who created Threads?
Threads was created by Mark Zuckerberg's Meta, the company formerly known as Facebook. The Instagram offshoot is said to have been built by a small team of engineers at Meta over the past year.
When was Threads created?
Believe it or not, the original Threads launched all the way back in 2019. It was created as a Snapchat-style camera messaging app before shutting down in 2021.
The new Threads, which resembles Twitter, launched on July 5, 2023. Development of the app began in January 2023.
What does Threads mean?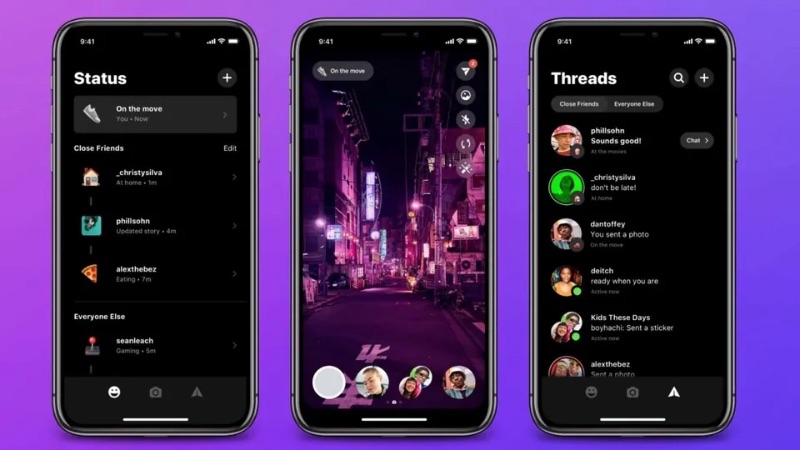 With so much talk about Meta Threads, many are probably wondering, "Why is it called Threads?"
The answer actually goes back to the original version of Threads; it referred to your individual conversations with friends.
On Twitter, a chain of tweets is referred to as a "thread." Sometimes, the entire reply section on a tweet is also called a thread. Threads' UI emphasizes a post's replies with a cloud of avatars appearing underneath a gray line, or "thread."
Posts on Threads are called threads, and the engagement element is emphasized. You can edit who can reply to your thread before you post it.
Make your Threads stand out
Get custom social media graphics delivered in just 1-2 days.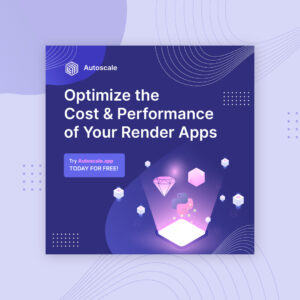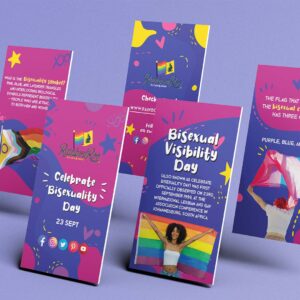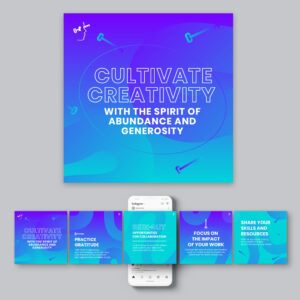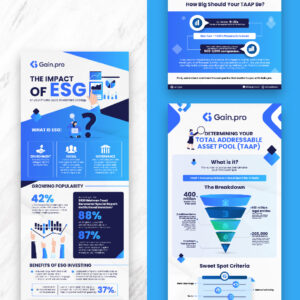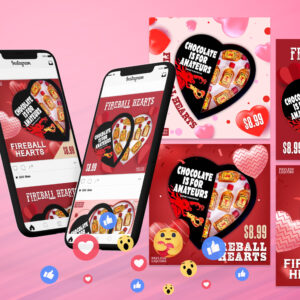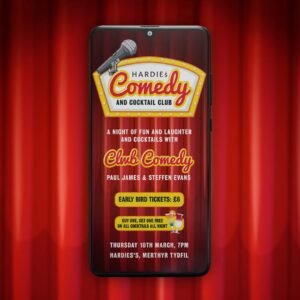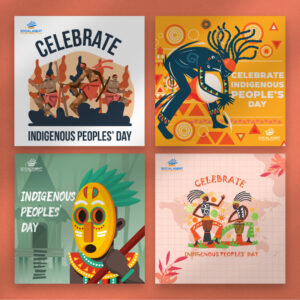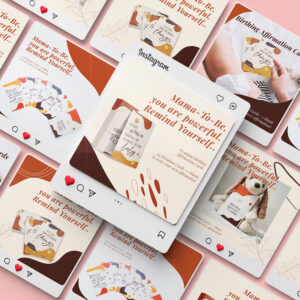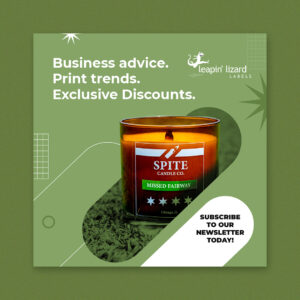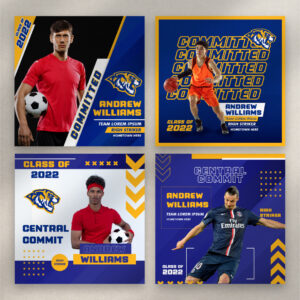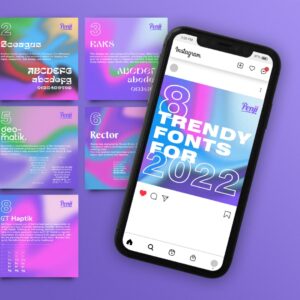 What is Threads for?
According to Zuckerberg himself:
"The vision for Threads is to create an open and friendly public space for conversation. We hope to take what Instagram does best and create a new experience around text, ideas, and discussing what's on your mind."

-Mark Zuckerberg, @zuck on Threads
How did Threads get 100 million users in 5 days?
In light of Elon Musk's erratic decision making at Twitter, demand has been high for a good alternative in the past year. Where previous attempts like Bluesky and Mastodon had to start from scratch, Instagram already has over 2 billion active users.
Still, how did Zuckerberg get 1 in 20 Instagram users to download Threads so quickly? Part of it is the demand for a Twitter alternative. Part of it is the demand for a new social network, period.
Meta also made exclusive deals with everyone from Jake Paul to the Dalai Lama, getting them to populate the platform with high-profile posts at launch.
How do you use Threads?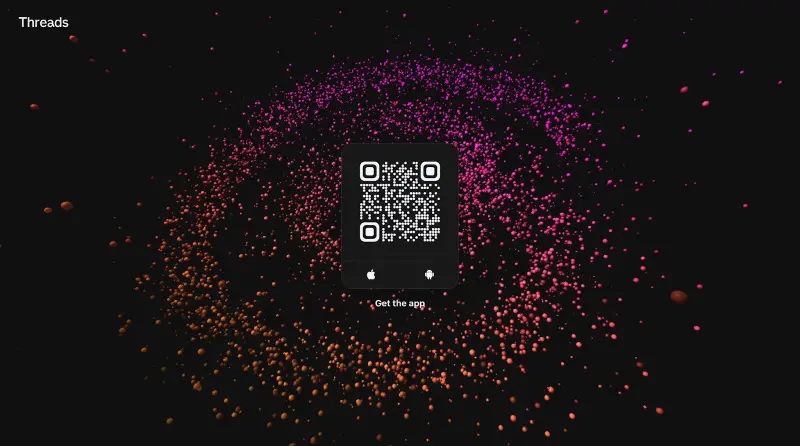 Unlike Twitter and many of its other competitors, Threads isn't available on desktop. So, how do you access it?
To get Threads, you'll have to download it from the App Store or Google Play.
Is Threads free?
Yes. Threads is available as a free download and does not currently include any in-app purchases.
How do I sign up for Meta Threads?
When you download Threads, you'll be asked to sign in with your Instagram account. Instagram is the only way to sign up for Threads.
On the bright side, this means that you don't have to create a new login, password, or username, as you would on another Twitter competitor.
How do I find people on Threads?
Once you sign in, you'll be given the option to import all your profile details from Instagram, and automatically follow all the people you already follow there. Beyond that, you can find people through your feed or the search tab; just look for their Instagram handle.
How do I create a Threads profile?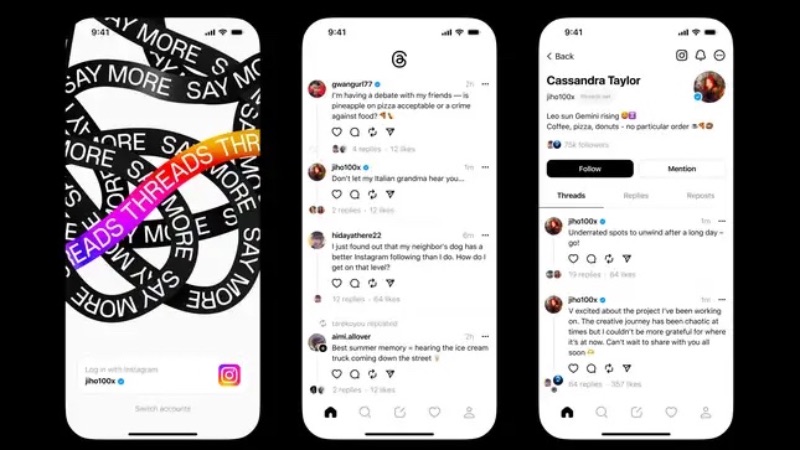 Your threads profile contains the same information as your Instagram profile: your name, username, bio, profile pic, and an optional link.
When you sign up for Threads, you can automatically import your info from Instagram and start posting right away. In fact, you actually can't change your name or username on Threads (unless you change them on Instagram).
How does the Threads feed work?
Unlike Twitter, you can't really curate your feed on Threads. There's only one feed, and it contains a mix of people you follow and content suggested by the algorithm.
This is similar to the type of feed seen on many modern platforms like Instagram and TikTok. However, it's one of the main things that distinguishes it from Twitter.
What can you post on Threads?
You can make short posts of up to 500 characters on Threads. If your thread is longer than that, it'll automatically be split into multiple posts. While the platform is mainly text-based, you can also post:
Images (with alt text)
GIFs (with alt text)
Videos
Links
Reposts and quotes of other people's threads
What can't you post on Threads?
Threads follows the Instagram Community Guidelines. That means that you can be penalized for posting:
Copyrighted content
Nudity (except for art, health, or protest-related reasons)
Spam
Giveaways in exchange for engagement
Illegal content such as praise for terrorist groups, sexual services, selling drugs & alcohol, etc.
Hate speech
Credible threats
Content promoting self-harm
Graphic violence
Can you delete your Threads account?
Nope! Threads is a companion app to Instagram, so as far as they're concerned, your "Threads account" is just… your Instagram account. The only way to delete your Threads account is to delete your Instagram.
However, you can delete your posts, or delete the Threads app, at any time.
Posting on Threads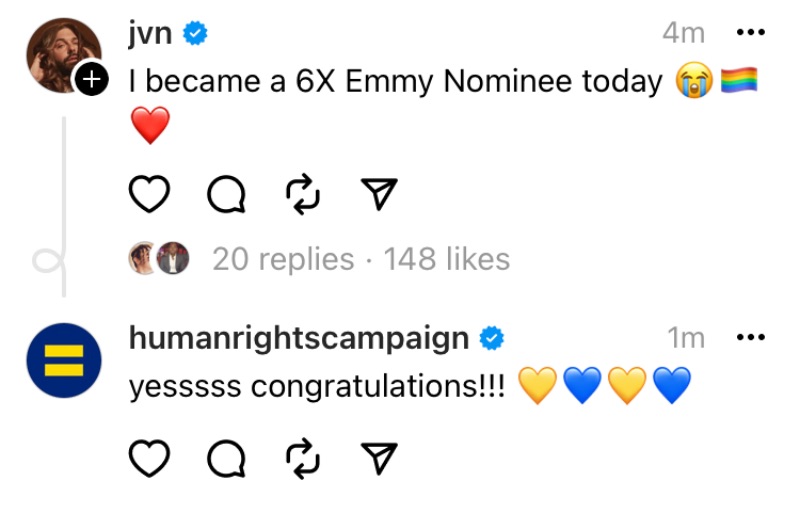 Let's break down the different things you can do on Threads, including how to start a thread, how to mute or block people, and how to delete Threads posts.
Creating a thread: The middle button on the bottom menu of the Threads app allows you to create a thread.
What to post: Short, engaging content similar to what you'd post on Twitter, alongside images, GIFs, and videos.
Interacting with others' threads:You can like, comment, repost, or quote other people's threads using the four buttons underneath each post. With the share button, you can add a thread to your Instagram story, feed, get a link to share, and even post it to Twitter. Threads will embed on any website that supports Instagram embeds.
The upper right menu: Those three dots in the corner of any thread allow you to change settings. On your own posts, you can delete the thread or change who can reply to it. On others', you can block, mute, or report accounts and posts.
How does Threads compare to Twitter?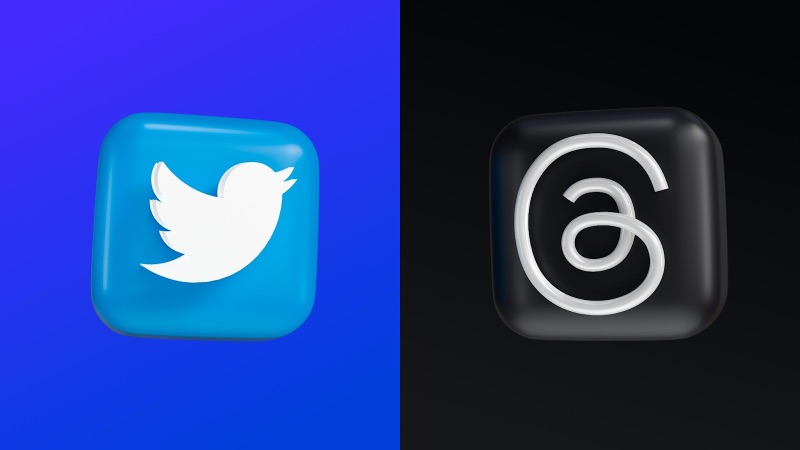 While Threads has wisely avoided comparing itself to Twitter, they're very similar in terms of how they function. If you've ever used Twitter, getting started on Threads should be a breeze.
But when comparing Threads vs. Twitter, a few things jump out.
Price: Both Threads and Twitter are free, but Twitter promotes additional features such as longer posts, bigger file embeds, and promoted content with their $8/mo Twitter Blue subscription.
Feed: While Twitter offers an algorithmic For You feed, you can also choose to only see tweets by people you're following, or create lists to see tweets from specific accounts. Threads only has one feed, and it's based on their algorithm.
Search: Tweets are easy to discover with Twitter's search and SEO features. Threads doesn't let you search for specific posts at all, only for accounts.
Moderation: Threads strictly follows Instagram's Community Guidelines, and reserves the right to remove any post. Twitter's rules are less strict, and it's become notorious for failing to enforce them. For what it's worth, Twitter also collects less personal data than Threads.
Engagement: Twitter has a wide range of tools to boost and track engagement, such as direct ads, promoted tweets, and Twitter Blue promotion. Threads has stronger engagement because of its algorithm, but there's no way to promote or track your threads.
All in all, Threads is definitely a bare bones app compared to Twitter, but that may be its appeal. When you look at other recent social media fads like BeReal, it's clear that there's strong demand for a no-frills social experience.
Can I advertise on Threads?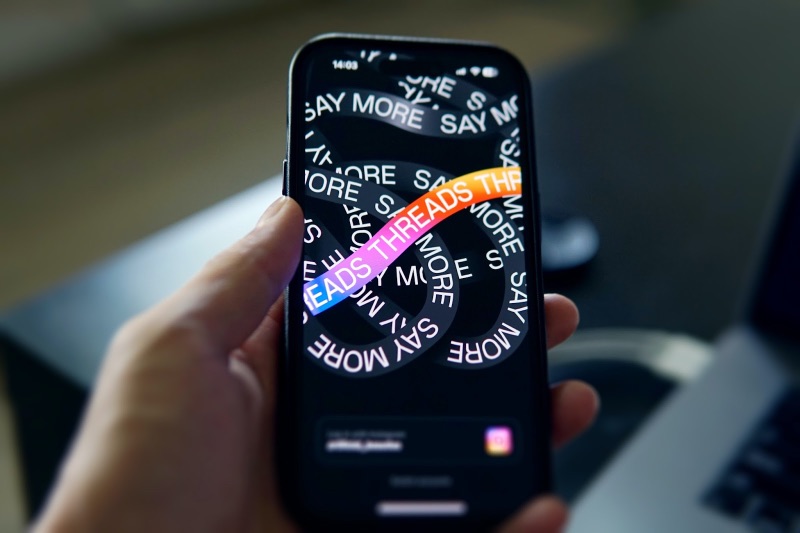 For businesses, a new social network means new social media marketing opportunities. But for now, Threads does not support ads.
According to a Reuters report, Meta isn't considering monetizing Threads until the platform reaches a milestone of 1 billion users.
For comparison, it took Facebook and Instagram 8 years each to reach that benchmark, and TikTok took 5. Twitter, Threads' chief competitor, has never reached a billion users.
That being said, the spectacular user base growth Threads has seen already is proof that 1 billion is far from a pipe dream.
Should I start a Threads account for my business?
Despite the lack of ads, there are still plenty of good reasons to get on Threads as a business owner or marketing team. It's hot right now, it's advertiser-friendly, and a lot of people are on it.
If your brand is already on Instagram, you'll carry a lot of your followers over to Threads just by signing up. You can get great engagement for short-form content, and thanks to Meta's algorithm, you'll get seen by people who might have never heard of your brand before.
New social platforms present a great opportunity to stand out. A huge glut of users is looking to find something new; all you have to do is give them what they're looking for—engaging, funny, useful, or otherwise interesting content.
How Penji can help boost your business on Threads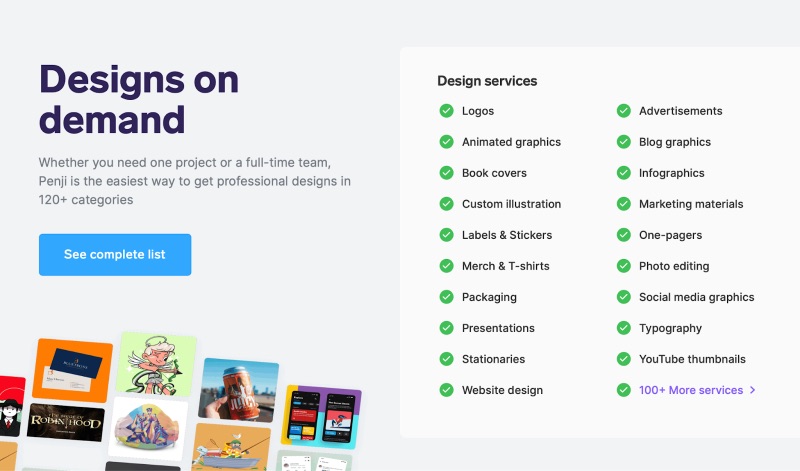 You may not be able to monetize your Threads account yet, but you can still reach millions of new customers, and one of the best ways to do that is with engaging graphics.
Penji offers on-demand graphic design in 120+ categories, so you can launch your Threads campaign in a flash. Create digital ads, memes, infographics and more, all designed by certified professionals with turnaround in 24-48 hours.
You can get a one-off design from our creative marketplace today, or sign up for an unlimited design subscription with a 30-day money back guarantee.
Still got questions? Sign up for a demo and see how easy it is to level up your design.