68% of consumers claim their purchasing decisions are made while in the car. Are you capitalizing on that?
Thousands of ads are trying to reach you digitally, but you're not paying attention to any of them.
Why?
Advertising fatigue. We're constantly staring into screens, which makes it the best place to advertise, right? Not always.
Outdoor advertising is an IRL experience. Pretty rare nowadays, especially in terms of advertising. Which is exactly why you have to try it.
If you're looking to either invest in or purchasing outdoor advertising then here are 9 types of outdoor ads you should be familiar with.
Need outdoor ads designed for you? Sign up with promo code "OUTAD" for 25% off your first month!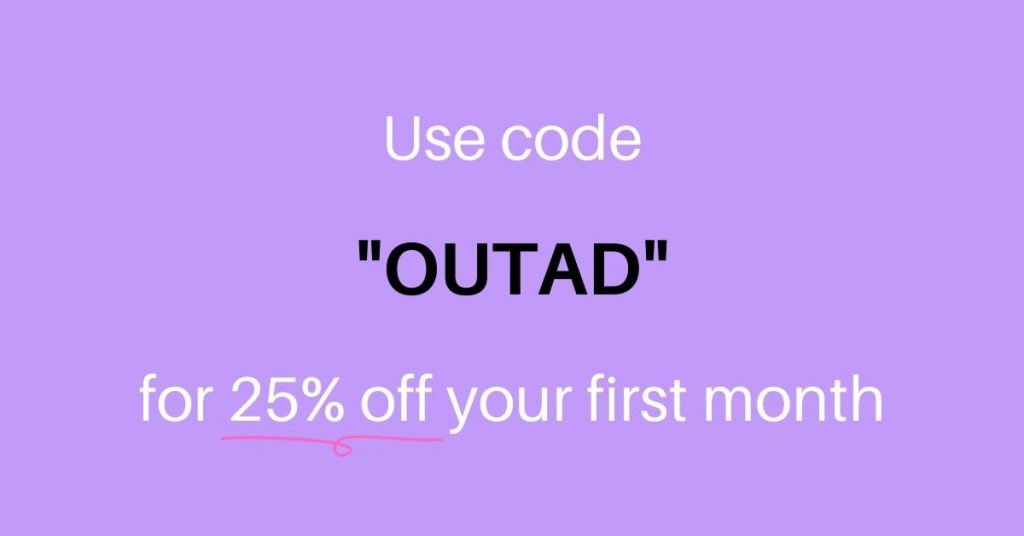 But before we take a closer look at outdoor advertising, let's first know what outdoor advertising is and its different types.
What is Outdoor Advertising and Types of Outdoor Advertising?
Outdoor advertising is a form of advertising strategy that enables companies to promote their businesses through outdoor means. There are nine types of outdoor advertising, which your business can utilize.
Billboard
Lamp Post
Bridge
Guerilla Advertising
Point of Sale
Transit
Retail
Stunt Advertising
Outdoor advertising
With these in mind, they can choose any outdoor advertising strategy that fits their budget and preference.
What is Meant by Outdoor Advertising?
Outdoor advertising refers to the advertisements plastered or displayed outside any establishment. It's also called out-of-home advertising, which, as the name implies, is an advertising strategy displayed outside the home.
What are The Types of Outdoor Advertising?
There are 2 main types of outdoor advertising: traditional and digital.
Traditional types of outdoor advertising include billboards and posters. However, many companies can also advertise on bridges, lamp posts, street furniture, retail, and point of sale advertising.
Aside from that, there's also digital outdoor advertising. Think of it as digital types of the ones mentioned. Unlike traditional printed outdoor advertising types, these ones "rotate" with other ads, whether promoted by your competitors or other companies.
And if you plan to start a campaign with these types, you need to consider different designs and dimensions to ensure that your advertisements are optimized when displayed.
Now that you have an understanding of outdoor advertising and its type, learn more about them in depth below.
1. Billboard Advertising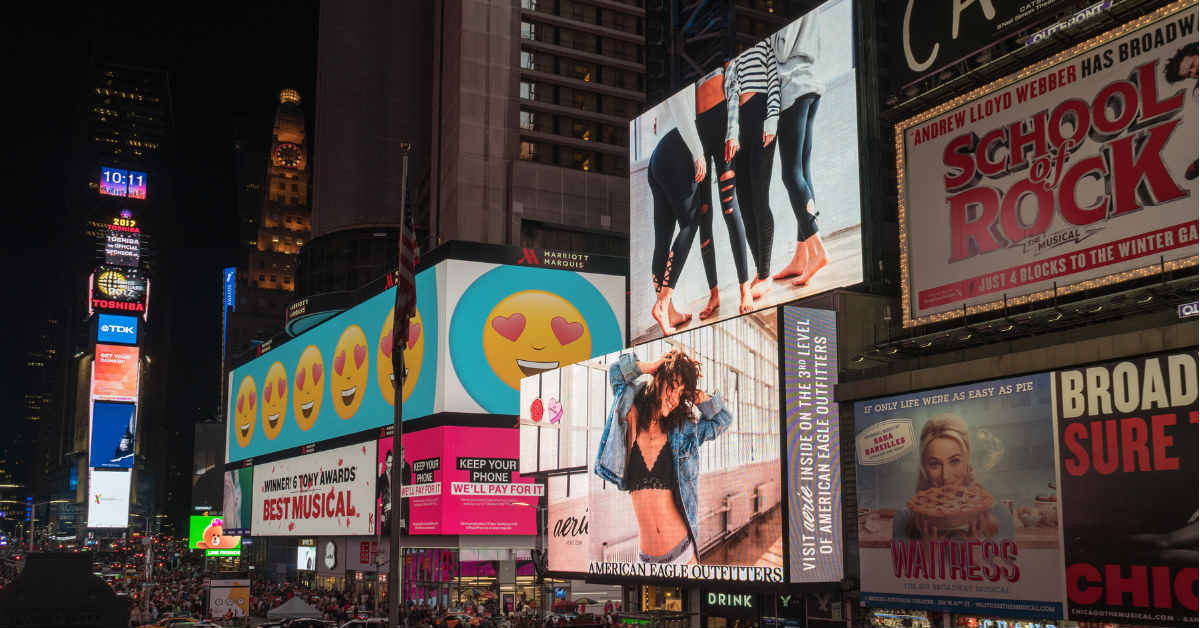 Billboards immediately come to mind when thinking of outdoor advertising, and for good reason. About 71% of consumers are engaged with these roadside ads.
Here are the most common types of billboards:
Static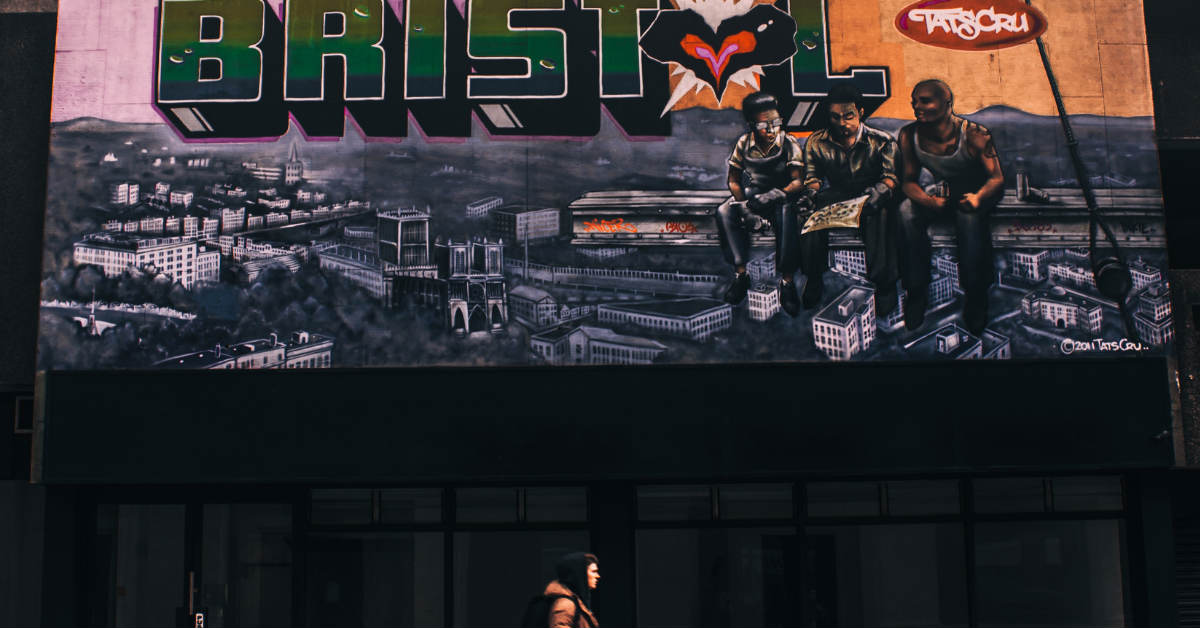 With about 68% of consumers make their shopping decisions while in the car, a well-designed roadside billboard can be a crucial part of any brand's sales funnel. This form of marketing is not meant to be aggressive and direct. It is subtle and more welcoming to consumers.
Mobile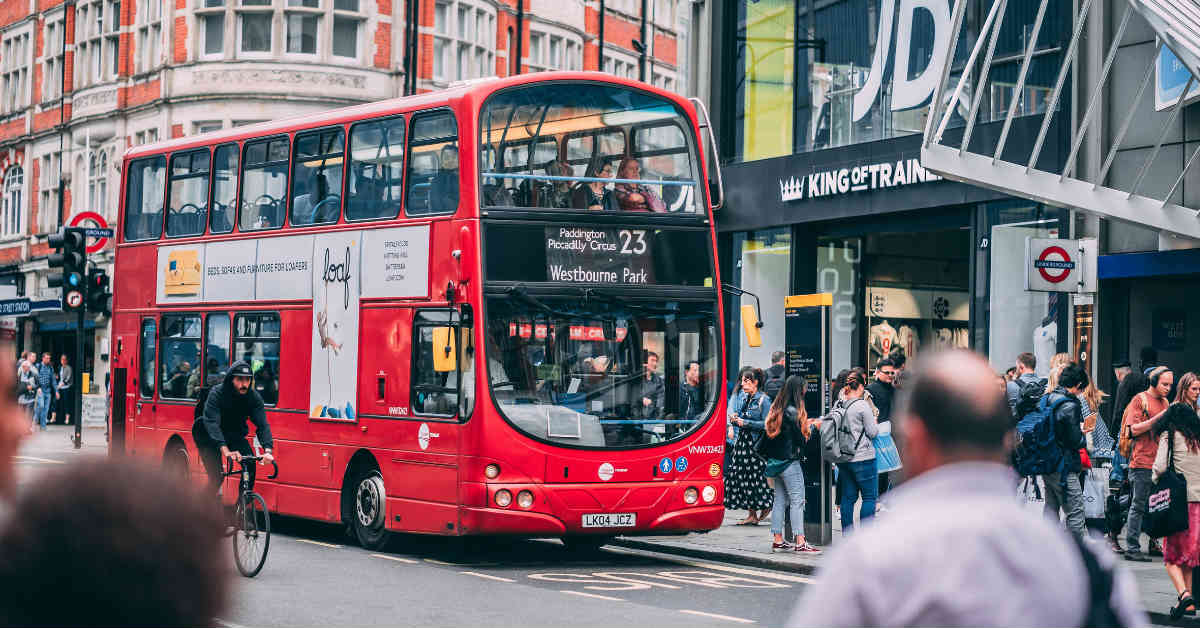 Unlike static display billboards that can't move anywhere, mobile billboards have the advantage of being able to go where the crowd is. If there's a concert or major event happening, you can coordinate your mobile billboards to appear more often in those areas.
Digital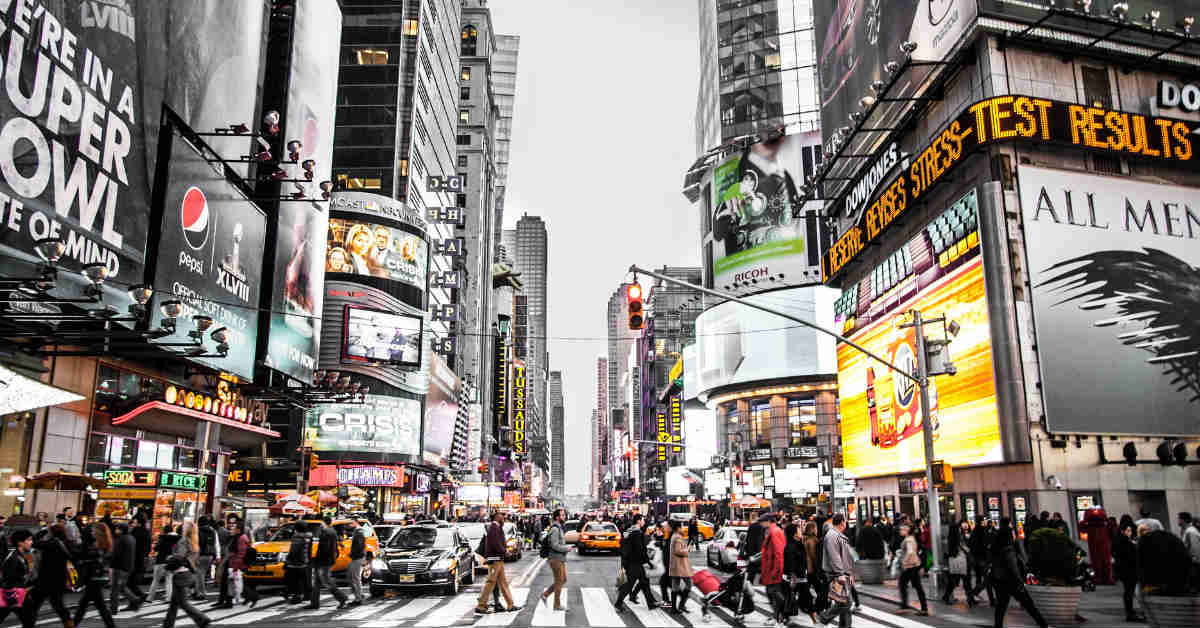 Digital billboards have the advantage of displaying videos and animations, making them significantly more eye-catching. You can be creative with your billboard design and messaging. The catch? They're about 3-4 times more expensive to advertise on than static billboards.
Interactive Billboards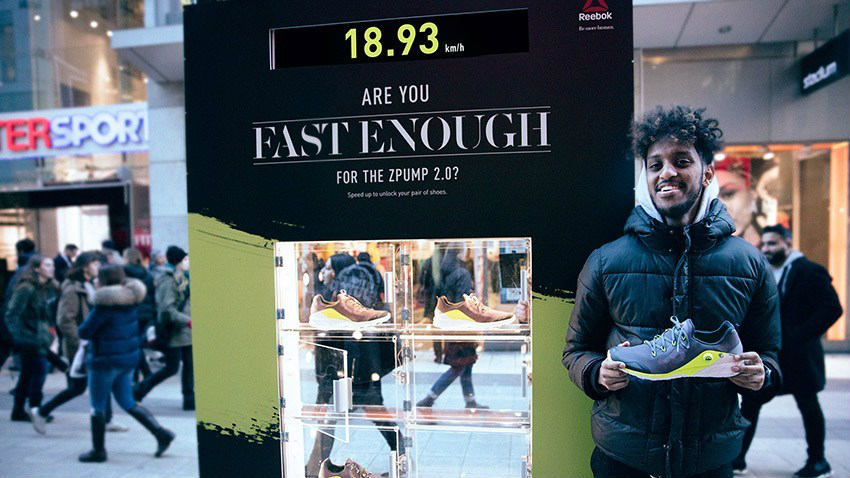 Making a billboard interactive puts a whole new dimension of engagement for brands. Looking at a billboard advertisement is one thing, but being able to engage with it is another.
In 2016, Reebok installed an interactive billboard with a speed camera with the ZPump shoes on display. Passersby were then encouraged to go past the speed camera and try to hit as fast as 10.5 miles per hour. All those who hit the goal were then rewarded with new Reebok ZPump 2.0 kicks.
Augmented Reality Billboards
An excellent example of augmented reality billboards is the Pepsi ad installed at a bus stop in London. On this "fake window," there were flying saucers, a tiger on the loose, robots, a giant octopus, and more.
2. Lamp Post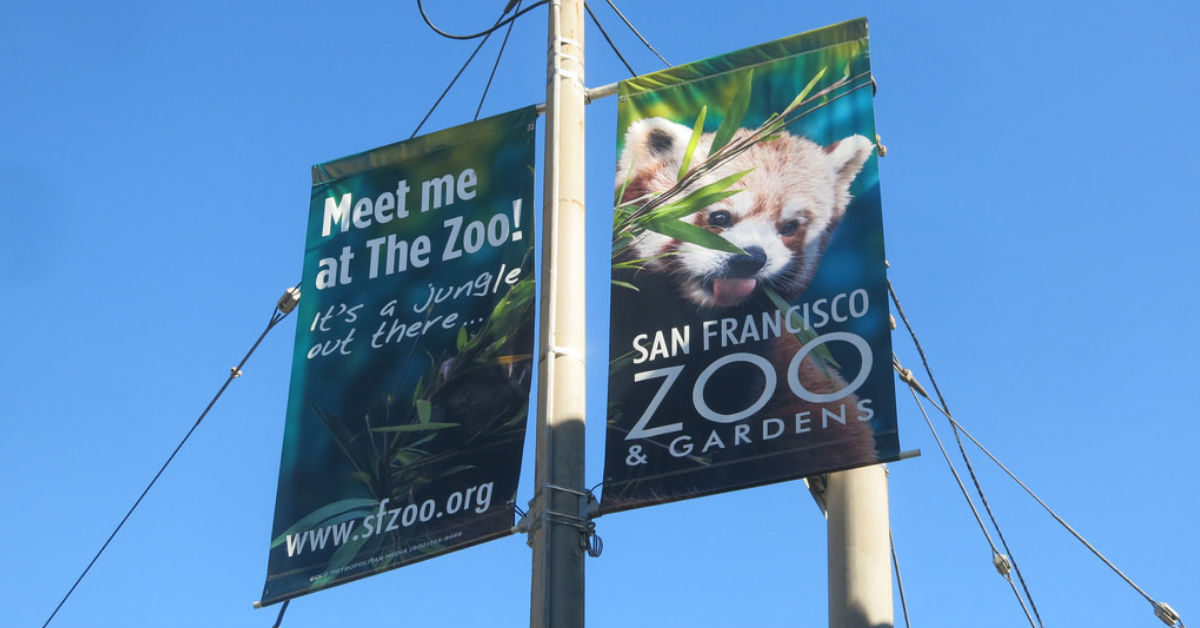 Digital billboards aren't the only types of advertising meant for nighttime. Lamp post banners forces you to pay attention to it by shining a light directly onto the ad, making it unavoidable.
3. Bridge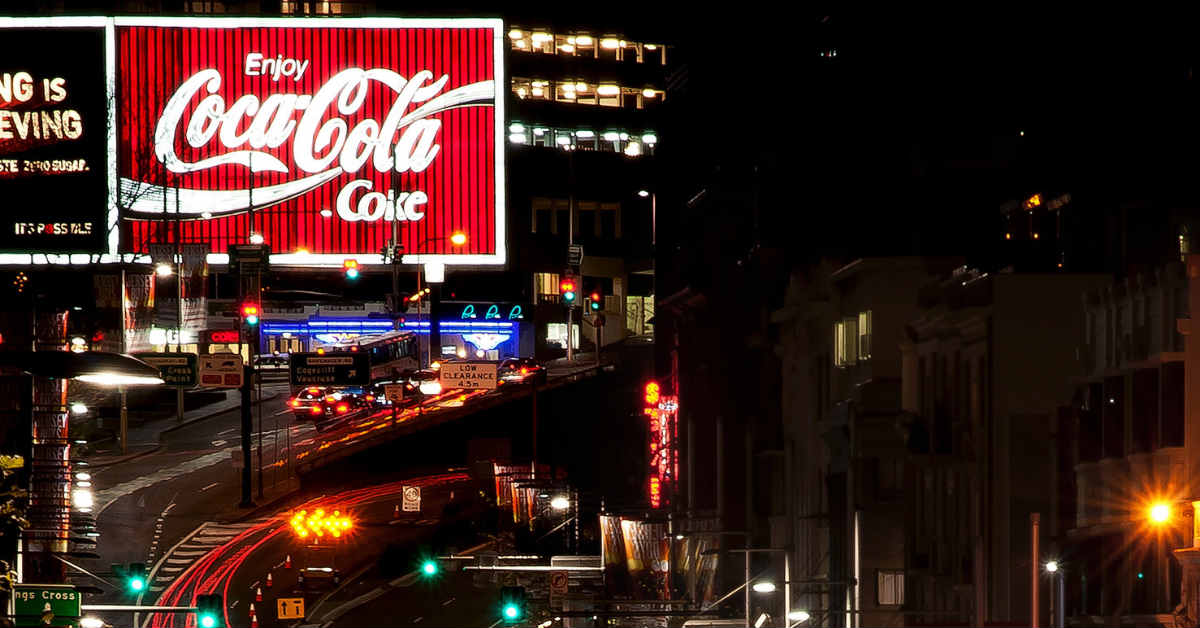 This style of outdoor advertising is best if your target customer is a frequent traveler. For example, if they work in New York but commute from New Jersey everyday, this style of advertising is ideal.
4. Guerilla Advertising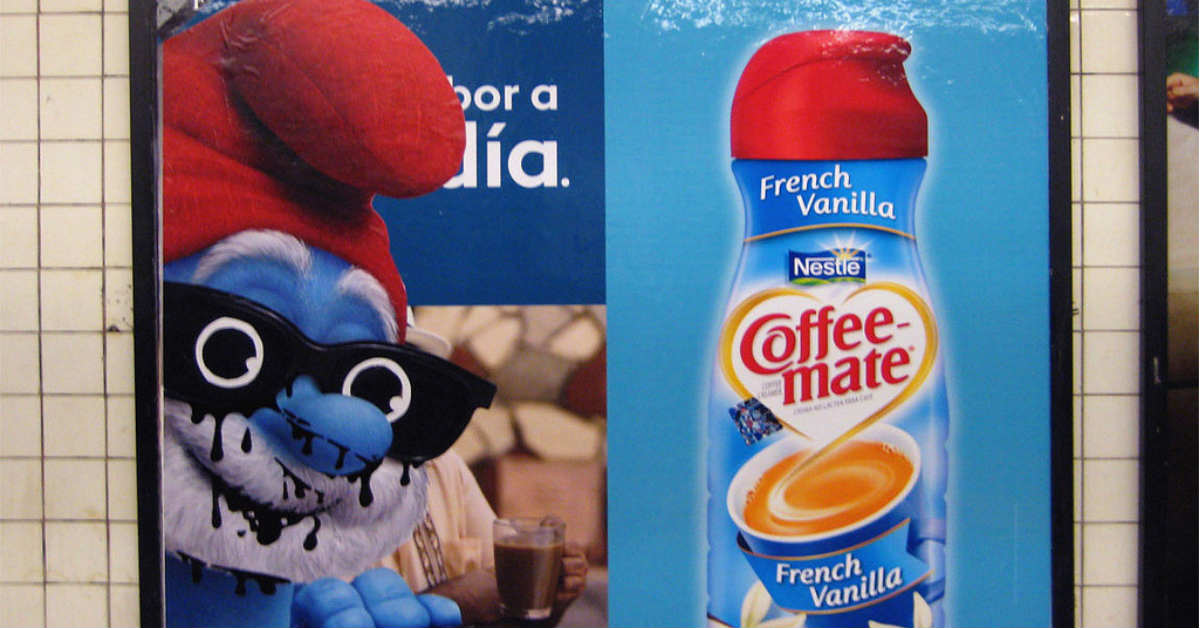 Guerilla advertising has a shock factor. To engage in this marketing technique, you simply take an existing item in public, and then you add to the environment. Be careful about how you go about the campaign because it can be viewed as vandalizing public property.
Common techniques for guerilla advertising:
Stencil graffiti or repeated works of street art
Reverse graffiti where marketers remove dirt from the surfaces to create natural-looking messages
Stickers
Undercover Marketing, also known as stealth marketing
5. Point of Sale Displays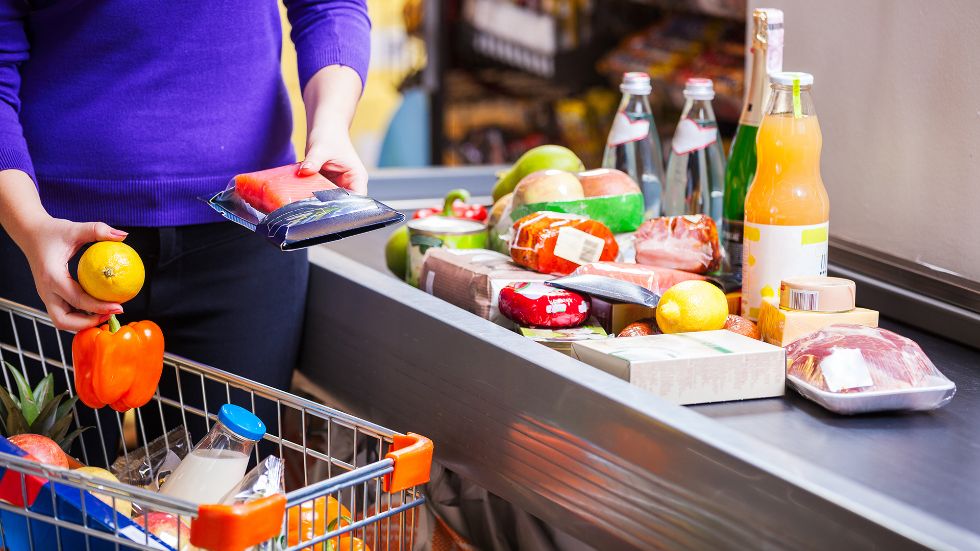 These products are designed to lure in impulsive buyers. Products at cashier counters often make customers feel like they're making a harmless last-minute purchase.
6. Transit Advertising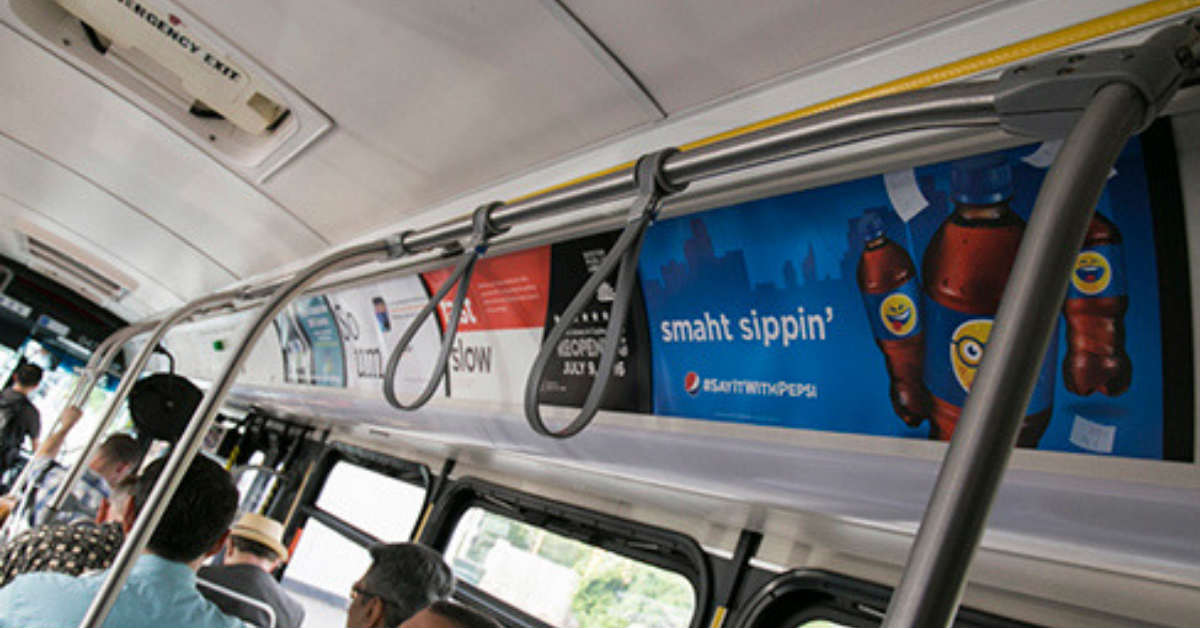 This type of outdoor advertising is typically seen on trains and busses. About 38% of consumers tend to stop at the store while on their way home, making this very opportunistic depending on your brand.
Remember that less is more. Since your market is always on the go, you need to feed them as much information as you can, without too much cognitive load.
7. Retail Advertising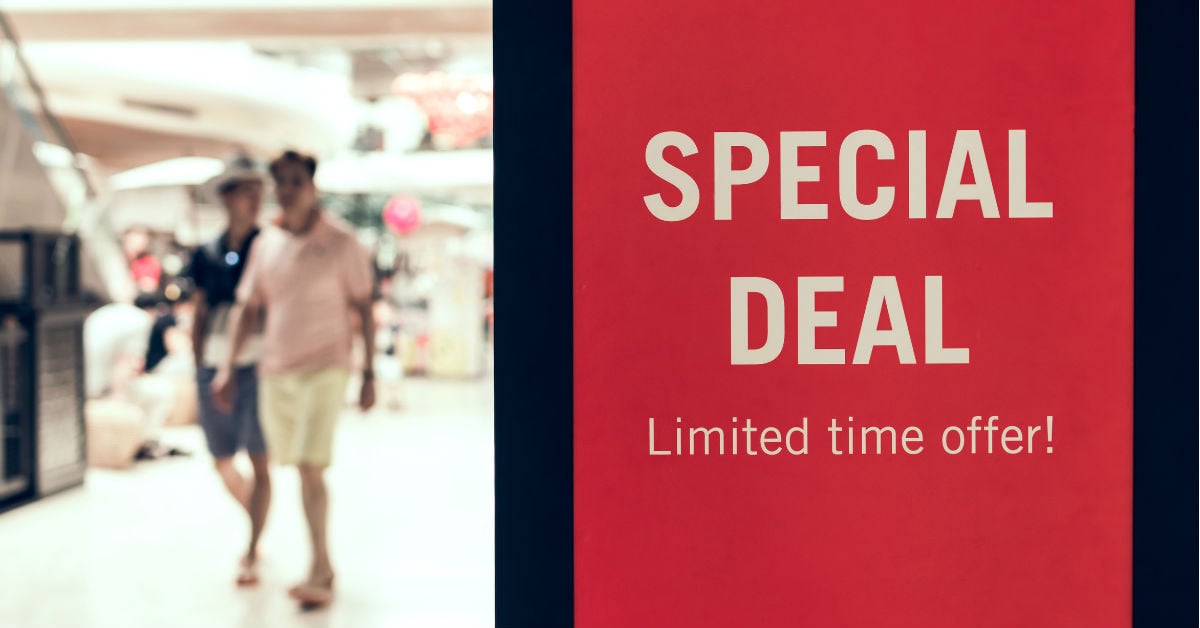 Consumers are already in the mentality to buy, so take advantage of the situation. Malls and shopping centers are great places to advertise, especially if you have your store just a few steps away.
8. Stunt Advertising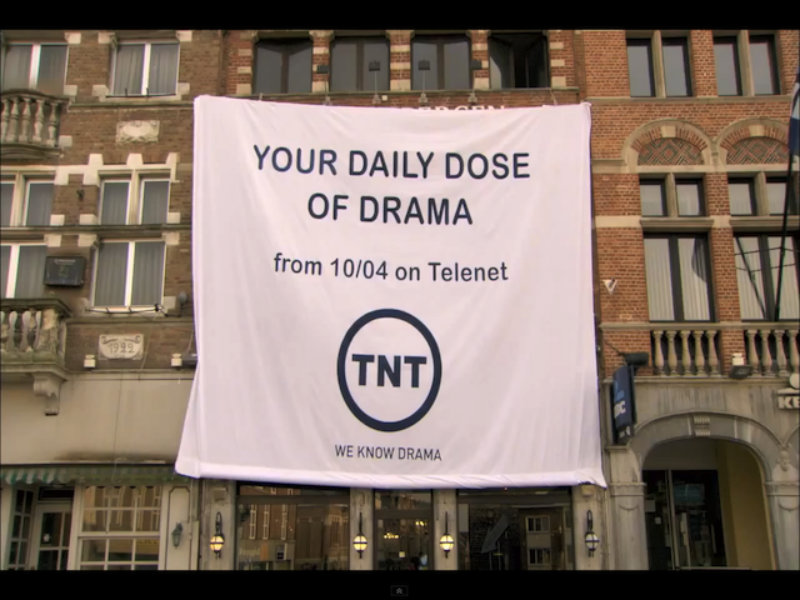 Stunt advertising takes outdoor advertising to the next level. This type takes more effort, involves real people, and generates emotions. One example is from Telenet, a Belgium-based cable and broadband provider.
In the middle of a quiet street, they placed a button and an arrow that said, "Push to Add Drama." Once people press it, the quiet town entirely changes into a chaotic scene. Medics, football players, detectives, policemen, brawls, gunfights give people their "daily dose of drama."
But you have to be careful when taking this approach. First, expect that there will be multiple outcomes. Other people might love your outdoor advertising, while others might view it as a desperate move. Either way, you have to be ready for it.
9. Outdoor Sign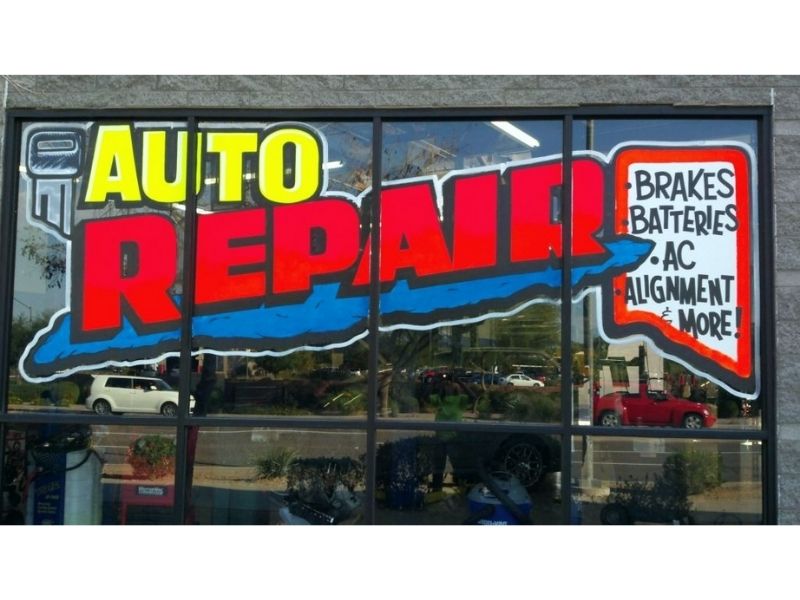 You might be spending a lot of money, time, and effort in creating these show-stopping marketing materials. As a rule of thumb, it has to stand out from a busy street.
Above is a good sample. Instead of using plain and otherwise boring signage, you can maximize your store's window to highlight your services. Add other information such as your address, email, and contact number so people can call you up in case of emergencies.
Need an outdoor ad design? We got you.
Request outdoor advertising designs with Penji.
The Penji platform is an all-in-one solution designed to:
create your projects
connect with our designers
download all your files
Here's how you can request an ad design with Penji.
Here's Why Penji is Different
Partner up with Penji to make engaging outdoor advertising designs. As the top alternative to freelancers, on-demand graphic design services give you more results while saving you time.
Quality Designs: Work with a team of designers who are specialized in YOUR project.
Fast: Turnaround time is typically 24 hours per draft. If you're pressed for time, this is the best solution.
Easy Communication: Need help? Unlike other graphic design solutions, you can talk to your designer AND Penji's support team. No middle man.
Sign up with promo code "OUTAD" for 25% off your first month!