Outdoor advertising is a $42.4 billion industry that's not going away. According to Trailerad, 98 percent of people worldwide see at least one outdoor billboard advertising weekly and 68% of consumers claim their purchasing decisions are made while in the car.
But outdoor advertising isn't just limited to flashy billboards. If you're looking to either invest in or purchasing outdoor advertising then here are 8 types of outdoor ads you should be familiar with.
1. Billboard Advertising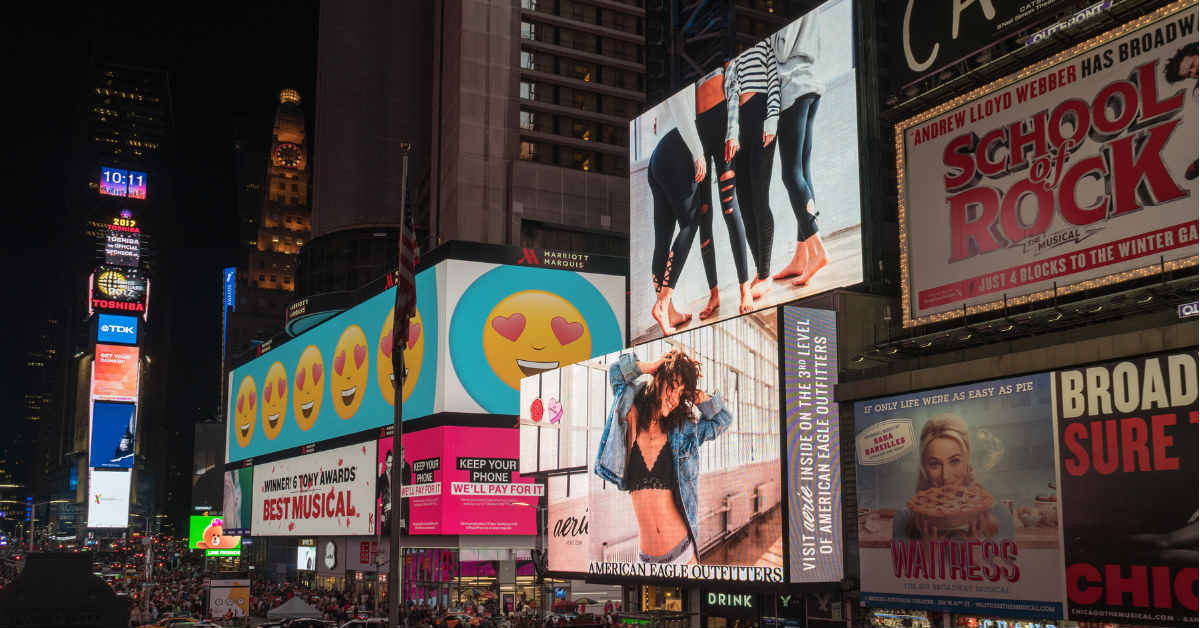 Billboards are giant posters displayed in high traffic locations. About 71% of consumers have are engaged with these roadside ads. Despite the high upfront rental costs and inability to track real-world performance, billboards remain a popular choice for advertisers. Here are the most common types of billboards:
Static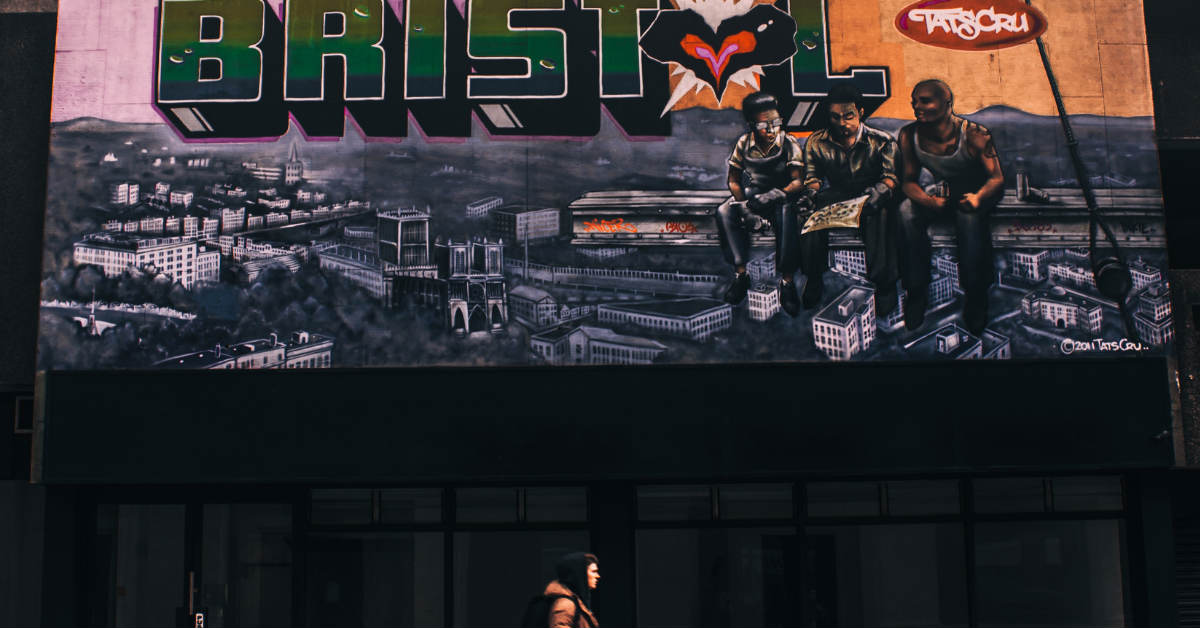 These are the billboards that you will expect to see on the roadside. This form of outdoor advertising targets motorists caught in rush hour. With about 68% of consumers make their shopping decisions while in the car, a well designed roadside billboard can be a crucial part of any brand's sales funnel. This form of marketing is not meant to be aggressive and direct. It is subtle and more welcoming to consumers.
Mobile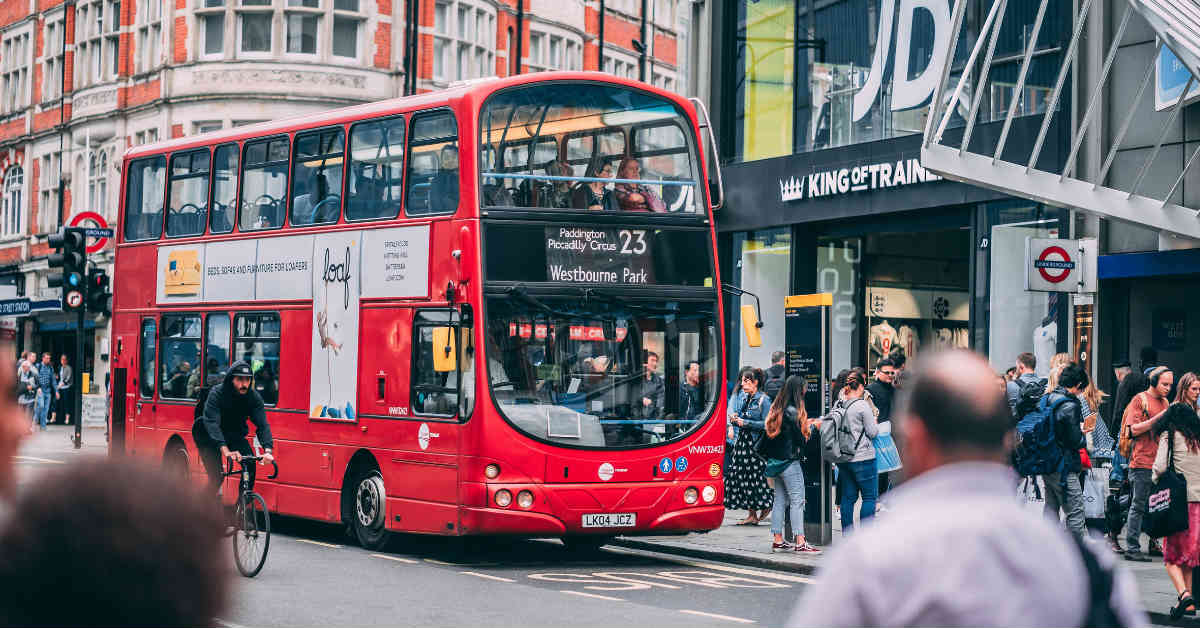 Mobile billboards are becoming a more popular type of outdoor advertising, especially in crowded cities. They're often seen on the side of buses or wrapped on cars. Unlike static display billboards that can't move anywhere. Mobile billboards have the advantage of being able to go where the crowd is. If there's a concert or major event happening, you can coordinate your mobile billboards to appear more often in those areas.
Digital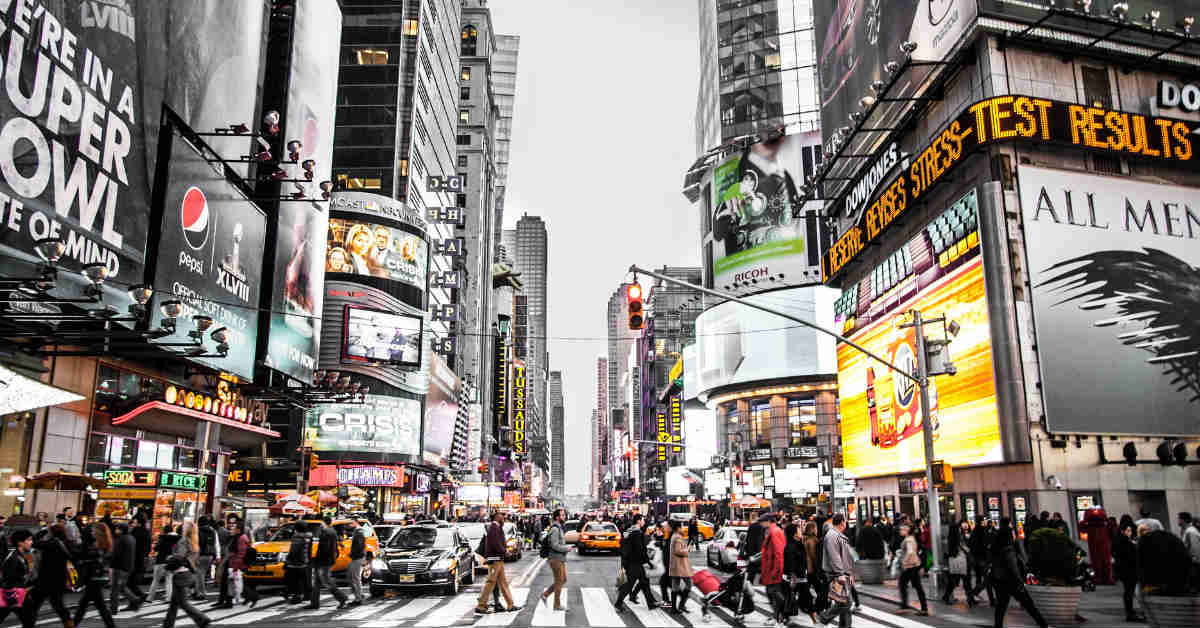 Digital billboards are like display billboards, except these can animate!
"Today's advertising is mostly about standing out from your competitors. Many advertisers nowadays use 3D components in their ads to take their advertising to the next level. This can either be on the billboards, pavement signs, or even posters. 3D objects in advertising easily grab people's attention, especially when done right", Finnich Vessal blogger at AffiliateBay.
One of the most famous sightings of digital billboards is in New York City – Times Square. You'll find a plethora of digital billboards that display hundreds of different advertisements. Digital billboards have the advantage of being able to display videos and animations, making them significantly more eye-catching. You can be creative with your billboard design and messaging with a digital canvas. The catch? They're about 3-4 times more expensive to advertise on than traditional billboards.
Interactive Billboards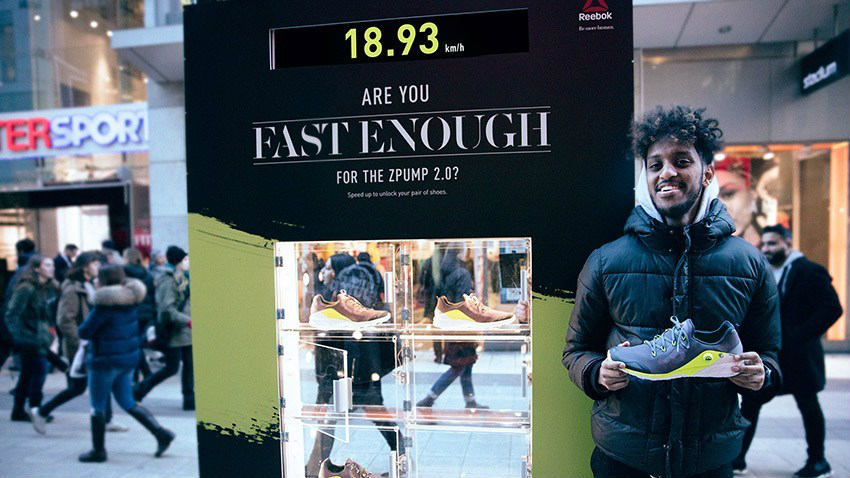 Nowadays, integrating interactivity in outdoor advertising puts a whole new dimension of engagement for brands willing to put in the extra efforts. Looking at a billboard advertisement is one thing, but being able to engage with it is another.
Here's an example of an interactive billboard from Reebok for their ZPump 2.0 shoes. In 2016, they installed an interactive billboard with a speed camera with the ZPump shoes on display. Passersby were then encouraged to go past the speed camera and try to hit as fast as 10.5 miles per hour. All those who hit the goal were then rewarded with new Reebok ZPump 2.0 kicks.
Augmented Reality Billboards
The age of technology paved the way for more creative and high-tech billboard ads. Augmented reality is one of the progressive technological advancements that is now used in marketing. An excellent example of this is the billboard Pepsi installed by a bus shelter in London. It gave commuters an exciting surprise.
On this "fake window," there were flying saucers, a tiger on the loose, robots, a giant octopus, and more. Check out the cool advertising here.
Create smart, effective campaigns efficiently

Meet your conversion goals using visuals that stand out

I need this!
2. Lamp Post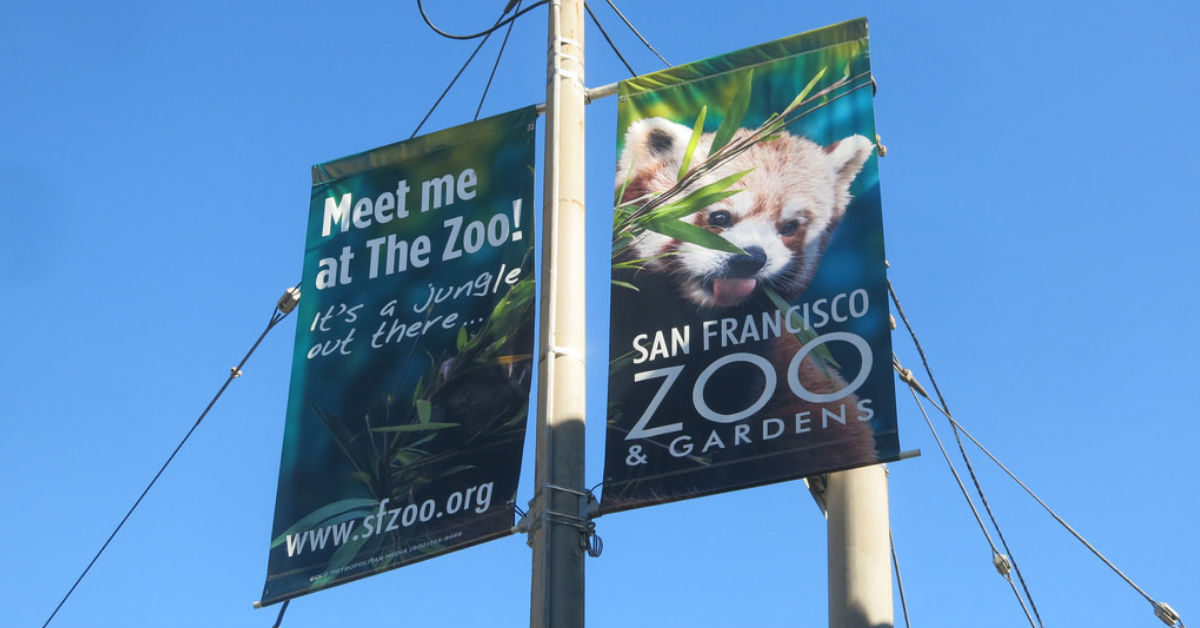 A lamp post banner is typically noticeable by street lighting at night. This banner style forces people to pay attention to the sign at night. Usually, a lamppost banner is placed on the street or a parking lot and is hard to avoid.
3. Bridge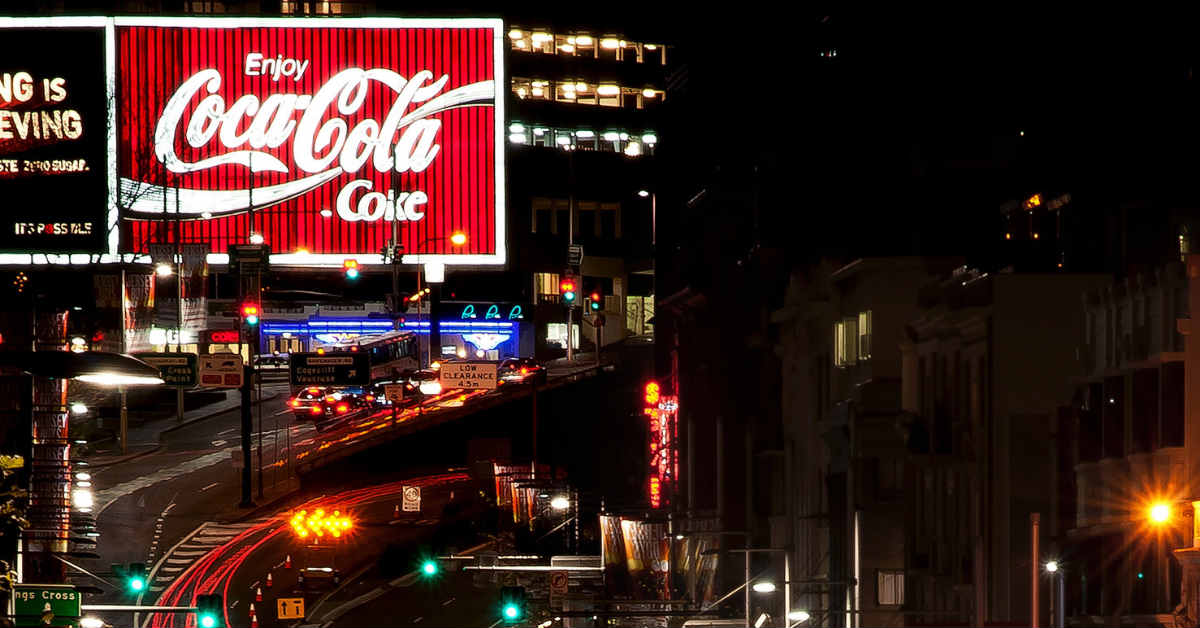 To target commuters, create a bridge banner for rush hour times. These banners are on small bridges in busy highways. This style of outdoor advertising is not seen often unless you drive a lot. If you want to incorporate this marketing technique, you have to base it on your location and surrounding areas to fit this in. Not every highway or busy road has a bridge that is intersecting them.
4. Guerilla Advertising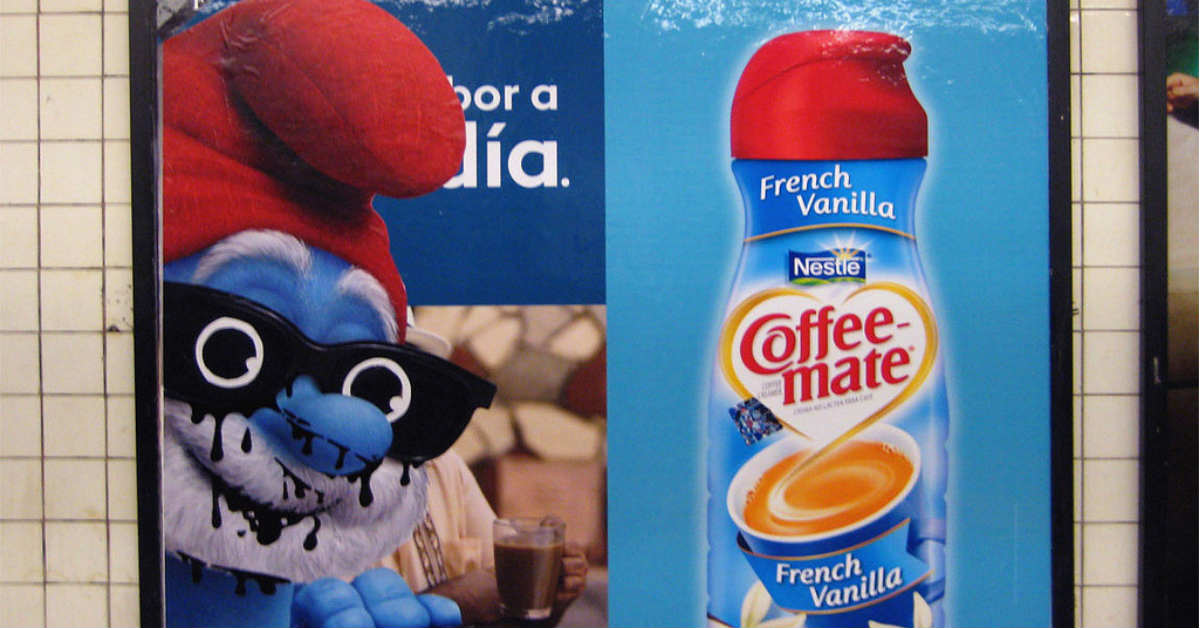 As expected from the name, guerilla advertising is the more unconventional way to marketing. Guerilla advertising has a shock factor. To engage in this marketing technique, you simply take an existing item in public, and then you add to the environment. Be careful about how you go about the campaign because it can be viewed as vandalizing public property.
5. Point of Sale Displays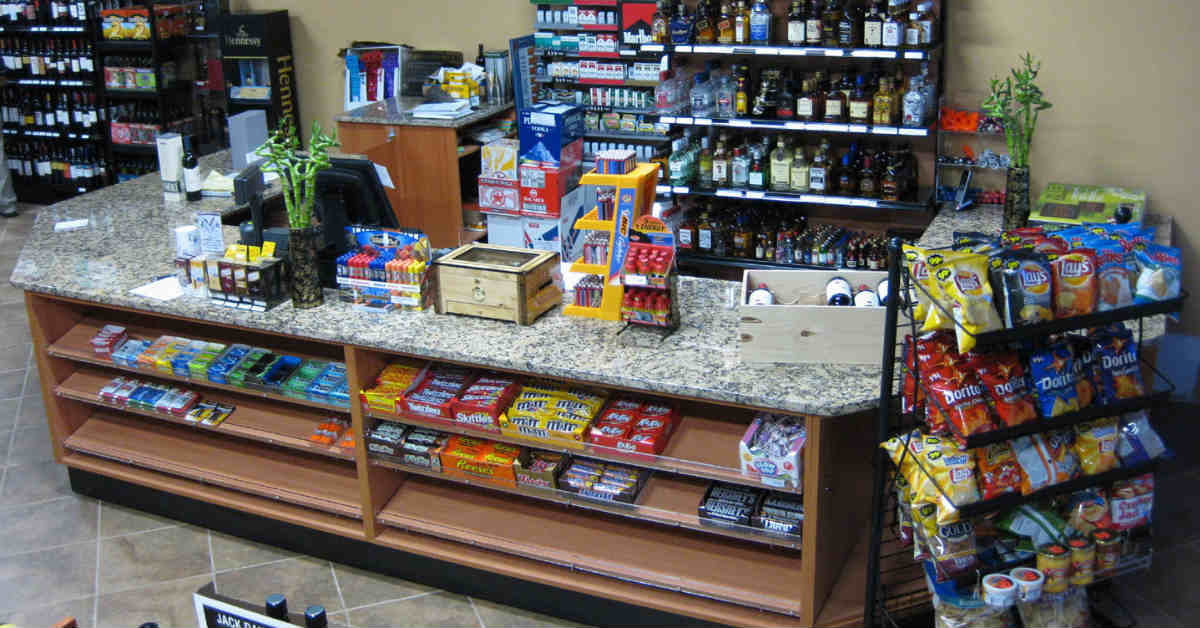 These products are designed to lure in impulsive buyers. You can see the products at cashier counters. It may often look like an efficient and harmless last-minute purchase. This is one of the simplest ways to advertise a product with the least minimum amount of marketing efforts. It's a more subtle way to market a product.
6. Transit Advertising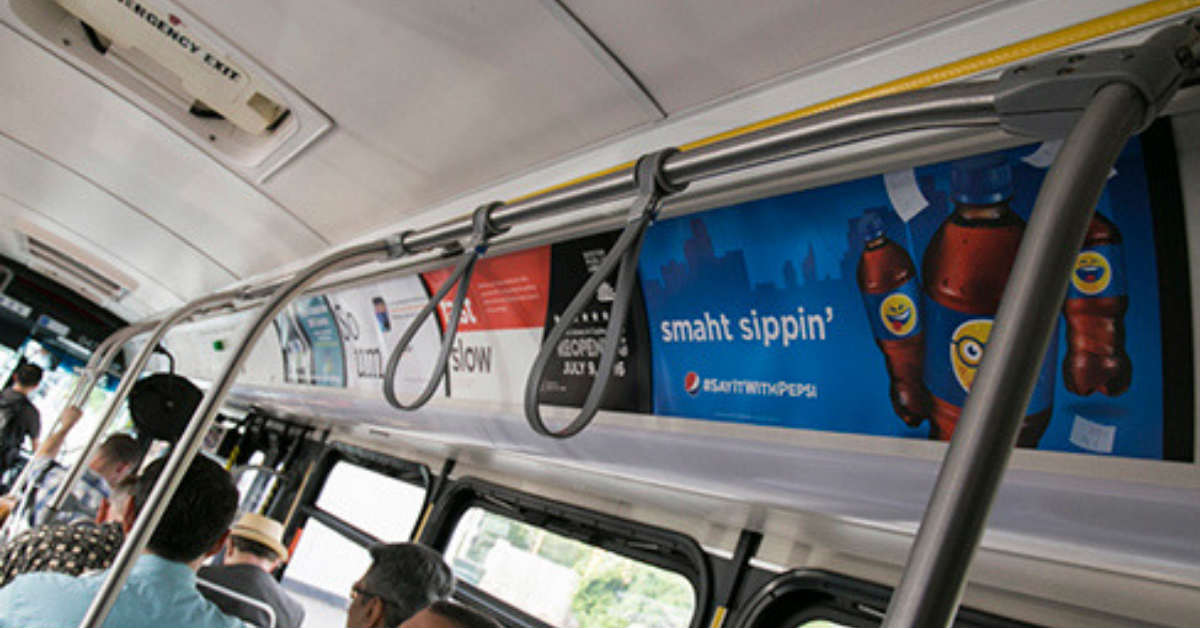 This is a popular type of outdoor advertising – typically seen on trains. About 24% of consumers said that they had visited a business after being exposed to an outdoor advertisement. Also, passengers go to many different locations because train transportation makes frequent stops. So, it makes it easier for consumers to shop and run errands along the way home. About 38% of consumers tend to stop at the store while on their way home.
7. Retail Advertising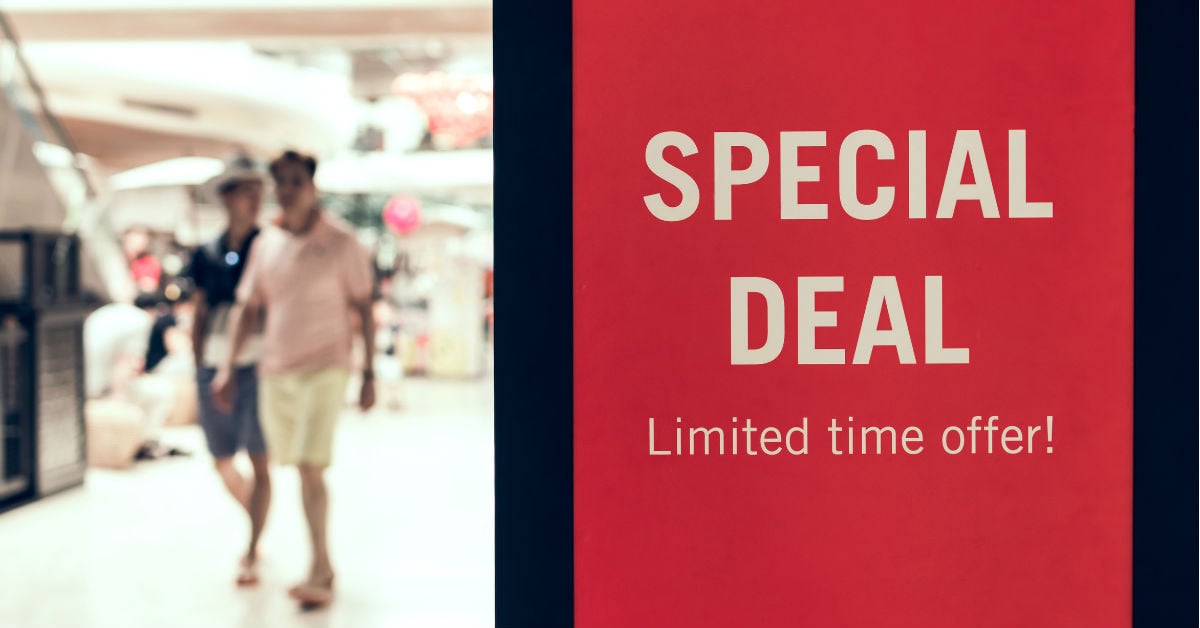 To keep a shopper continuing to shop – advertise more. There is no better place than a mall to promote products. Consumers are already in the mentality to buy, so take advantage of the situation. If you want to market clothing, home materials, or any other form of consumer products (purchases that people regularly make), then retail advertising is for you.
8. Stunt Advertising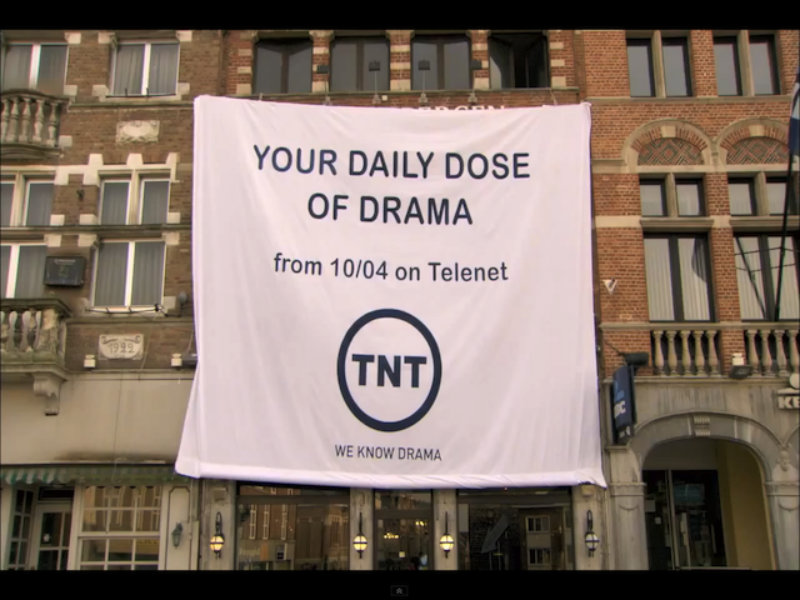 Stunt advertising is probably a type that takes outdoor advertising to the next level. This type takes more effort, involves real people, and engenders emotions. One example is from Telenet, a Belgium-based cable and broadband provider.
In the middle of a quiet street, they placed a button and an arrow that said, "Push to Add Drama." Once people press it, the quiet town entirely changes into a chaotic scene. Medics, football players, detectives, policemen, brawls, gunfights give people their "daily dose of drama." Check out the video here.
Quick Guide to Requesting Your Outdoor Advertising Design
Turn heads by requesting compelling outdoor advertising designs with Penji. You want to capture your audience and generate leads. Our trusted and reliable Penji designers will help you fulfill that goal.
Plus, Penji is a subscription-based graphic design service. This means you can request other design assets like packaging, landing pages, and social media graphics. You don't have to hire freelancers for every campaign or project. The Penji platform is an all-in-one solution designed to:
create your projects
connect with our designers
download all your files
Now that you know the different types of outdoor advertising, here's how you can request an ad design with Penji.
Create
Once you make an account with Penji, you can immediately start the process of requesting a design. Go to the Penji dashboard and click on the green +New project button: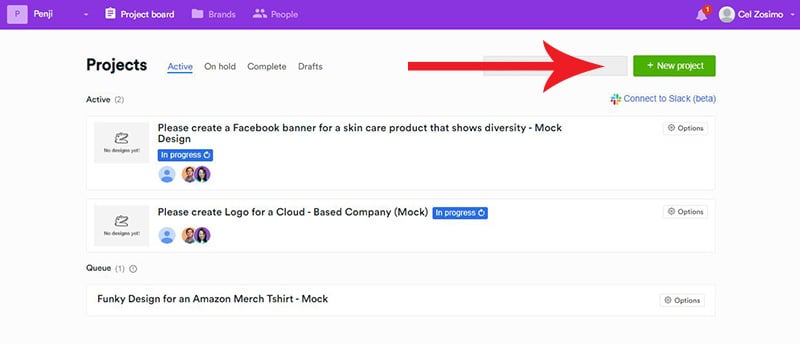 You will be redirected to the project page—type in an appropriate project title. On the drop-down menu, select Billboard ads. For your other graphic design requests, you can choose from the menu. Or you can click on the Create a custom project button if what you need isn't on the list.
You can attach links or files to be used as references. Click on the Next button.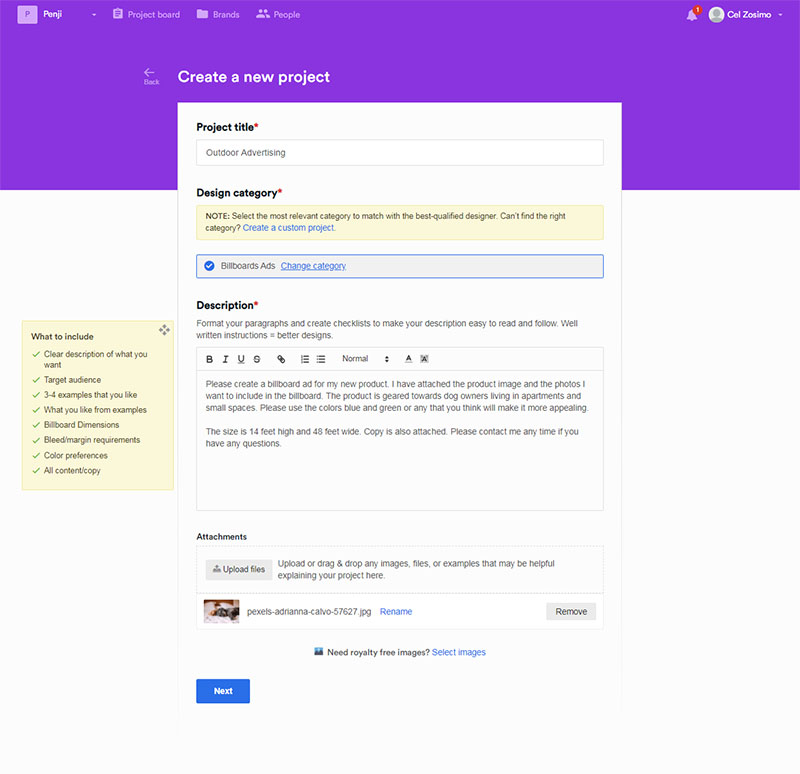 The page will extend to let you enter additional information about the project. This is also where you'll be asked what file type you want for the deliverable. You can create a folder to store your brand materials, such as your company logo, fonts, or colors.
Click on the Create project button.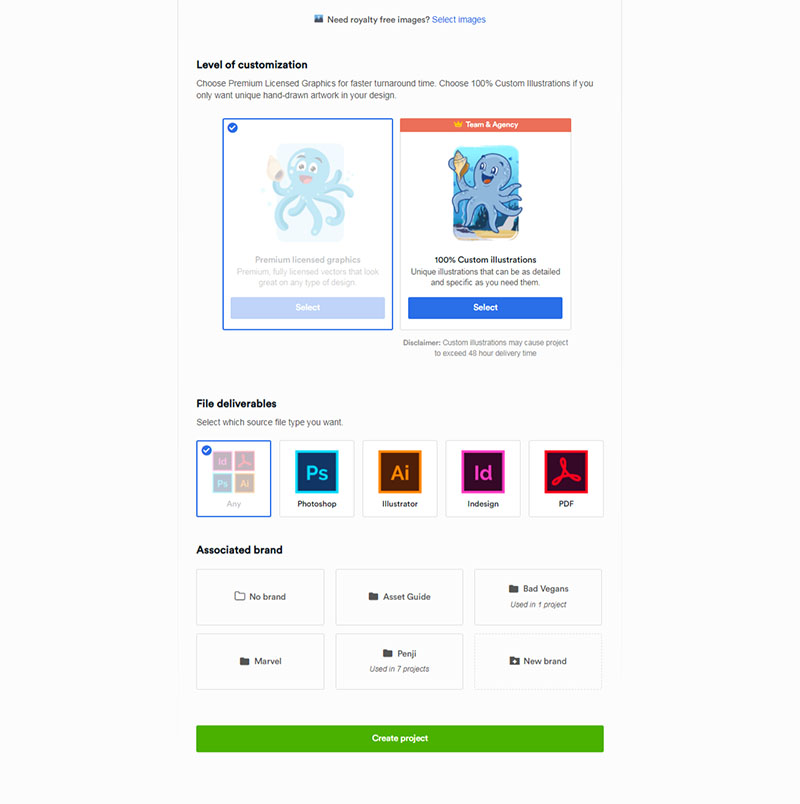 This is what the page will look like after. Note that there is a space to add any comments for the designer if you want to add more details. You'll receive an email notification about the progress of your project. It's also recommended to regularly check the dashboard for any messages your designer may send you.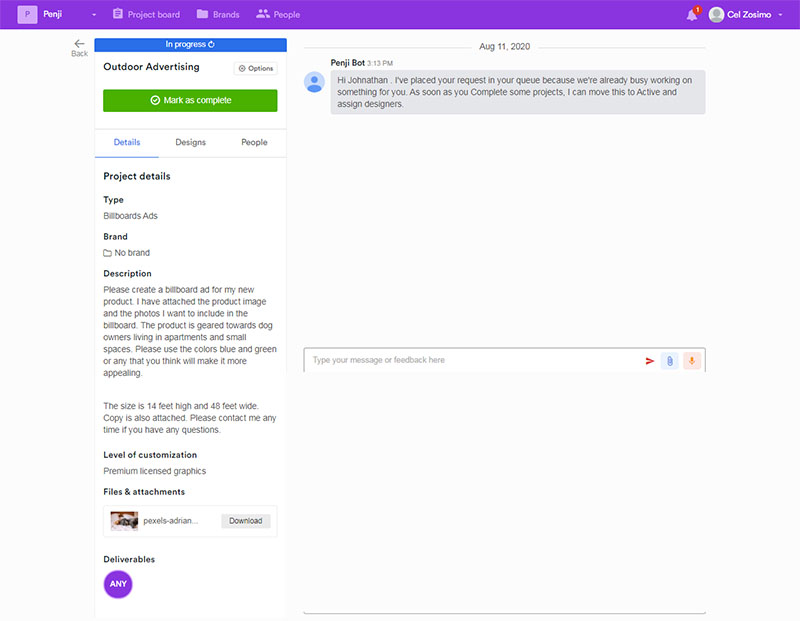 Revise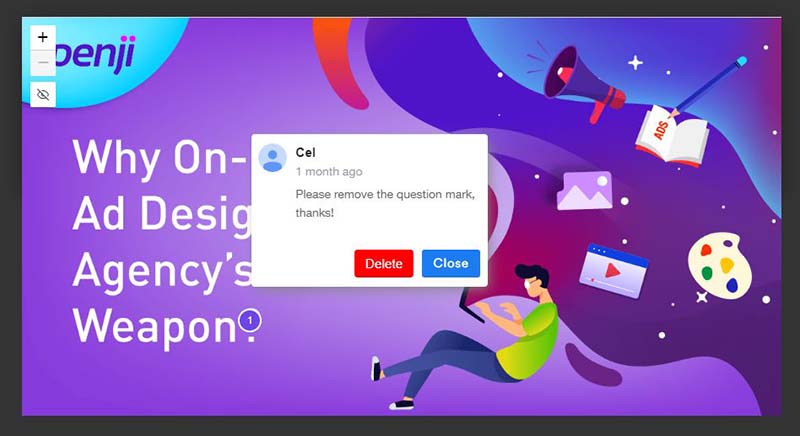 Wait 24 to 48 hours for the project to be finished. Then you can review it and send revisions if you have any. To submit changes, just click on the project, and it will take you to the revisions page. Just direct the pointer to show the designer the exact part where you need the revision. Type in your comments then click on Send. Revisions are typically done in 12 to 24 hours, depending on the complexity of the correction.
Download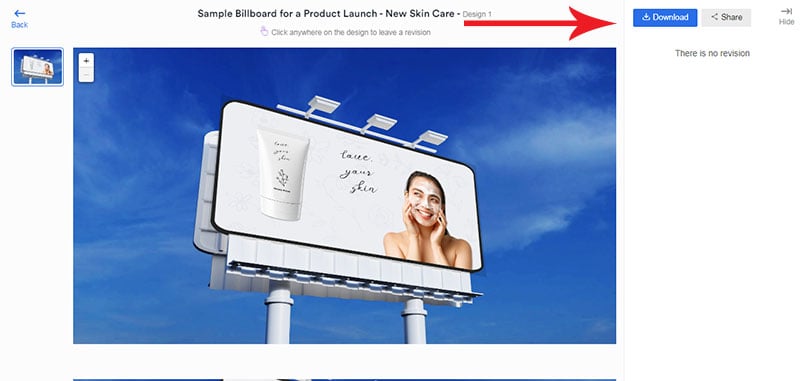 Once satisfied with the project, you can download it. The design is yours to keep and use for any purpose that you want. We'll keep it in our system until you cancel your subscription, which we'll delete after ninety days.
Here's Why Penji is Different
Don't bore those stuck in traffic. Have passersby stop at their tracks as they ignore your competitor's ads. Partner up with Penji to make engaging outdoor advertising designs. Hog the spotlight and become the leading source of products or services in the industry.
Subscribe to Penji and test out the platform for free for 15 days! Cancel anytime. No contracts. Get started on your subscription today.
Updated October 26, 2020