Building a real estate brand from the ground up can take time. Fortunately, you don't need to create a real estate logo and other design assets by yourself. Our Penji designers can do that for you and so much more! Here's where you can get a logo. But before that, why don't you check out the ten best real estate logo ideas for your brand by our designers.
1. Equinox Partners Real Property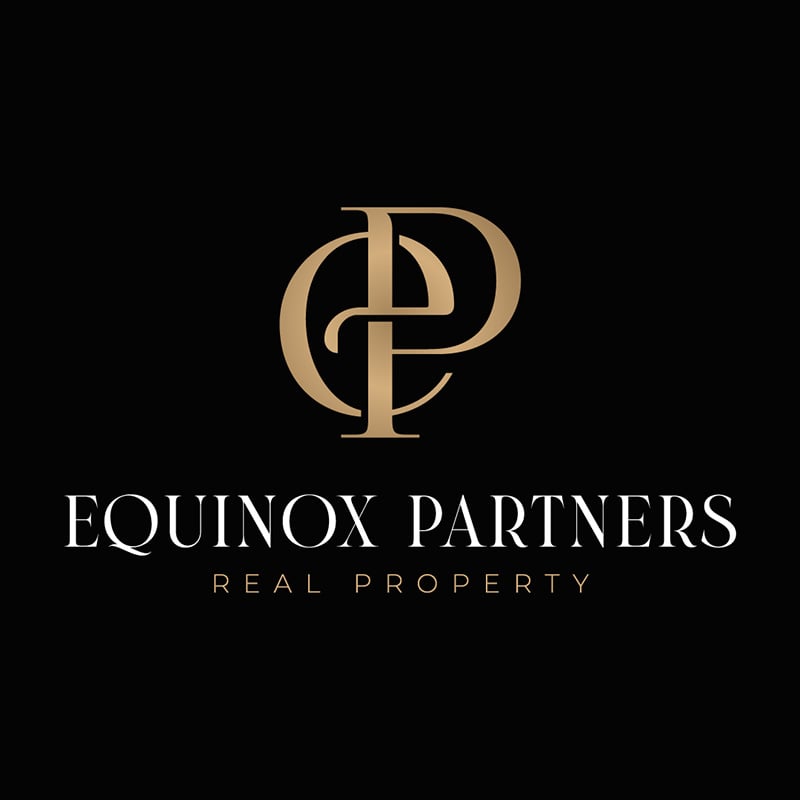 A logo is probably the first glimpse potential clients will have of your brand. Make sure that it shows what you stand for. This real estate logo designed for Equinox Partners Real Property is one such example.
From the color scheme used, it's clear that this is a company that deals with high-end properties. The use of black, gold, and some classy fonts all point to this. The image used is a simple union of the brand's initial letters.
2. Titan Real Estate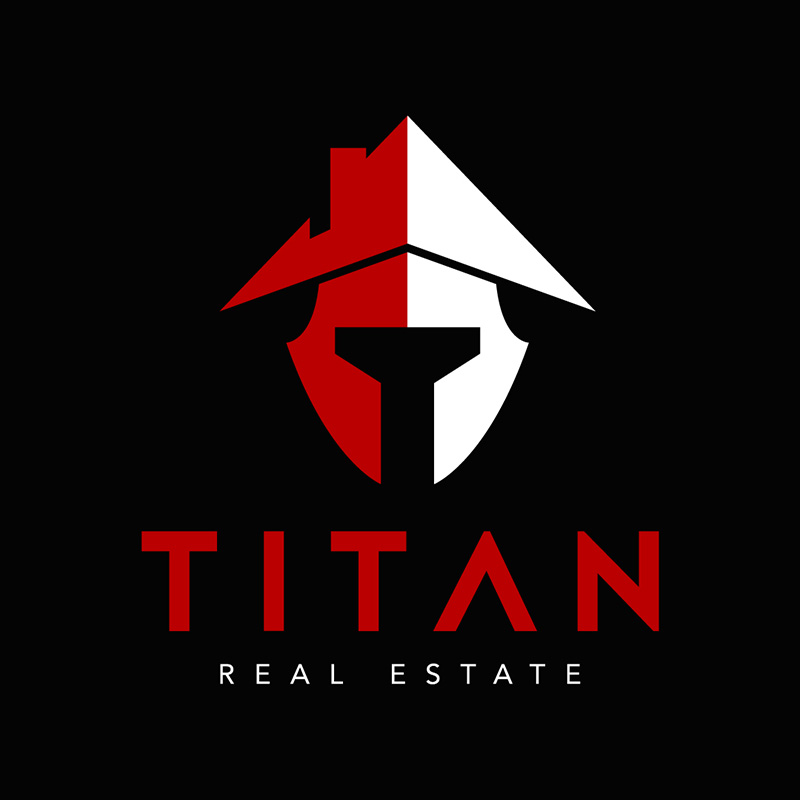 The word titan pertains to a person or thing of great strength; thus, this logo design for Titan Real Este is very fitting. It has a medieval helmet as a central image with the letter T incorporated into it. The color choice of black and red also projects a robust, courageous, and fiery personality.
When designing a logo for real estate, you need to give it traits of innovation, power, and authority. It is a harsh industry; you must show these to make the brand stand out.
3. Pagoda Partners Realty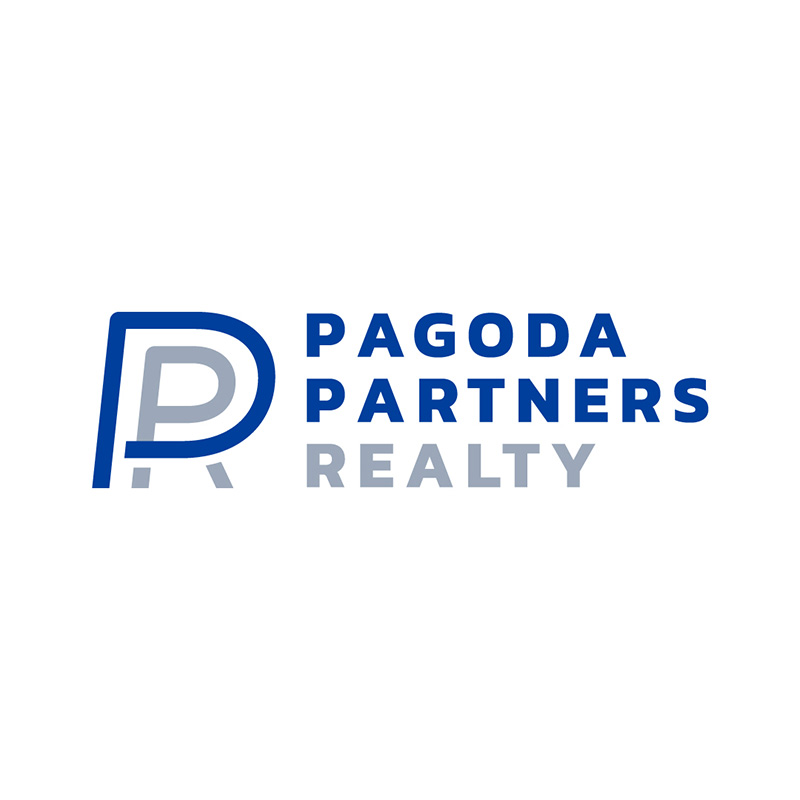 Most of the time, a simplistic approach is the best when designing logos. This is especially crucial in real estate, where professionalism and trust are at a premium. Pagoda Partners Realty has a logo that does just that.
It barely has any details, with only the letters P and R visible in it. Even though the colors are simple, it has more impact than one with multiple colors and fancy fonts.
Land more deals with a professional real estate logo
Start a project today and get it within 1 to 2 days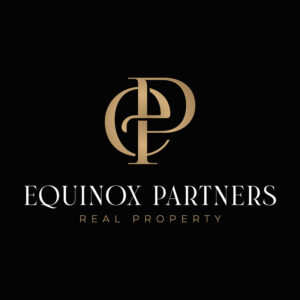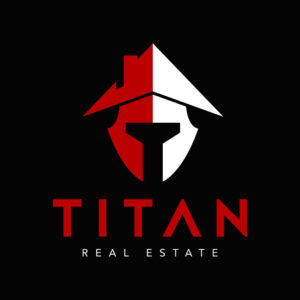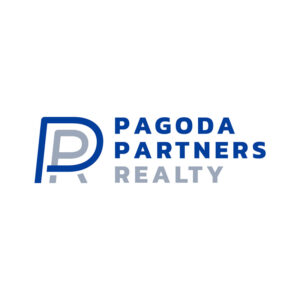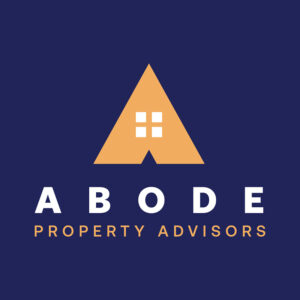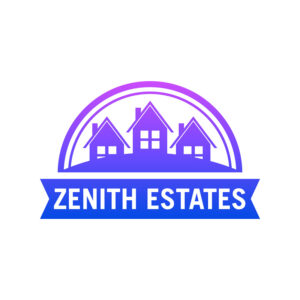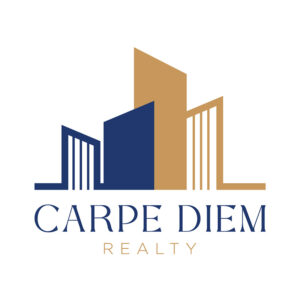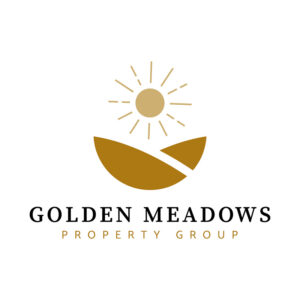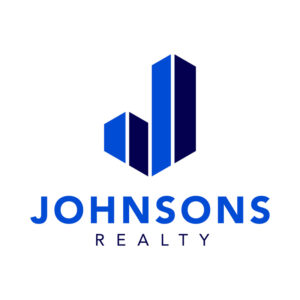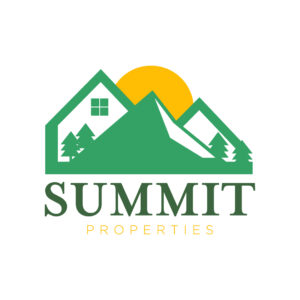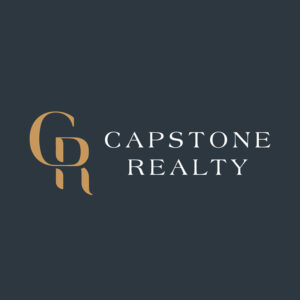 4. Abode Property Advisors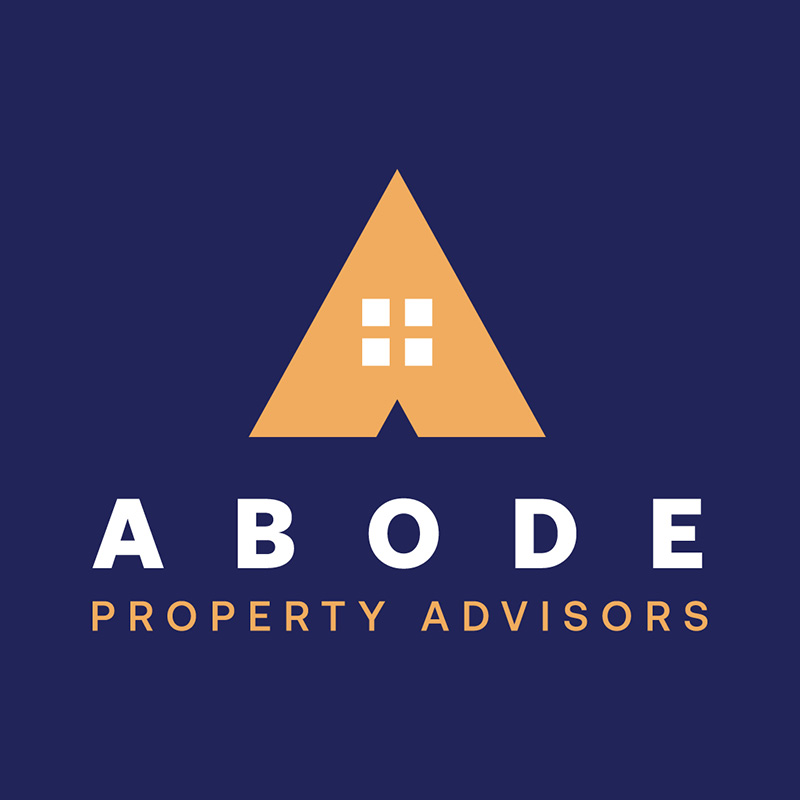 It would be tempting to add symbols and images in logos that we commonly associate with the industry we're designing for. For real estate, the usual would be roofs, buildings, or other structures. It would be good for originality if you veer away from cliche.
In the case of Abode Property Advisors, the designer did use a roof image but pulled it off quite well. It is the letter A, ingeniously transformed into a home roof.
5. Zenith Estates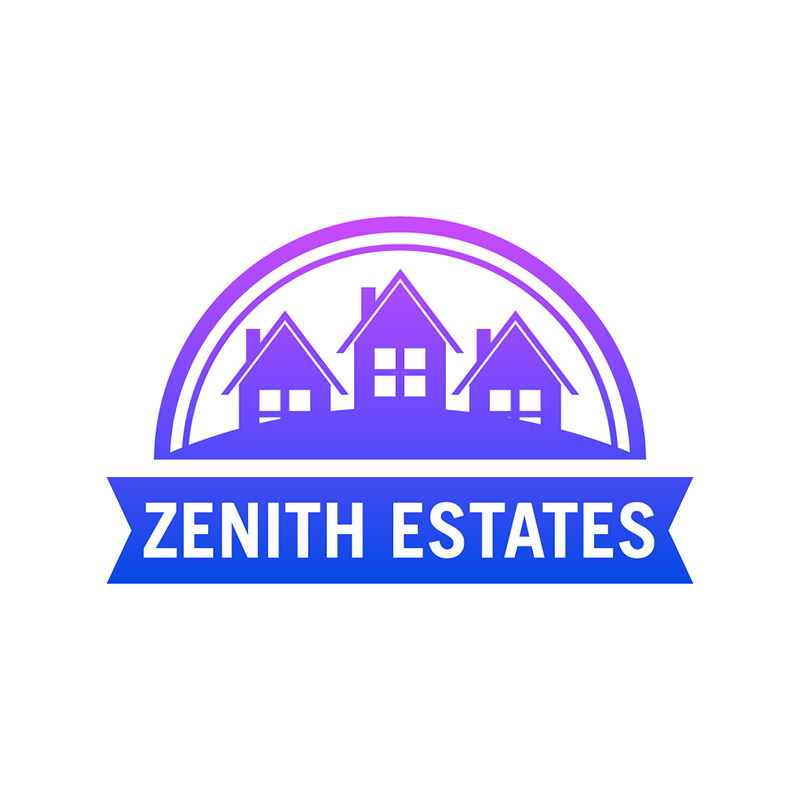 While this real estate logo for Zenith Estates follows the trend in designing for this industry by using house symbols, it is still impactful. The colors are bright but not overpowering. The font type that was used is easily readable and completely scalable.
Scalability is essential when designing a logo, as this provides flexibility. The logo can sit on a giant billboard and a small business card without losing any of its identity.
6. Carpe Diem Realty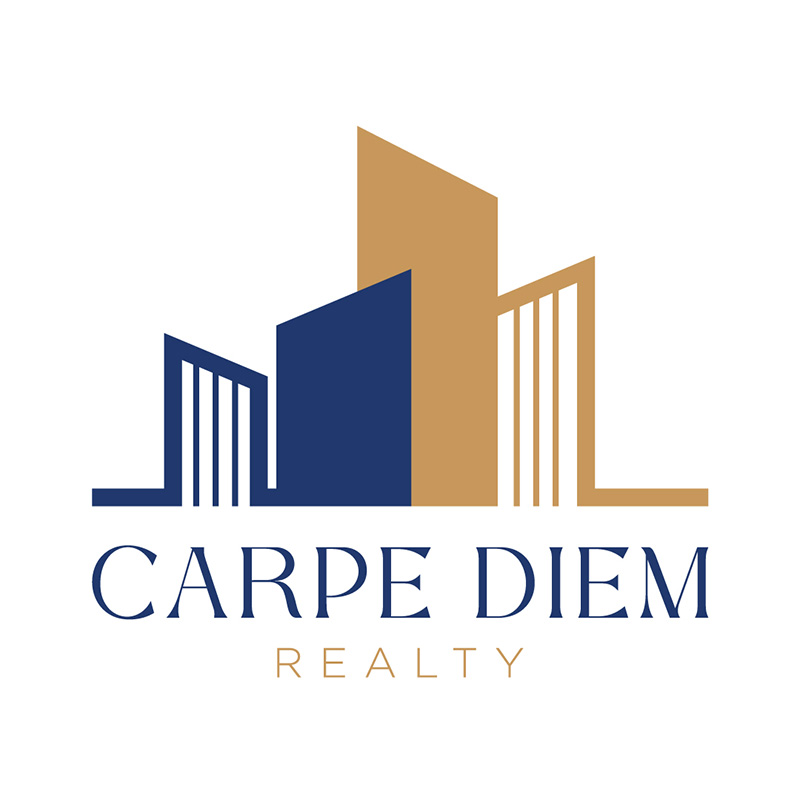 Patterns in graphic design provide many benefits for your logo. In this one designed for Carpe Diem Realty, the line pattern draws the eye and emphasizes the brand name. It accentuates the brand name even if it uses thin typefaces.
The color combination has done wonders for the logo design. It gave it a sophisticated and classy appeal. The strong partnership of the blue with the gold connotes stability and reliability all too well.
7. Golden Meadows Property Group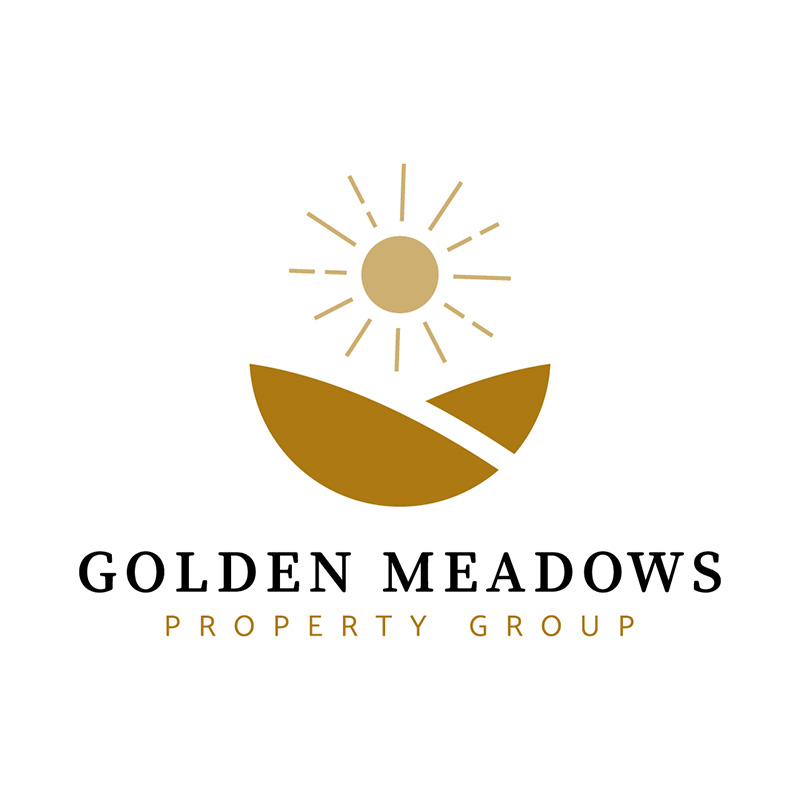 This logo designed for Golden Meadows Property Group is an excellent blend of bliss and trustworthiness. The sphere has an image of the sun overlooking a patch of fertile land. It has a shading of a paved way to show the company's work of turning raw lands into peaceful communities.
The golden brown color perfectly capitalizes on land and the life that it gives. The font choice complements the colors, giving the design warmth and professionalism.
8. Johnsons Realty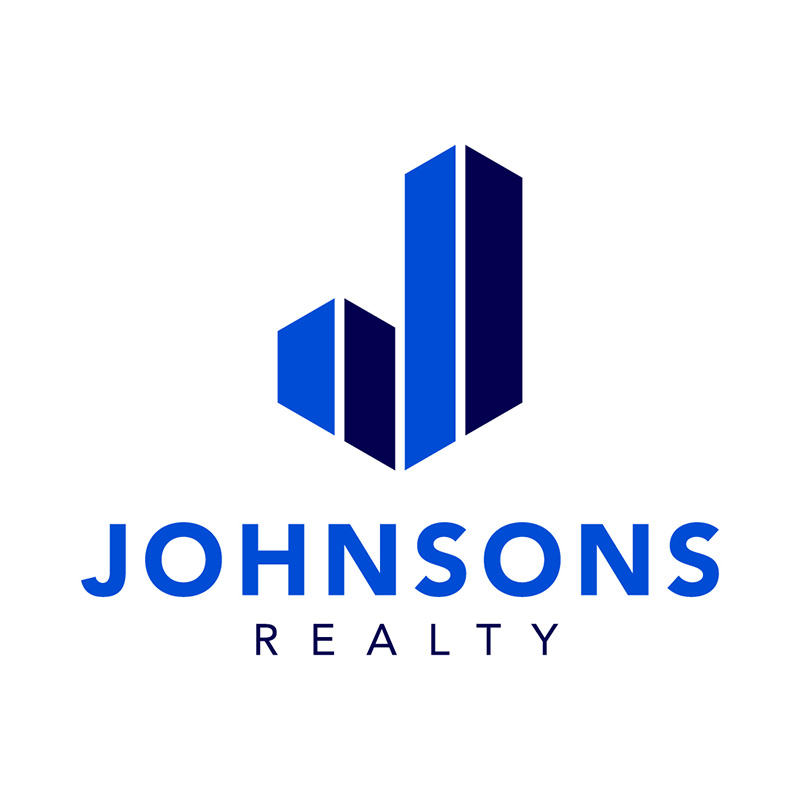 Instead of the usual structures that are typical of real estate logos, the designer thought of a different way to use on Johnsons Realty's logo. The rectangles give a subtle hint of a series of buildings which makes the logo appealing. If you stare long enough, you'll find that the shapes form the letter J, the brand's first letter.
Blue is often seen as a symbol of reliability, professionalism, and stability. These are the exact characteristics we want to see in a company that sells properties.
9. Summit Properties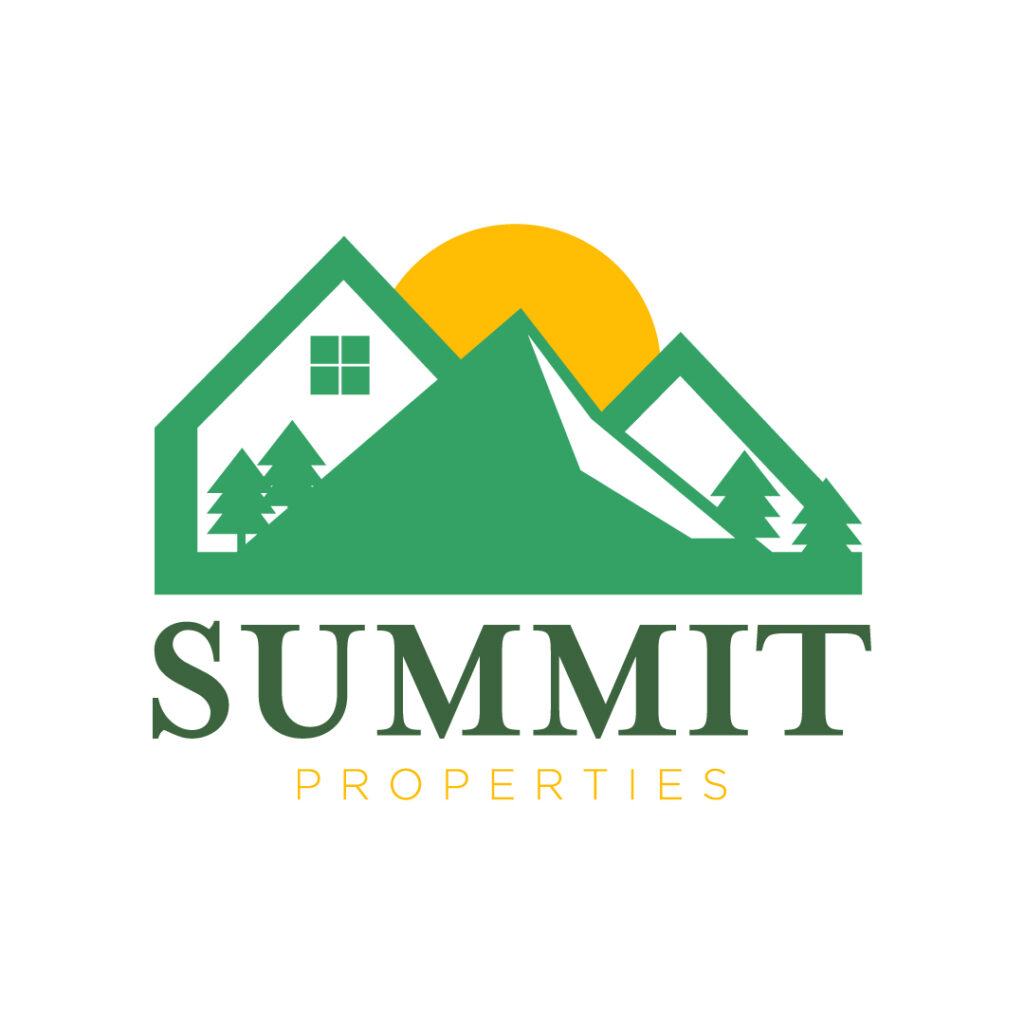 This real estate logo created for Summit Properties uses green as its primary brand color, with yellow as an accentuating element. Because of this, it has a refreshing look that's easy on the eyes but still has that competent aura. The image of a house, a mountain, and the sun reminds us of a breeze trip on an open patch of land.
The font pairing is superb with its usage of both serif and sans-serif typefaces. When choosing fonts for your brand, it's important to take note of your brand personality to allow you to select the most appropriate ones.
10. Capstone Realty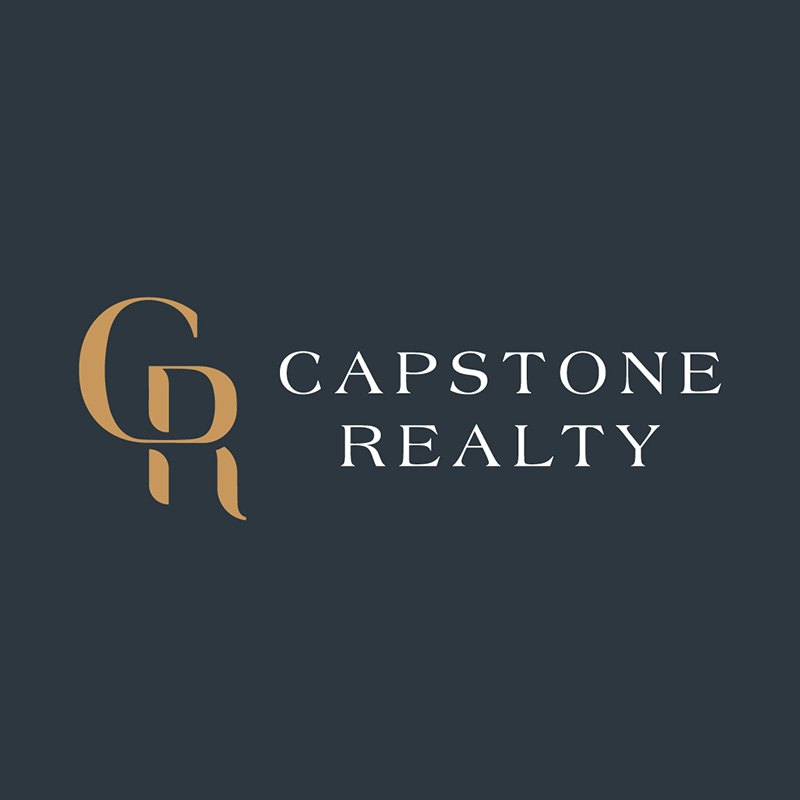 Monogram logos such as this one designed for Capstone Realty is a common but beautiful way to introduce your brand. It uses the initial letters C and R intertwined to look like one image. The background color gives the design a calming ambiance that goes well with the gold and white elements of the logo.
The overall design depicts a trendy and elegant brand identity. As you can see from this example, the color and font can speak a company's persona, so it's imperative to choose them with caution.
What Makes a Great Real Estate Logo
As mentioned earlier, it's highly recommended to steer clear away from symbols, icons, and images that are common in real estate logos. To make your brand stand out, you need a unique and new approach to logo design. Subtle colors, simple fonts, and the tiniest details should make your real estate logo compelling.
Final Thoughts
Your real estate business needs a solid brand. That starts with having a logo. And if you need one in a couple of days, Penji will make one for you. Get one here and see how Penji can kickstart your brand.