The stock market is a highly unpredictable industry, making it difficult for traders to get successful outcomes. Fortunately, the outlook is starting to look more promising. To help you with your research and analysis, we have compiled a list of the top ten stock websites for you to use as a reference. With these sites, you can get the most up-to-date and comprehensive information needed to make informed decisions.
1. The Motley Fool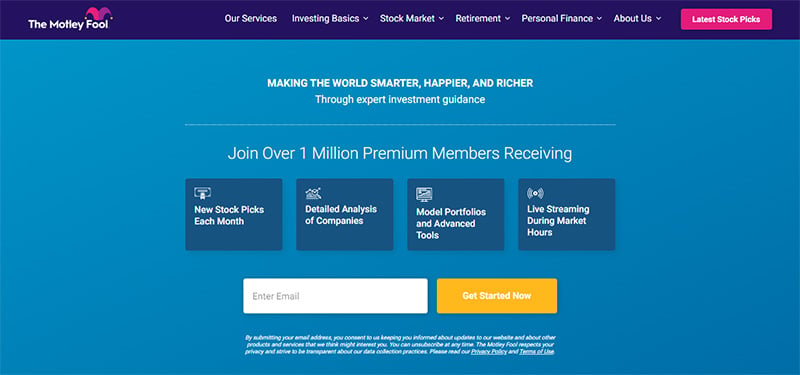 A reputable source of financial and investment guidance, The Motley Fool will provide you with a comprehensive list of features. But first, to make it clear, this website isn't about day trading or making quick profits. It aims to provide long-term investing (holding stocks for five years or more) tips, guidance, and advice.
Aside from these, The Motley Fool also offers exceptional features such as alerts that let you know when a great deal is up, news, updates, podcasts, and many others.
2. Financial Modeling Prep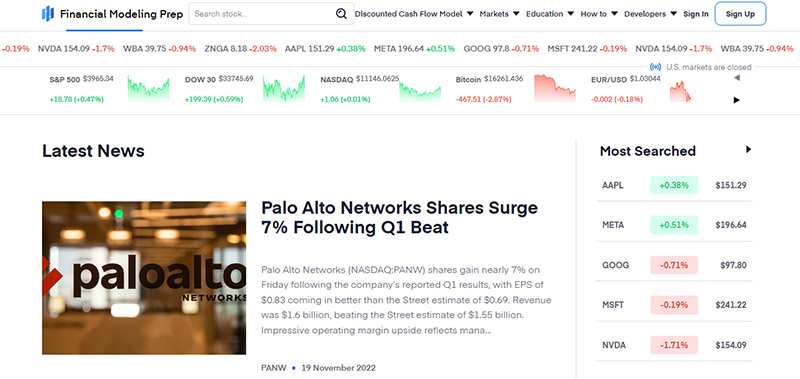 Headquartered in France, Financial Modeling Prep claims to be the most accurate financial data API (application programming interface). It offers many advanced features on a 24/7 free subscription plan. They cover a wide array of markets, such as NYSE, NASDAQ, AMEX, and crypto.
Its key features include Systematic Stock Research and multilingual support, among many others. APIs and datasets from Financial Modeling Prep range in price from $99 per month to $900 per year. If you want to get more from this stock website, a paid plan costs $14 per month.
3. Yahoo! Finance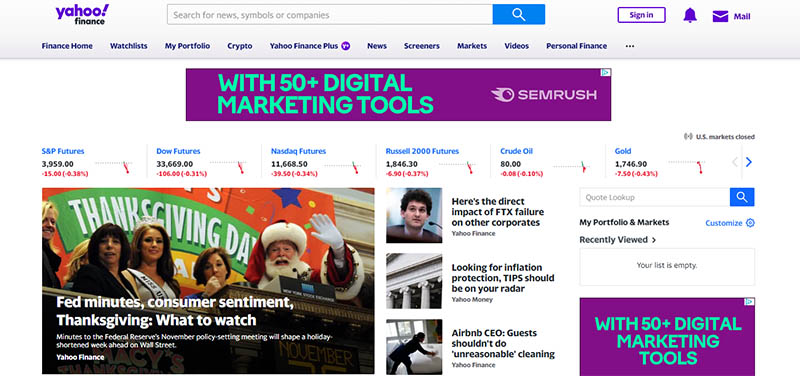 Not only will you get free stock quotes, but Yahoo! Finance will also give you up-to-date news, international market data, portfolio management resources, and many others. It has an extensive collection of portfolios and daily trade charts. It also offers stock worth summaries and third-party monitoring features.
Yahoo! Finance has a free trial that lets new users try out its service for 14 days. Its premium subscription service will cost you $20.83 per month. But if you don't want to shell out money, the standard version of Yahoo Finance is free.
4. Morningstar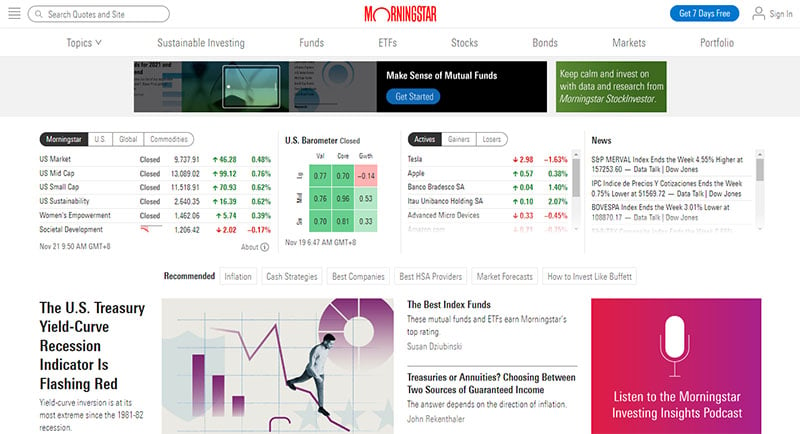 One of the most recognized financial advisory firms, Morningstar earned this reputation by providing bilateral service opportunities for its paid and free subscribers. You can use it to get mining authentic stock picks, the suitcase of investment procedures, and daily updates through its news feed and newsletters.
Its most notable feature is its fund's pillar rating. This provides investors with comprehensive columns for determining funds, including ranking status and fund category. Morningstar Investor subscriptions are available for $34.95 monthly and $249 for annual payments. It offers a seven-day free trial.
5. The Wall Street Journal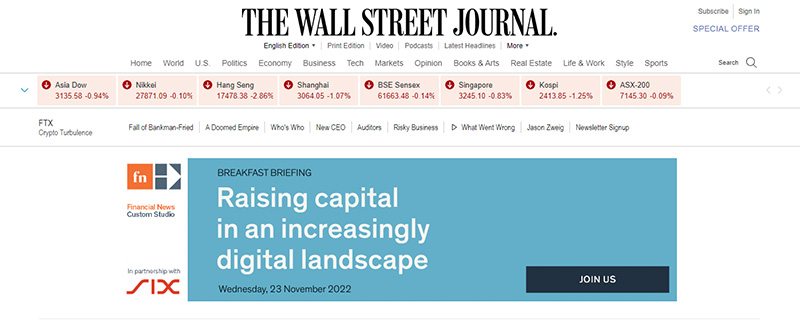 Next on this list is one of the top-ranked business journals in the world, The Wall Street Journal. This website gives you the most recent to oldest details in the ups and downs recorded in the global stock exchange world. This data consists solely of stock change reasons and current news from Asian, American, and Australian massive investment institutions.
At less than $1 per week, you get updated not only with stock trading but also with current events around the globe. It publishes six times weekly, so you'll always have fresh stock news.
6. MetaStock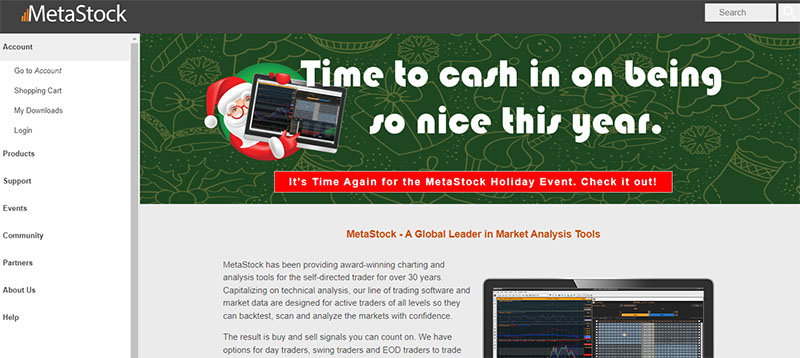 Primarily a trading software, MetaStock is unlike all these stock websites. It provides charting and analysis tools that focus on technical analysis or financial datasets. Since its function is more industry-specific than others on this list, it has comparatively higher subscription fees.
MetaStock has hundreds of analysis tools that give professional-level analytics and data. If you want an unprecedented chart of stock analysis, this is the stock website to go to. The subscription costs for MetaStock vary, so it's best to check out their pricing page for more info.
7. Zacks Investment Research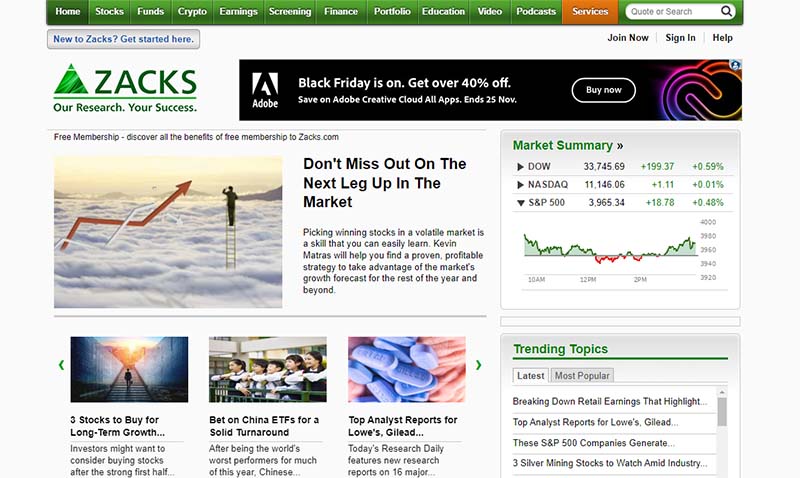 If you need data on a company that operates on public markets, Zacks Investment Research is the best stock website. It will give you access to a detailed compilation of more than 5,000 organizations. You'll get information such as stock investigator measures for interest and profits and agreement ratings, to name a few.
If you want access to Zacks' private trades, they offer a 30-day trial that costs $1. This stock website has three subscription plans: Premium, Investor Collection, and Ultimate.
8. Seeking Alpha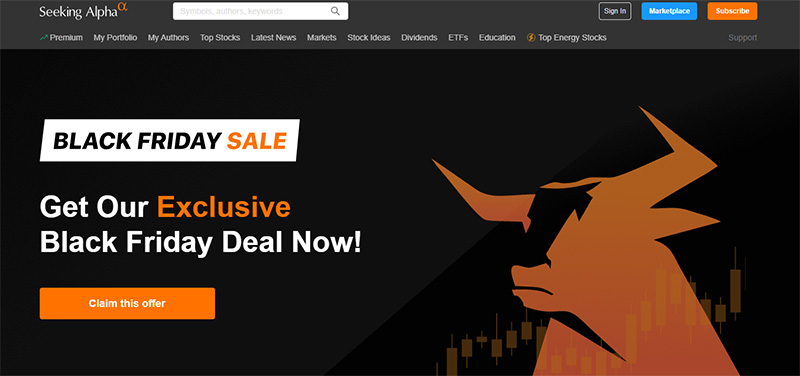 A free Seeking Alpha membership gets you five articles per month to read up on stock investing, research, and analysis for ETFs, mutual funds, and even crypto. It crowdsources ideas from investors around the globe. So in effect, the content you'll find on the website is created by people from across the world.
While the free version gets you loads of information, a premium membership lets you enjoy more benefits and perks. Top-rated stocks, portfolio monitoring, and a stocks screener are just a few features of its paid subscription.
9. Investing.com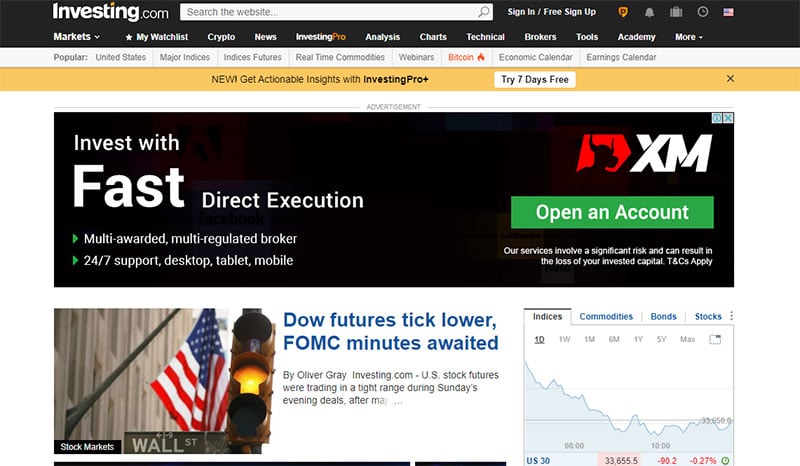 Being one of the more popular and trusted financial websites globally, Investing.com is a solid choice. It will give you exact quotes for stock exchange, stock acknowledgment, forecasts, selection, research, products, and an economic calendar. It offers a free subscription, but a paid plan is an excellent investment if you want more features.
Investing.com offers two payment methods, monthly and annual. The costs range from $5.99 and $7.49 per month. If you pay biennially, you'll save more by paying only $4.49.
10. Stock Rover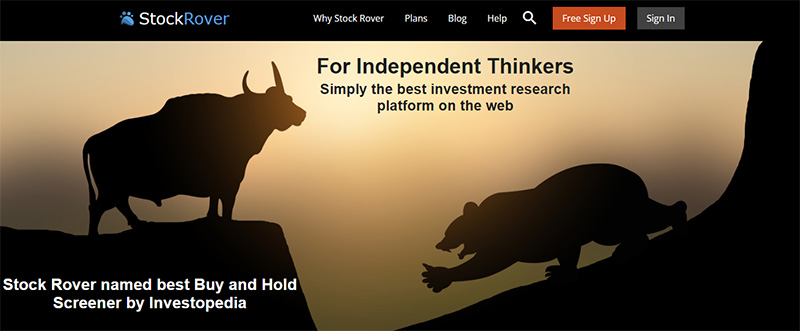 A stock website that produces expert-stage stock analysis skills, Stock Rover, is suitable for both personal and professional-level traders. It provides more than 500 in-work, stock-related, and price-conduct ratios. It will also provide detailed stock information for over 40,000 stocks, funds, and ETFs.
Stock Rover has free and three paid plans: Essentials, Premium, and Premium Plus. The pricing ranges from $7.99 per month and can go up to $479.99 for a two-year subscription.
Final Thoughts
Stock websites for research and analysis provide crucial information. It can benefit the investor if the data they get is accurate. In situations like this, a clear and well-designed website is the key to getting information quickly and easily.
For fantastic website designs, you can always count on Penji to create websites in whatever industry you're in. Click on this link today to get our designers started.