Hiring a web designer isn't one of those spur-of-the-moment decisions. You have to go through a series of steps before hiring as well as during the design process. This is to ensure that the outcome is exactly as you've envisioned. After all, what's the point of having a great product if you can't sell it beautifully on your website? That's why you need to ensure you don't make these mistakes when you hire a web designer.
However, if you want to get it right the first time, hire Penji's web design services instead. The smartest ventures turn to us when they need designs that hit the mark. Stick until the end to find out how you can request your very own visual assets.
Mistake #1: Hiring a designer before your idea is ready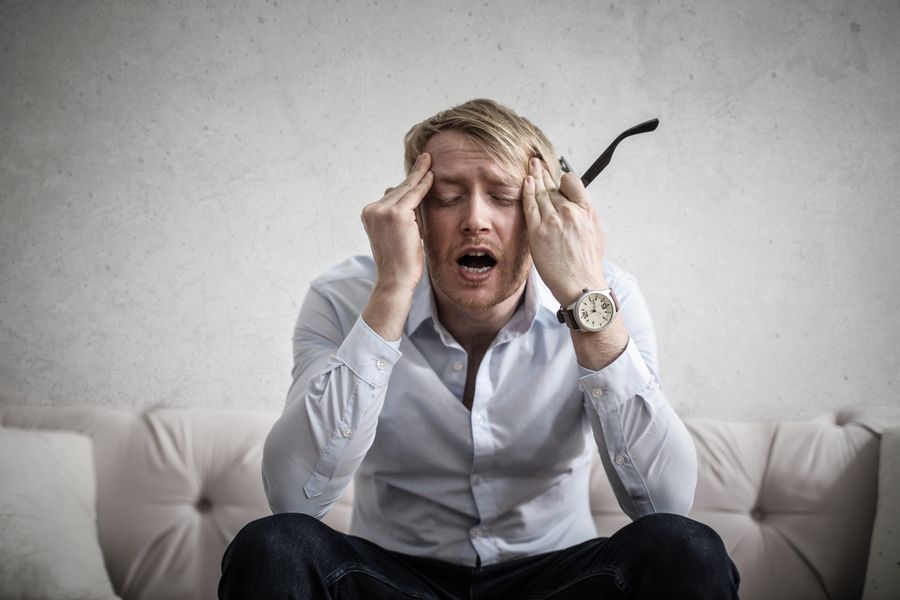 Other things are way more important than web design. But we're not saying to put website design on the backburner. We highly encourage you to sit down with your team and plan a strategy before you hire a web designer.
Here's a scenario. You go to a computer store and select the first laptop you see because why not? You have money, and the laptop looks nice. And you find out later it can't handle heavy applications, which you use for graphic design. The same concept applies when you hire a web designer.
If you don't know what your website's purpose is, it won't help you reach your business objectives. For instance, if your objective is to augment your email list, your website should be built to do just that. It has to have high-converting forms, compelling graphics, and a call to action.
Moreover, if you don't know how you want your site to look, then the outcome may not please you. If you can't verbally explain how you want your website to look, checking out other competitor sites is recommended. This way, you'll have something to show to your chosen website designer.
When you hire a designer without determining your business goals and objectives, you won't see eye to eye with your designer. Plus, your website designer will be left in the dark when asking you crucial questions about your business. It's best to have every detail ready, so communication with the designer is quick and easy when the time comes.
Mistake #2: Not being involved in the design process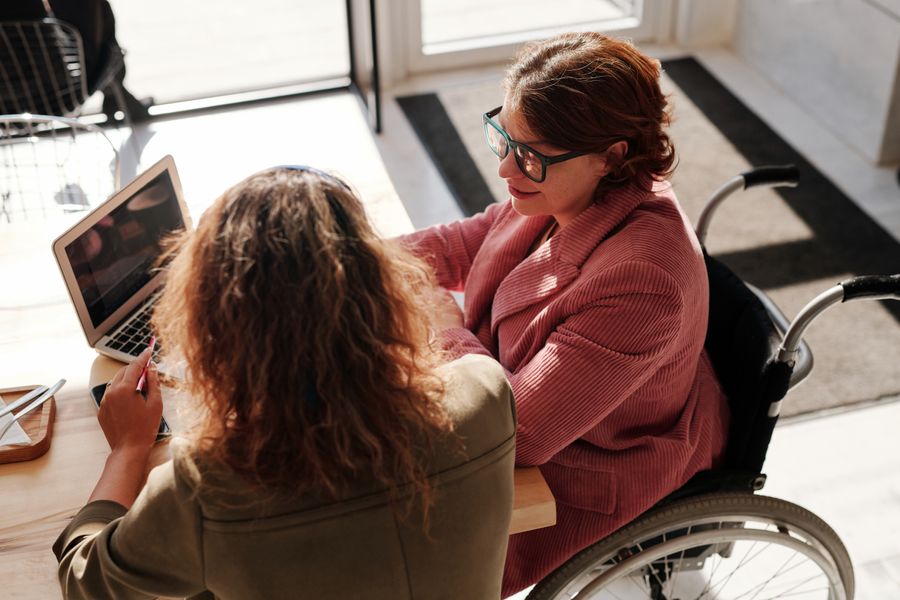 Don't expect your web designer to magically create a website out of thin air without your help. They are not mind-readers, and they surely can't guess what your business is all about without you telling them in detail.
Be in constant communication with your designer. Prepare to give your web designer A LOT of information about your business. Here are some details you can provide:
Describe the type of business you run in a few sentences
What are your company's vision, mission, and principles?
If you already have a website, what areas need improvement?
If you're creating a new website, what are your goals when the site launches?
Who is your target audience?
What are your audience's pain points, and how do your offerings benefit them?
Who are your competitors, and what's your upper hand over them?
What is your unique value proposition that's different from your competitors?
Site's primary and unique features that will get you ahead of the competition
What actions do you want your visitors to take when they land on your website?
These details are incredibly crucial to ensure that there is no miscommunication, and the designing process is flawless. If you can, provide some social proof on your website to add to the credibility factor.
Mistake #3: Expecting the designer to do development too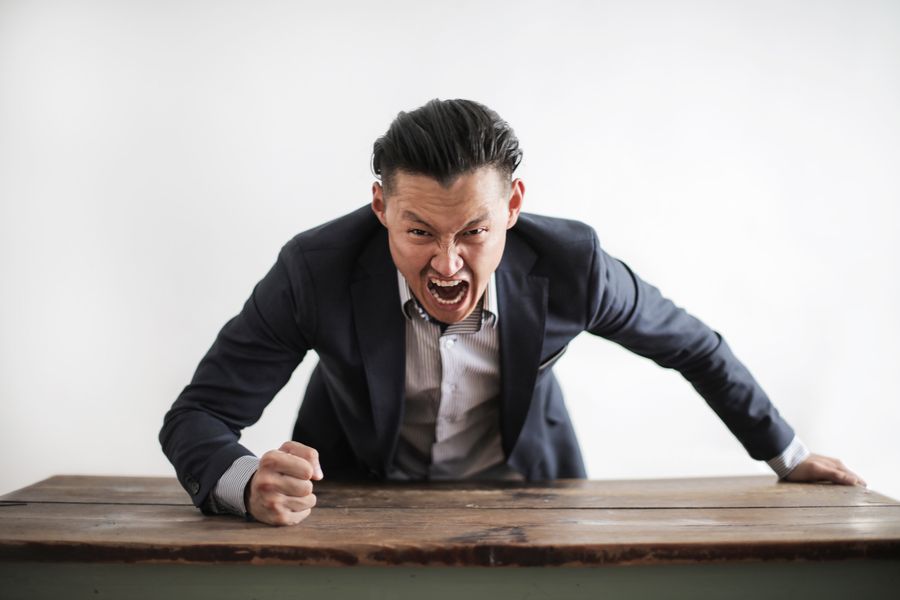 When you're paying for web design, don't expect the web designer to develop a fully-functioning website from scratch. You'd have to hire a web developer's services for that.
Know what you're getting before you hire a web designer. Let's break down the differences between the two:
Web Design:
Refers to website aesthetics
Focuses on web usability for seamless user experience
Use tools and software such as Adobe Photoshop or Illustrator
Create the layout and other visual components of the website
Use design principles such as contrast, balance, hierarchy, consistency, etc.
Develop wireframes before the design process
Create the static web layout
Web Development:
Takes the web design and divides it into segments to create a functional website
Use programming languages such as CSS, HTML, or JavaScript to liven up the site
Use a Content Management System (CMS)
Make the site interactive by integrating sliders, active links, and buttons, etc.
Building for functionalities and databases
When you hire a website designer, expect that your designer will do just that — design. You may need to hire a programmer or web developer to bring the design and the entire website to life.
Mistake #4: Not doing a competitor analysis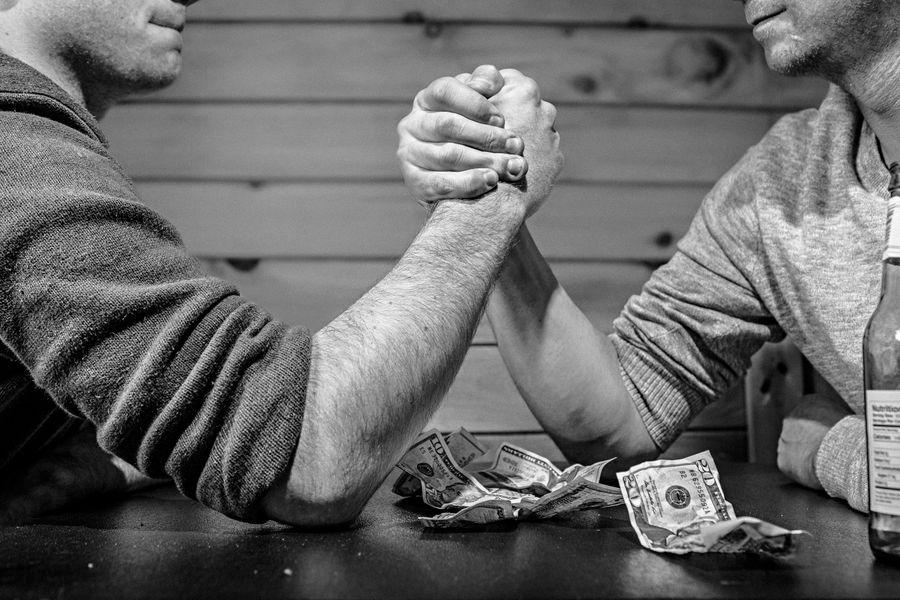 Selecting the most suitable web designer means you're one step closer to reaching your business goals and objectives. Always do a competitor analysis when hiring website designers.
Web design is one colossal and vital task that can make or break your bottom line. So ensure that you hire only the best web designers. To help you pick the right one, here are a few qualities you need to watch out for:
Expertise
Methods, specialties, knowledge
Extensive portfolio
Excellent communication skills
Proven track record (client results, awards, recognitions, etc.)
Instead of subscribing to the first web design service, you see on search engines, do your due diligence.
The last factor that should make you decide which service to go for is the cost. For huge corporations, this might not be an issue.
On the other hand, ventures, small businesses, and medium-sized companies would probably factor in costs due to limited budget. Although there are affordable web creation sites that you can use on your own such as Squarespace or WordPress, the outcome may not be professional-looking. Because let's face it — you don't have the web design know-how to create one that brings maximum potential.
And this brings us to the next point. There is no need to pay hefty fees when you hire a web designer. For instance, Penji provides unlimited web design for a fixed monthly rate. Additionally, Penji also lets you request as many revisions as you want.
Moreover, Penji is very strict with the hiring process. When you subscribe to Penji, our web designers are experts in their craft. Check out our web design work samples.
Mistake #5: Being impatient with the design process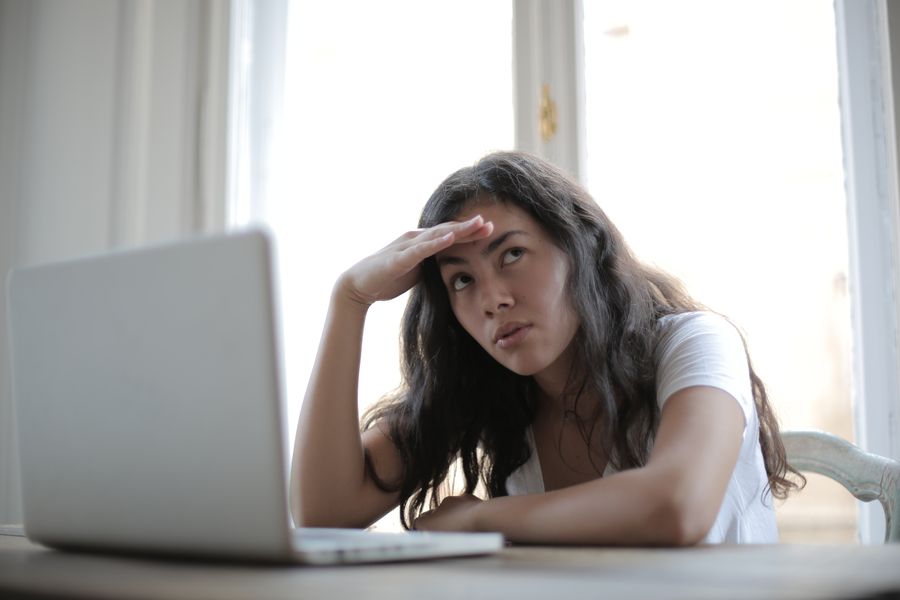 Busy business owners, marketing managers, or website administrators — yes, we get it. You've got a tight schedule and would want the web design to be done ASAP. But here's the thing.
Website design takes time. There is a design process designers need to undergo to achieve a design that conveys your branding. The first step is planning and understanding the design brief. Then the designer incorporates your branding by including your brand colors, typeface, language, and overall tone. That alone would take time, and your web designer would have to include web design trends and concepts such as contrast, layout, symmetry, consistency, and more.
Indeed, web design takes time, and that's why you also need to hire a web designer to ensure these essential components are taken into account. While others take a while designing your website, Penji can do it within 24 to 48 hours.
Penji's business model is relatively new and efficient when it comes to web design. And because all their designers are in the top two percent in the industry, their skills are vetted. But that doesn't mean you have to let them hastily design your web page. If you do that, expect a poorly-designed outcome.
Here are some of the things you can do to help speed up the design process:
Prepare your copy
Upload all images necessary
Keep regular communication
With Penji's platform, you have to undergo all three before designers start the job. And we'll explain the entire process at the end of the article.
Mistake #6: Hiring the first designer you find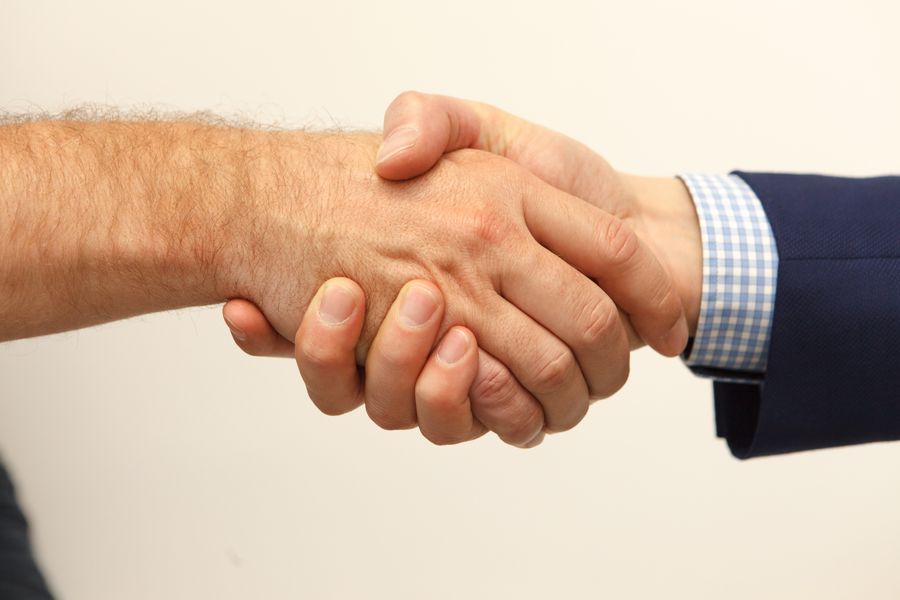 Another mistake that could be the death of your entire web design project is hiring the first designer you find. Whatever happened to checking online reviews before committing? Do a background check on each company you see on Google. Look them up on Google Reviews, Yelp, or even search for their social media pages.
Go to their website and check their portfolio list. Better yet, scrutinize their website because it's the first thing that reflects their work quality. If you scroll down at the bottom of the site, you'll see who made the website. If they made their own website, then the company's name should be on there. If not, then try other things to check their work and reputation.
Go to their list of clients and check each client's web design. See if it matches your needs. Another point to consider is how the websites look on mobile.
Next, you don't want to hire someone now only to find out you can't make updates on your website down the road. If this is the case, you're better off with another web design company. You should have full control of making changes and updates on your website. Establish this with your designer from the get-go.
Mistake #7: Not asking for revisions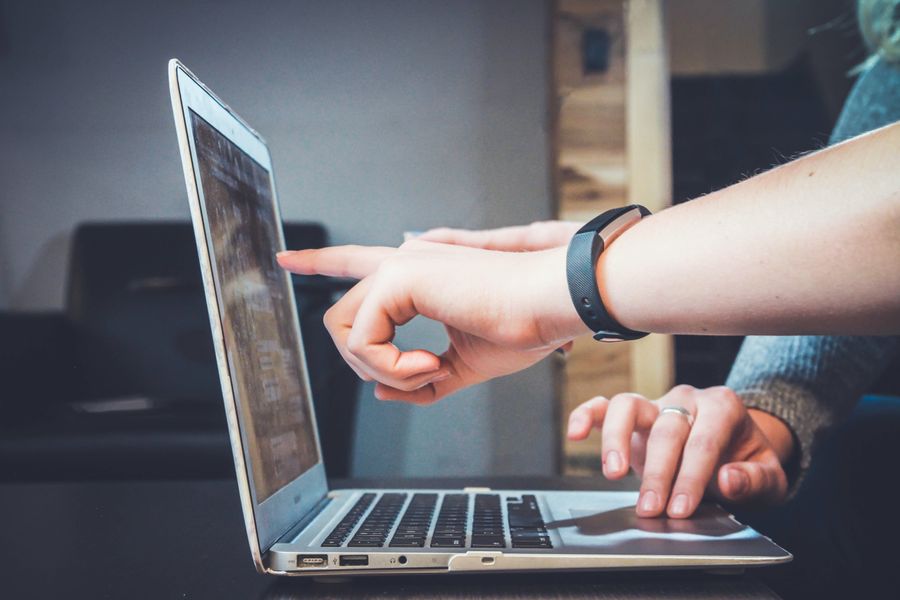 Oh wait, you didn't know? Some web design services, like Penji, offer revisions — unlimited revisions if I might add. And if you don't even bother to ask for it, don't even bother complaining about the web design outcome. We hate to point out the obvious, but not asking for revisions is setting the outcome for failure.
One word of advice, though — asking for revisions means making VERY SPECIFIC requests. This will help your web designers understand what changes you want precisely. If you hired a web design service that charges you extra for revisions, RUN.
Web design should entail free revisions because, after all, the designers aren't magicians. More often than not, you'll likely have some trivial design elements that need tweaking. And subscribing to Penji's services means you can request revisions until you're 100 percent happy with the outcome. Check out our various plans that come with unlimited designs and revisions.
Mistake #8: Choosing a designer based on professional fee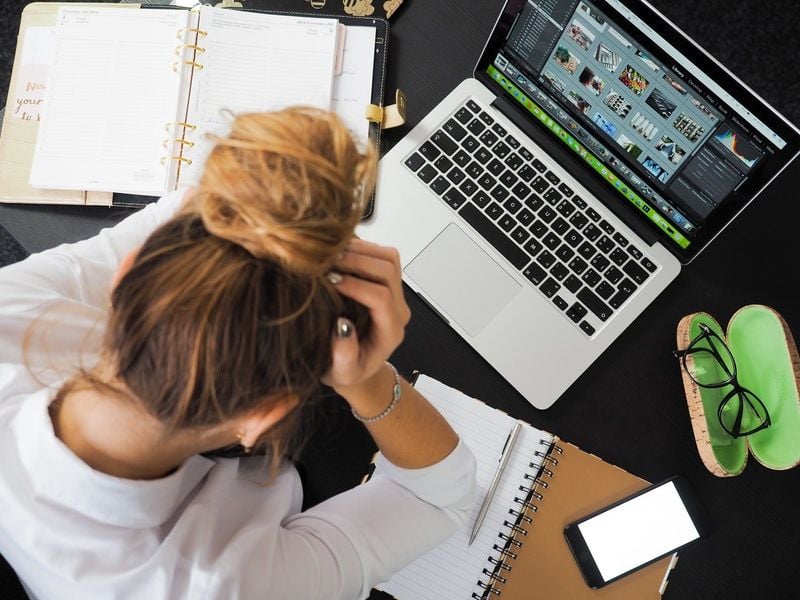 Some people will hire a designer based on their professional fee. But this shouldn't be a common practice. When a graphic designer offers an expensive rate, it doesn't mean that they are the best in the market. Likewise, the cheapest bidder doesn't mean you can save on cost.
Understandably, others would choose the cheapest bidder in an attempt to save money. However, that could jeopardize your entire project, especially if one isn't skilled enough or doesn't use the right tools for your graphic designs.
Mistake #9: Forgetting to ask the tools and software they use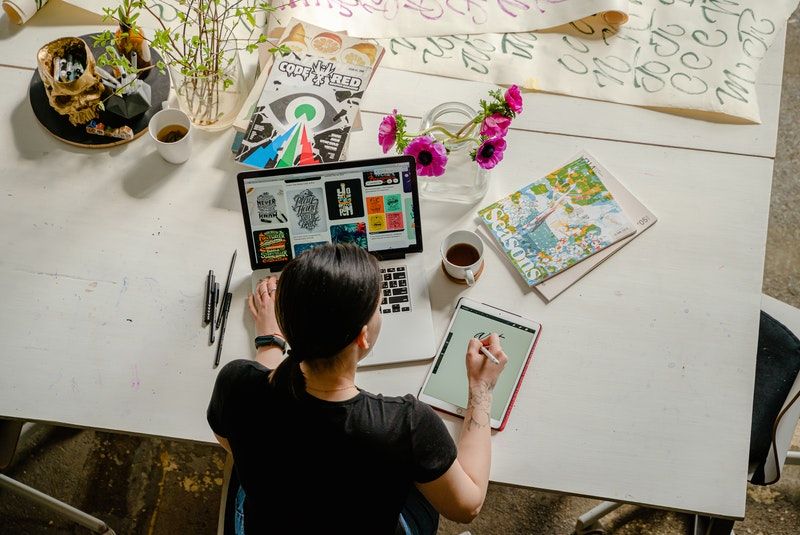 Speaking of tools, these are important when creating professional graphic designs. One could claim that they are legitimate graphic designers, only to find out that they are using Canva and other free tools.
OK, there's nothing wrong with free apps. But an experienced graphic designer should at least invest in professional software like Adobe Photoshop, InDesign, or CoreIDraw. That's how they can work on more complex projects. Otherwise, if they are just using free tools with limited features, then you can't expect premium quality for the designs.
Mistake #10: Not asking if source files are included in the package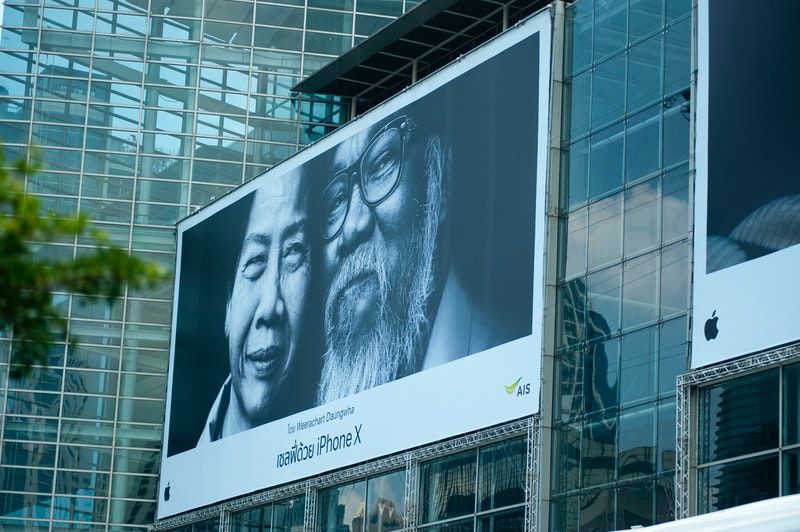 Before you even start working with a graphic designer, ensure that they will send the project's source files. This way, you can easily scale the designs and use them for different marketing purposes. If a designer tells you that there will be an additional cost for getting source files, you might want to scout for another option.
Mistake #11: Mandating the designer to fill up all the spaces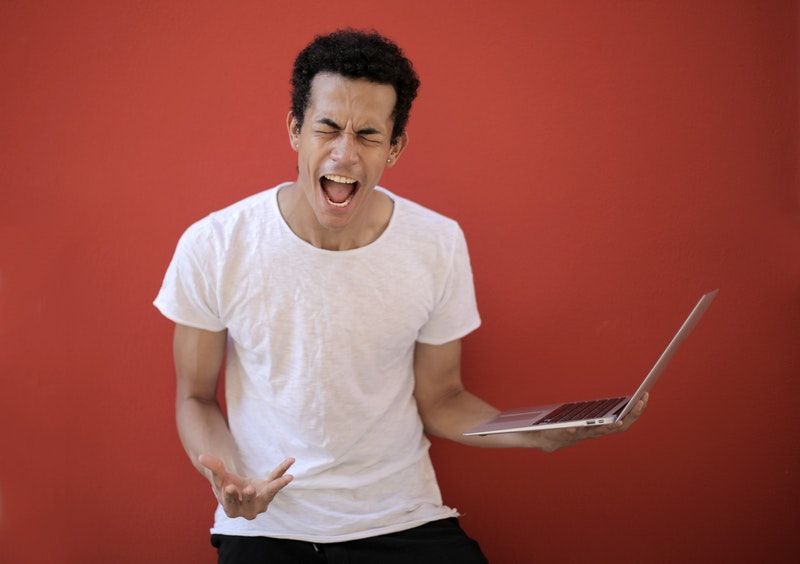 Many people believe that designers should maximize the entire space when working on visual assets. Thus, they will ask the designer to put as many elements as possible in a single frame.
If you are like this, STOP!
If you must know, there's a concept called 'white space.' This helps in gaining focus from your audience. An overly cluttered design can be overwhelming, and you might not be able to send the right message to your market.
Mistake #12: Not evaluating the overall work ethics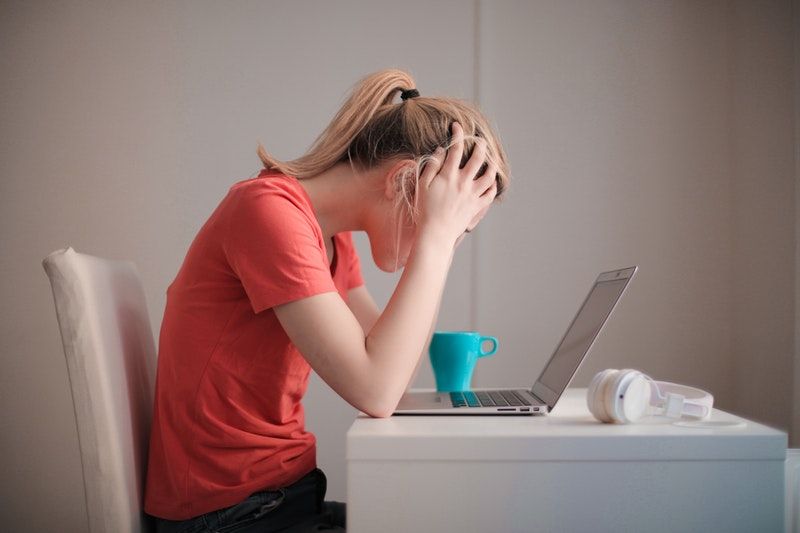 And lastly, try to assess the work ethics of your graphic designer. See if they can communicate well, or if they can handle pressure. Of course, this is quite impossible to know during the hiring process, and you might need to ask their previous clients. Plus, all the recruitment and onboarding process can be tedious.
The best solution for this is to work with a team such as Penji. We already did the heavy lifting, and we have the best designers that are highly professional.
Requesting Web Design From Penji
Fortunately, you won't have to worry about committing these seven mistakes when you work with us at Penji. We have a pool of the top 2 percent of graphic designers, so you won't have to spend valuable time, money, and effort to hire your own.
Entrust your web visuals to us and we'll assign the best web designers to do the task. Best of all, requesting for a web design is as easy as 1, 2, 3!
1. Create the Project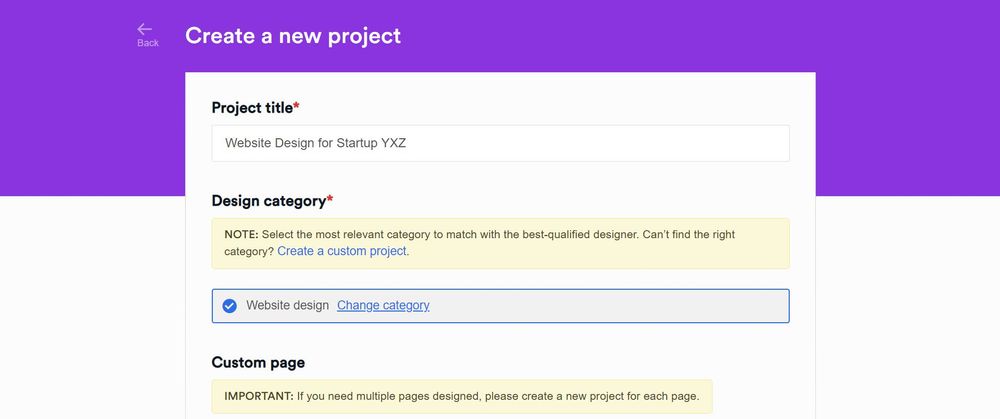 In the Penji dashboard, click New Project. Enter the title of your project. For the category, you can pick website design or website graphics depending on what you need. In the description box, add links to your visual assets or image pegs. You can also select a preferred color palette or royalty-free images if you have some. Click Create Project. The system will assign the project to a designer who specializes in social media content visuals.
2. Review and Revise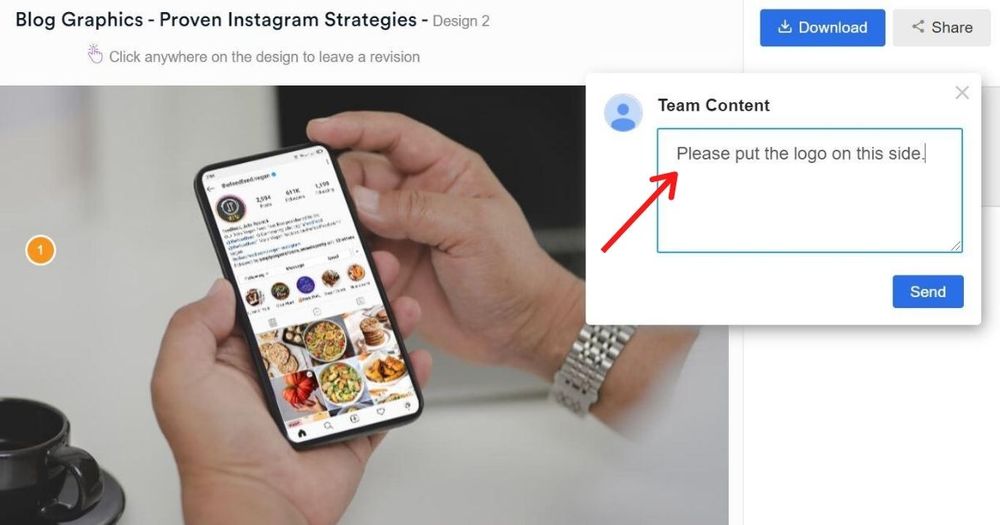 Within 24 to 48 hours, the assigned designer will get back to you with a draft. Simply click on the file within the thread to view it. If you need anything revised, click on that part and type in your comments. All our packages come with unlimited revisions, so don't be shy. The last thing we'd want is for you to commit mistake number 7!
3. Download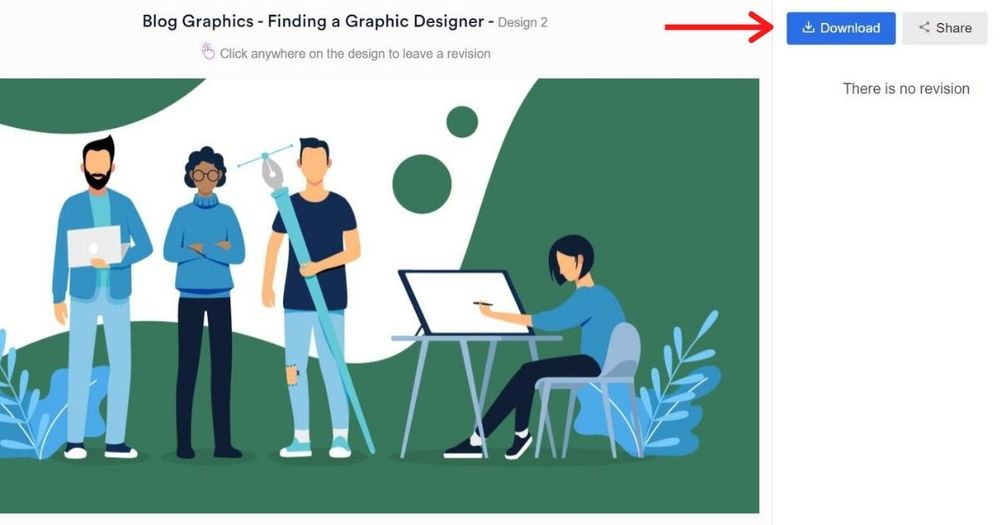 Once you're happy with the design, click the Download button and it will automatically be saved to your computer.
Penji's Sample Website Designs
It's not surprising that we get more clients year after year. We don't just deliver visually appealing website designs, we make sure that it is according to your business goals. Aside from that, we've already created website designs for several niches. That means, whether you are in the tech industry, medical field, food business, or travel and tourism sector, we know what will work for you.

Check out some of our best works below: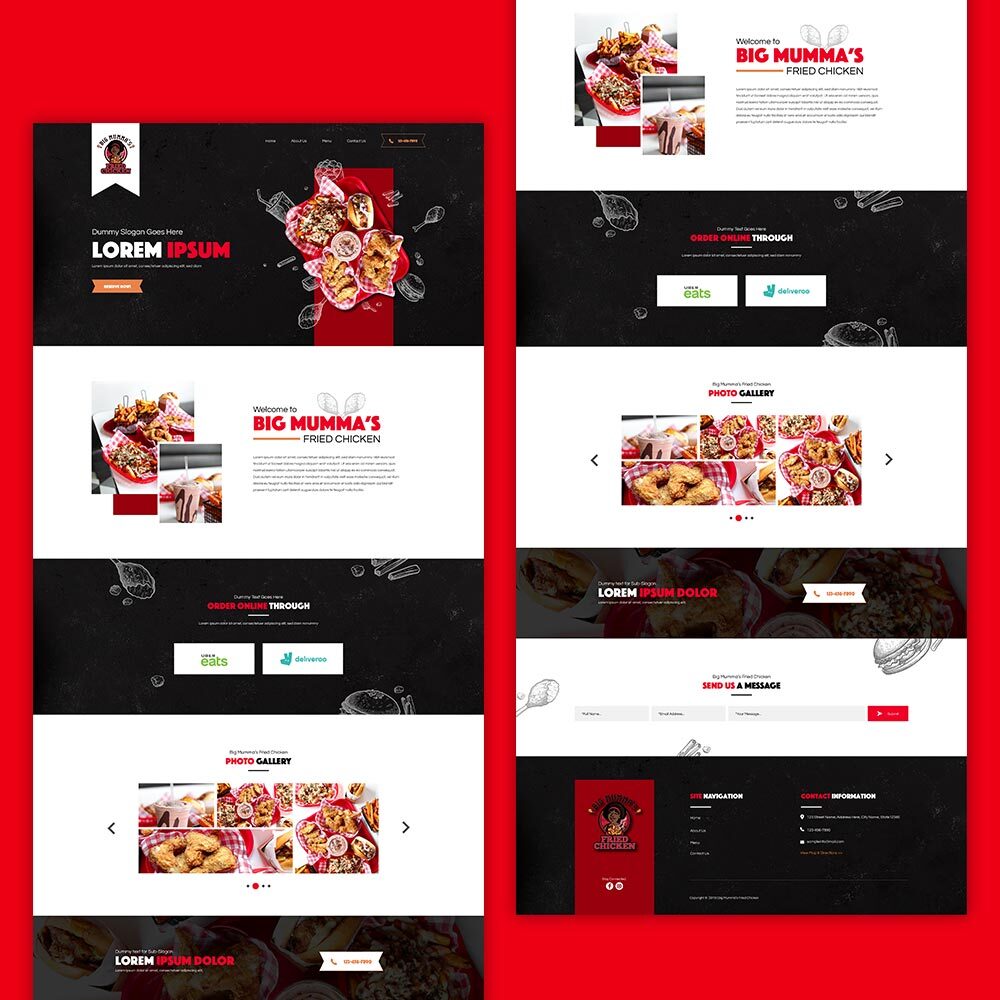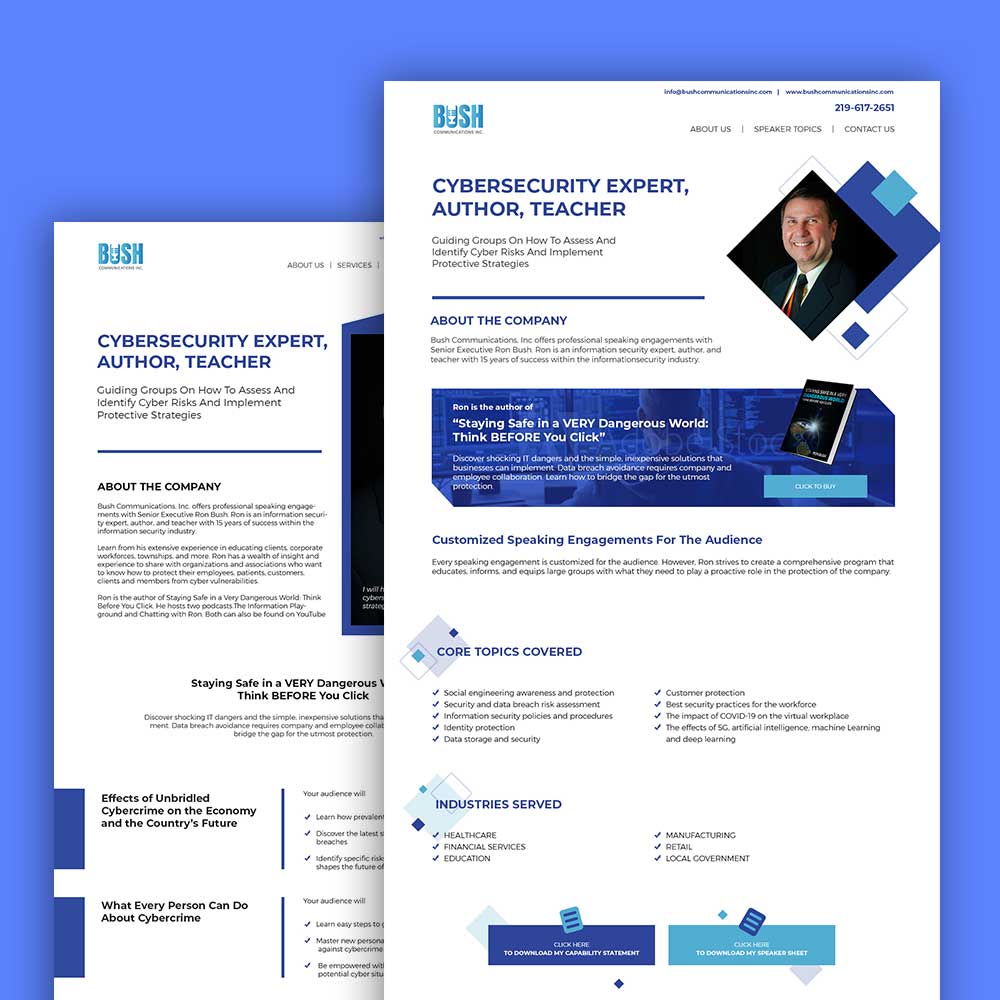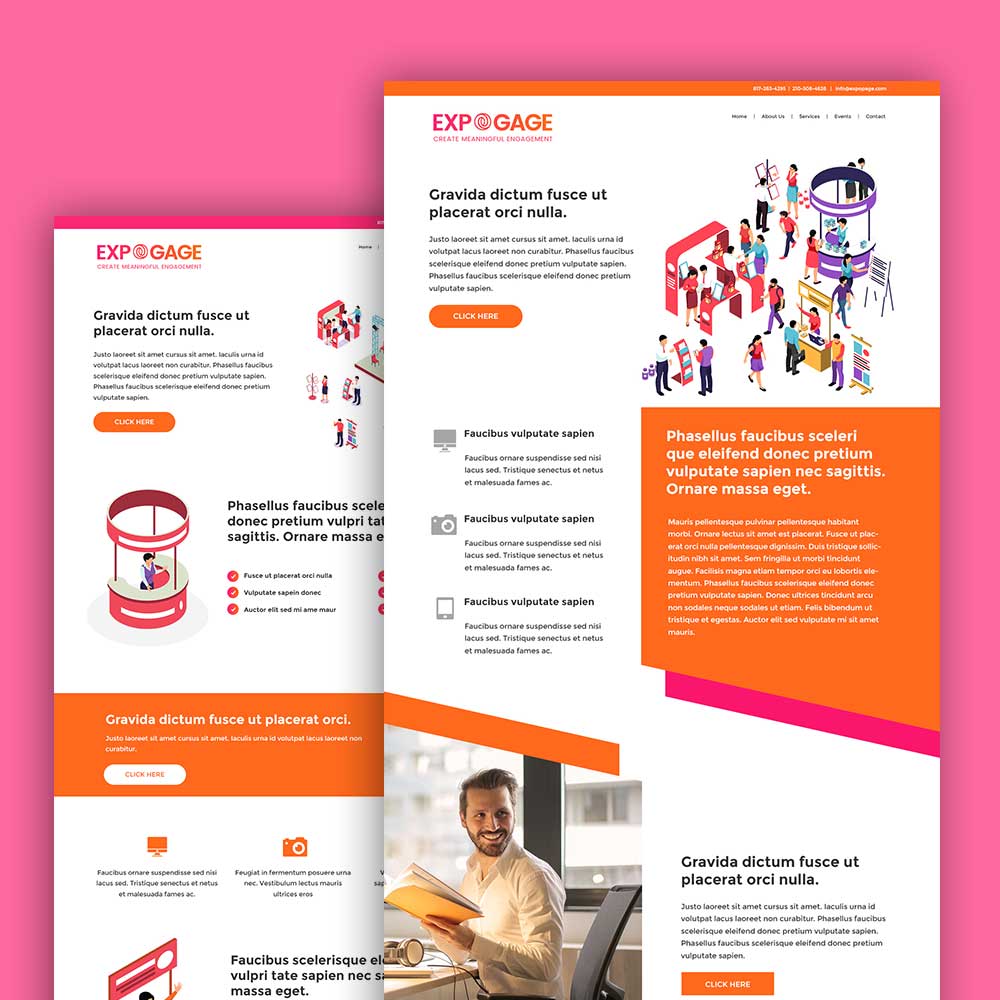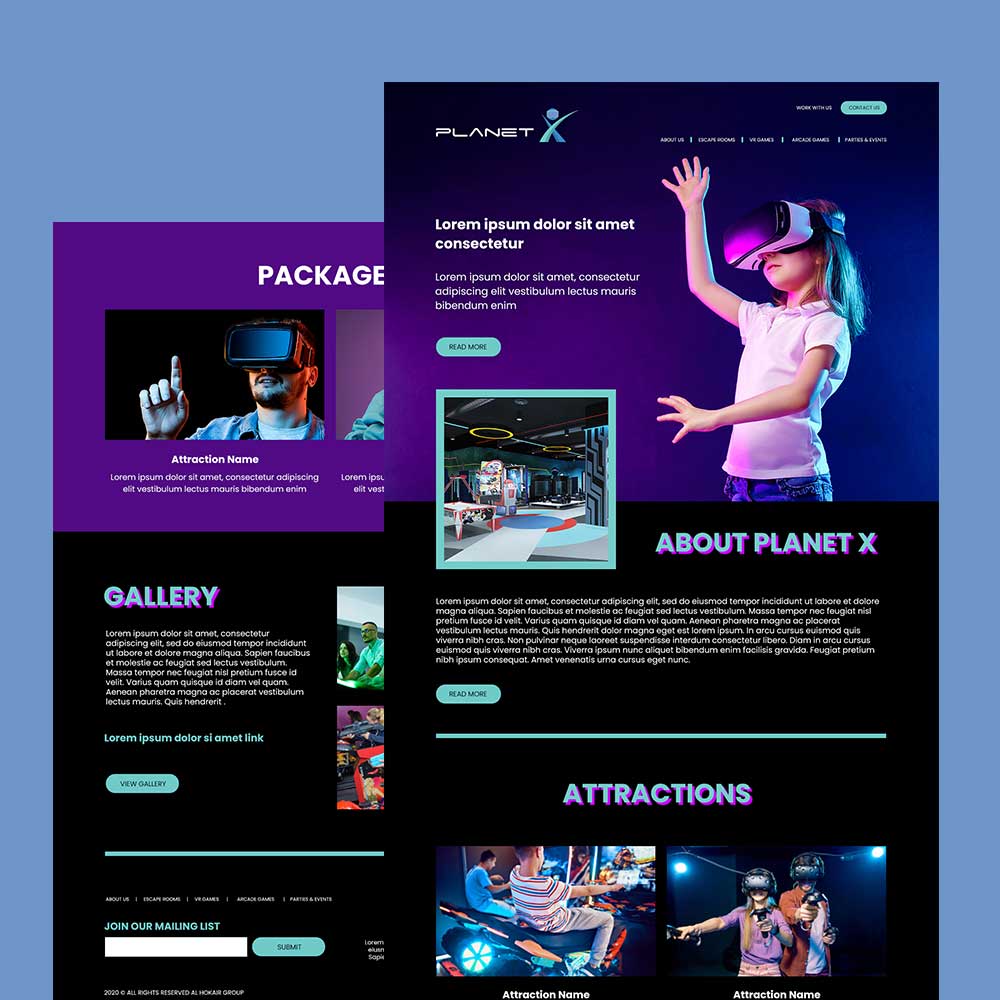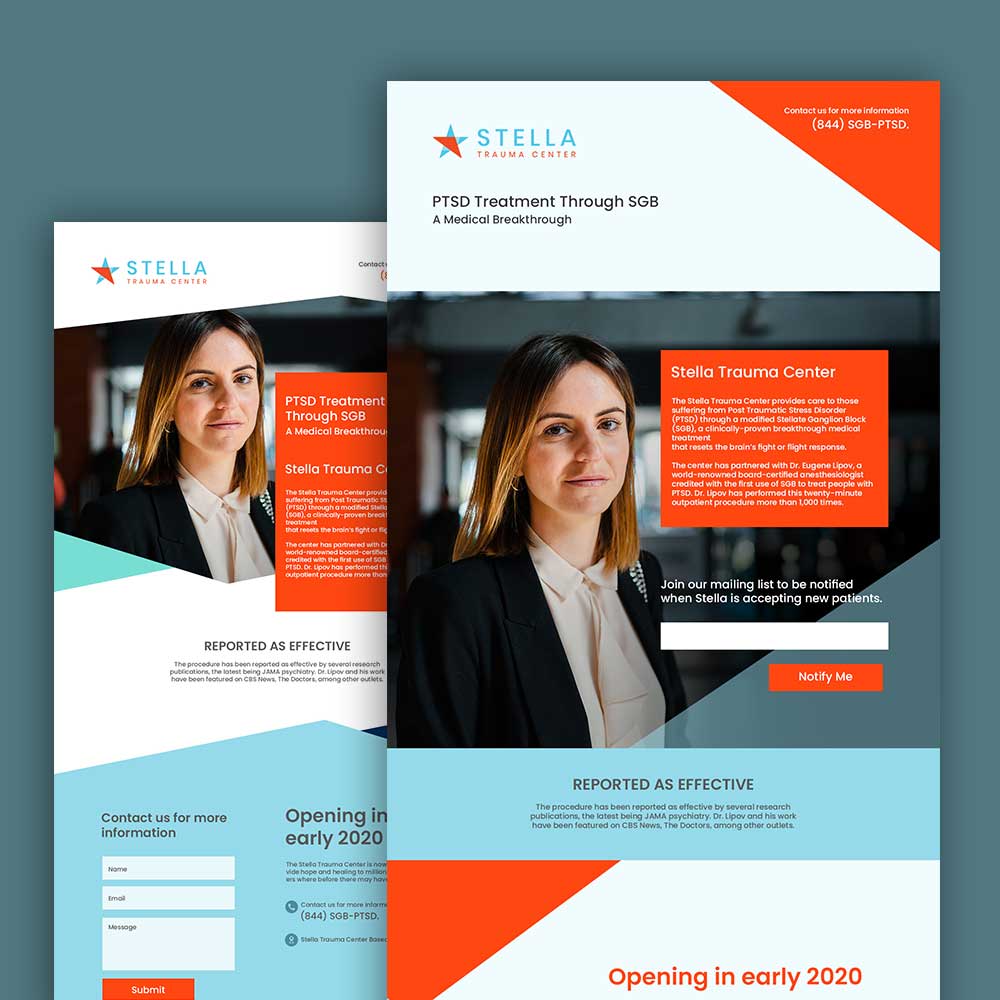 Yup, it's that simple — three steps, and you already have your website design. If you think all these features and benefits will break the bank, think again. Penji's pricing plans are for all business levels. Whether you're a startup, small business, new merch seller, agency, or a huge corporation, there's always a plan fit for your needs.
You don't have to look far and wide to hire a web designer. All it takes is filling out a simple sign-up process, and Penji will get your web design requests started right away. And if you're still a bit hesitant, Penji lets you try the services for 15 days. Now, how's that for a win-win subscription? Sign-up here and make your first web design request.