Do you want to become the premier printing service in your community? One way to leave a mark is with a logo! But if you don't know where to start, check out these ten amazing logos Penji designers created! In addition, book a demo to see what Penji can do for you!
How to Get a Good Printing Logo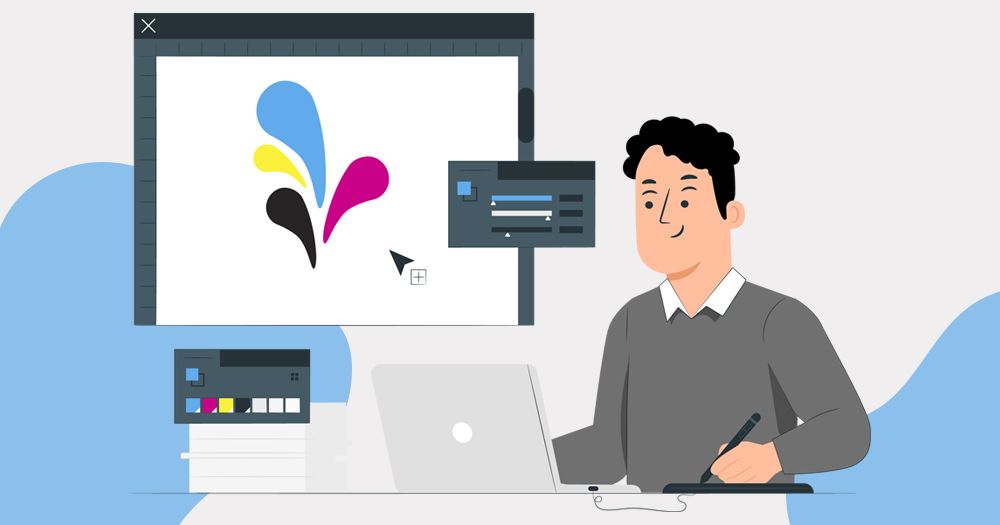 If you have an envisioned printing logo, but don't know if you should do it yourself or hire a graphic designer, here's what you need to know to get a good printing logo.
Do-it-Yourself: Logo makers have become helpful to small business owners and start-up founders. After all, logo makers are free, and you don't need prior design experience. DIY logo makers are the best option for you IF you want a simple wordmark or monogram logo.
Freelance Logo Designer – Maybe the printing logo you envisioned may be difficult to do on logo makers. A designer can create the logo for your printing business. Most logo designers are experienced in making the best logos. Plus, you can even check their portfolios to see if they're a good fit for you. Hiring a freelance logo designer is the best option for your business for one-time projects.
Unlimited Graphic Design Service – An alternative to a freelance logo designer is subscribing to an unlimited graphic design service. More small businesses are making the move to subscribe to these services because of their affordable pricing plans and unlimited graphic design work. You can guarantee that THE BEST DESIGNERS are part of unlimited graphic design services like Penji! And if you need a compelling logo + so much more, then the unlimited graphic design service is the BEST option for you.
10 Printing Logo Designs
Most printing businesses use the CMYK color scheme for their logo design. And most of the logos in this list use the color scheme. But you can differentiate your business from others through logo design. Here's how our Penji designers did it.
1. Origin Print Media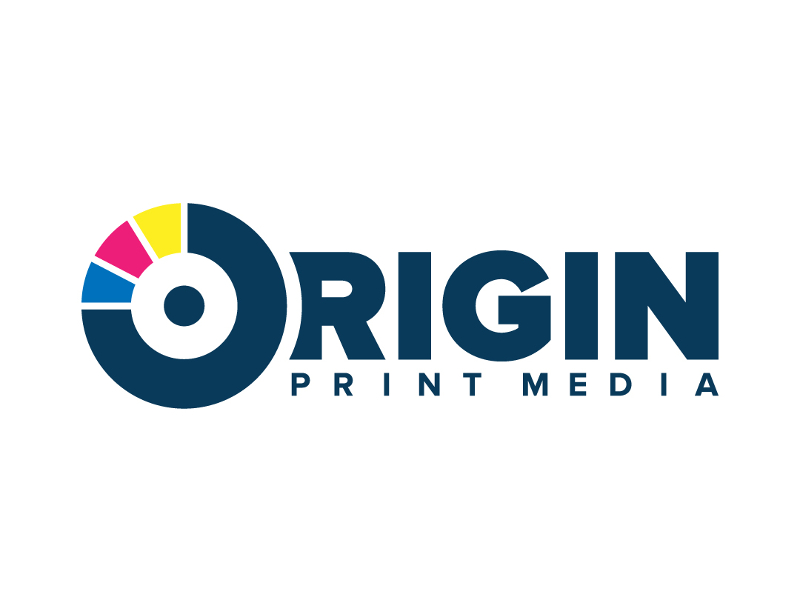 The first on our list is the Origin Print Media logo. Their logo is a wordmark, but the designers took it to a whole new level by making small tweaks and transforming it into a unique wordmark. First, it uses the CMYK model on the O of its logo, giving the logo a splash of color. Then, you'll see the R reshaped to make way for the O. And finally, the O has a dot in the middle, symbolizing a point where customers can start printing their documents and materials.
2. Printee Custom Shirts and Apparel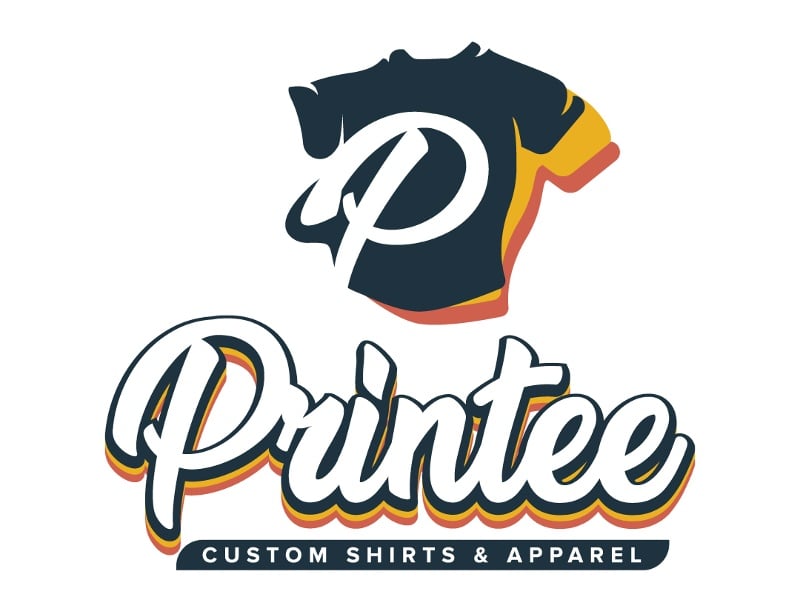 Here's one printing logo that doesn't follow the CMYK color scheme. Instead, Printee Custom Shirts and Apparel uses t-shirts as part of their logo, making it relevant to their business name. It's an excellent logo design if you want customers to know immediately what you're offering or selling.
3. BlueRidge Promotions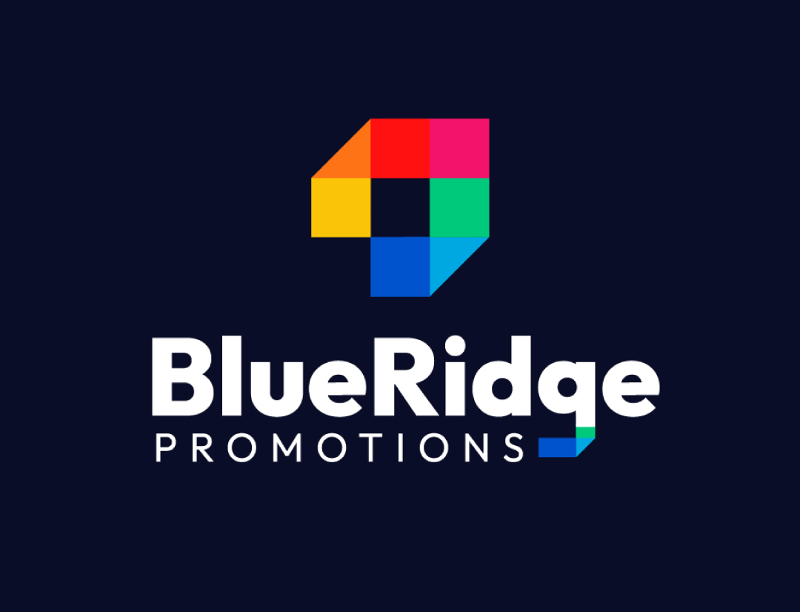 If you don't want to follow the CMYK model but still want to add splashes of color to your logo, check out this logo for BlueRidge Promotions. They use an abstract geometric shape that's sure to catch the attention of their customers. Plus, you can also see how they integrated the geometric shape and color scheme into their wordmark logo, giving it a coherent look.
Check out these unique printing logos
Get a logo from a professional in 1 to 2 days!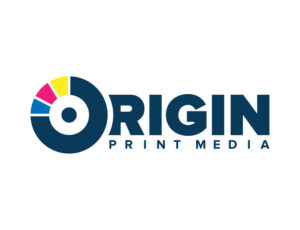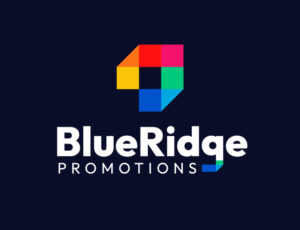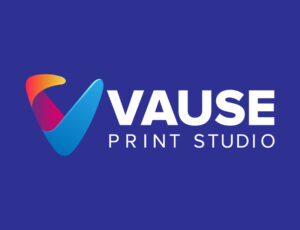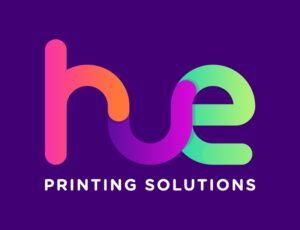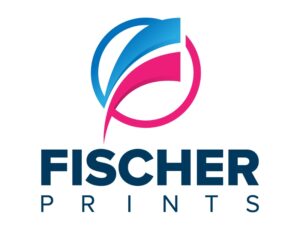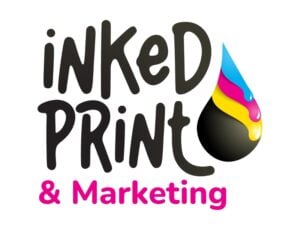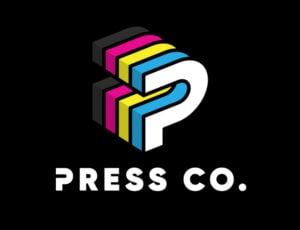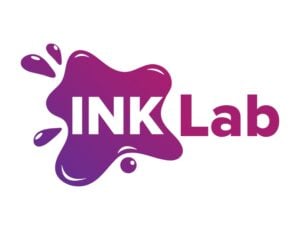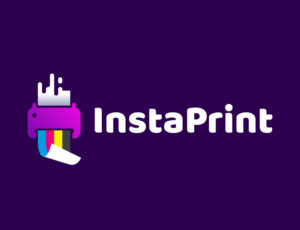 4. Vause Print Studio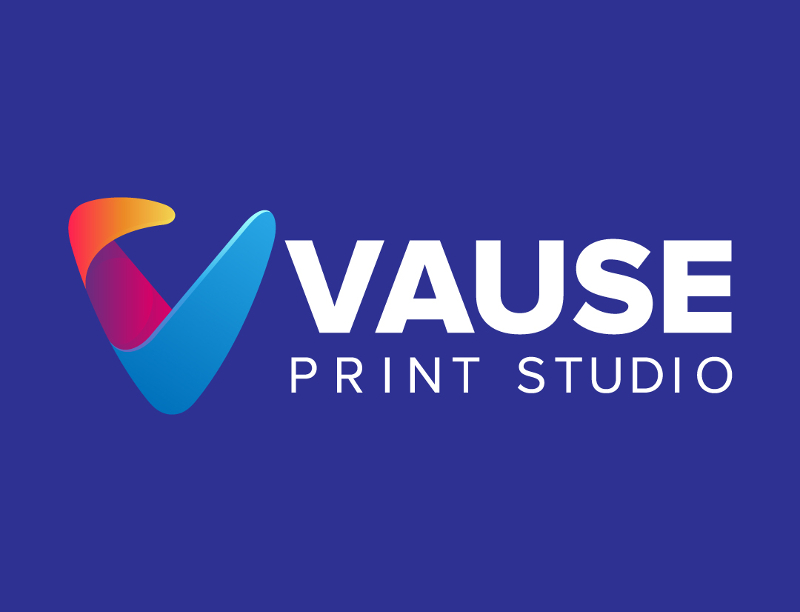 Ink is a common symbol used in printing logos. It could be in the form of a drop or blot. And this one by Vause Print Studio reimagines the ink shape. Plus, the ink shape looks like it's moving too, which is another way you can convey movement in a static logo. In addition, if you want to add a color palette to your logo, make sure that the colors go well together like the one shown in this logo.
5. Hue Printing Solutions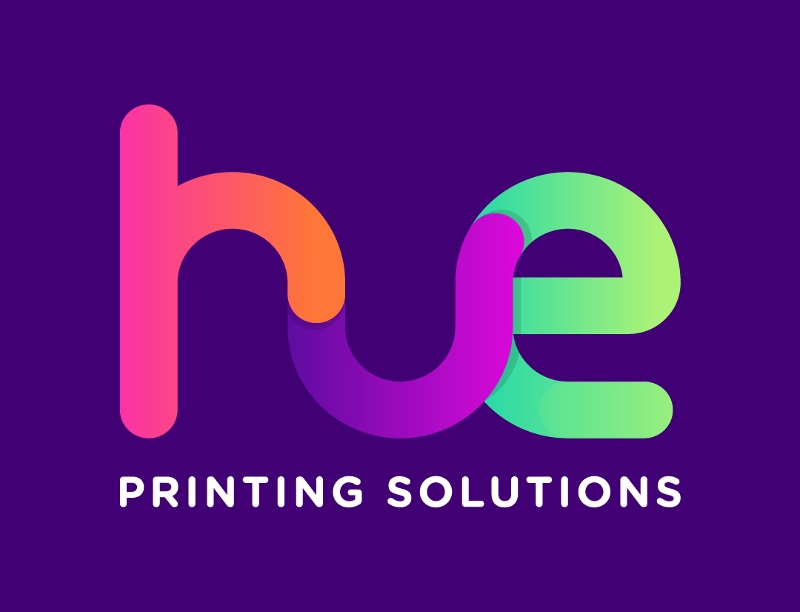 Since ink is liquid, here's another way to incorporate that quality into your logo. The Hue Printing Solutions logo looks very fluid due to the rounded edges and the way letters move seamlessly to one another. Plus, in printing logos, you want colors to stand out to show that your printing business can bring color into people's lives. That's how Hue Printing Solutions want to be recognized.
6. Fischer Prints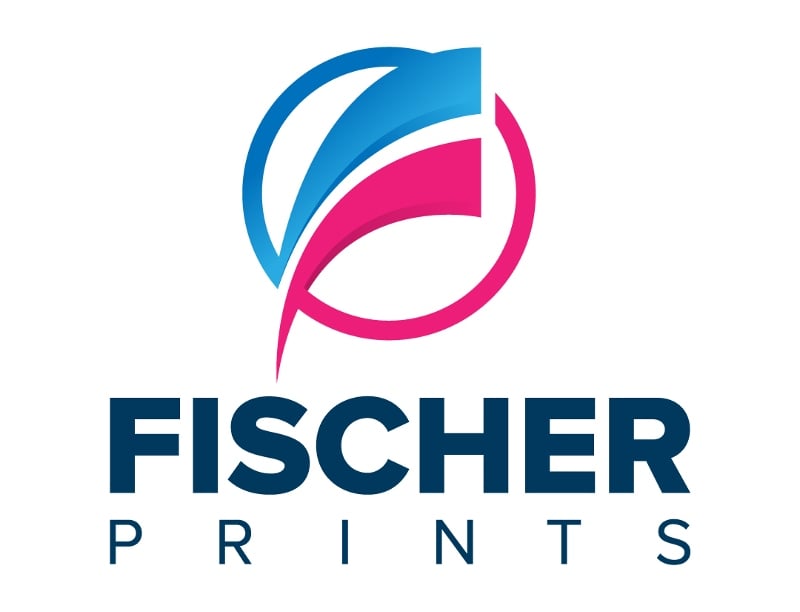 Pink and blue are two colors that go together, but you'll rarely see them on logos. And Fischer Prints took advantage of that and used that motif in their logo. But that's not the only distinctive feature of their logo. If you look closely, the two swoosh-like figures look like the letter F, representing Fischer. Meanwhile, the pink line is angled to look like a P, meaning "Prints."
7. Inked Print and Marketing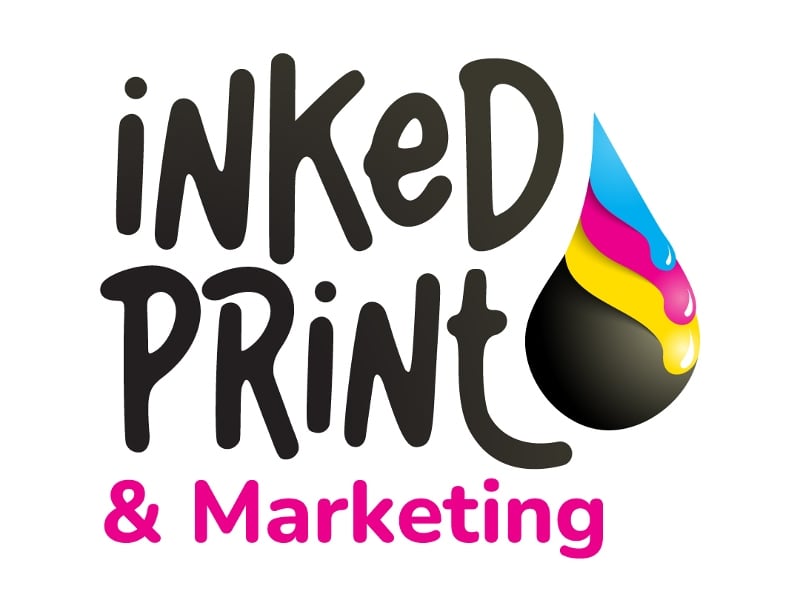 Here's another printing logo using ink as its primary symbol. And this one by Inked Print and Marketing is a great example of using ink to make your logo relevant and keep it simple. Like the others on this list, it uses a CMYK color model. And to make the pictorial look realistic, there are oozing drip lines on the ink drop. Another thing that stands out in their logo is the font. It appears like it was written in ink, further enhancing their brand.
8. Press Co.
If you want to show "printing" or "copy" in a different manner, check out this logo for Press Co. The monogram P is repeated using the CMYK colors, and it can represent printed copies of what you want printed from them. It can also look like printing toner, which is another symbol to use for your printing logo.
9. Ink Lab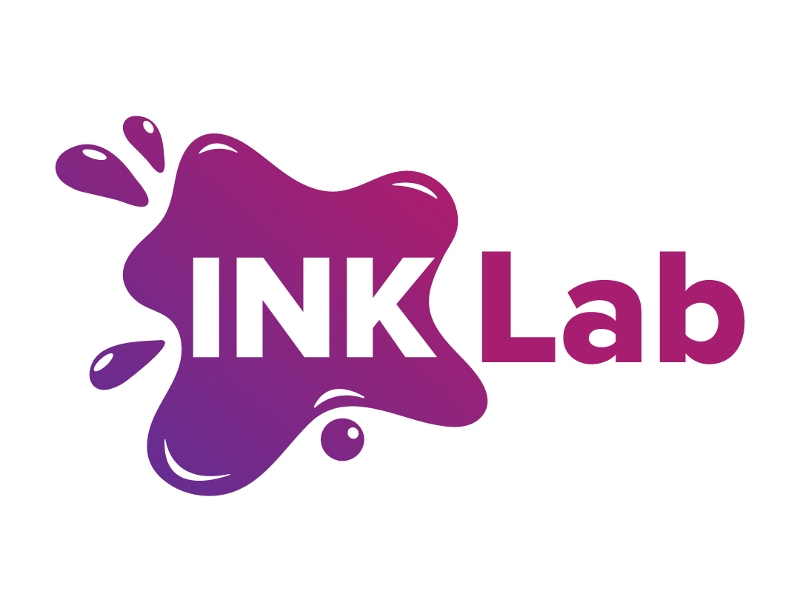 An inkblot is another way to show ink on your printing logo. And if you want your logo noticed immediately, add some color to it like this one for Ink Lab. But if you don't want to drown in a sea of CMYK logos, make it a gradient or use a color palette for one hue. Plus, to make it more interesting and realistic, add tiny white outlines or bubbles.
10. InstaPrint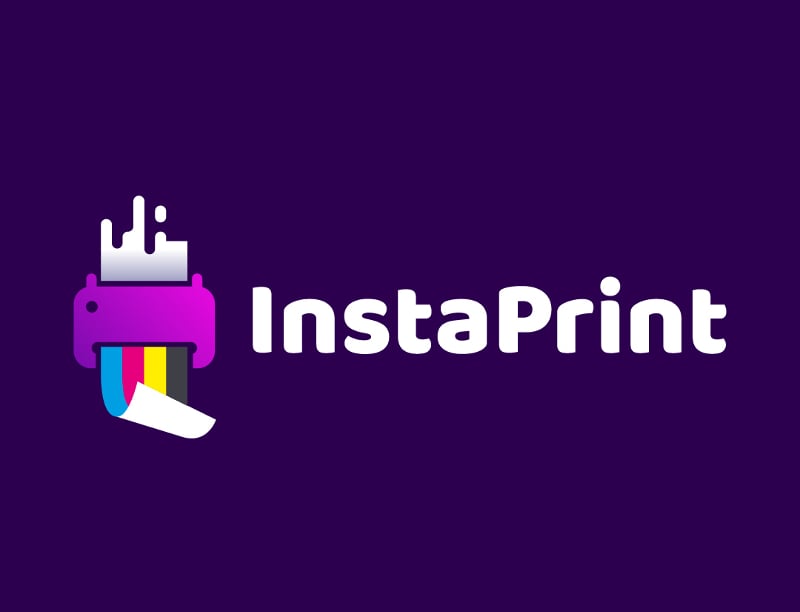 Surprisingly, printing businesses don't use printers as the pictorial in their logo. But this means when you use printers, you can differentiate yourself from the competition, and that's the logo for InstaPrint. The printed paper shows the CMYK model, showing customers they can print any document for them.
Subscribe to Penji for Your Logo
Is your envisioned printing logo similar to any of the logos above? If so, don't hesitate to hire a designer and get a compelling logo! Fortunately, you landed in the right place, and with Penji, you can request a logo by submitting a request. It starts by subscribing here. And as a special treat, enter this code: BRANDNEWLOGO15 to get a discount on your subscription! But if you need a logo only, you can go to our Marketplace here!