Do you have your own portfolio website up and running? If none, then this is the perfect time to build one. We know that you are probably swamped at work and you are doing a number of projects. However, not having a portfolio online means you are missing a lot of business opportunities. What if a big client is just out there, typing and searching away on Google? Well, too bad for you – you aren't there! If you don't have time, there's no need to worry. There are companies such as Penji that can do the hard work for you. Just tell them how you visualize your portfolio websites, and they will make it a reality.

Now, if you are thinking about the cost, here's more good news. Penji is one of the most affordable teams that can handle your website portfolio designs. They work on a monthly subscription model and you can just unsubscribe whenever a project is completed.
What You Need for Your Portfolio Websites
So let's talk about what you need to consider when designing portfolio websites. We picked the best 5 out there to serve as your inspiration.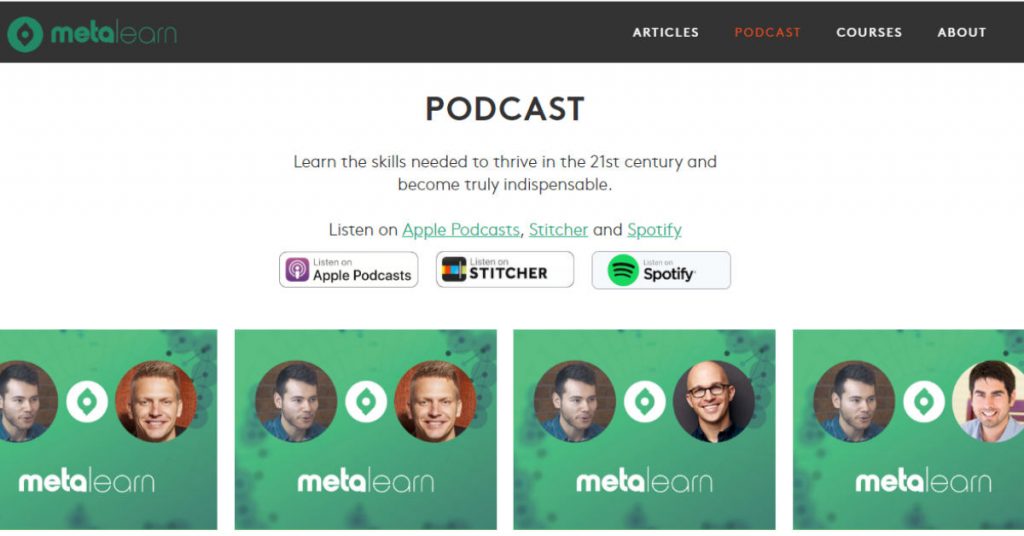 When you are showcasing your work on your portfolio website, always add your recent projects. It is necessary that you keep your website up-to-date. This is a good way to show that your work is also evolving. You have to keep up with the times! This is what we can see from Nasos Papadopoulos' website.

In addition, he also added a separate 'Articles' or blog space. This is a smart strategy so you can add more content to your website. This is an effective means of getting more audience, and of course, ranking in search engines.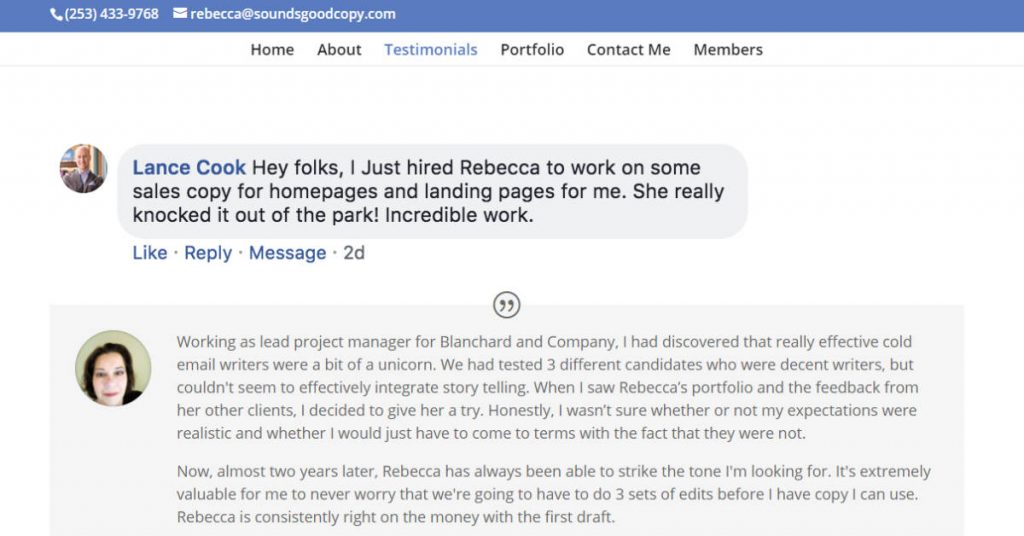 Word of mouth is still one of the best marketing strategies you can use. In making your portfolio designs, always have room for client testimonials. You can even dedicate its own page like what Rebecca Parson did.

You see, most people will immediately look for client testimonials after checking your work. If they haven't found anything, it would be harder to win their buy-in. In that case, make it a habit to ask your clients to at least send you a simple commendation. This is easier if you have already built a good relationship with them.

If possible, ask them to record themselves so you can place videos of client commendations on your website portfolio. It makes it even more credible and believable.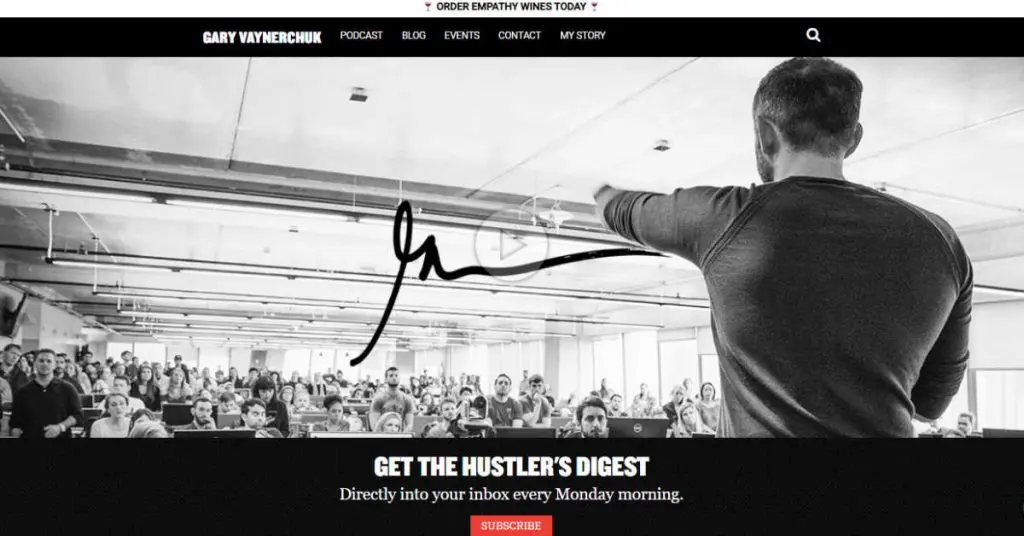 When building your portfolio websites, stay away from the usual templates you can find all over the internet. Yours needs to stand out and it has to reflect your personality. Take, for example, Gary Vaynerchuk's website portfolio.

Just so you know, he became well-known because of his unorthodox way of speaking. It's bold and somehow refreshing. And because doing videos has become his selling point, he took advantage of it. He placed it right at his homepage.

We recommend that you add your photos (or video) on your website portfolio's homepage too. This gives an instant personality. Plus, it's always good to have a face behind a name. It increases the level of trust, which you can obviously use when widening your network. Some personalities are even using funny and witty images of themselves to gain more traction. You can use that technique too.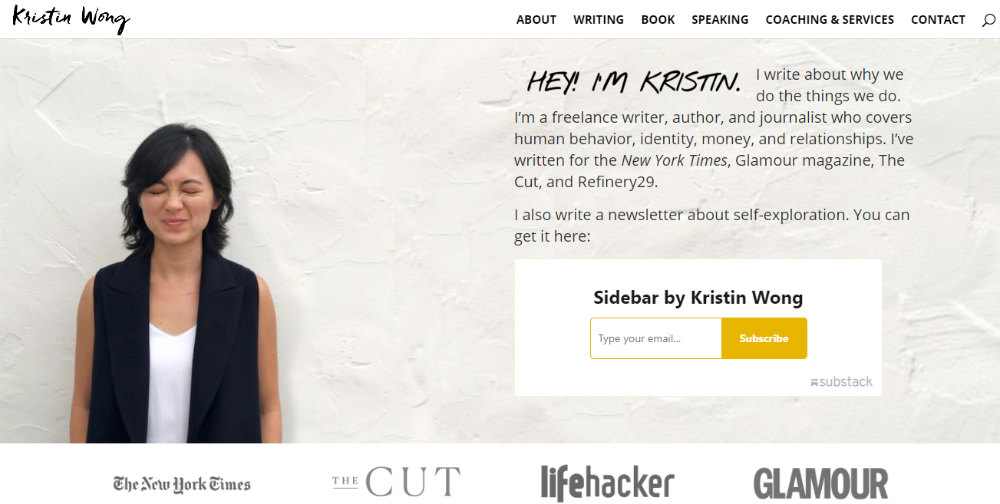 Clean design is actually a rule of thumb in creating websites. Remember, you want to showcase your works to potential clients as soon as they land on your webpage. It needs to have an organized layout which is also logical and functional.

Have a quick glimpse of Kristin Wong's portfolio website. It's clean, direct to the point, and you can easily access what you need. It even includes the logos of the big brands she worked with. And even if you haven't read or seen her work, you will get that feeling that she has already proven herself.

This is where Penji can help. They have an amazing team of graphic designers and writers that can build your portfolio website. It would be professional, yet fun – just the way it should be.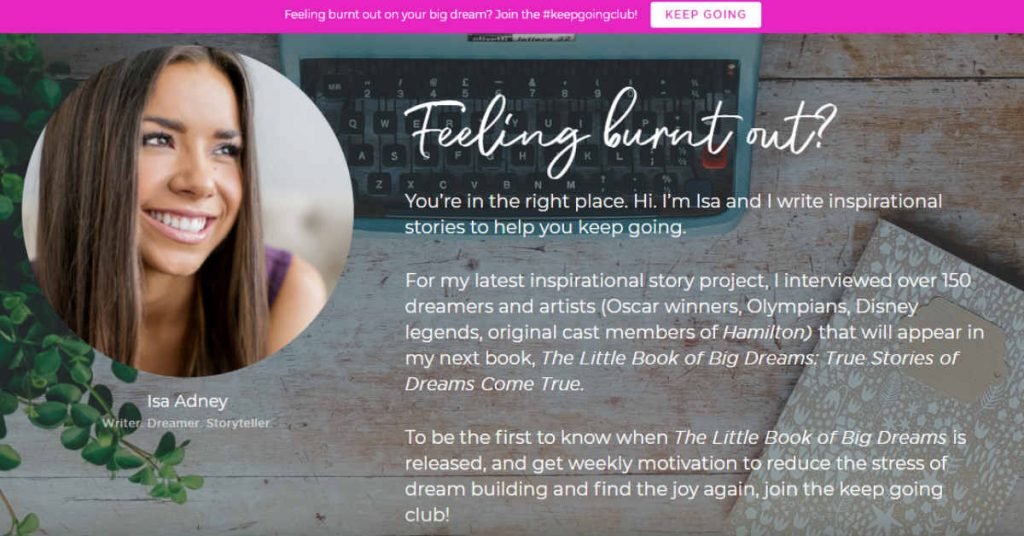 Apart from a good layout or clean web design, you should also consider curating a fluid content for your portfolio website. Isa Adney's portfolio is one of the perfect examples. She used the 'questioning' technique in her headline which essentially sparks interest among its readers. It then gives an idea of what she does and how she can help you.

Be conversational and avoid using jargon or technical terms, unless you are speaking to a specific market.
Reasons Why You Need Portfolio Websites
If you are still delaying your plans of having your portfolio website, here are the reasons why you need to complete it right now.
Your Clients are Online
As they always say, you have to be where your market is. Obviously, most of your potential clients are already online. That is why you have to put yourself out there. You need to be visible. Not having a presence online can be lethal. It's as if you are non-existent.
You can be an Industry Leader
Remember what we said about writing articles or blog posts on your portfolio? This is not just for search engine ranking. Writing valuable content gives the impression that you are knowledgable about your industry. Eventually, you will be seen as an industry leader. You can even create a community and this organically widens your network.
It Protects Your Work
Your portfolio website is one of the best ways to showcase and also protect your work. By publishing it and adding the proper copyright – and probably watermarks, no one will be able to steal your projects. As horrible as it sounds, stealing others' work is rampant online. At least you have your portfolio to back you up just in case you need to take legal actions.
Conclusion
Portfolio websites are crucial if you want to gain more clients or if you just want to share your work with the public. Either way, you have to spend time and effort into building one. If you wish to get it done, then work with Penji right away.