The rise of DIY graphic design tools has made it easy for anyone to create designs for personal or professional use. However, nothing beats the expertise and skill of a seasoned Photoshop designer that can produce high-quality images for your business. And you'll need one by your side and know why they'll be your biggest asset.
What Should You Look for in A Photoshop Designer?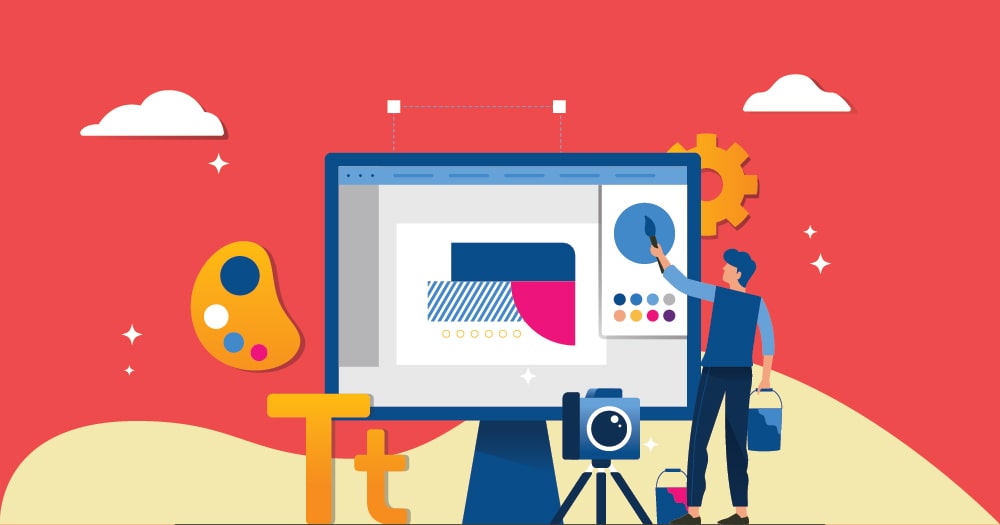 Anyone can use Photoshop these days. After all, Adobe makes it accessible on their website via a subscription. That said, anyone can say on freelance sites that they know how to use Photoshop and create a design on the software. In your search for Photoshop designers, you should be vigilant and ensure that you'll be working with a legitimate and reputable designer.
However, searching for the best designer could eat up some of your precious time to focus on your business. Luckily, you won't have difficulty looking for a Photoshop designer when you're subscribed to Penji. Trust us when we say that our designers are Photoshop experts and will definitely work on your project using the software.
There's a plan for every budget. Once subscribed, you'll be matched with a brilliant Photoshop designer on deck when you submit your first request.
But if you want to know what makes a Photoshop designer different from others, here are some qualities to know.
Eye for Detail
Even the slightest slip-up like a missed brush stroke could be disastrous in one design. A good Photoshop designer is meticulous and will present a well-designed draft or output for your review or checking.
Patience
When designers use Photoshop, they need to use a combination of tools and design elements to get to their expected outcome or output. Designers should have a tremendous amount of patience to attain the design requested or envisioned.
Resourceful
It can be easy to create graphics through templates on DIY graphic design services. But reliable Photoshop designers go the extra mile by creating unique or custom graphics from scratch using the famous Adobe software.
Timely
Photoshop designers can work against the clock to deliver the best designs for your business. Even if they have to make it from scratch, they can produce compelling designs even in a time crunch without compromising quality.
Problem Solver
Photoshop designers know how to solve design problems. Whether it's to provide graphics for your branding or do quick fixes like erasing or removing elements, a Photoshop designer can rely on advanced tools on the software to do the job.
Learner
While Photoshop designers are experts, every day, they learn something new. And it's a good thing! Especially if they're handling projects they're not familiar with or too heavy to tackle. This will further their work experience and become masters of the software.
Adaptable
Photoshop designers can handle different projects and clients. Sometimes, they might even have to use different software applications to complete design projects.
Doesn't Get Hindered by Criticism
Feedback and critiques are essential to improving the design. Good Photoshop designers don't take the feedback and critique to heart because the client didn't like their work. In fact, they use this to create better graphics.
7 Reasons Why You Need to Hire a Photoshop Designer
1. Designers have mastered the complex software
For those who aren't gifted with the eye for design, Photoshop is a complex software to use. There are tools meant for layering, manipulating, editing, and coloring. And for someone who's not looking to use the software in the long run, it can be tricky and difficult. You might end up having a bad design, which is something you want to avoid.
That's why you should hire a Photoshop designer instead. Having learned it from school or self-learning, they know the software like the back of their hand. They've mastered using these tools for the most intricate of designs. Knowing that you have a Photoshop designer by your side, you can focus on your business while they handle the designs.
2. Designers know that it's an all-in-one software for design work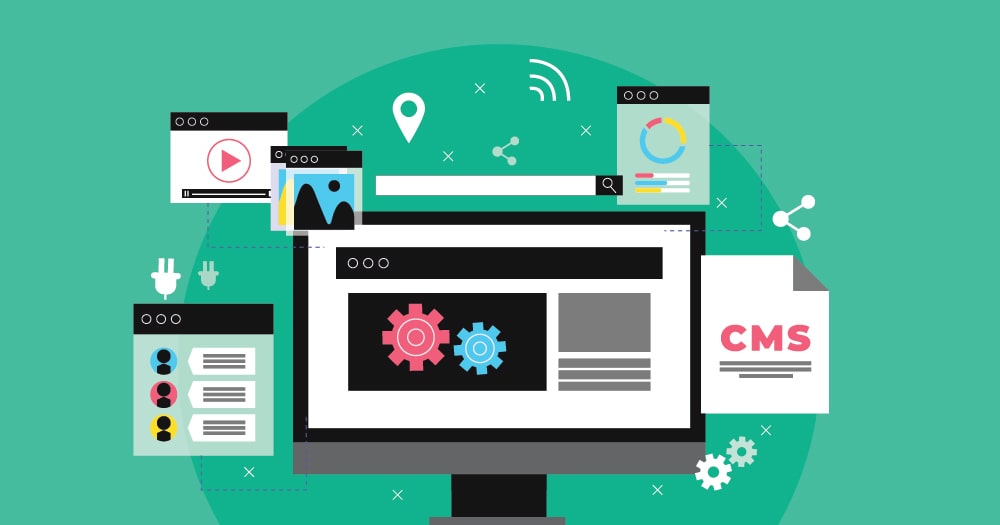 There's a reason why Photoshop ranks high on lists of the best graphic design software applications. A Photoshop designer can do almost everything on the software, like flyer design, ad design, social media design, web design, and more!
You could say they're magicians in creating graphics for almost any branding, advertising, or marketing material your business will need.
3. Designers use other Adobe software applications to make designs look better
A file done in Photoshop can be saved as a PSD or Photoshop document. What makes Photoshop unique from most graphic design software applications is you can import the PSD file to other Adobe CC applications.
This means your Photoshop designer can open that file on other applications like InDesign and Illustrator and make your graphic design request look WAY better than what you would have imagined.
4. Designers know how to use various tools to create stunning visuals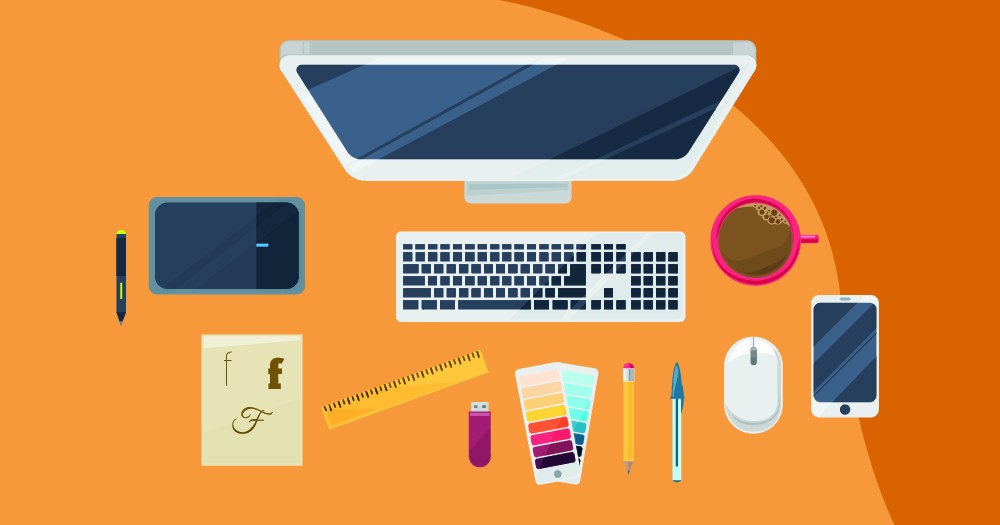 The advantage of using Photoshop against DIY graphic design tools is the multitude of tools and tasks a designer can do on the software. Photoshop designers can use different brushes and the pen tool to enhance or create an image. You don't see that on online graphic design tools.
A beginner can explore these tools and see the effect on the canvas. However, when you hire an adept Photoshop designer, you'll definitely get amazing visuals. They use a combination of different tools that would produce killer visuals for your business.
5. Designers can create custom visuals
DIY graphic design tools can be enticing for new business owners because of the low price. However, over time, having templated designs from these services can hurt businesses. That's why it's best to invest in custom graphics made by Photoshop experts.
It may be costly to you at first, but you'll realize that personalized and branded graphics made from scratch will have a positive effect on your business in the long run. For example, you can expect people to become more loyal to a brand, thanks to consistent and unique branding strategies done through visuals.
In addition, Penji designer Leah says that using Photoshop is a true test of a designer's skill in creating something from scratch. And you can expect that from Penji designers!
6. Designers can showcase their creativity
Considering that designers can make anything from scratch on the software, Photoshop allows them to demonstrate their creative skills. After all, aside from using tools, it allows them to play around with specific design elements and produce high-quality graphics for your business.
7. Designers can save different photo files and formats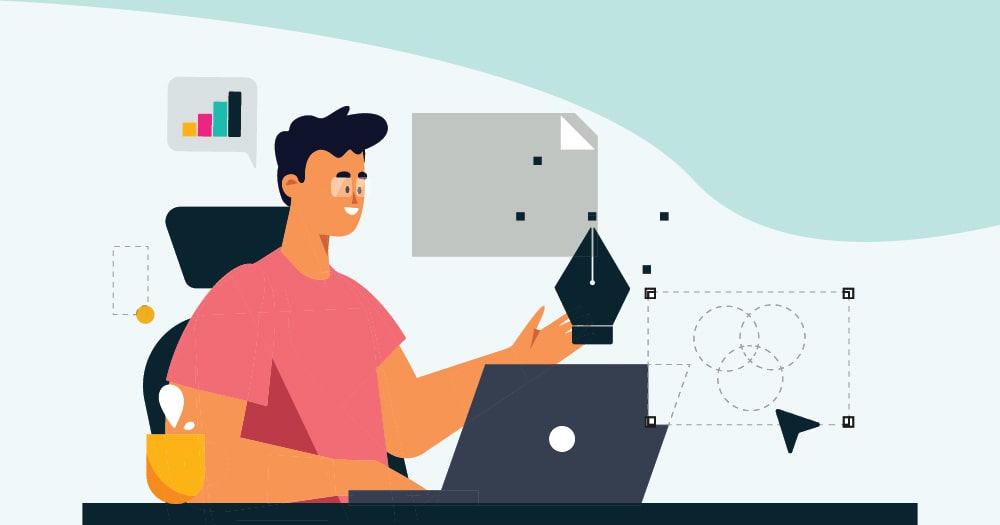 One of the limitations of DIY graphic design tools is that it uses file types like JPG, PNG, or GIF only. That could be restrictive in the future because what if you need the layout for a particular post and change the copy or design?
That's why Photoshop designers come in handy for scenarios like this. The PSD file can be considered the master file for all your design types. And once the Photoshop designer saves this and another one gets hold of it, you can have seamless editing between different designers.
You don't need to look for an image that another Photoshop designer will replicate. And they can save a new file format to JPG, PNG, GIF, TIFF, PXR, or PDF. Once they have those ready, you will receive the files you need for posting or printing.
Hiring Photoshop Designers on Penji
Now you know what Photoshop designers can do for your company. Luckily for you, Penji has a ton of designers on the roster to help you with any project.
All designers on Penji are Photoshop pros. And you can guarantee that our designers have gone through a rigorous hiring process to ensure only the best of the best get into Penji! Subscribe to Penji now and work alongside the best Photoshop designers in the world!