Designs in general are important, but subjective. A person might think that a particular design is good, while others might perceive it otherwise. However, when you are designing for a company, there are specific standards that you have to adhere to to make it effective.
At Penji, we know a thing or two about effective design. Whether you're interested in new media design as a career or you want to learn how it can help your business, this article's got you covered.
What is new media?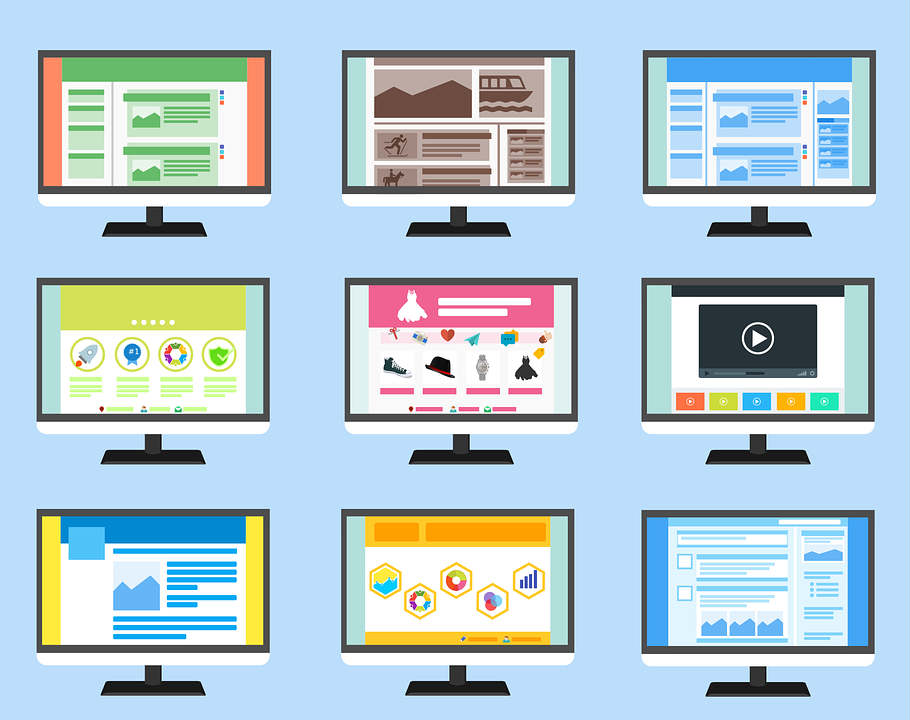 Before anything else, it is fitting that we describe new media first.
What we refer to as "new media" isn't all that new anymore. New media is used to describe the content that can be found through the internet, electronic communication, or basically everything accessed online. It can be broken down into five categories:
Blogs and online publications
Virtual or augmented reality
Social media
Wikis
Video games
What's NOT considered new media?
"Old media" includes some of the classic examples you think of when you hear the word "media": print publications, books, magazines, TV, movies. These can become new media if they're accessed through digital communication, but not in their "traditional" forms.
There's a lot of theory that goes into what, exactly, defines new media, but one of the biggest differences is the relationship between the consumer and the media.
"Old media" is typically a one-way delivery. The media is sent out through TV, print, radio, etc., but the audience doesn't usually communicate back to the media source. With new media, you can get much more direct audience feedback and interaction.
What is new media design?
Having explained the difference between new media and old media, we can now easily define what new media design is. Simply put, new media design is the process of creating aesthetic elements for new media, taking advantage of digital tools.
That being said, great new media design requires a firm grasp on everything related to digital communication. That can include programming, UI/UX, graphic design, communication, and more.
UX and UI new media design
You have probably heard about UX and UI design mostly from people in the tech world. But what exactly are these two?
UX stands for User Experience design while UI means User Interface design. These have different functions but are both essential to any digital product or service.
UX covers all the aspects of an end-user's interaction with regard to the company, its products, services, and even tools. It's not just about visuals, but as the term suggests, it's about the experience.
UI, on the other hand, is strictly used in the digital world. UI experts make sure that the interface can be used as seamlessly as possible. Think about all the elements that go into a website or app: the buttons, images, colors, responsive design, text, pop-ups; even spacing can make a big difference.
Example: Hopper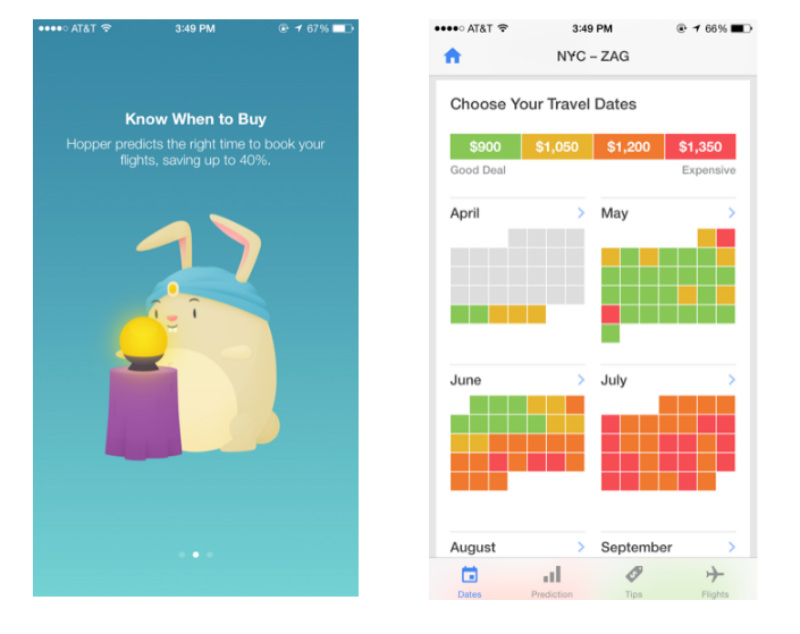 Now, if you love to travel, then you have probably heard about Hopper. It's a great example of impressive UI/UX design. It's easy to get on board as you only need to feed basic information.
In addition, you only spend a few seconds to find the cheapest flights. And they made it easier by providing color schemes for different price brackets. You even get to receive flight predictions and it can save you tons of money as you travel.
Hopper has a simple design but heavy on functionality. It definitely sits well with consumers in their target audience. But these design principles can be used just about anywhere.
New media design tips for websites
Website design trends change really fast. What worked in the past might not be good for your site in 2023. That is why we've compiled 3 simple new media design tips to make a cutting-edge website.
Use Gradients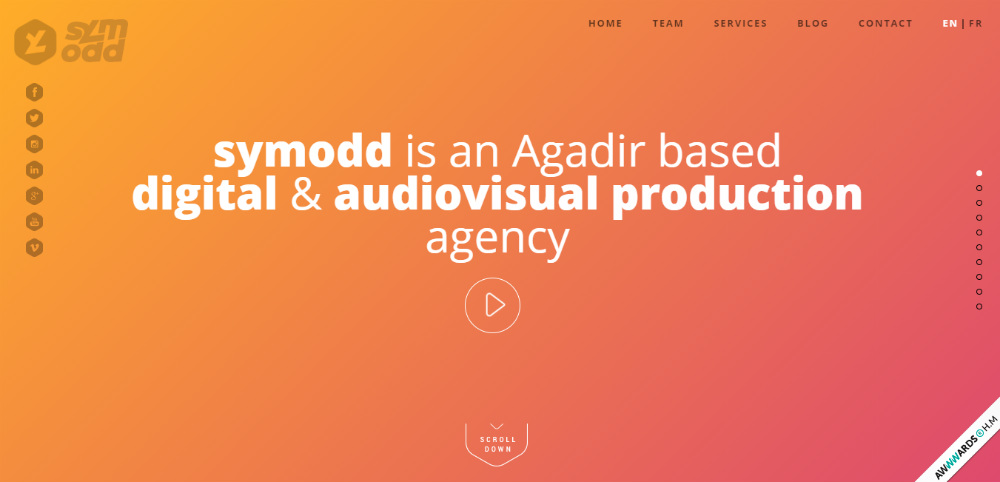 For the longest time, we've seen websites that follow a minimalist approach, including lots of white space. While that proved to be effective since people will be drawn to the website's content, users are now getting tired of seeing the same design from different pages.
This is the reason why web designers are now adding more colors while keeping the pages clean and organized. One technique that you can consider is using gradients.
Take for example Symodd's website. Instead of just using plain black and white scheme, they maintained its clear and organized layout while adding bold colors. This is a great approach as you can use your brand's color when revamping your website.
Unique Illustrations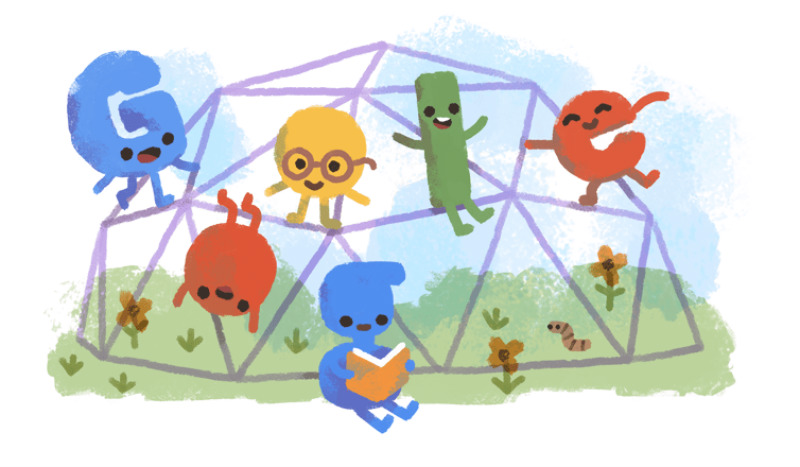 With all the existing companies that have their own website, it is common to use similar color schemes or typography. In that case, how can your website design stand out? What new media design should you employ in the new year?
The answer is to create unique or even abstract illustrations. Google is popular for using such an approach. Anyone can use stock photos and vectors, but if you have your own illustrations that are deemed unique, it proves that you're putting care into everything you put out.
Impressive Animations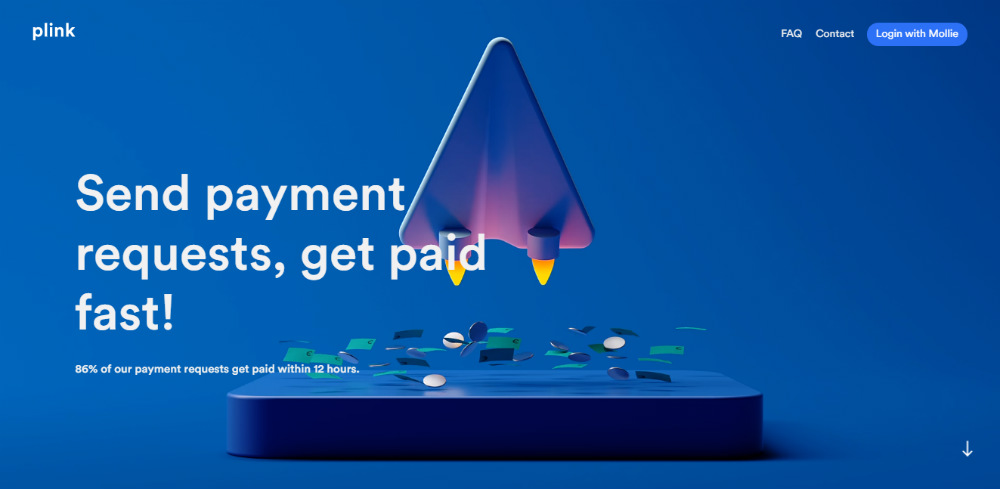 Humans are visual creatures. That's why great new media designs often employ simple animations to catch our attention. Now, we don't necessarily mean expensive ones. As with illustrations, just use your creative juices, come up with something unique, follow a good story, and make it relatable to your audience.
Or, if you still have to brainstorm about your animations with a storyline, why not start with micro-animations? Check out what Plink did with their page. Plink is an online payment service that promises fast transactions. And with their micro-animation of a jet and money, you already get an idea of what they are and their unique selling proposition.
On top of being a lot cheaper than full-scale animations, micro-animations make websites load quicker and are less disorienting for users.
Is new media design the same as graphic design?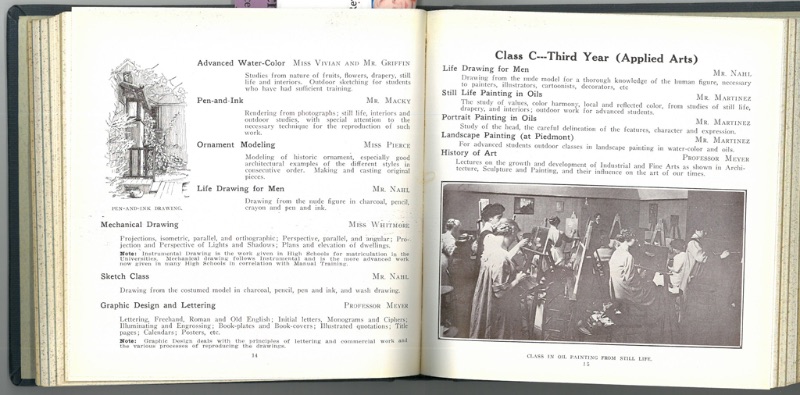 Graphic design is often associated with the same forms of media as new media design. But actually, it's a much older term. While new media was first defined in the '80s, graphic design was offered as a course at the California College of the Arts back in 1917!
While graphic designers' work can include everything from billboards to packaging to business cards, there's no doubt that new media has made interest in graphic design skyrocket. The big differences between new media design and graphic design are:
Graphic design can include forms of media not included in new media design, such as print, packaging, publications, and outdoor advertising.
New media design can includes disciplines that don't fall under graphic design, such as web development, UX design, and animation.
However, the two certainly go hand-in-hand. New media requires new graphic design skills—designers have to know how online audiences behave and how to use all the new tools at their disposal.
Take for example news reading. When you are an avid reader of a traditional newspaper, the layout can be different. In fact, some of the articles are cut short on the front page and you need to go to a different page just to finish the entire write up. The case is different in online newspapers simply because users have limited to read. They scroll instead of flipping, and they would rather read the entire thing at once.
Here at Penji, our graphic designers are not just naturally talented. They equip themselves with the latest new media design tools. That way, all projects are not just visually satisfying but also up-to-date and functional.
How to make new media design a breeze with Penji
If you're a business in need of new media design, take it from a company with new media in its blood. At Penji, we offer unlimited designs from world-class designers, all for a simple monthly price. How does it work? With the help of our streamlined web platform.
Step 1) Sign up and request a design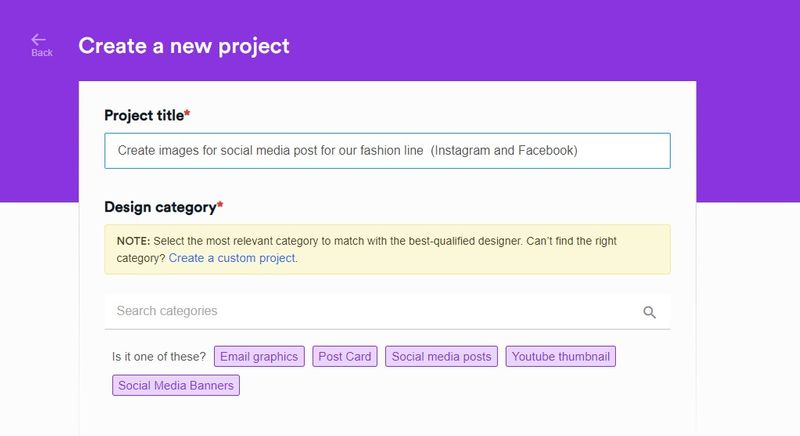 Choose a plan perfect for your business and sign up. This should only take you a few minutes and from there, you can now access the platform.
Once you are already in the app, you will immediately notice how intuitive the design is. Right away, you'll get a feel for our team's expertise in new media design. We want our clients to have the best user experience possible.
Look for the button in the upper right to request your first design. We recommend that you provide detailed information about the design. You can add links and even images to serve as the designer's inspiration.
Don't worry if this is your first time to request a new media design project. Penji makes it easy with design categories and guiding questions. Your hand-picked design team will reach out if they need any other information.
Step 2) Wait for the initial draft and send feedback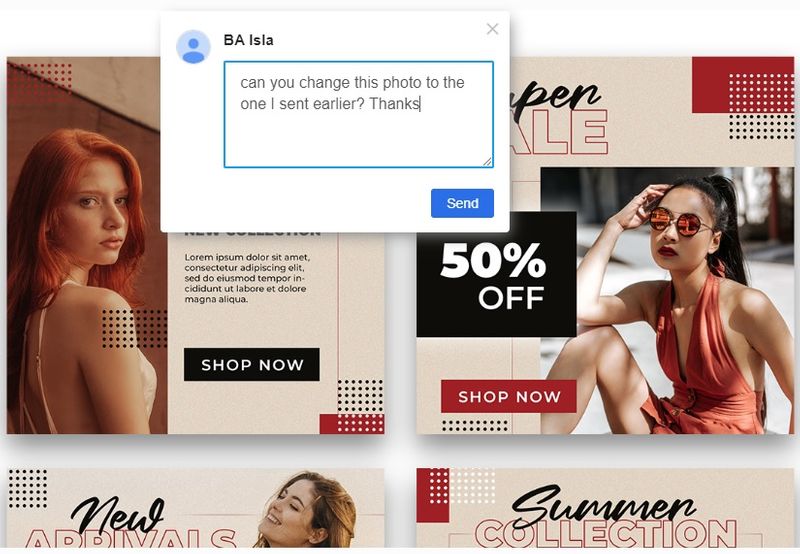 For simple requests, you can expect your first draft the very next day. More complex designs can take longer, but our typical turnaround time is 24-48 hours.
When you receive your first draft, you can click on it to take a closer look. After enlarging the image or the design, you can hover your pointer to areas where you think revisions must be made. Click it and a comment box will appear, allowing you to type your feedback directly and send back to the designer. You can make unlimited revisions until your design is exactly as you envision it.
Step 3) Download the source files any time!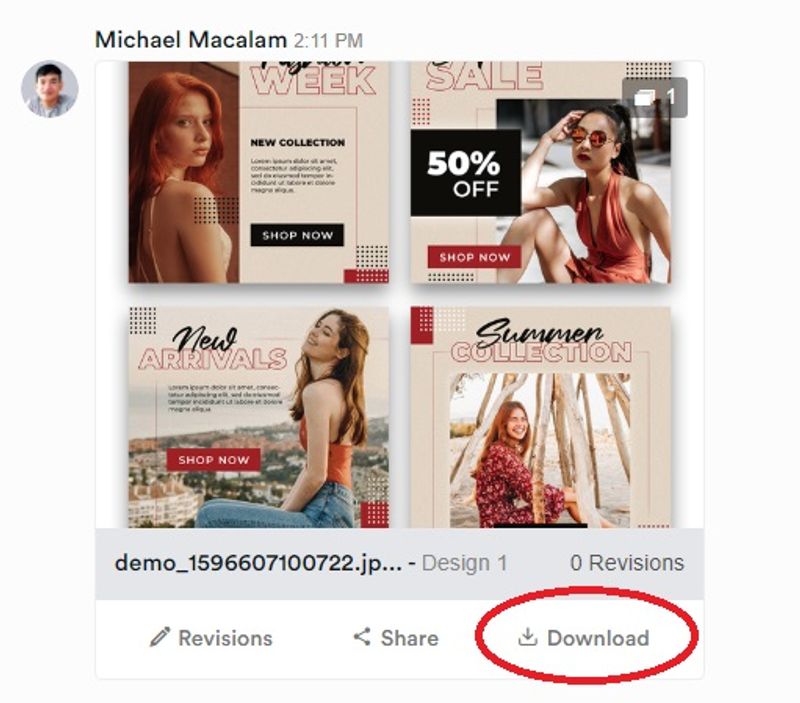 When you are 100% satisfied with all the details, you can now download the files from that same page. With Penji, our designers can deliver any file types you request. Every design comes with the source files so you can make whatever changes you want and save elements for later.
Conclusion
New media design is definitely here to stay, but will change over the years. And that is why graphic designers must also sharpen their skills to address new techniques. Again, what works decades ago might not be suitable for the years to come. While it is always good to experiment with your new media design, always take into consideration your target market. If you know how to meet half-way, then your new media design will generate leads and sales to your clients.
And if you're looking for quality new media designs for your business, the simplest, most reliable way to get it is with Penji. Sign up for a free demo today!