The amount of energy you spend on your marketing will determine the success of your business. This prompts advertisers to roll their sleeves and whip up marketing strategies to increase sales fast. Unfortunately, they sometimes forget the basics of advertising: audience engagement through captivating graphics and persuasive copy.
We've rounded up 13 simple yet effective advertising strategies you won't find elsewhere. And nope, we're not starting with the cliche "create quality content." Let's dive in!
Need help with your marketing graphics? Try Penji and use code "SALESTRATEGY" to get 25% off your first month!
Note: All design examples are created by Penji.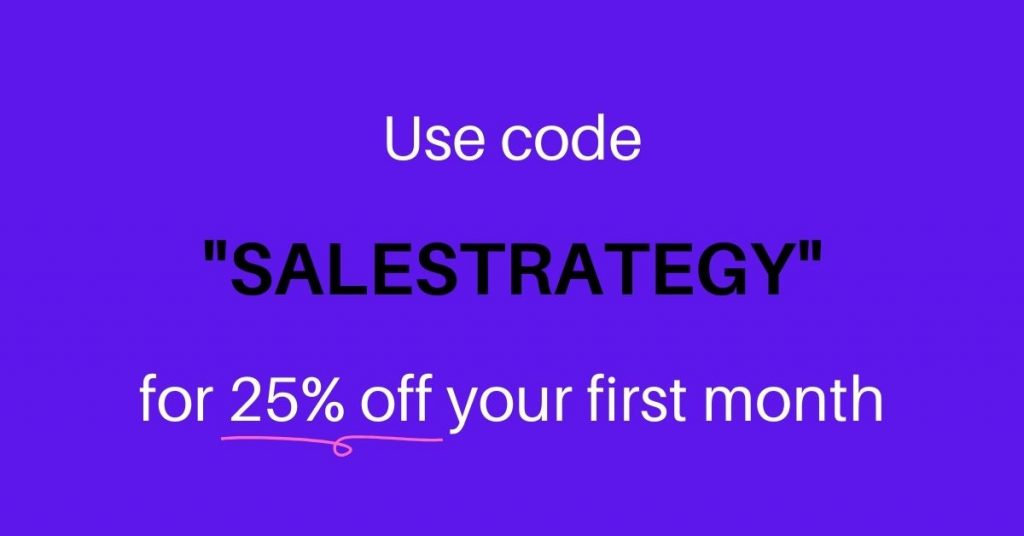 1. Product mock-ups
Product mock-ups are the best way to showcase your product to potential customers. So, creating mock-ups will not only explain what your product is but also feature how it can be used in real-life situations.
Mock-ups can be used in traditional and digital advertising, such as billboards, magazines, banner ads, email marketing, and more. Ideally, you don't want to design these yourself.
Here are some examples of product mock-up designs: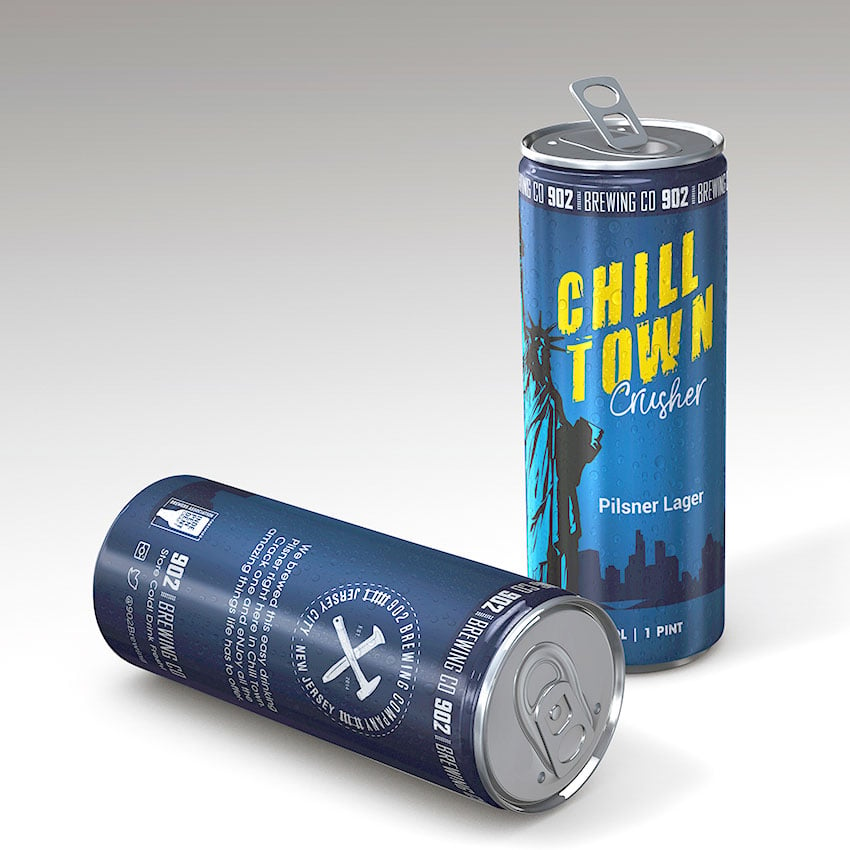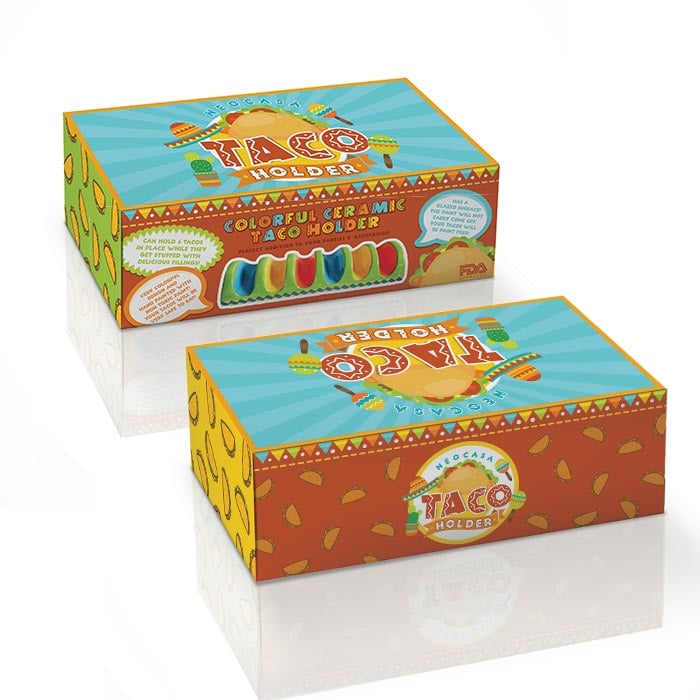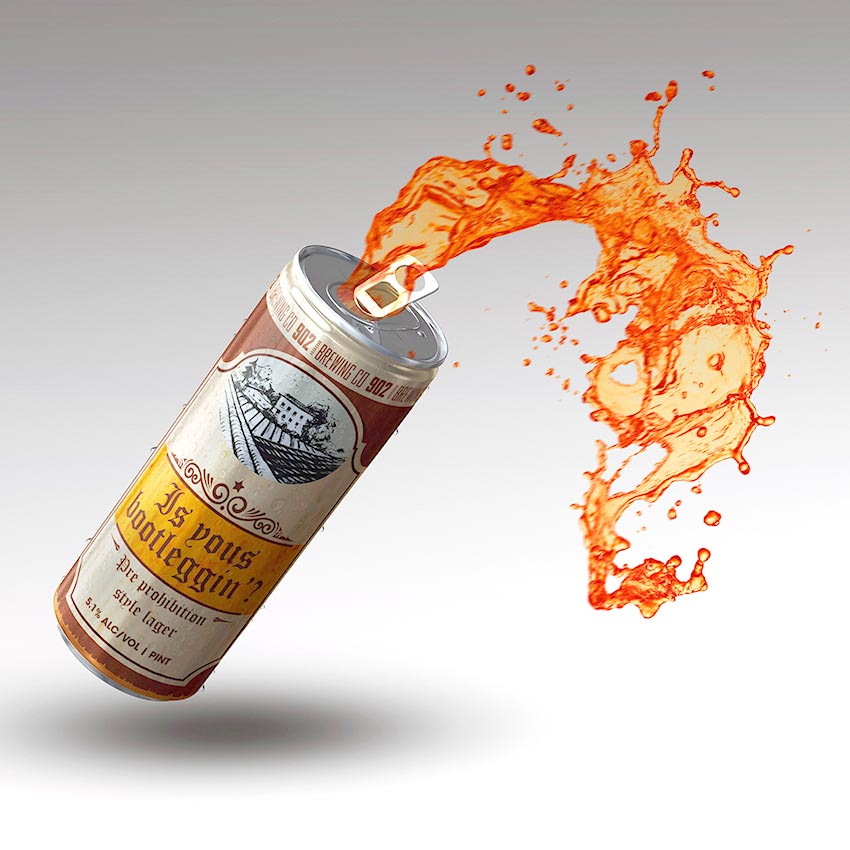 Need help with product mock-up designs? Try Penji risk-free and cancel anytime!
2. Add confidence to risk-averse buyers
The purpose of advertising is to persuade your audience to convert from a fan into a user. Once you have identified their pain points, craft content with a message about how they absolutely cannot live without your product. Show them exactly what they can expect after purchase.
Three common types of pain points applicable to any niche are:
Monetary: Prospective customers might burn money on crappy services or products.
Tip: You can highlight your product or service's competitive price and value.
Productivity: Prospective customers might be tired of using a product that consumes

most of their valuable time.


Tip: Emphasize your product or service's features and benefits. Mention your current customers' positive, productive experiences.
Support: Prospective customers might not get reliable, friendly, and supportive customer service throughout an entire sales process.
Tip: Reassure the prospects that your hand-holding customer support is at their disposal.
Marketing opportunities: Ways to make buyers more confident of your brand
Showcasing testimonials
Product reviews by industry leaders
Trade show demonstrations
Email marketing
Flyers
Design examples: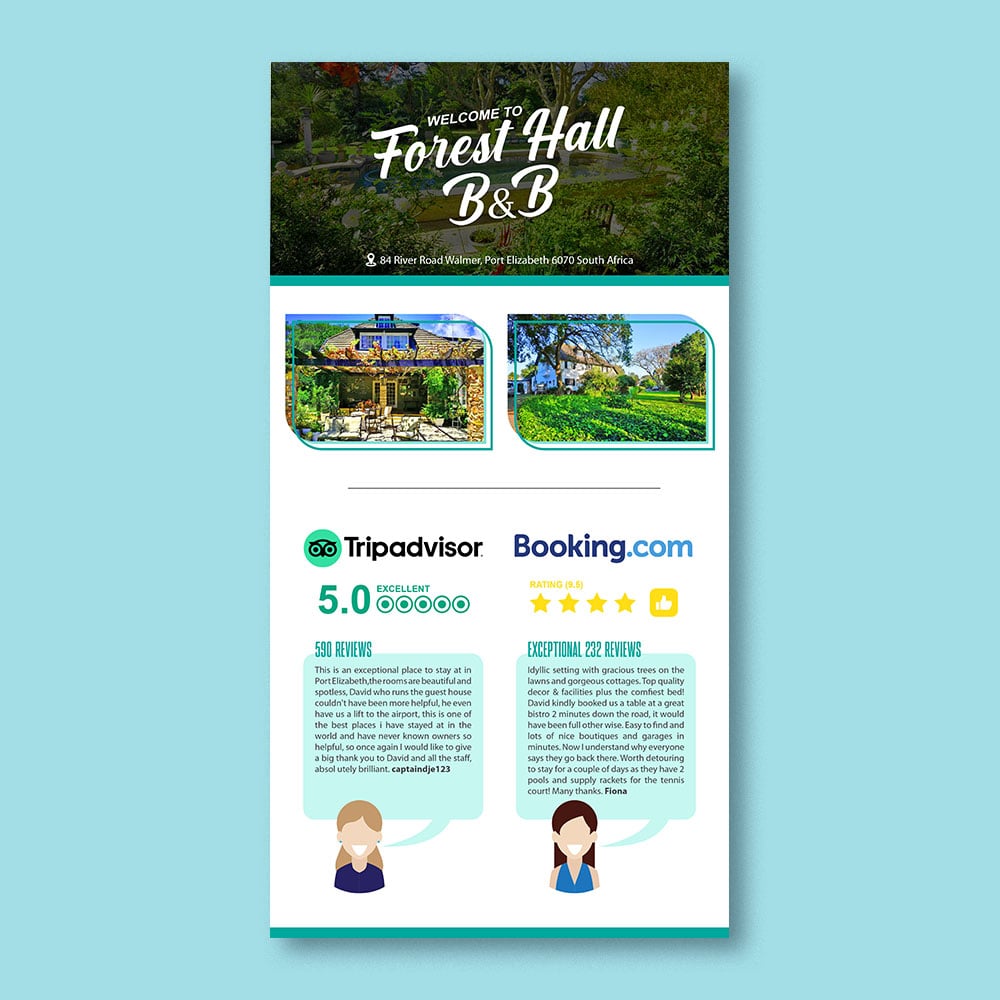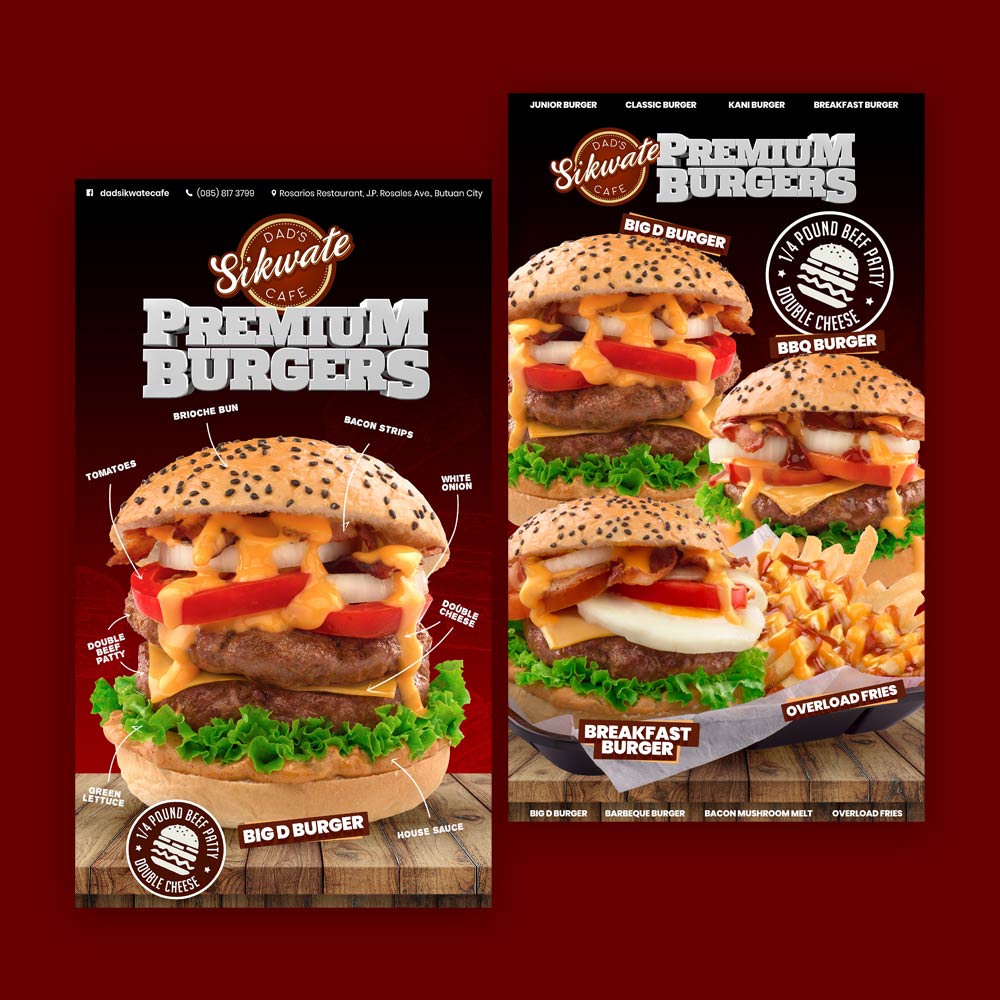 3. Optimize videos
There is no time like the present. Video content is making waves in digital marketing. If your customers are doing it, then you should too. Repurpose your blog content into videos. Whether it's a short clip or a long video, marketers nowadays use this media to engage prospects and convert leads. Make sure that the videos are mobile-friendly, as most people view videos on their mobile phones nowadays.
Video content opportunities
Testimonials from clients
Reviews from influencers in your industry
Educational videos on how to use your product or service
Advertising for social media and traditional media
Behind-the-scenes snippets
Share a big announcement
360° experience videos
Animation
4. Daily updates through stories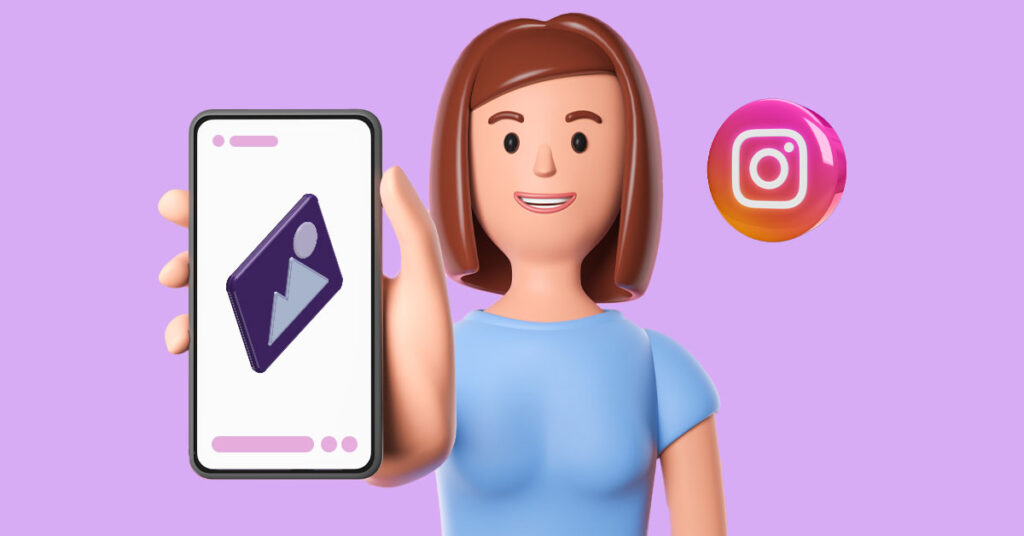 According to Adweek, 80% of Instagram users follow a brand account. Instagram is an omni-platform that deals with people's decreasing attention span because it relies on still images and short clips. One of the most notable ways to engage with your audience online is through Instagram Stories.
Turning cold leads into warm leads is easy through Instagram's many features. Aside from IG Stories, here are the top seven marketing strategies to increase sales on Instagram:
Reels
Videos
Stories and Stickers
Stories Highlights
Carousels
Live Sessions
Instagram Shops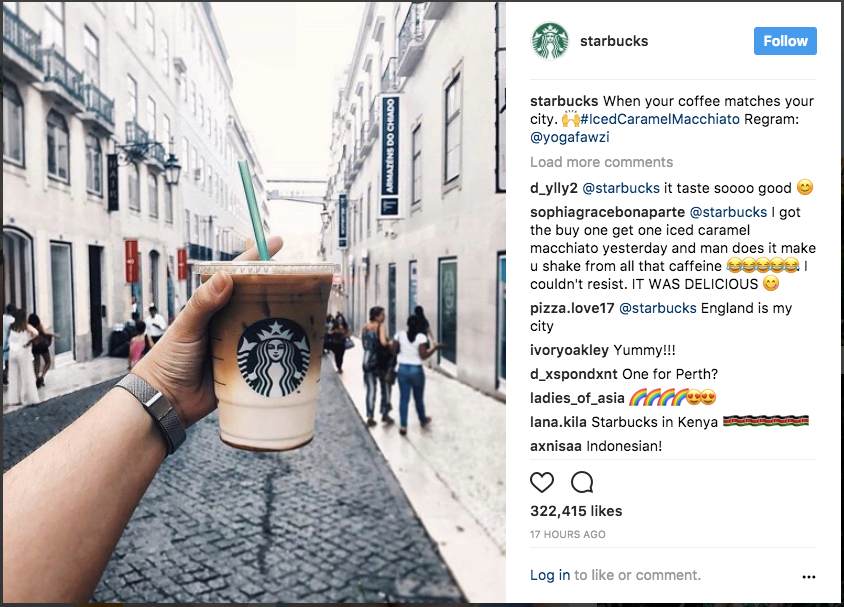 User-generated content marketing means brand followers promote products or services to their followers as well. This paves the way for an unparalleled and genuine advertising strategy. Here's one example from a Starbucks customer that the brand reposted.
5. Personalize the customer experience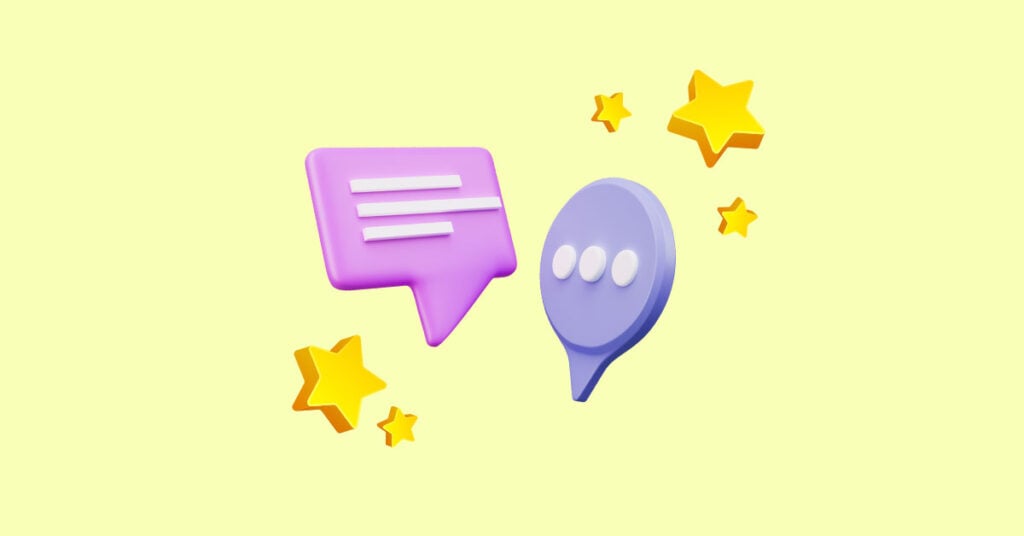 A one-size-fits-all marketing approach will not get your brand ahead. Prospects who can relate to a company the most will most likely end up as conversions. This can be achieved through personalization.
Using as many tools that aggregate data online is one of the smartest advertising strategies that increase sales fast.
Use these resources for gathering demographic and psychographic information:
1 on 1 interviews
Surveys
Focus groups
Online forums
Facebook groups
FedStats
U.S. Bureau of the Census
U.S. Bureau of Labor Statistics
Current Population Statistics
Try these marketing personalization tips and trends:
Send personalized emails
Leverage data to enhance customer experiences
Create meaningful Thank-You pages
Create meaningful onboarding or opt-in forms
Chat with prospects in real-time
Personalize sales retargeting and follow-ups
Provide context-based support
Send segmented messages based on customer activity
Engage customers in personalization activities (Ex: Coca-Cola's "Share a Coke" campaign)
6. Optimize voice searches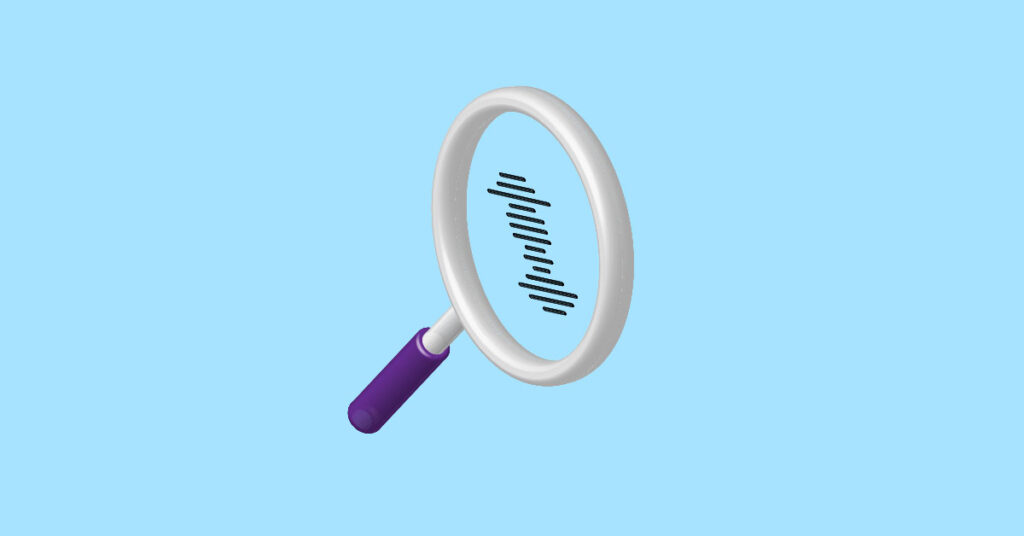 Let's admit. Consumers are getting lazier by the minute. This is because the internet makes it easy to get what you want fast, which is why tech-oriented marketing campaigns work. Did you know over 135 million people in the U.S. use voice search instead of typing on Google?
Here are voice search marketing tips and strategies:
Determine voice keywords

Write content with conversational, easy-to-understand language

Use long-tail keywords

Use voice technology for local searches

Capture Google's featured snippets

Make sure the page loads fast. The average voice search result is 4.6 seconds.

Use the schema markup, which includes all information about your business
Keep it mobile-friendly
7. Organic traffic through SEO
Do not underestimate the power of search engine optimization. Although it takes patience to gain a foothold in organic traffic, the investment pays off in the long run. You can always hire an experienced SEO consultant to help you implement SEO successfully.
Here are some top SEO tips you must try:
Copy that caters to your target audience about a specific subject
Custom images optimized for your website
Information that draws interest and cannot be found anywhere else
Content that encourages high scroll-through rates
Links to other pages on your website that might interest the viewer
Relevant hashtags and keywords
Leverage AI in email, chat, and website personalization
Focus on user intent instead of Google's algorithm
Ensure your website is responsive and mobile-friendly (We can't stress this enough!)
Use Analytics to monitor progress
Here are examples of custom image designs to improve SEO: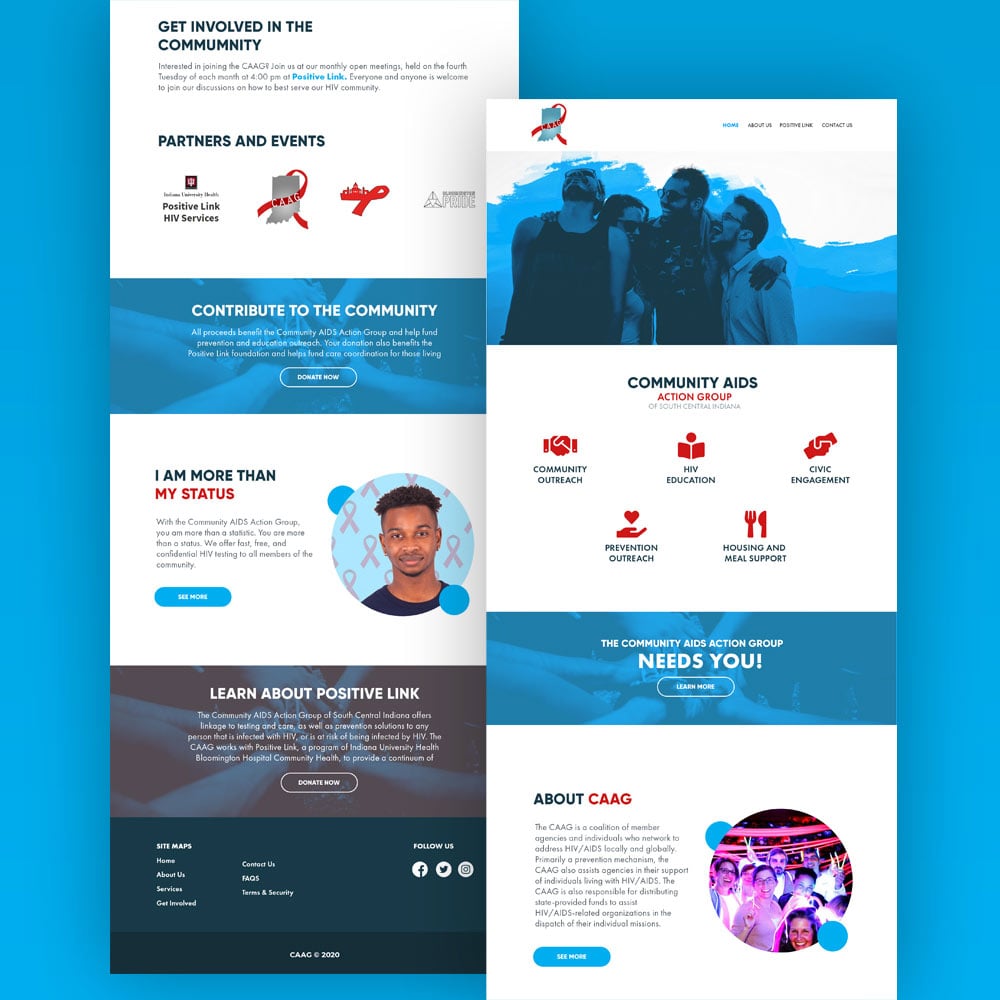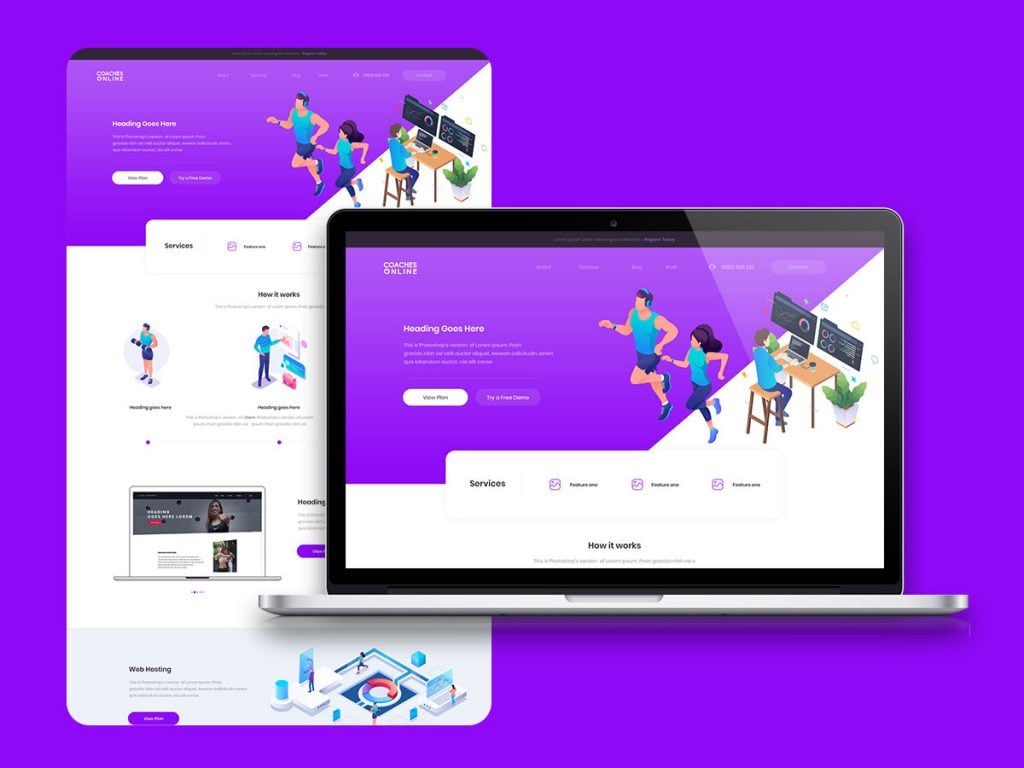 8. Get into email newsletters
Email marketing is consistently one of the most effective strategies for sales. Here are a few email statistics to back it up:
For every $1 spent on email marketing, a whopping $44 is made in return
89% of marketers say that email is their primary channel for lead generation
Brands that perform A/B testing on email campaigns generate more ROI than brands that don't
99% of email users check their email daily, with some checking over 20 times a day
The most important email metrics to follow are open rates, click-through rates, conversion rates, etc. One way to increase these numbers is to follow these email marketing tips:
Personalized subject lines with the subscribers' names
Optimized emails for all devices
Evident and consistent CTAs
Using email preview text effectively
Get the timing right when sending out emails
A/B test emails
Include custom email graphics
Examples of email marketing design by Penji: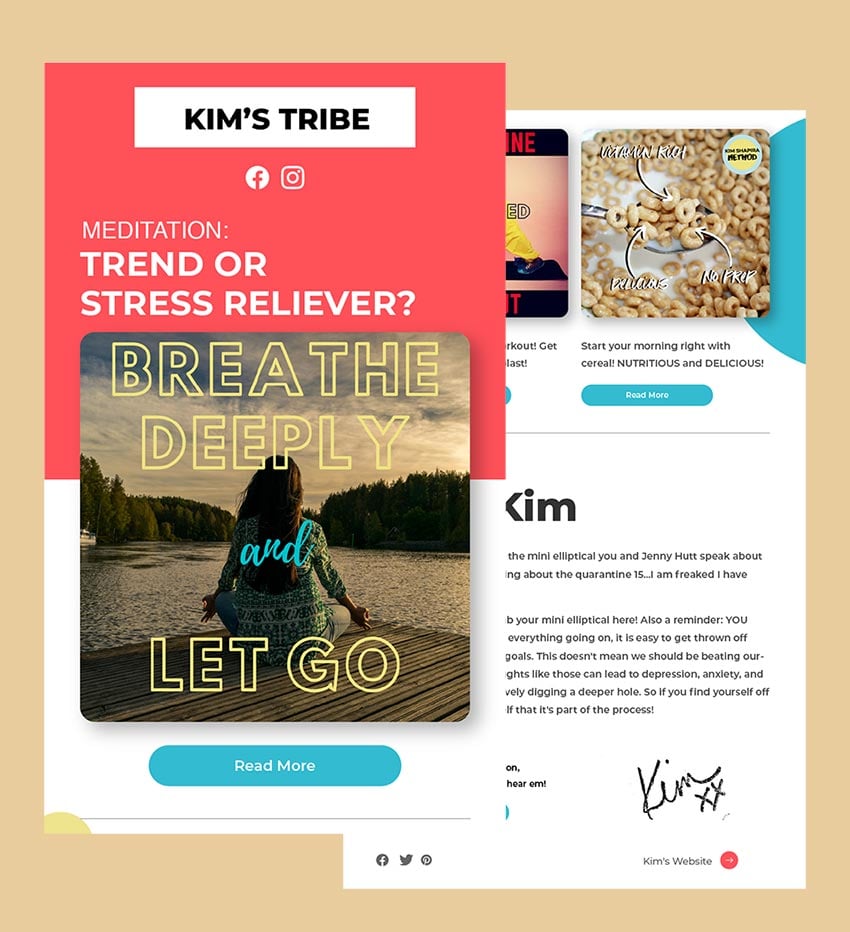 9. Use chatbots on websites and landing pages
One way to increase sales is by catering to user experience first, which relates to quick and convenient online browsing. Your website offers 24/7 customer support, so it's only ideal to use chatbots for customers in different time zones. A popular way to do this is by including a chatbot on your website. This way, you still engage with prospects and help answer their queries.
Here are some chatbot marketing stats:
64% of internet users say 24-hour service is the best feature of chatbots.
37% of people use a customer service bot to get a quick answer in an emergency.
Chatbots can answer 80% of standard questions.
10. Use PPC advertising
Pay-per-click or PPC advertising is paid advertising, which means brands pay every time someone clicks on their ad. PPC effectively diversifies your traffic through extensive reach. Your goal is to lead potential customers to your website's landing page.
Some key points to take note of:
79% of marketers say PPC is hugely beneficial for their business.
You can create PPC campaigns for various platforms such as social media, search engines, or app-based advertising.
PPC advertising can work more effectively with the best SEO practices and meaningful content creation.
11. Take advantage of retargeting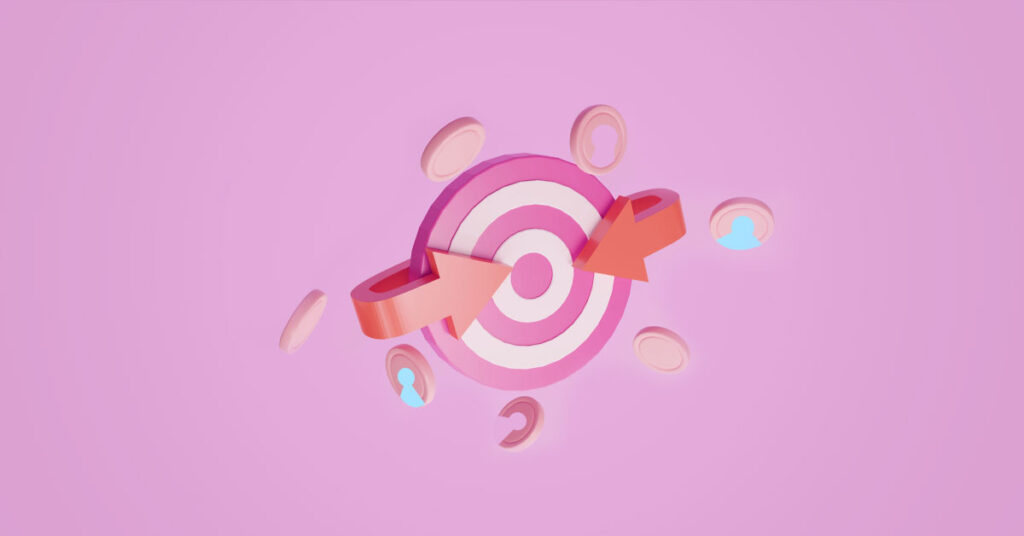 If at first, you don't succeed, try and try again. This is precisely why retargeting or remarketing is one of the most effective marketing strategies that increase sales. Retargeting is a promotional strategy that targets users who have visited your website, browsed your eCommerce store, or made a purchase.
What can retargeting do for your marketing strategy?
Heightens brand recognition
Shortens the sales funnel journey from awareness to conversion
Enables brands to learn more about their audience
Complements email marketing methods
Expands your reach
Retains your current customers
Increases ROI
Allows you to create more compelling content or ads where the previous attempts failed
And did you know that retargeted visitors to your website are 70% more likely to convert? So if you want to maximize those sales, retargeting is the way to go.
12. Combine traditional and modern marketing strategies to increase sales fast
Embracing digital marketing tactics will keep your brand ahead of the game. However, there are excellent opportunities when you complement new and modern advertising strategies with conventional ones. A whopping 71% of adult Americans consciously look at billboards while driving. This is where many of them learn about an event or restaurant they later attended or went to.
Contrary to popular belief, billboard advertising, flyer distribution, and other forms of guerilla marketing isn't dead. The annual outdoor advertising revenues in the US have increased. From 5.9 billion dollars in 2009 to 8.56 in 2019. Television advertising is still considered a multi-billion dollar industry, according to Statista.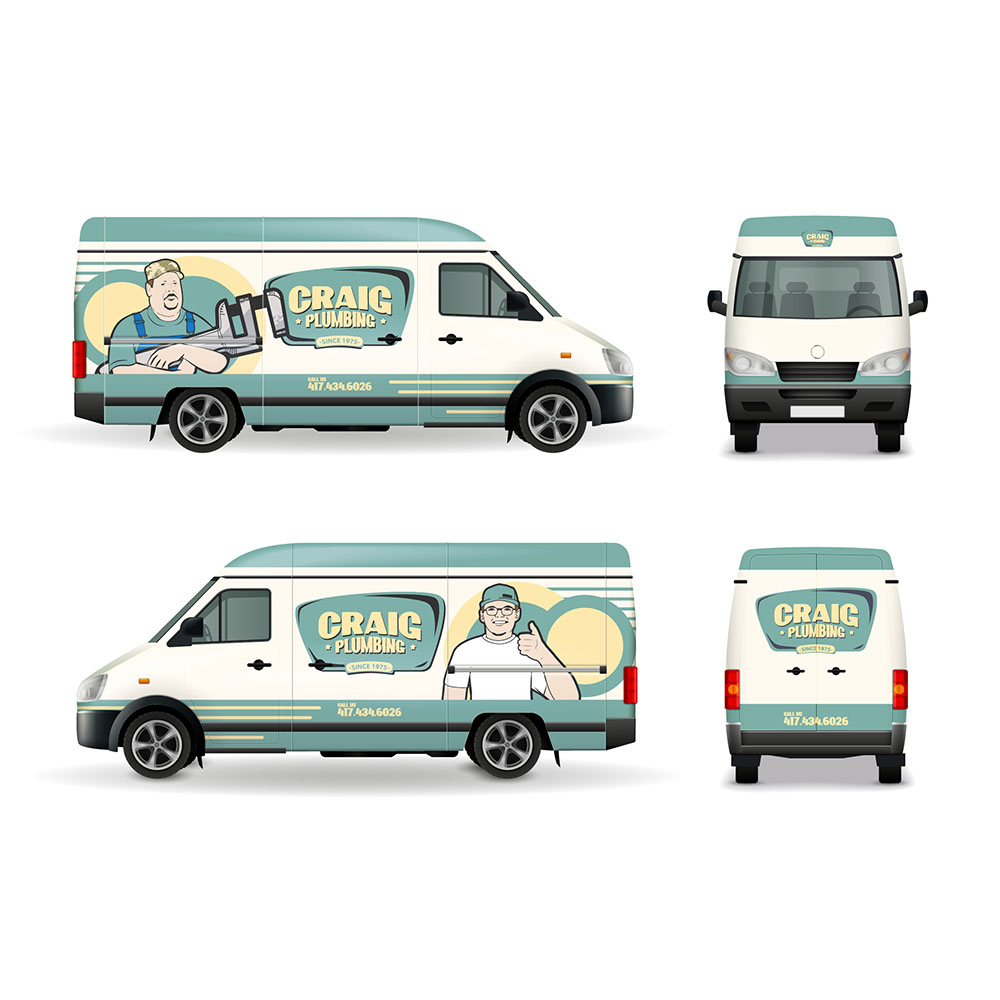 Along with your digital marketing efforts, consider the following traditional methods:
Billboards
Television ads
Print ads
Banner ads
Direct mail
Mobile marketing
Need help with your billboard, flyer, car wrap, or any print designs? Penji can do all types of marketing designs your brand needs!
13. Continue evolving your brand
The current world situation has changed how businesses do marketing. Empathy and design thinking play significant roles in the advertising and marketing space. This is why your brand identity and messaging need to be at par to stay relevant within your audience and captivate new ones as well.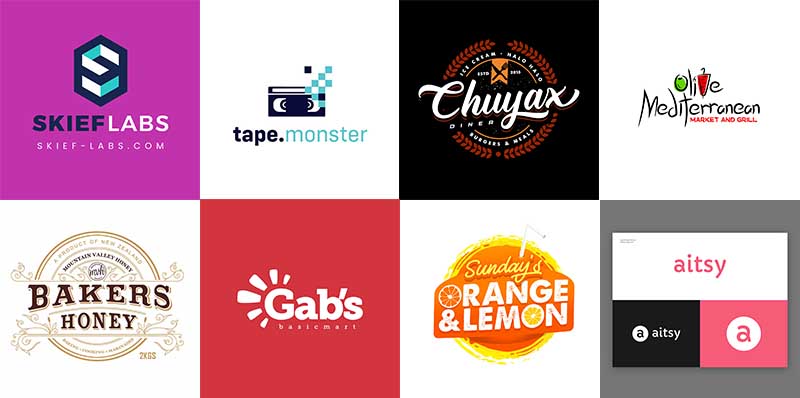 Emotional connection with a brand is now more crucial than ever. With 94% of people saying they'd recommend a brand they were emotionally engaged with, how can you ignore it? A logo redesign or a new color combination may be the upgrade your brand needs.
Penji can help redesign your logo to keep up with logo design trends and marketing psychology techniques.
The marketing landscape is continually developing. From marketing budget cuts to Google's algorithm changes, digital marketing is volatile. Being prepared for change allows you to move swiftly with whatever comes your way.
Here's what you can do to minimize the impact of risks:
Implement agile project development, where teams work on small incremental tasks to adapt to new changes that arise
Focus on marketing techniques that bring the most results

Monitor changes in the marketplace to keep you ahead of the game

Adapt to the changes in technology and the digital economy
Stay attuned to your target audience's needs
Prioritize branding consistency
Conclusion
Effective marketing strategies to increase sales require keeping up with the trends and constantly evolving to suit your audience's changing needs. Smart marketing strategies, coupled with emotion-invoking designs, will get more opt-ins, orders, and subscriptions.
If you need help with marketing and advertising designs, subscribe to Penji and grab this limited discount. Here are some benefits of subscribing to Penji's quick and convenient design service:
Unlimited designs and revisions
Fast 24-hour turnaround
Quality designs from vetted designers
Dedicated account manager
Built-in project management platform
Choose your favorite designers
Easy collaboration with your team
Not sure if you want to commit? Sign up for a demo and see us in action.