An effective email campaign goes a long way. As marketers flood their audience with lackluster content, you have an opportunity to stand out with something genuine. It takes some extra attention to make an email stand out, but it's not rocket science. You just have to address what your audience really cares about.
As a graphic design company, we've seen time and time again how cutting edge design impacts conversions, engagement, and brand awareness in surprising ways (and awful designs.. don't). These are the 10 elements we've found to have the greatest impact on an email campaign's success rate.
When was the last time you leveled up your design?
Never underestimate the influence of email marketing graphics. Once customers open your email, the first thing they notice will be your design. Having a polished, well branded, and customer-centric design says a lot about your company. It shows that you're serious, professional, well put together, and that your content is trustworthy.
You can DIY, hire a freelance graphic designer, use an on-staff designer, or sign up for an unlimited graphic design service.
Do your email subject lines interest your customers?
Take advantage of having a clever subject line to impress consumers. This is the first impression they are going to receive from your business. A company's personality can be expressed through the subject line. Keep it brief, interesting, and straight to the point. About 47% of subscribers decide whether or not to open an email based on subject line alone. So make an email stand out with an appealing subject line.
Either use a concise language, pose a question, or include puns. There are many other types of themes to include in your subject line. A subject line should be fun but still business-centric.
Are your emails personalized? (use their name!)
Add an extra element of personalization to attract people. Consumers are willing to respond if the communication is direct and intended for them. Specialize the email by using their name, it's simple but effective. Targeted emails are estimated to generate 58% of all revenue and 36% of revenue was caused by emails. There is a more urgent need to respond if the email appears to be personal.
Either you personalize the email or selectively pick the crowd wisely. You can gather subscribers who are interested in your product or service
Is there a clear incentive for opening the email?
Most subscribers don't know anything about your business unless they are selectively chosen. So, give them a reason to click on your email. Talk about their gains, not about your features. Consumers only care about their self-interest, so let the focus be on them. Common consumers tend to flock towards a sale or a good deal, so capture their interest by providing an incentive. To make an email stand out, give them the most benefits.
Are your emails timed optimally?
Consumers expect more emails during the holiday seasons. During seasons that require excessive shopping like Christmas, consumers are on the lookout for a deal. This is the time to take advantage of the situation. Understand the perfect time to release your emails. The best three days to send an email are Tuesday, Wednesday and Thursday. Studies have shown that these days have the highest email open rates. Although the numbers have proven otherwise, it's still all subjective. Instead, understand the demographics of your subscribers. This research contributes to huge success to your campaign. Like if your company is local, then base it off of your time zone.
Do you use testimonials?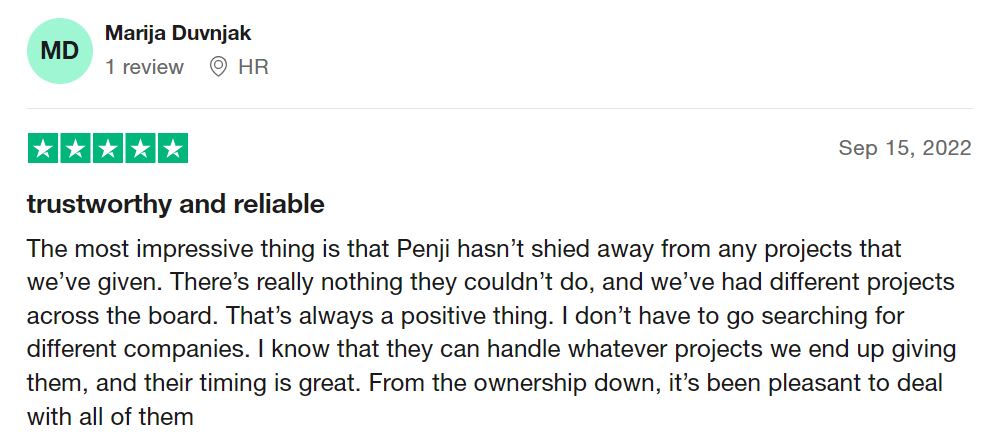 Email subscribers are often randomly selected. These people do not know anything about your business just yet. So, use customer testimonials for consumers to better understand your business. Customer testimonials are signals of trust since they are from an objective perspective. They are seen as honest opinions. Studies have shown that consumers are more likely to convert if the business has established credibility. Testimonials are perfect to make an email stand out.
About 92% of consumers read online reviews and opinions first before acting. While 72% say that positive testimonials make a business more reliable. Personal recommendations have a bigger impact than any other form of marketing influences.
Are your emails too text heavy?
A text-heavy email can be sore to the eyes. It only takes people a few seconds to make up a judgment, so use the time wisely. A vast majority of the population are visual learners, they respond best to aesthetics and images. Emails with exciting graphics give people many more reasons to stay. So, include related images to the content and keep the campaign exciting.
An email with exciting graphics scattered throughout the screen will have a higher click-through-rate as well. Graphics appeal to a larger crowd and are great for making an email stand out.
Is the content honestly good?
Consumers need a reason to click on an email. The topic must be relevant to them, so create content that will interest them. Deliver an email that will benefit them, not you just yet. An email that is filled with text-heavy information is unappealing to most people.
Keep into consideration the amount of content you're putting into the email. Put just enough content that your service or product is thoroughly explained. The most successful emails are under 750 words in total. Shorter text blocks of 100 to 200 words perform successfully with a strong call-to-action and click-through-rate to your landing page.
Is there a compelling call to action?
Give consumers a sense of urgency within these emails. Allow people to interact with your campaign and explore more with your business. Email marketing campaigns are meant to increase traffic to the site, often a specific landing page. A lack of click-through-rate means no new customers.
Are your emails longwinded?
An excess amount of text can be overwhelming. Don't appear to be desperate, it would not look reliable. Most successful emails are short and straight to the point. Don't mistake short and simple for vague. Your business still needs to effectively communicate your product or service in the email. To avoid a delay back to work, keep the email short and precise. Only include important messages in the email, consumers are not interested in your company's backstory. Have an introduction, call to action and one other special feature to make an email stand out.
Are your emails mobile-friendly?
Over 60% of emails are opened on mobile phones. Your emails should always be optimized for mobile devices. A pool of consumers has confessed that they check their phones in the morning as their first task. You are potentially missing out on a large number of clicks and sales if your emails aren't optimized.
Put your email designs on autopilot with Penji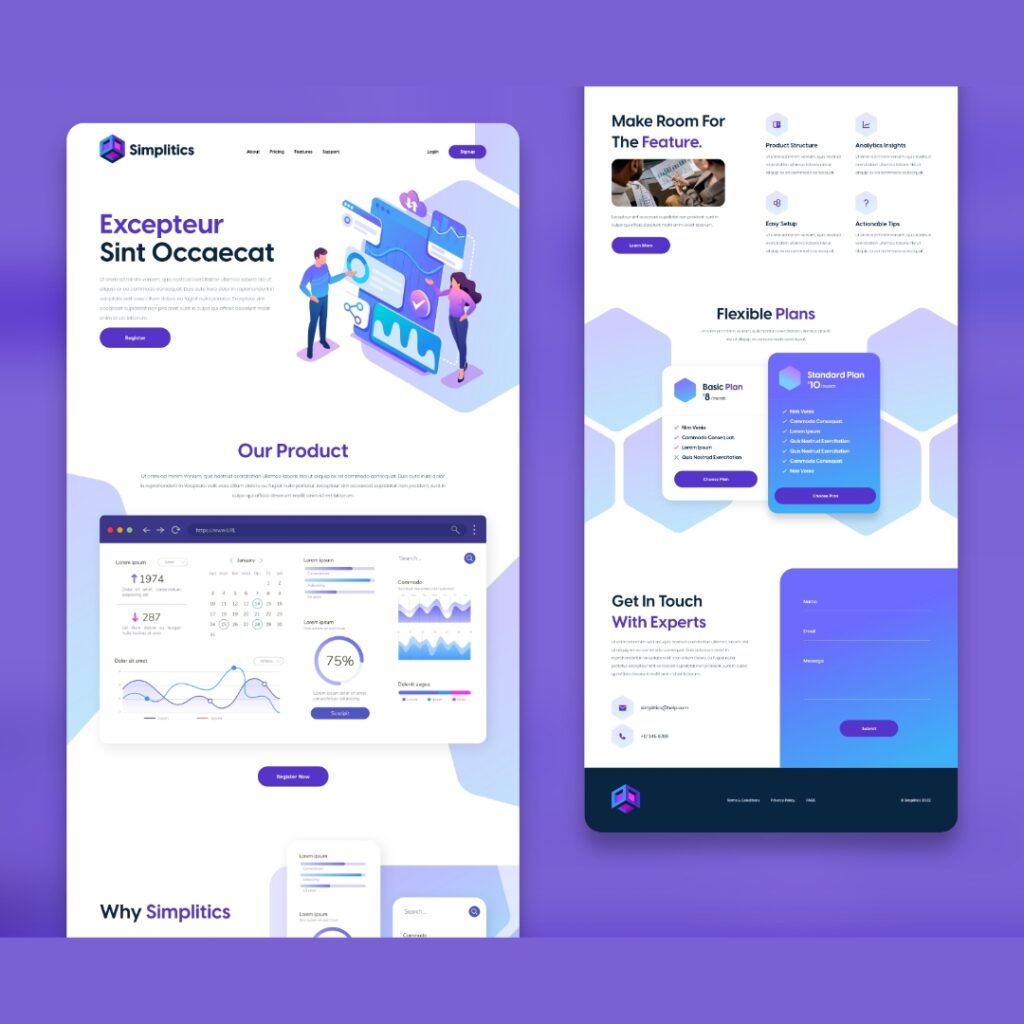 Indeed, making an email stand out isn't the easiest thing in the world. You need to consider all the factors including the design itself and the content. And if you are managing a venture, it isn't a wise idea to still take over this responsibility. It is a crucial requirement of the business, but in reality, it's not a part of your core operations. Thus, outsourcing it to professionals like the Penji team is the better solution. Here's how we can help you.
Step 1: Request an Email Design
Upon subscribing to our platform, you will be given access to our app. It's easy and highly intuitive, you don't need to be tech-savvy to navigate through it.
Once you are in the Penji dashboard, you will see a button that lets you create a new project. Click it and you will be directed to a page where you will be asked to supply all the details pertaining to your design request. You can add as much information as you need. We have also provided a quick checklist of what you need to include in your request. That way, our designer can already start with your email design the fastest possible time.
Step 2: Revisions?
You will get a response if your project has been worked on. Wait for around 24 – 28 hours for the first draft and see if you want to make changes. Type in your comments directly on the image. Yes, you can click on the areas you want to alter and start providing your feedback. This simple yet genius feature allows our designer to understand what exactly they need to revise.
Step 3: Download and Use!
We will never stop revising until you are satisfied. And once you are happy with the output, you can download the final email design that you can immediately send to your readers. It's that easy and will not take tremendous effort from your side.
We have already helped several small and medium-sized businesses not just with their email designs but also with other marketing plan ideas. The best part of our services is that you can enjoy unlimited graphic designs for a flat fee every month. And if you wish to cancel your subscription, you can just pause your membership whenever you want to. It's efficient and ideal if you are on a budget. To know more, you can check our pricing here.