Higher education institutions leverage marketing to boost online presence and engagement rates. While those may be the primary objectives, universities can use tried-and-tested higher education marketing strategies to increase enrollment rates. But which ones will increase student enrollment? Read more below which ones will benefit your university.
Increase Your Reach with Social Media Campaigns
As part of your higher education marketing strategy, your social media platforms should always be active. After all, according to DataReportal, 57.4% of social media users are from the 18 to 34 demographic.
You can take advantage of the figure by posting content consistently. For example, if you want to execute content marketing, you can post photos about your university. Maybe, you could also try posting data-driven graphics, which students can share with other people.
Socialbakers found you can increase engagement rates by posting on Instagram or Facebook because that's where your target demographic is the most active.
Aside from that, you can use social media ads to widen your reach. Make sure to craft compelling ad designs and copy to get the clicks.

To demonstrate that paid social media campaign works, Cardinal Digital Marketing helped Trinity School of Medicine increase their application rates to 12% from Facebook alone. But they don't attribute their success to social media only, as they published banner ads and used paid search to achieve their results.
Create smart, effective campaigns efficiently

Meet your conversion goals using visuals that stand out

I need this!
Be Heard on Podcasts
Podcasts are now within arm's reach for Millennials and Gen Z, thanks to streaming services. In fact, as ExpandedRamblings and Music Oomph found, 67% of podcast listeners are from the 18 to 44 demographic.
With them exploring new content on these applications, you can get more exposure through podcast advertising. You might have to do extensive research on this, considering you might have to pinpoint relevant podcasts. Plus, you have to use podcast advertising tools to succeed in your campaign. You can even consider creating your own podcasts, using some podcast hosting sites, and in that way helping your institution to be heard among a larger audience.
Another way to be heard on podcasts is to ask a guest to mention your brand or university, which Eric Siu suggests. If a prominent figure from your university, alumni, or current student may have the chance to go to a podcast, you may ask them to do so.
Make Your University Come to Life with Video
Video marketing has taken off in the past few years. Its success can be attributed to internet users' preference in watching videos. Plus, Animoto reported that 88% of video marketers are happy with the ROI they yield in social media.
Universities can significantly benefit from using video marketing because the current target demographic enjoys consuming videos daily. Based on Datareportal's findings, expect the majority of your target audience in these platforms:
Facebook
YouTube
WhatsApp
FB Messenger
Instagram
With this in mind, you can tailor your video marketing strategies to these channels. Your video marketing efforts can be integrated into your social media campaigns or advertising efforts.
Ideas for Video Marketing:
Virtual campus tour
Shots of students, faculty members, and staff
Words from officials or distinguished faculty members
Tap Advocates and Influencers
Sometimes, you can take a step back and let others do the talking for you. It's a higher education marketing strategy that you could do without breaking the bank.
The best people to talk about your university are its current students and alumni. Ask them to promote you through testimonials or anecdotes.
Current students can post user-generated content, which you can share on your social media pages or websites. On the other hand, you can take a video of an alumnus to talk about their experience. Perhaps, you can add their words on your website or other advertising campaigns.
This might make prospective students interested in learning about different experiences in your university. And who knows, they might end up applying to your university if they find more wonderful anecdotes from students, faculty, and staff.
As an alternative, you can also reach out to influencers in your university. You can partner with students who have a large social media following or who are popular.
As IDFive found, the University of Central Florida partnered with a YouTuber to increase recruitment rates. It resulted in having 20,000 views. Plus, prospective students even left comments about the school.
Engage Prospective Students With Experiential Marketing
If you have campus tours, you can set up booths. This way, prospective students can have fun and interact with those. They might even remember their experience and might consider applying to your university.
Some experiential marketing ideas to test out:
Games and VR
Food truck
Sports
Creative ones like building items or dressing up
Tip: You can have them fill out forms, which would become lead magnets as well.
Here's one notable experiential marketing that raised student enrollment. Brock University's "Both of Sides of the Brain" campaign allowed prospective students to place an image on half of their face. They prepared images of students or faculty members, which would help pique their interest in the university.

According to Brock University, 28.4% who participated in the campaign accepted the offer to study there. Plus, there's even an increase of 26% in applicants as well.
Other than that, maybe you have a university representative who visits high schools and connects with prospective students.
You can bring along a VR headset for a virtual campus tour. If you can, make it much more compelling by allowing them to interact when you have them view your campus. It's one way your university can set itself apart from other universities during a college fair.
Hand Out Marketing Materials
Golodner and Cuomo pointed out that students aren't your only target audience for any higher education marketing strategy in a University Business article. Universities shouldn't overlook parents and guardians.
It's much easier to connect with students online, but parents or guardians may appreciate brochures or flyers to learn more about your university.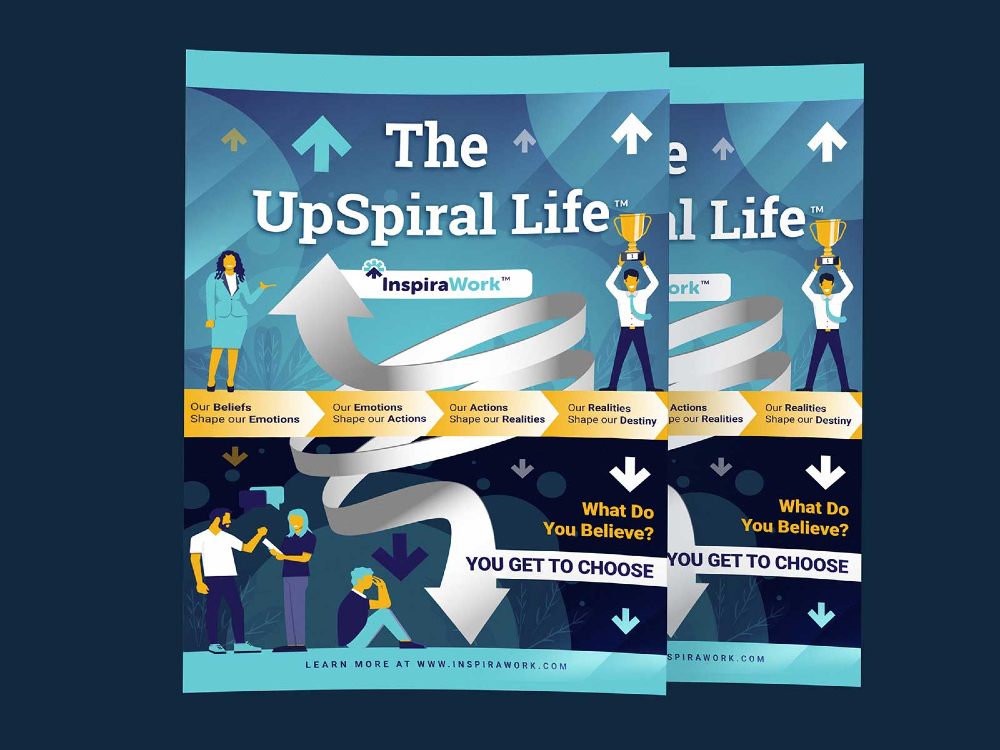 Plus, in a FedEx study, marketing materials still hold an impact on purchasing intent and decisions. Hence, 85% of consumers believe that high-quality printed materials are an indicator of buying from a business. That's why you shouldn't abandon the idea of printing marketing materials.
This also works if you have college representatives going to various high schools and meeting students. You can hand it over to them, which they can read during a talk or a Q&A session.
If your university needs well-designed brochures or flyers, you can tap Penji for your design needs. Excel in your higher education marketing campaigns by subscribing to Penji. Discover what our designers have produced for our clients.
Wrap Up
Having a solid higher education marketing strategy can boost enrollment or application rates, as exhibited in some cases above. You may end up using one or more marketing strategies at once. Whichever you choose, make sure to track your data and know which marketing strategy was effective to increase student enrollment.