When we think of higher education, the farthest thing that comes to mind is business. But the truth is, education is business, a competitive one at that. For universities to get an increase in enrollment and revenues, a digital marketing plan should be set up.
So, include high-quality and compelling visuals in your marketing plan. Let Penji help you with that. Penji is a reliable subscription-based graphic design service. You'll no longer have difficulty finding graphic designers per project. Penji will do the onboarding for you. All you need to do is sign up for a subscription plan and submit your design requests. Get all the designs you need in one platform. Watch a demo, and see how Penji works.
In the coming year, give your university a fresh start with these higher education digital marketing strategies that are proven effective. Penji can help you create the best marketing plans with compelling graphic designs that are high in quality. Take a look at these tips to enhance your growth plans for 2020 further:
1. Use Video Ads on Social Media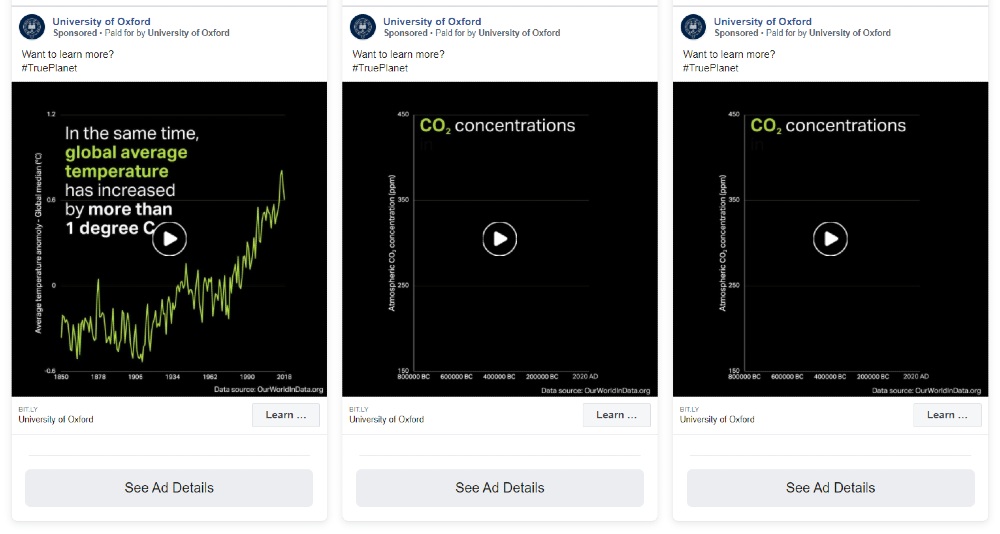 It's harder now than ever before to get people to read your content. People lead busy lives, so why would they sit and read long social media posts? Universities are beginning to understand this and moving towards video to get the same messages across.
A video is valuable for those with little time, but it's also an effective tactic for all audiences. It provides the opportunity for those who don't have time to watch videos about the college. If they have more time, the content is still there. It should work hand-in-hand instead of being two separate factors. If your video content is strong, it encourages the viewer to learn more and read your information.
2. Use 'less design'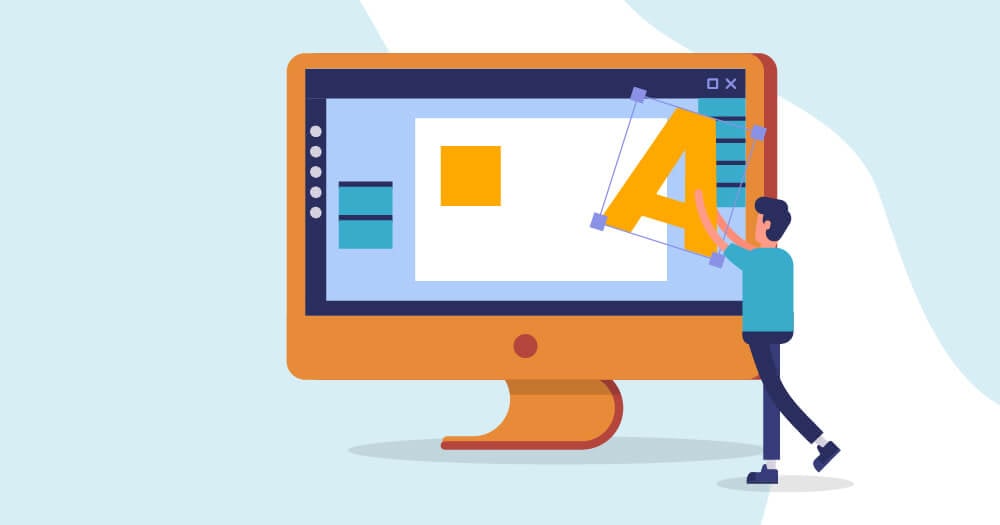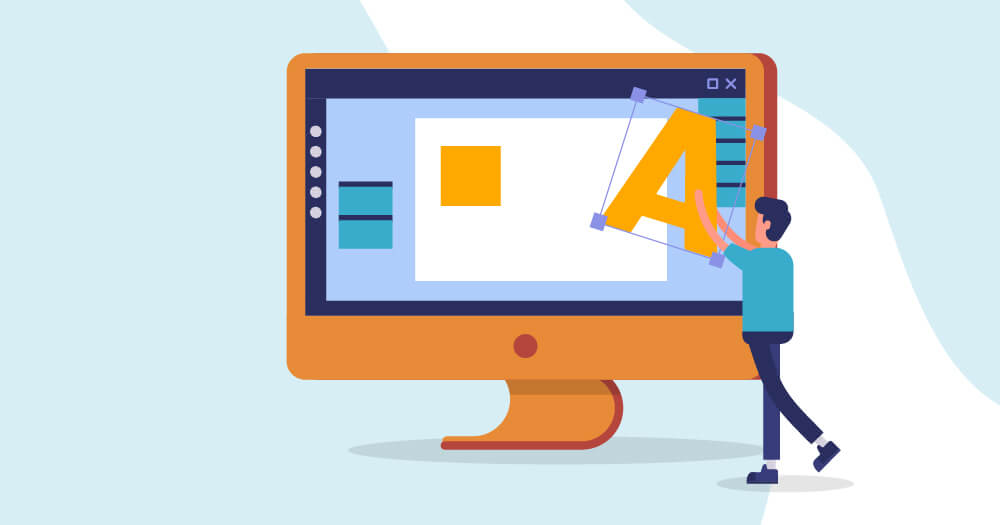 In the last few years, minimalism has taken over. Muted colors, simple fonts, and a 'lack of design' are everywhere. It may appear as less, but designers are needed more than ever. It's not easy to make a straightforward layout. With simplicity being in style, universities will begin to follow suit. It's important to understand it as a newer type of style because it's already appeared in one form or another in traditional businesses. It quickly rose to prevalence and will continue into the yea
Through less design, you can focus on emotional marketing as part of your copy. By minimizing the use of design, you should create a substantial copy to connect with students better. As such, storytelling is one of the best approaches you can do to enhance your marketing strategy.
3. Promote Online Learning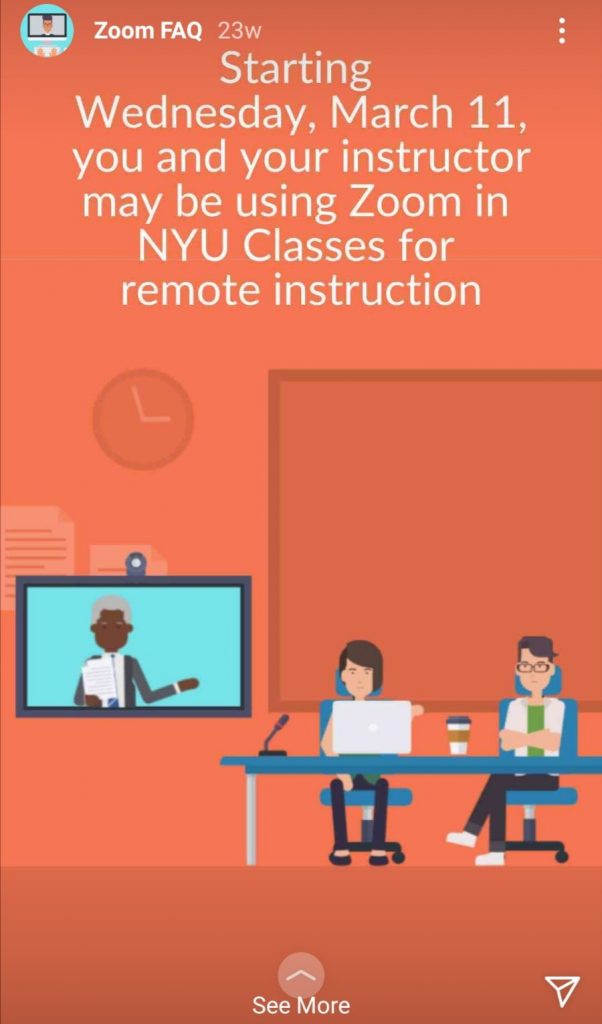 More students are turning to online classes to continue their education. They might work full-time jobs during the day or can't make it to the campus. No matter the reason, people are beginning to look for alternatives. More universities are going to jump right into it but be careful promoting your classes.
If you market online classes without enough variety or professors to support the demand, consider holding off until your university can do it. It will be more effective long-term to continue building up your program than to rush into it. A good program will speak for itself, but your goals should include perfecting online programs. Once it works, find placements and begin marketing.
4. Use Fewer Ads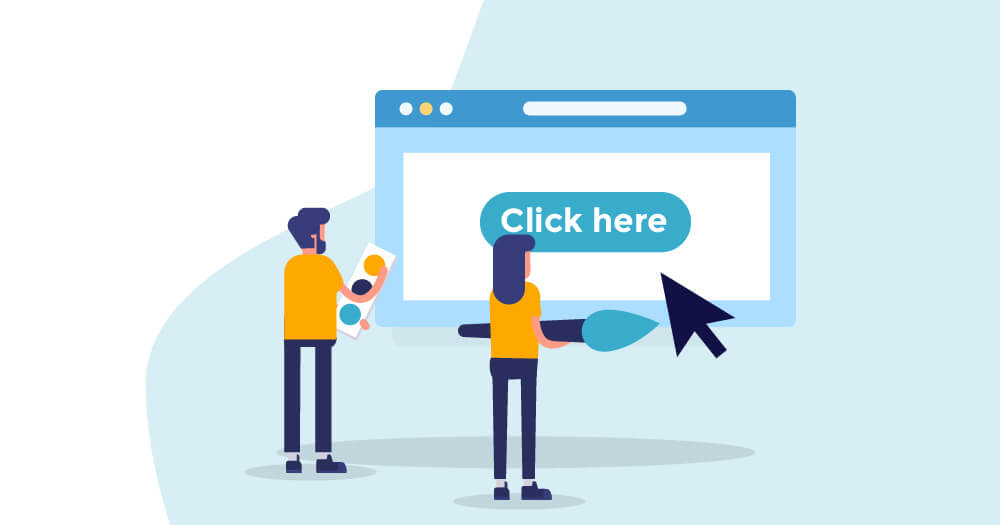 Methods of advertising like direct mail, newspaper ads, and tv spots are declining, and it's important to adjust any education marketing accordingly. Instead of pushing out endless content, universities will pull back on ads to strengthen copy and design. This helps long-term because it shows that your university is able to adapt no matter the landscape.
5. Move to Mobile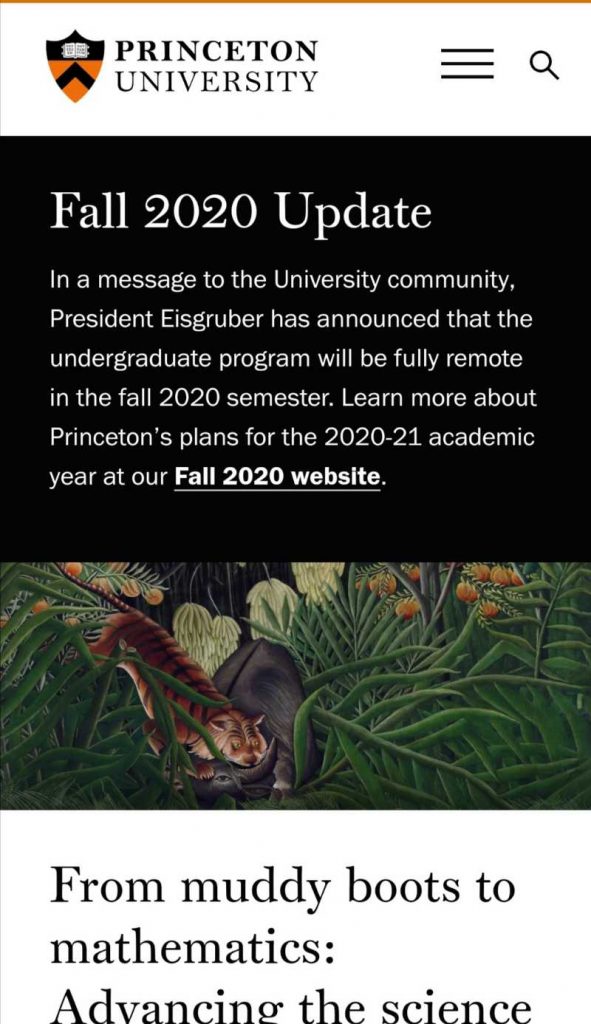 With digital marketing strategies changing, we're seeing more ads move online. It should be every university's goal to have a good online presence. On popular social media platforms like Instagram, some colleges have begun using their resources to truly hit the audience. According to TrackMaven, Instagram could be the best platform for higher education marketing. It receives 83.05% of interactions per 1000 followers. The education market targets high school and transfer students. It's important to know where they are on mobile and making sure you're seen.
Beyond social media, your website should absolutely be mobile friendly. If they do click on your ad, they shouldn't be taken to a computer-styled website. It needs to be efficient and simple. An effective design is crucial here because it should reflect your site's style while still fitting a smaller screen.
On mobile, you'll need to understand your audience better. As generations become younger, you should also keep up with their behavior and where and how they consume content.
A study by the National Retail Federation finds that 75% of Gen Z'ers access content through smartphones. So, in that way, you'll need to adjust your marketing not only through mobile optimization but adjusting to the demographic.
6. Emphasize SEO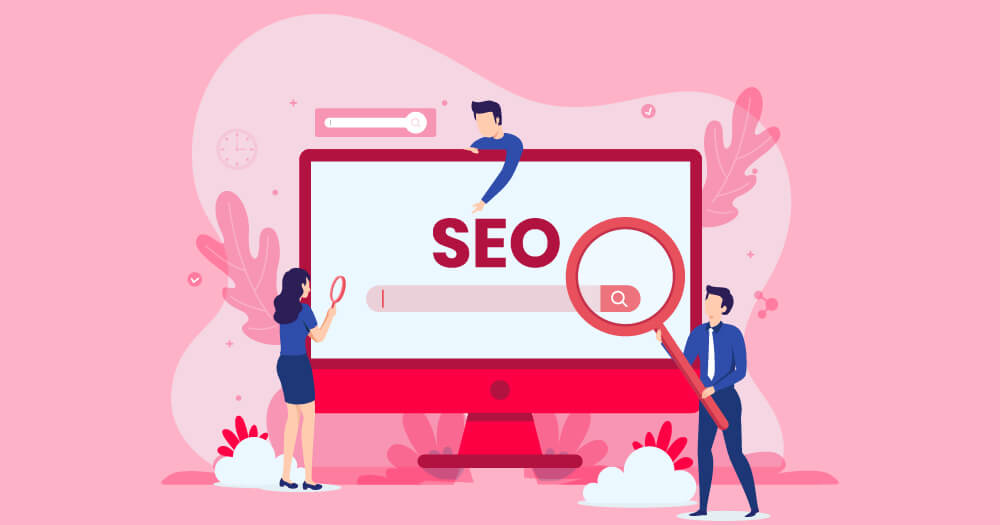 SEO, or search engine optimization, is nothing new but in recent years it's become a tool for businesses and organizations. Many watch it closely to observe significant changes. Universities are going to start prioritizing SEO as more and more people turn to use online resources. Most colleges have a unique name, but for students unsure of where to go, they're not looking based on a name. They're typing in majors, sports, and types of degrees.
If someone types in 'Bachelors of Arts in Graphic Design', thousands of different schools and programs appear. Even regular websites are listed because they have strong keyword usage and use search engine optimization. A school doesn't appear with this search term until the fifth link. Branching out into more generic keywords will rise for universities because it brings more attention to them. Without it, your school might not be considered.
In addition to enhancing your SEO, use long-tail keywords.
Long-tail keywords may be a hit or miss, but when done right, you can get the clicks you need. According to Search Engine Journal, there's less competition if you use long-tail keywords. That way, you're also getting into the mindset of the user and their intent.
One of the best ways to utilize long-tail keywords is through your FAQ page. For example, you might want to "ask" "where's the best place to stay near campus?" or "how do I get from x to X University?" You're tapping into the mind of a potential student, and through that, you might get more clicks.
7. Invest in Public-Private Partnerships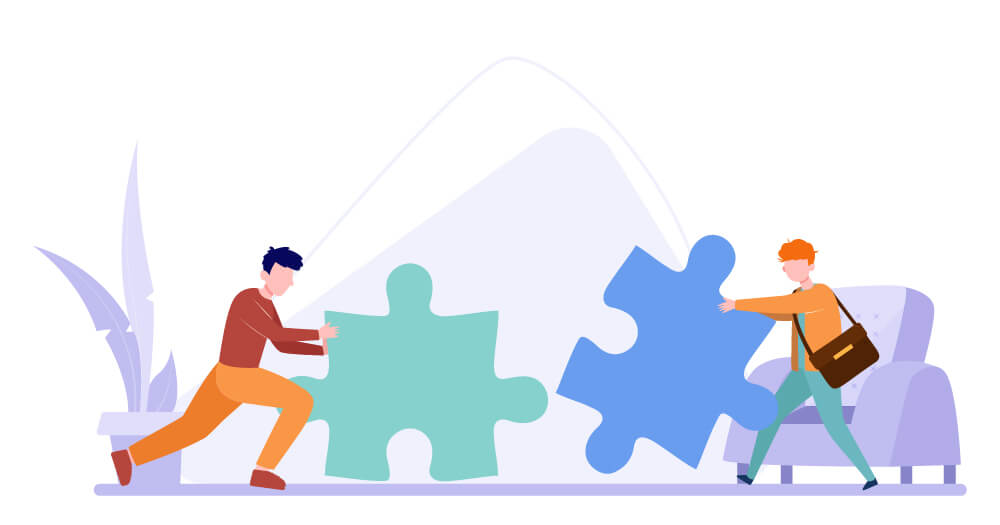 Every university is looking to improve some part of themselves. Public-private partnerships are already a common practice, but in a competitive field, every school needs an edge. It means thinking outside of what's normal for educational marketing. For many, this means partnering with businesses. By using outside help, they're able to expand their market and reach. One of the best partnerships is one that incorporates new information. Much like promoting online classes, it's interesting to any incoming student to know a business is helping a school create lesson plans.
8. Move Platforms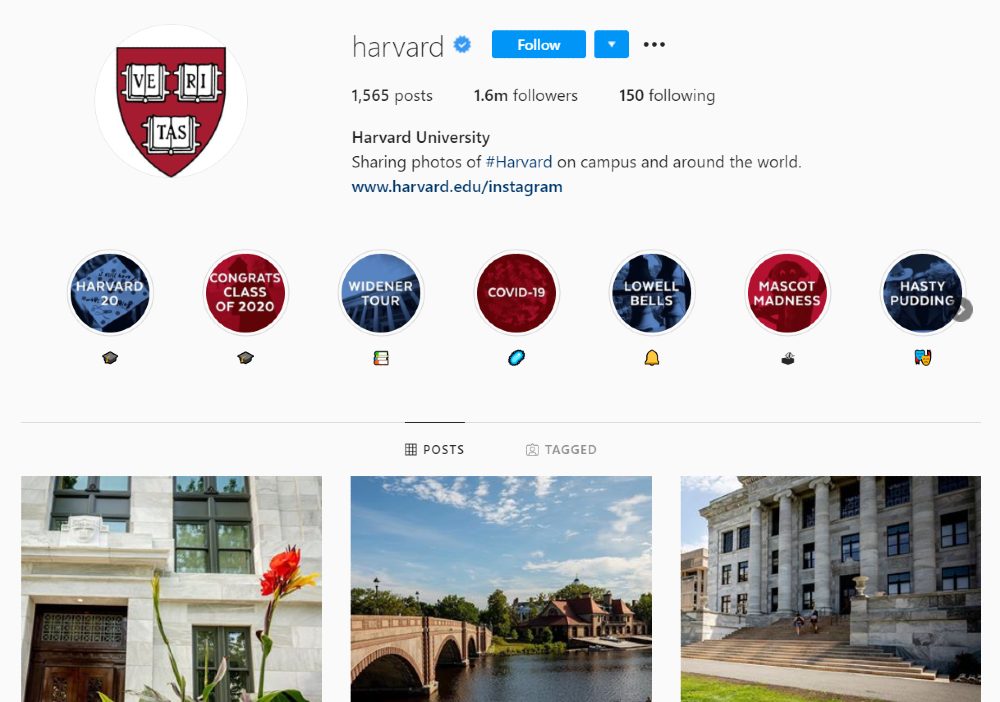 Social media is always changing, and what's popular today might not be popular tomorrow. In 2019, we'll begin to see some universities pull out of some platforms in favor of rising ones. Early adopters of platforms see higher engagement and results because not many users are on it. If a school can start early enough, they can become a staple of that platform.
It all depends on what you can bring to users. However, even if you're the first one to use the platform, it's not a guarantee you'll succeed. To be popular online, you need to follow some of the other trends on this list. It's important to have a good design, copy, and video no matter what social site you're on.
9. Try Voice Search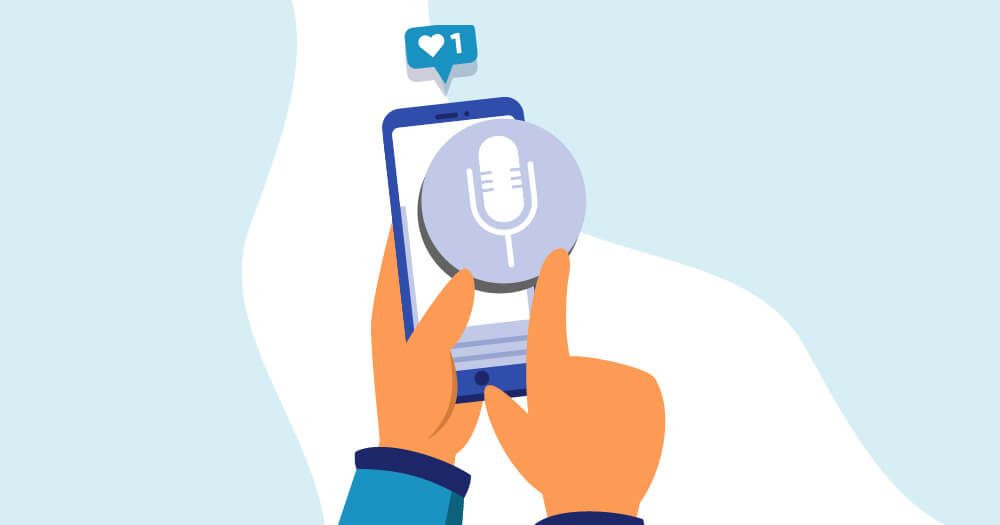 More people are beginning to use products like Amazon Echo and Google Home for their daily lives. Colleges can enter this newer market easily as a forerunner. This works well with SEO because voice searches typically use the top link as an answer to a question. Your goal should always be the top result for your best keywords.
10. Promote Immersive Learning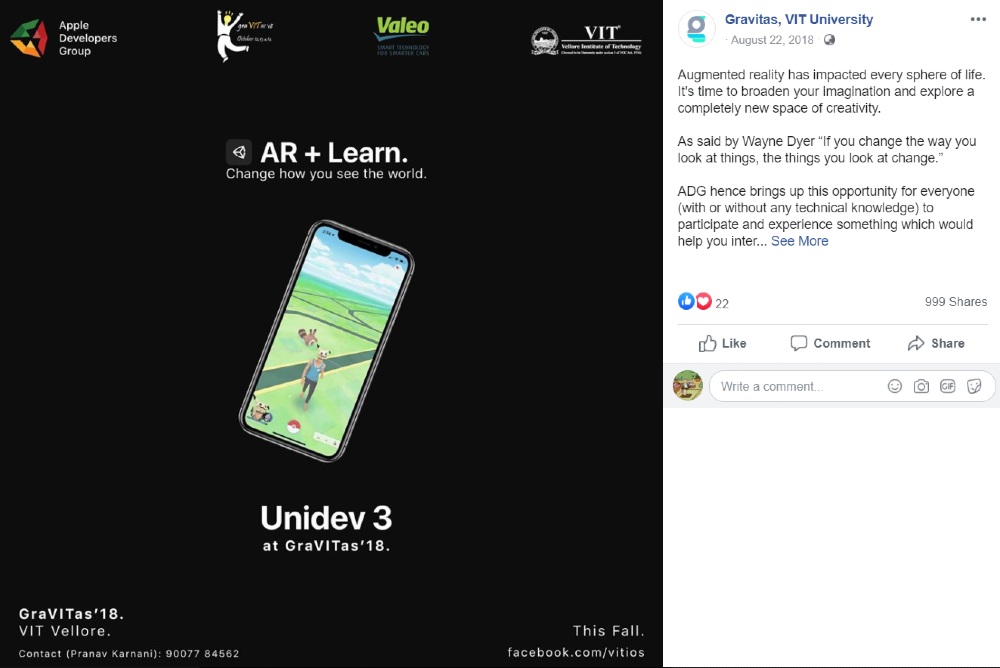 Advancing technology is one way the world is evolving, and students have to learn these changes. Educational departments using this technology will promote it heavily in 2019 to bring in those interested in 'the next big thing.' It's effective because it uses the idea of being ahead of your peers. Becoming an early adopter could mean the difference between falling behind and being an innovator.
11. Provide 360° Online Tours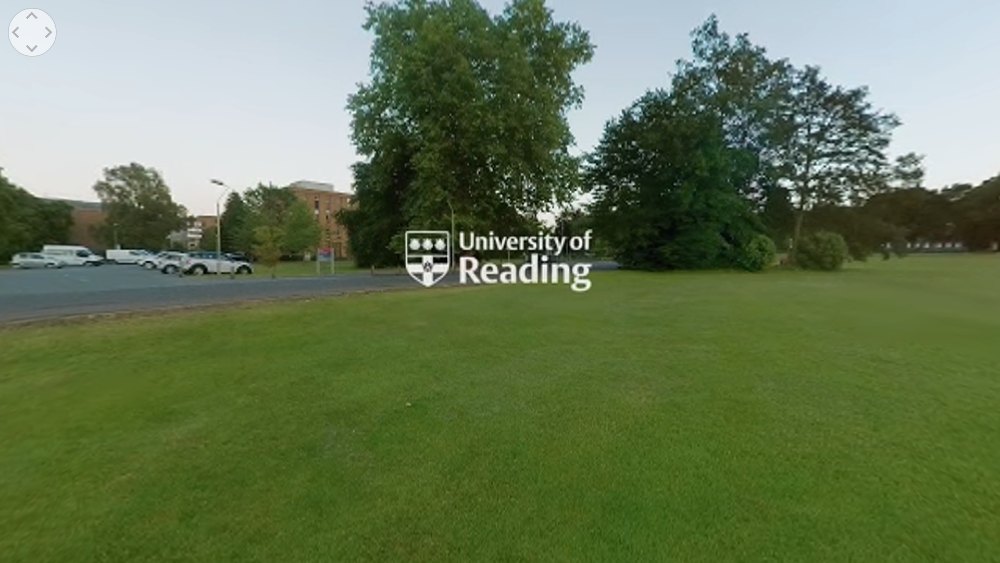 This is an idea not many universities have fully fleshed out yet, but we'll see it this year. Some students can't afford to visit prospective colleges because of distance. This saves them the time and effort of making the trip while still considering your school as an option. More universities will adopt this tactic to bring in those consumers. We may even see some schools use the technology to map out the entire campus.
12. Evaluate and Optimize Your Website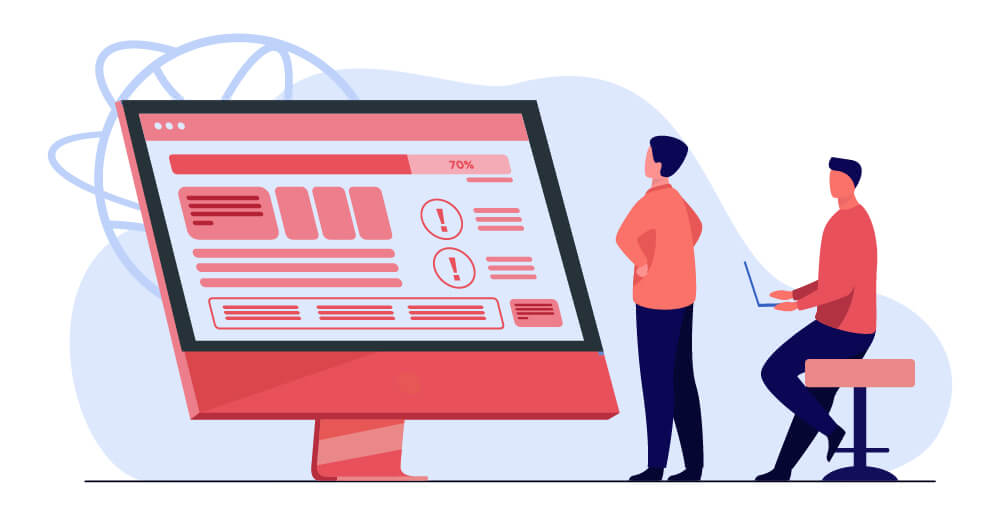 Research shows that students create perceptions of a university mostly through their websites. A university's website plays a significant role in persuading students to decide on studying there. In this regard, you should evaluate your site and have it optimized to perform better at converting leads into enrollees.
Take a closer look at how viewers gain information from your website and make changes if necessary, to make data-gathering easier for them. Optimize your website to make it rank higher on search engines. This can help your website get shown to people who really matter—your target audience.
Augmented reality (AR) and virtual reality (VR) made it accessible for users to experience scenarios that photos or videos couldn't grasp. As we've adapted more to technology, it'll be great if students can experience a tour of the university through this AR or VR.
It can work to your advantage if you're using the latest technology to connect and interact with your new students. In that sense, you're looking into following trends that would benefit your university.
13. Add User-Generated Content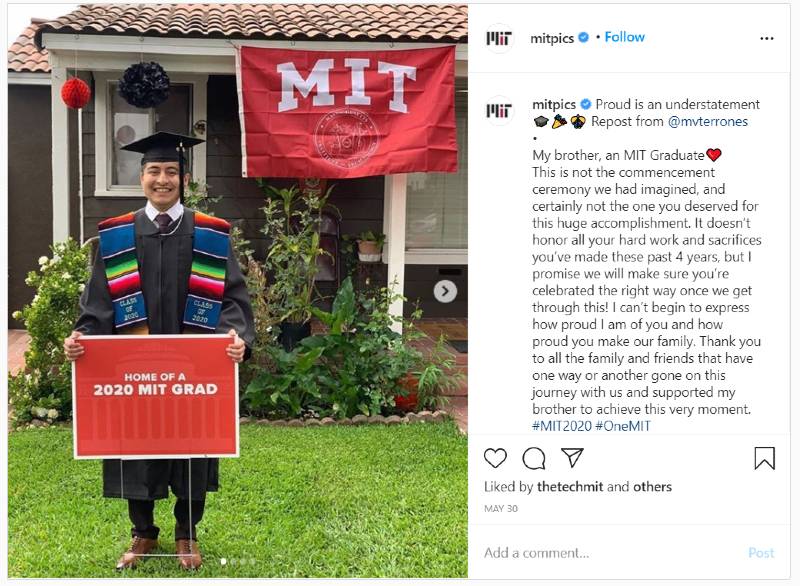 Referral marketing is one of the most effective forms of advertising. Have your students create content for your website and social media platforms. Nothing fancy, just pictures of them having a great time at your university can add lots of value to your strategies.
Potential students would more likely choose you over others when they see your students' recommendations. That's the power of getting referrals. You can also opt to get an influencer to speak for your university to get more people to notice you. It's essential to understand your prospects' behavior to find the most suitable influencer to help you.
You'll also need to use reviews as another form of user-generated content for your education marketing strategies. According to Consumer Reports, almost 70% of users check out the reviews before purchasing. As such, you might need to gather some reviews or testimonials from students about their experience in school.
You'll want to put a face on that review, as Neil Patel said. It's to make the review more human and make it personable. You can choose to post a photo of a student or record a video as they recount their good experiences in school.
14. Track Your Efforts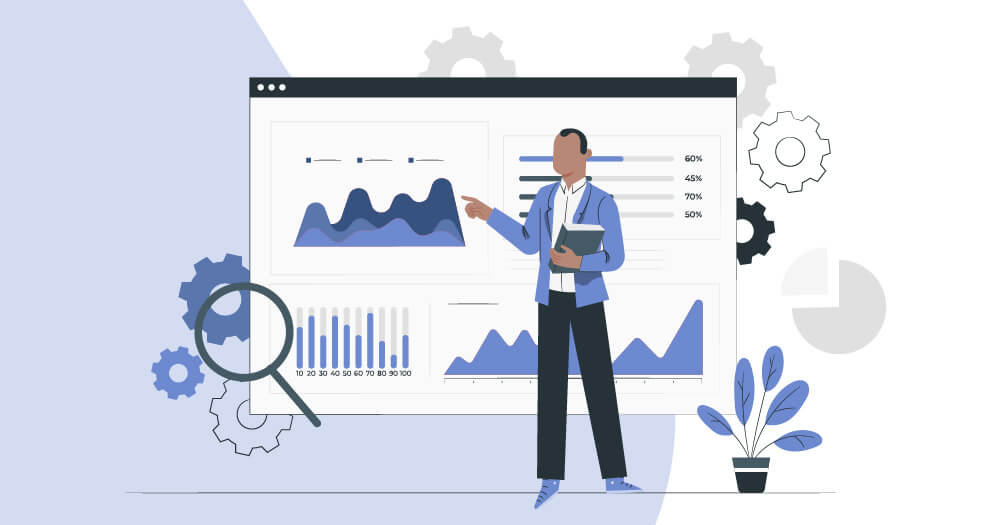 An important detail you might forget as you're advancing your education marketing efforts is tracking metrics. Marketing isn't just about publishing content to entice students. It's to ensure that your content, whether video, photo, or text, is performing well.
When you start measuring your marketing metrics, it's easier to find patterns. That way, you get an understanding of which social media platform to dedicate most of your time with in terms of engaging with your audience. In this sense, you can identify platforms that you may need to improve on or maybe even take out because it might be costly.
Requesting Graphics for Your Higher Education Marketing Strategies
On the Penji platform, you won't experience any difficulty submitting your projects and receiving designs. Learn how you can have a seamless experience on our platform by following these steps.
1: Create a Project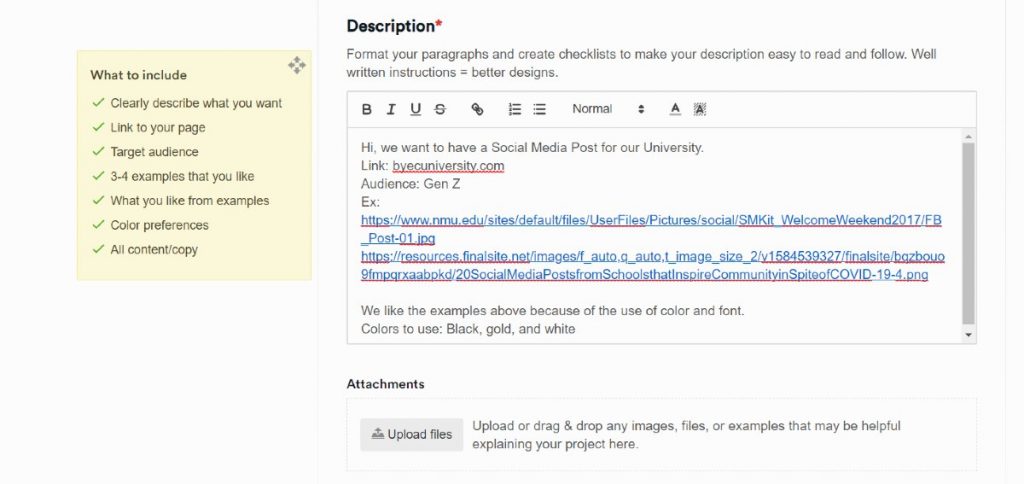 When you subscribe and gain access to the Penji dashboard, click New Project. Then, you'll submit the design brief. Make sure to fill in the Project title and select a Design category. If you can't find the design type you want to request, click Create a custom project.
You'll then write down your design brief on the Description. We advise you to follow the What to Include guidelines. This way, your designer will know how to produce the visual.
After this, just click submit, and your project will be active. From there, we'll assign a designer suitable to accomplish your project. They will submit the first draft within 24 to 48 hours.
2: Review and Revise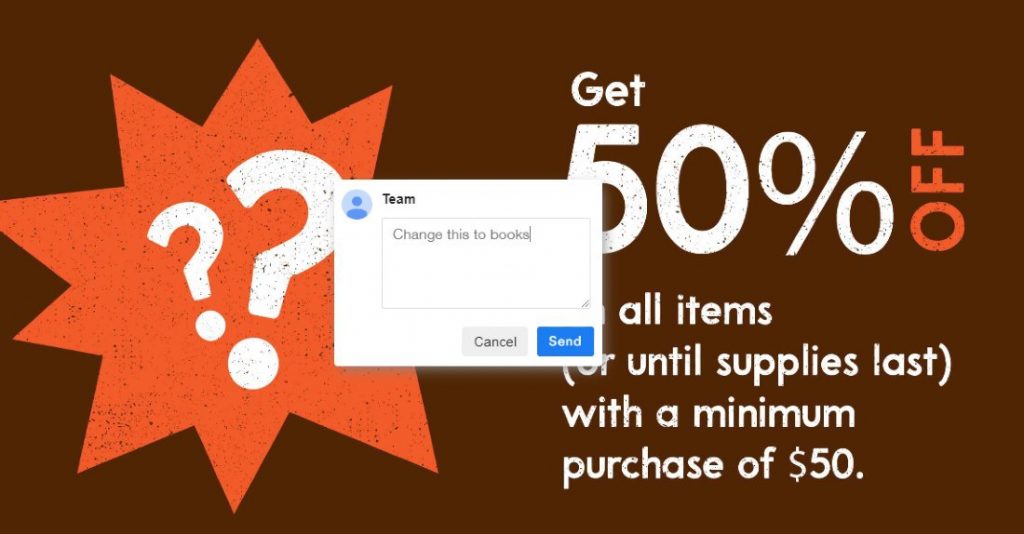 The designer will upload their first draft on the Penji platform. Review it and see if it meets your standards, or it needs improvement. If it needs more enhancement, use the point-and-click feature. This way, you can specify how the designer should revise the project.
You won't have to worry about paying extra for revisions. Unlimited revisions are integrated into any Penji plan.
3: Download the Design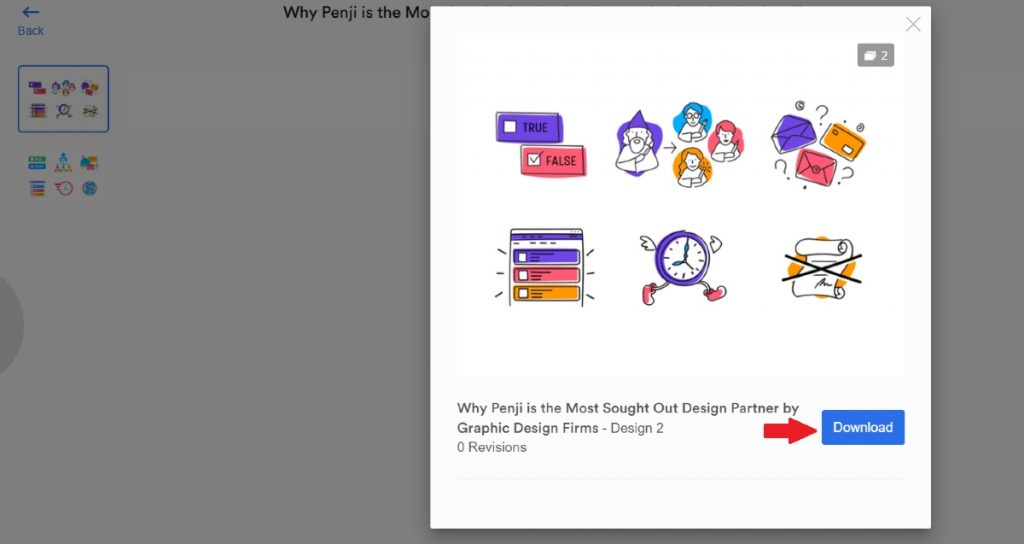 If you're 100% satisfied with the designs, you can finally download it. Just click Download, and the files will be saved to your computer. You can access it anytime because Penji stores the files on a cloud.
Enhance Your Marketing Strategy by Subscribing to Penji
Build a solid digital marketing plan by publishing high-quality designs to any of your marketing efforts. Tap Penji as your graphic design partner for your university. Stand out from other universities by posting designs appropriate for your audience. Penji can do that for you. Subscribe to a plan now. Don't worry about contracts or hourly billing. Try the platform free for 15 days.